We started the day in the Marais, having coffee at Le Bouledogue. It was our final day in France and I had some shopping to do. First of all, I had some gifts to bring home, to thank people for watching over my home and my horse. I elected to buy them chocolate assortments from À la Mère de Famille, a chocolatier in business in Paris since 1761, a full fifteen years before Thomas Jefferson drafted the Declaration of Independence.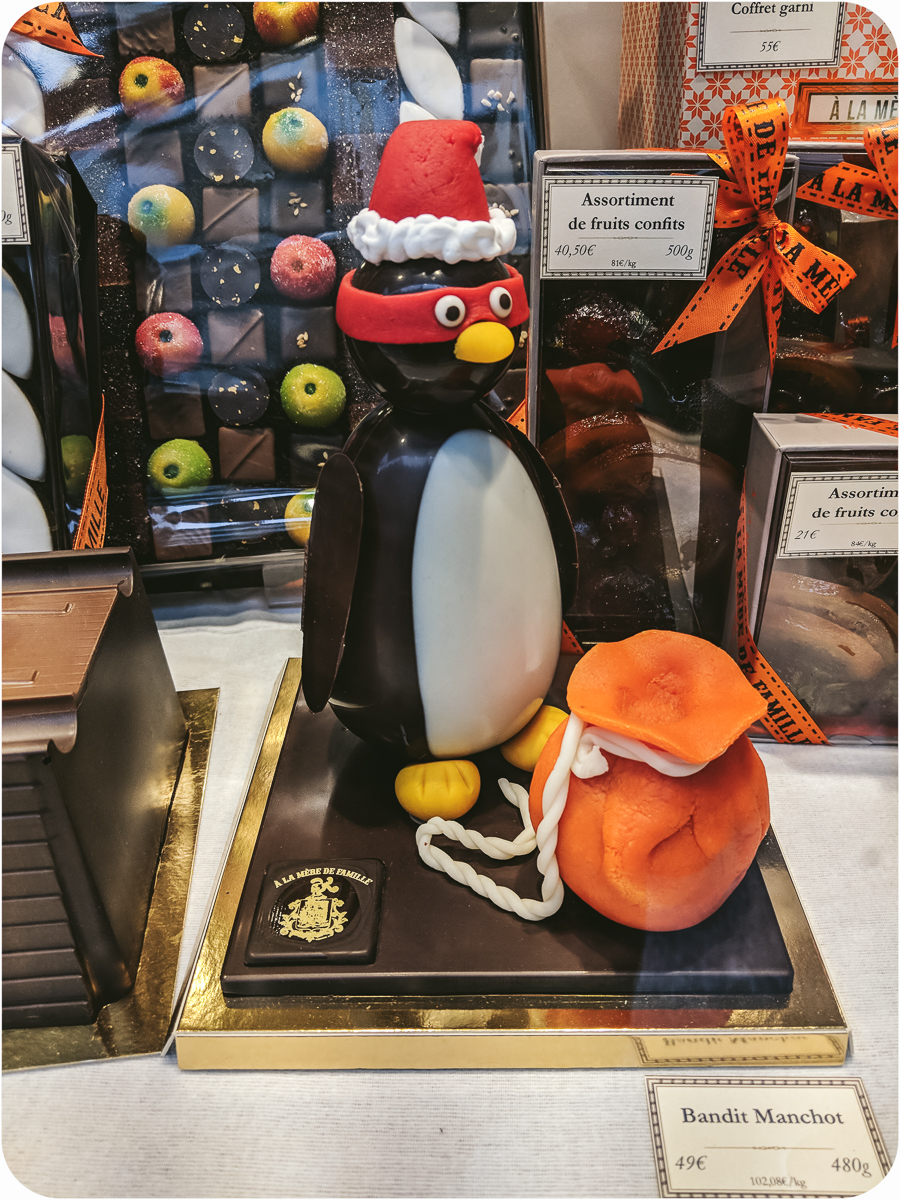 Holiday display at À la Mère de Famille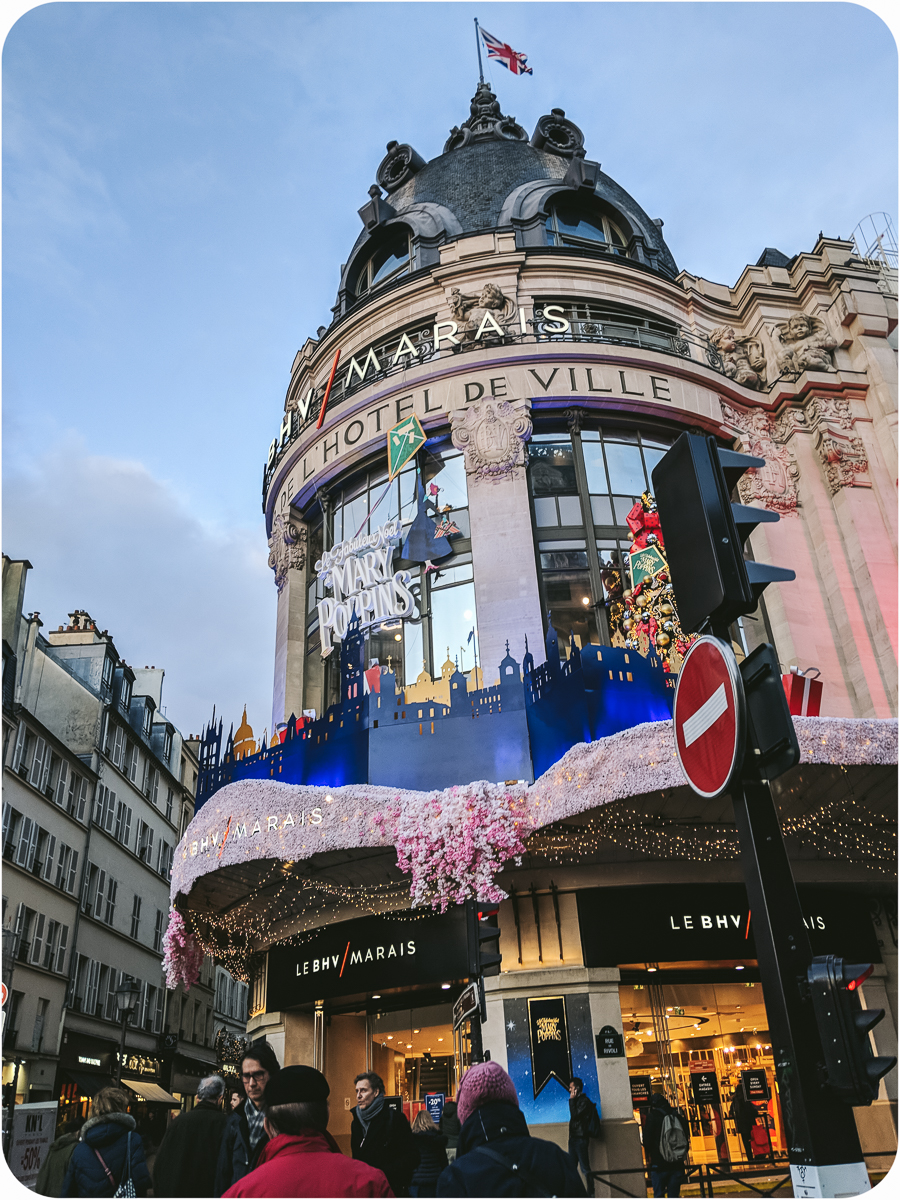 Afterward, we did some personal shopping, what little our backpack space would allow. At La Plume du Marais, a stationary and gift shop, I bought a beautiful Christian Lacroix notebook that I've subsequently treated as too good for the likes of me to use, and at Le BHV Marais,  Jason bought a scarf with accents of metallic thread and scattered sequins. 
A snack at Izakaya Ramen stoked Jason's fire for Japanese food and made him want to go get some sushi. I absolutely did not want to get sushi, and so we split up for a while so we could pursue individual interests. I thought I might like to do some more shopping, see if there was any France-only makeup in Sephora or maybe buy a bra that isn't preceded by the word "sports" but even in one of the best cities in the world for shopping, I did not have a lot of patience for it, traveling down the escalator into the perfume-clouded shop and immediately back up.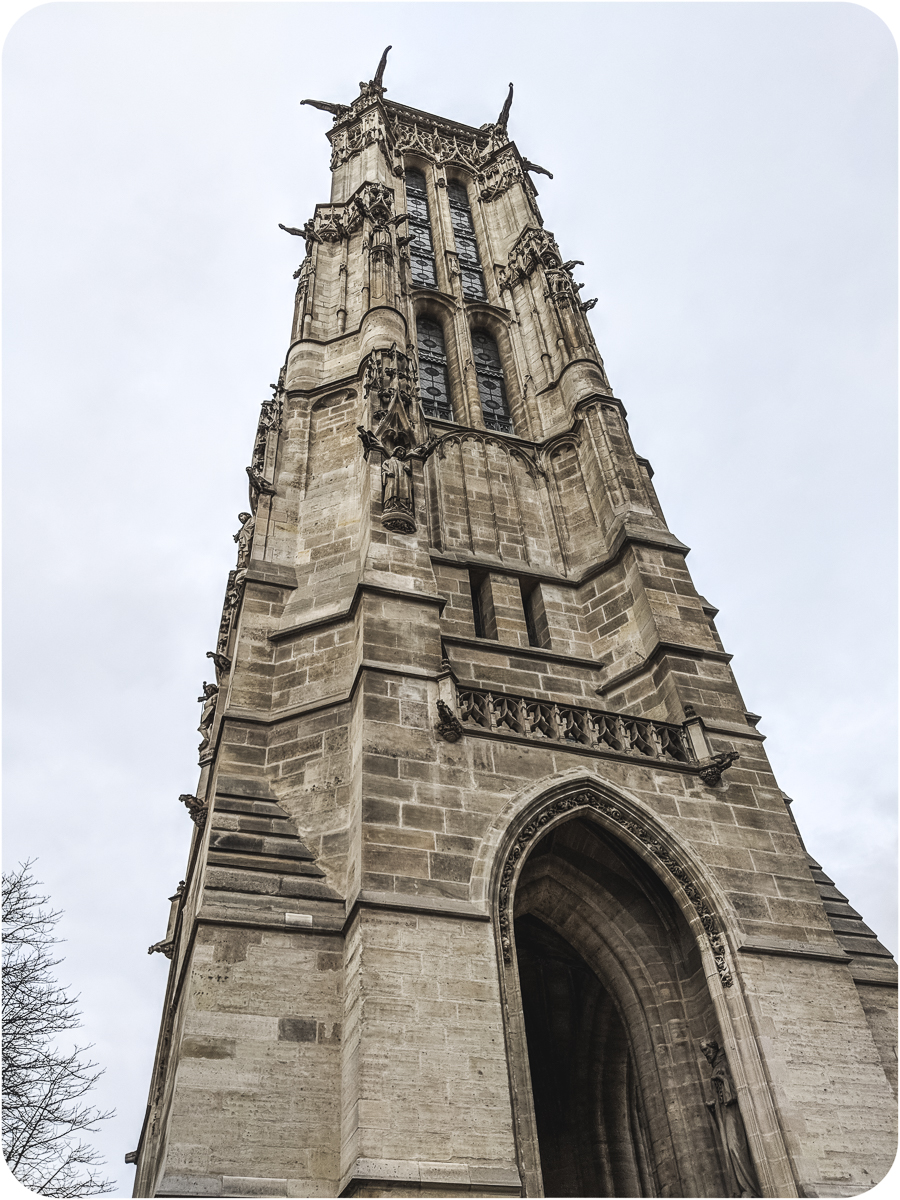 Tour Saint-Jacques, the only remaining portion of a 16th century church that was destroyed during the French Revolution. Nicolas Flamel, scribe and rumored alchemist who reputedly discovered the Philosopher's Stone and thereby immortality, is buried under the floor. He died at age 78; immortality apparently isn't all it's cracked up to be.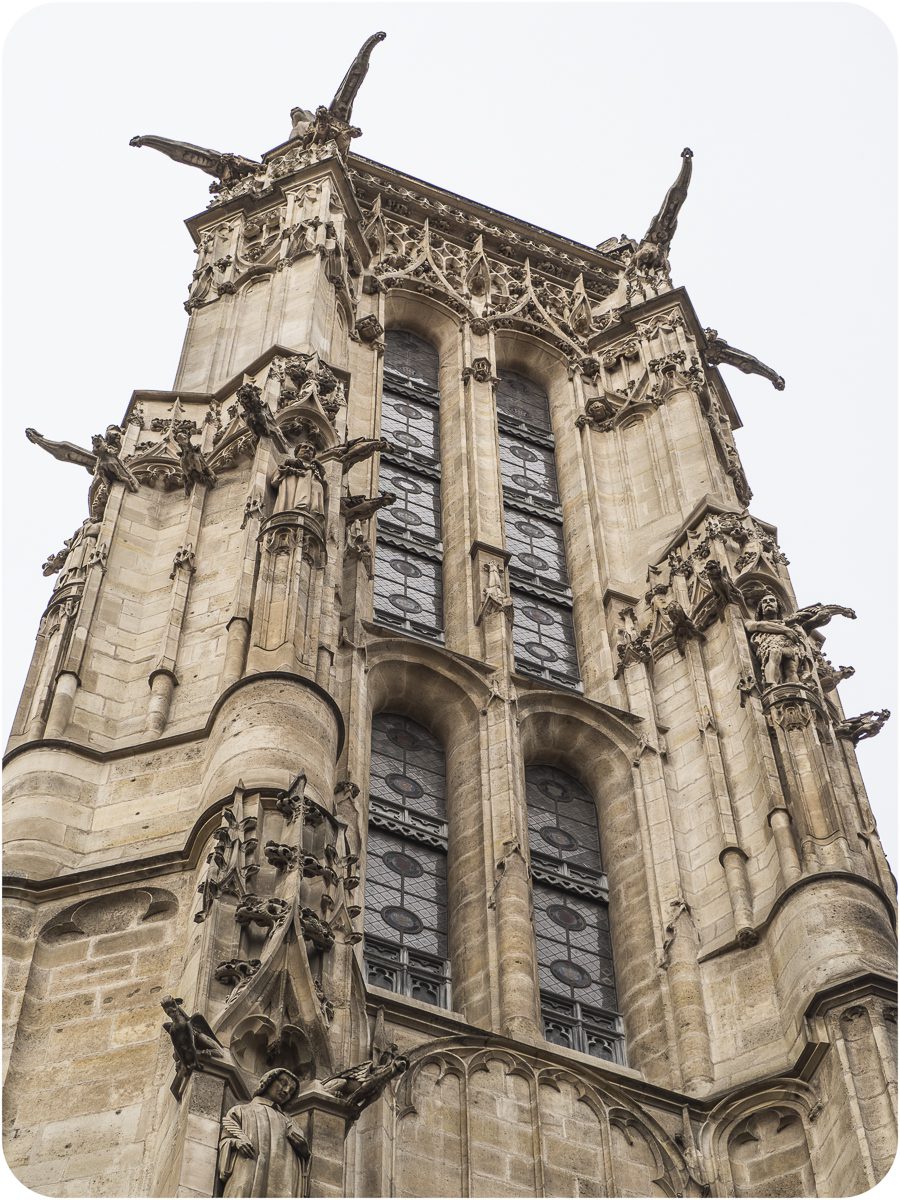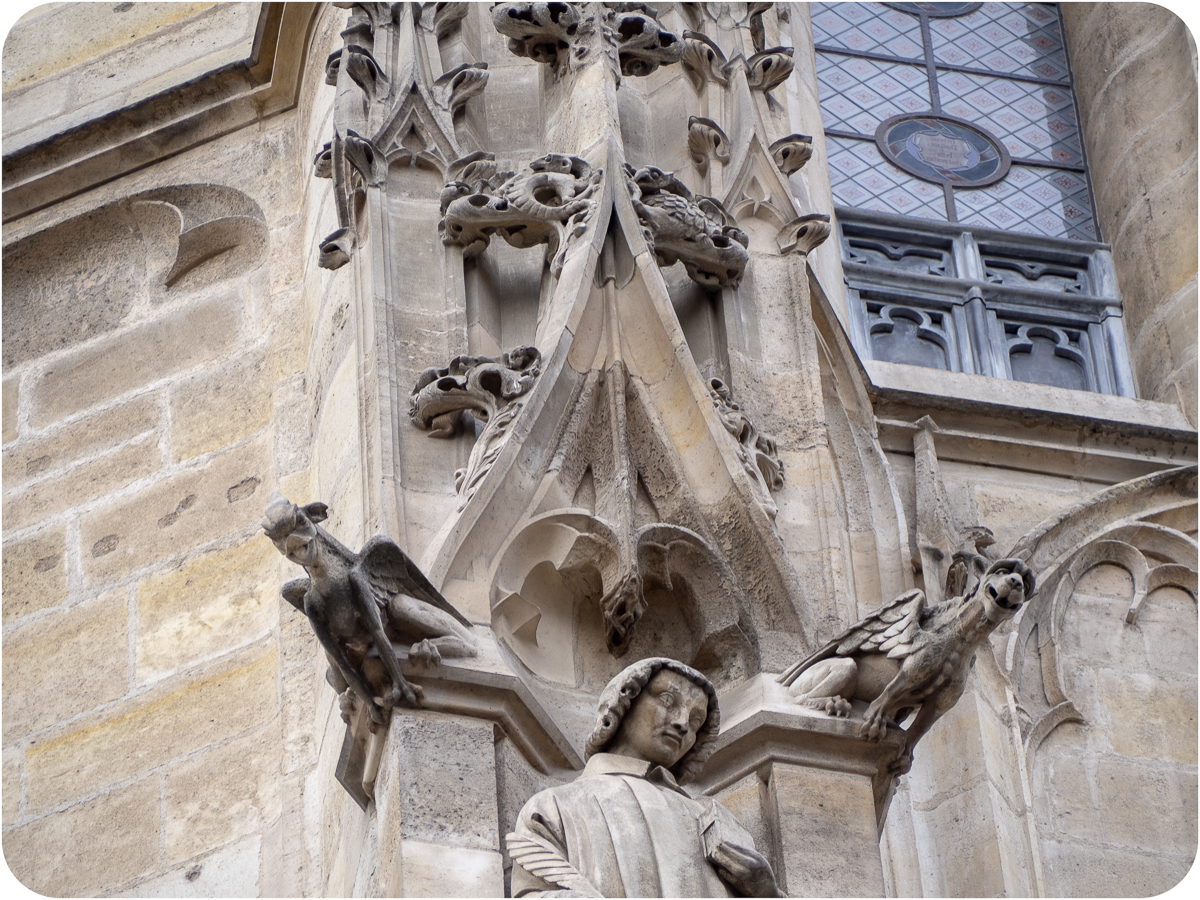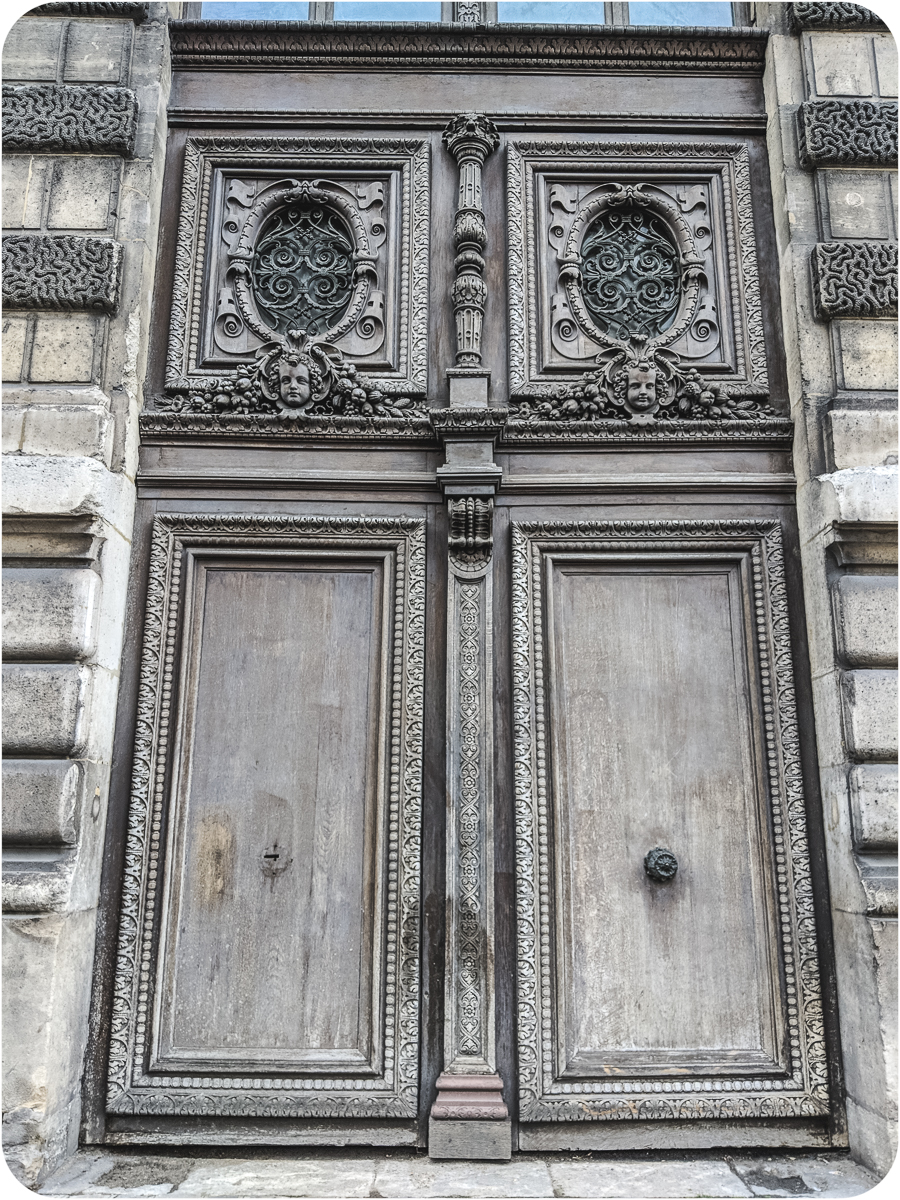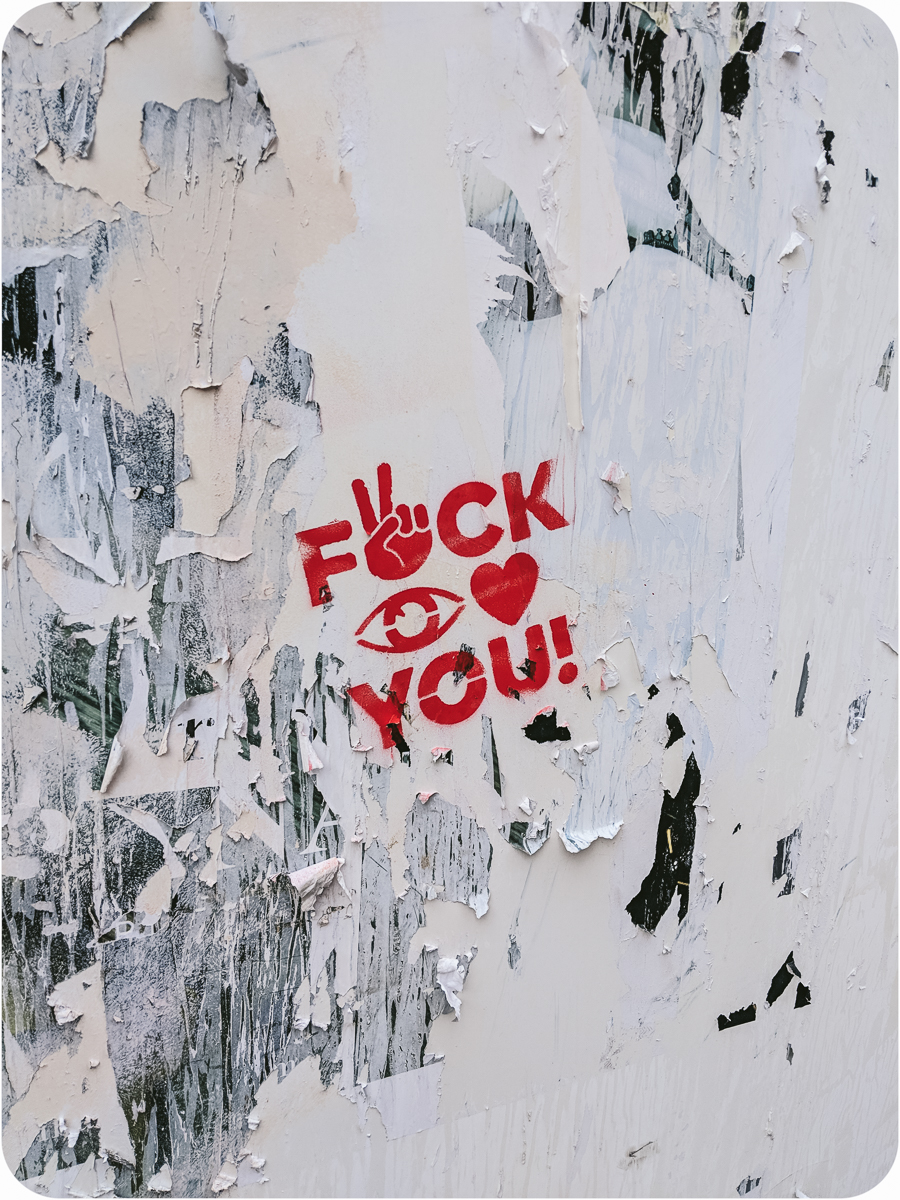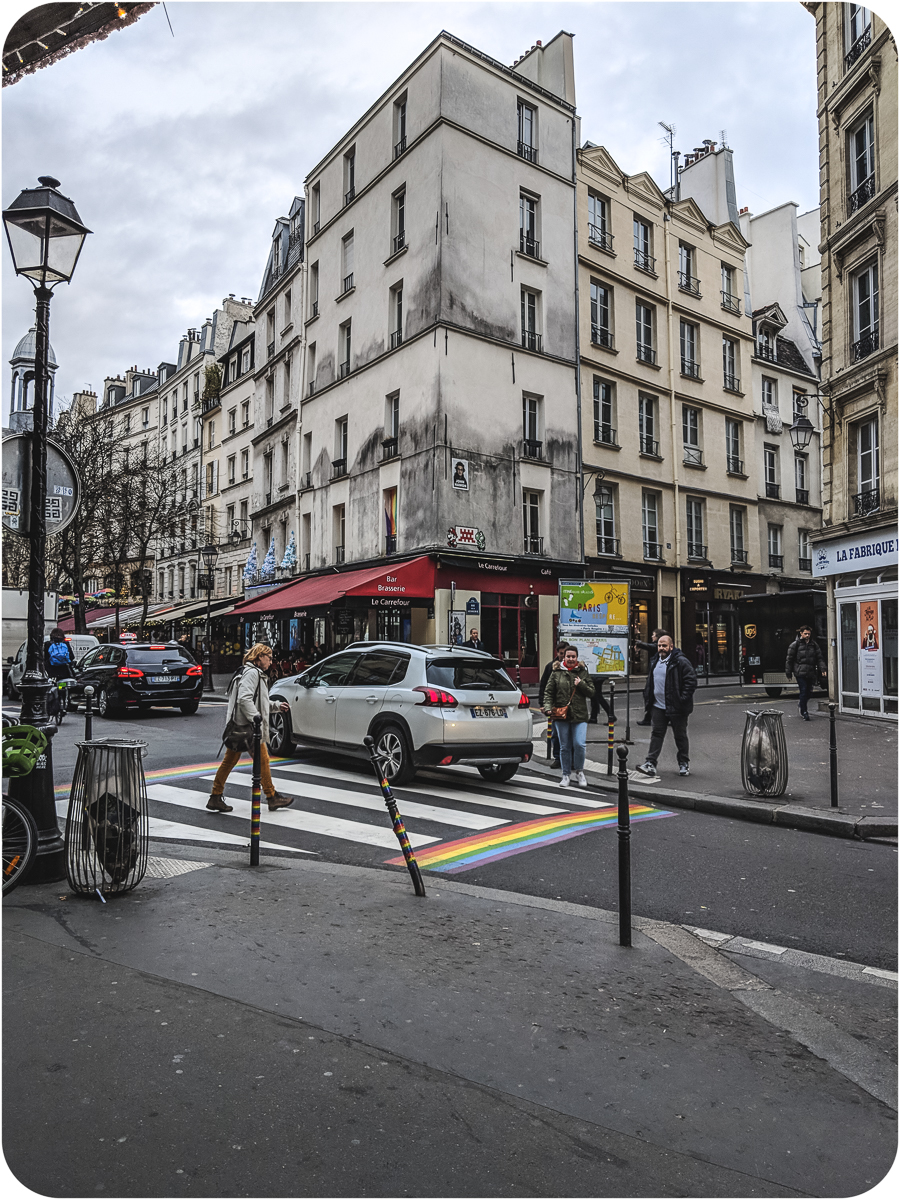 On many corners in Paris were works by French artist Invader; his small tile video game mosaics are now on streetcorners around the world.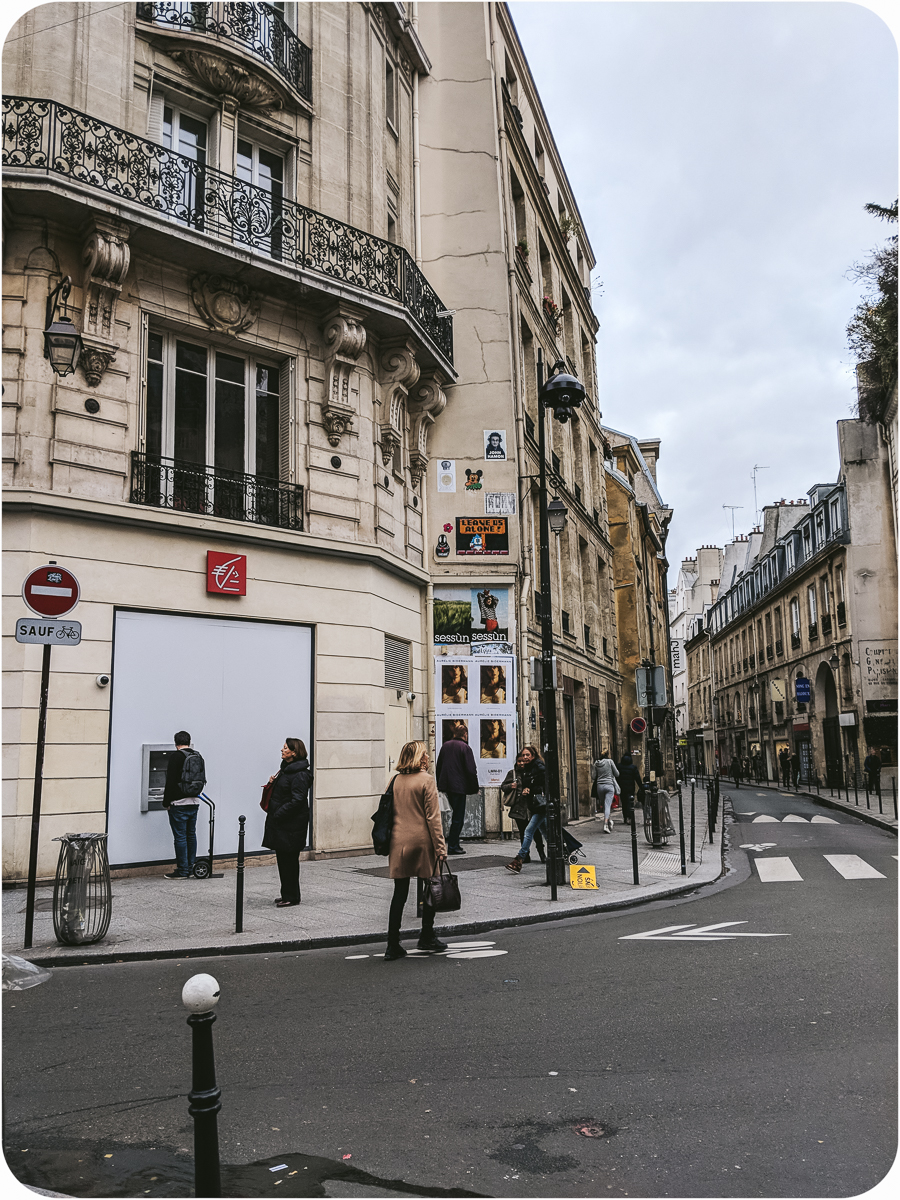 John Hamon posters are also all over the streetcorners: some color, some black and white, some defaced.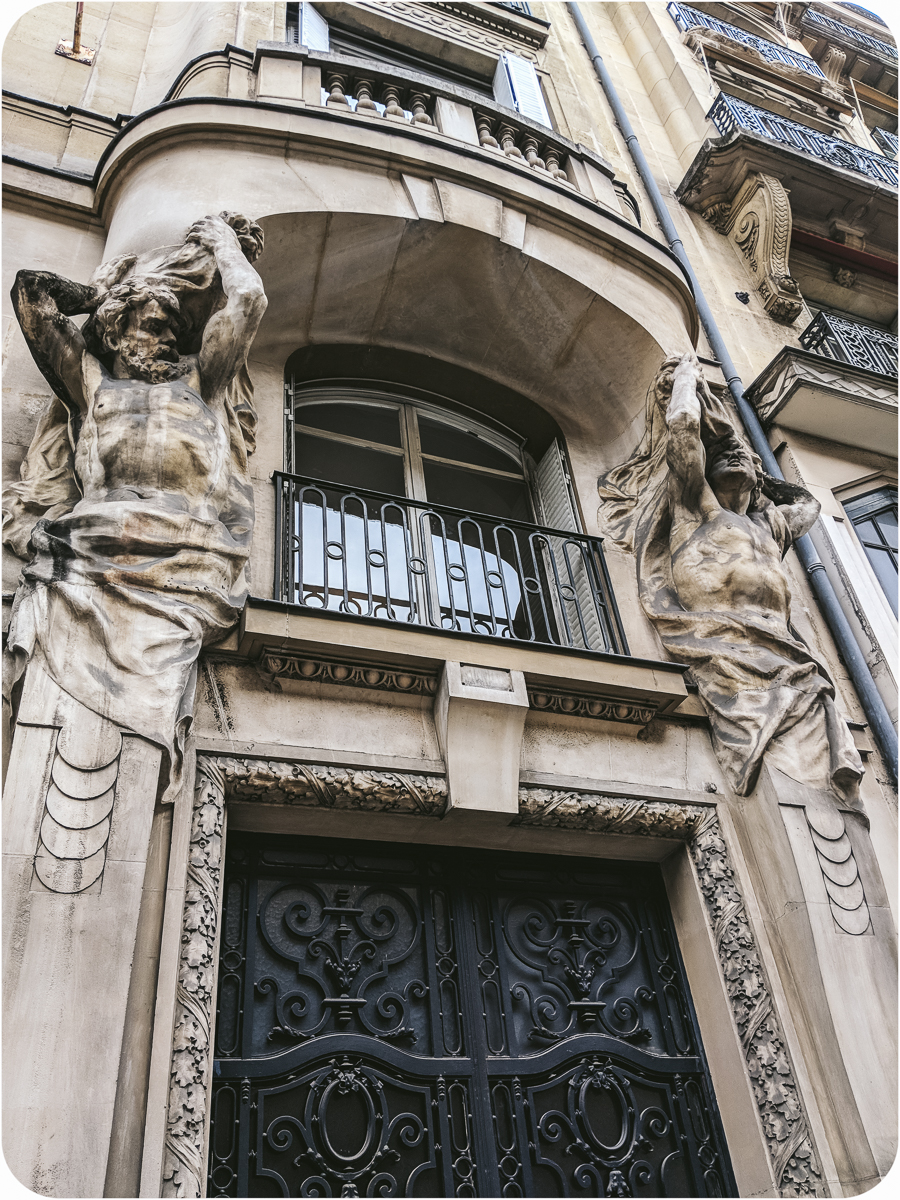 Subtle pit check.
There's a condition that only tourists develop in Paris: Paris Syndrome. Paris has been idealized in popular media, particularly in Japan, and so when some tourists who have taken that idealized depiction deeply to heart arrive and find Paris is not a pristine, glimmering background for stick thin models who spend their days alternately shopping at high end designer stores, lounging glamorously at cafes, and on couture photoshoots but a city with all its attendant issues populated by all kinds of people, their shock and disappointment is so deep that it affects their physical health.  People experience heart palpitations, dizziness. They sweat and hallucinate.
These same symptoms, when experienced in Florence, are said to be caused by exposure to objects of great beauty.
It seems possible that any well-traveled city would have a small subset of visitors who experience these symptoms, and it's up to the tourism board to capitalize on their particular syndrome. Seattle Syndrome could be caused by proximity to wild orca whales. San Diego Syndrome, caused by the ubiquity of the deliciousness of any restaurant that ends in "bertos".
While I didn't experience Paris Syndrome, this trip did wreak havoc on my body. I generally don't deal well with drastic time change, at least at first. There'll be a couple days at the start of a trip where my stomach is feeling tender, and nausea will color my first few meals. This trip was on a whole new level. From
Winter Wonderland
onwards, my guts were in disarray. I was
so sick
in the sole occupancy restroom in what is basically the middle of the dining room at
Imagine
that I hoped that I would just die in there so I wouldn't accidentally make eye contact with anyone after emerging from its paper thin walls. After the
terrible pizza in Montmarte
, I got worse, shuddering in a restroom an average of once an hour.  At night, there was very little time for sleeping with all of the sweating and cramping I was doing. The reason I first selected the toilet row
on the train to Chantilly
was because I was afraid I'd need to use it, and this was after having to pay to use the restroom in Gare du Nord. In Paris, I watched a man pull down his pants and defecate in front of a statue, and near Les Halles, I was afraid I'd have no choice but to do the same thing because three quarters of the public toilets were broken. That's basically all I did while Jason was off enjoying sushi–desperately look for a toilet. I was thirsty and tired and wrung out and fed up. And then we arrived at the Louvre.
The Louvre: originally a fortress, then a palace of the Kings of France, it's the art museum that even non-museum enthusiasts know about. I knew it would take at least a full day to see properly, and though we did not have that kind of time to dedicate, we found ourselves with a free afternoon and decided a few hours would be better than nothing at all. 
There are signs all around the Louvre warning tourists not to purchase anything from street vendors around the site, particularly tickets, as official tickets are only sold inside the museum itself. So of course when we were approached by someone asking if we needed tickets, Jason responded in the affirmative and that is when I grabbed him by the elbow and marched him away. I'm glad his sushi wasn't followed by a timeshare presentation or we would definitely own a week a year in a horrible condo that never has a free week available.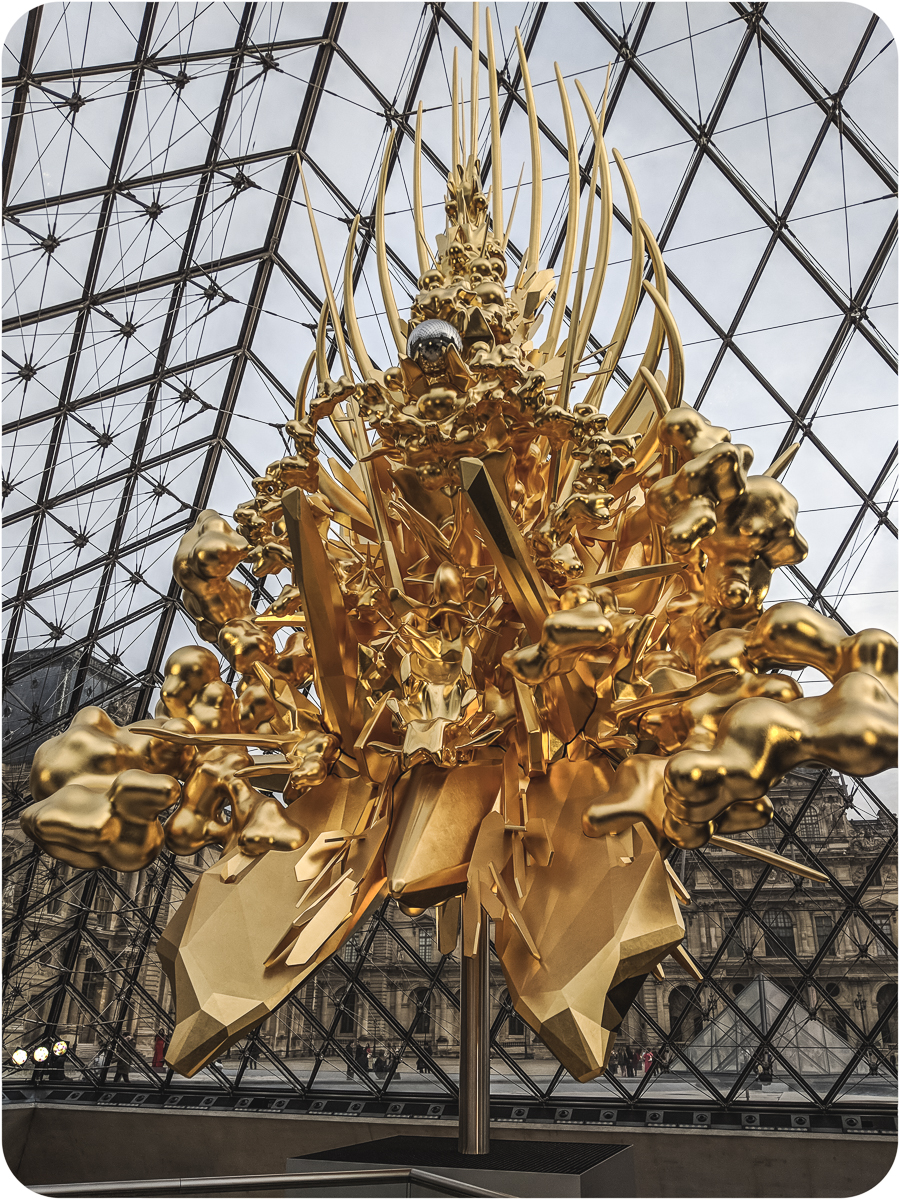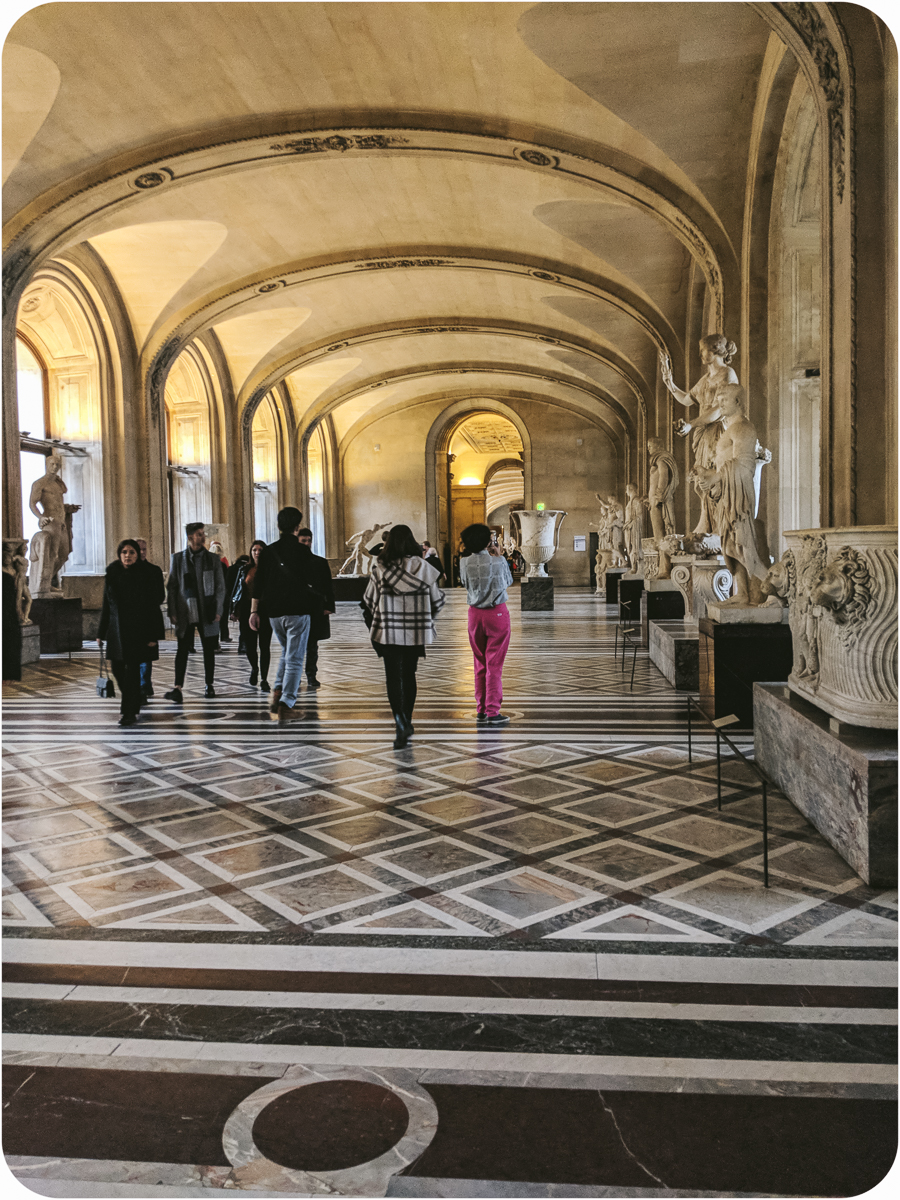 Inside the museum, the noise was deafening, on a Wednesday, in the off season. I cannot even fathom the volume during peak season, honestly, and I used to sell guitar amplifiers for a living. My enthusiasm was draining rapidly, but instead of listening to my gut and getting out, I bought the tickets and went in deeper.  I didn't find the going any easier inside: it was just so loud and so hot and and after watching someone attempt to climb onto a plinth to take a selfie with a statue rendered me temporarily blind with anger, I waited in the twenty person line for the restroom and discovered that I also got my period. Not just got it, it was like it was exploding out of me. And I can't remember precisely anymore whether they didn't have any kind of dispenser or whether it was broken or whether it ate my money because frustration has swallowed the details but I know that by the time I left that bathroom I was just done. I was so done, I couldn't be in the museum anymore. I was so done, I started yelling at Jason on the street when he suggested that I look on the bright side.  I was so dehydrated from all of the various fluids that were shooting out of my holes that I was practically mummifying in front of him, and he thought I could find a bright side? No. NO. I AM MELLZAH, ENDER OF WORLDS!
And then we went into a pet store and some puppies licked my fingers and the apocalypse was temporarily averted.