When I take a trip somewhere, if I don't do a day-by-day recounting, there's usually a bunch of tidbits left over that I either couldn't write more than a few sentences about or don't have any photos for or would drag out the series far beyond what any human could be expected to tolerate.  All combined, however, they make for something a little more substantial, so here's yet another one, this time about Oahu.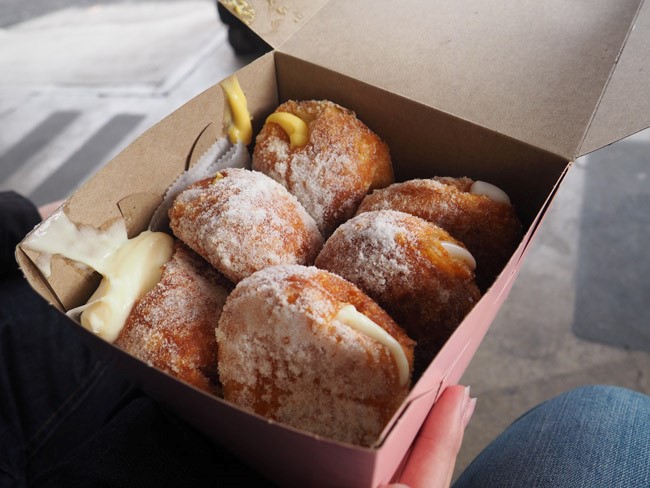 * I heard from a friend who used to live on Oahu that the place to get malasadas is Leonard's bakery. Because I felt that it was foolish to buy only one malasada when there were three flavors I wanted to try, but also being completely unwilling to share, we bought six and were sadly only able to polish off the equivalent of two–no regrets about the number purchased, though. My brain was willing to eat three, it was my stomach that was weak. They were so damn good. Hot, crusted in sugar, and filled with flavored pastry cream. The mango one was my favorite. We put the leftovers in the trunk of the car and tried to eat them later that night and I wholeheartedly do not recommend that. Eat them when you buy them. Immediately, on the bench outside the store. Leftover malasadas are sad malasadas, a gross soggy shell of their former glory.
*While looking at bakeries, I found one much closer to where we were staying on the north shore, Paalaa Kai. They're known for their snow puffies–puff pastry rectangles filled with vanilla pastry cream and topped with chocolate and mounds of powdered sugar–and those are good (if super messy, you basically leave looking like this spider) but their pineapple turnovers are where it's at. Flaky, buttery triangles of pastry are stuffed with dense, jammy pineapple. So good. We went back more than once.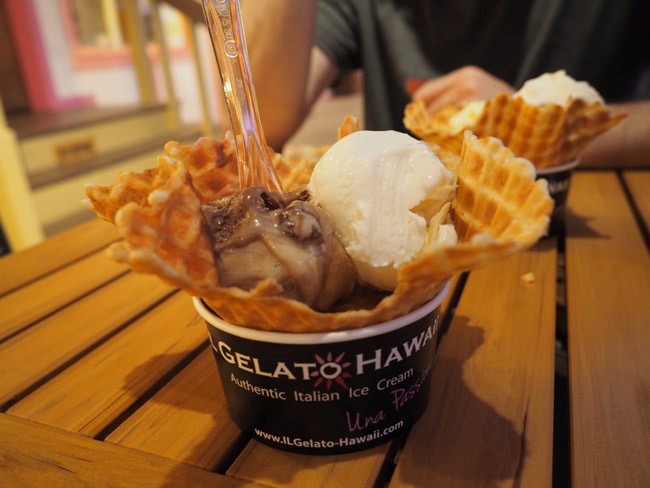 *We also visited this awesome gelateria in Hale'iwa more than once. (Why am I fat? It's a mystery.) Creamy macadamia nut gelato in a warm waffle bowl is possibly one of the greatest food combinations since peanut butter met jelly.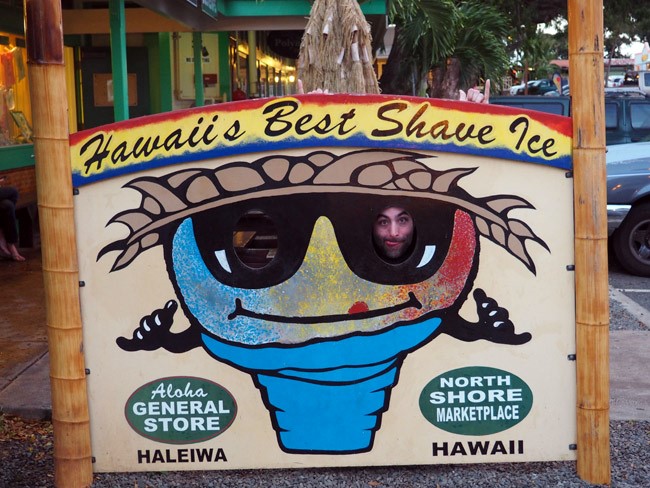 *Jason and I tried to eat a shave ice every single day we were on Oahu, but fell a little short of our goal. Despite all of the food talk, there were days that I actually didn't eat much or feel like eating, because I was so miserably sick. Shave ice made me feel like a human for a few blessed minutes. Jason's favorite place? Matsumotos in Haleiwa. Mine? Island Snow in Kailua.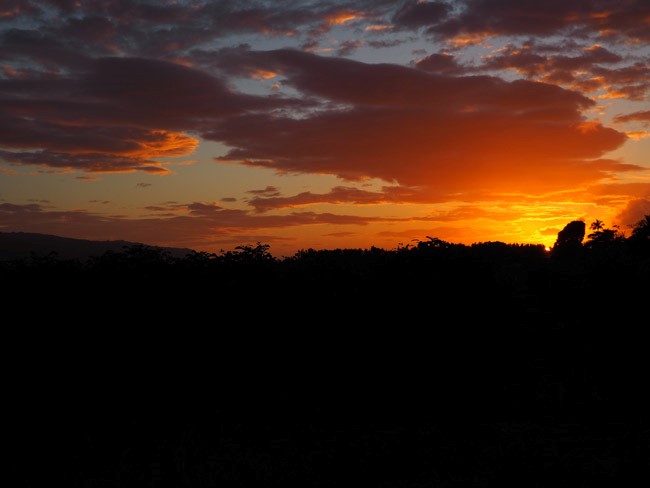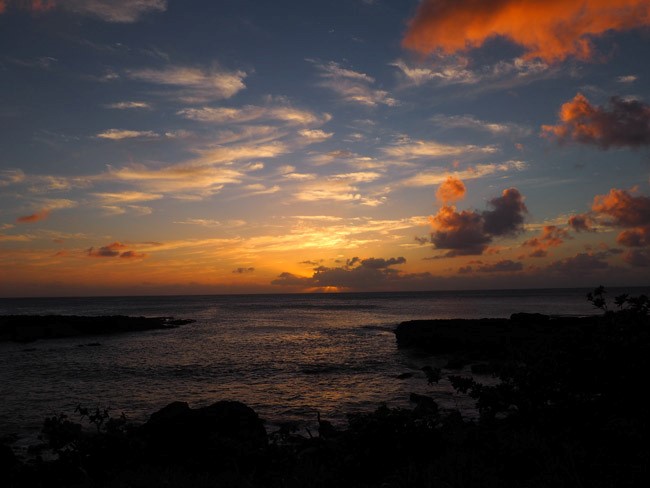 *I spent just about every night sunset-watching, and just about every night I was sunset-blocked by some bastard clouds right at the horizon. One night at Shark's Cove, I did see a guy filming a music video at sunset, wailing on a ukelele the way Hendrix did on a guitar, the ocean crashing behind him. It was completely epic and automatically made it the best sunset of the trip.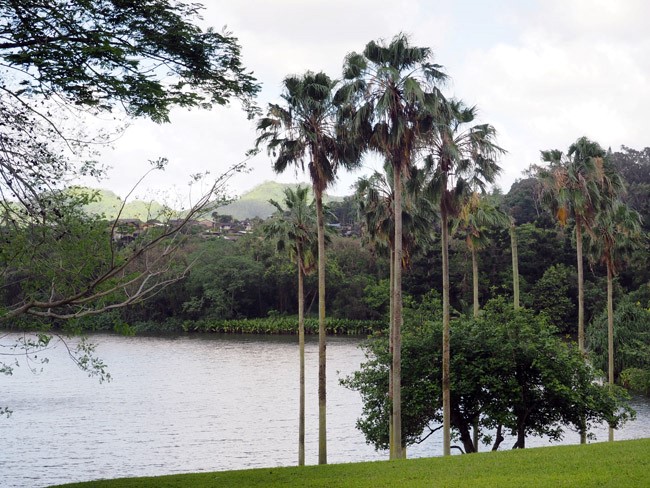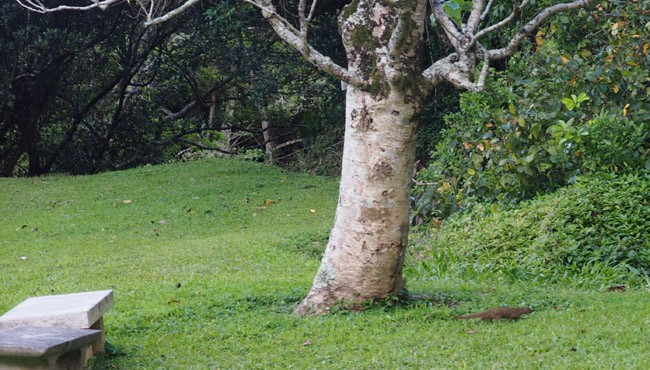 *We popped into the Ho'omaluhia Botanical Garden for a hot second since a hot second was about all they'd give us. They close super early, and are dead serious about locking your ass in if you aren't out of the park promptly at 4pm. I did see two mongoose, though, so it wasn't a total loss.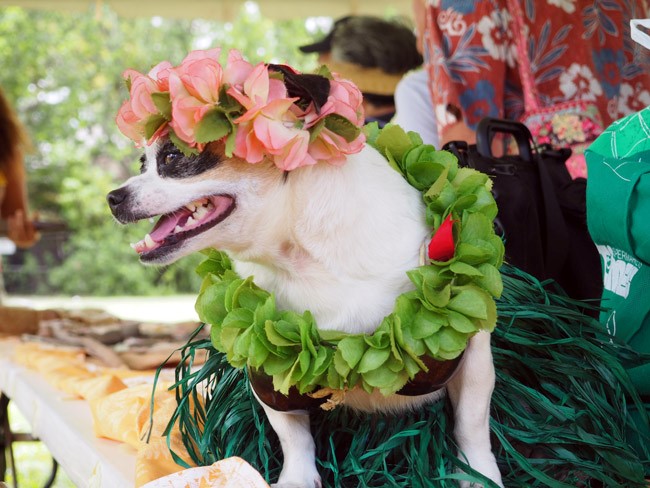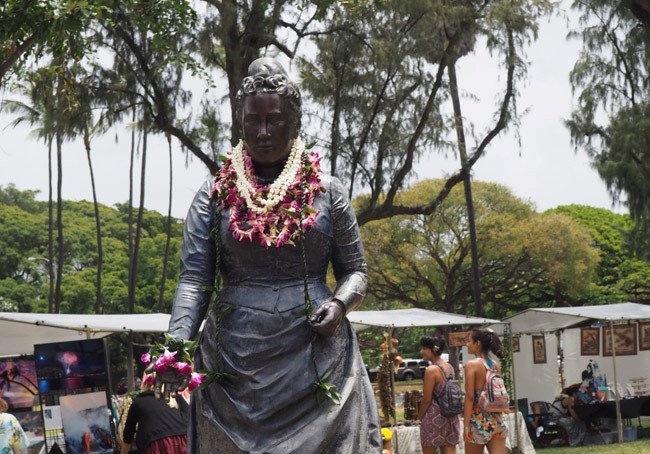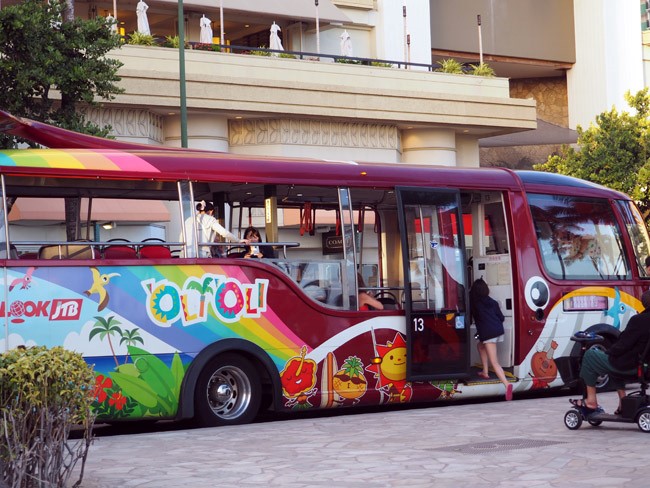 *There were two festivals in Waikiki while I was visiting–Lei Day, and the Waikiki Spam Jam. I fully intended to go to both, but after dealing with traffic and trying to find a parking spot for Lei Day and all of the frustration that entailed, I didn't much feel like doing it again the next day for the Spam Jam, which was supposed to be much more crowded. Hard pass. I'll have to try spam some other time, and live with the regret that comes from missing an opportunity to wear a spam can hat.  I'm pretty sure I don't need to try spam ice cream to know it's a vom, though. I'm sure it didn't help that I discovered that I don't much care for Waikiki after spending most of my time on the north shore–it's too loud, too crowded, too expensive. I can see why the locals are fighting so hard to keep the country country. The best thing about Waikiki is the adorable Japanese tourist buses with the whale tails.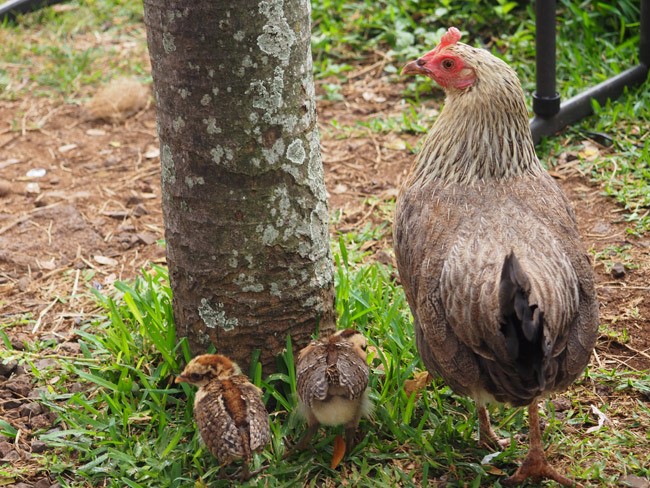 *There were chickens and little peepers all over Oahu, free to roam and do their chicken business. I enjoyed watching these tiny dinosaurs do their airheaded chicken shenanigans–my favorite was one who was tenderly caring for a golf ball.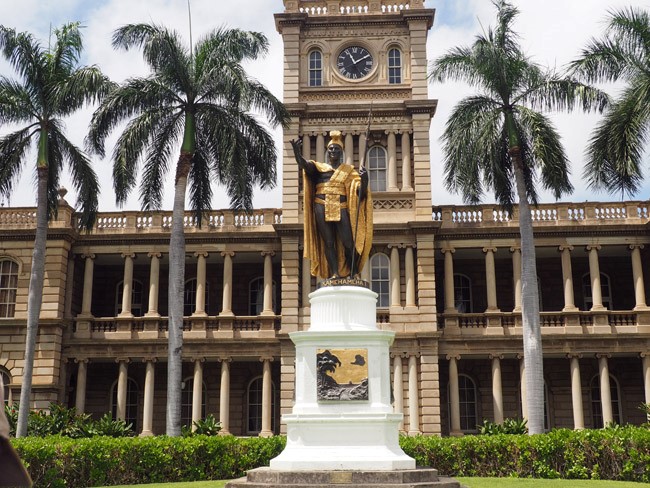 *King Kamehameha the Great says "hello" "aloha".
And now, this: