When I take a trip somewhere, if I don't do a day-by-day recounting, there's usually a bunch of tidbits left over that I either couldn't write more than a few sentences about or don't have any photos for or would drag out the series far beyond what any human could be expected to tolerate.  All combined, however, they make for something a little more substantial, so here's yet another one, this time about New Mexico.
For the bulk of my time in Albuquerque, I stayed at the Hotel Parq Central. I thoroughly enjoyed my drink on their rooftop bar until the bro-iest group of bro-y bro-inghams and their equally bro-ly ladybros sat behind me and began regaling each other, nay, the world with their tales of bro-dom. Would not recommend getting a room directly underneath said rooftop bar, would recommend their complimentary breakfast pastries.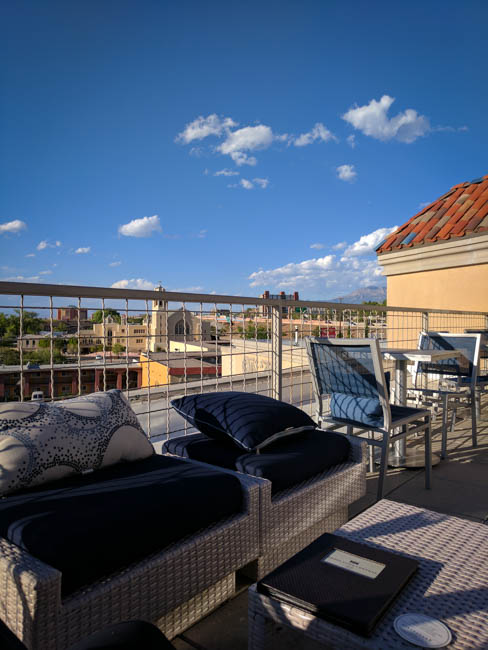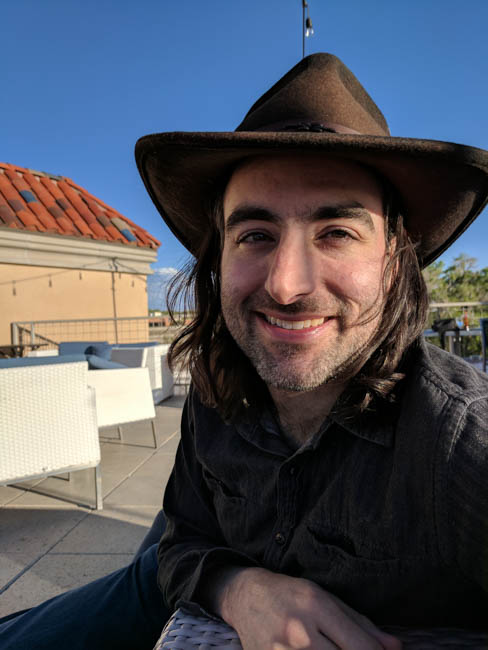 While in Albuquerque, we paid a visit to the historic Microsoft headquarters. The current Microsoft headquarters has far fewer bars on the windows, but just as many "no parking" signs.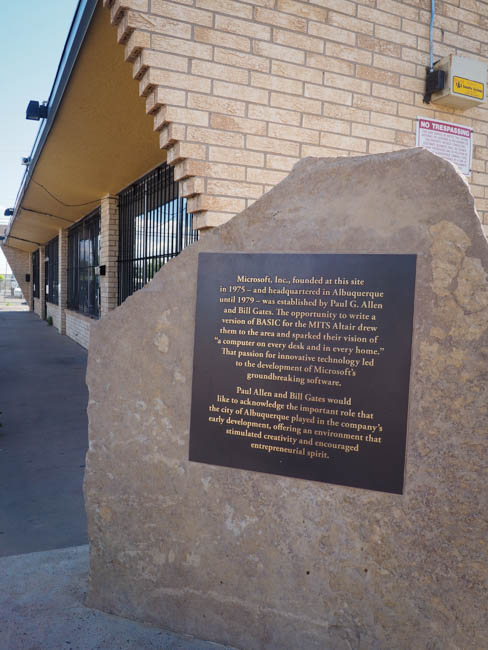 I would swear to you that the bulk of all billboards in Albuquerque were for personal injury lawyers with smug angry faces, so it really makes sense that Saul Goodman would set up shop there. I even saw a billboard for a personal injury attorney that had a big foam fist coming out of it, like if you weren't already in pain, this lawyer was going to rough you up so you'd have a reason to use his services. Or rough up the people who hurt you. Or he just liked the look of a big foam hand, I'm not a billboard scientist.  My favorite one, however, was "Hurt? Call BERT." Over the course of the trip, I developed a backstory for Bert and his lifelong search to find a partner in life and love named Ginger, all to drive home his ultimate slogan: "Hurt or Injured? Call BERT and GINGER!" Best of luck in that one, Bert, I'll check on your progress the next time I roll through town.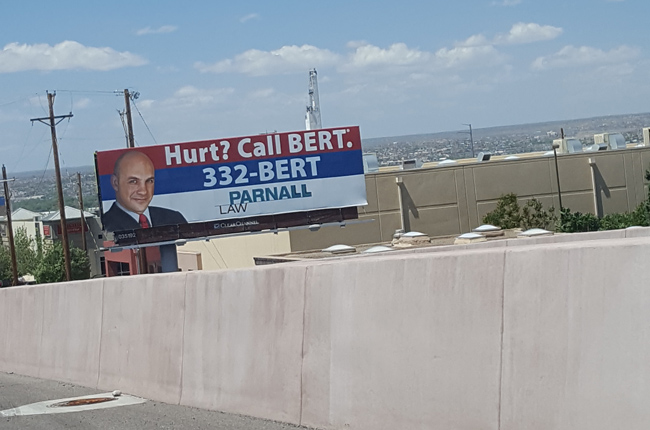 This "spaceship house" was designed by architect Bart Prince and constructed in 1984, and it is my understanding that it is his personal residence. Legend also tells that William Shatner once knocked on the door to request a tour of the home, spaceship captain to spaceship captain. Someone was outside bringing in groceries while I snapped a few photos (potentially Mr. Prince himself?) but I was not offered the Shatner Treatment™, which makes perfect sense because I wouldn't offer to give some rando loitering outside my house the grand tour, either.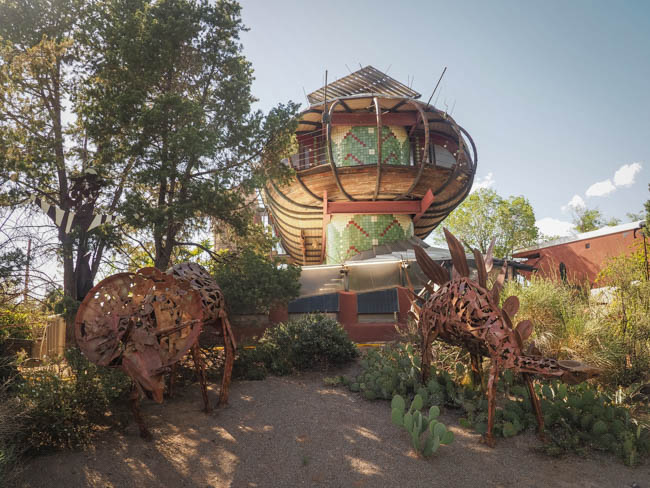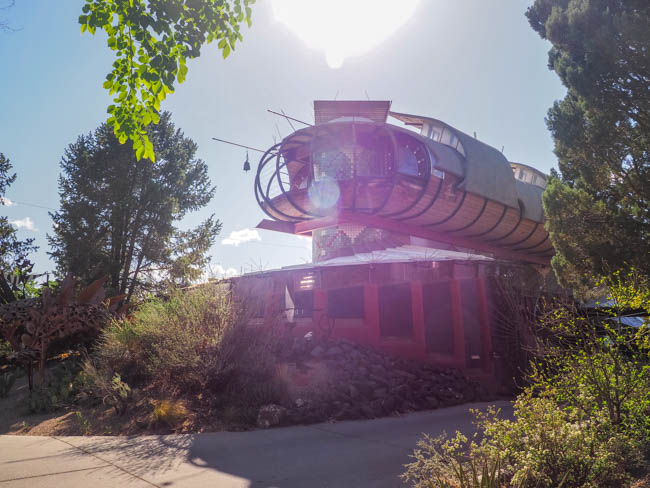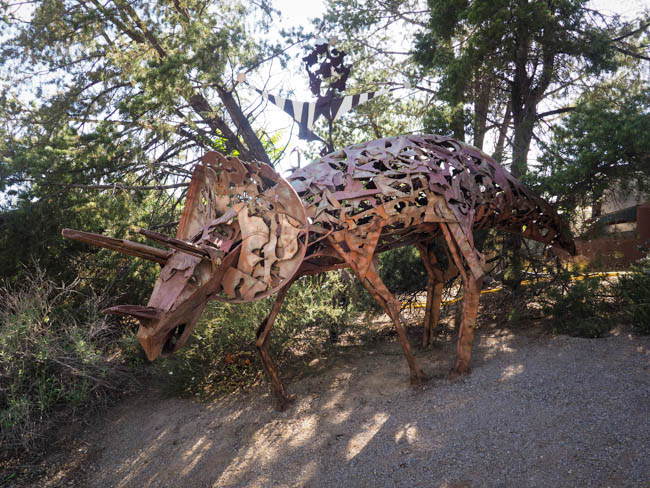 I love books, I love puns, I love this place. At least from the outside, I wasn't able to squeeze in any libations at the library.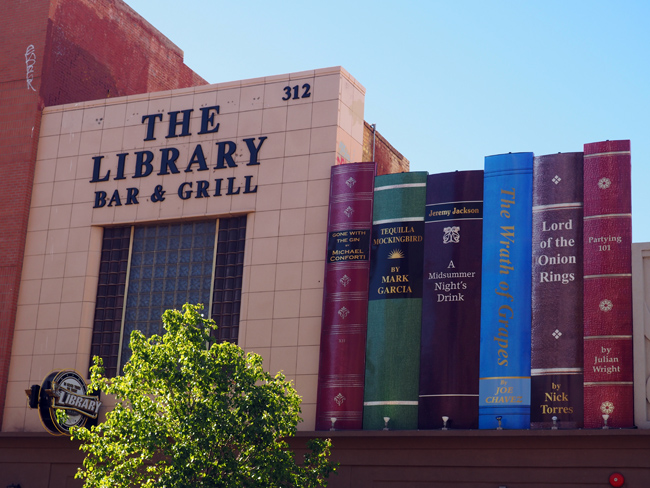 The murals of Albuquerque: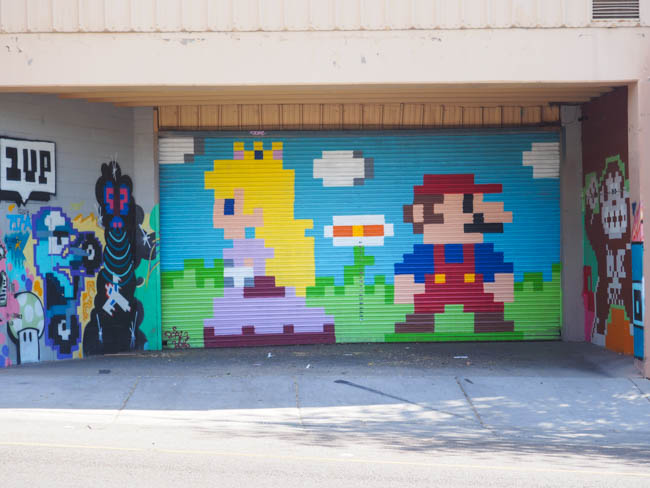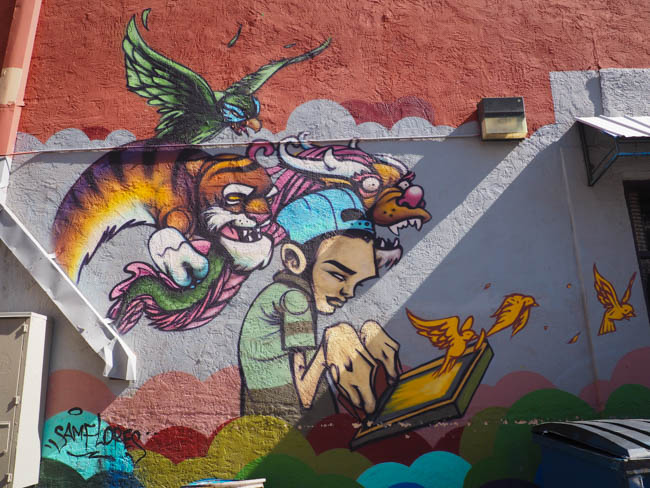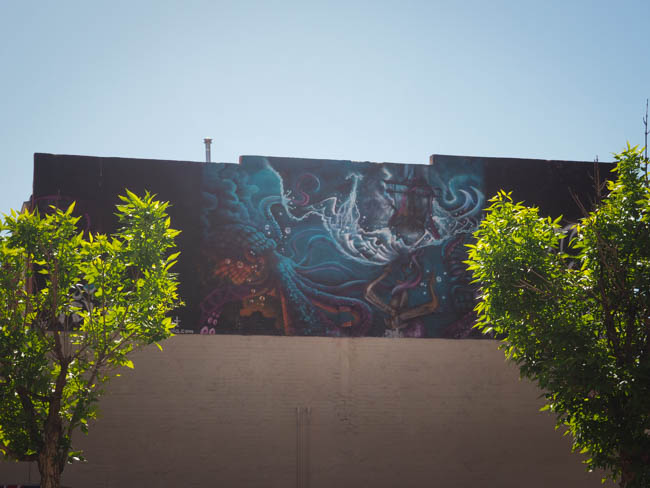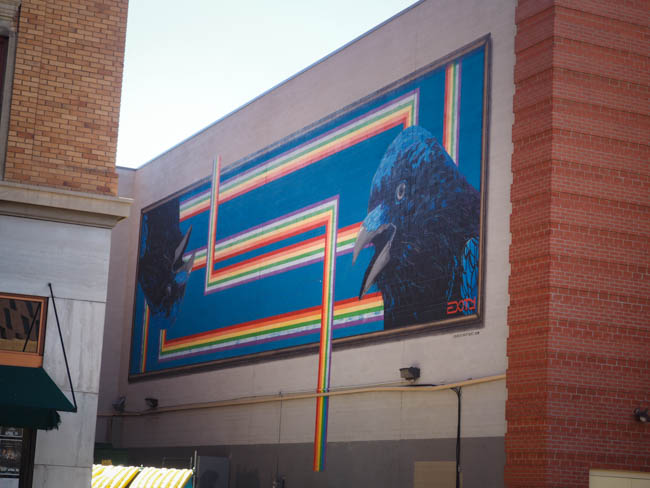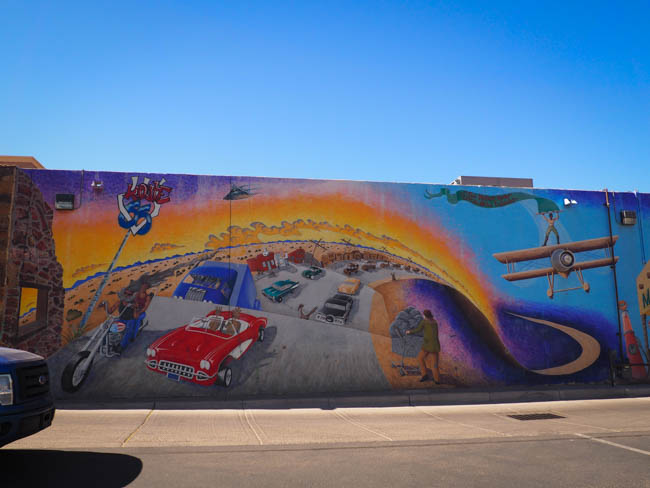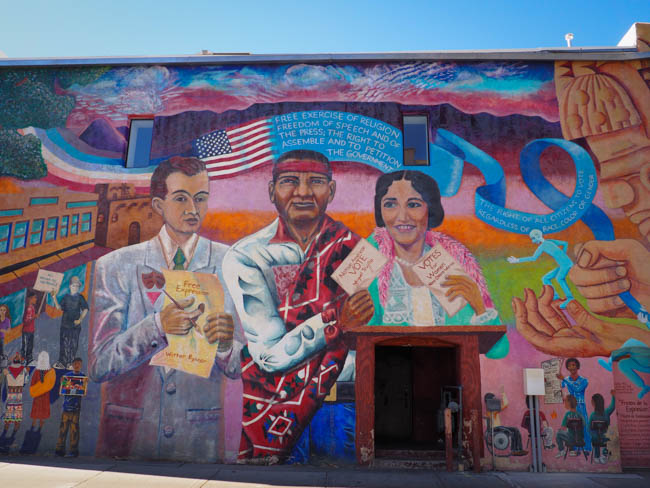 During my brief stop in Alamogordo, I stopped at the New Mexico Museum of Space History to pay my respects at the grave of Ham, the world's first astrochimp. Hail to the chimp! I also have to tip my hat to Niantic, who have wisely populated the area around the New Mexico Museum of Space History with mankey pokemon. I caught one and named him Ham and now he lives in my pocket.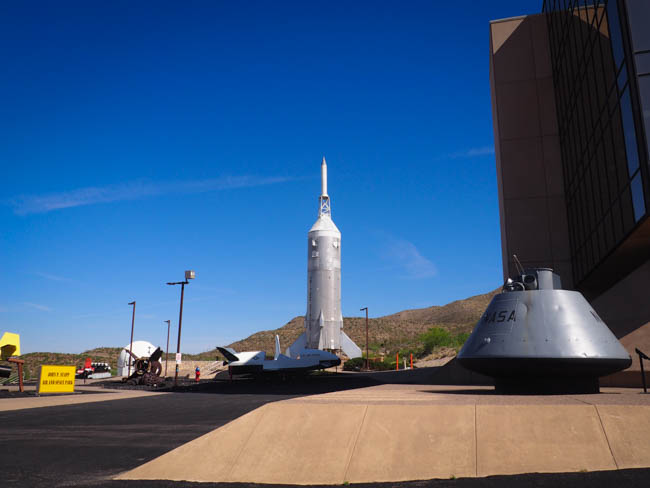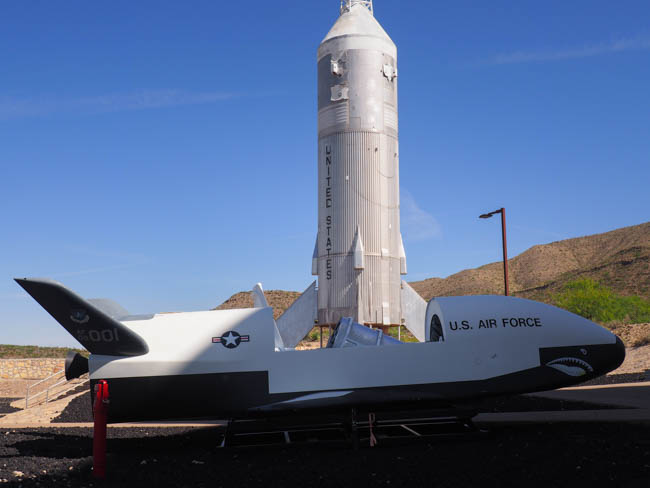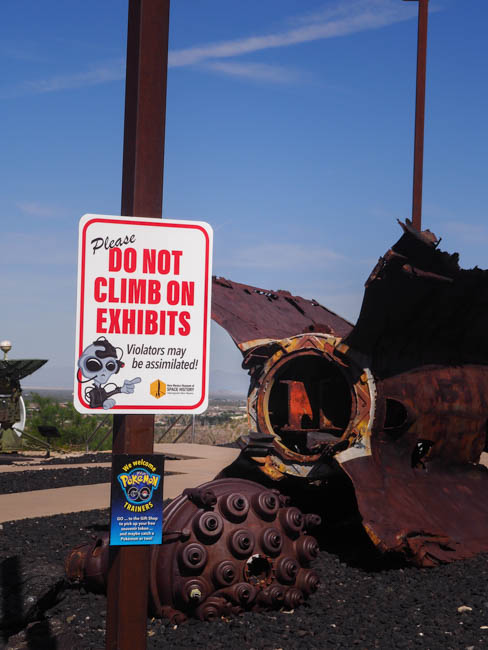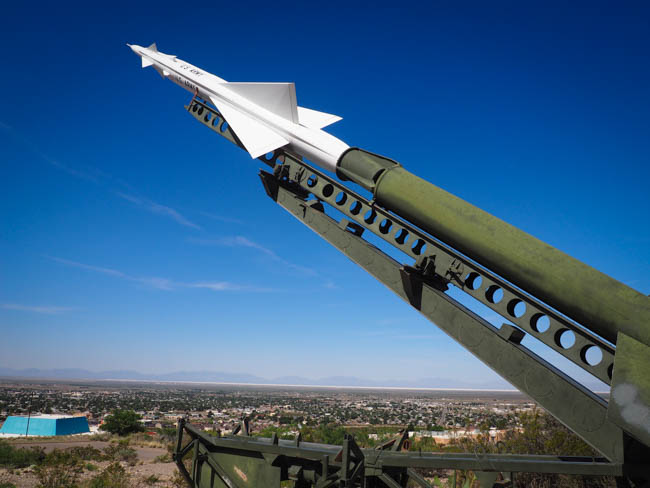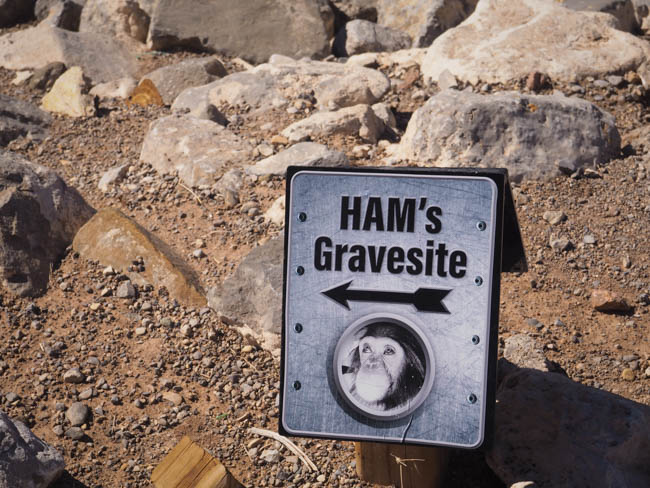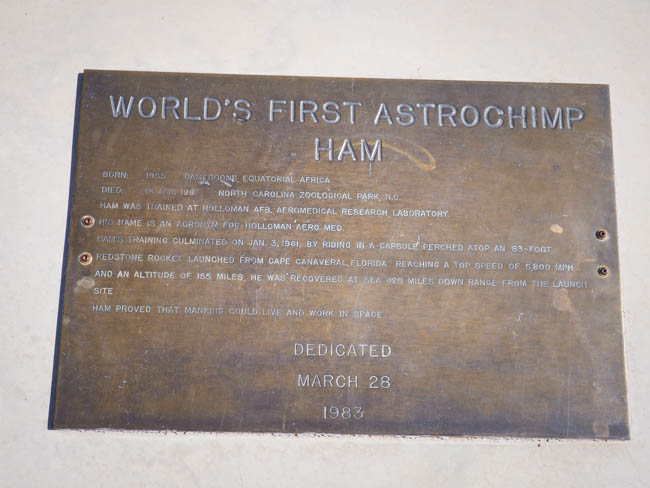 We also made another quick stop of note in Alamogordo: the alleged burial site of the game that almost killed home video gaming, E.T. If you're not familiar with the tale, allow me to fill you in as this is one of the few things I studied during my tumultuous college years.
In the 70s, Atari ruled all things in the realm of home video gaming, bringing the arcade experience to home televisions sans the need for infinity quarters. However, their success was largely because they were the first company to do so, and their business sense, uh, left some things to be desired, like manufacturing millions more game cartridges of a single title than they'd sold consoles. E.T. has the honor of being the first game made that was based on a film, and they paid out the nose for the license, slapped a game together, and manufactured millions of cartridges. What resulted is considered one of the worst games of all time, pointless and rage inducing. Though it sold fairly well during the holiday season, it didn't come anywhere near the numbers Atari was anticipating and millions of cartridges went unsold. This shook investors' faith in Atari, effectively killed the 2600 as a console, and played a not-insignificant role in the video game crash of 1983. Atari drove tractor trailers of unsold E.T. cartridges to Alamogordo, where they were buried in a landfill and allegedly paved over to prevent people from digging them up and selling them (because, you know, why buy the worst game of all time from the manufacturer when you could buy a dirtier, slightly smooshed version from a stranger in a parking lot whose ad you saw in the newspaper?).
If E.T. had killed home video gaming, it's very likely Jason and I would have never met, so goodbye and good riddance you creepy little peanut butter candy huffing bastard.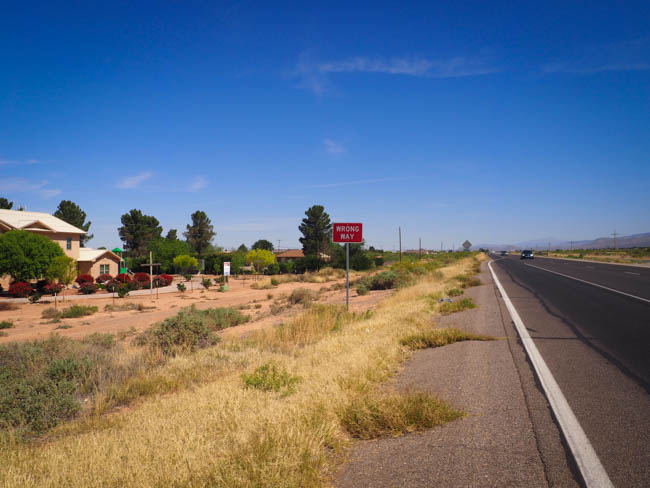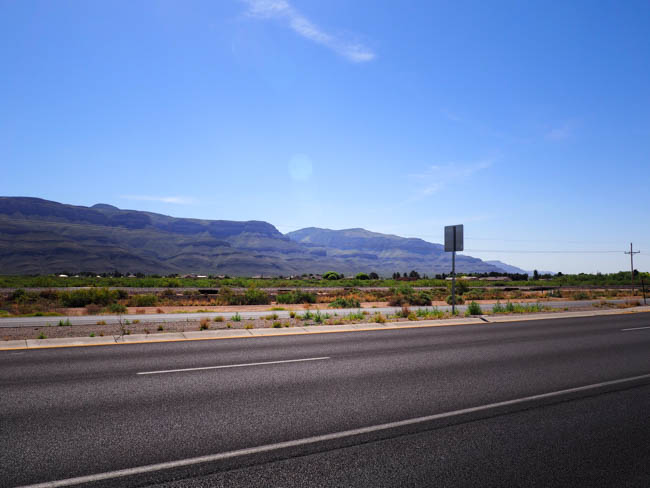 We passed by Fox Cave too early in the day for them to be open, sadly, but it looks like it'd be right up my alley, so I'll almost assuredly be back. Hopefully before I become a ramblin' old person, but I'll take it when I can get it.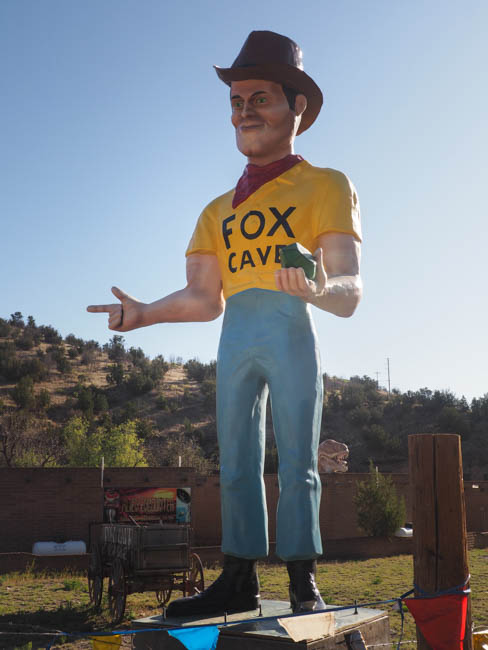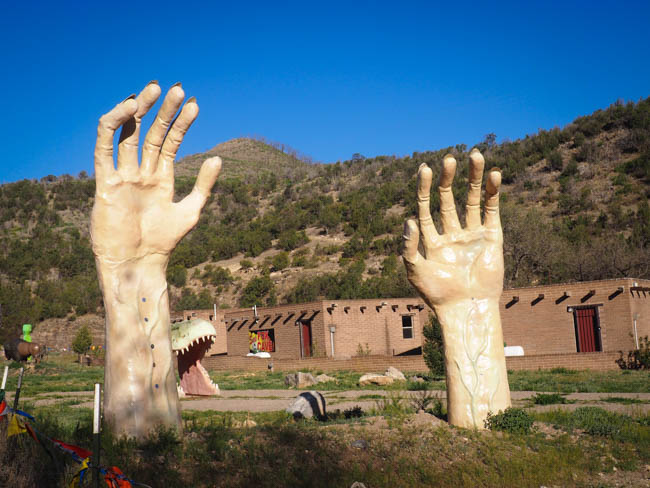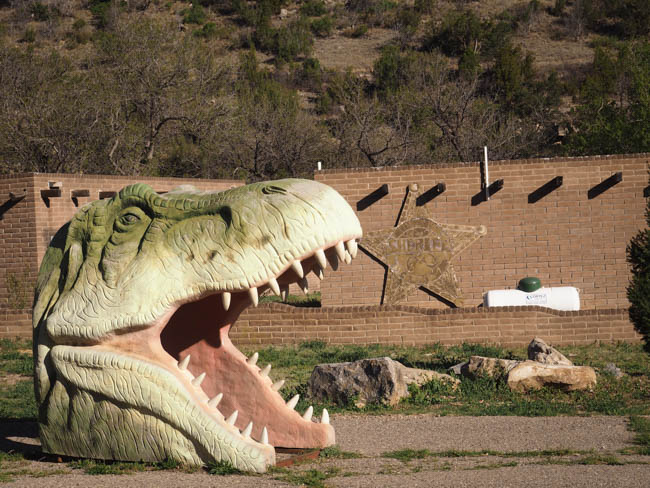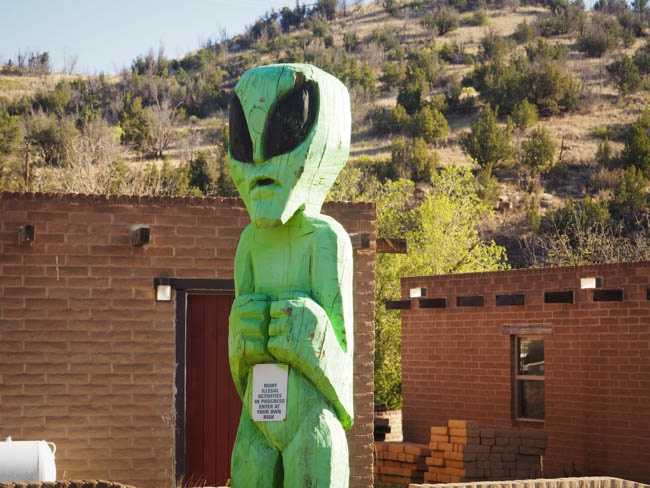 Sign reads: "Many illegal activities in progress, enter at your own risk"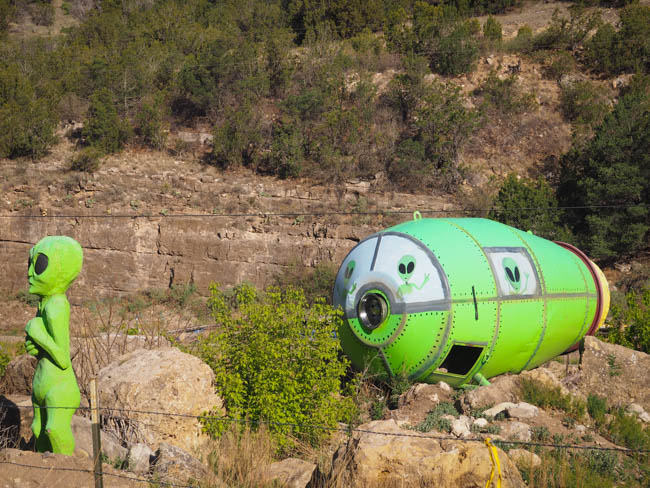 Somewhere between Hatch and Albuquerque, I spotted this hill and decided it looked like Jabba the Hutt. So if it isn't named Jabba the Hill officially, it definitely is named that now unoffically.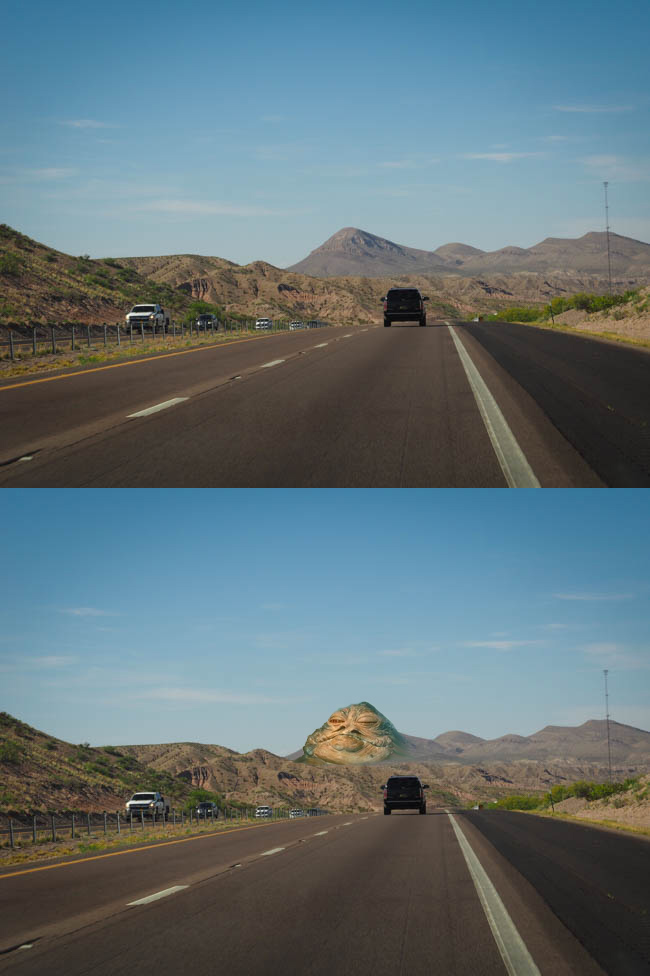 Jason drove by a water tank in Los Lunas far too quickly for me to get a photo, but the morbidly obese tiger depicted on the side has ever lingered in my mind. Thankfully, google maps has me covered. I had hoped there were two tiny dangling paws on the backside as well, but with a little more google maps research, I determined this tiger has two heads.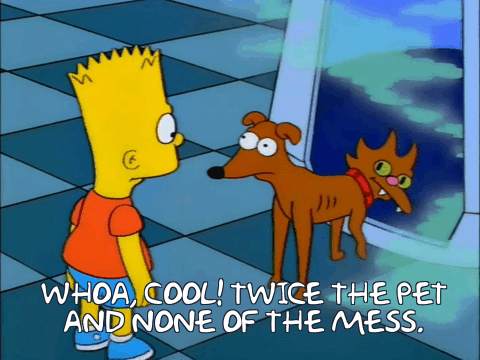 And that's it for this New Mexico trip! The stuff that isn't here really didn't deserve its own post.
Save
Save
Save
Save
Save
Save
Save
Save
Save
Save
Save
Save