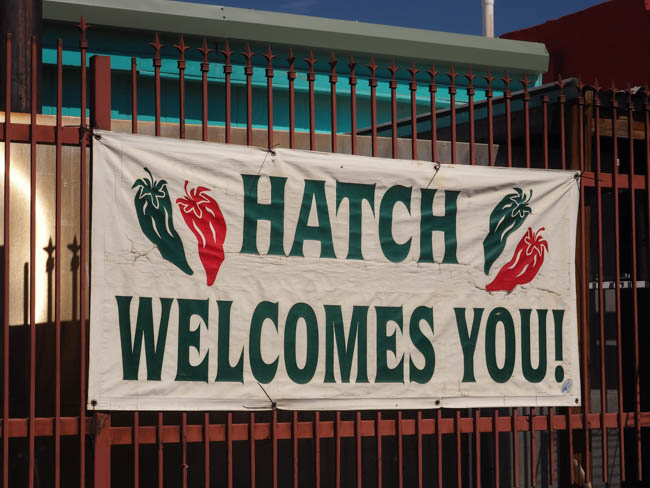 Hatch, New Mexico is the chile capitol of the world, and I dare you to tell me otherwise. The streets are lined with vendors eager to sell you the chiles with which their town's name has become synonymous, be they in dried bundles or served in a meal. And nowhere (and I mean nowhere) has green chiles chopped up in more kinds of food than Sparky's.
There was a line out the door when I arrived, which gave me more time to soak in the atmosphere, but within minutes, one of the owners, Teako, was out to greet the waiting crowds and serve us samples of his barbeque to get our bellies rumbling. And rumble they did. We had worked up a hell of an appetite trekking around White Sands National Monument, and we were ready to throw down whatever food landed within arm's reach.
When we got inside, we ordered their famous Hatch green chile cheeseburger, a plate of all of their various types of barbeque, sides of pineapple coleslaw and corn with green chiles and onion, and not one but two shakes featuring green chiles: mango and apple pie. Green chile everything. Green chile up to our eyeballs.
AND I LOVED IT. Every bite punched me in the mouth with utter deliciousness, owing to the inclusion of the hatch green chiles, which are packed with flavor rather than being punishingly hot. The burger was juicy fall-apart perfection, the barbeque was tender and flavorful, both sides sung, and the incorporation of green chile spice into the sweet fattiness of a mango or apple pie shake is genius. And they weren't stingy on the fruit in the shakes, either–I fished out entire wedges of soft cinnamon apples and huge chunks of mango, making it definitely a spoon-y dessert rather than a thin shake drunk with a straw. My only criticism is that I wish the shakes were sold in smaller sizes because as delicious as they are, it just ends up being a lot of richness to stomach and it felt like we barely put a dent into either of them before throwing them away, which is more wasteful than I like to be.
That's right. My one complaint is about getting too much shake. I've become everything I always hated.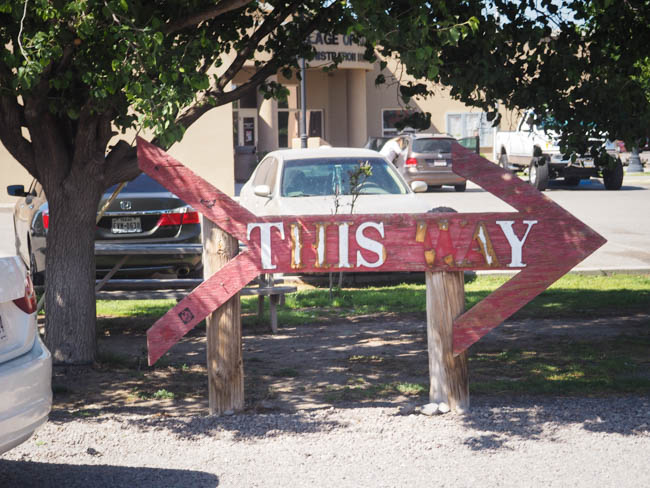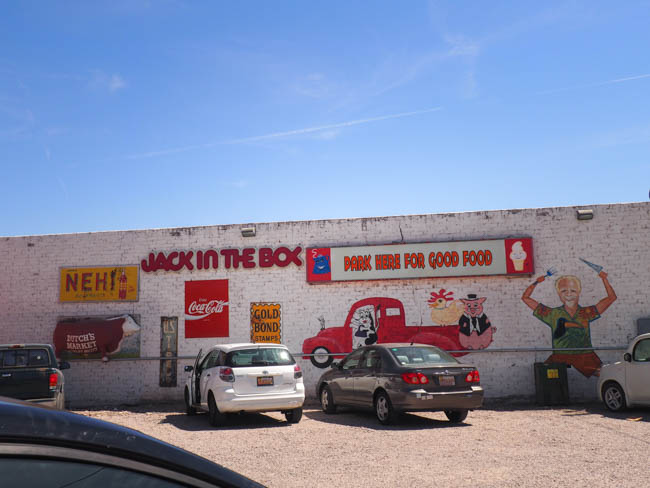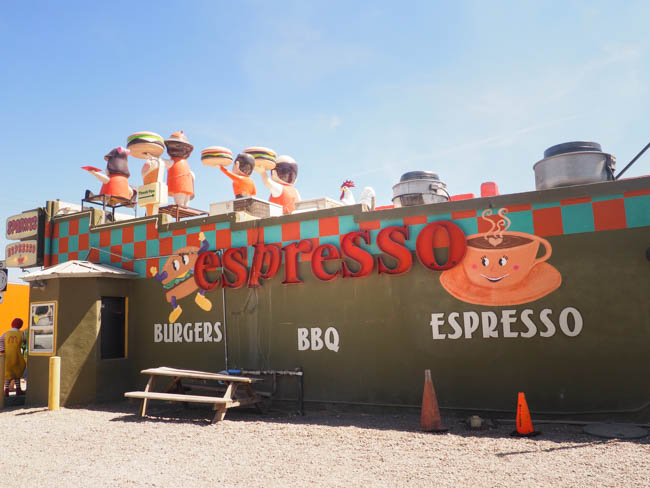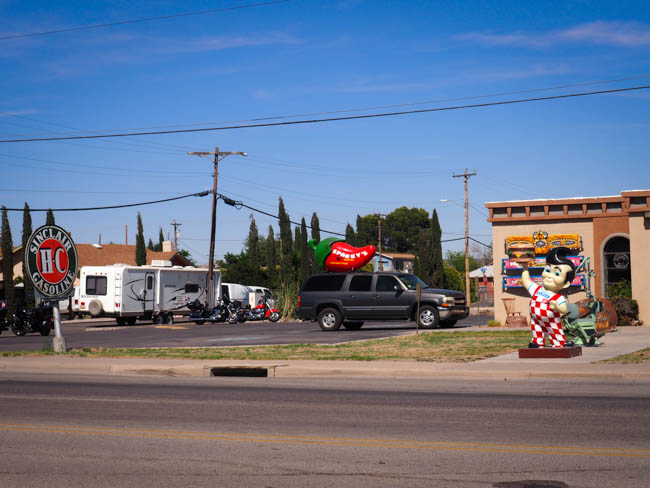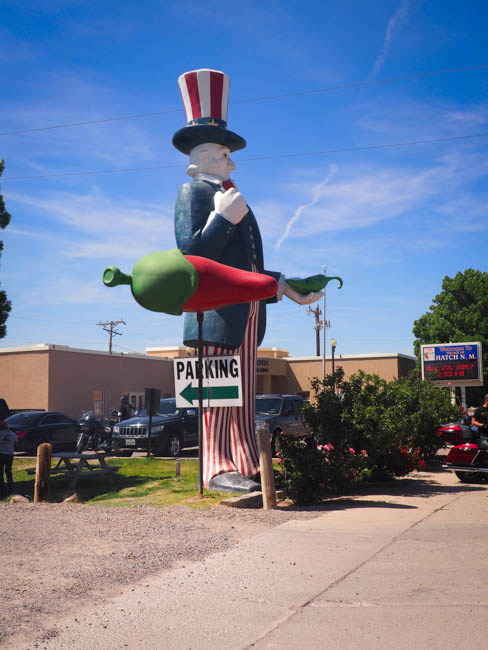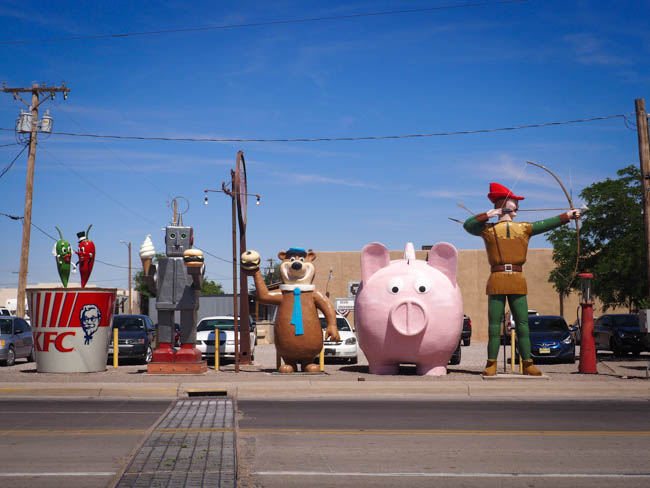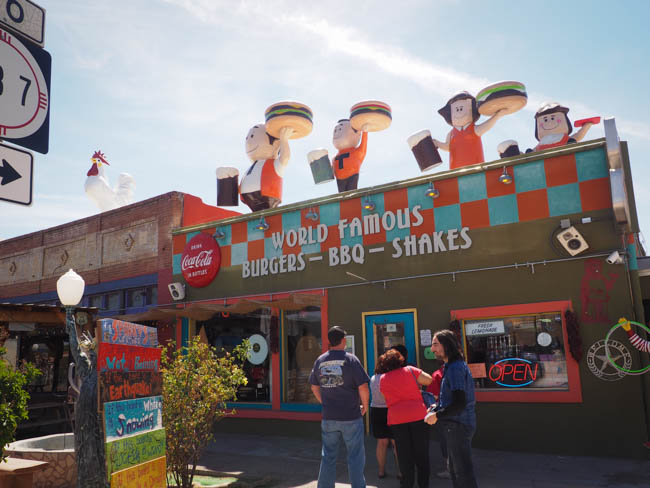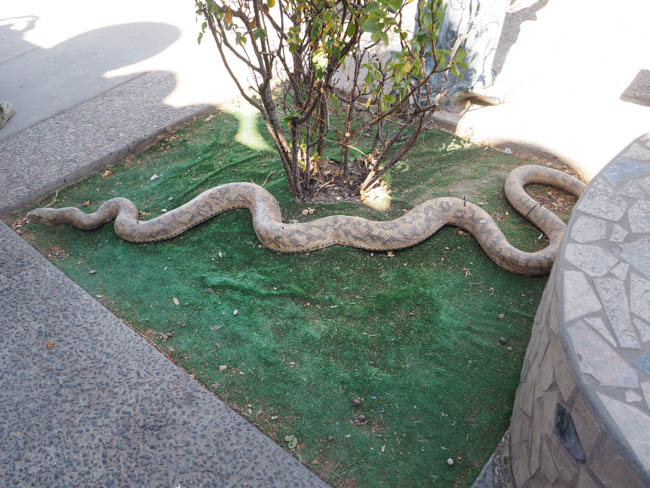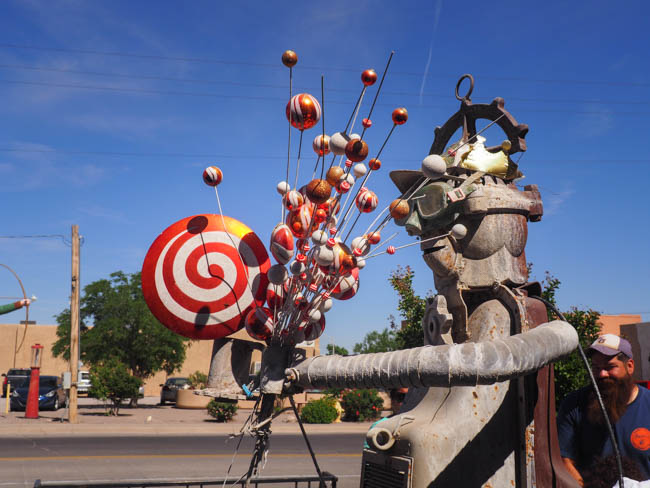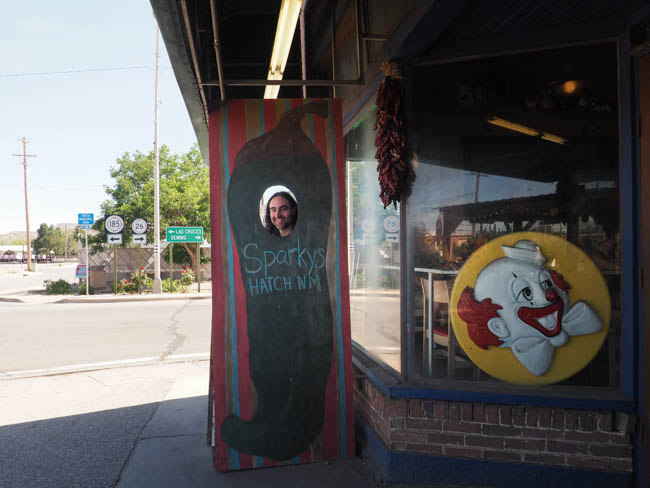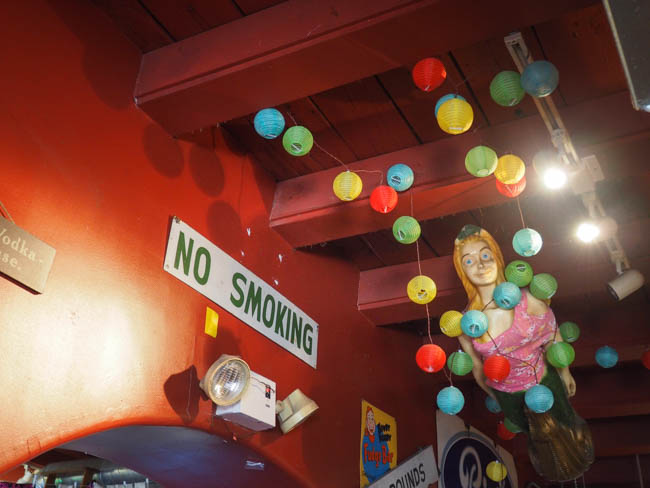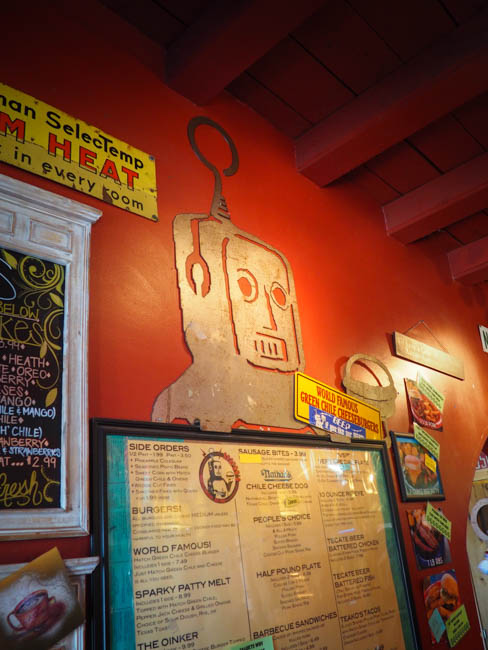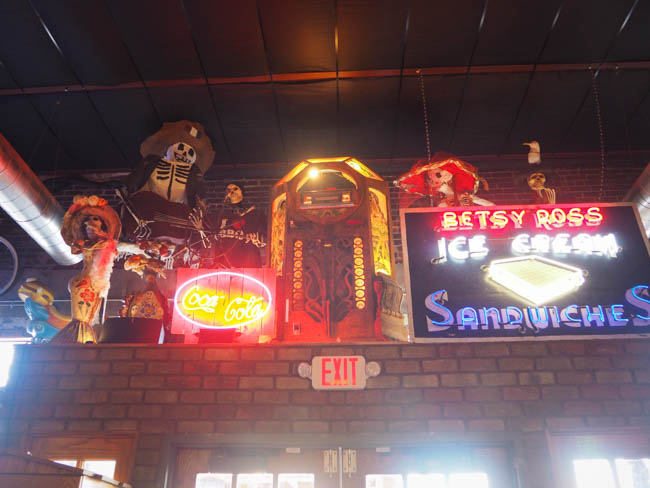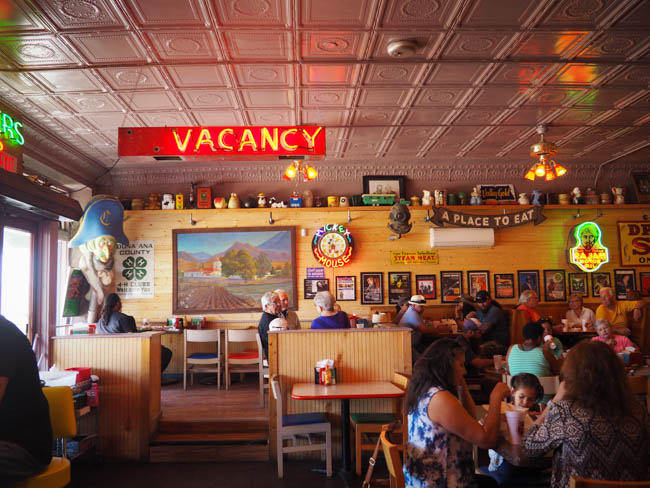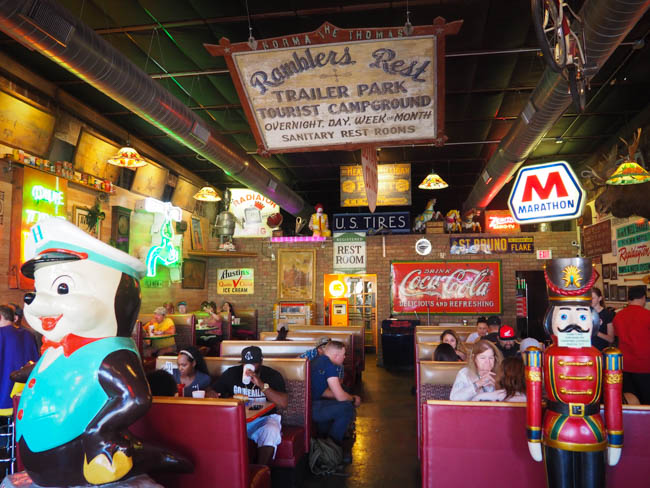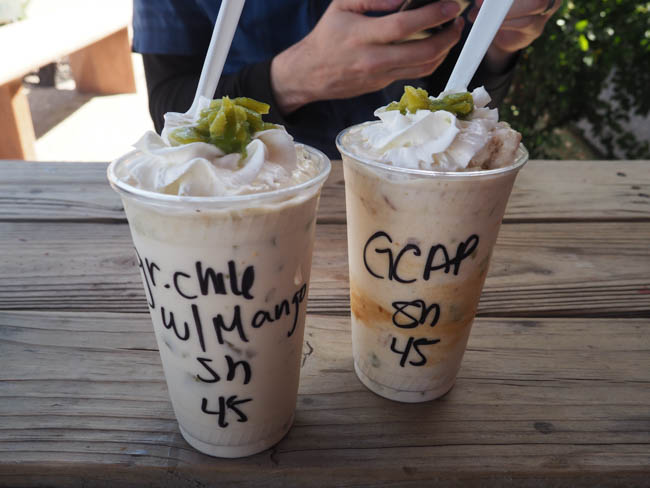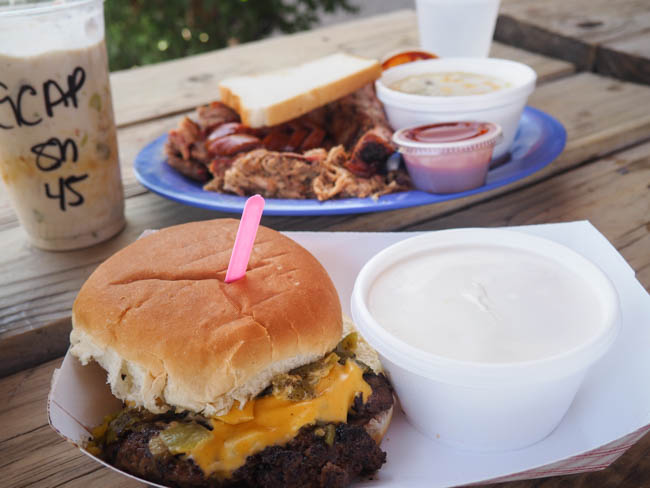 But it's not just Sparky's that has a flair for fiberglass–the RV place down the street has a restored Muffler Man holding a teeny tiny RV, and even the drive through wasn't complete without a roaring T-Rex up top. Hatch, I am charmed. Should I find myself in that neck of the woods again, I will definitely be back. Get my armada of mini shakes ready.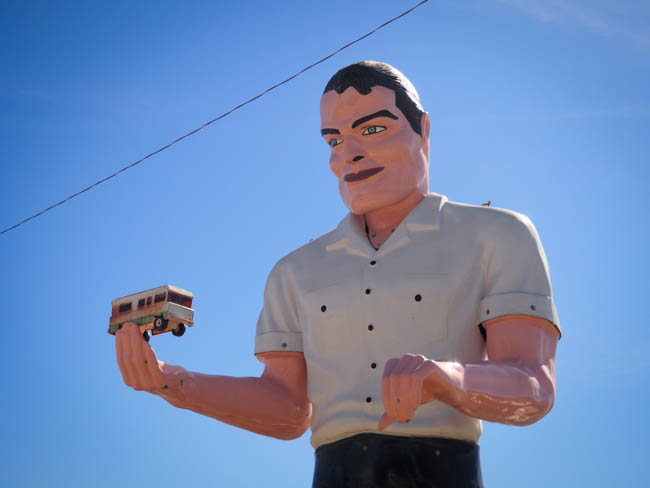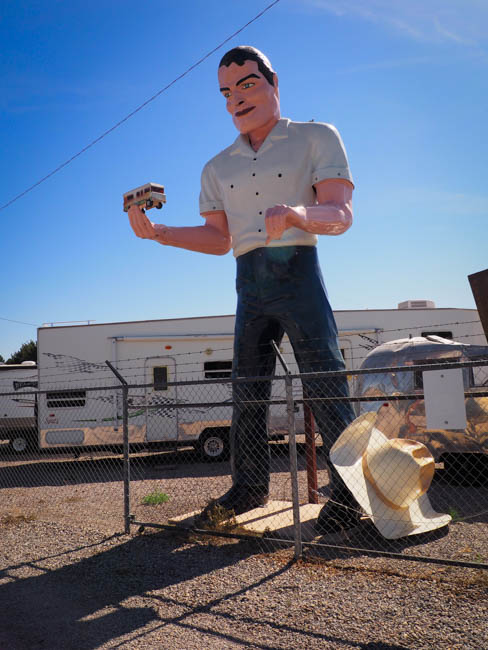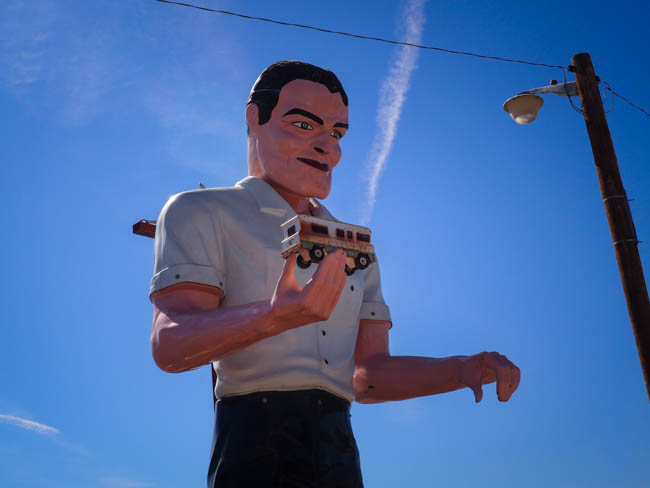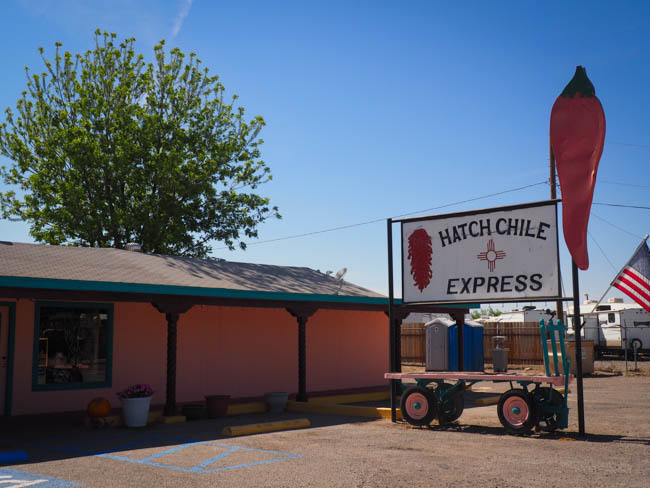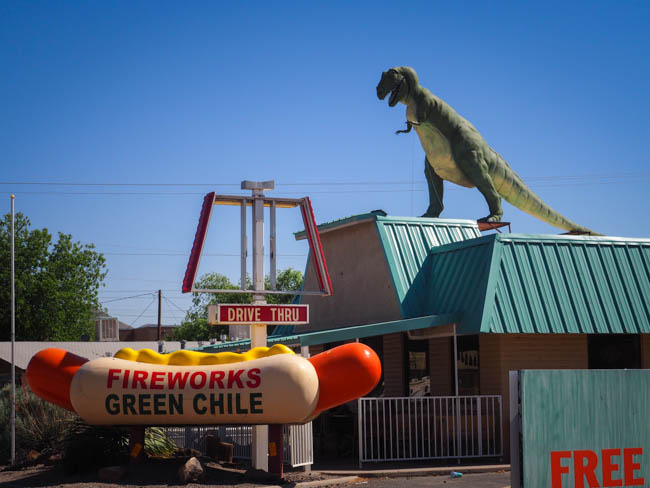 Save
Save
Save
Save
Save
Save
Save
Save
Save