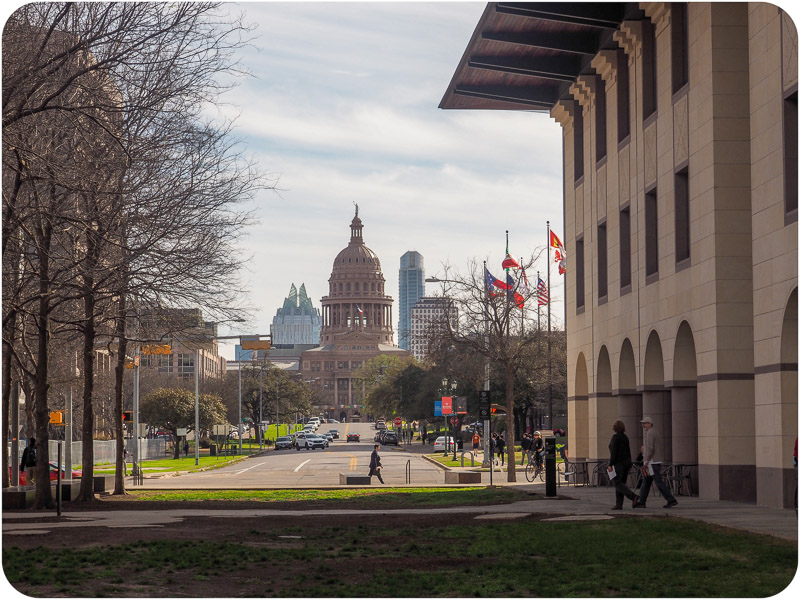 All of these places are on the University of Texas Austin's campus, so I paid for parking, stuffed a raspberry kolache in my maw, and made a day of it.
Blanton Museum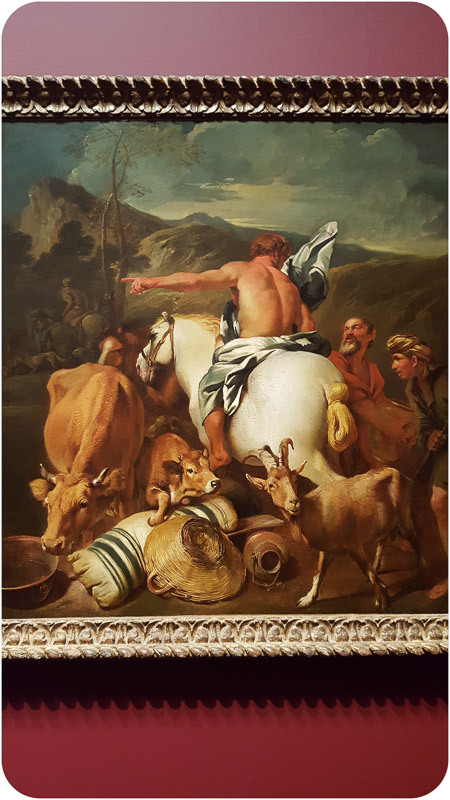 Jacob Asking for Laban, Frencesco Castiglione, ca 1660-1710
The informational placard next to this piece identified it as representing "the Genoese fondness for animals in artwork, a taste stimulated by Northern European genre painting and depictions of keenly observed animals.:" I have keenly observed a lot of horses, and, not being familiar with this Biblical tale, can only assume that Laban is Jacob's horse dealer and Jacob is REAL mad about the deformed horse Laban sold to him.
Suicide of Lucretia, Luca Cambiaso, 1565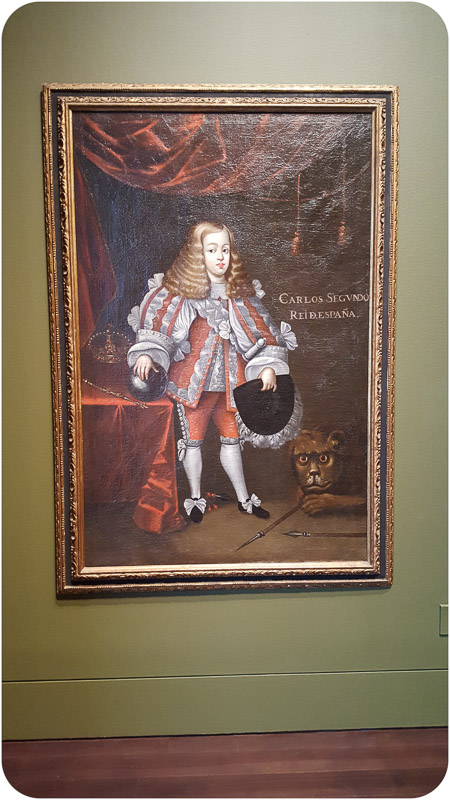 Medieval animals are so ridiculous, I love them.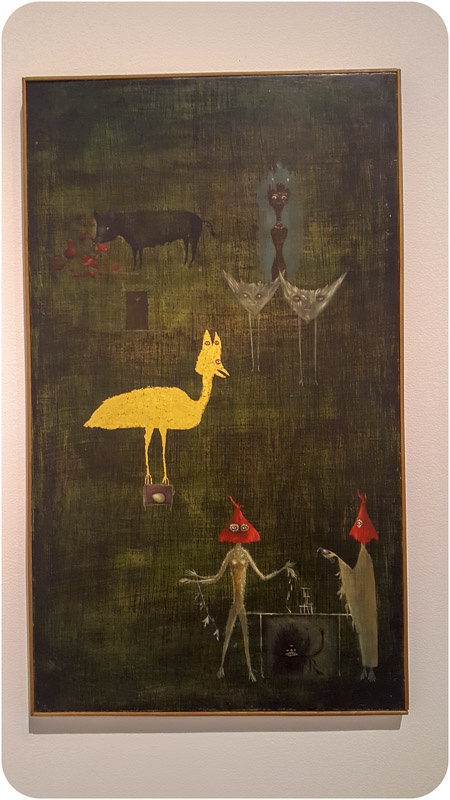 Casting the Runes [Tirando las Runas], Leonora Carrington, 1951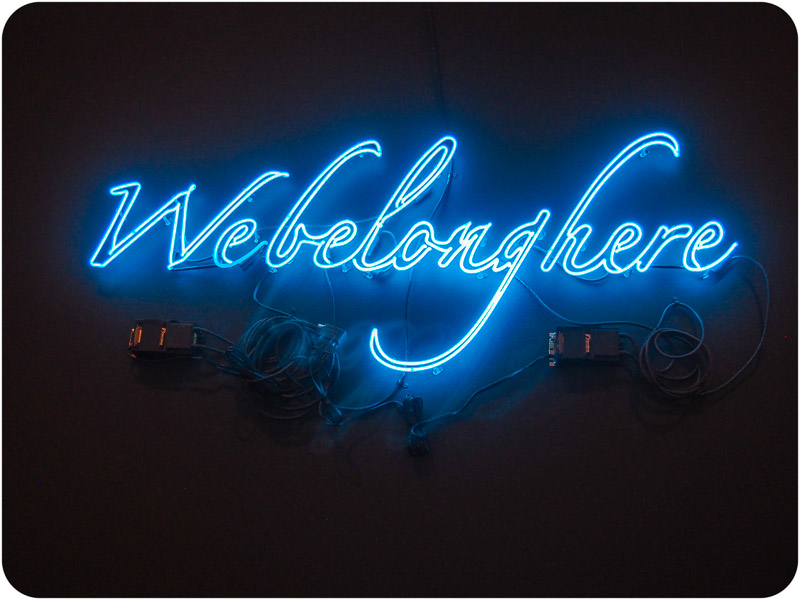 On its lower floor, the Blanton Museum featured a large exhibit by Ellsworth Kelly (the artist who also created the Austin installation on campus). I'm not much of a fan of minimalism or geometric color blocks, so Kelly's work does not speak to me and I was much happier when I went upstairs and found their other galleries, particularly when I found some surrealism which was and is and probably will forever be my artistic movement bae. I was particularly thrilled to see a piece by Leonora Carrington, one of my favorite Surrealists, who infused her work with alchemy and Celtic mythology and the subversion of the feminine role.
Looking at their website now, I'm bummed that I missed their exhibit on photography and the American road trip, because that one also would've been right up my alley. 
Austin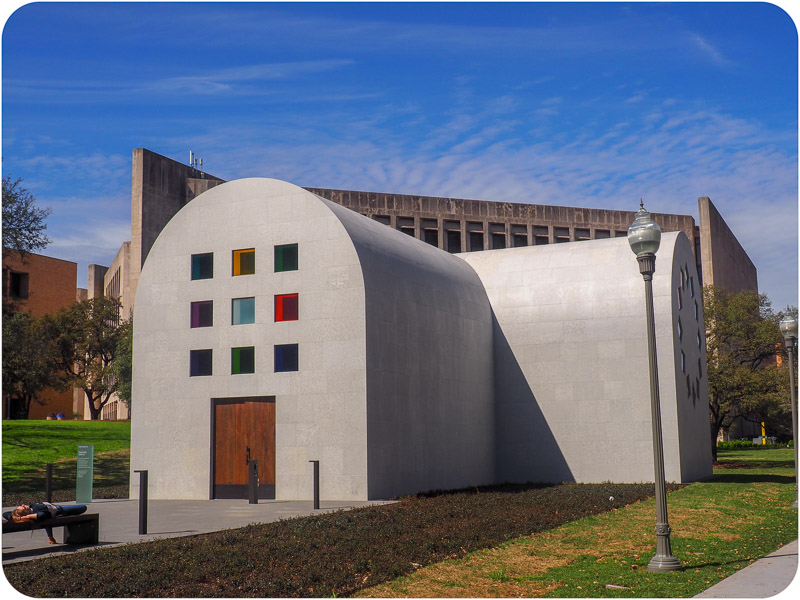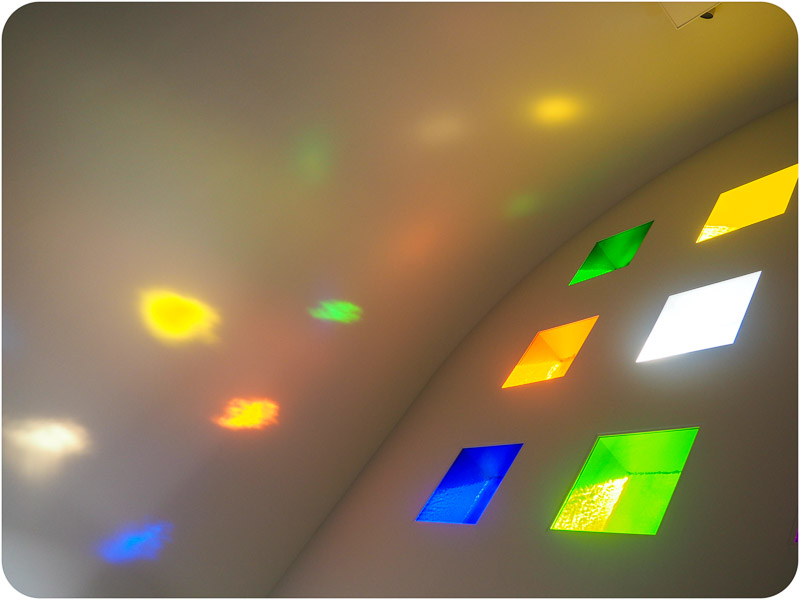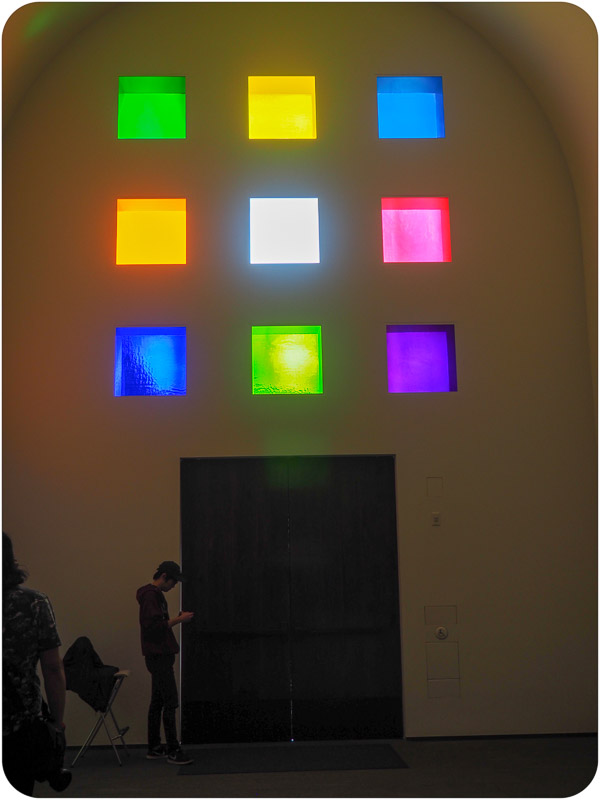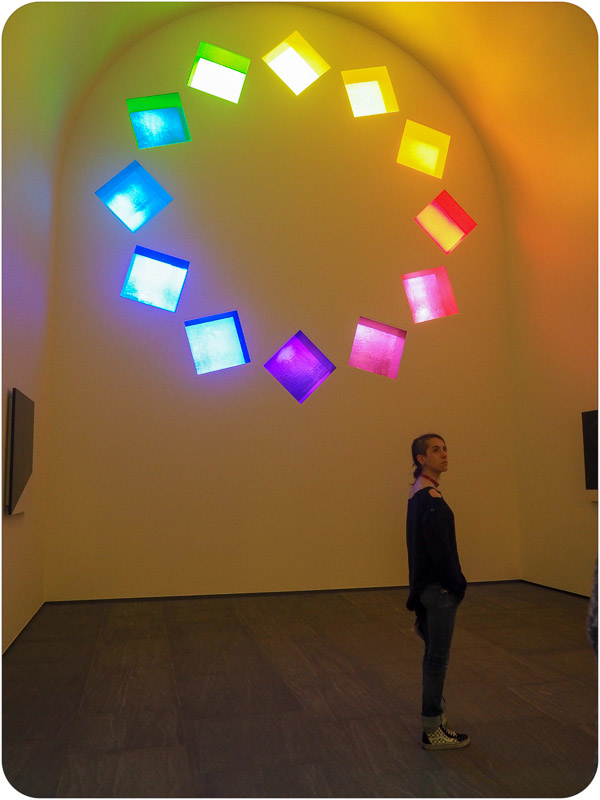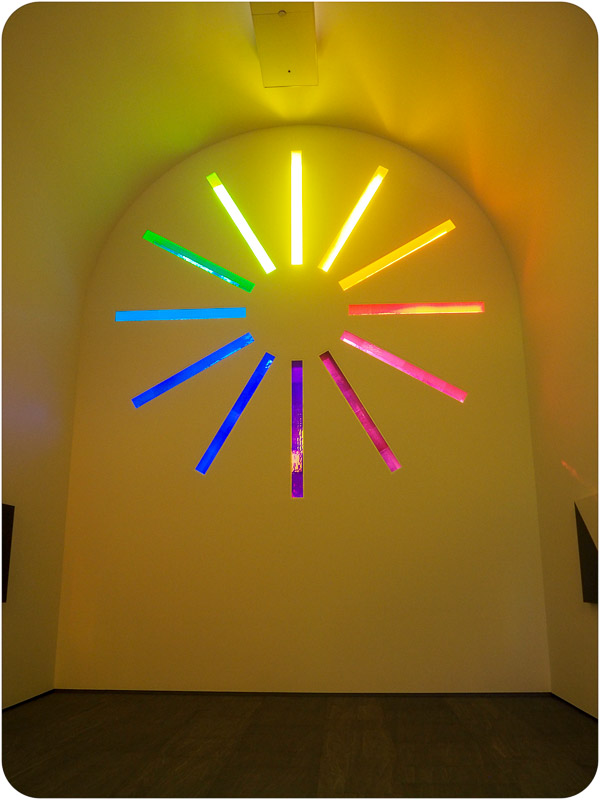 This is a permanent structure on the University of Texas Austin's campus, with the design concept gifted to the university by Ellsworth Kelly in January 2015. It was subsequently constructed and opened to the public in February 2018. It's constructed like a chapel, with stained glass on three sides. The building's exterior is striking, it transcribes Kelly's work from the wall into the world. Rendered in this way, Kelly's blocks of color are luminous and luscious, candy-like in their appeal. From the inside as light blazes through the glass, color plays over the walls. It's not an easy structure to linger inside–the heat was oppressive even in March, and there's nowhere to stand that doesn't feel like it's in the way of someone else's camera, but it's a rare thing to be able to stand inside of a non-architect's artistic vision.
LBJ Presidential Library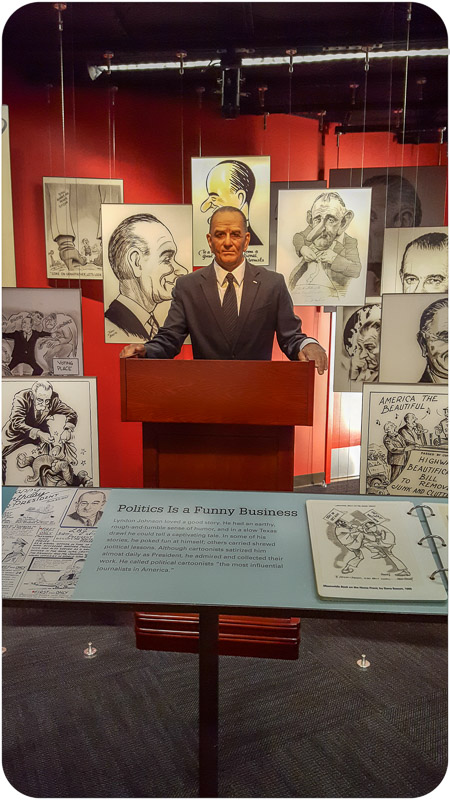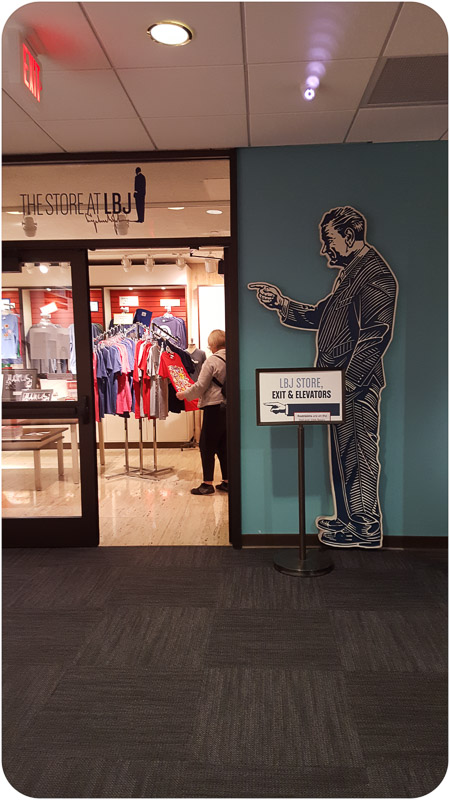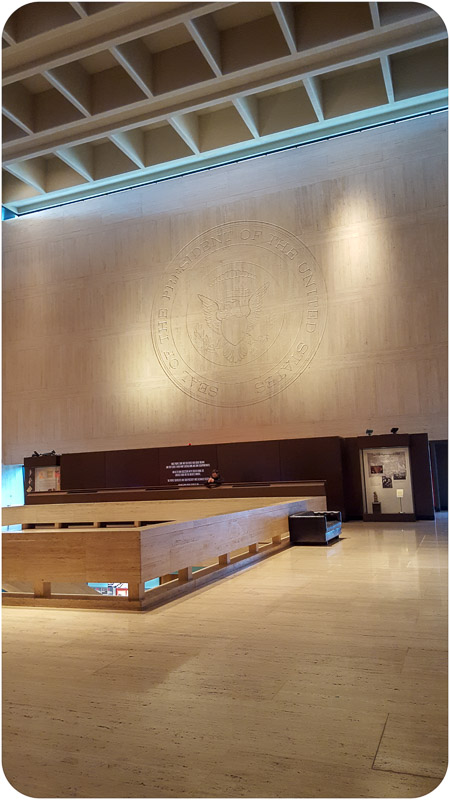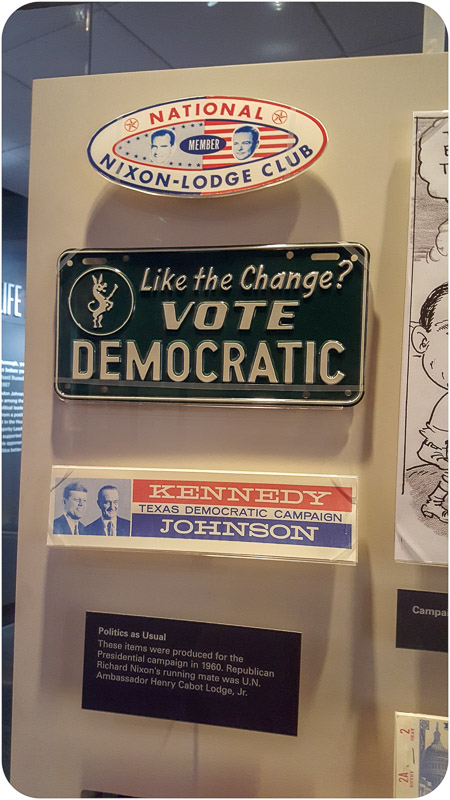 I only had a brief thirty minutes to visit the LBJ Presidential Library and I spent five of them convincing the person at the front desk that, yes, I did want to buy a ticket at this late hour. I'd never been to a presidential library before and didn't know what to expect, because apparently I didn't have the intellectual curiosity to investigate the idea beforehand, satisfied to laugh without context at jokes like "Trump's presidential library is just going to be 50 copies of The Art of the Deal".
No, Melissa, a presidential library is meant to preserve papers, speeches, and essentially be the ultimate informational center about a given president. So the LBJ Presidential Library had floors and floors of materials only available to researchers, and then several floors accessible to visitors dedicated to the Johnson presidency (1963-1969), including replicas of both Lyndon B. Johnson's office and the first lady, Claudia Alta "Lady Bird" Johnson's office.
There were also examples of the white house china, campaign ephemera, and gifts that were given to the Johnsons on behalf of other nations–two that I took note of were golden swords from the UAE and Morocco, respectively. The gifts are there in part due to the Foreign Gifts and Declarations Act of 1966, which limited the dollar value of gifts presidents could accept ($390 in 2018) from foreign nations. Anything over that value is filed in the National Archive, and later is transferred to the Presidential Library when the president retires. These swords have to have been among the very first items to be affected by this rule change. And in doing some rudimentary research, I've found a lot of sources talking about how Johnson received a Burberry coat as a gift from the UK prime minister, tried it on, and upon finding the sleeves too short, sent his aides out running into the streets with the coat to chase down the prime minister to ask him to exchange it for the right size. However, I cannot find a single source that pinpoints the date upon which that coat was gifted and if it was the camelhair coat that made Congress act. Luckily, I know of a place in Texas where I could research this.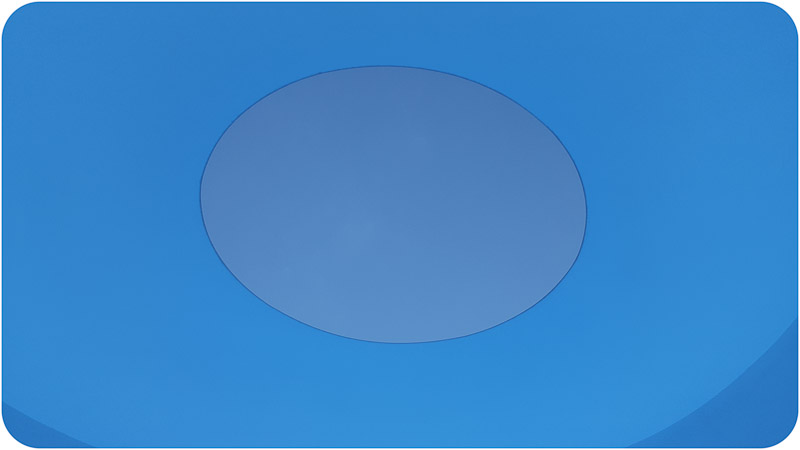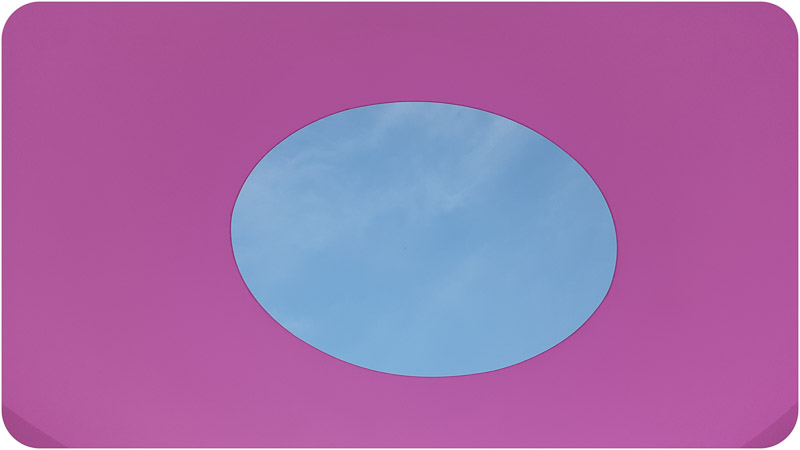 My final stop on campus was at The Color Inside, a skyspace by James Turrell at the Student Activities Center. It's a naked eye observatory (a room with a hole cut in the ceiling), and for an hour at sunrise and sunset, colored lights illuminate the walls inside the dome, creating an ever-changing colored frame around the sky that influences how you perceive its color. Reservations are required as the dome can only accommodate roughly thirty people. Silence is requested in the dome, and it's unusual to be in a space with other people where everyone is silent as is the room. No music, no talking, just you and a couple dozen other people and the sky. People started to filter out after fifteen minutes or so, and nearer the hour mark, there were only four people left in the room. It was a true pleasure to take the time to mark the sunset in a different way, to watch the sky and not have anything else I should be doing, or could be doing.