When I was a kid, there was almost nothing worse than being dragged along on my mom's antique hunting trips. Room upon room of stinky old things that I couldn't touch, and the only redeeming feature was that occasionally we'd go to the antique shop that was inside a converted barn so I could go out to the yard and try to lure the wary horses over to the hot wire fence with a handful of grasses. (Verdict: none of them wanted to eat grass out of my grubby hand so badly that they were willing to risk a shock, but I kept trying.) So of course now that I'm an adult, I spend my time in antique shops touching EVERYTHING with my older-yet-still-grubby hands. I visited three while I was in the Austin area: here's the lowdown on each.
Uncommon Objects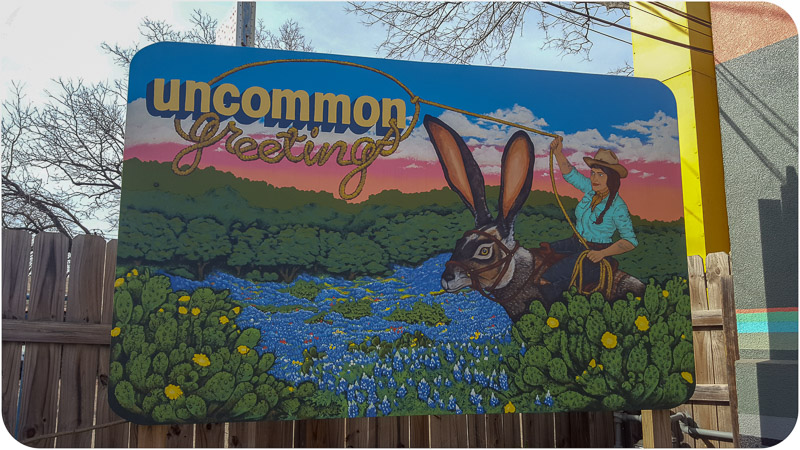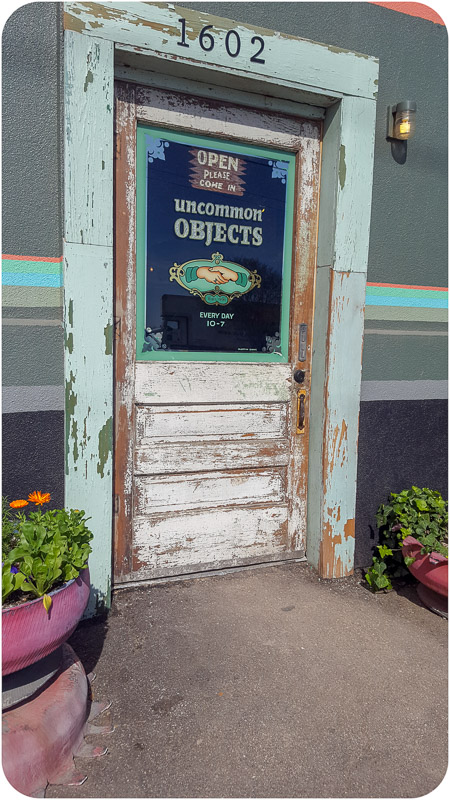 Uncommon Objects is an antique mall with a real knack for arranging items in an appealing way, especially via color palette: red and teal or all white or emerald or primarily light blue. It's a striking effect and shows off everything to its best advantage, which make the store feel more like a boutique than a vendor collective. No photos are allowed inside and I respected that, hence no interior photos to show here, but if you look online you can see plenty of examples of what I'm talking about. The boutique feel comes at a cost, however, as it seemed to me that many items were priced significantly higher than they should have been. I bought a beautiful art nouveau picture frame from Uncommon Objects and have since seen it twice at other shops, both times for half of what I paid at Uncommon Objects which is a hell of a mark-up.
Austin Antique Mall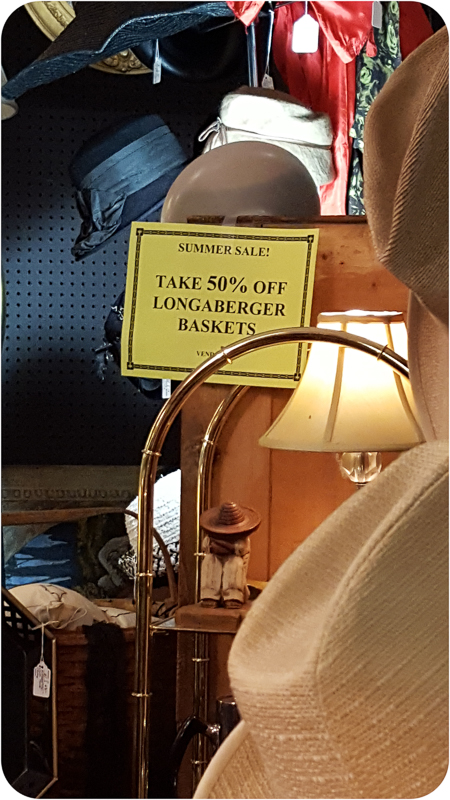 Now I'm gonna see these baskets everywhere, aren't I? Damn Baader-Meinhof Phenomenon!
The Austin Antique Mall is a VERY large space, and it's not as well-curated as either of the other two options here, but there are some real gems here at all price points if you're willing to spend the time and do some digging (and if you're not, you're probably not in the mood to go antiquing anyway!).
Old World Antieks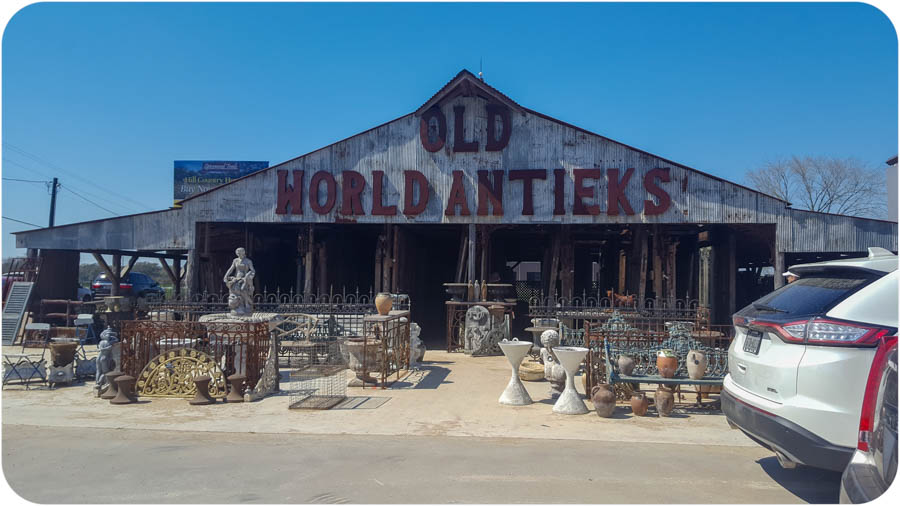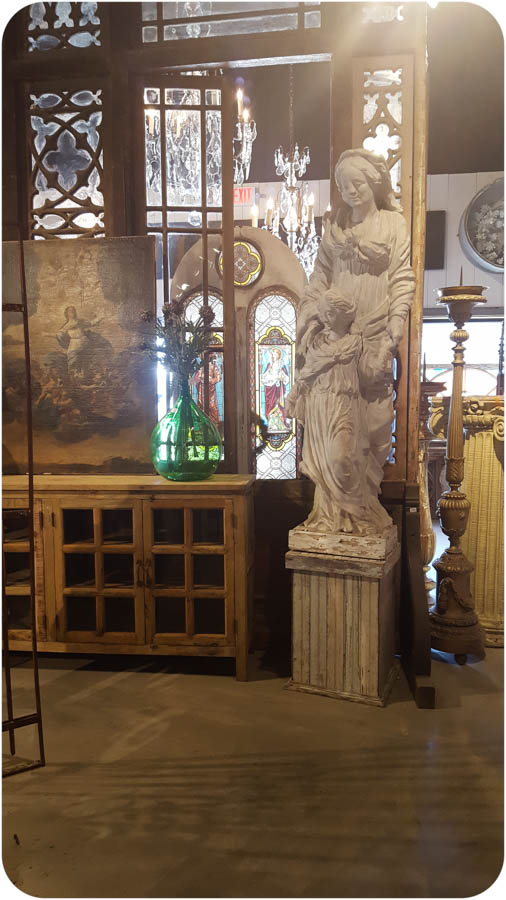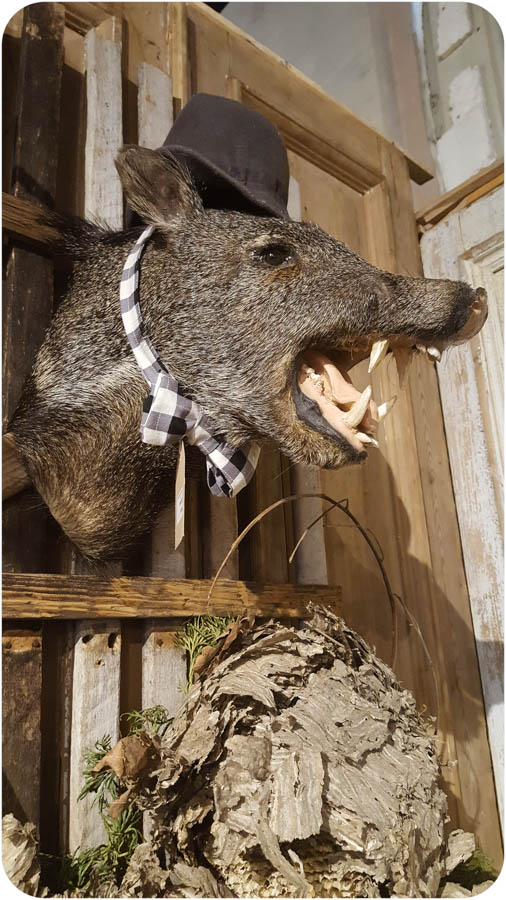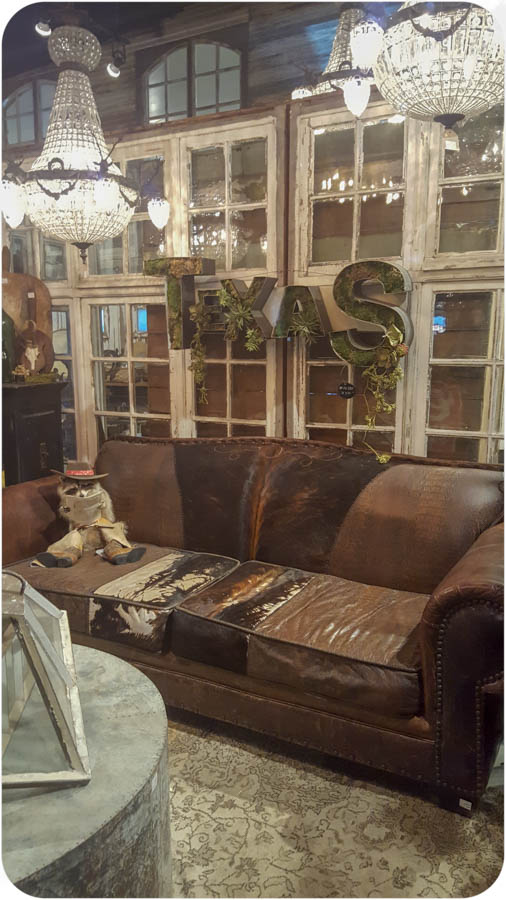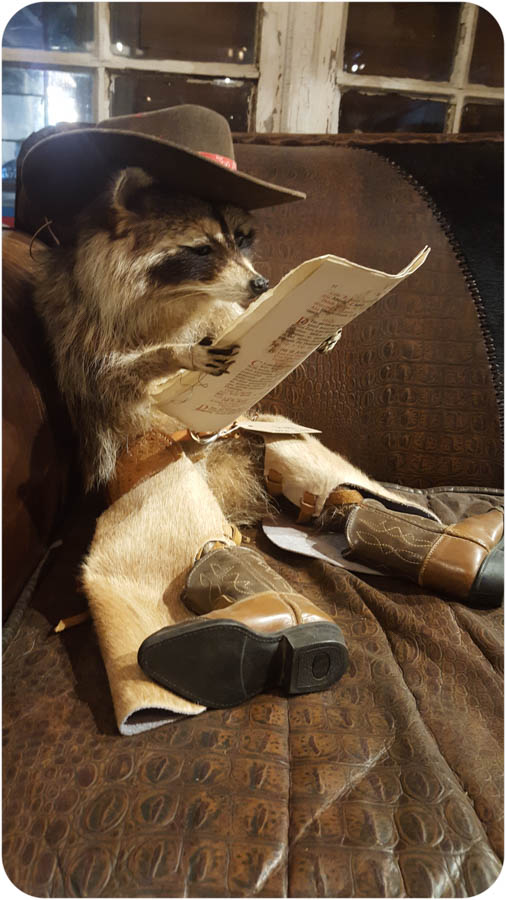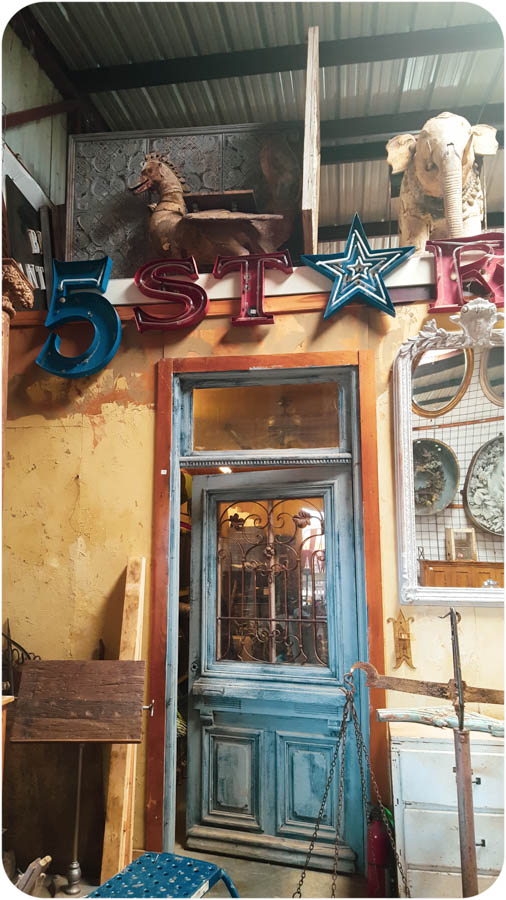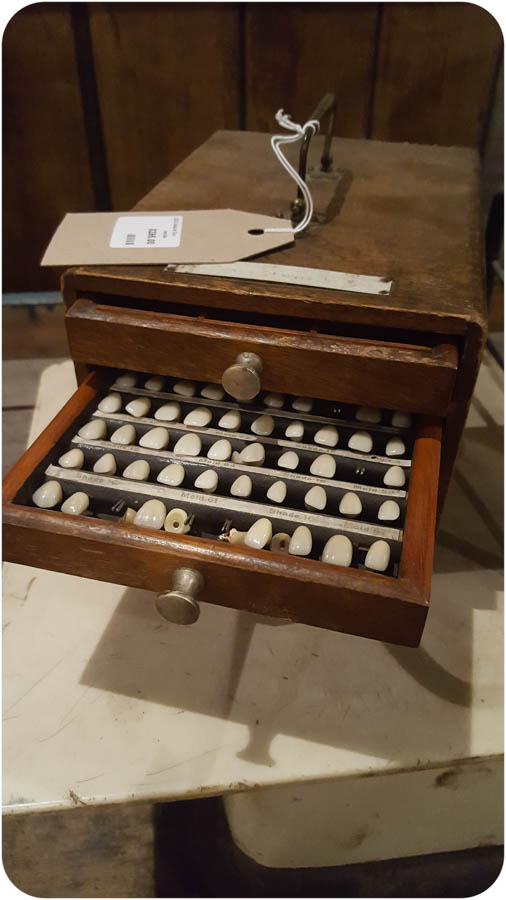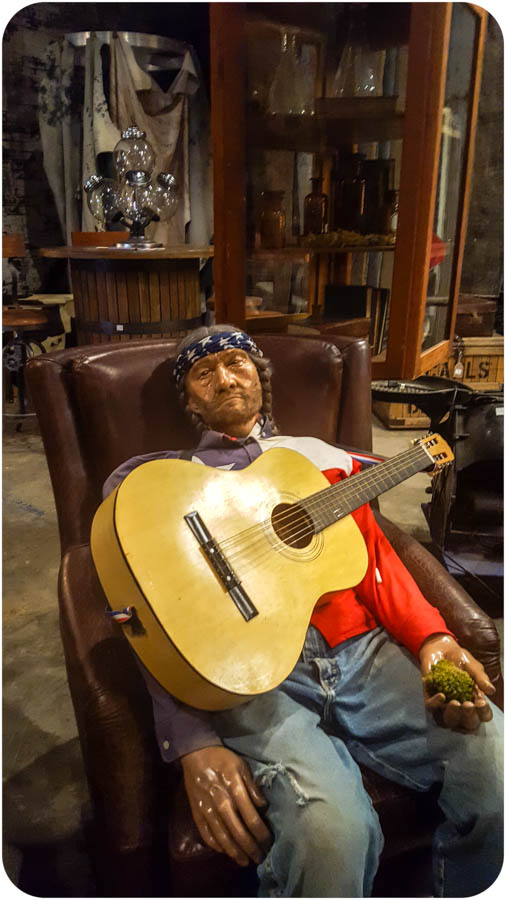 The "moss" in his hand is the perfect touch.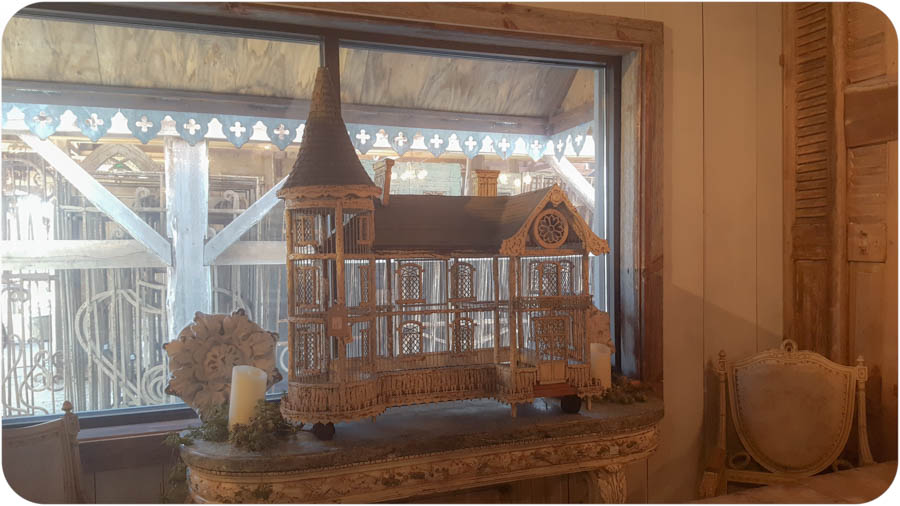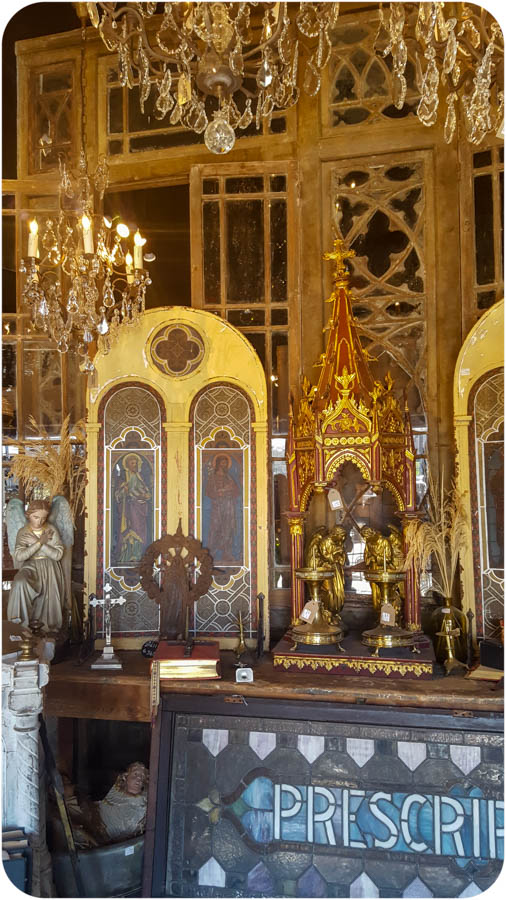 Old World Antieks is about an hour outside of Austin in La Grange and it is worth the drive, with two showrooms, two warehouses, and an open-air barn stuffed full of amazing inventory: ornate carved doors and windows from around the world, stunning light fixtures, and basically everything else it would take to build an elaborate gothic temple. I had neither the funds nor the hauling capacity to bring home the vast majority of the things I oohed and aahed over (it tends toward the large and upscale, Willie Nelson mannequin and raccoon wearing chaps aside) but I was glad I'd made the last-second decision to pull over and check it out, and now that I know they have a website and they ship, I can look forward to never having money again.