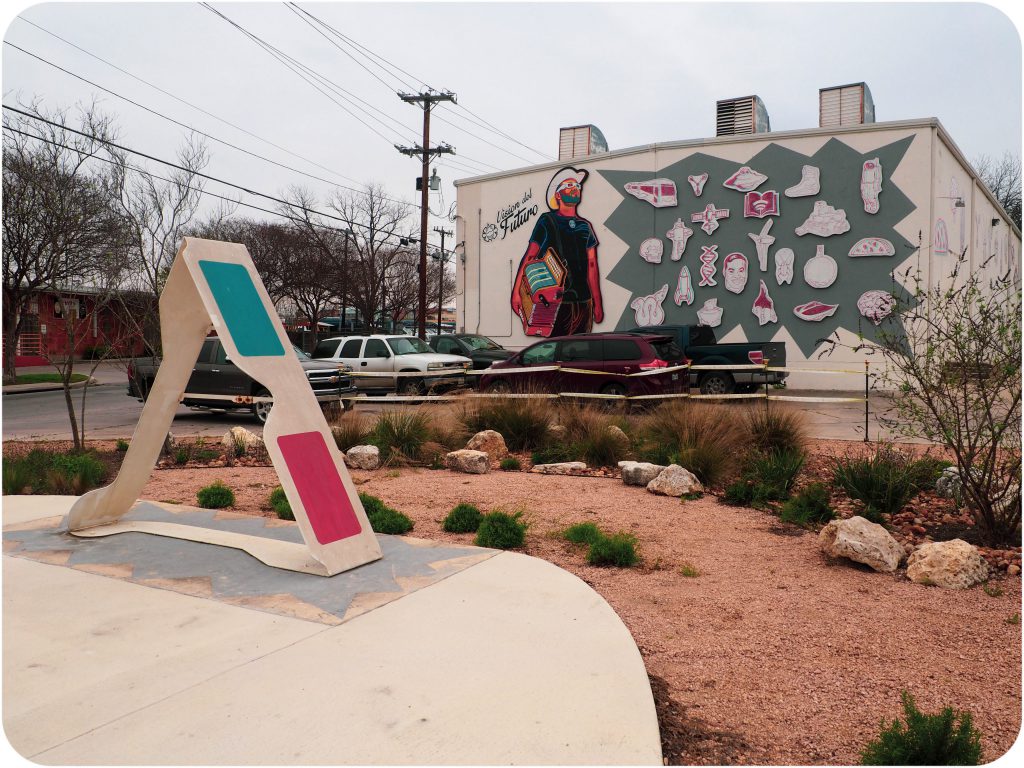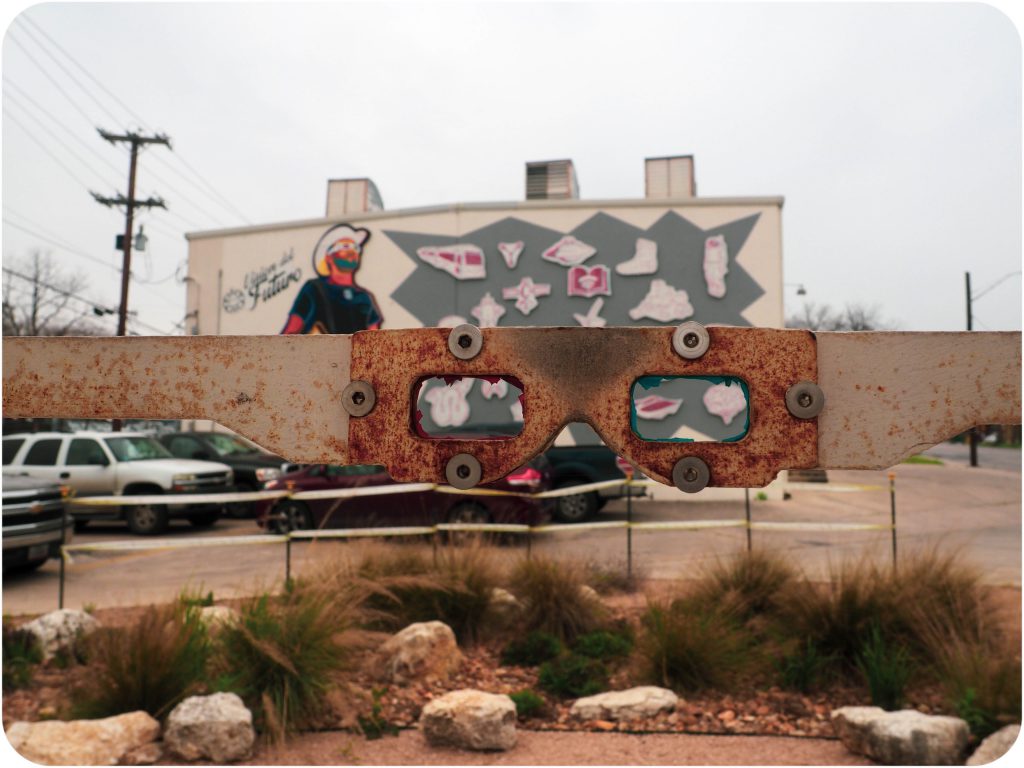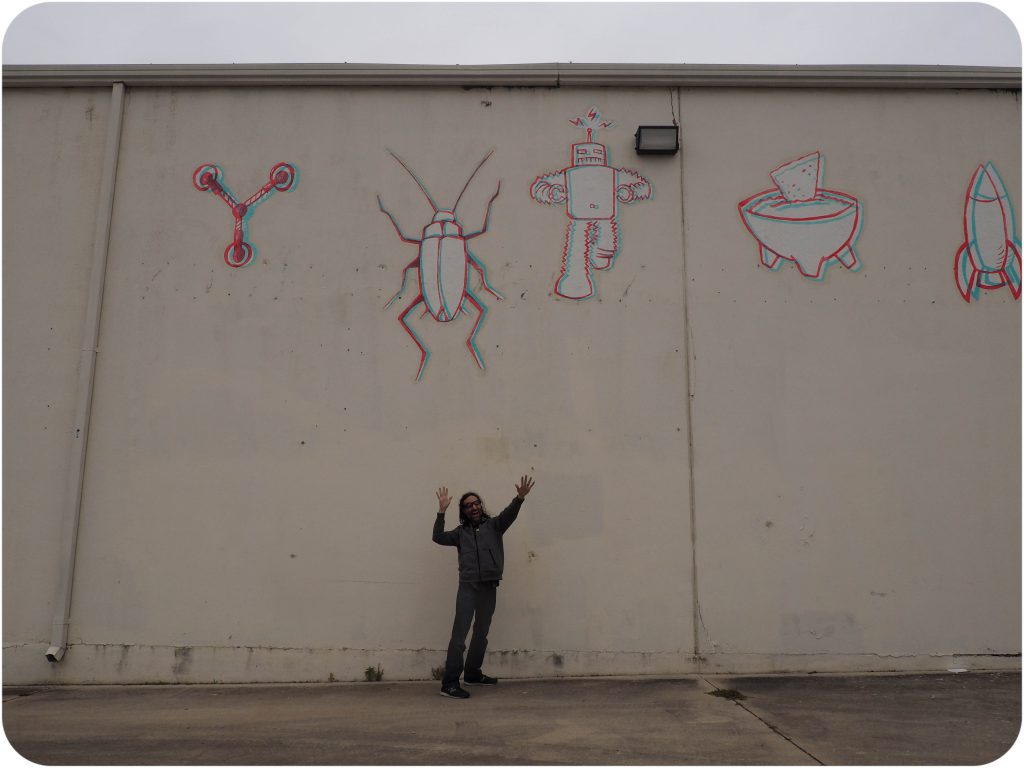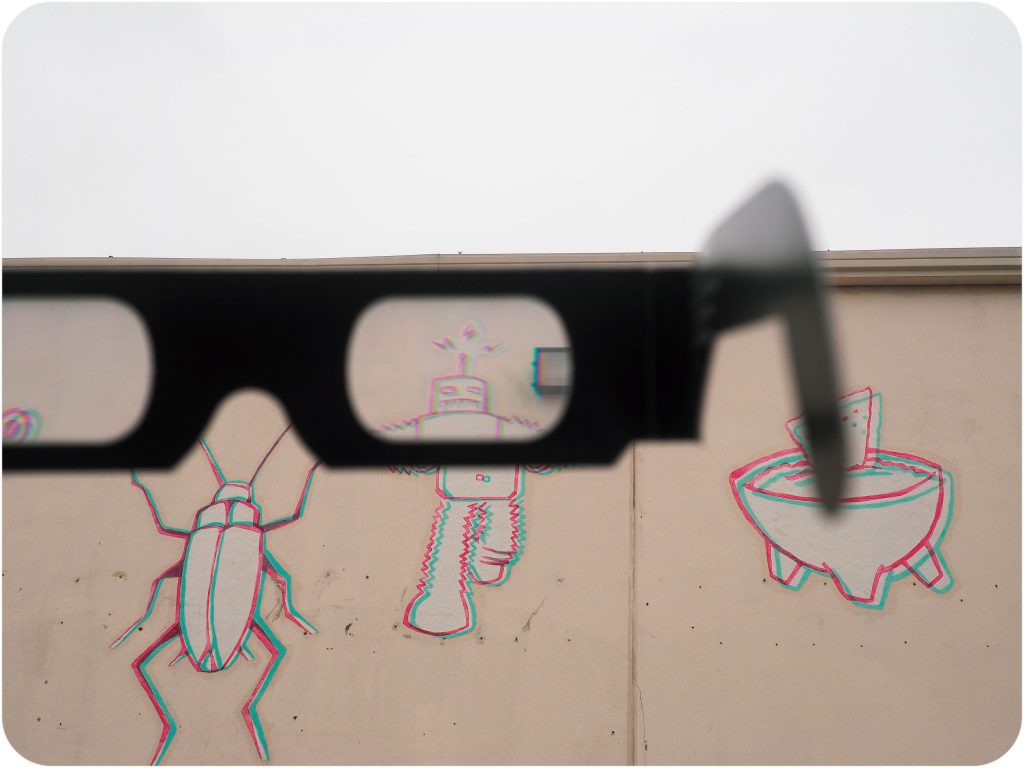 This fucking 3d mural, you guys. I drove to San Antonio to see it, among other things, including a shop where you could buy tacos AND donuts from the drive-through, because of course that's a place I would go. The 3d mural, Vision del Futuro, has its own permanent 3d glasses to view it, so naturally a helpful soul broke out both lenses. I suspected that might be the case beforehand, so I packed an old pair of 3D glasses from Halloween Horror Nights…and those only sort of worked. It was at this point that I realized I didn't have my phone after frantically checking all of my pockets and every compartment of my purse. I then spotted it on the ground behind my rental car and dashed over: the screen was shattered and it seemed like it might have been run over by a car. Sigh. I suppose if it was going to happen, it's better that it happened while Jason was there with his phone because otherwise I would have been alone and lost in an unfamiliar city. As it was, that was the end of the day I had planned and instead it became a tour of the endless strip mall that is San Antonio, first visiting my cell carrier's store and not finding the phone I had intended to buy, and then visiting an electronics store only to find that they only sell the phone I wanted for other carriers because while you may be familiar with Murphy's Law, Melissa's Addendum states that not only will everything go wrong, but it needs to be the biggest, most expensive pain in the ass possible. I really did not want to buy a $600+ new phone that's a runner up to the one I actually wanted, so I needed to find some other option. Eventually I found myself at San Antonio's UBreakIFix, and while they didn't have the screen for my (admittedly a couple generations old) phone, they called every other UBreakIFix in the greater San Antonio/Austin area and found ONE shop in the Austin area that had one. I begged them to hold it and told them I'd be there when the doors opened the next morning. It only took the better portion of the day and that's why there's practically no San Antonio to show for my efforts.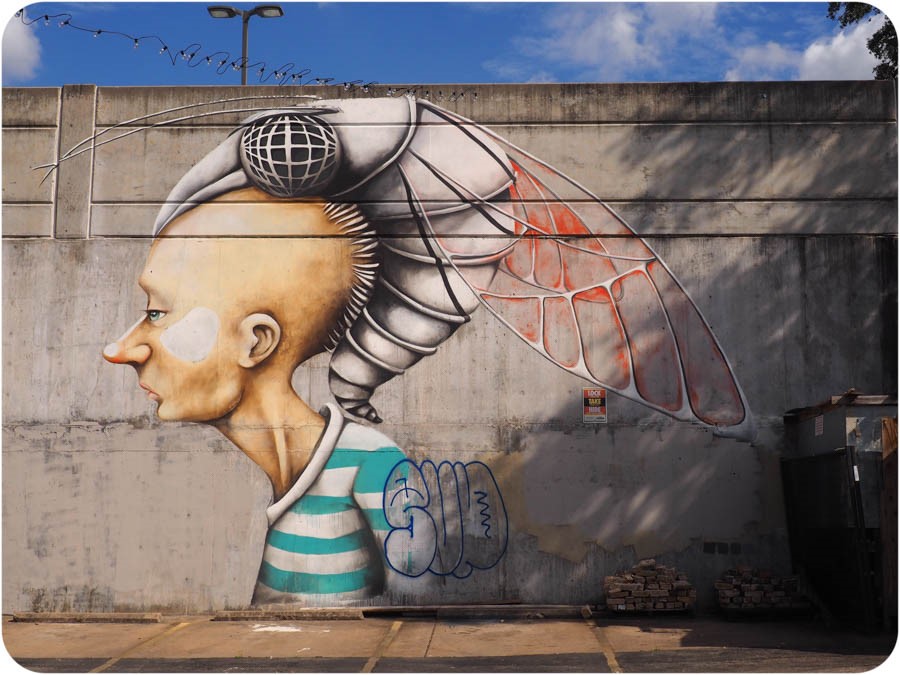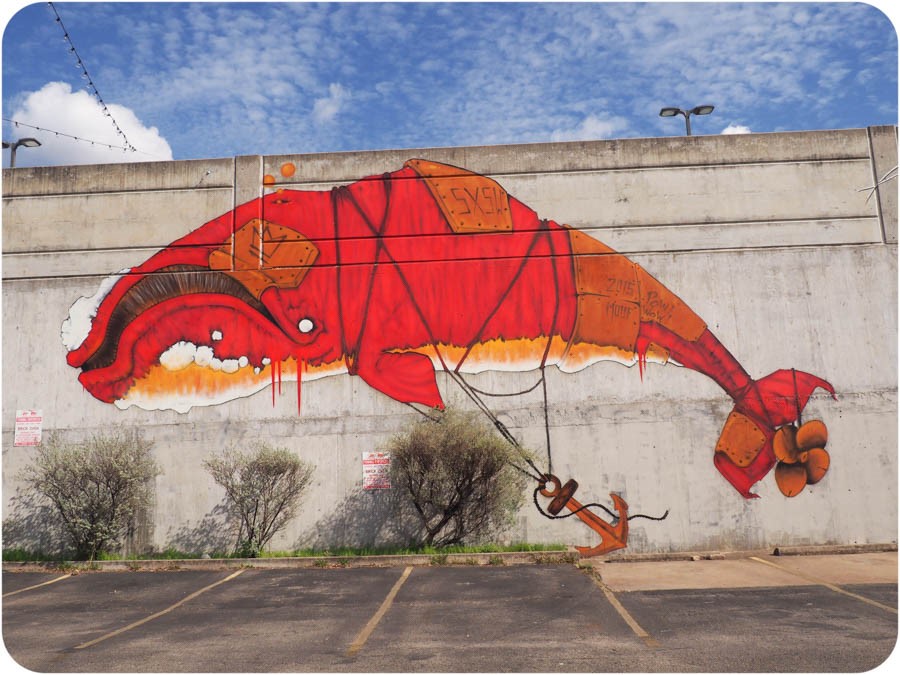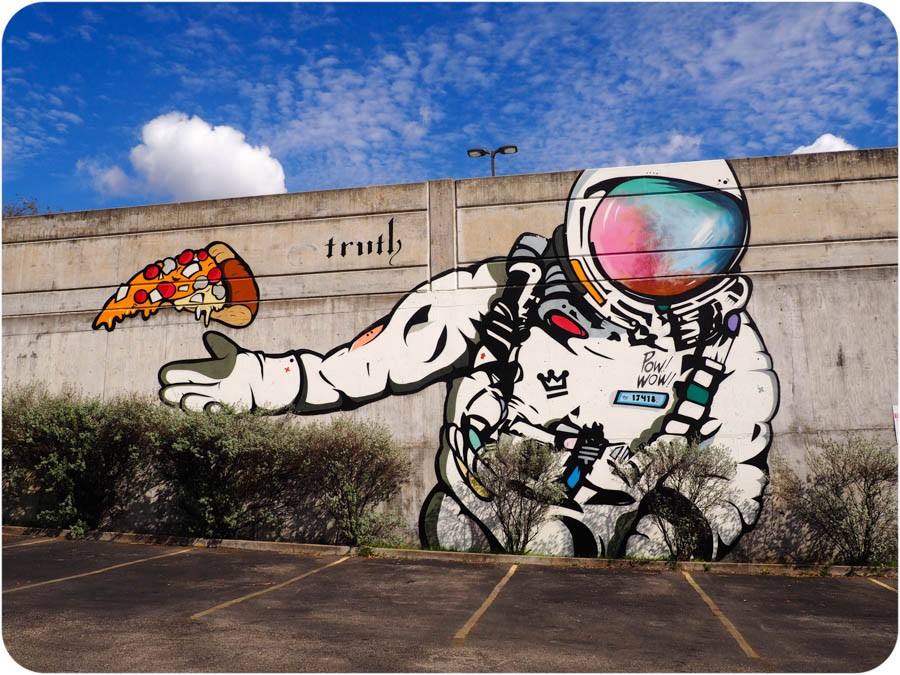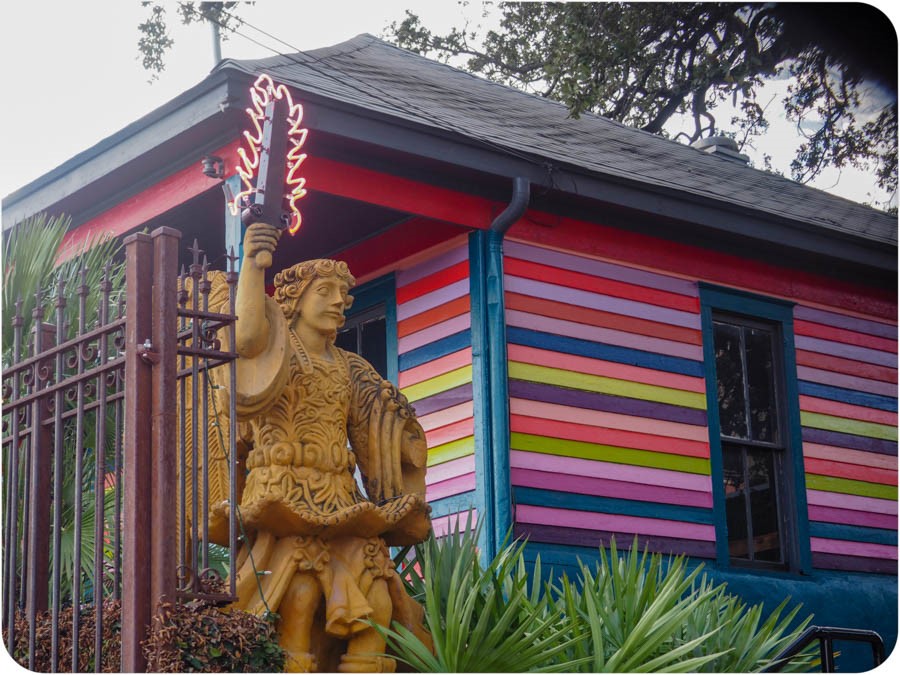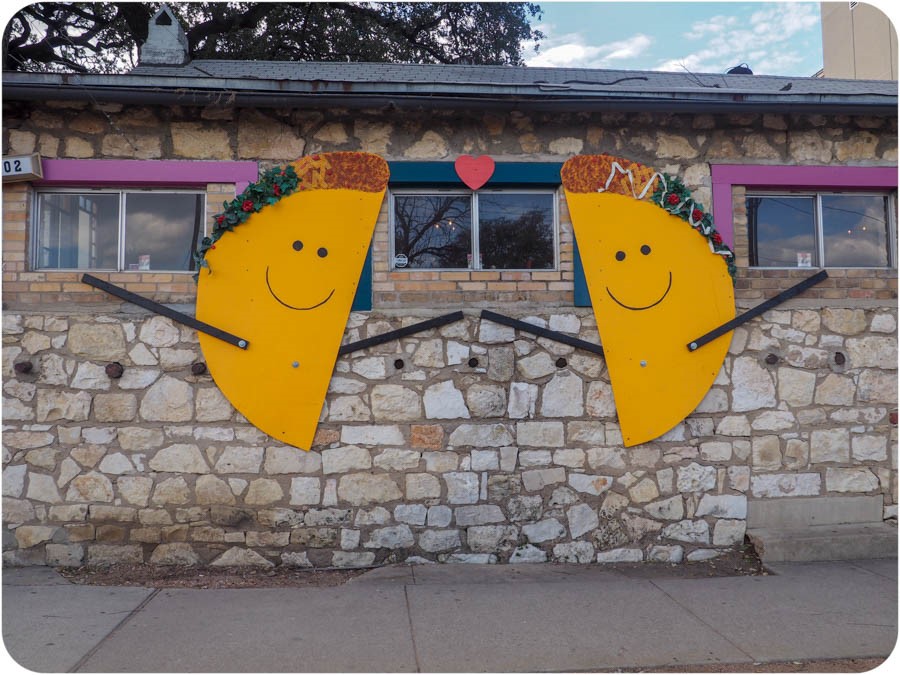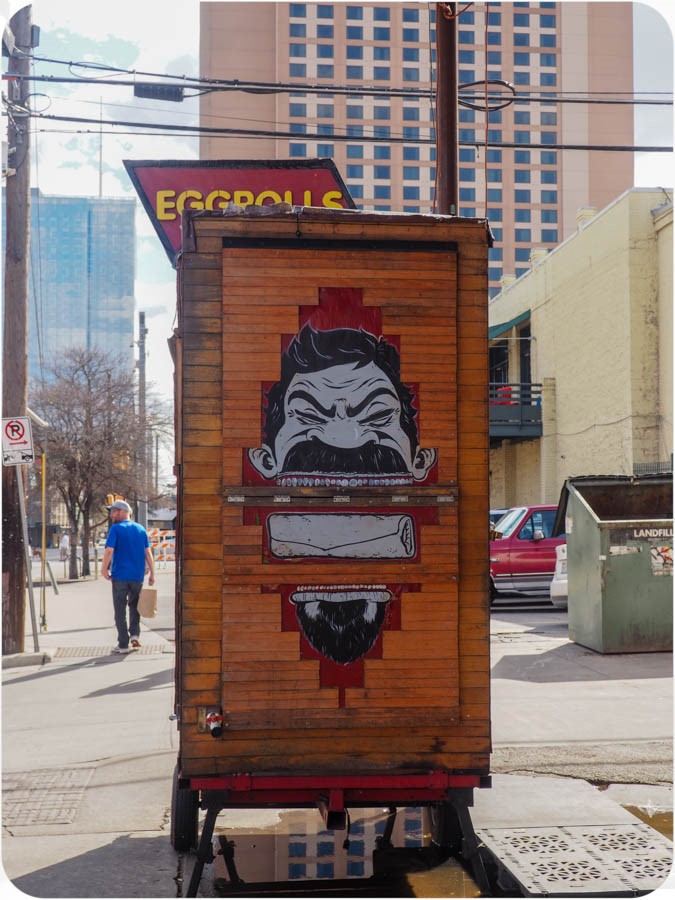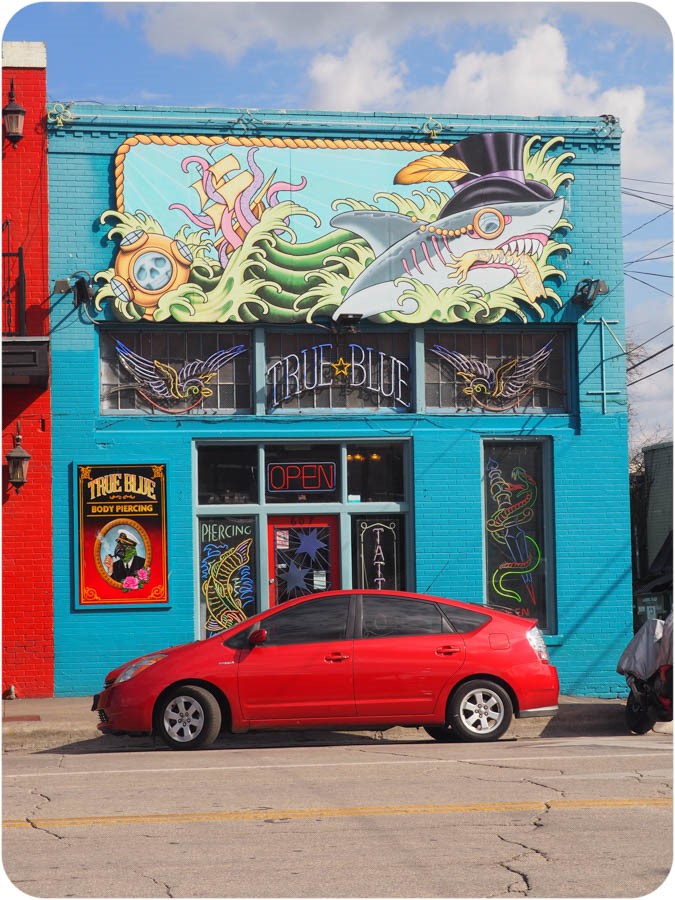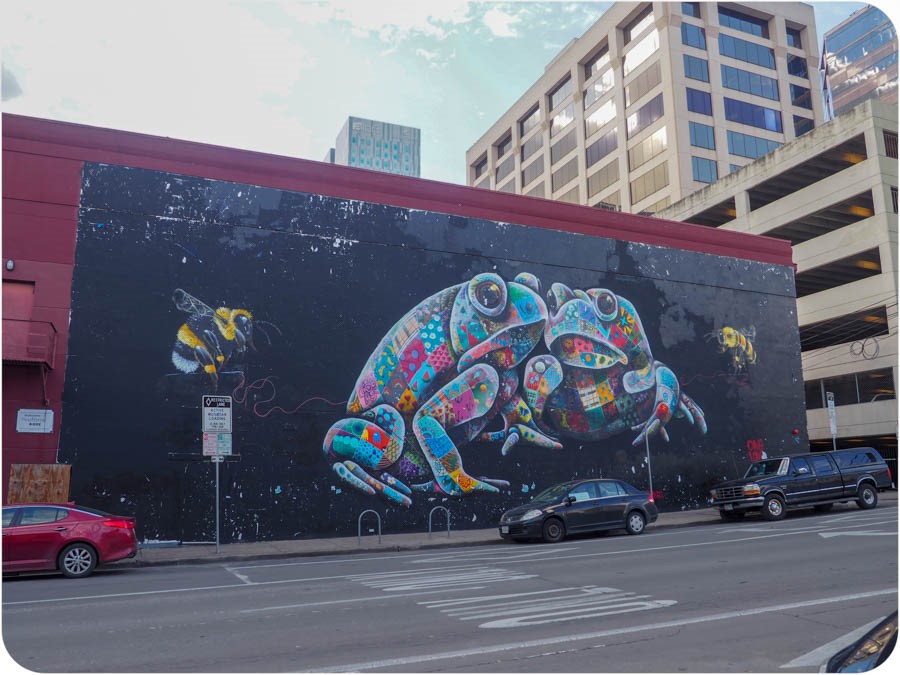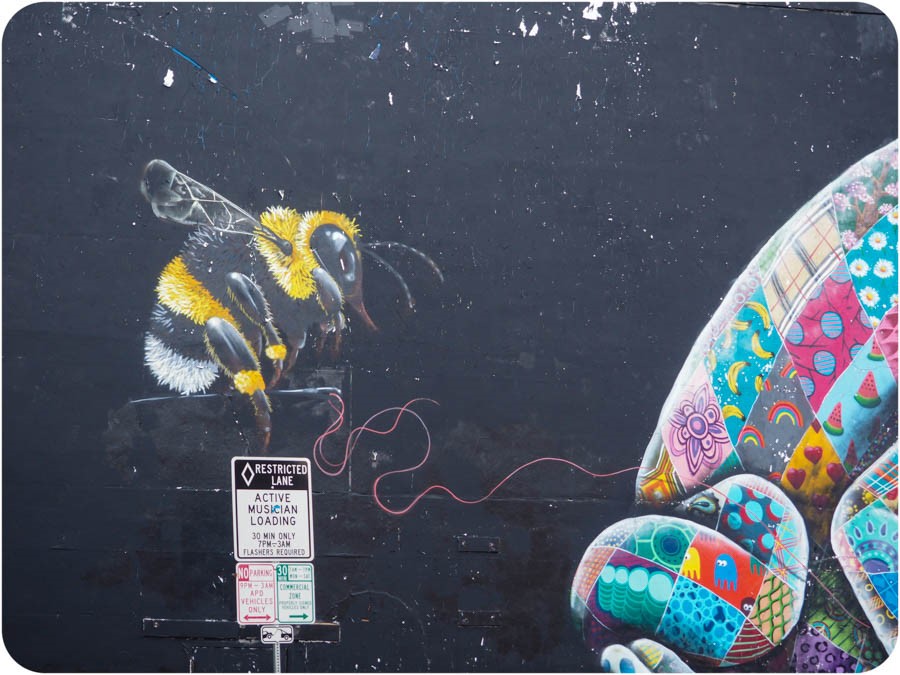 This piece was made to draw attention to the critically endangered Houston toad, of which there is estimated only 3,000-4,000 remain in the total population worldwide.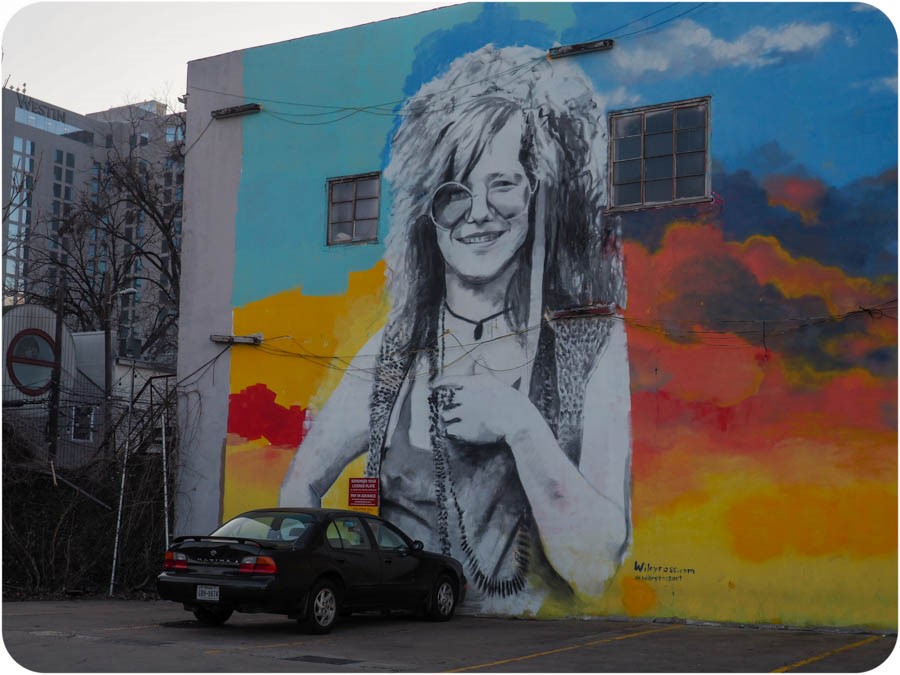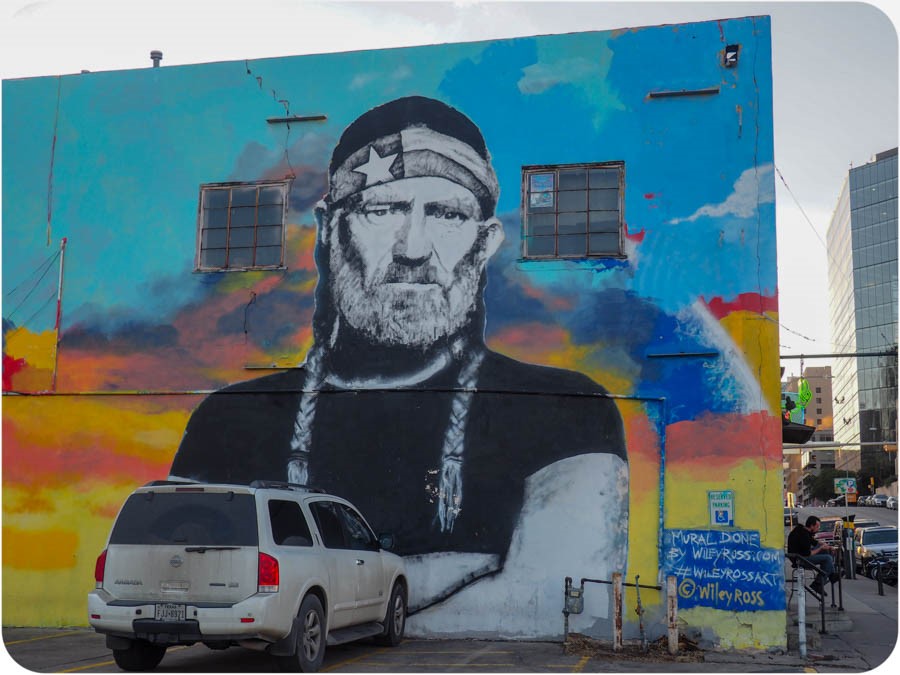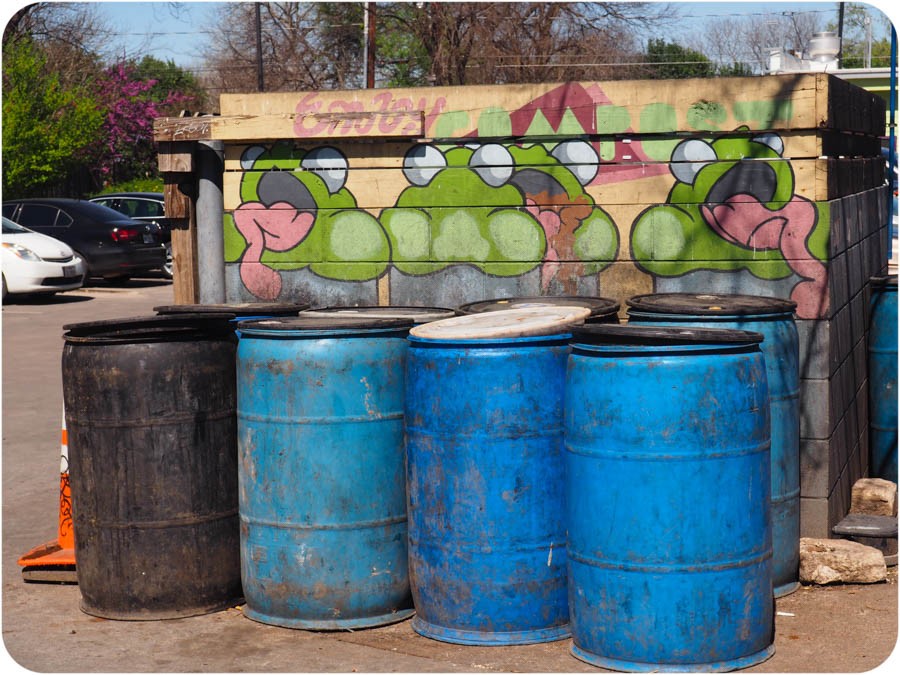 This was near the churro food truck that I tried to visit three times that was always closed. I think it would take less effort to start my OWN churro food truck than actually catch this place open.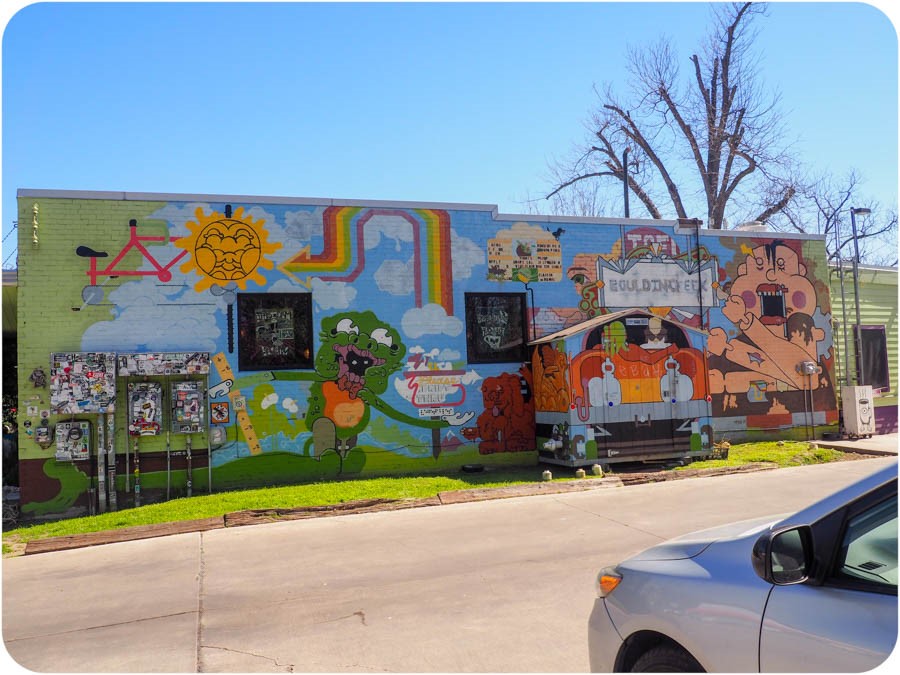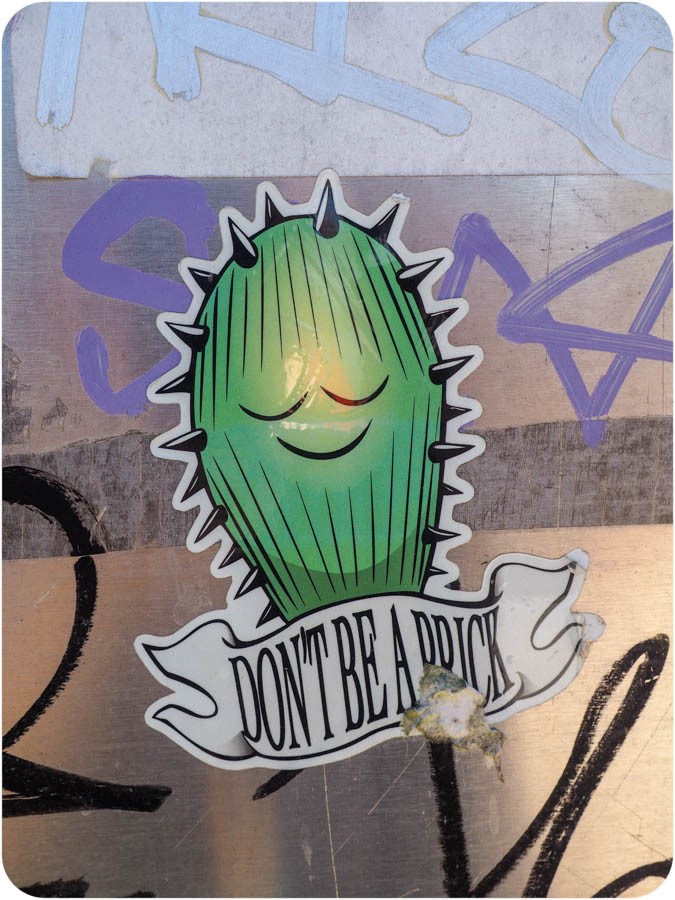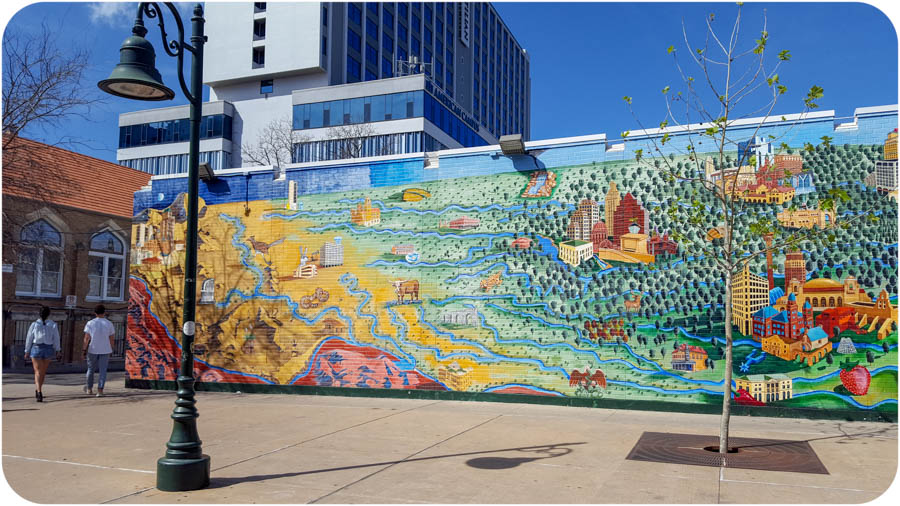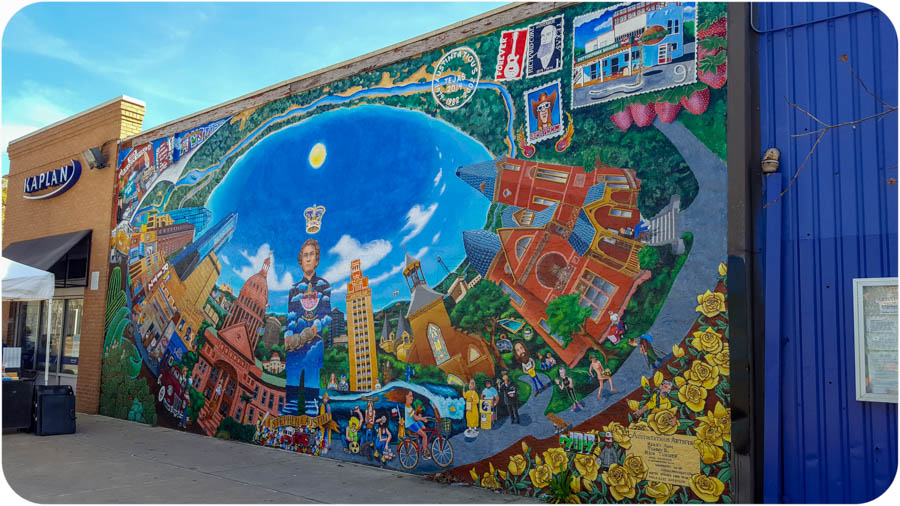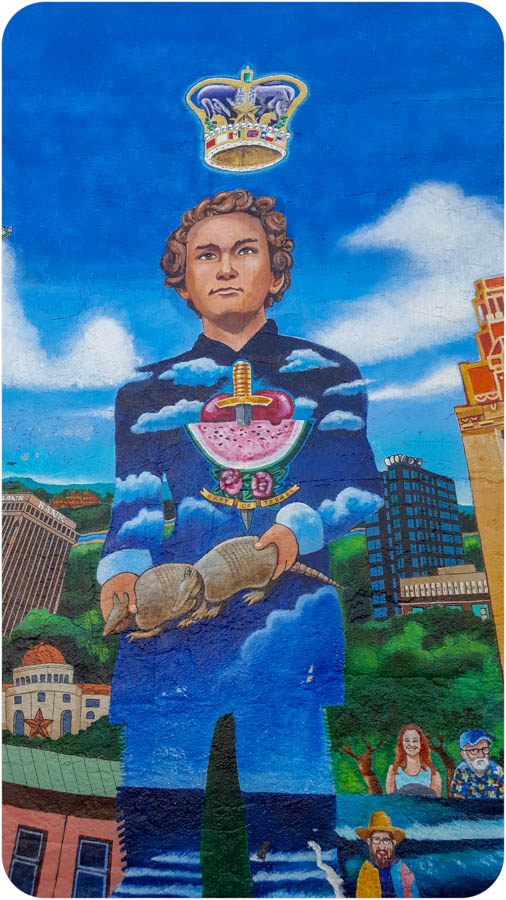 I don't know what kind of armadillo centipede you're trying to create here, sky prince, but I'm not here for it and I don't think the people of Texas will stand for it.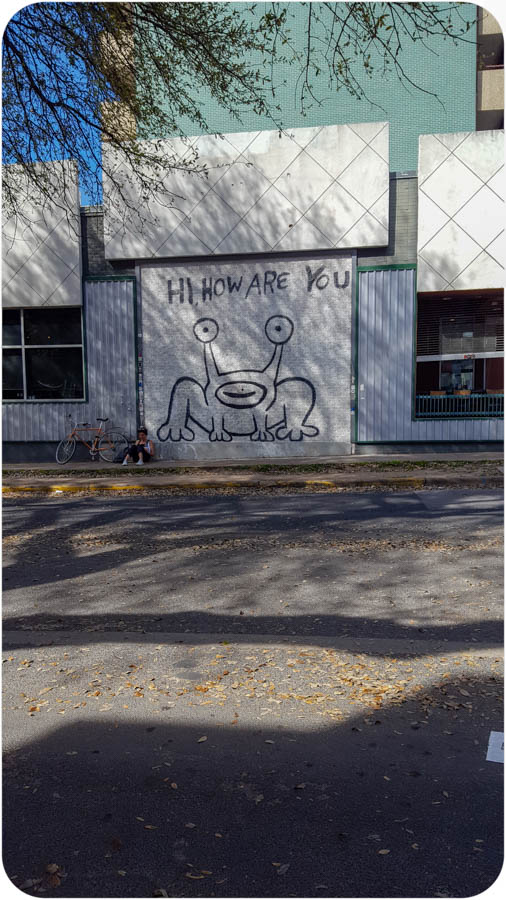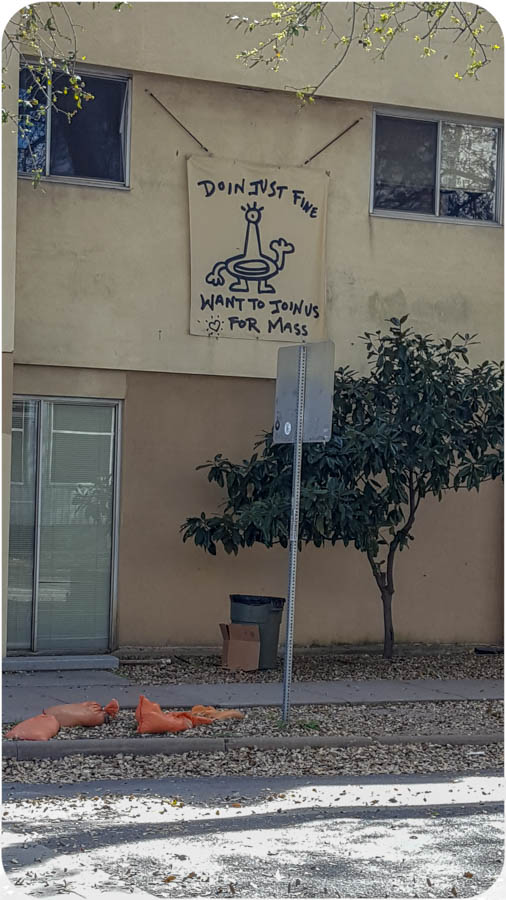 No.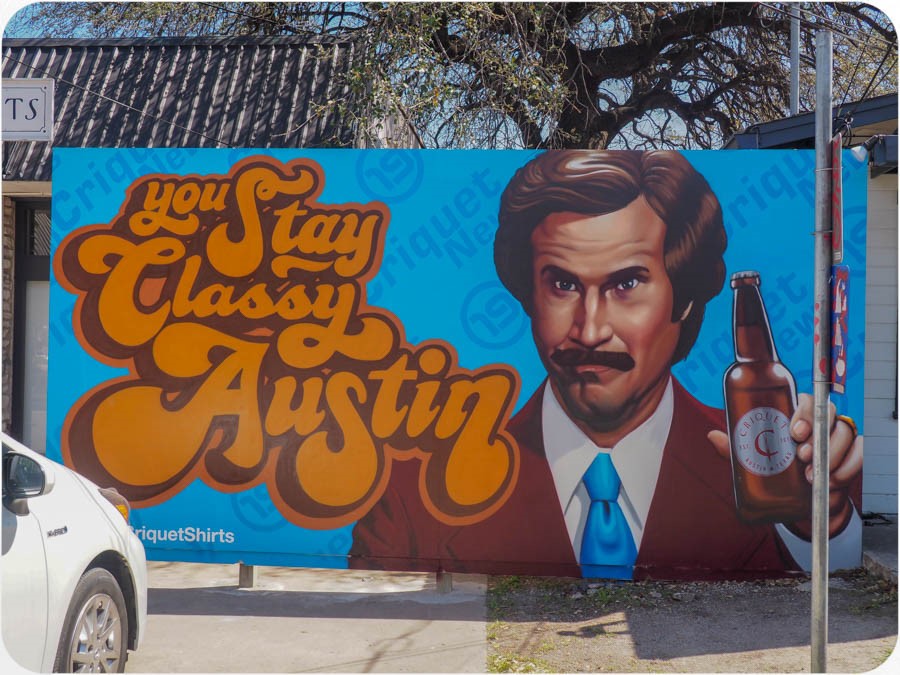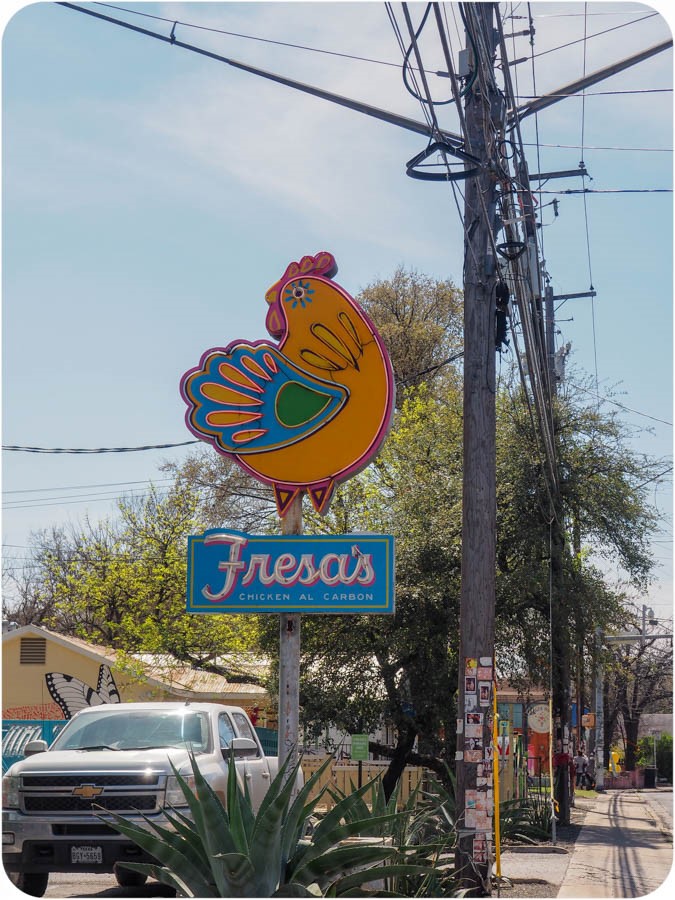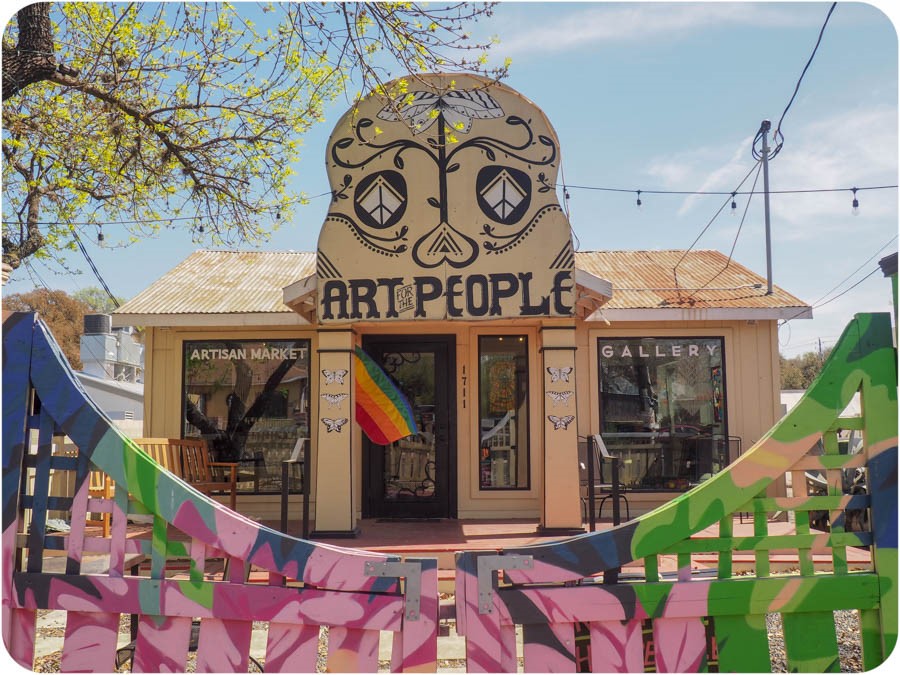 Art for the People is a cool gallery with a surprising amount of art packed inside at all price points.