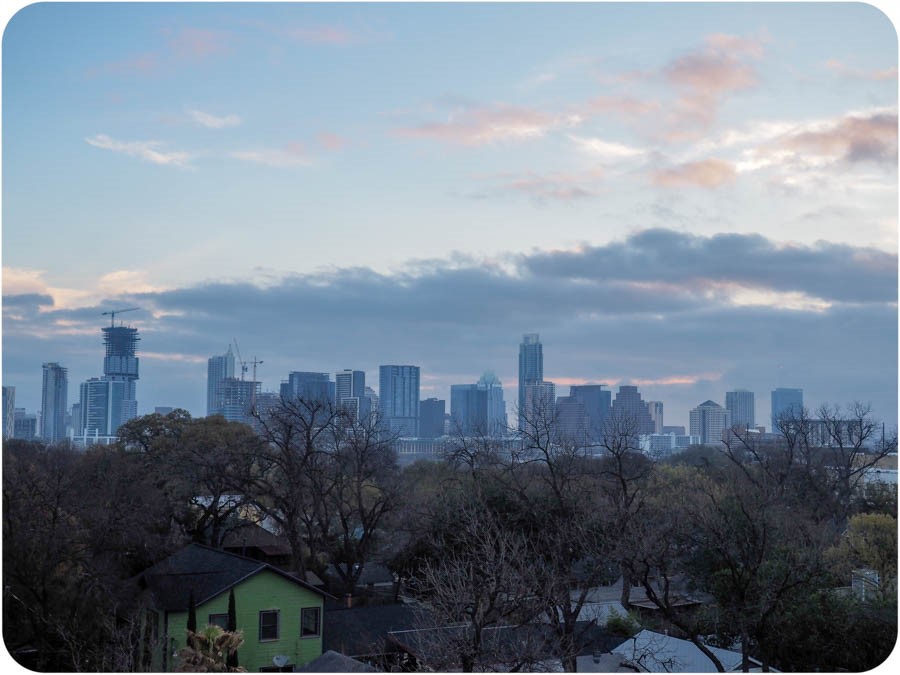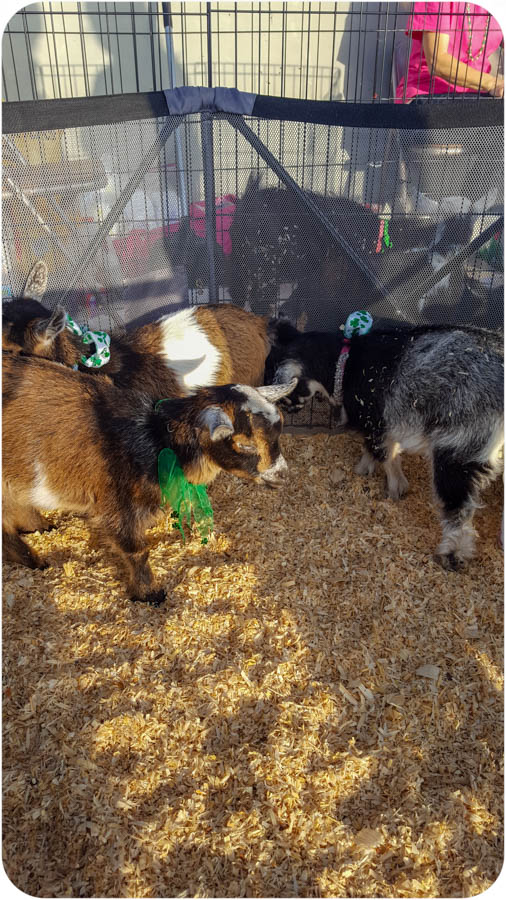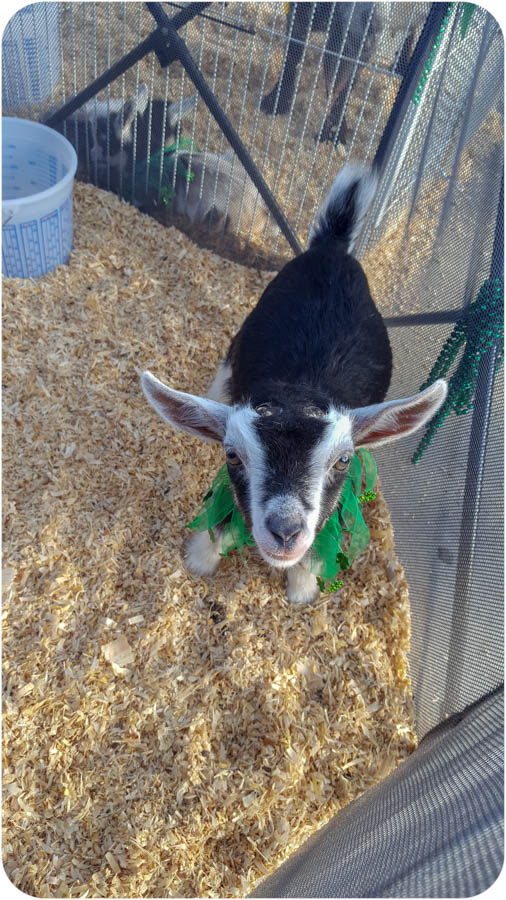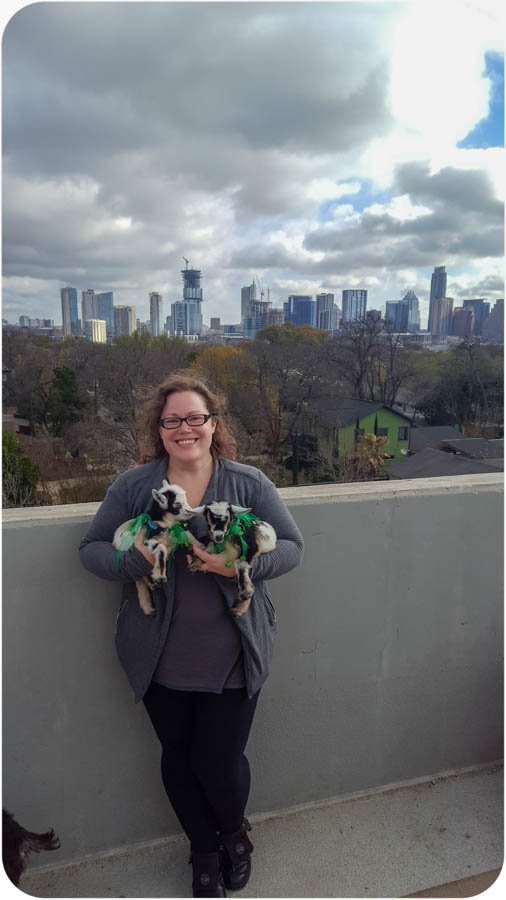 Practically as soon as I booked my flight to Austin I started looking for a place to do goat yoga, because I had stereotyped Austin in my head as the sort of place one would be most likely to find instructors dedicated to the art of practicing yoga accompanied by baby goats, and thankfully I was correct. Never mind that I hadn't really done yoga for a while and needed to buy a mat to bring to class–I wasn't going to let any minor considerations keep me from enjoying baby goats to their fullest extent. I could tell I was truly serious about baby goat time when I gave myself over an hour to drive to the rooftop where it was taking place "in case there's traffic" at 6 am on a Saturday. 
There was no traffic.
However, there were several adorable baby goats awake and ready to play. GOGA sources all their goats from 2CrazyGoatLadies, and I absolutely do not recommend visiting that website if you think you might have even the slightest inclination to impulse purchase a goat because I almost immediately decided that I wanted three and, my friends, these goats are so inexpensive that I could have feasibly made that happen. But as much as I think I want tiny goats bounding around my backyard (and oh, I do, more than oxygen), I know that the reality of tiny goats in my backyard is not a good match if I want to travel ever again…unless, of course, I rent out my place while I'm gone to people who want to do yoga in my backyard with my goats. Hmm. 
The yoga class itself was a pretty rushed-feeling vinyasa class with ratio of people to goats being too high and the ratio of people to fenced-in square footage was likewise. It is the cutest to be doing a lunge and come face to face with a tiny curious critter. Other people had goats climbing on their legs and backs and in general, their presence was a delight. But the hustle factor was real. Often I had just barely found a position and it was time to be in another one. Inhale, exhale, inhale, exhale–breathing at that pace felt like hyperventilation. When asked for my feedback, I mentioned the class' snappy pace and was informed that it was deliberate so "people feel like they're getting a good workout." Listen: I am not here for a good workout. I have a gym membership and can work up a sweat at practically any time of my choosing. I have literally any other time to focus on my core. I could be doing sit-ups right now. I woke up at the crack of dawn and showed up an hour early with my shirt on inside out because I wanted a fun and chill stretch and play session with goats, dadgumit!
At the end of the session, everyone had the opportunity to take a photo with the one week old baby goats who were too small to roam in class, and I loved them immediately. Overall, I didn't have as much goat interaction as I would have hoped for in a goat yoga class, but as far as goat attentions go, I got lucky–at least I wasn't the person whose shoe got used as a baby goat's poop savings account.