I have never seen a basketier place than Newport, Ohio. I do not believe a basketier place exists in this entire world. Legend holds* that the basketweavers guild summoned the devil long ago to ensure that when the world goes to hell, it will be in a handbasket and not some other, more useful mode of transportation. If indeed that is the case, Newport is the place from whence those baskets will proceed before beginning their initial descent.
Allow me to make my case. Within a small radius, this portion of Ohio contains:
The world's largest basket that is also a building
The world's largest basket that's an actual large basket
The world's largest apple basket that's an actual large basket but not as large as the world's largest basket and also holds large fake apples 
Approximately one shitload of basket stores
All these landmarks stemmed from one company: Longaberger. Back in the days before the internet when you had to leave your house and put on pants to buy goods, companies found another way to sell: get suckers to host house parties where their product lines would be shown to the unsuspecting guests of the hosts who would then feel a sense of obligation to purchase something, anything before they left. And if they were really pliable, they'd be signed up to host a party themselves the following month so as to loop in a whole new set of unsuspecting social acquaintances. I have some familiarity with this model, as when I was a kid, all kinds of product parties were held in my home while my brother and I were forced upstairs and warned not to make a single goddamn sound while my parents' friends were coerced into purchasing tupperware, pampered chef, mary kay, and more. Longaberger also followed this model, though I don't believe they ever made an appearance at my house**–I can't be certain, because, again, I was upstairs trying to stay silent as the grave while fervently hoping my parents' friends wouldn't eat all the cheese puffs***. 
The World's Largest Basket That Is Also A Building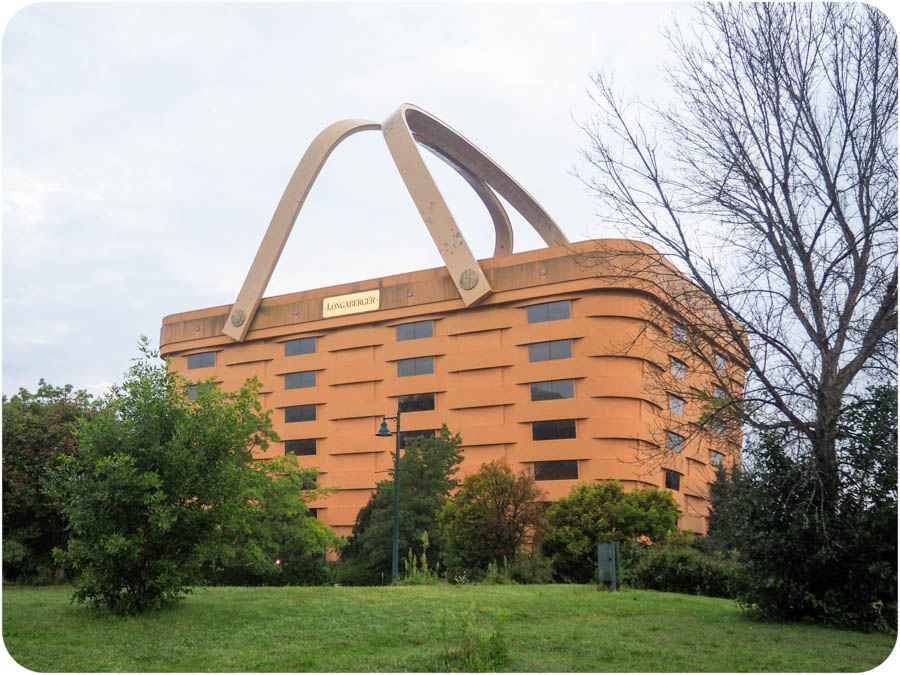 This building was Longaberger's former headquarters: 7 stories, 180,000 square feet, or 160 times larger than its "medium market basket" inspiration. This building was vacated in 2016 and very recently sold, though no plans have been specified as to the new buyer's intentions with the property: to restore it, to raze it, or to stick some giant apples in it as a middle finger to that apple basket down the road, reducing it in stature to the world's second largest apple basket. It would be a shame to raze it as the building is quite impressive/distinctive: instead of being just another building off in the distance somewhere, it's a giant basket looming on the horizon, which is delightful. As no one was around, we engaged in some light front lawn trespassing, which I will justify as being way less egregious than the literal dozens of dog turds someone allowed to let lay from their pack of dogs I have to assume they let loose on the lawn.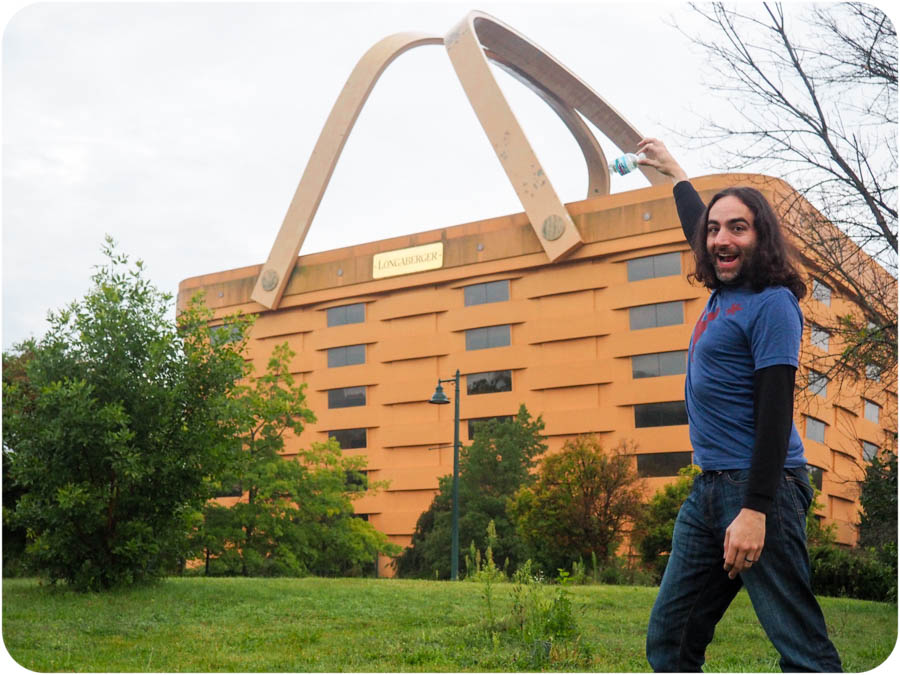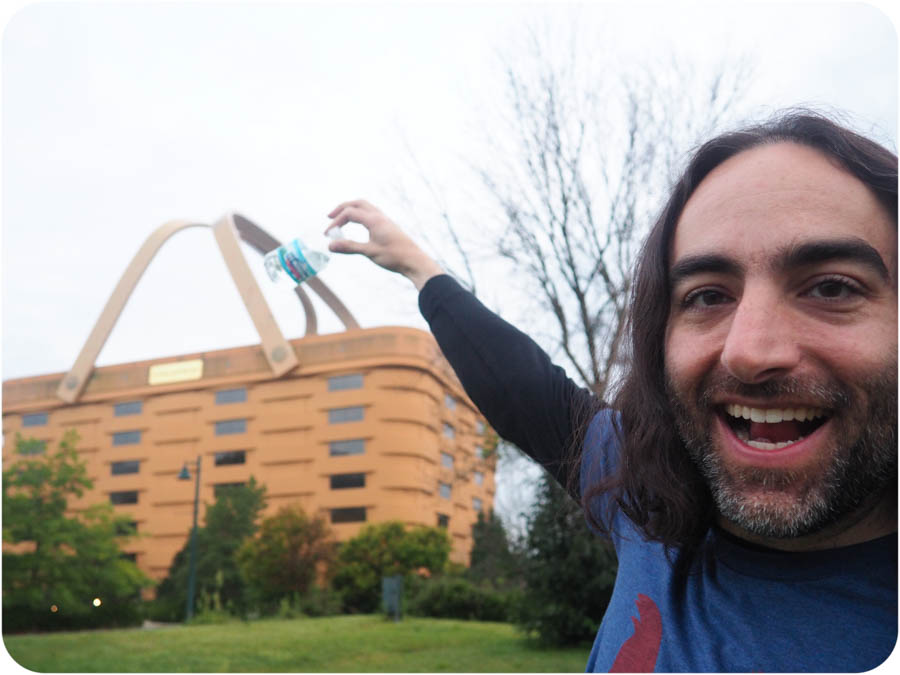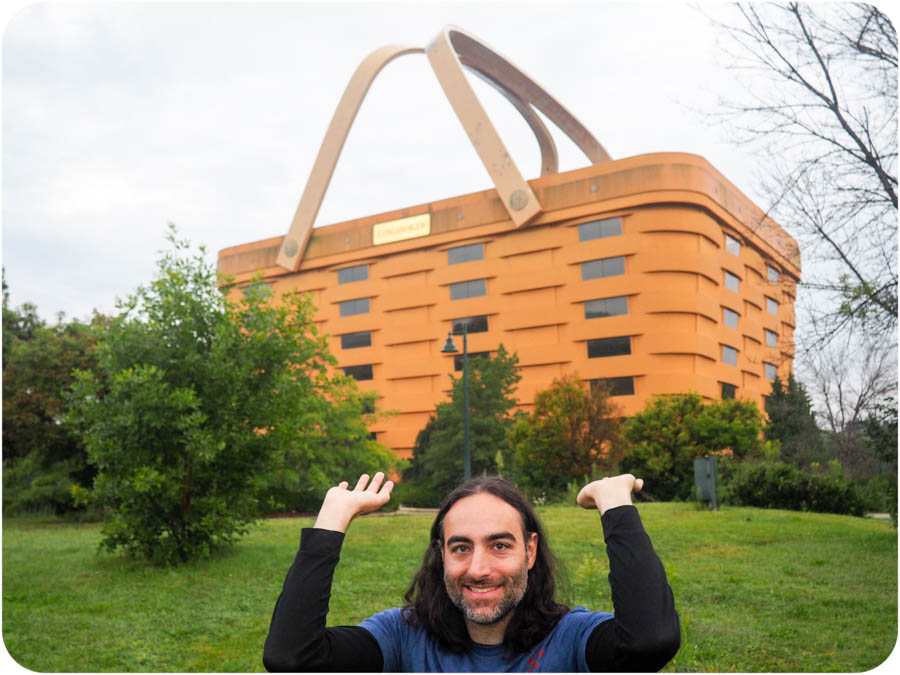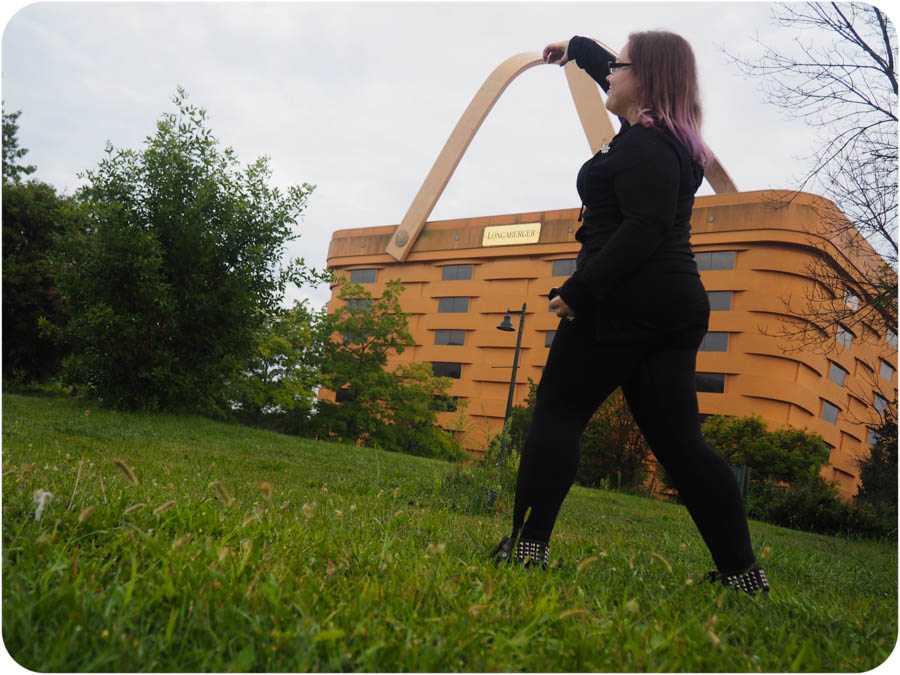 The World's Largest Basket That's An Actual Large Basket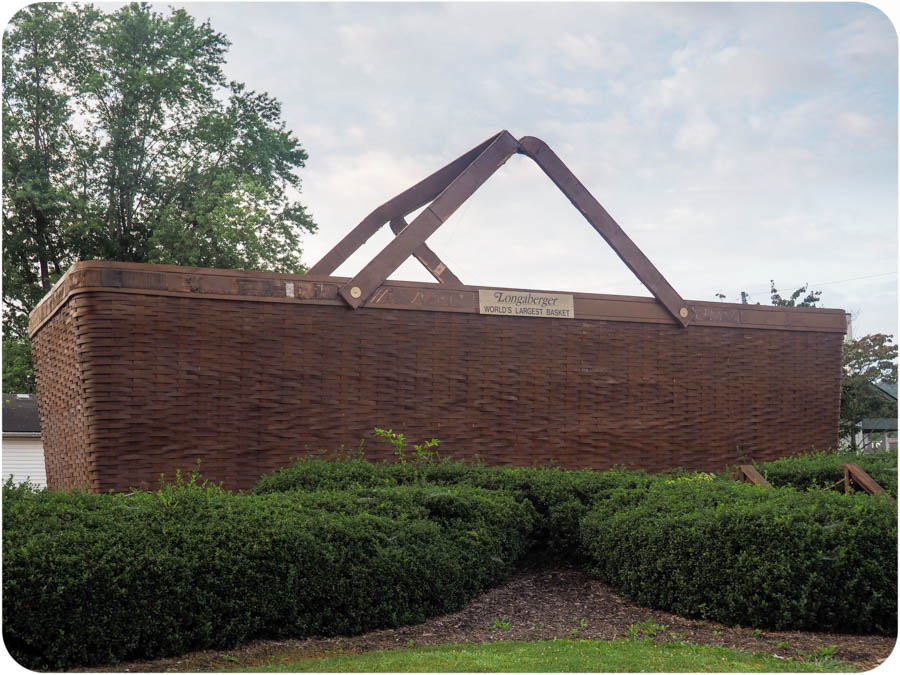 It's hard to sell this basket as the World's Largest Basket as its label proclaims, given that we already know that basket building down the road is significantly larger and vastly more impressive, but just remember that when playing the game of world's largest anything, it's all about semantics. It's why there's an endless debate for what "counts" when determining things like the world's largest building, because it's more polite for architects to argue about that than unzip their pants and whip it on the table. So this is the world's largest basket, in that it's an actual woven basket and not just made to look like a basket. It's also the former former Longaberger headquarters, because I'm assuming each new headquarters is christened by smashing a bottle of champagne on an adjacent giant basket. No word on whether they use it to store the world's largest picnic supplies, but I certainly hope so.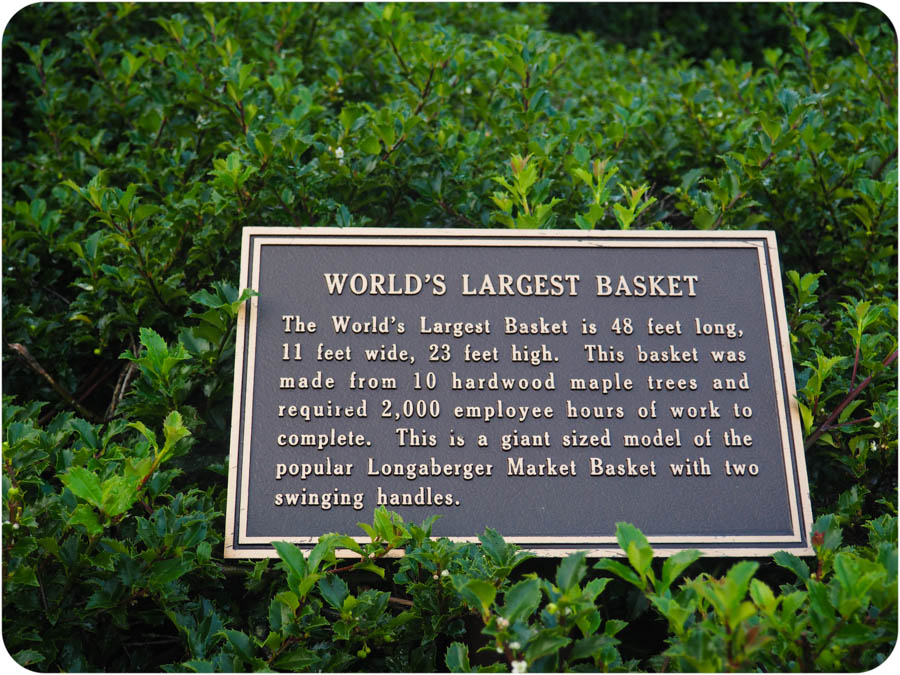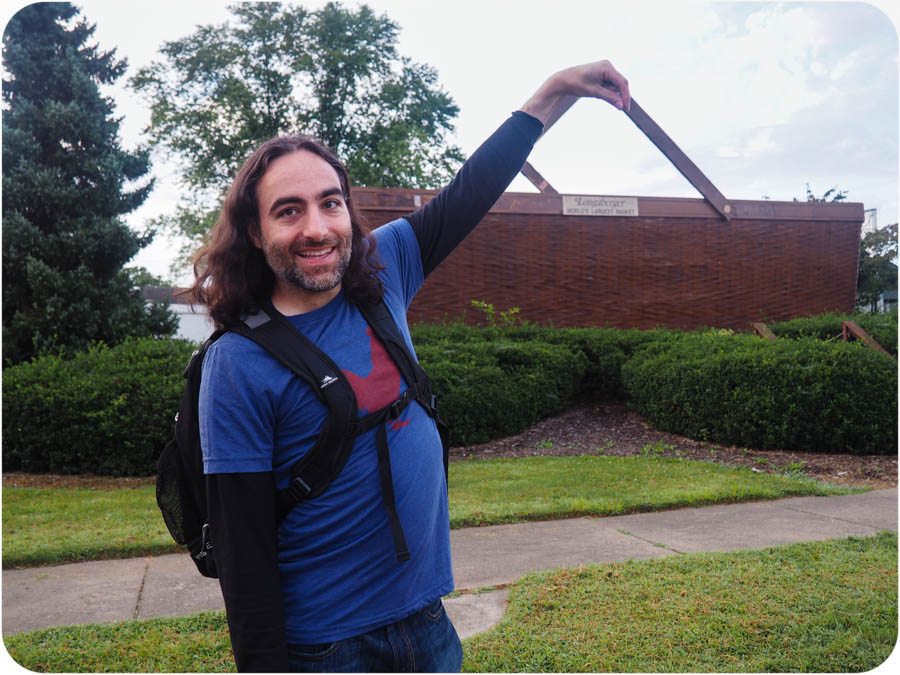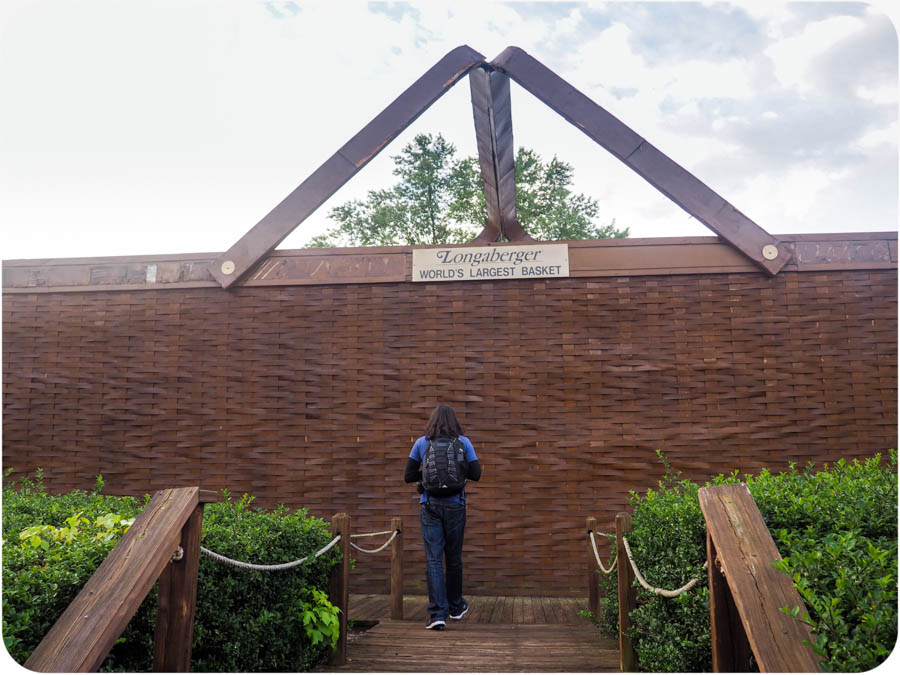 This large basket, however, is not a monolith, for if you open your eyes and look around you,  you'll see:
Approximately One Shitload Of Basket Stores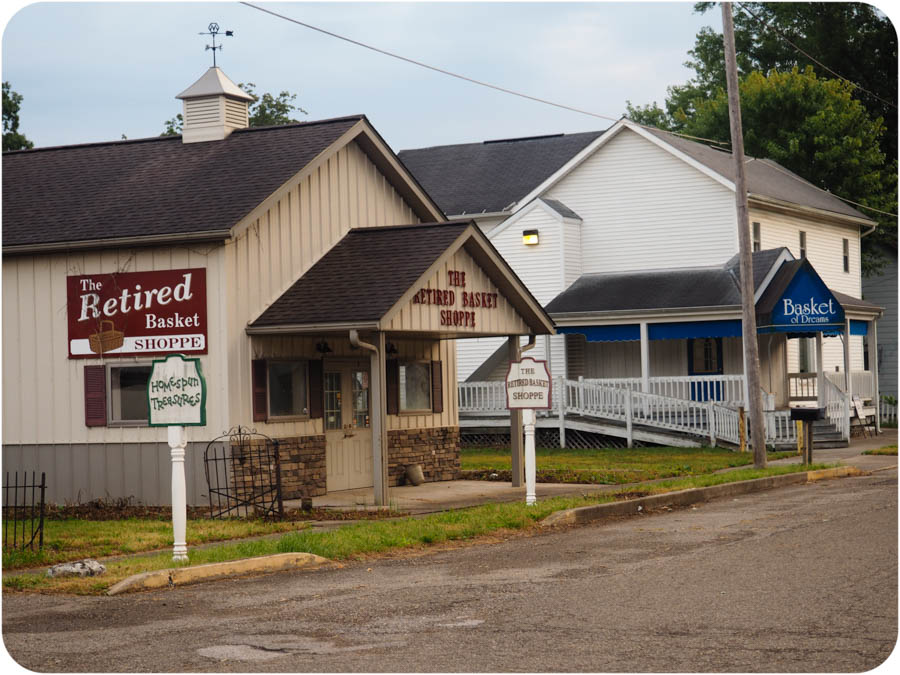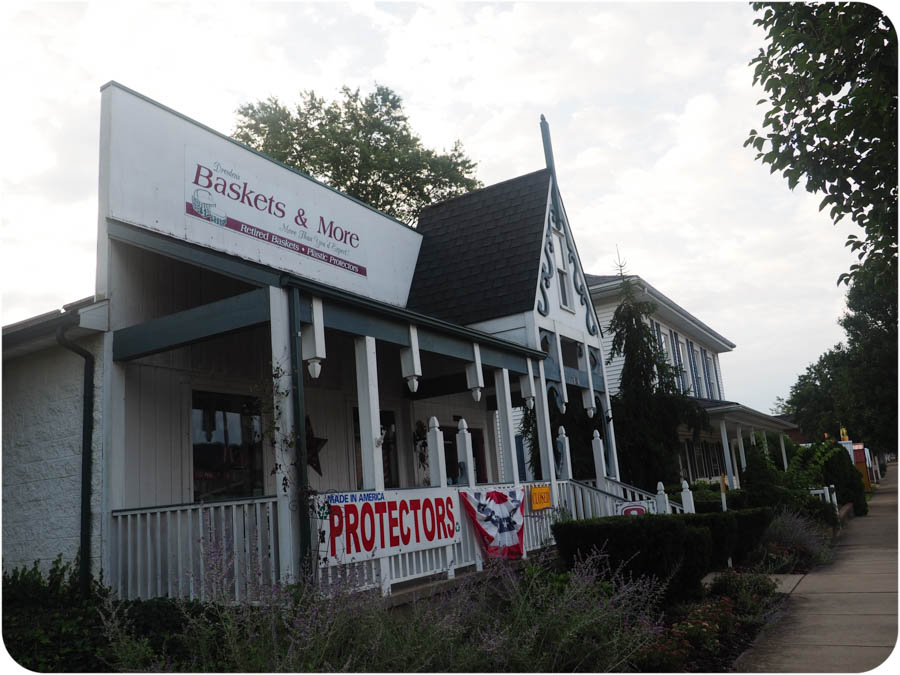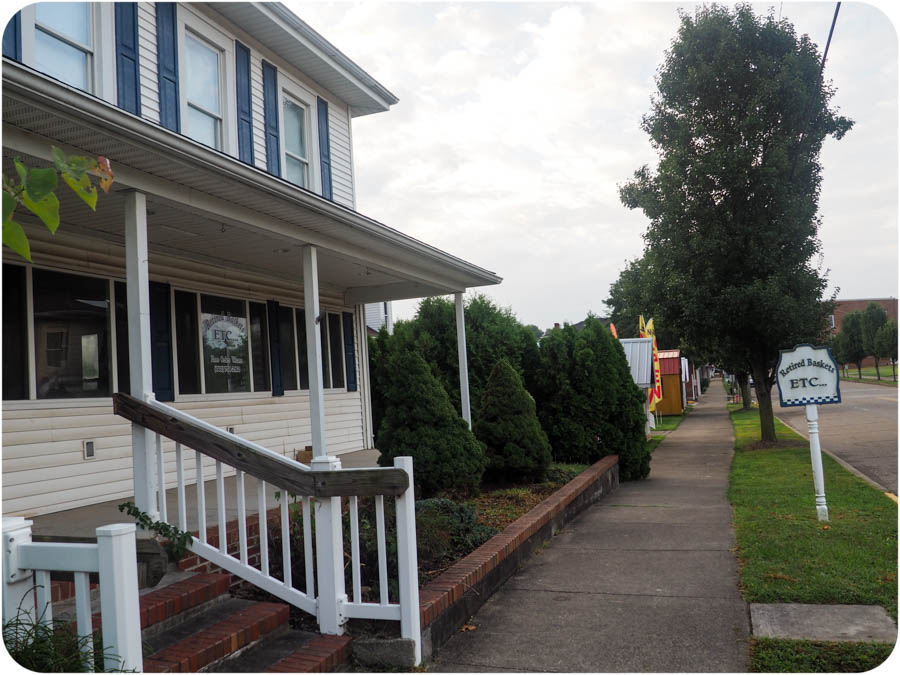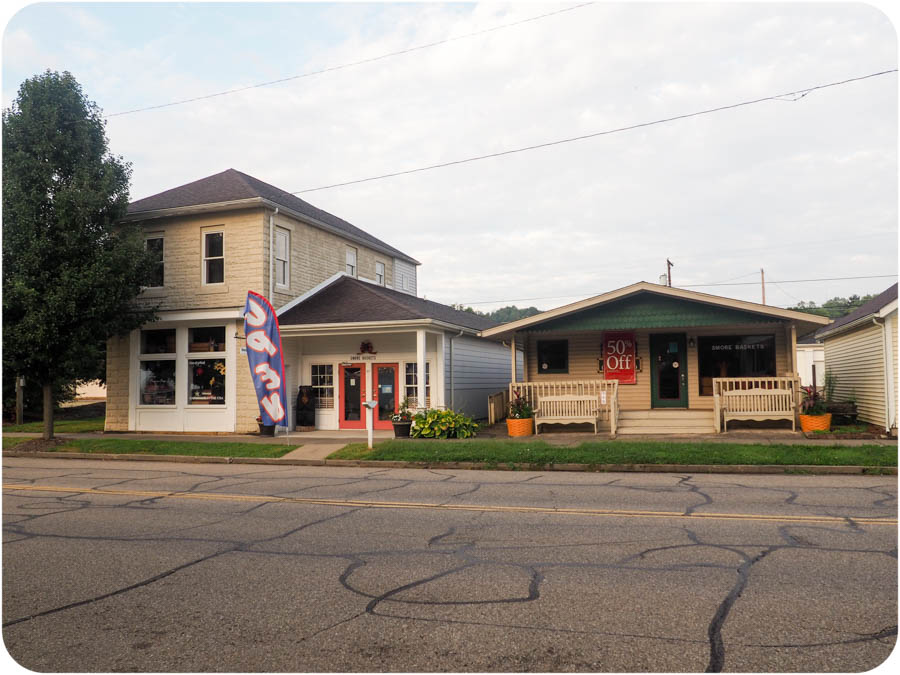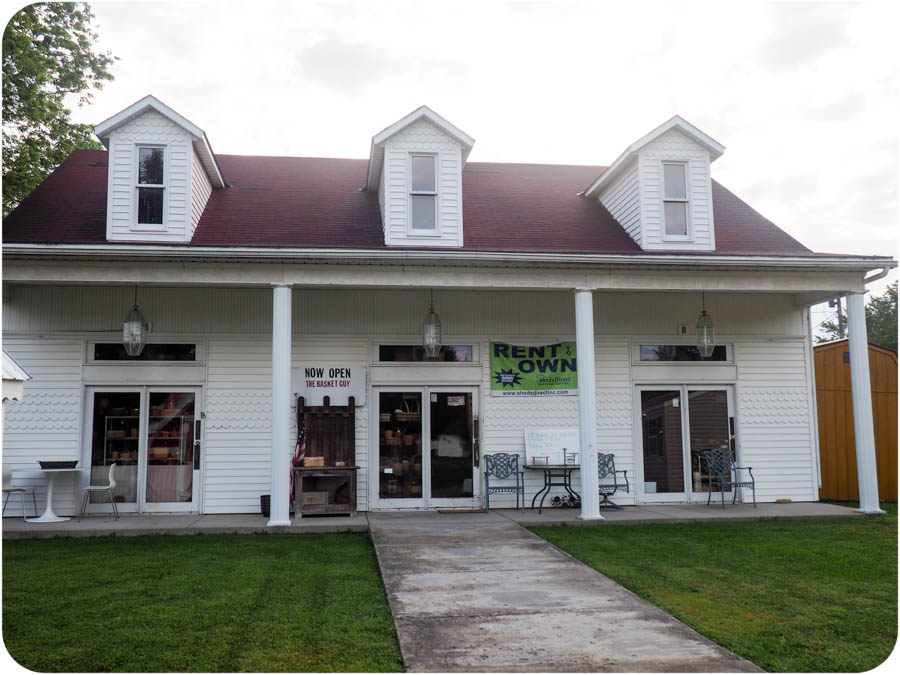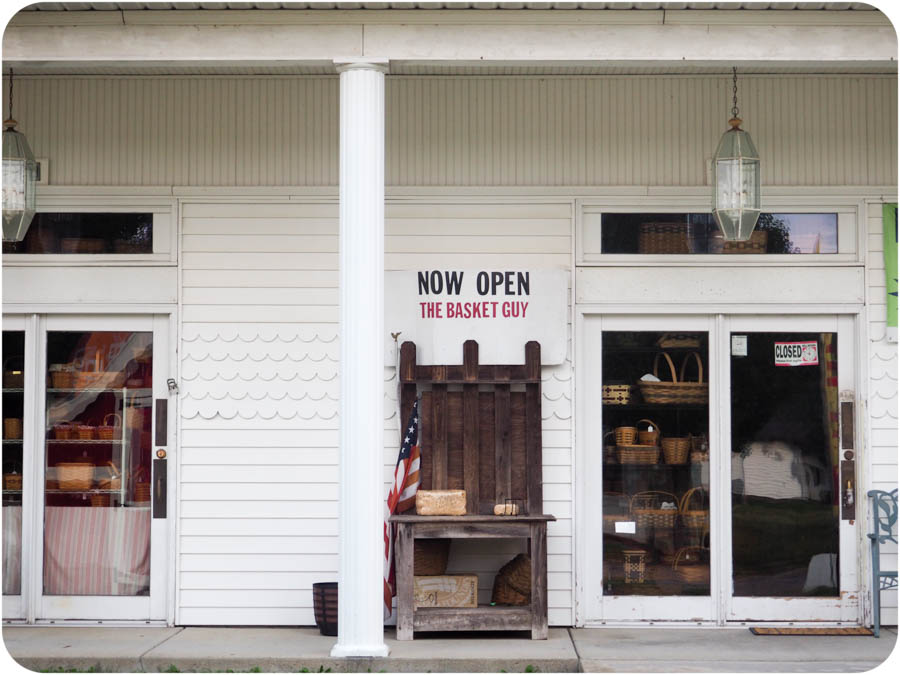 I spy with my little eye: The Basket Guy, Smore Baskets, Retired Baskets Etc., Baskets and More, The Retired Basket Shoppe, and Basket of Dreams. How many basket specific stores does one town need****? How much basket business can one giant basket bring to an area? I had spent the morning looking at and feeling good feelings about baskets (I am EXACTLY the sort of person drawn in by the World's Largest Anything) and yet no part of me wanted to bring a basket home, so who are these hordes of basket buyers? Also, what's up with all these retired baskets? Are they retired in that they will no longer be performing basket labors? Are they the stores where old basket designs go to when their makers can no longer care for them? Are they retired limited edition basket designs and if so should they be used exclusively to store retired limited edition beanie babies? How does a town have this many basket stores and not change its name to Basketville with a mandatory pet shop named The Hounds of Basketville? Confused and yearning for a simpler time, I popped back in the car and headed toward something that would make sense. 
The World's Largest Apple Basket That's An Actual Large Basket But Not As Large As The World's Largest Basket And Also Holds Large Fake Apples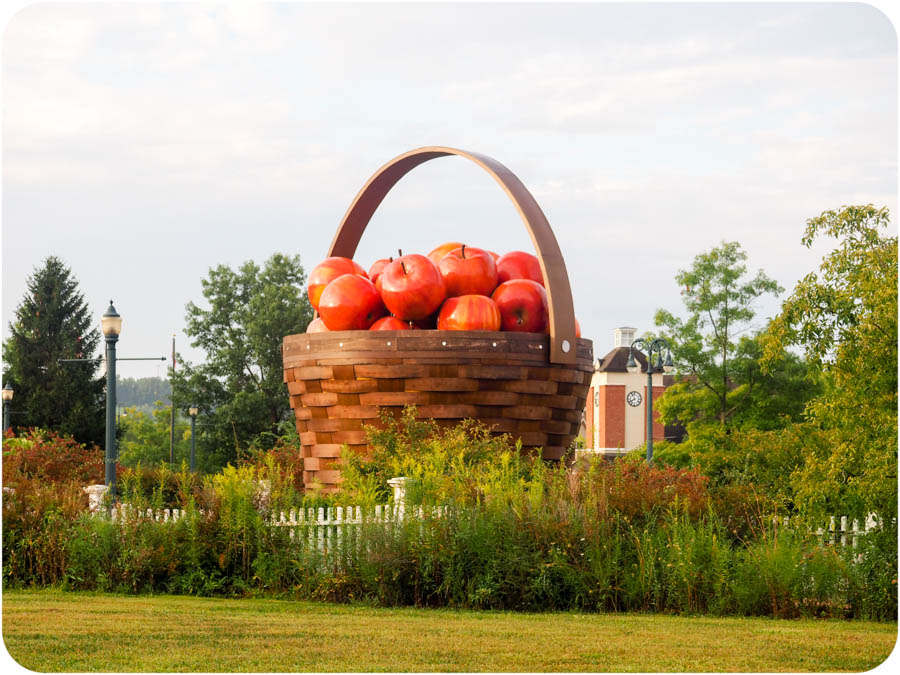 This 20 foot tall baskety behemoth (also woven) stands on the grounds of the NEW Longaberger headquarters, lending credence to my idea that each new headquarters must involve the construction of a world's largest basket that somehow doesn't also remove the others from world's largest status. I'm personally hoping for The World's Largest Basket of Puppies next.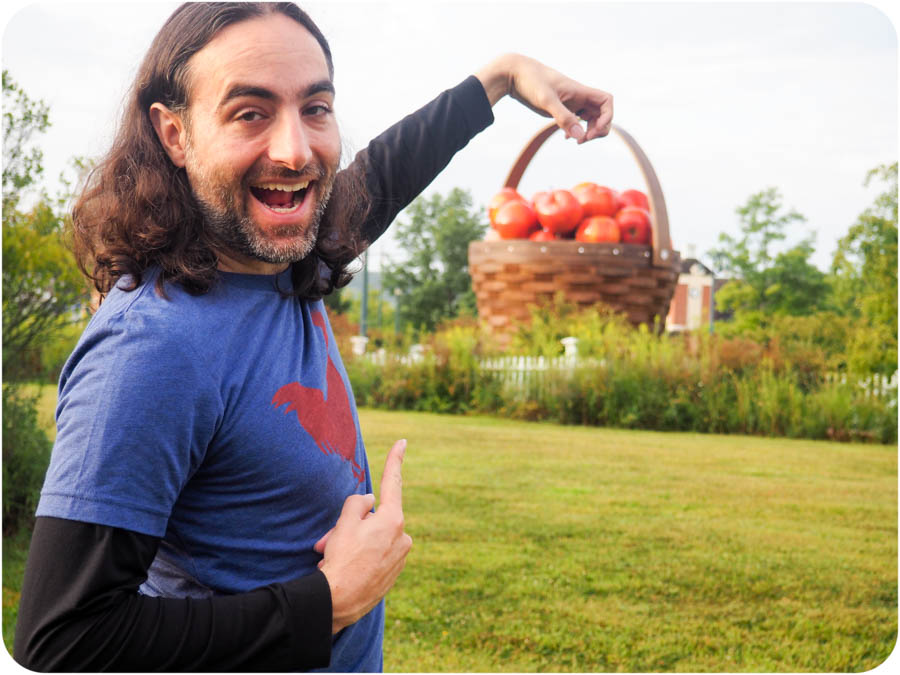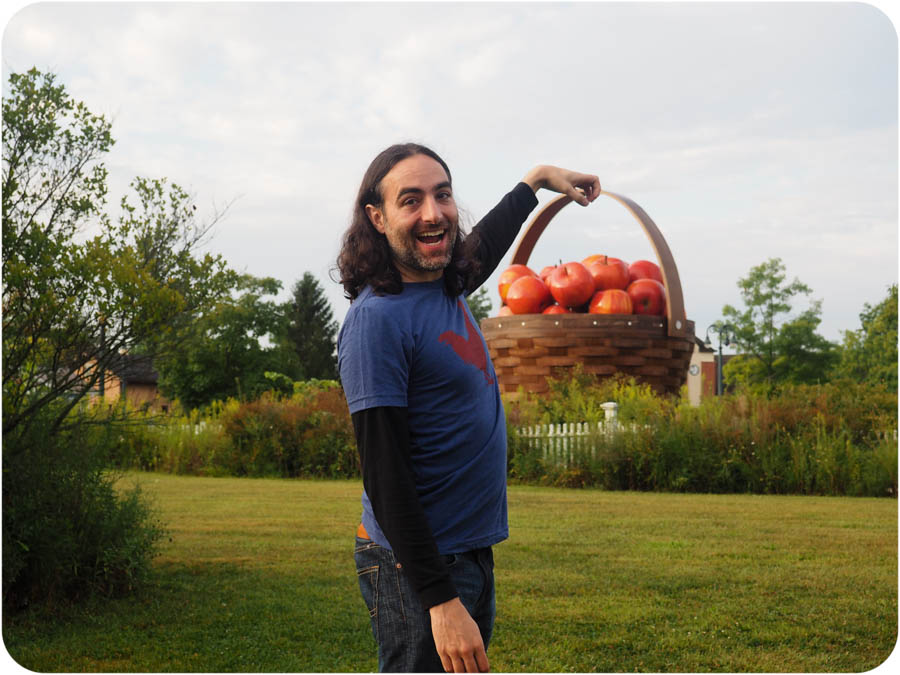 How could anywhere possibly be basketier?
*No it doesn't, I made that part up.
**They made an appearance at Jason's childhood home, however. When we got back from our basket extravaganza, his mom pulled out a Longaberger basket that she had been coerced into buying at a party years ago.
***They almost always did. Nowadays,  you don't even get the cheese puffs, just an invitation to a facebook "party" from someone you haven't spoken to since high school asking you to buy their nail stickers, essential oils, and life-changing juice, and the supposed benefit is that you can shop from your living room. Yeah, it turns out that with the internet, I can buy pretty much any product I want from my living room, obligation free. If you want to twist my arm into buying something I don't want, you're going to have to  have an actual party.
****I know that the Gilmore Girls' fictional home town of Star's Hollow is located in Connecticut, but the town that Longaberger built feels like the real Star's Hollow to me if only because it seems like exactly the sort of place where a significant number of the townspeople would go apeshit over a charity picnic basket auction.