All that complaining about how much Cleveland sucks somehow didn't affect my appetite, and thus the entire family wound up at Happy Dog, a Cleveland dive bar that serves the finest American cuisine: hot dogs and tater tots, each loaded up with as many toppings and dipping sauces as you want for the same low price. God bless Cleveland.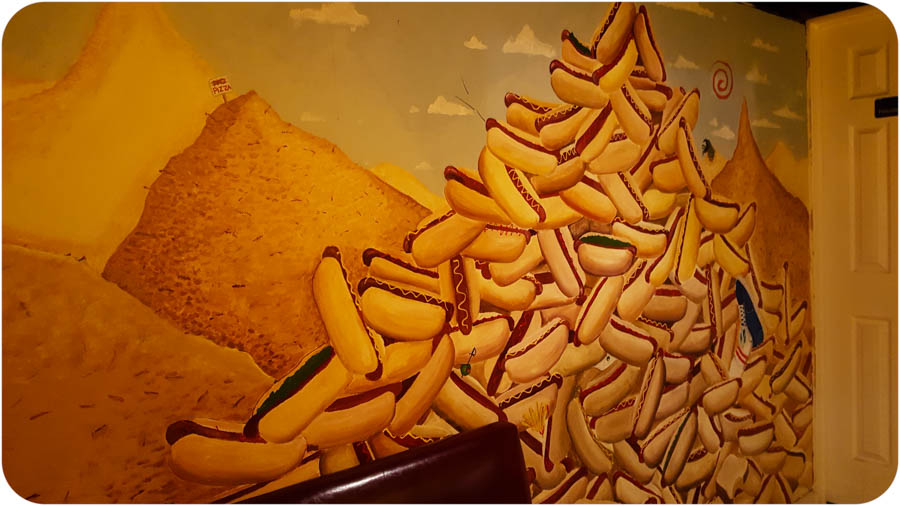 As you can see, there's a huge variety available, and I selected mine with a fairly restrained hand: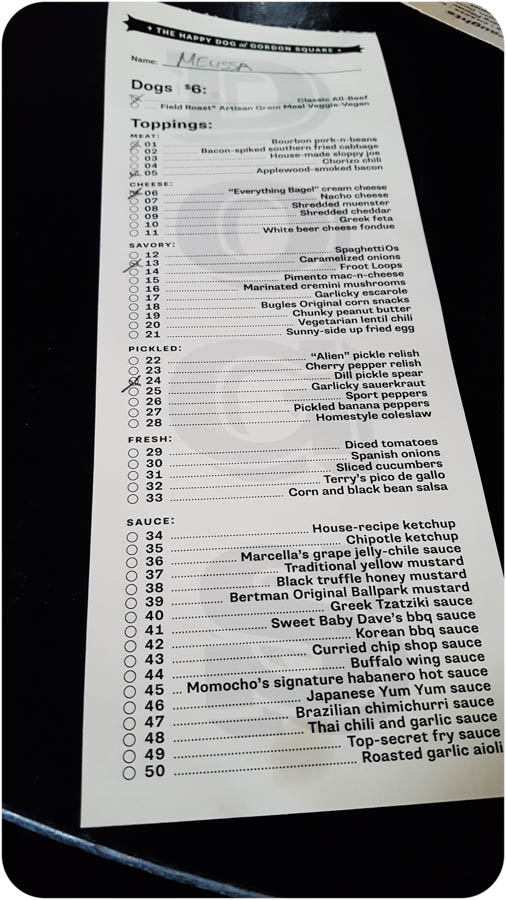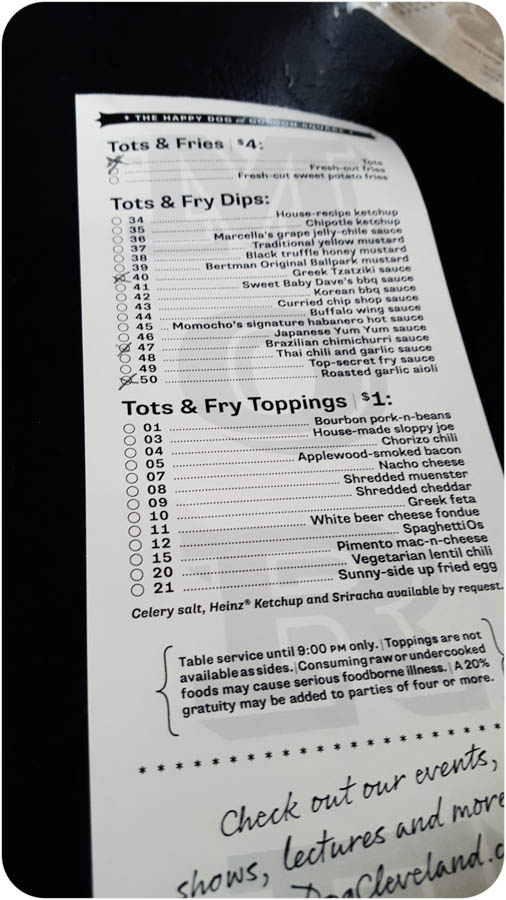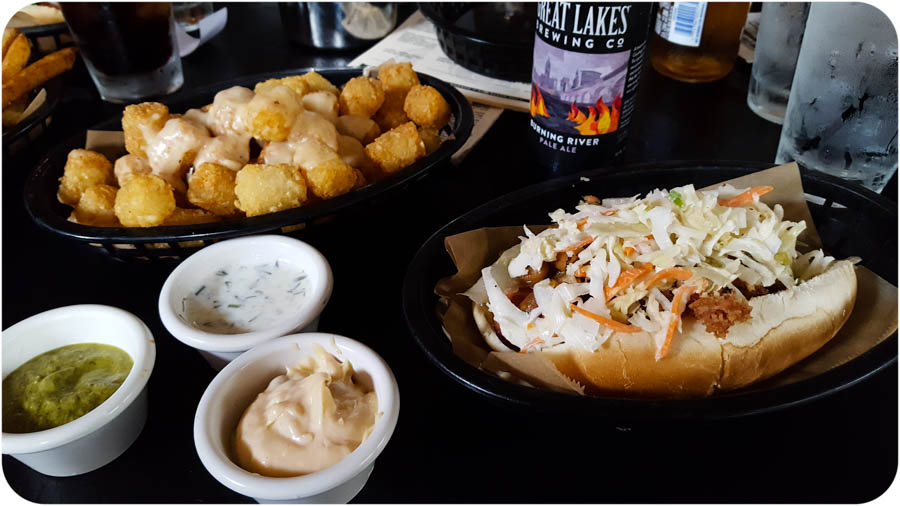 Jason, conversely, couldn't see spaghetti-os, froot loops, and a fried egg on the same menu without ordering them all, which is how we ended up here: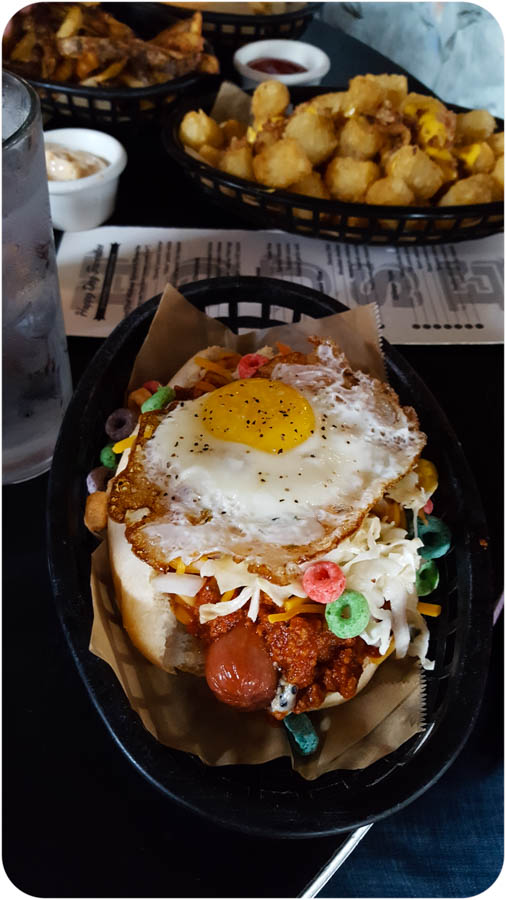 I can't speak to Jason's, because I've got some kind of egg allergy and also because gross, but mine was decent. Fair to middling. The dog quality was fine (not great, but fine), the topping options are thorough and fun, and the tot sauces are easily the best part (and between us all, we  had about half the dipping sauce menu represented on the table, so I'm qualified to talk about it)–but a quick blog search reminds me of a lot of dogs I felt a lot more enthusiasm about: Biker Jim's Gourmet Dogs, the kobe dog smothered in chili at Slim's Last Chance Chili Shack, downing a coney on Coney Island from Nathan's Famous, the world-famous Icelandic hot dog stand, Baejarins Beztu Pylsur, hell, even the hot dogs I fed to gators at Gatorland USA, or the chopped up dog on the burger that was so rich it almost made me crap my dress at the ballet (for the record, again, that is an ALMOST and not an actual occurrence, so you need only be mildly repelled by me). ALL of those hot dogs were vastly more exciting than anything at Happy Dog, which is not an indictment of their dog so much as saying that it's just OK. It's not the kind of place that's worth a special trip, but if you're already in Cleveland, it might be the better part of your day.