OK, so I don't *actually* know that I'm too old to enjoy the world's largest rollercoasters. What I do know is that in the lead-up to going to the park, I did something stupid in the hopes of achieving something good. I was thinking about what a dumpster fire 2017 has been, and pondering a way for myself to take an action that was concrete good and landed on blood donation as a truly positive thing I could do to help the sick and vulnerable in my community. Unfortunately, this idea was coupled with some self delusion about my overall robustness and ability to regenerate blood cells, and my appointment was foolishly made very shortly before my trip to Ohio. I then proceeded to drag ass for the next week. On the morning I went to Cedar Point, I woke up with a scratchy throat and swollen lymph nodes. DAMN IT, BALTHAZAR! I will NOT get sick, I will NOT get sick, I will NOT get sick, I have been waiting and hoping for years for a chance to go to Cedar Point and I will NOT let this lack of blood and impending illness ruin my trip to Roller Coaster Nirvana.
So of course it fucking did. Because 2017.
I already felt cruddy when we arrived at the park: tired, achy, sweating and low energy, slightly nauseated and dizzy, which is just a spectacular combination of physical health characteristics when you're looking to ride the most extreme roller coasters in the world. In addition to all those things, I was really angry with myself for doing this TO myself. Because this was ostensibly my one opportunity, and I screwed it up with my poor schedule management. Oh yeah, and I was also fraught with nerves about how I was actually going to get home as my flight routed through Houston which at the time was being slammed by Hurricane Harvey. Even though the airport was closed, my airline had yet to cancel the flight and I didn't quite know what my options were. By the end of the day on that score, we'd decided that if an alternate flight wasn't available, we'd cut the Ohio trip a day short and shoot for a one way car rental and drive home.  It would have been a hassle but I consoled myself with the idea that we could swing through my hometown and grab a sandwich from that baller italian deli, and maybe even see some some new sights along the way, since my last drive from Wisconsin to Seattle was done in one shot* which meant a lot of driving in the dead of night. That whole plan was later rendered moot because we were able to get on a new flight, but I wanted to paint the entire picture of what my day at Cedar Point looked like: exhausted, borderline sick, and anxiety sapping the last of my reserves. I'd look at some of those giant screaming coasters and think "Nope. That might kill me." which was SO FRUSTRATING because I wanted to want to ride the rides. All of them. I guess at least I didn't splurge on the rollercoaster fast pass or I might have blown a vessel fighting with myself about whether it was worth risking actual death in order to get my money's worth. (The answer is: maybe, which Jason finds frustrating, as he's firmly on team "waste ALL the money rather than risk death".)
But that's really all OK, because as it turns out, in addition to the world's most insane rollercoasters, Cedar Point has a lot of things that the other amusement parks I've visited haven't. Things like fine china shops.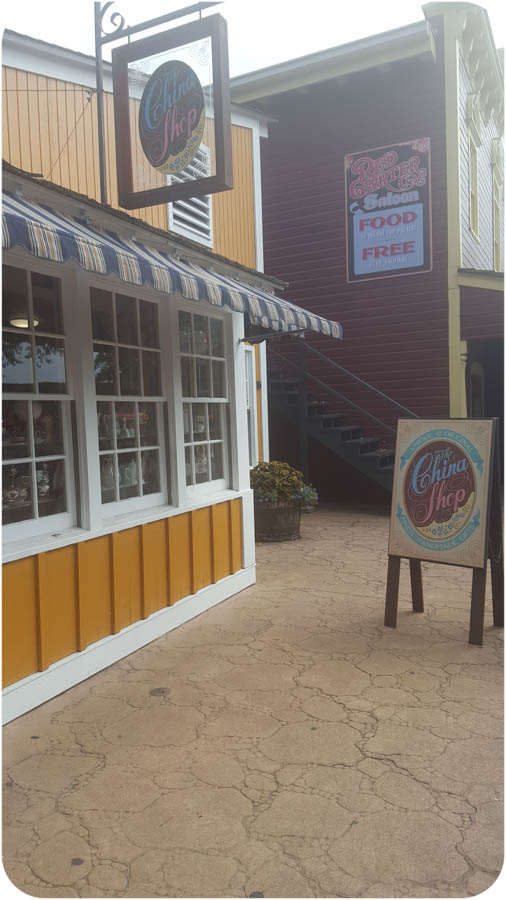 I'm not sure what it is about about being hydraulically launched from zero to 120mph in seconds with all the corresponding g-force that entails which encourages the immediate acquisition of fine crockery which you'll then need to pay to store in a locker for the rest of the day, but I can tell you for a fact that this shop makes money or it wouldn't be there. 
Cedar Point also has a petting/feeding zoo where a variety of adorable fuzzy-faced animals will beg and plead and stretch out their fuzzy little lips for whatever nominal-additional-charge food you might have to feed them. The food is sold packed into a plastic cup, and there ended up being a bunch of tiny bits in the bottom that I wouldn't have felt comfortable feeding bare-handed (I need these hands, they are my livelihoodthey are important to me, OK?), but the sheep felt very comfortable "drinking" them out of a tipped cup. And bonus, seeing them eating out of that tipped cup was also adorable.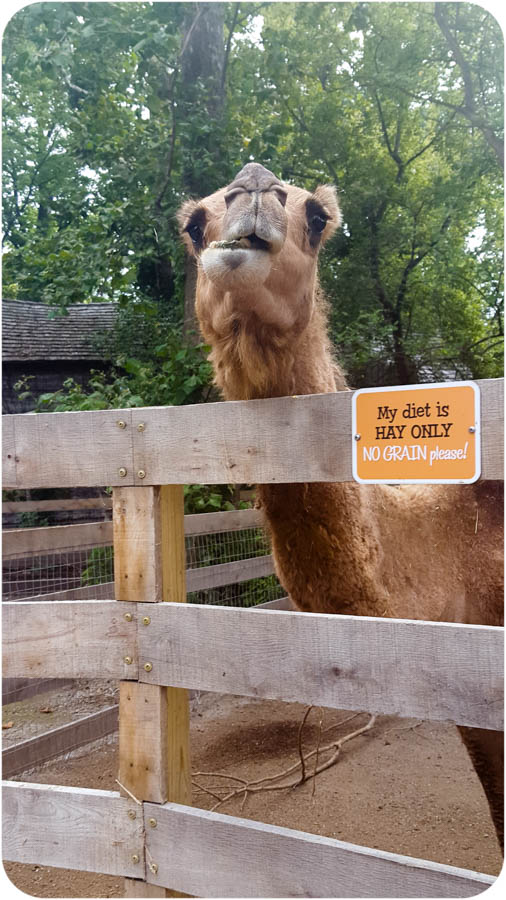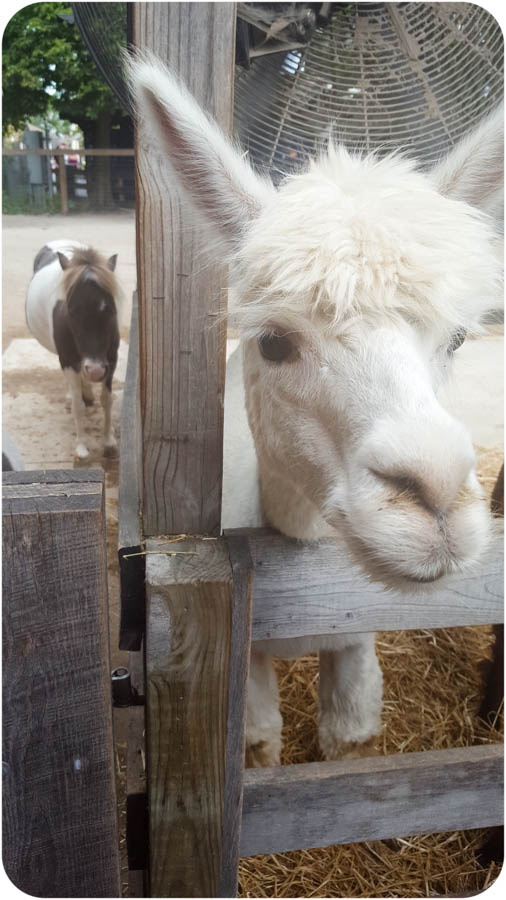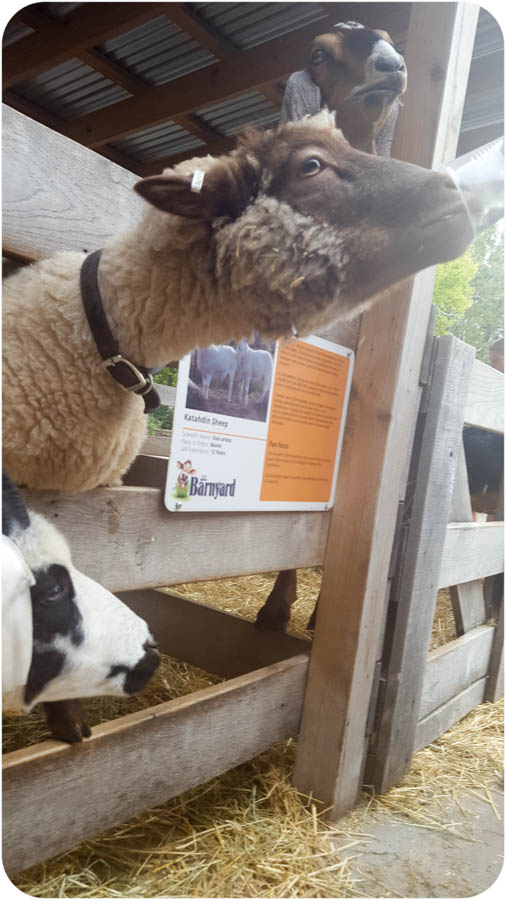 They also had dippin' dots, the ice cream of the future. While that is not unique (dippin' dots maintaining its long term reign as the ubiquitous ice cream of the theme park present), the opportunity to consume said dippin' dots in stocks is.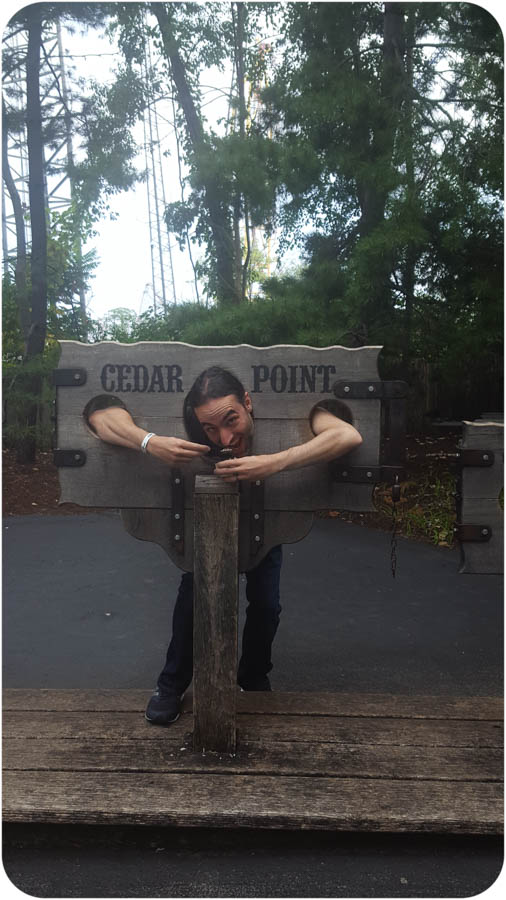 They also had animatronic dinosaurs and signs made that seemed to have had me specifically in mind.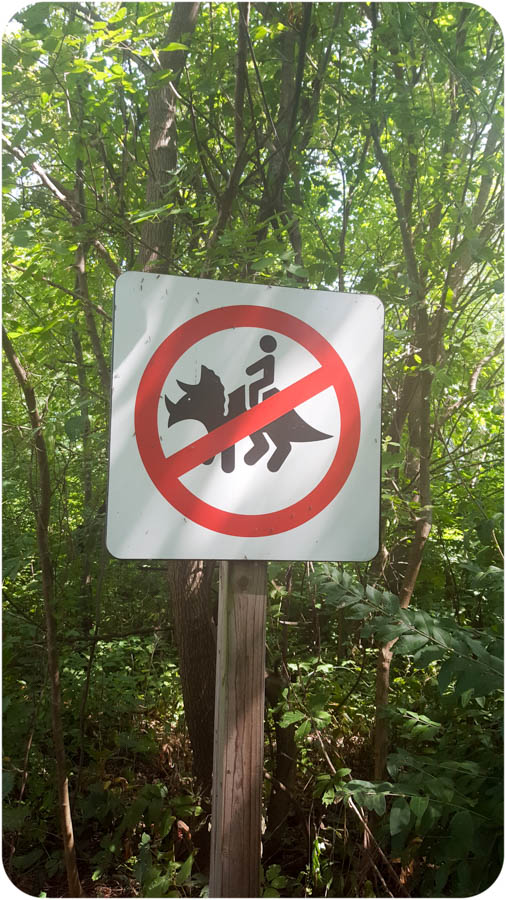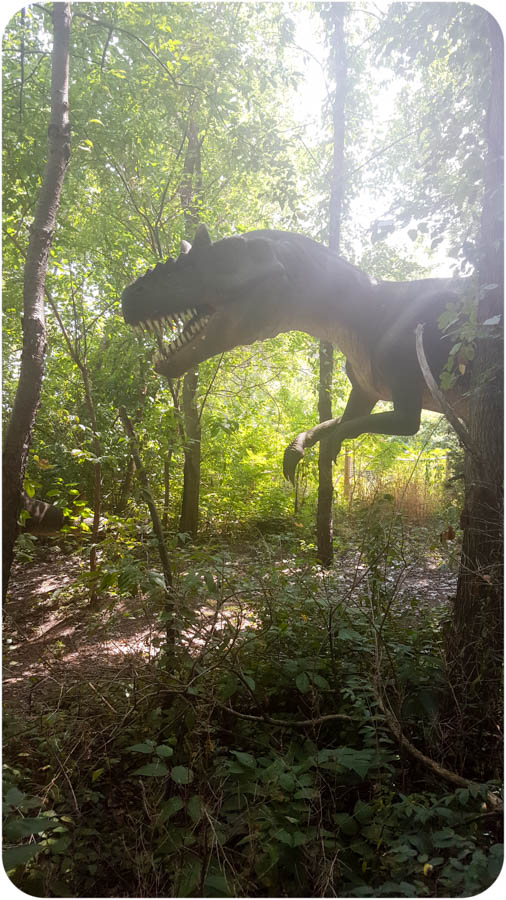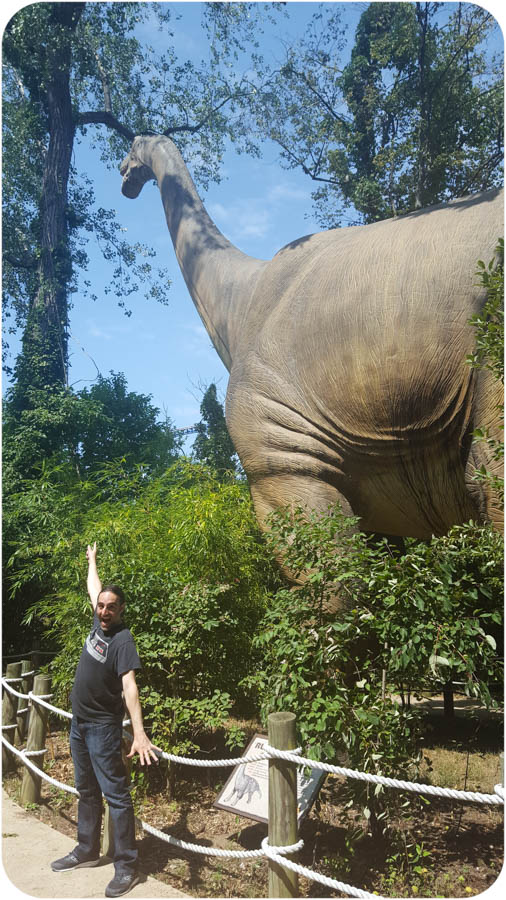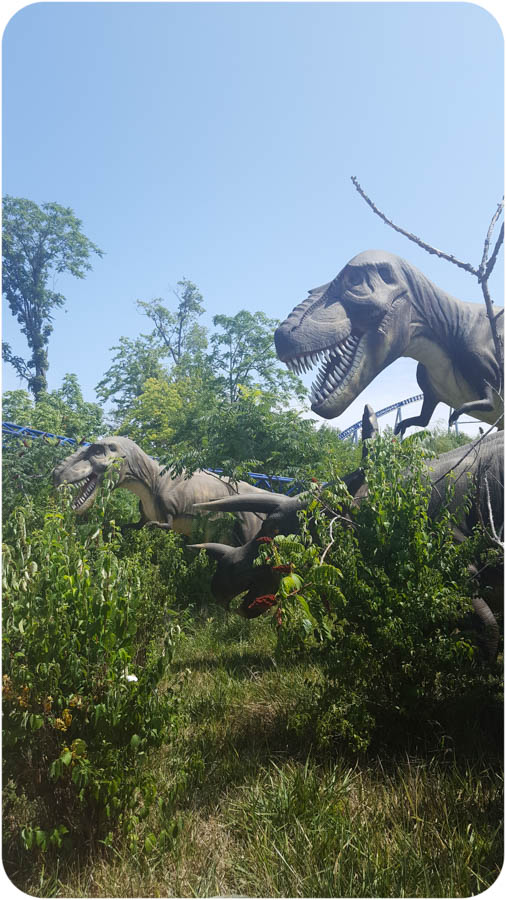 Oh, and some rides, I guess. Which I did ride! ..some of them, anyway. About a third of the roller coasters, which is pretty good considering that whole "nauseated, feel like I'm gonna die" thing. While waiting for one of the non-coaster rides, a kid who was ~9 years old joined the line by herself and started chatting with us, telling me matter-of-factly that she's riding this ride by herself because her mom got sick and threw up on the last one. She was also very specific about which color she wanted to ride on, so I let her go in front of us in line so she could get the one she wanted because I was so glad she had shared that barf story with me, as it made me feel a lot better, having ridden that exact coaster and NOT thrown up.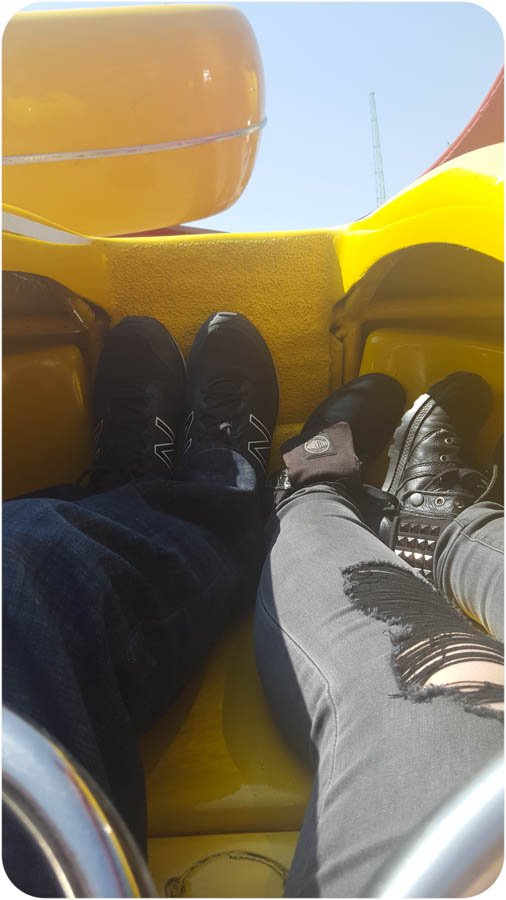 At one point, I got scolded by the teenage operator of a ride to put away my phone (my pockets are not large enough to accommodate it, friend! My hands can barely do the job!), and after the ride I was going to apologize to him for making his job harder but as I walked up, I saw he was picking his nose and decided it would be better if I just walked away lest the apology end with a hearty handshake.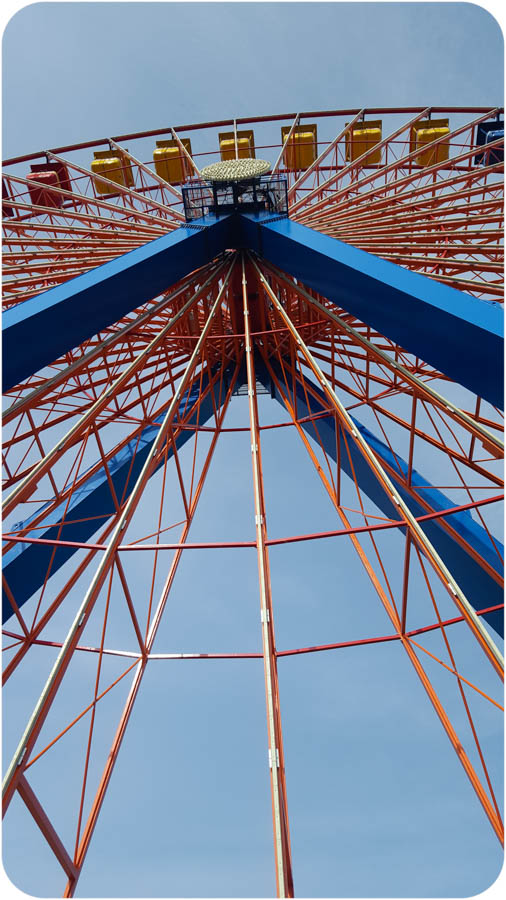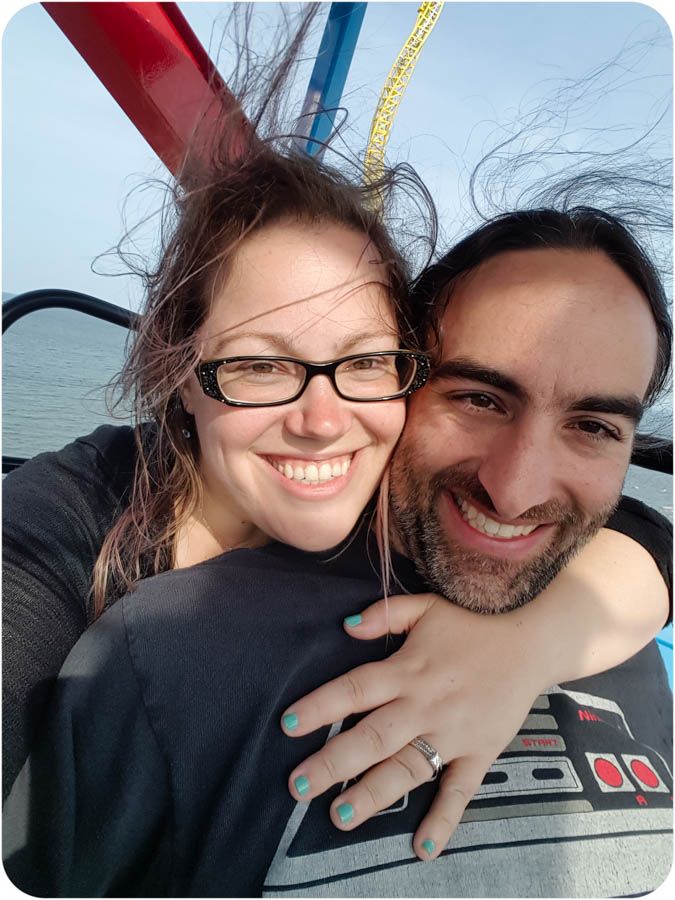 We didn't quite make it the whole day from park open til close–if we were going to have to get an early driving start the next day, I wanted to get back at a decent hour and have an opportunity to rest up and maybe shake off the threat of looming illness, but we still managed to get in a full day of fun even if it wasn't the rip-roaring rollercoaster experience I had dreamed about. And I still don't know if I'm officially too old for extreme thrills, but what I do know is that whether I'm old and feeble or acting like an infant because I'm feeling old and feeble, it's time for a nap.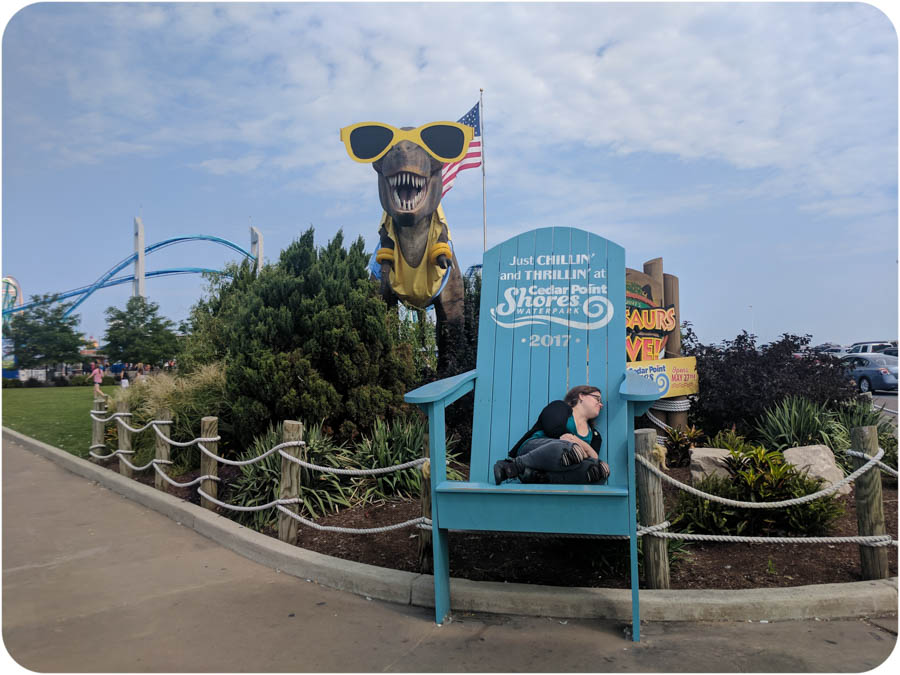 *I used to have blog posts about this trip, but evidently at some point I thought they sucked enough to delete them, otherwise I'd link you back to those sucky, sucky posts. It's probably for the best for everyone that they're gone.