In early December, someone shared a link on Facebook to the new Los Angeles pop-up museum, Happy Place. It was one of those made-for-Insta places where the whole point of the thing was to get whimsical photos to share on social media, with the tagline "find your happy place" and for some reason, it sucked me right in. Jason had been encouraging me to take some trips on my own, and this is the sort of thing he would more tolerate than enjoy, so it seemed like a good opportunity to dip my toes into the water of solo travel. I bought a ticket for one of the only dates in January on which they had a ticket available, found a cheap flight for a day trip to LA, and prepared to find my happy place. 
So, of course, not long before my trip, I got an email from Happy Place "reminding" me that the museum would be closed on the date on which I'd bought my ticket. What?! I checked my inbox to see if I'd missed any earlier messages: nope. Nice, guys. Thanks for the awesome communication. THIS IS NOT HOW YOU MAKE PEOPLE HAPPY. Later that day, I received another email stating that after "tireless work trying to gain the necessary approvals to get re-opened, it is clear at this time that the needed steps will not be complete until after the holiday season at the earliest." In other words, they'd been shut down by the city. Great. Great. Evidently their person in charge of the permitting process was just as capable at their job as the one assigned to email. 
Well, I was not about to let some bullshitty "museum" I never should have purchased a ticket for in the first place ruin my day trip, and thus I visited Los Angeles determined to find my own happy place. I did do some preliminary research (I don't know if I'm capable of full spontaneity) and determined that if I wasn't going to rent a car, taking the flyaway bus was my best option. While I waited for my bus, a number of other buses and shuttles came and went, including some shabby vans supposedly bound for Disneyland but looked like a one way ride to Murderville. One of them had "Mickey sent me" written on the side, which didn't so much evoke the warm umbrella of Disney so much as the stranger who pulls up next to your elementary school, rolls down his window, and says your mom sent him to come get you. Nope, not today, buddy. Especially if you don't have candy OR puppies.
Waiting with me was an elderly woman, who asked me about my plans and told me all about her granddaughter, who she said is first clarinet for the John Williams orchestra, and that he's a delight to work for. Cool, right? Before I could ask her a million more questions, her bus arrived, and she thanked me for the conversation. No, thank YOU, ma'am. 
My fly away bus finally arrived, and I took the one headed to Hollywood. Not because I particularly wanted to go to Hollywood (I've been. A few times.) but because it was the sort-of closest stop that would put me within walking distance of the places I wanted to start my day. So of course immediately after arrival, I put off my other plans and had pie for breakfast at The Pie Hole. Breakfast is the most important meal of the day, after all.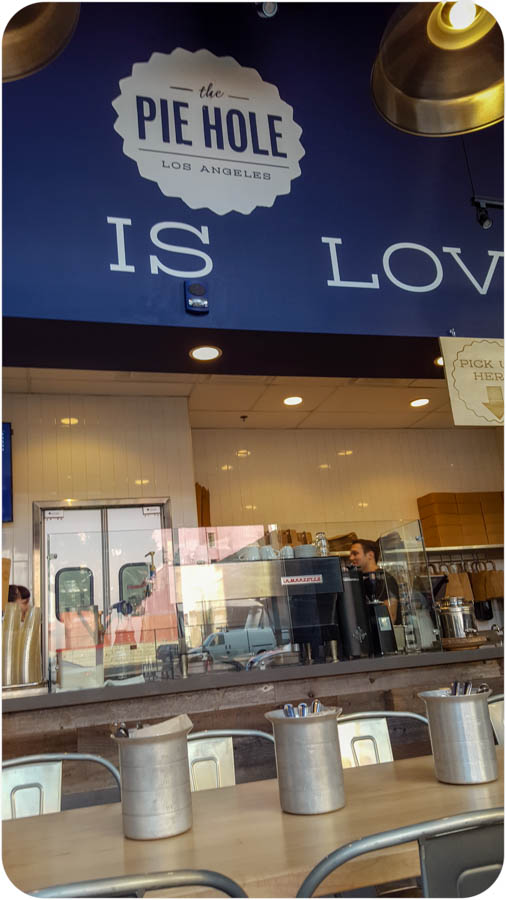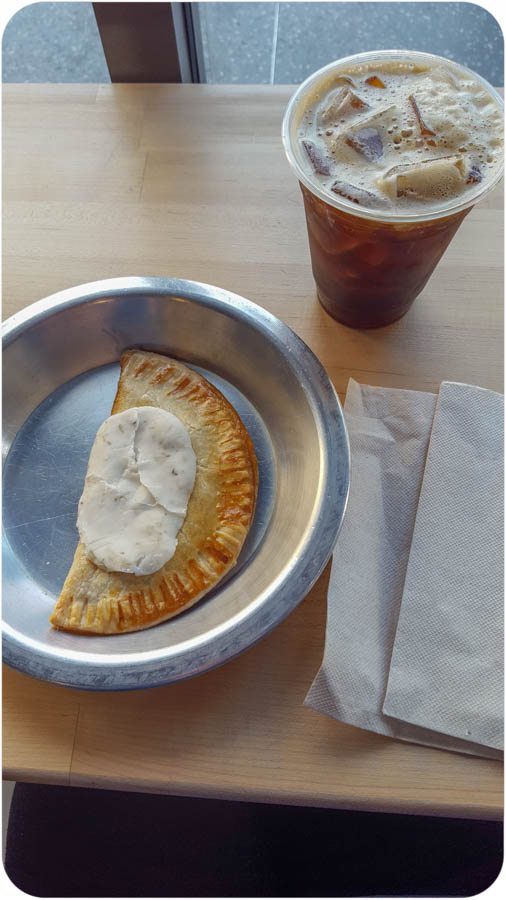 I had a nitro cold brew and a warm strawberry lavender hand pie. The crust on the hand pie is just meh, but the other flavors were on point, and I was glad to have some food in my belly before I proceeded on foot to my next destination, which was about an hour walk away. I briefly considered hanging around Hollywood until the Museum of Death opened, but since the day was about pleasing myself and not the harsh realities of life, I decided to give it a pass this time. And last time. And maybe I'll just keep passing even though people keep recommending it to me. Either way, I knew that having a bunch of strawberry goo churning around in my insides while looking at gore wasn't going to do me any favors. 
While out on my walk, I was stopped by a queen and asked if I had a dollar to spare for breakfast, saying she'd had a rough holiday. I told her I could do better than a dollar and gave her enough for breakfast. She pulled me in for a hug, told me I'd made her day, and that if I ever needed anything and saw her around the neighborhood, her name was Jasmine. 
Here's some stuff I saw on my walk: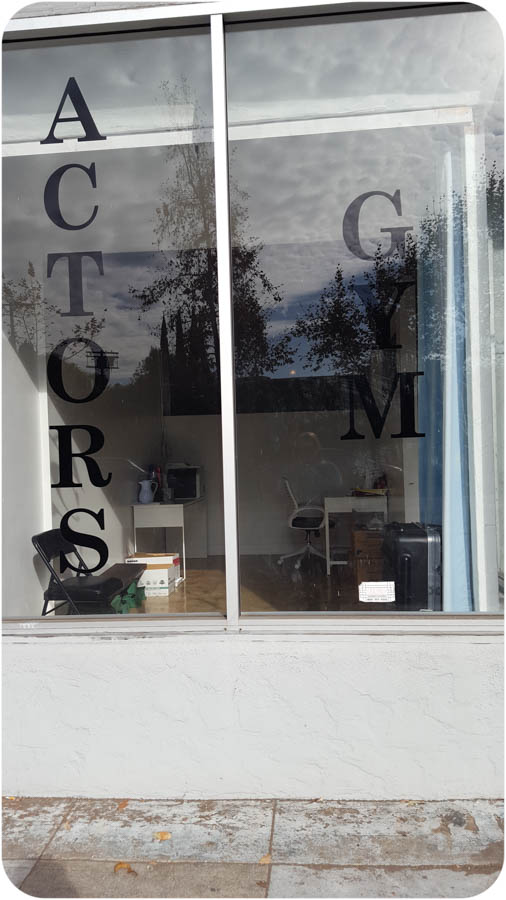 I have to assume that the reason it's a gym for actors is that there is no gym equipment so one has to be adept at pretending one is getting a good workout.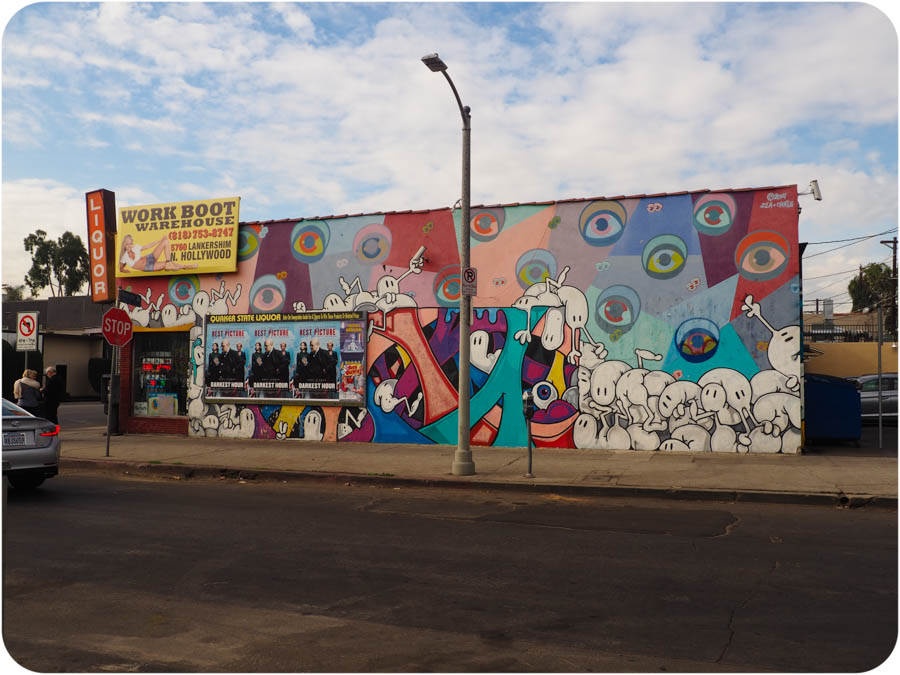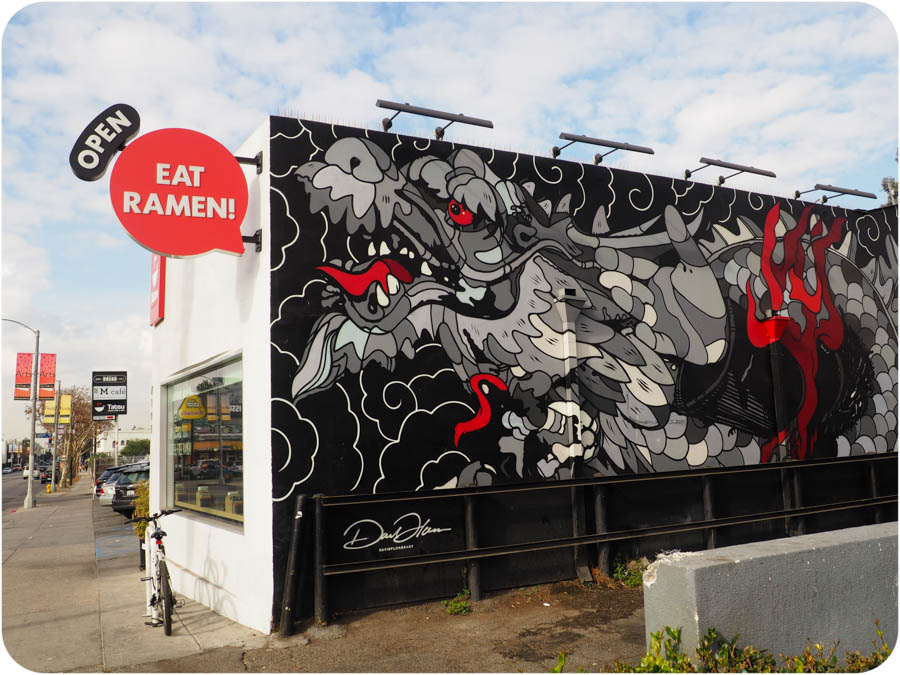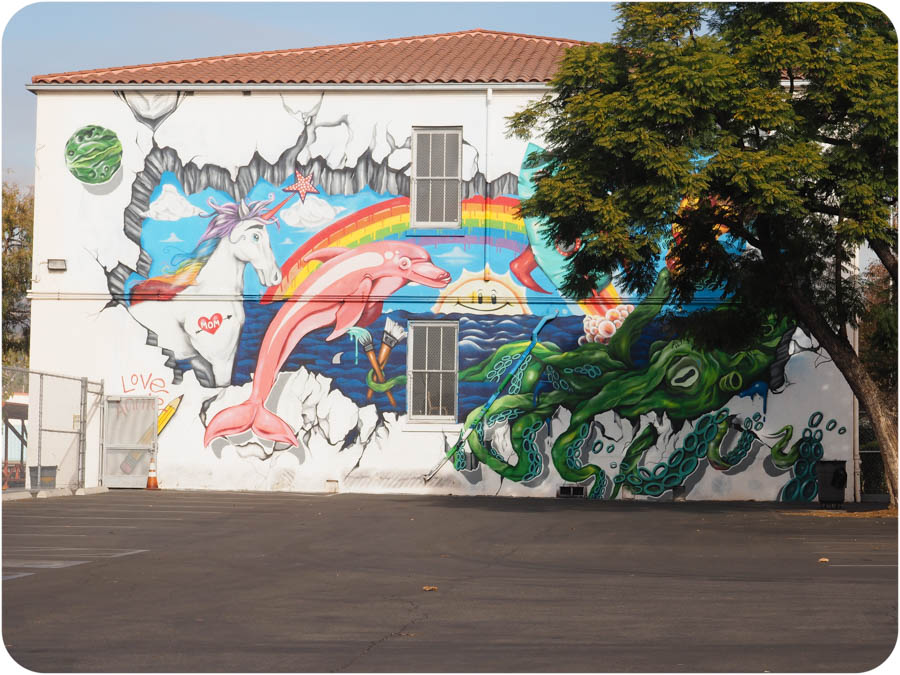 I finally made it to my first destination: The Never Open Store. This place has notoriously unusual hours and equally notoriously unusual things for sale, but was, when I arrived, not open, with no indication that it would be opening soon, as the hands on the clock on their door were conspicuously missing. I'm not saying I needed an opium jar, but it would've been nice to have a look.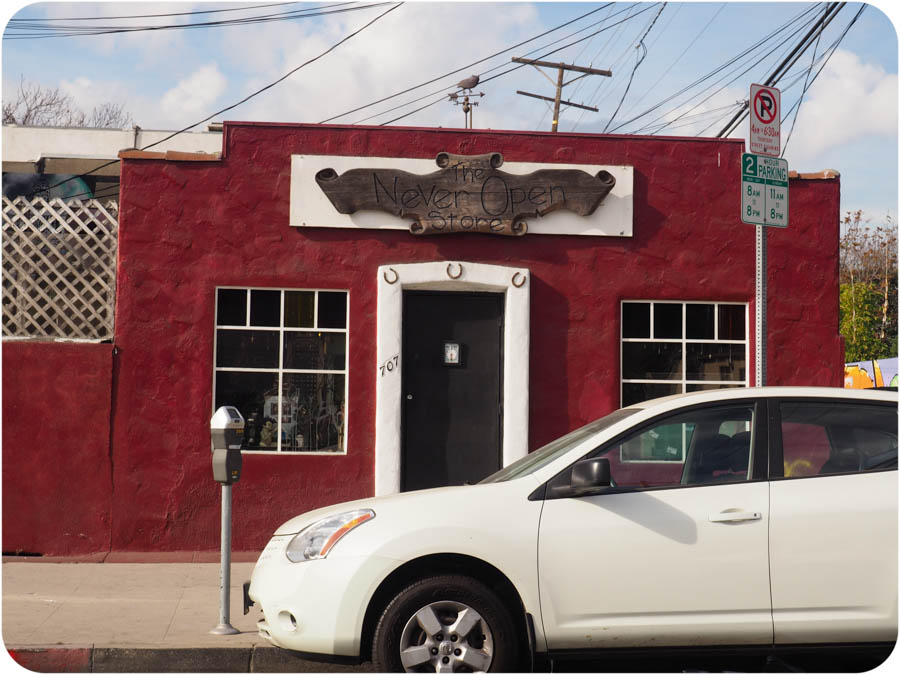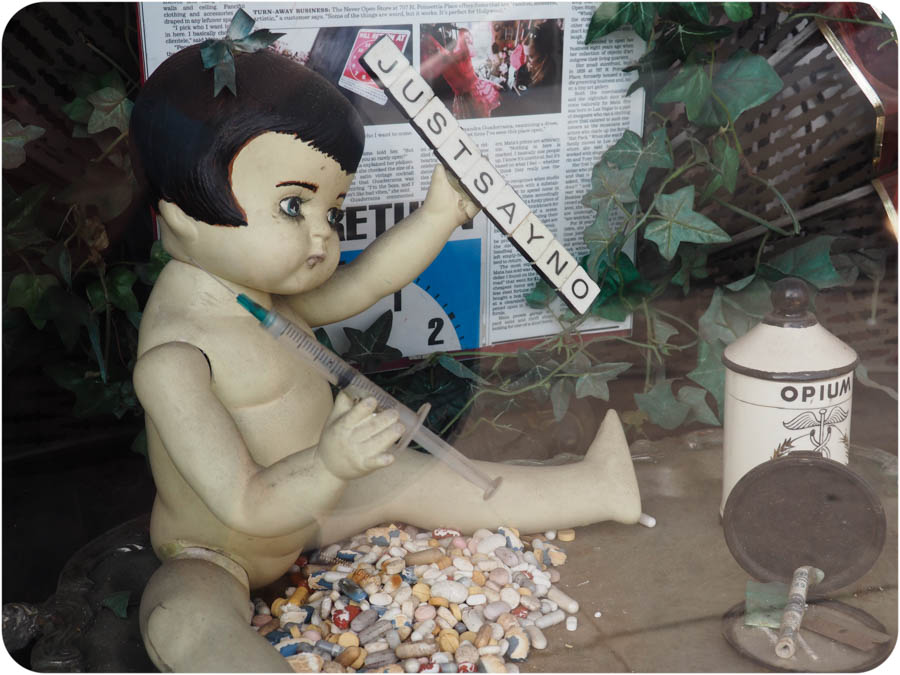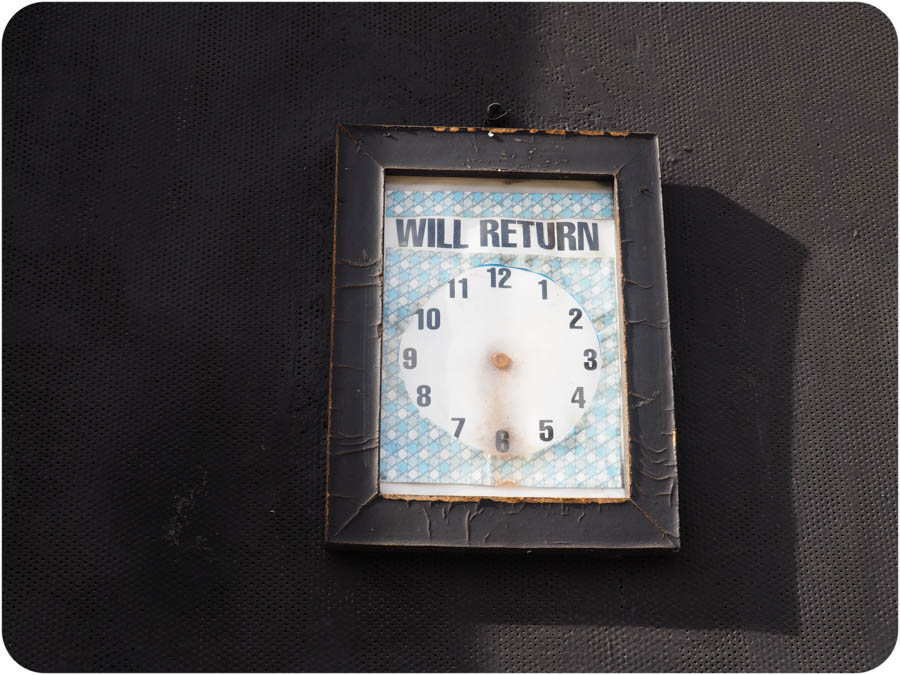 Around the back side of the Never Open Store were a lot of different pieces of street art. I walked around the back of the block and circled around, because there was another place I wanted to visit, directly across the street: Gallery 1988. There were a few prints I was debating online and I was hoping to have an opportunity to look at them in person before I made a decision. Unfortunately, I caught them between shows and they, too, were closed. Siiiiigh. So I was thankful that I knew my next destination, about another mile away, was definitely open.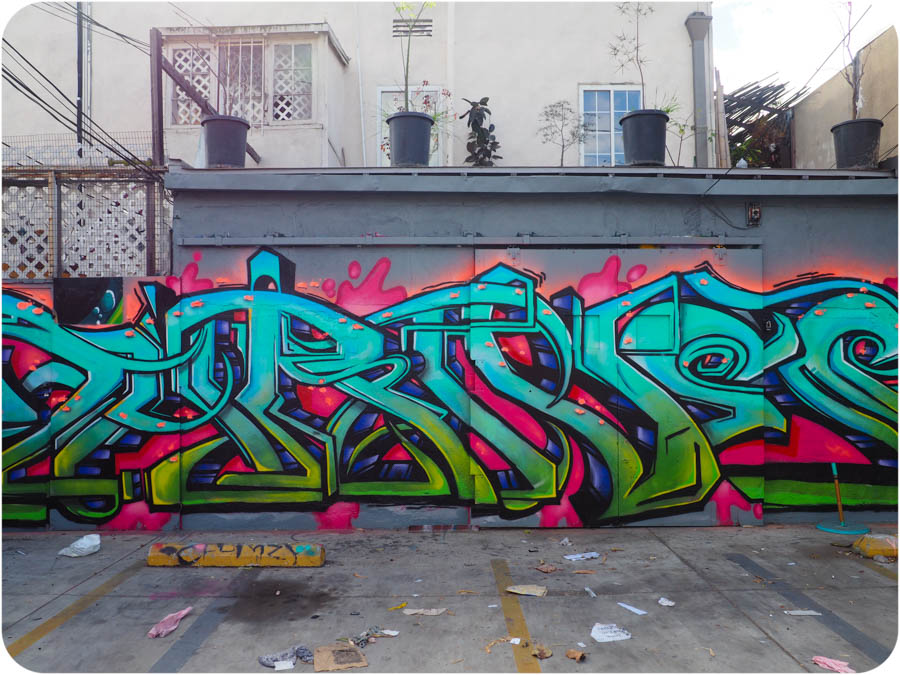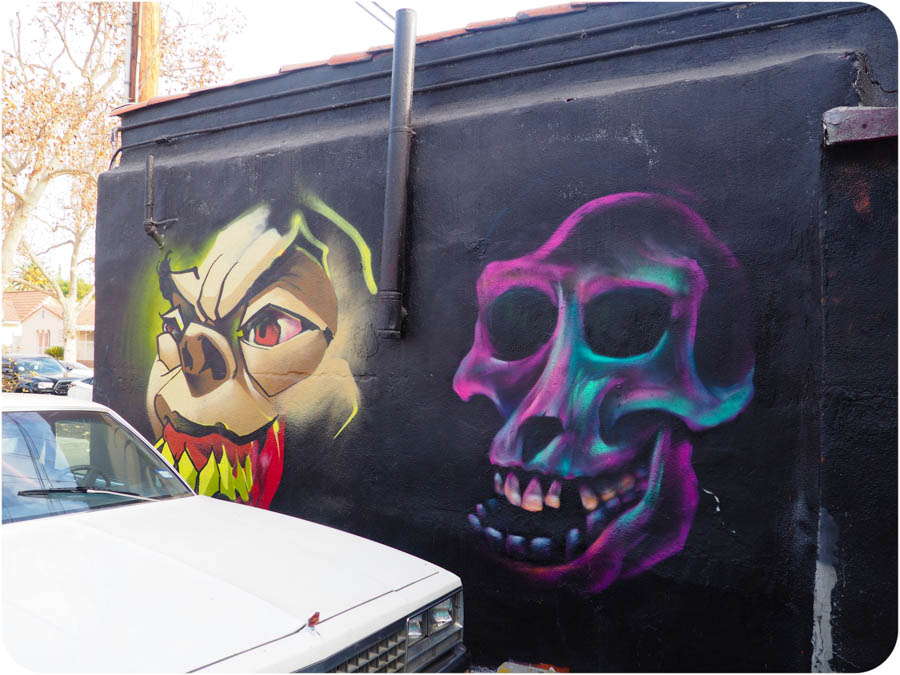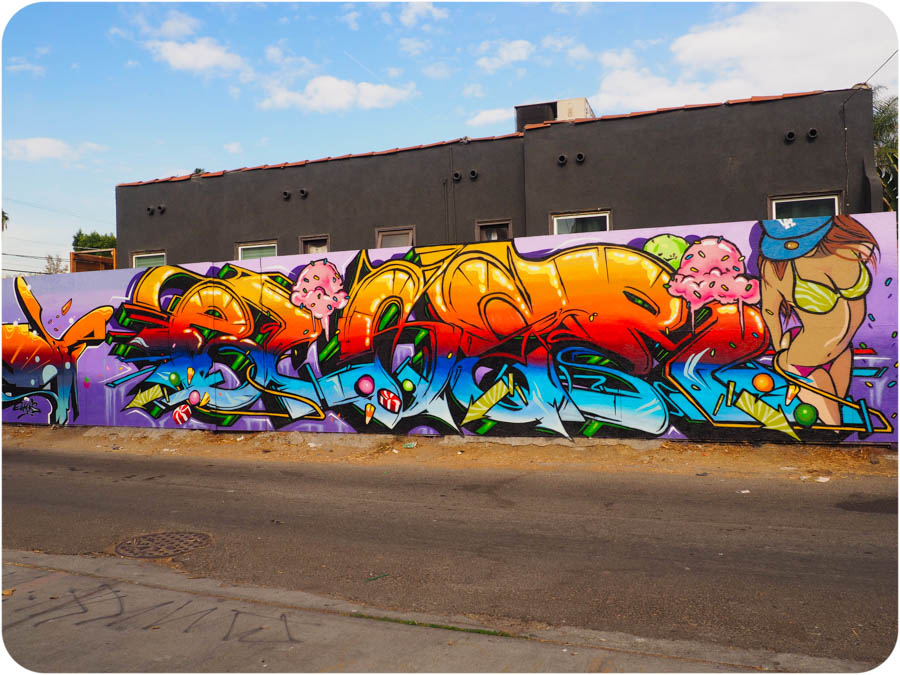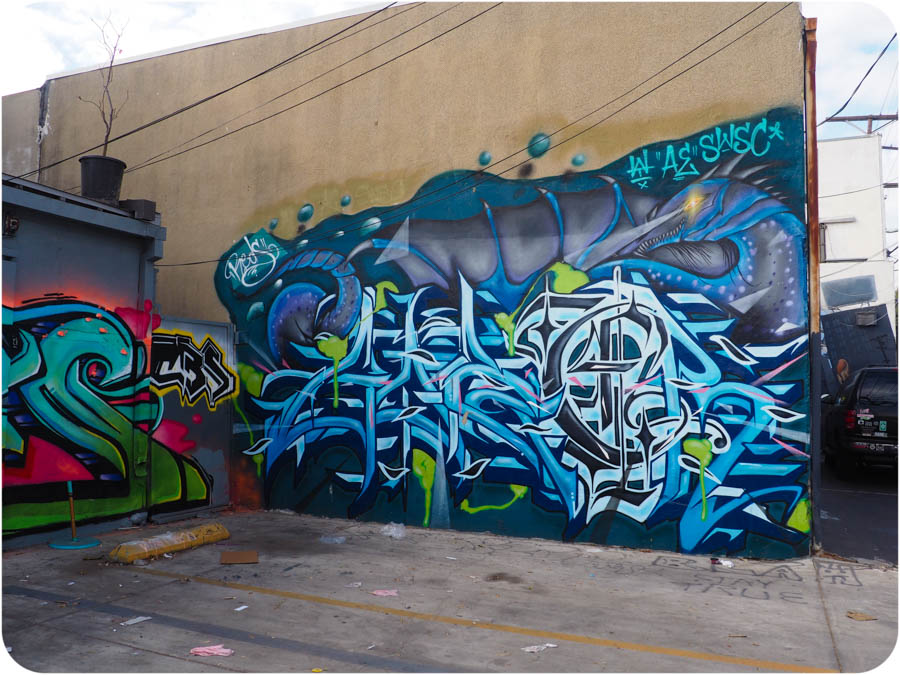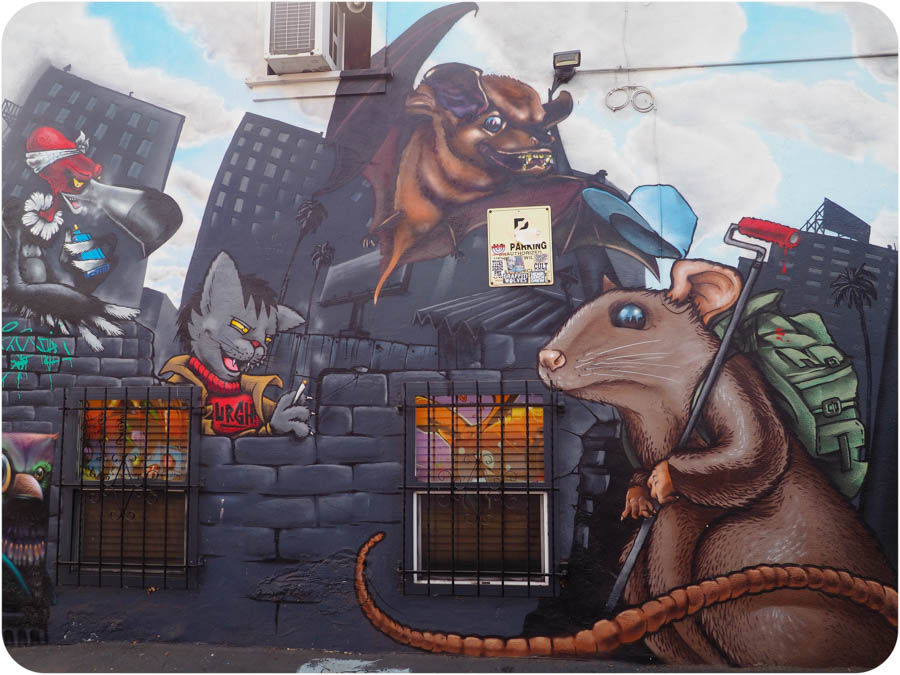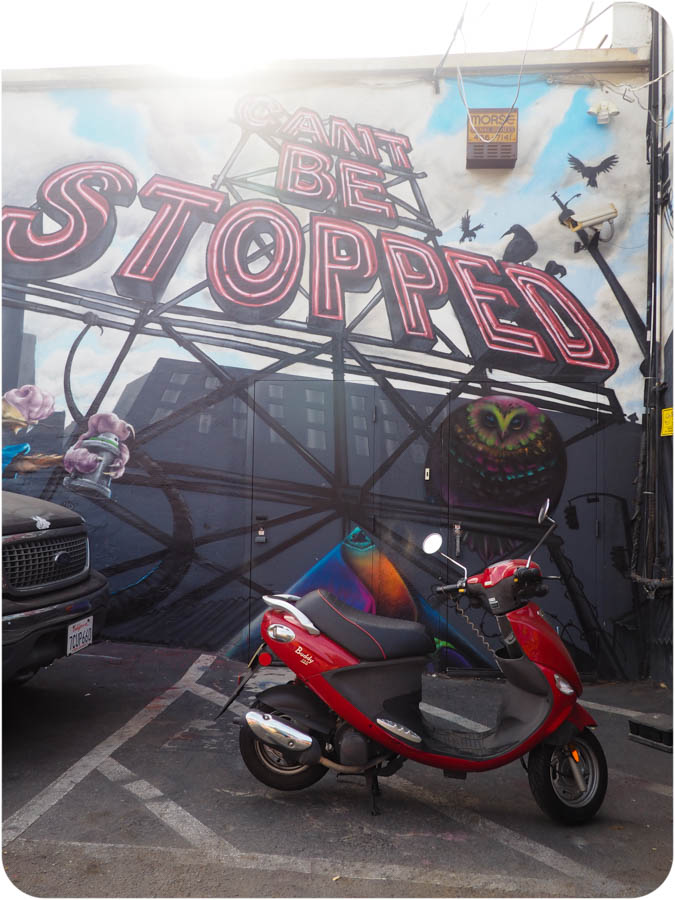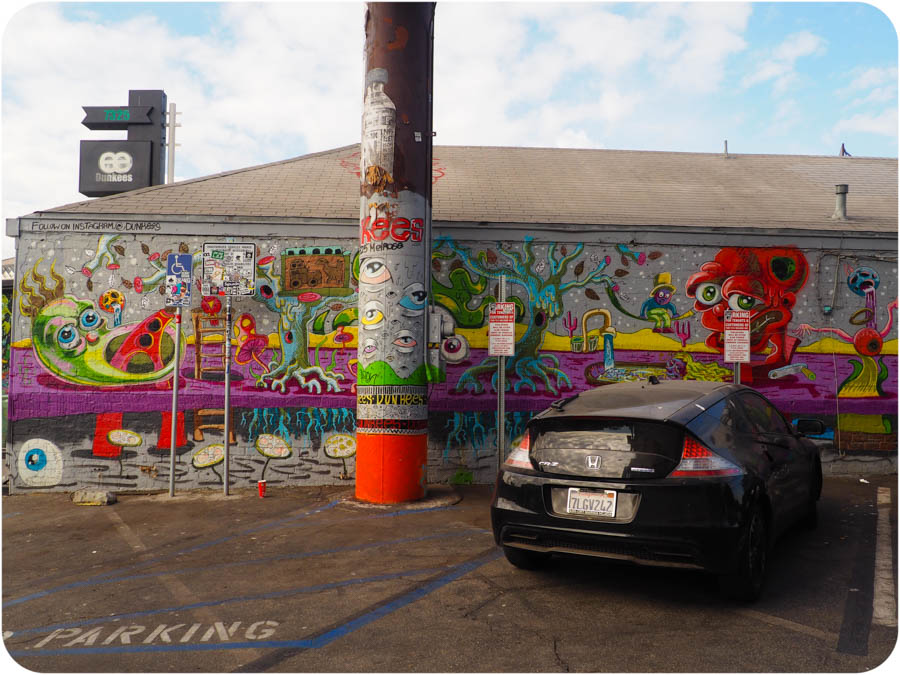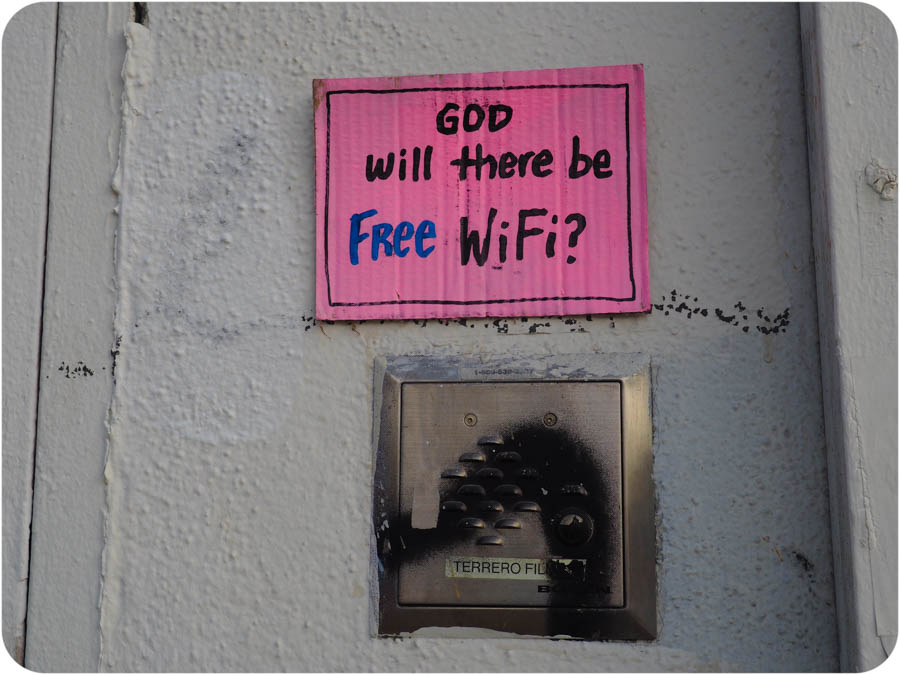 If there's not, you're in the wrong place.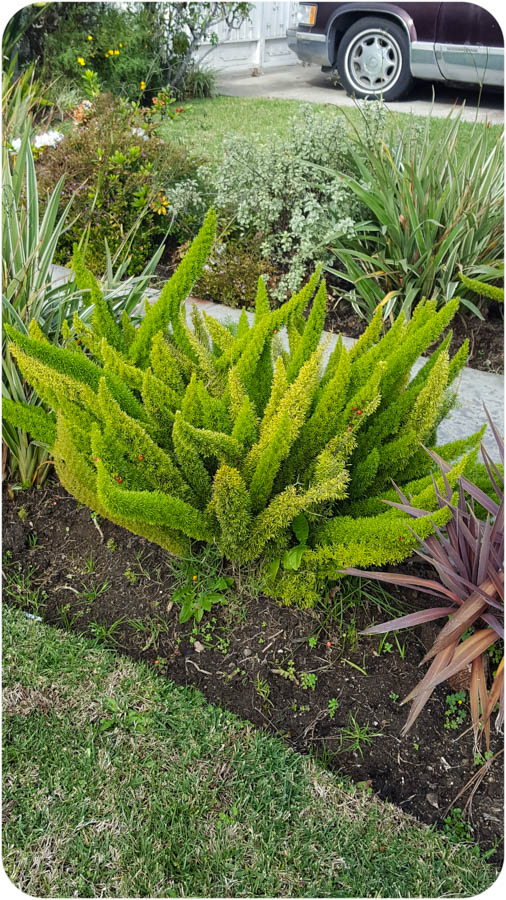 I dig this bush a lot, it looks like it moved out of an ocean bed into someone's front lawn. I'm thinking it's a foxtail fern.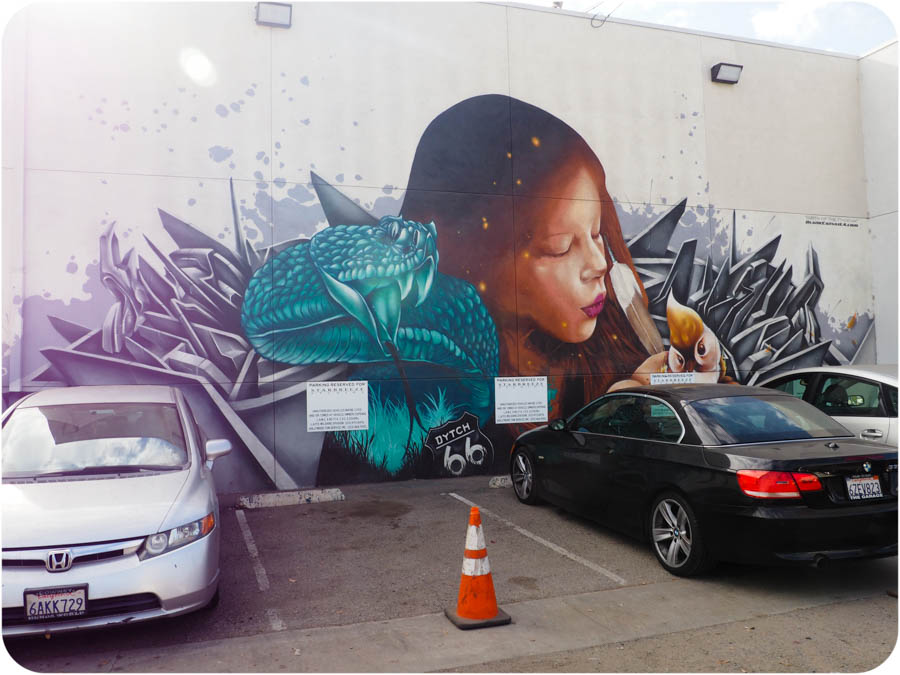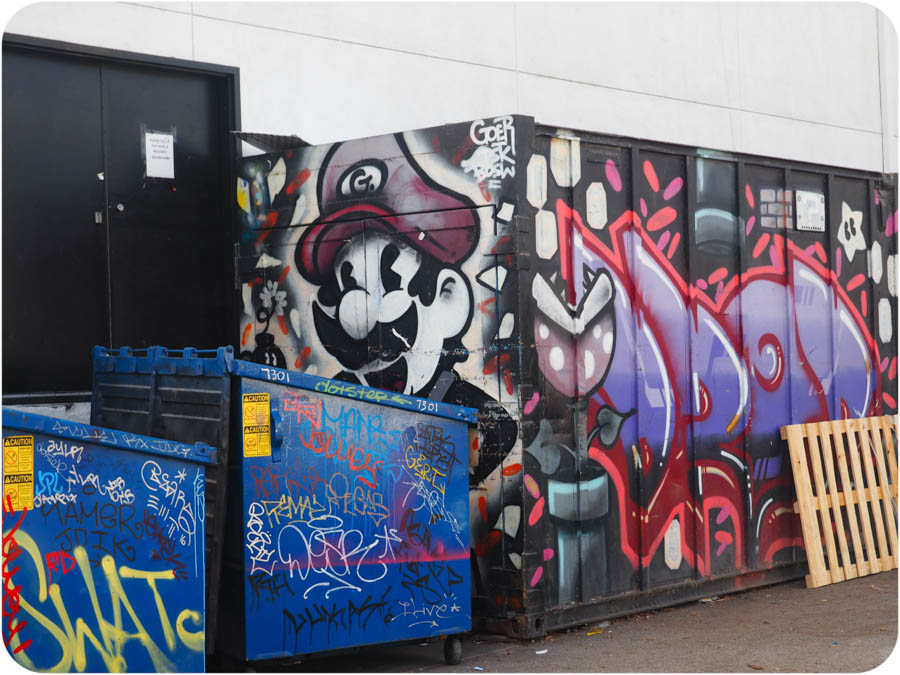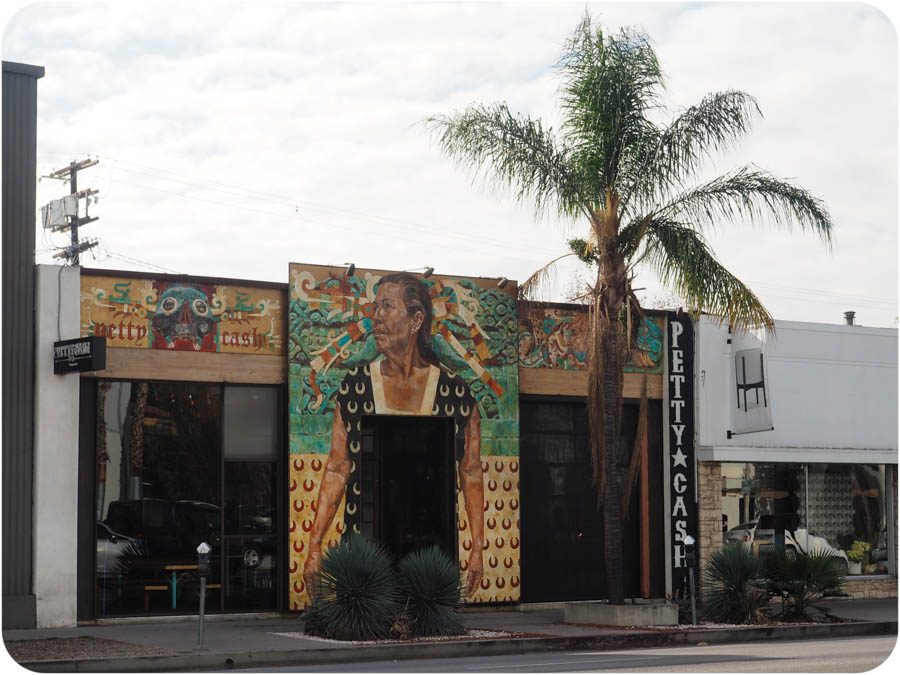 That destination was ScentBar Hollywood. No one could have predicted when I was kid that I would grow up to be a complete and utter perfume hoor, considering I used to get a migraine whenever anyone with heavily-applied scent would walk by. Either I've built up a tolerance, or the choking oriental cloud style of the 80s has fallen out of favor, but I haven't experienced a scent trigger for ages. It's fun to dabble in scent, and there's so much to try in the world of niche perfumes and oils. I've been buying little samples from LuckyScent for years, because the descriptions almost always suck me in, but I'm not always thrilled by the scents themselves, and who wants to splurge big bucks on a bottle of scent that they don't like? ScentBar is one of LuckyScent's physical locations, and I was excited to have this opportunity to go in and sniff ALL the perfumes I'd been intrigued by online and some I'd never considered. ScentBar also offers up to four samples free of charge, so in addition to a small bottle of scent I'd been eyeing for a while, I was able to walk out with four new things to try: Hummingbird (the floralest floral to ever floral), Kismet (recommended to me as an ambery vanilla that doesn't read too gourmand), Confessions of a Garden Gnome (green and playful), and La Danza Delle Libellule, which is honestly something I never would have reached for based on its notes (apple? fruity? Naaaaaah) but I fell in love with at one sniff, because it smells like a warm secret garden where everything good lives. Which just goes to show me that I don't always know what I'll like, so I shouldn't write things off before trying them.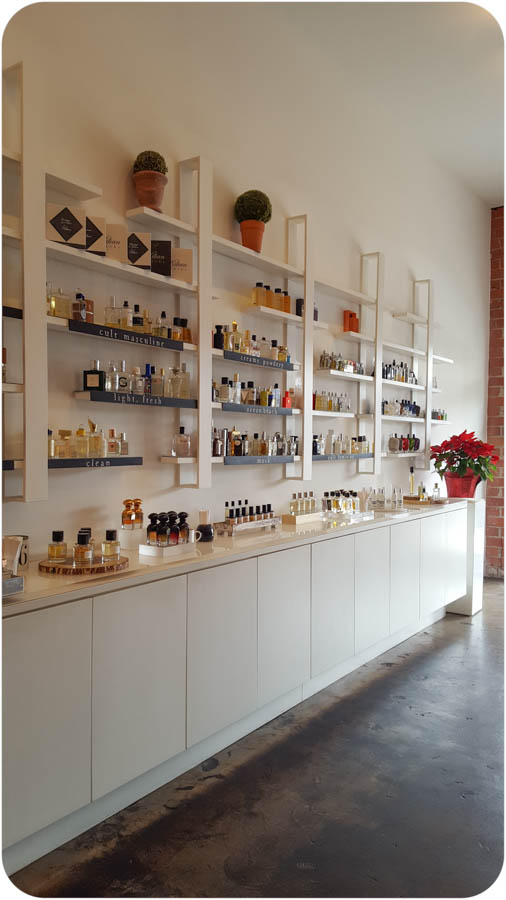 After ScentBar, it was time for lunch, and there was no place I wanted to eat lunch more than Trejo's Tacos. I once received a book as a gift that was essentially making fun of actors' headshots–very "look at how stupid this person is, wanting to be a star". It was deeply cruel, and I remember seeing Danny Trejo's photo inside, so literally every time I see him in a movie or a show I am completely stoked for him. I'm also stoked that he was able to take his new fame and turn it into six thriving restaurants. 
When I arrived, I ordered a jackfruit taco, a carnitas taco, the street corn appetizer, and a strawberry lemon agua fresca, and I took a seat outside, because being able to eat outside in January is peak Happy Place.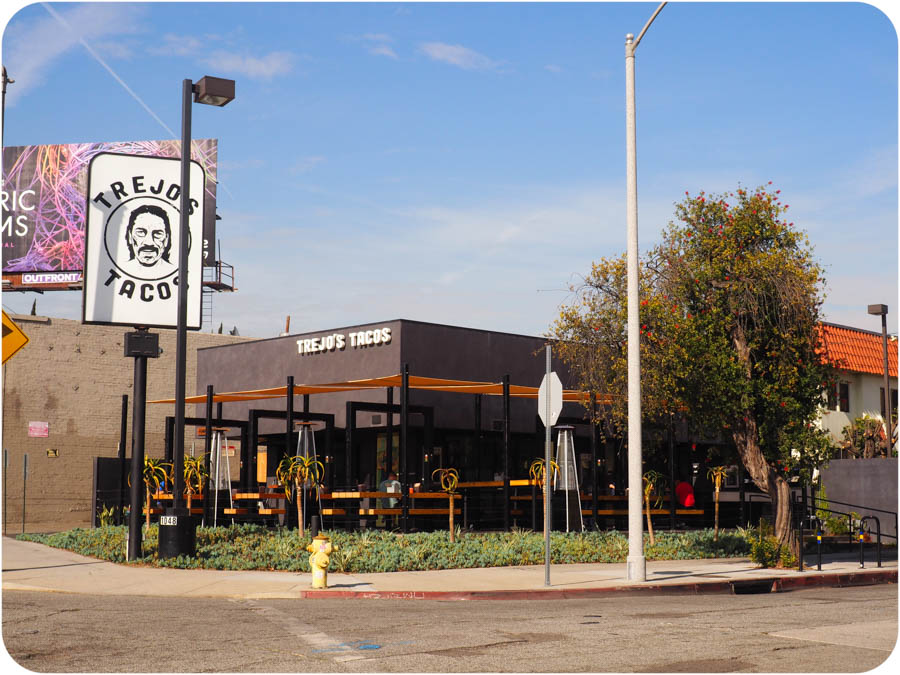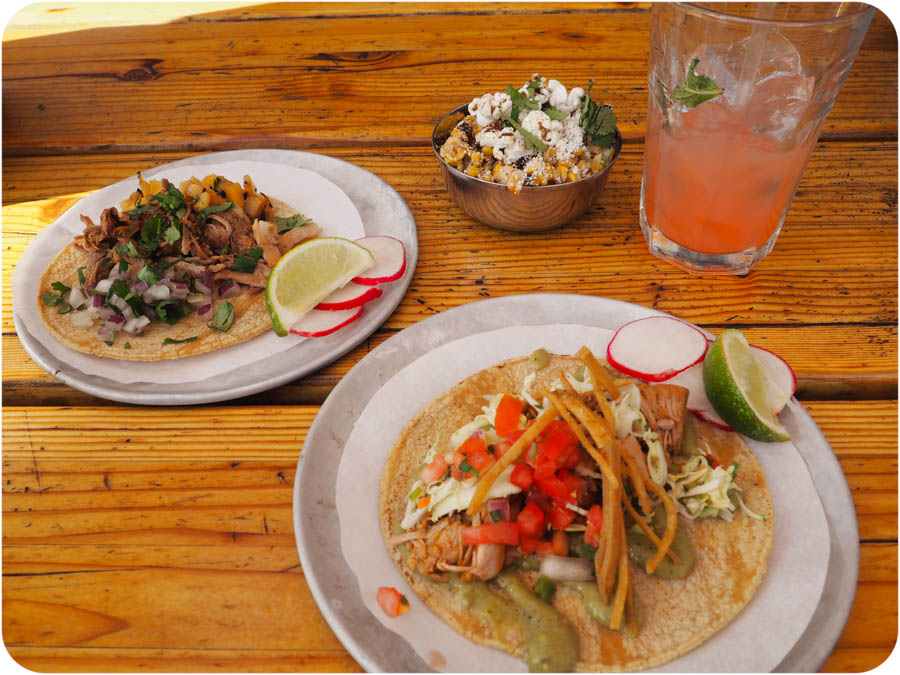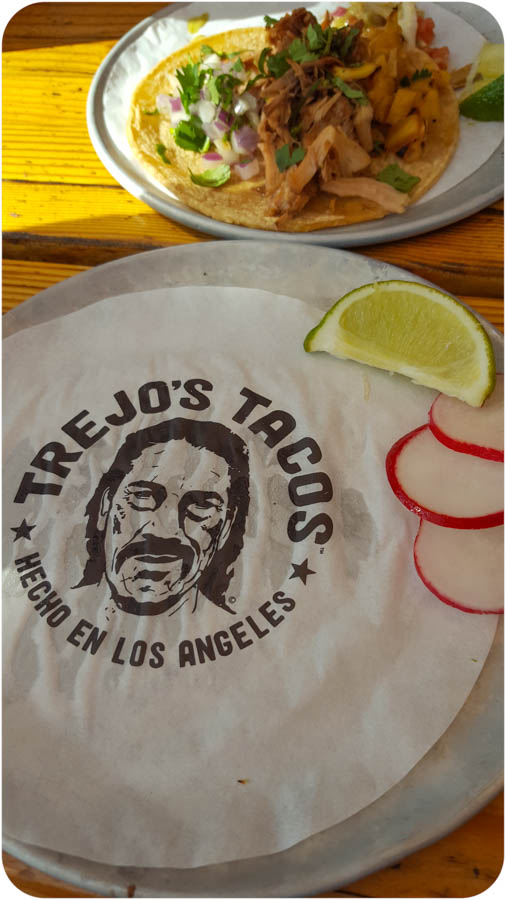 The street corn was charred grilled corn with a chipotle cream and popcorn, and it was totally bomb. The popcorn was a surprising element but it worked. The standout, however, was by far the jackfruit taco. I'd heard that cooked jackfruit takes on a texture like pulled pork, and that it soaks up the flavor of everything around it, much like tofu, but I don't know that I believed it. Well baby, I'm a believer now. The cooked jackfuit was shockingly meatlike. Juicy, flavorful, delicious. I vastly preferred it to the carnitas taco–the pork was a tad dry and had me looking around for salsa or hot sauce. The jackfruit taco needed nothing because it was everything. EVERYTHING.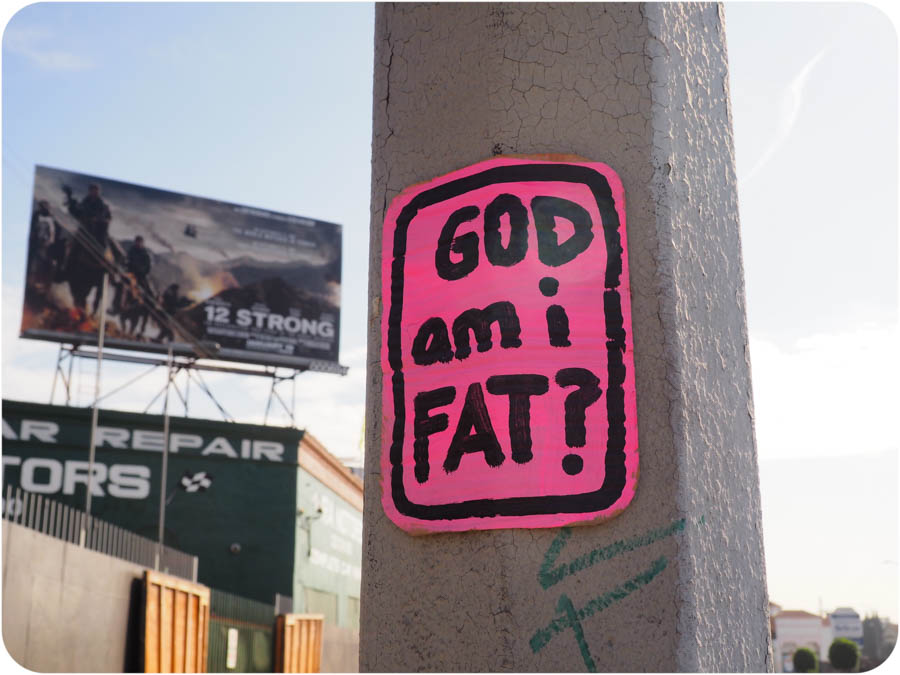 This was across the street from Trejo's Tacos, I wonder how many of these pink signs to God there are throughout the city?
After lunch, I made my way to Velveteria, a museum dedicated to black velvet paintings, located in Chinatown. This place deserves its own post, and it's going to have one later this week. Watch for it! In brief: it's weird and great and everything I hoped it would be.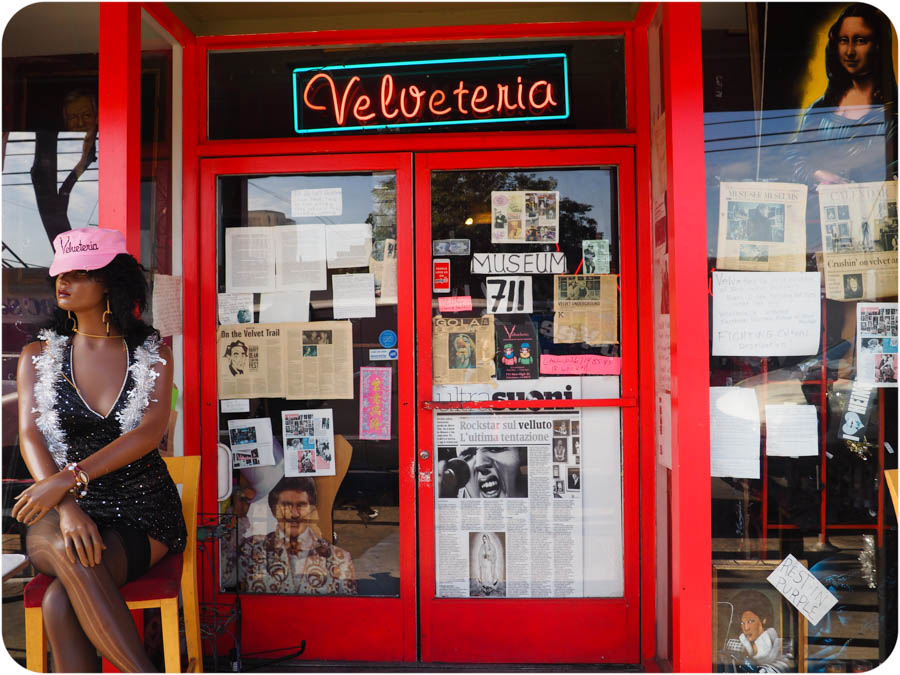 From Chinatown, I made my way to Culver City, primarily because I wanted to be closer to the airport as my time grew short. I had fun just walking around, checking out some more street art, peeping in some more shop windows, and eventually ending up at Coolhaus, a super premium ice cream shop. I'd tried one of their frozen ice cream sandwiches from their grocery store line and was really unimpressed, but I also think it's difficult to translate that fresh ice cream sandwich experience into a prepack, so I wanted to give the original a try. Verdict? Much, much tastier, particularly their ice cream. I tried their brown butter french toast ice cream (aces) and their churro cookie dough (even better), but their cookies leave something to be desired, and overall, I still think The Baked Bear is a better place to get your ice cream sandwich fix.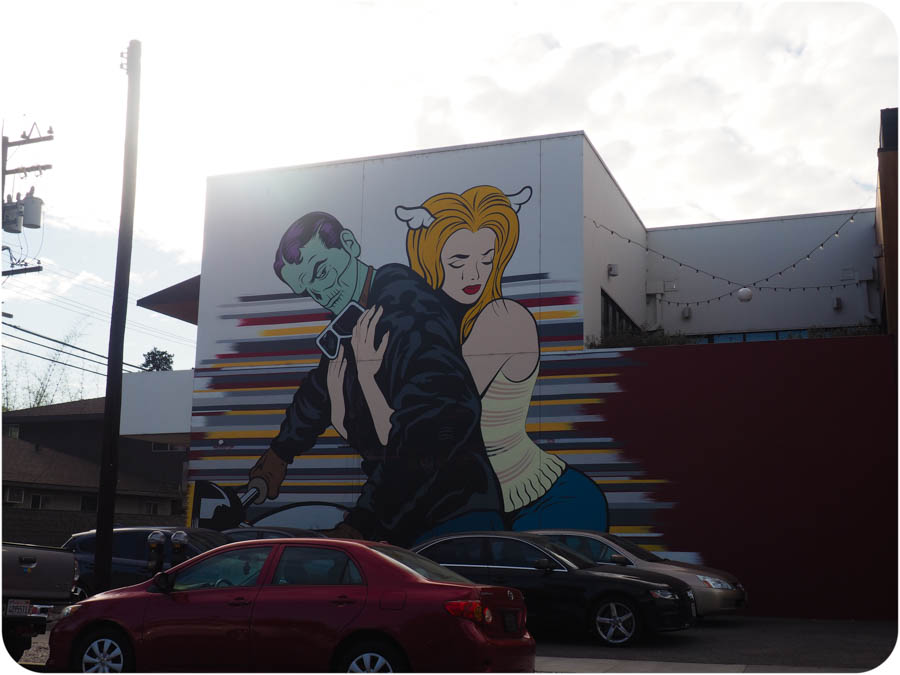 I'm certain I saw a piece by the same artist in Iceland!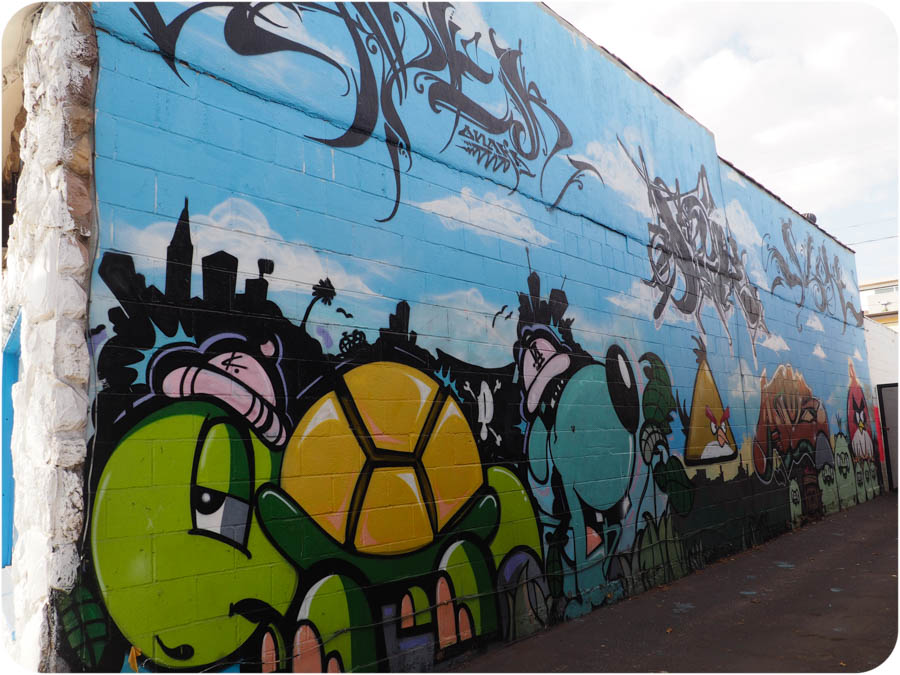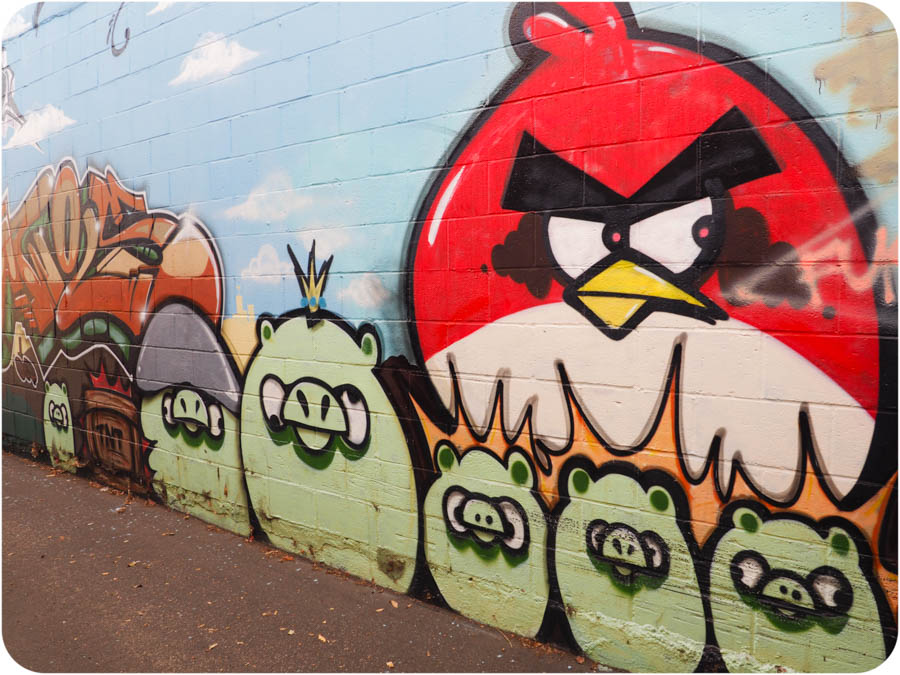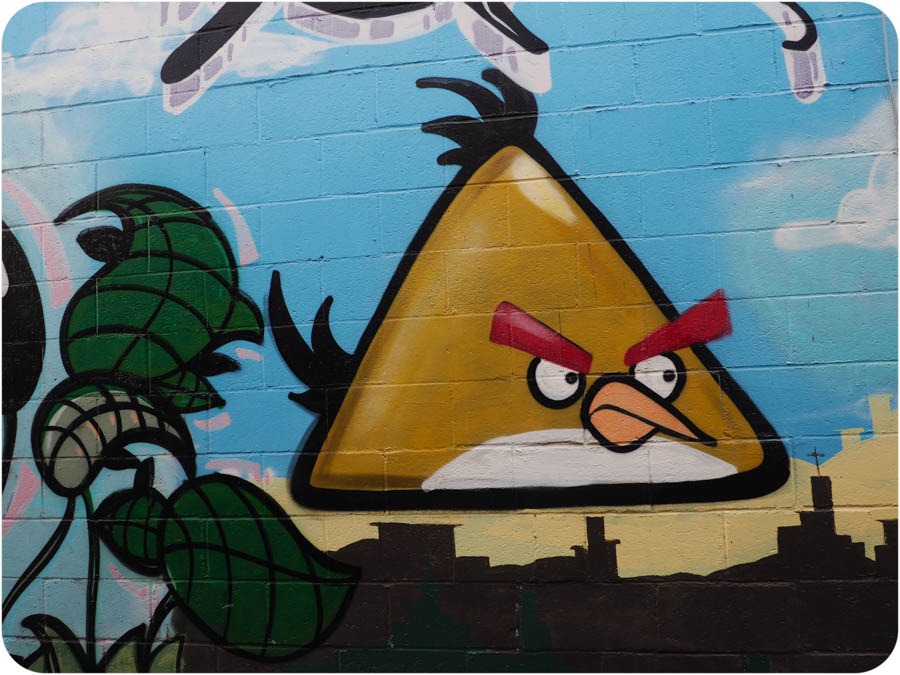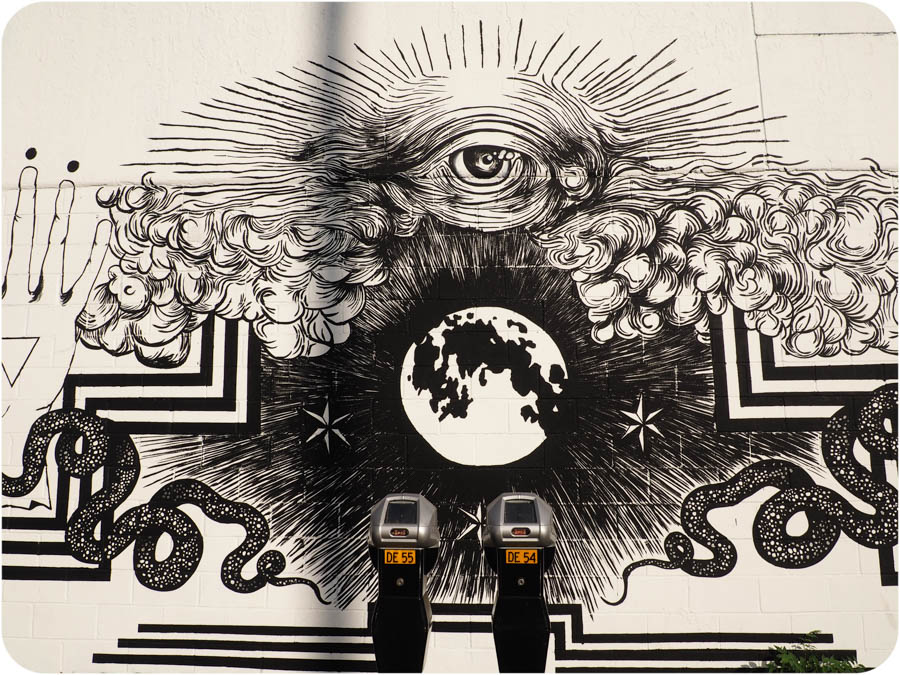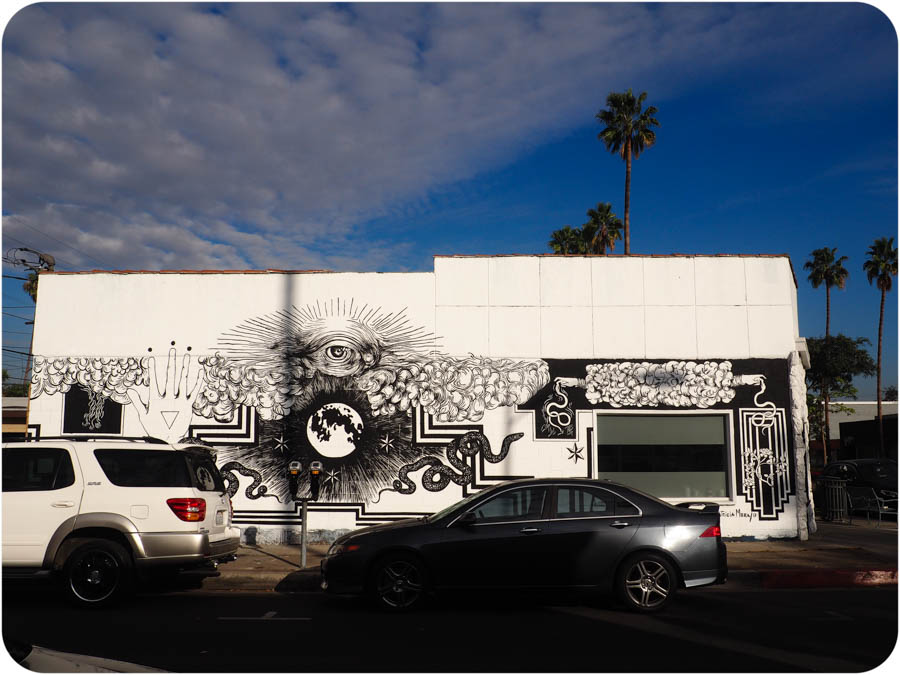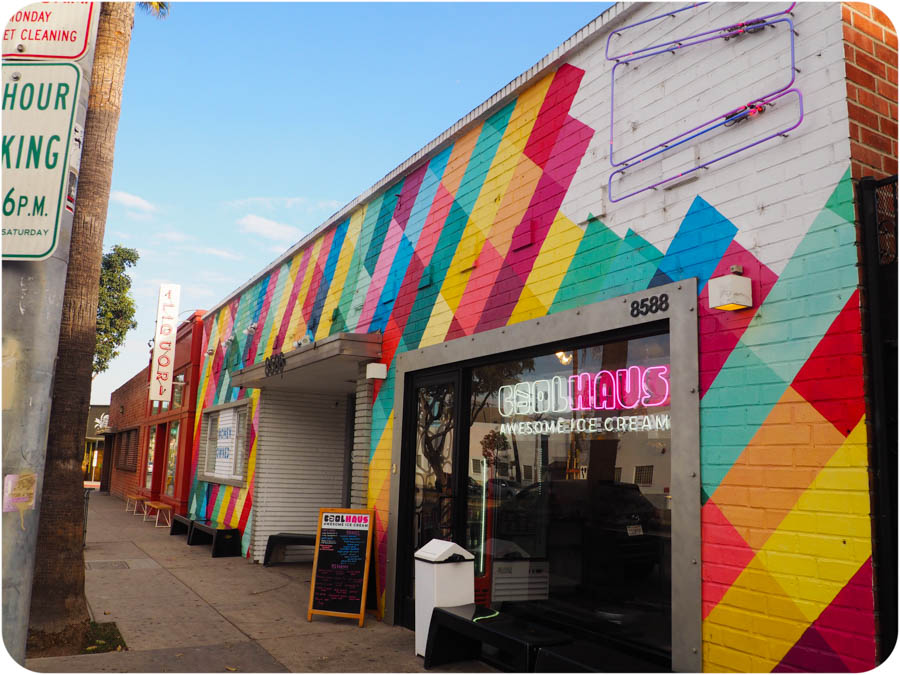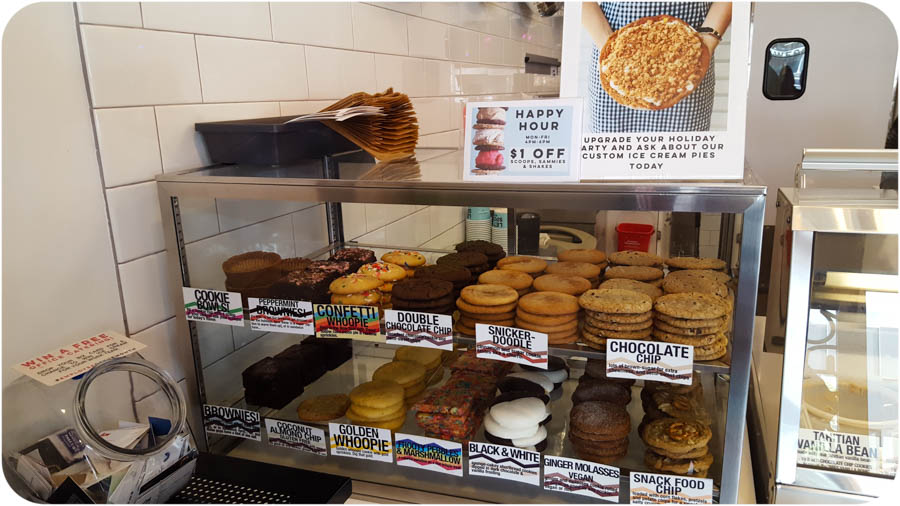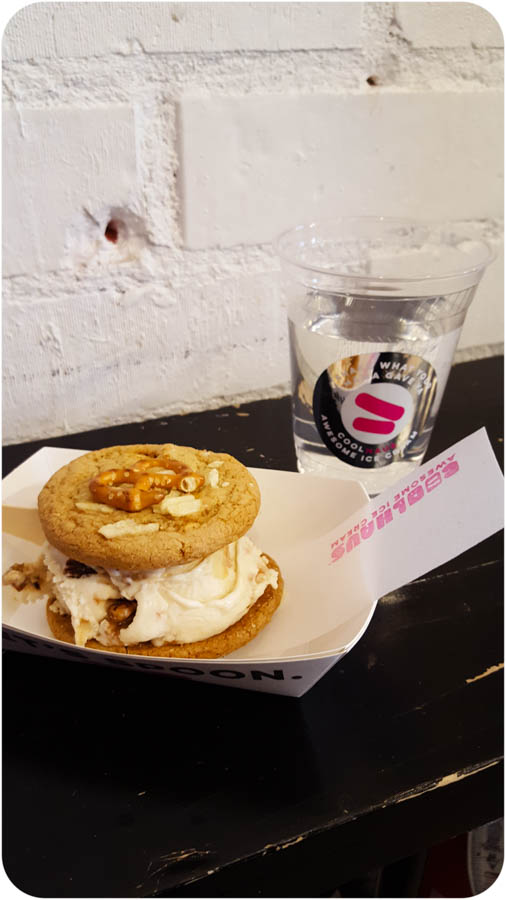 And then it was time to head back to the airport, where I finished the excellent book I was reading and met an aspiring novelist who bought me a drink and regaled me with the tales of her past twenty-two days in Mazatlan.
There's no denying that I was pretty ticked off when my reason for purchasing nonrefundable airline tickets was going to be closed, but ultimately, I'm glad, because I'm certain that I had a much better time carving out my own happy place than I would have had there. I also learned that I do well traveling by myself, and that if I have a problem, I can figure it out. I also learned that people talk to me a lot more when I'm alone, which I'm generally down with, because I'm interested in people. Overall, I'm declaring this experiment a success and am looking forward to booking more impulse flights!