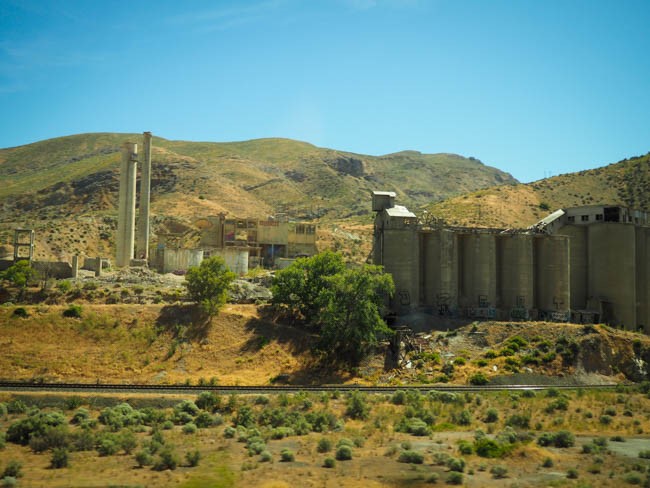 This is probably a good place to play post apocalyptic power struggle games. It's also probably a good place to have a rusty shank slipped into one of your organs.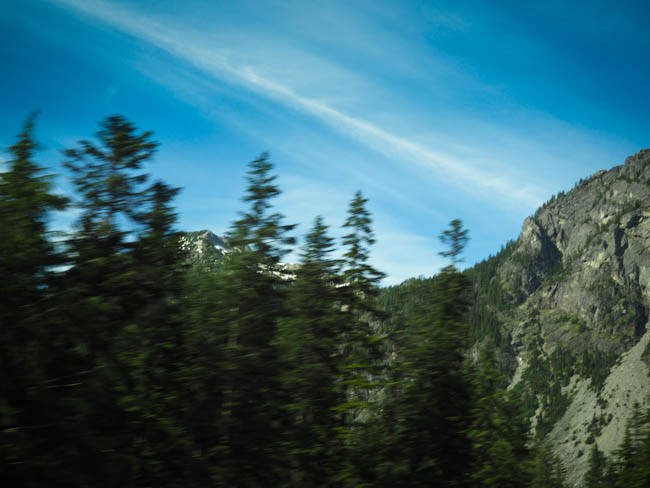 I've had some rough travel days (getting a wicked butt sunburn the day before a 7 hour flight, sleep deprivation, minor illness, etc) but this day was, by far, the worst travel day I've ever had. I was at peak illness, the kind of sick where just getting out of bed to sit in one place for hours on end seemed like an insurmountable task.  It started off bright and early with a trip to the Boise Whole Foods, where Emily made me drink something that tasted like a berry-flavored sheep's stomach and also pushed some other kind of cold medicine in my general direction. Rachel offered me some sudafed, but like all nervous white people, I'd heard that episode of This American Life about acetaminophen and I had no idea how it would react with the aforementioned berried grassbile, so I declined.
I clung tight to that nervous no for at least a couple of hours, until we started going through some large changes in elevation fairly quickly. My ears were super plugged, and at one point, the pressure and pain in them was so severe that it seemed a likely possibility that my eardrums would rupture. I begged Emily to pull over at the next available exit to give my ears a break and then I sat out on a bench in front of a gas station, stuffed some pills in my facehole, and sobbed like a baby, which is a sure way to win the love and respect of the other people in the car who were probably already a little tired of your shit. Speaking of which, I promise to never give sideeye in the direction of a crying baby on a flight ever again, because those babies are tougher than me. I eventually collected myself and got back in the car, the sudafed making the rest of the day's mountain passes more bearable. And dang, it was nice to see the rich green of the Cascades after a week in the desert, because after twelve years in this state, seeing them feels like coming home.
So, could a powerlifting animal rights activist, a driven psychology student, and a loudmouthed crybaby fart machine spend eight days and nights together in close quarters and remain friends? Or at least not intentionally drive off a cliff to end all of the farting and inappropriate jokes?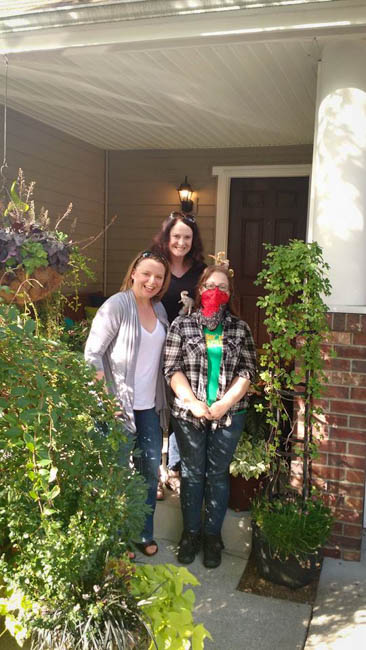 Yes. Yes we could. Stay tuned for Sarcasm and Stomach Bugs 2017: The Harpies Take Manhattan*!
*Not actually a thing. Yet.
Save
Save