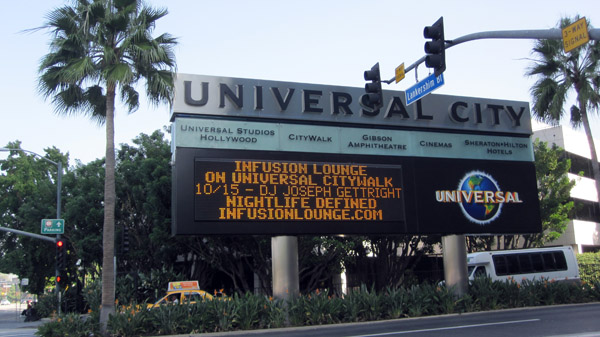 We took the free tram from the Sheraton Universal to Universal Studios, and were dropped off at CityWalk. Now, I'd seen the sign at the entrance of the park calling the place Universal City, but I thought they were being cutesy and calling their combination of two hotels and one theme park a city: the same way a Rite Aid, a mexican restaurant, and a Sally Beauty Supply somehow constitutes a mall. I really had no idea. Universal City itself is enormous, offering tons of dining, shopping, and entertainment options, with the Gibson Ampitheater throwing free concerts nightly. They even have an indoor skydiving facility! Had I known, we could have taken the tram the first night and skipped Hollywood Blvd…but I didn't, so we took what limited time we had before the park opened to explore and wolf down some food. And by wolf down some food, I mean deep throat a sausage so quickly that it made Michele Bachmann look like an amateur.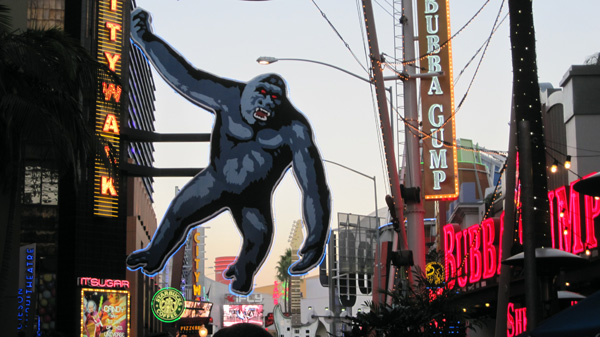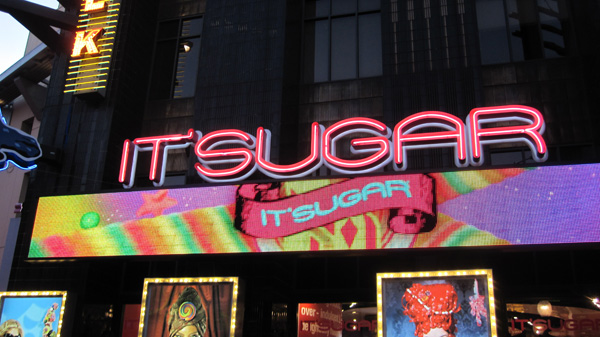 I didn't want to do much shopping, or rather, I saw a ton of things I'd want to own to wear/consume if only it wouldn't have meant carrying it all around for the next seven hours at the park, but we decided it wouldn't be too much effort to stuff some candy into our pockets from IT'SUGAR–especially if we found some awesome exotic candy. By exotic, I mean something we haven't seen or tried before, instead of a giant version of something familiar (2 pound Reese's Peanut Butter Cup, I'm looking at you!). Inside, they had a statue of Marilyn Monroe made entirely of jellybeans, and toothbrushes at 50% off: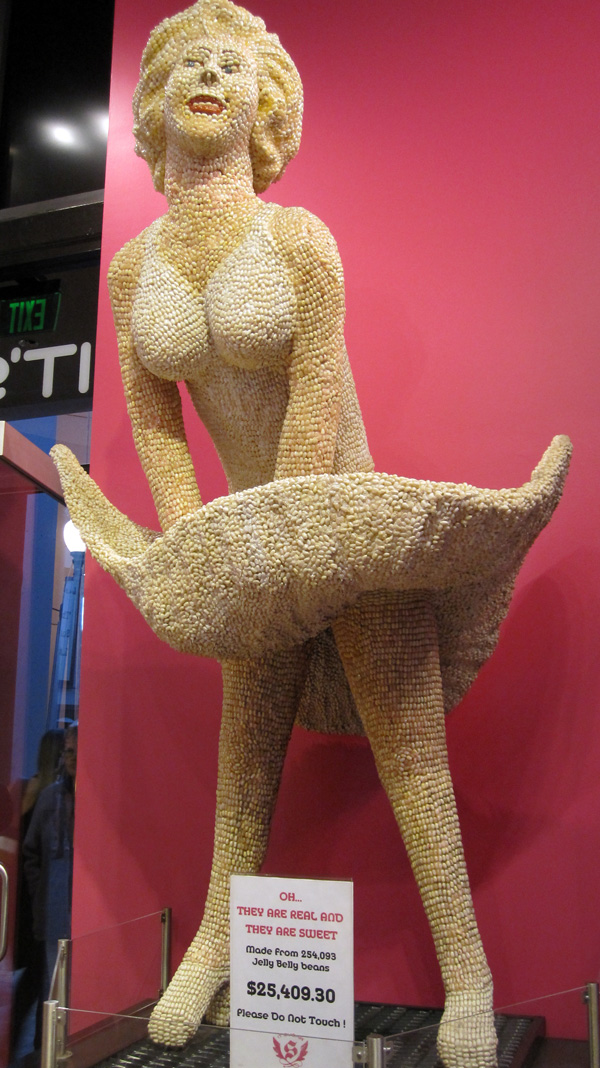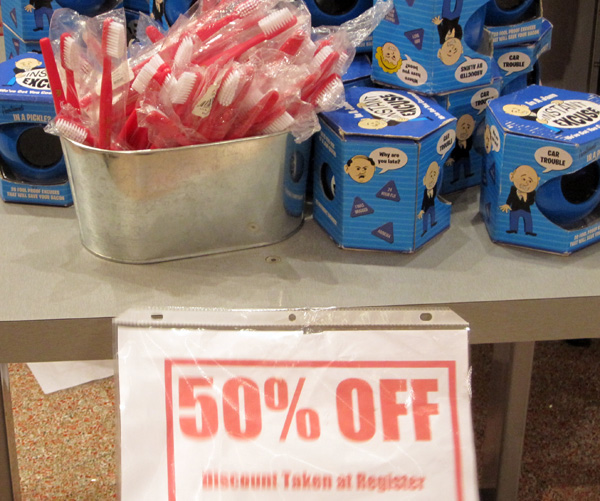 The store was mostly full of candy you could get anywhere, but I did manage to find something I'd never seen before: Milk Chocolate Pop Rocks. Well, two things, but I'm saving the second for a nom or vom after this post. Is this really it? At twenty-nine, have I already exhausted all of my candy options?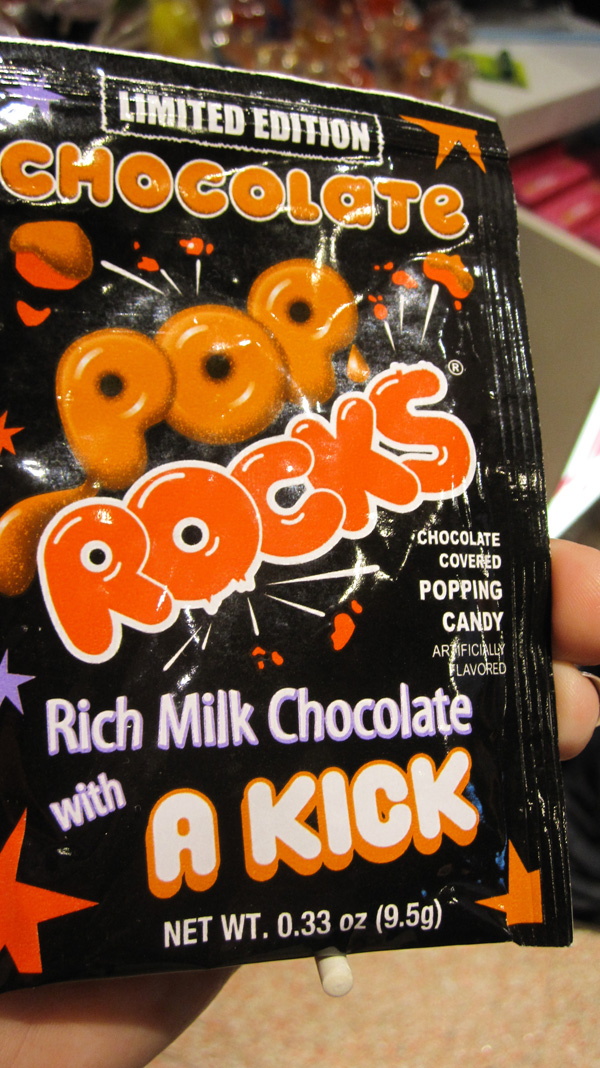 Now that I've tried the pop rocks, I can safely say that I'm not a fan. In order for them to pop, you have to keep a mouthful of melted chocolate in your mouth long past the swallowing point, making them sort of awkward to eat. I don't want to swish candy around in my mouth like wine. I'm really not even pretentious enough to do it with wine. The order of things is: put it in your mouth, enjoy, swallow. Not: put it in your mouth, wait for it, wait for it, wait for it….wait for it, enjoy, swallow. I'm a busy girl who needs instant gratification candy, lest I throw myself onto a shop floor in a delayed gratification tantrum.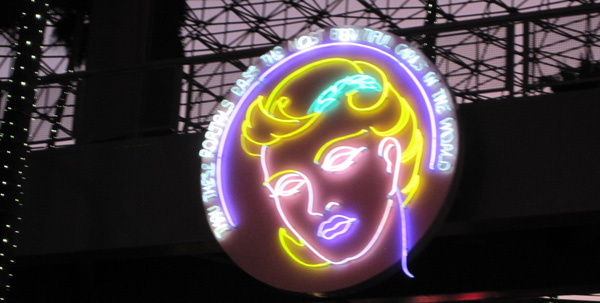 After buying our candy, inhaling our sausage, and drinking an unwise amount of fluids immediately before attending an event that's supposed to be pee-your-pants levels of scary, we found ourselves out of time and rushed off to the park entrance for the start of Halloween Horror Nights.