Moab turned out to be a super cute town by the light of day, full of shops and restaurants and even a rock shop that gives away a free dinosaur bone to every customer and we couldn't do any of it. Because as I said to Emily, "WE NEED TO STOP FUCKING AROUND." Which isn't really fair, considering I was the one who plotted all these meandering stops that pulled us off the more direct route and caused us to roll in to every evening's stop at 10pm, and now I was saying "NO, we don't have time to shop" like I was a trip dictator and was bringing two hostages along with me who were responsible for paying their own way?  Yeah, that's basically how it went down. We had time for breakfast on the beautiful hotel patio, sneakily stuff some second breakfast into our pockets, and grab coffee before we rolled out of town…
…and stopped a mere fifteen miles down the road at Hole N' The Rock. This is something that I knew about but actually hadn't added to my list, because I figured it was the sort of tourist trap that only I would be interested in. But I'm glad we did stop, because now I've toured the House on the Rock and the Hole N' The Rock and all I need to complete the trifecta is to tour a house UNDER a rock or The Rock's house (my email address is on my about page, Dwayne. Just saying.).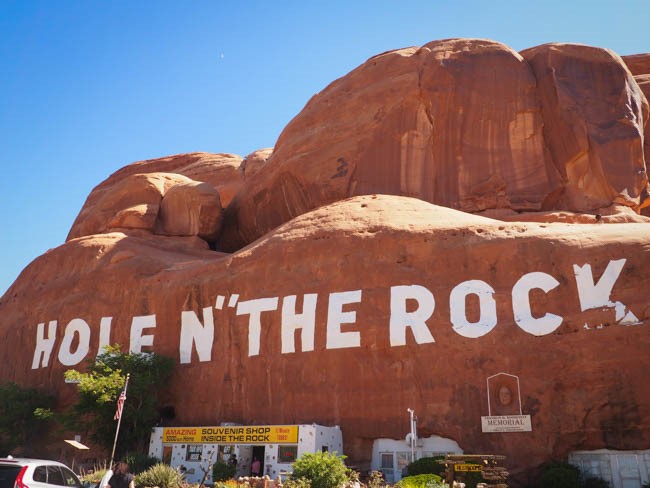 Hole N' The Rock is a home that was carefully dynamited out of a sandstone rock half a mile high. While we waited for our home tour to begin, we browsed through the shop, trying on hats, joking about buying one of the swords on the wall to wave out the window at cars that wouldn't let us pass…and one of the employees overheard us. It turns out she was our tour guide and this is how I got labeled "the troublemaker" on our tour. OK, sure, sometimes I cause trouble (mostly on the internet), but this time I was just innocently grabbing two gun shaped belt buckles in order to make a really gross joke which isn't troublemaking so much as it is cheap prop comedy.  However, for the entirety of the tour, she made sure to let me know she had eyes on me–no touching (I mean you, troublemaker), no climbing on anything (I'm looking at you, troublemaker) which incidentally made it really difficult to get into trouble.
There were no photos allowed on the tour (I mean it, troublemaker), so I will do my best to paint you a photo through the use of evocative language. It was basically a cave that someone turned into a house.
Not evocative enough? Sheesh. There were a lot of odd juxtapositions in the house in the Hole N' The Rock. Yes, it's essentially a cave house–with the portion of the cave that was turned into a commercial kitchen painted a thick shiny mint green to prevent sandstone from crumbling into the food, decked out with 50s era appliances. The rest of the cave walls and ceilings are natural stone, with supports left up all over to prevent the half mile of stone above them from falling down and smashing them at the molecular level, like scientists searching for the Higgs boson. Granted, I have not been in many cave homes, but I would have expected the furnishings to look a little more rustic. Instead, they had some ornate Victorian style antiques which looked very out of place in a cave. Propped up on the bed were lots and lots of creepy porcelain dolls, the kind that one could easily believe come to life when you aren't looking and kill people, their tiny white porcelain hands rinsing perfectly clean to remove all evidence of their heinous crimes. There were also some monstrous pieces of taxidermy–a mustang and her foal forever posed in the hideous curl the amateur taxidermist found them frozen in. A decaying burro with horrendously misshapen hooves. And all around, paintings of Jesus, watching the dolls watch the tour guide watching you.
The rest of the grounds you were free to photograph to your heart's content, save in the gift shops, because they don't want the world at large to have photographic evidence of what they charge for a bag of Doritos, lest they plan ahead and frugally pack their own.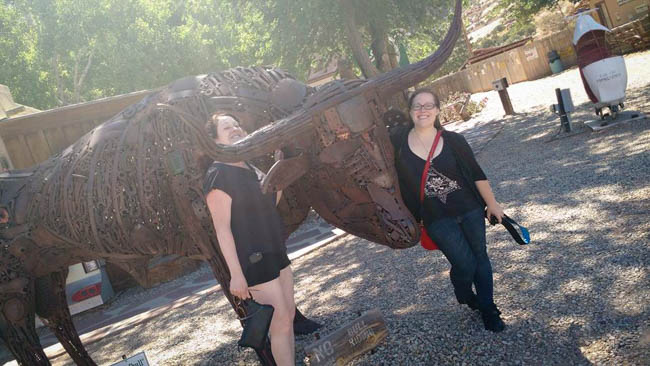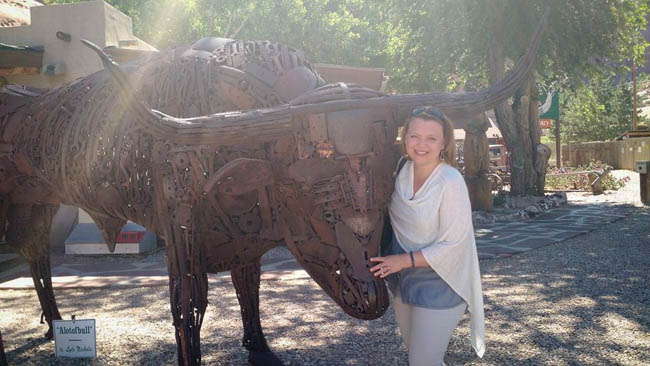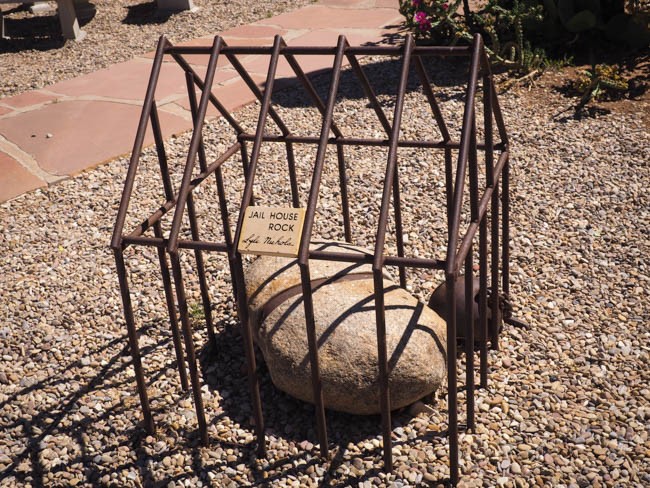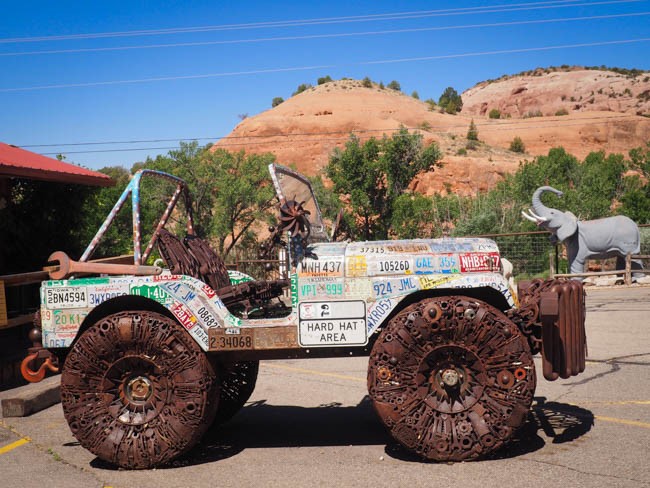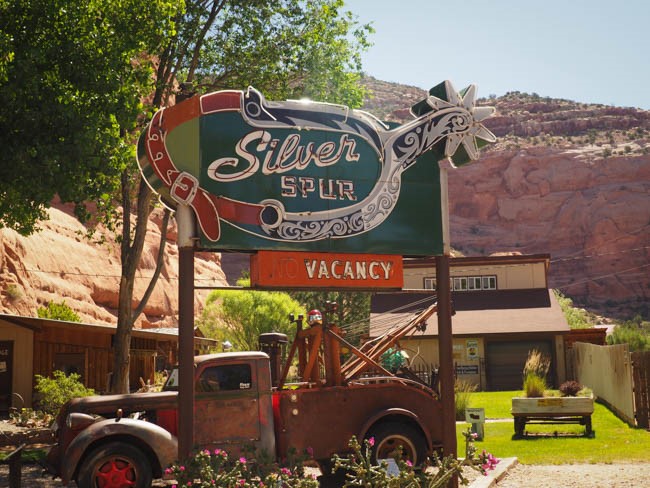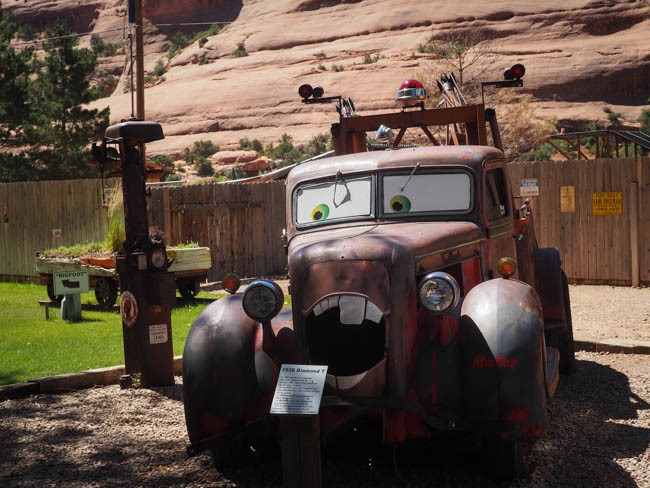 Dude, what is it with Utah and Cars?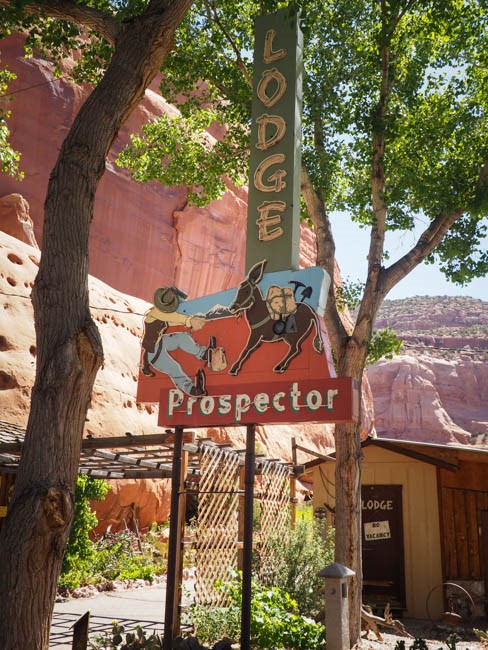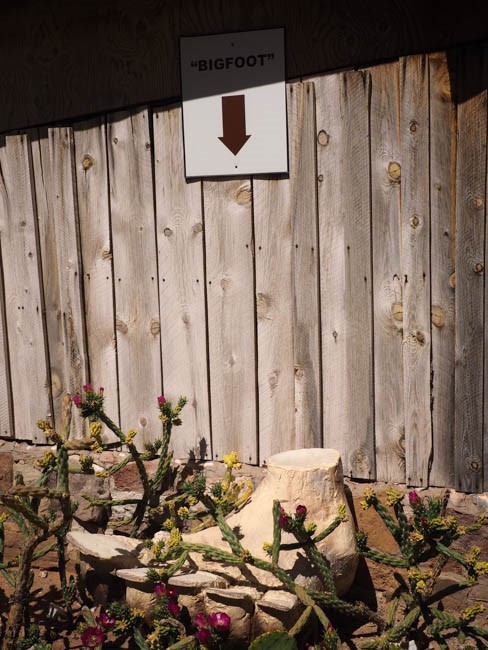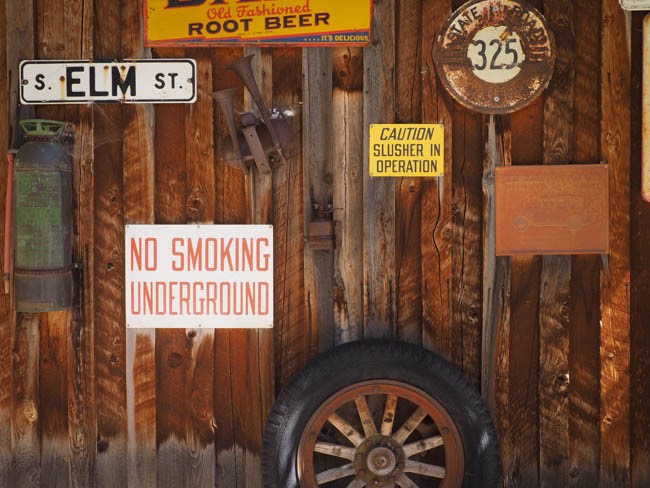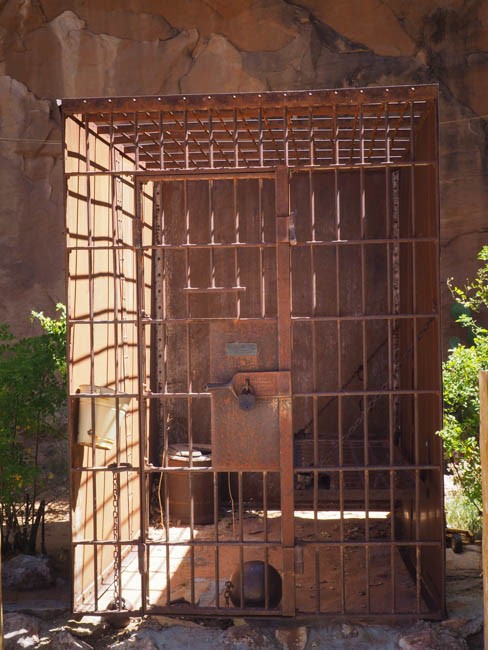 I'm not certain what they do with this jail but I'm glad I didn't sass the tour guide.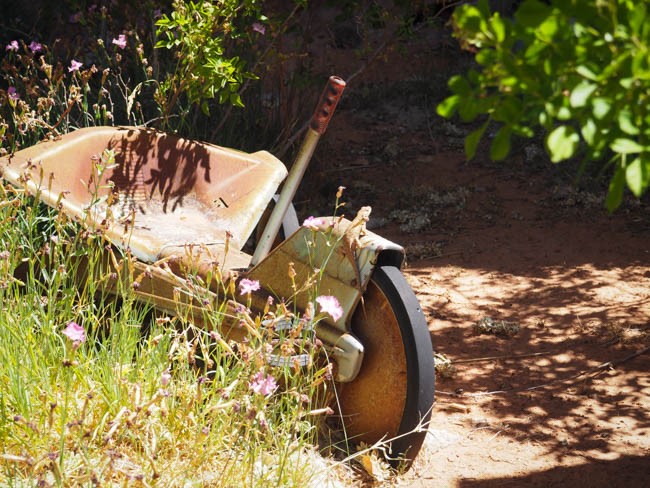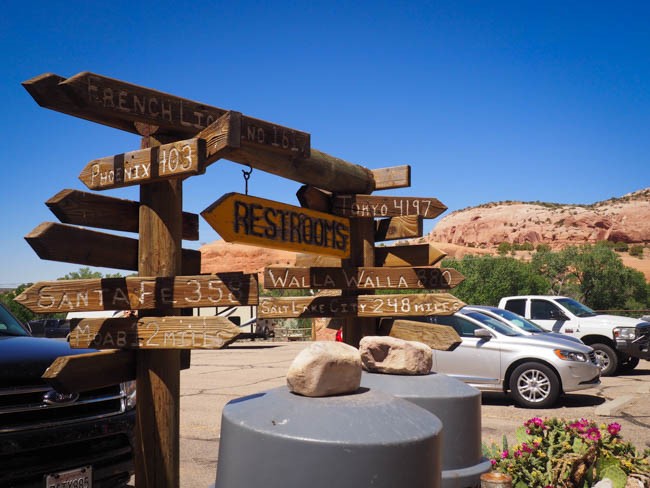 I thought it was funny that the sign had both our destination and a place from our home state on it.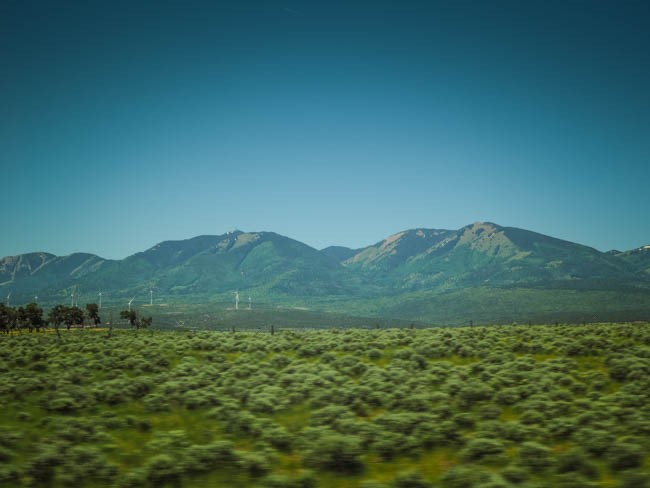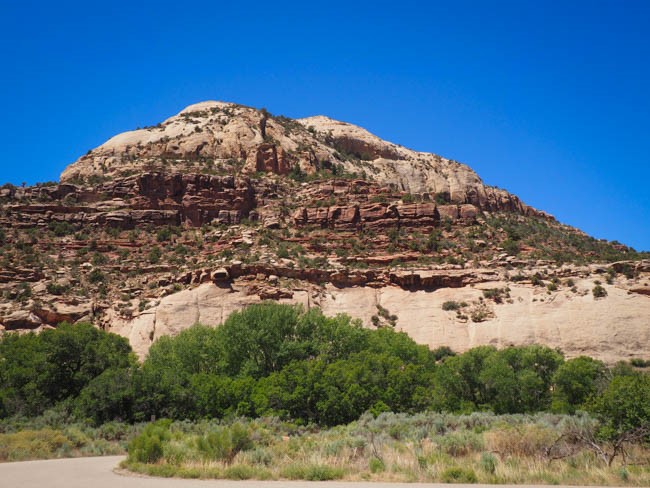 After we'd hassled Hole N' The Rock's many lizards and plumbed the depths of their gift shops, we headed to our next destination (and subsequently drove past it and had to backtrack to the (barely marked? Let's say unmarked.) offshoot road that led to it): Newspaper Rock. Newspaper Rock is a petroglyph site with art that dates from 1500 years ago to this century. And when I say "this century" I mean up to and including the current week because people can be real pieces of shit. Here's this thing with historical significance! It won't be complete until I carve my name into it, being a person of significance!  The markings themselves have not been deciphered, but it was still very cool to see something that old in person.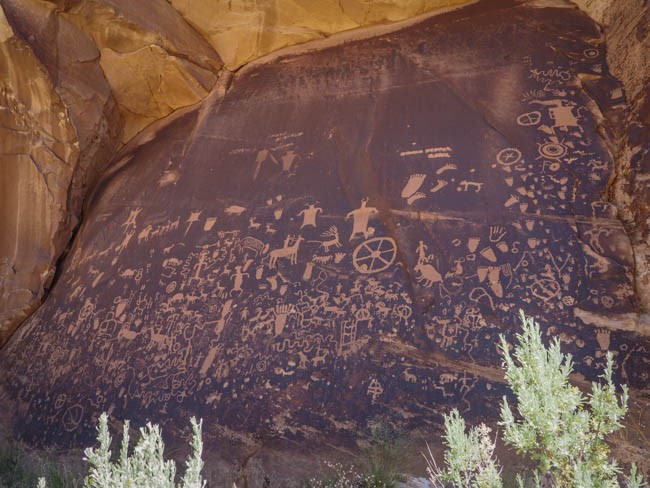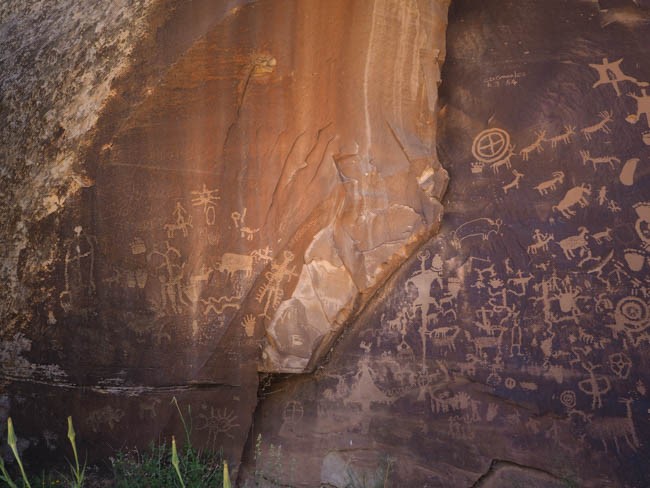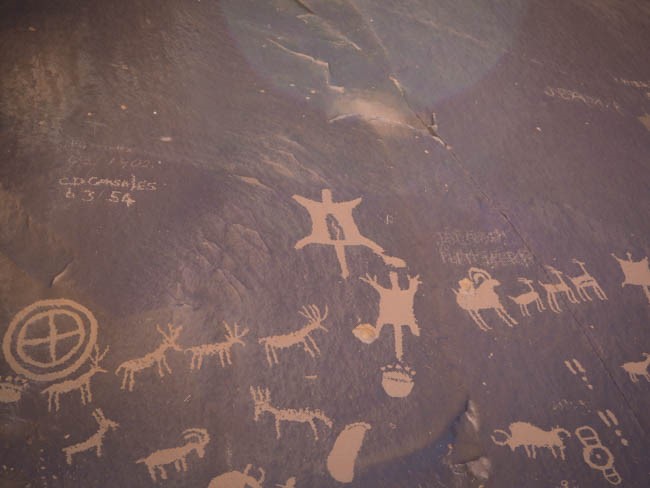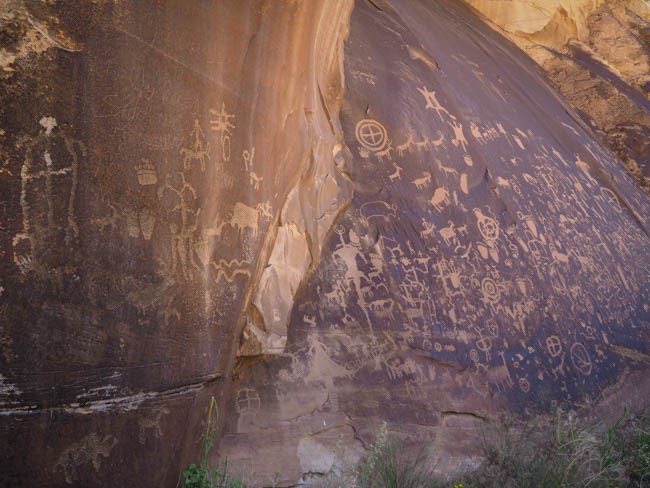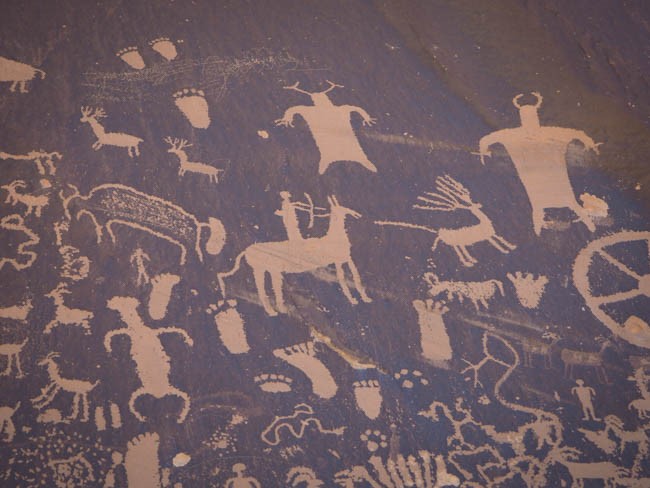 This looks like the discovery of one Dr. Richard Stinkbeard. (NSFW)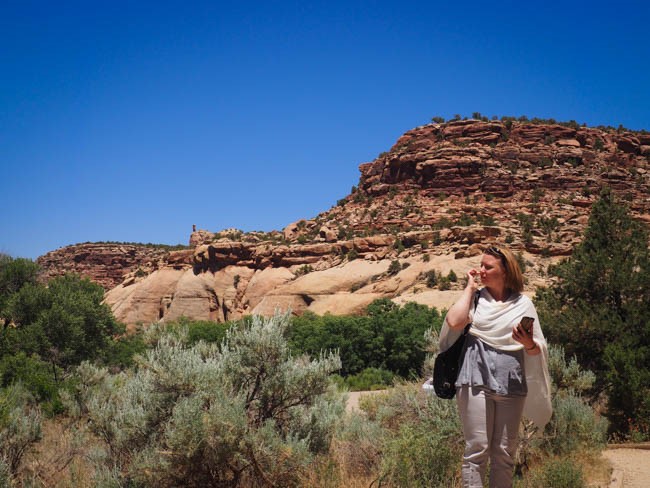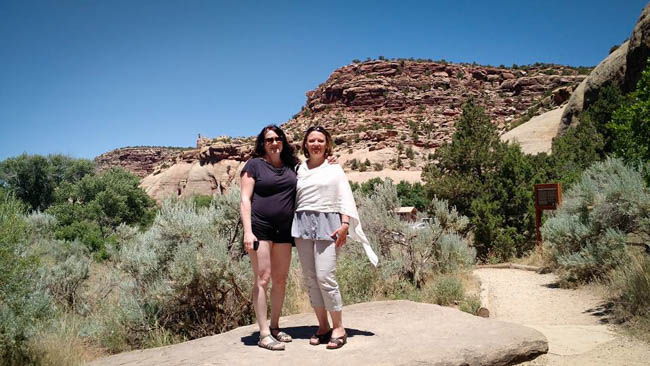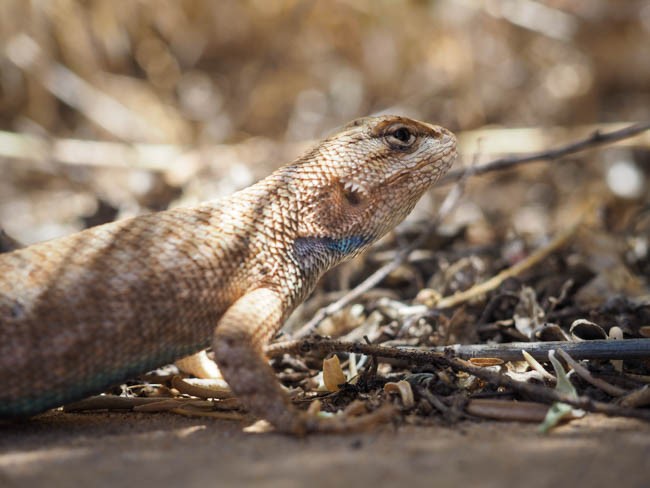 On our way back to the main road, we saw this…thing off in the distance, so Rachel and I went to check it out. It was certainly…a thing all right. Weather station? Alien detector? A new pyramid-based roadside attraction? I have no idea.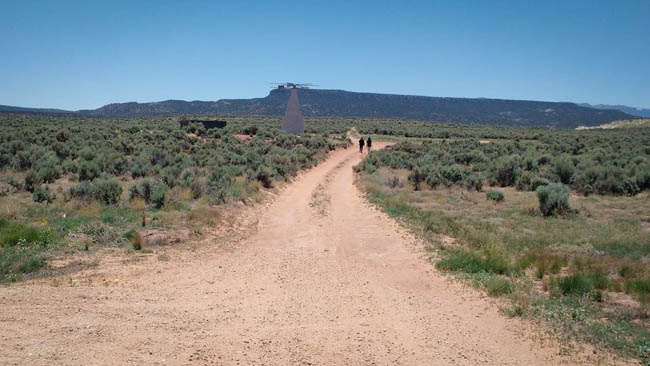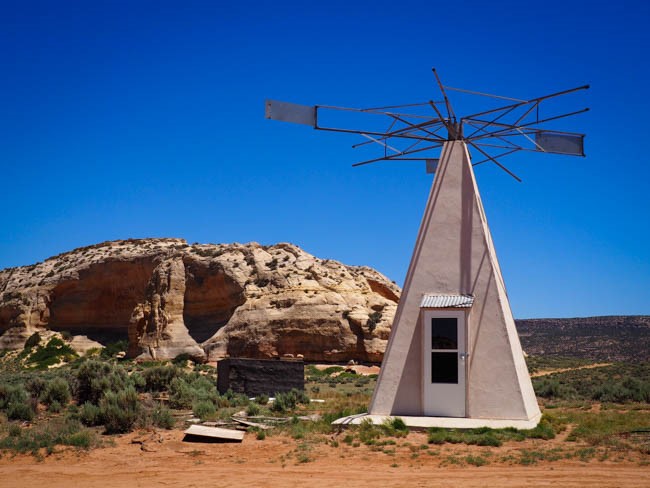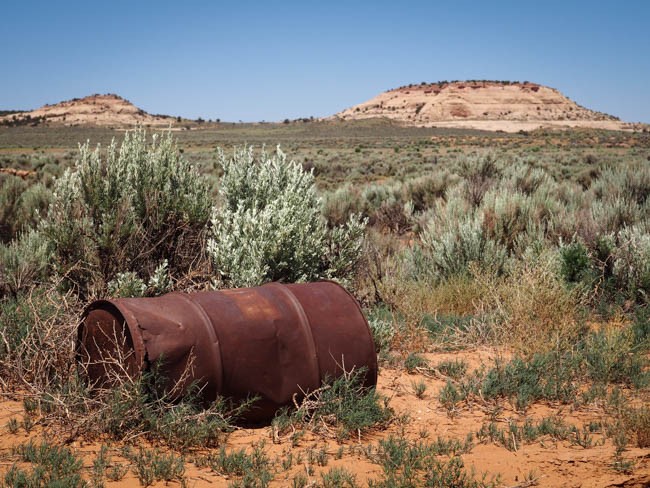 And with that assessment, we were off to check out more of a different sort of rock, blasting rock music and eating rock candy. Rock on.
Save