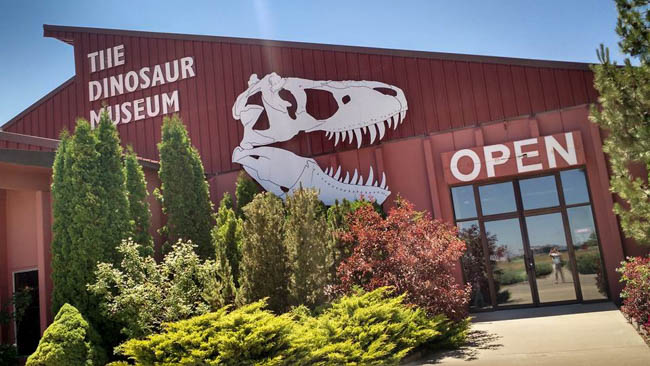 I second-guessed myself more often than normal on this trip. I mean, sure, I pretty much constantly live in my head anyway, but as the person who picked out all of the stuff we were going to see and do along the way, I was feeling some pressure. If I picked a bunch of stuff that made me and no one else happy, I ruined two thirds of the trip, wasted two people's money and vacation time, and that would probably do a sizeable blow to our friendship. I knew that The Dinosaur Musem in Blanding, UT, would be approximately the jillionth dinosaur thing we'd done on the trip, but I felt pretty passionately about it when I put it on the list, though I couldn't remember exactly why as we rolled up to this warehouse-y building in the middle of nowhere. I tried to tell myself that if it was terrible, at least we could leave, though that probably wouldn't make up for me telling Emily she couldn't browse the Moab shops for earrings.
Dudes and dudettes, this museum was awesome. It was possibly the best dinosaur exhibit I've ever seen, and you know I've been to many a dinosaur museum. The admission is dirt cheap (possibly cheaper than dirt) at $3.50, and the AAA discount cut it down to three bucks even. But this inexpensive entrance was really just a bonus. The collection here was top-freaking-notch, and there's good reason for it. The museum was founded and the exhibits were done by one Stephen Czerkas, paleontologist and preeminent paleo artist, who devoted his later years to correcting our misconceptions about dinosaurs–namely concerning their appearance. The feathered dinosaurs I saw here were unlike anything I'd ever seen before. They have one of only four pre-Cambrian logs in the world. And they have a full Edmontonsaurus complete with some areas of fossilized skin! AND the world's largest collection of dinosaur movie posters and other dinosaur movie memorabilia! The woman working there was awesome as well–within a minute of entering the building, she'd already told me a new-to-me fact about the T. Rex, and while we shopped around in the gift shop, she told us about how she used to fossil hunt in the area before it became illegal. We all loved her and wanted to take her with us, but since she had museum duties and we would be traveling home on a different route, we sadly parted ways, but not before buying a dinosaur mascot and naming her Feminist Killjoy.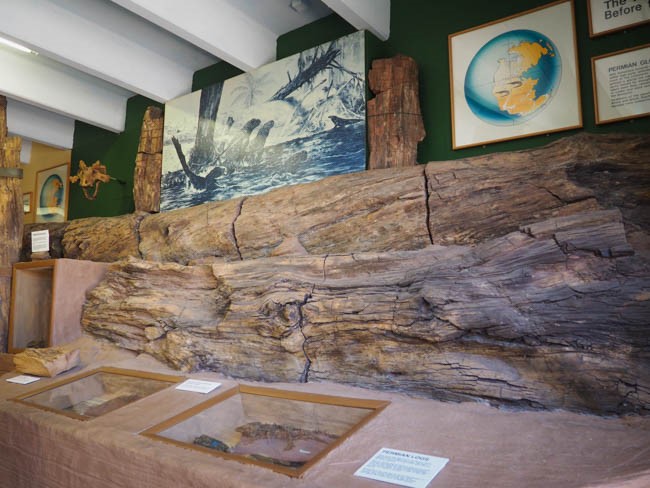 The aforementioned log, found in San Juan county.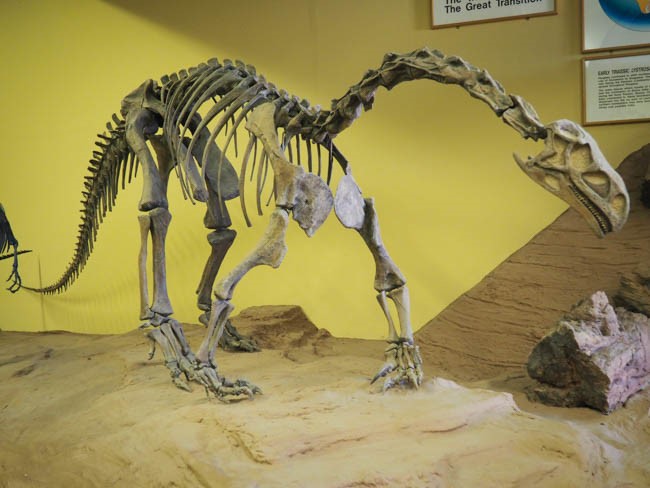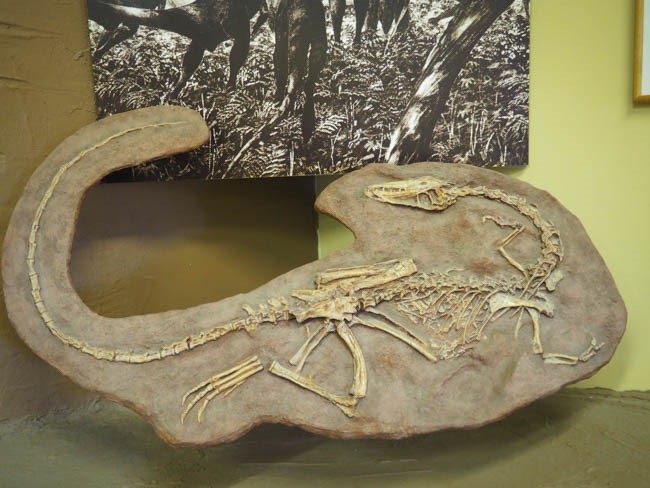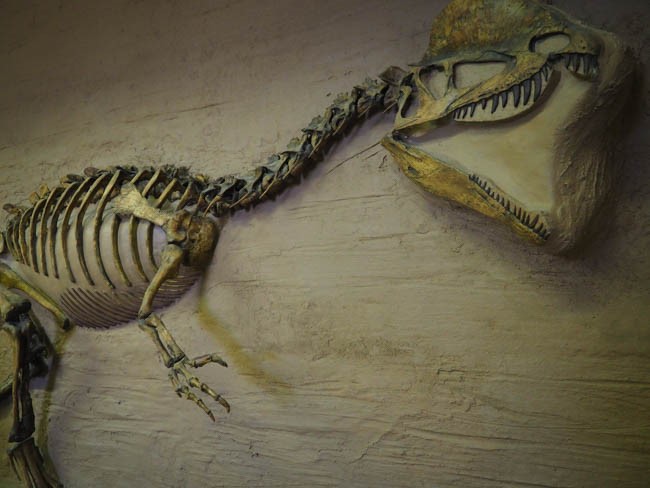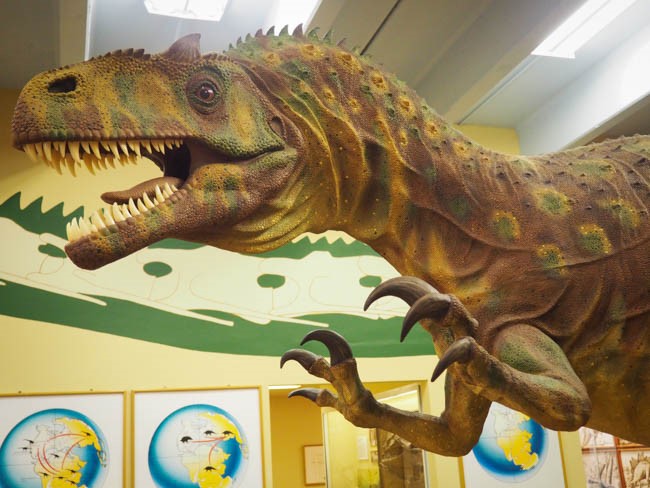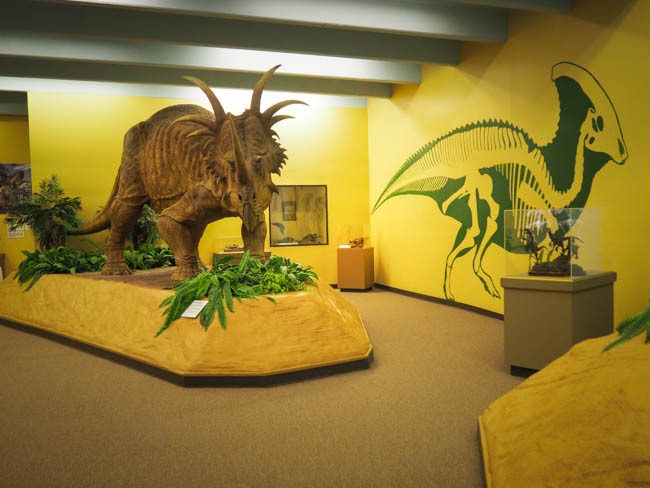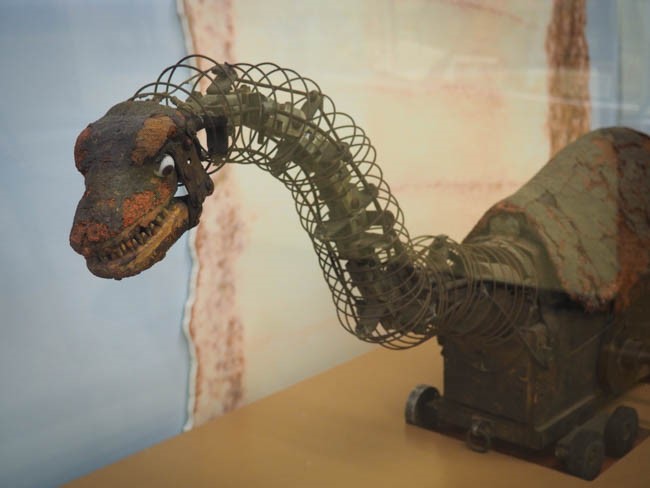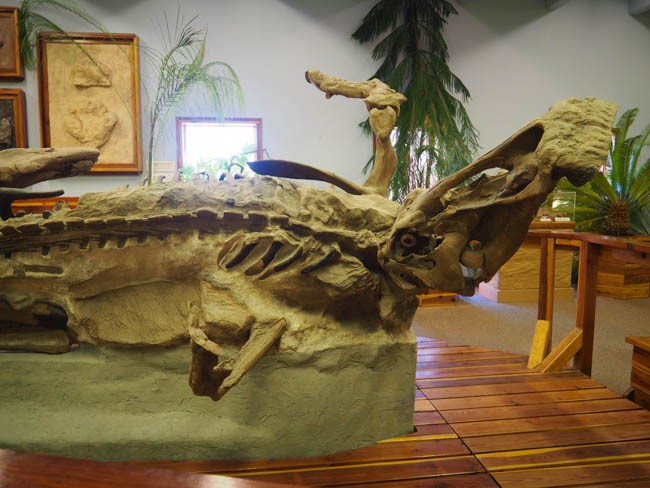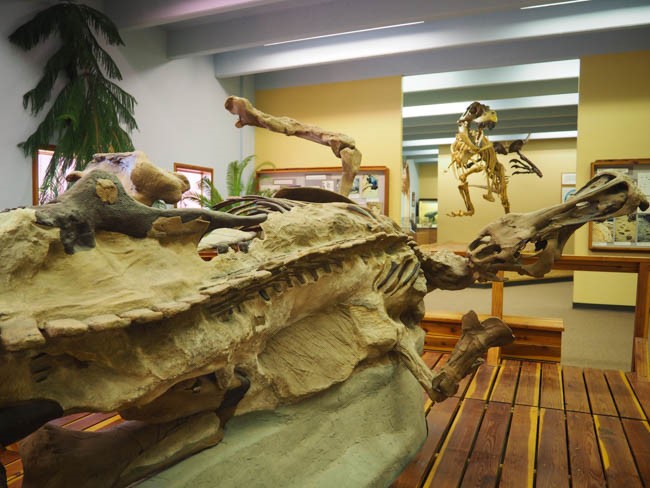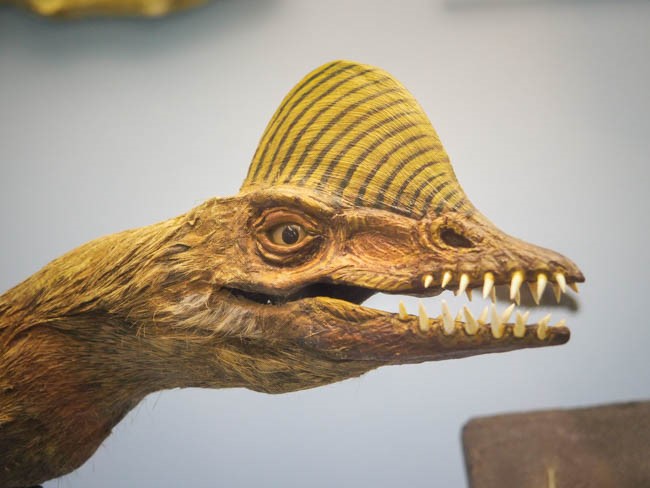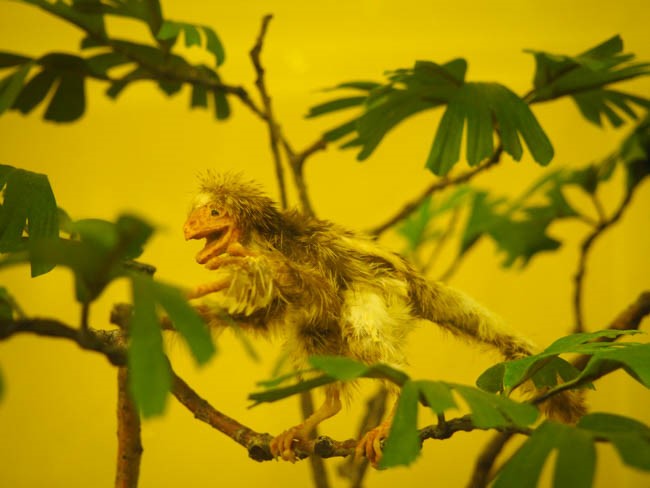 Dinosaur or skeksis?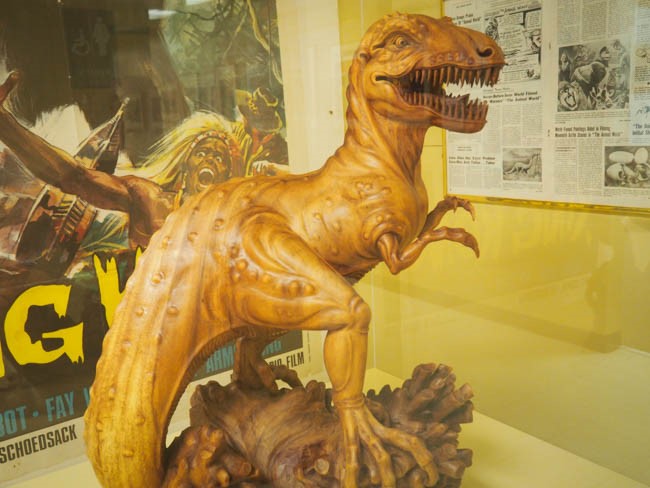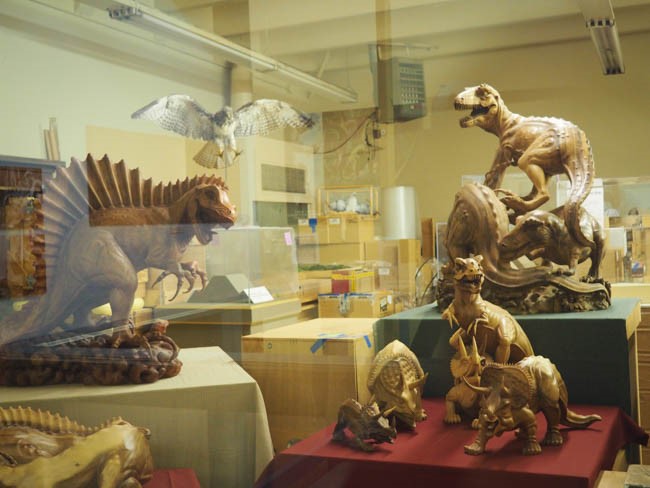 I so hoped they'd sell these in the gift shop.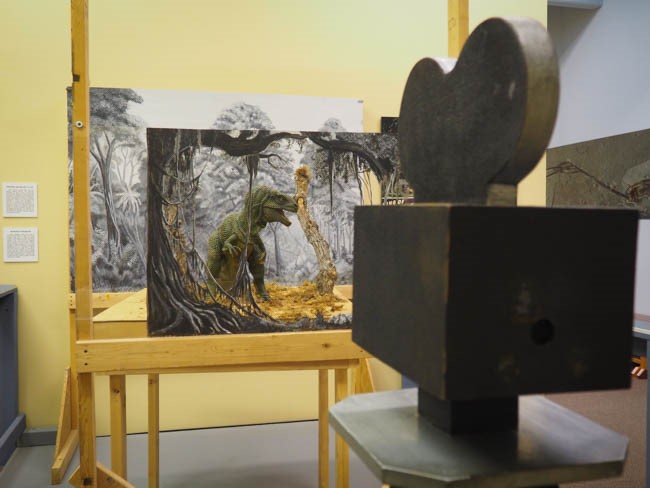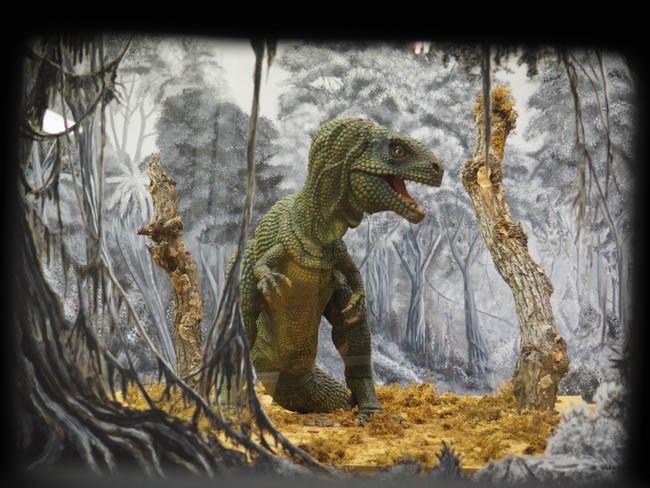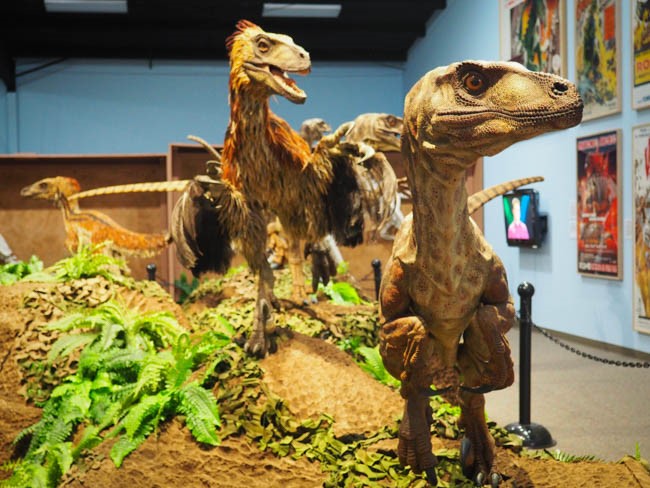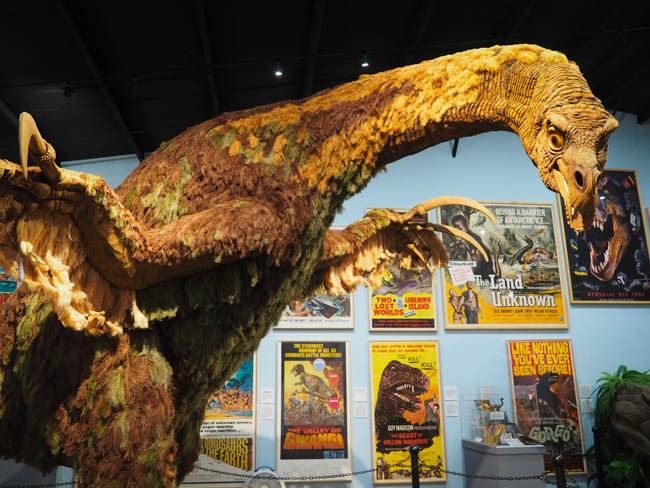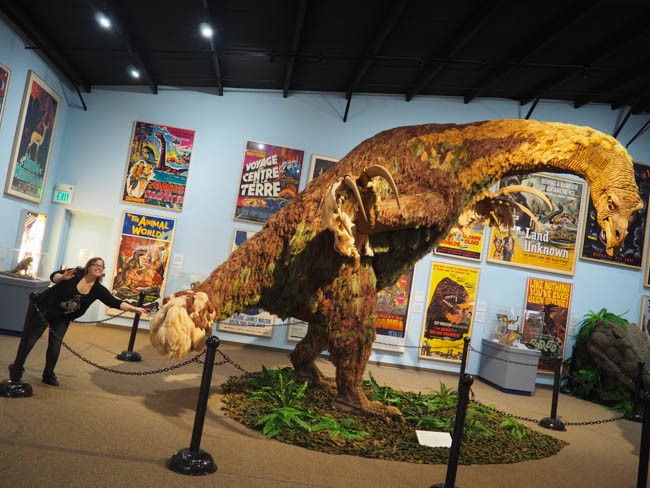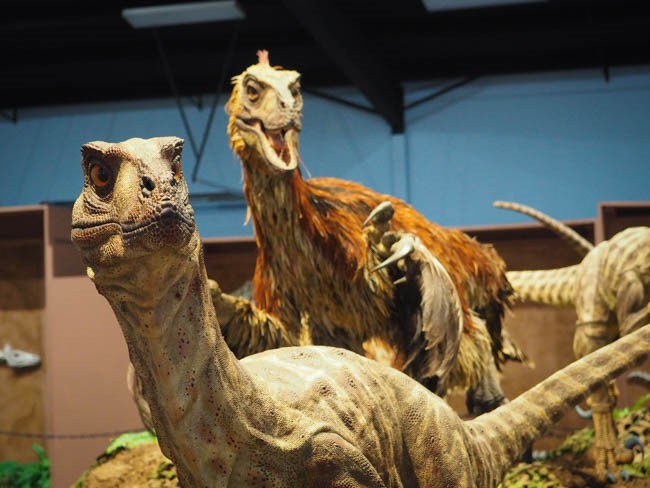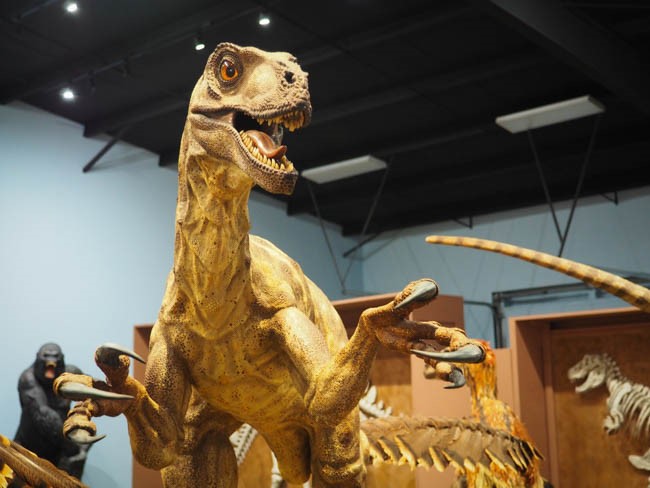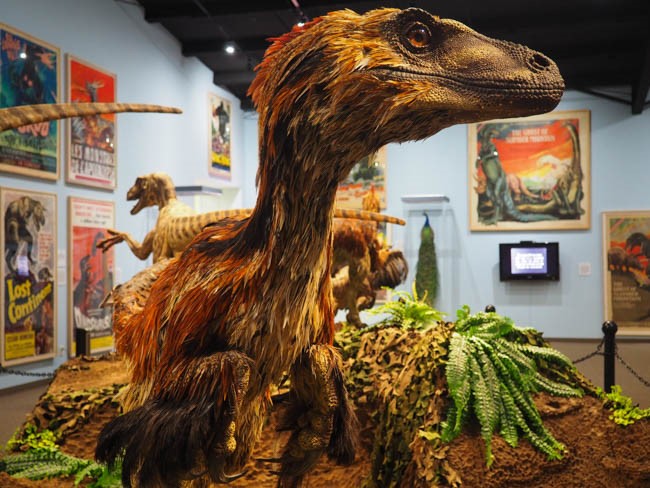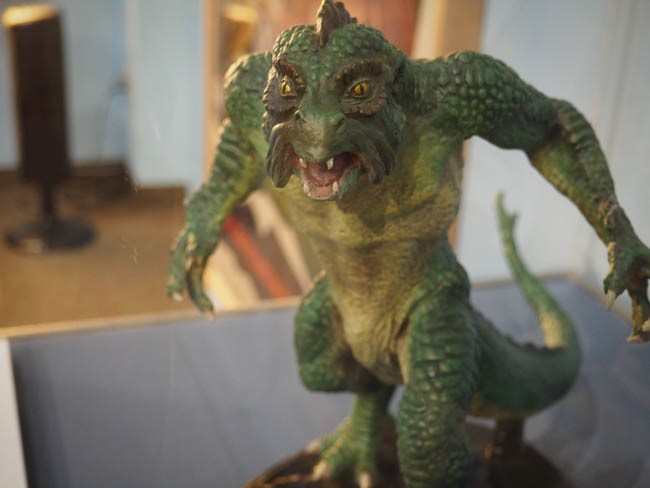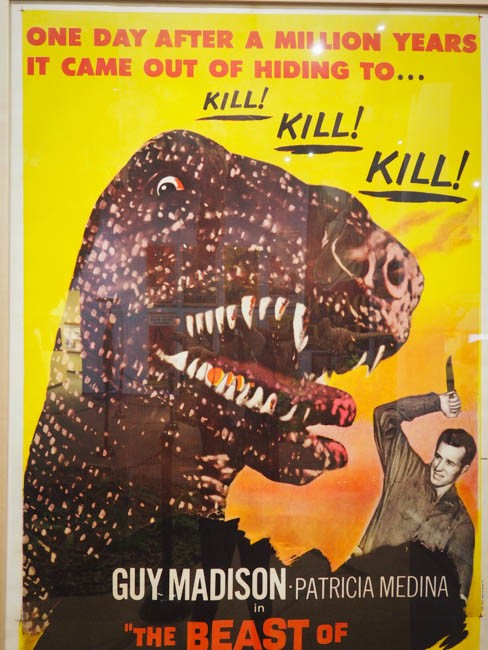 Obvs my favorite poster.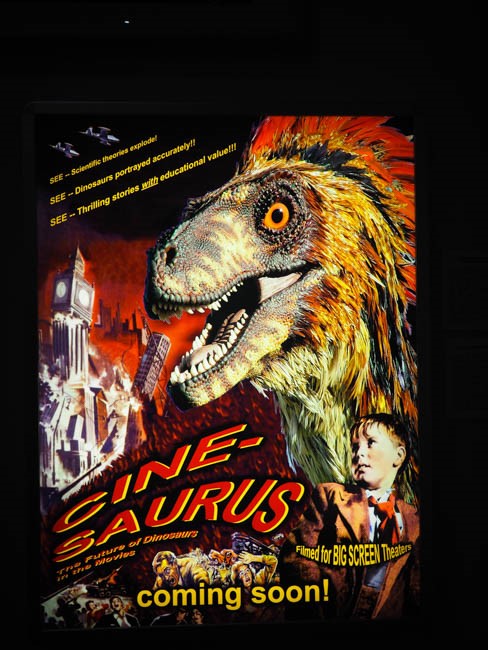 Our last stop before we hit Santa Fe was Four Corners, because even though it's totally cheeseball and everyone and their brother has already done it, I wanted to do it. I also wanted to do it because it's totally cheeseball and everyone and their brother has already done it. I mean, come on: if you're passing on a road thisclose to Four Corners, how could you not stop?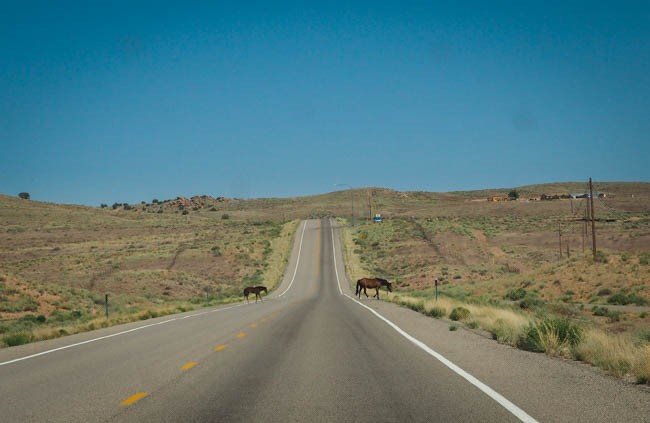 You should probably also stop for horse crossings.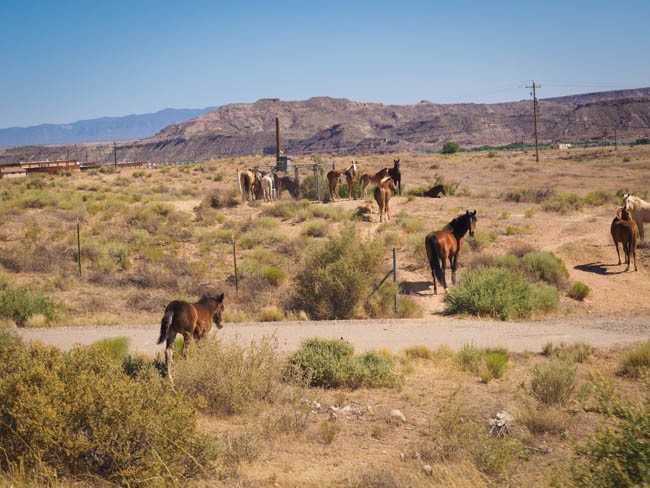 Four Corners is pretty much exactly what you'd expect it to be: an almost unreasonably hot tourist attraction with a long line of people waiting to take photographic proof that they were in four states at once, sweating and squinting, and looking miserable. But since there's a three photo limit and a limited number of poses that could array all one's limbs into even state distribution (at least for your average tourist, I have no doubt a contortionist could manage a few more), the line moves quickly. Also, any part of your body that comes in contact with the ground that's not covered in a protective shoe will probably immediately regret it as it starts to cook, so that doesn't encourage tarrying. Afterward, you're free, freeee to browse the almost 60 kiosks spread among the four states, selling jewelry, magnets, knives, and again, pretty much what you'd expect. So browse we did, and buy we did, and I think the afternoon's jewelry shopping possibly made up for the morning hustle. Possibly.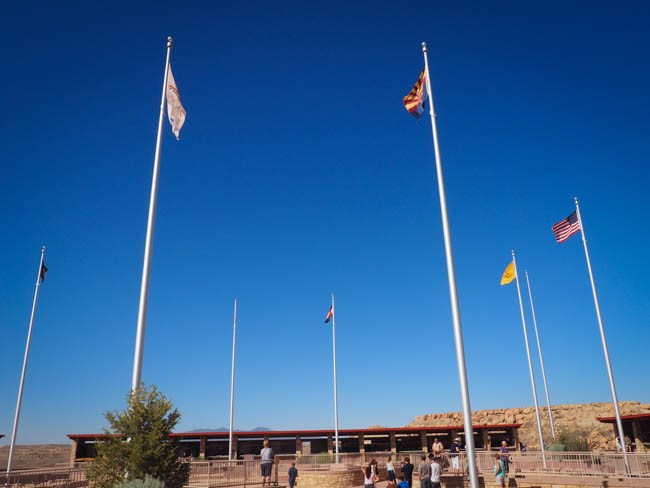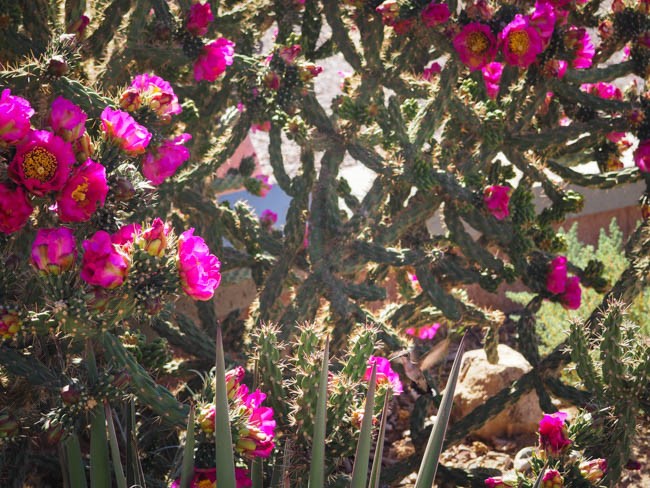 These cacti were attracting dozens of hummingbirds, zipping and divebombing and generally making people wonder what it would be like to be impaled with a teeny tiny hypodermic beak.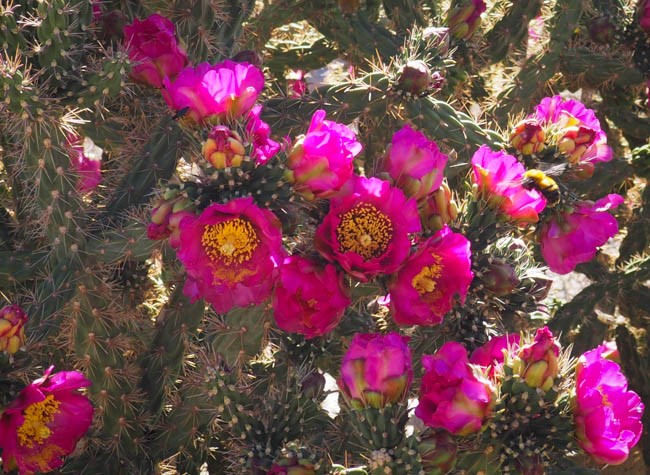 Also a fair number of hummingbird size bees.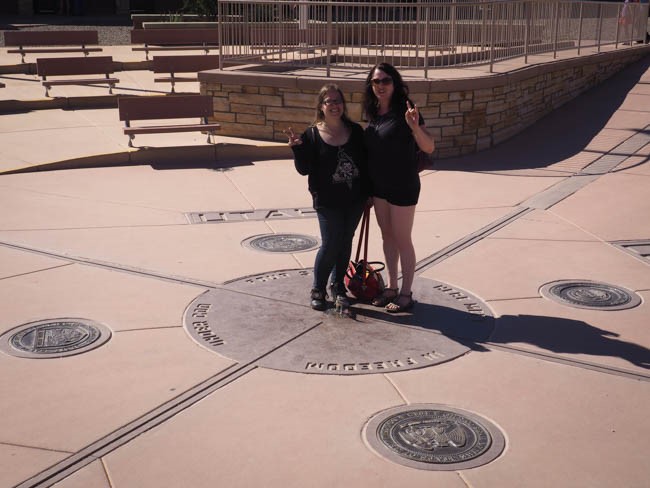 Rachel, Feminist Killjoy, and me in four states! Ok, Feminist Killjoy is in four, anyway.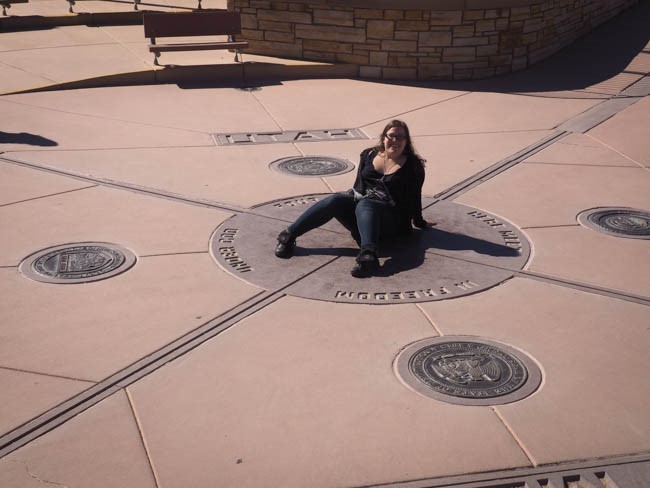 Yo blogger's butt's so big! How big is it? It's so big it can be in four states at once!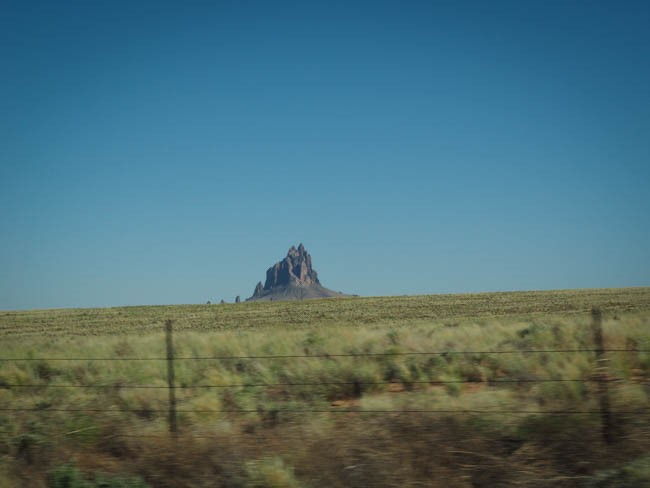 Shipwreck rock
The ride from Four Corners to Santa Fe was dismal. The most direct route is through these tiny backroads with nothing to look at but prairie dogs. There was no place for food (it may in fact be the longest stretch of road in the United States without a Starbucks, but that's just a wild guess), there was approximately one place to gas up, and we arrived at the hotel late, after pretty much every restaurant had closed, starving and miserable. But I had my own room while we were there (the rooms were too small for three unless someone was up for sleeping on the floor, which, surprise, was not something any of us was enthusiastic about) so I was able to eat a protein bar in bed, totally pantsless, while finally watching the previous week's episode of Game of Thrones, so it wasn't all bad. And the following day was the big day, the entire reason for our trip: Meow Wolf's House of Eternal Return. Now that it was so close, I could hardly wait.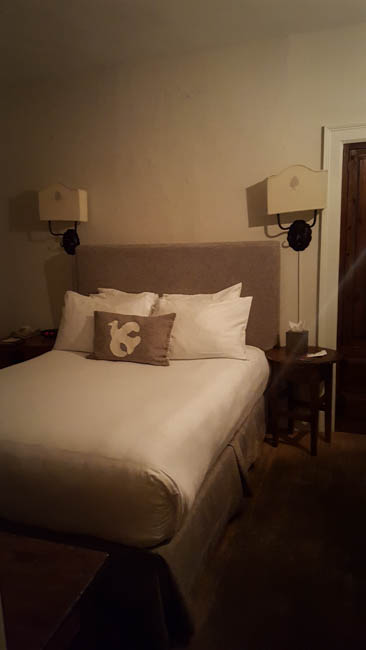 Save
Save
Save
Save