On the morning of my departure from Salt Lake City, I took one of those showers that leaves one still feeling dirty. Not because I was taking a shower in the middle of a giant jetted tub in a carpeted room, or because of all of the french fries I'd consumed hours prior in that same tub, or even because of the drinks that got me to the point of consuming fries in a tub like a bargain Hasselhoff. No, I still felt dirty because Salt Lake City has the hardest water of anywhere I've ever visited, the kind of water that leaves you feeling like your skin has been airbrushed with grime, leaving nary a single nook nor cranny unscathed. I probably would have been better off just slathering on more deodorant and hanging my greasy head out of the window to be blowdried by the salty wind. Perhaps the other people who had to share an enclosed car with me and my various odors wouldn't have been better off, but that's a hypothetical for the next road trip that runs through Garbage Water USA.
Before we met up with Emily's brother for breakfast, I wanted to get a couple of snaps of the stuff I'd seen the night previous in the daylight, namely the astronaut and Brother Zack the alien. Although they were just a few blocks away, it took a bit longer than I thought it would, because SLC has long blocks, which are made all the longer for the relative lack of anything worth looking at on them. Granted, I didn't see the entire city, but what I saw felt dull, empty, and oddly sterile. Few people out and about, primarily chain establishments, empty business spaces for lease everywhere, and none of the small stuff that makes a city feel vital and thriving.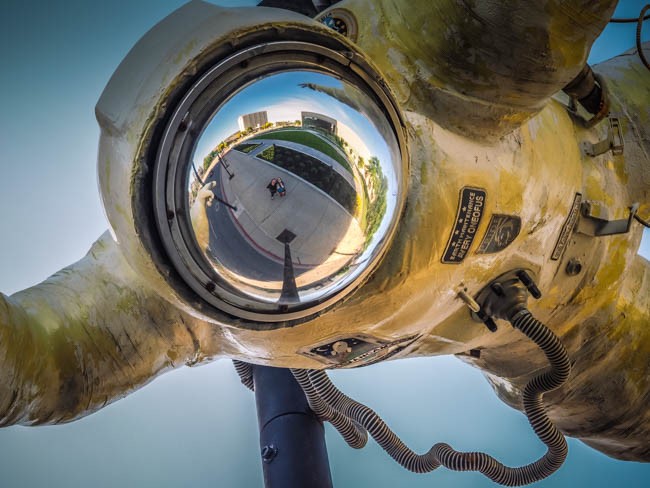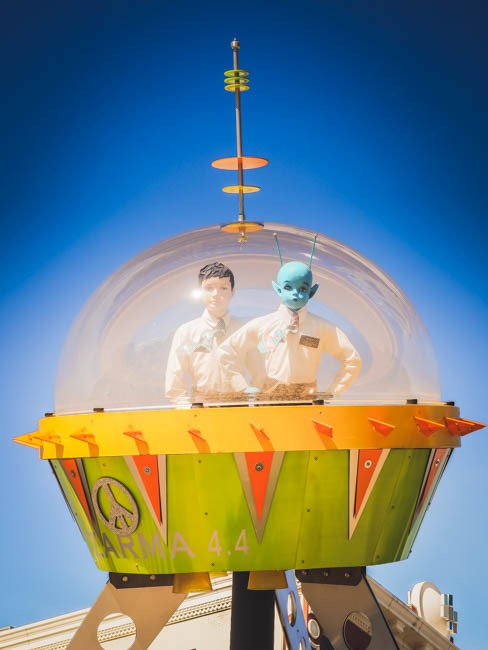 After breakfast, we swung by the Gilgal Gardens, which are so set back from the street and unobtrusive that I never would have found them if I wasn't specifically looking for them. The gardens' sculptures are all intended to be physical expressions of the creator Thomas Child's internal philosophies, primarily focusing on religious belief. If you're interested in the intended meaning of the sculptures, you can learn more about them here. I was primarily interested in the Sphinx with the face of LDS founder Joseph Smith, because that was the weird thing that put this place on my radar to begin with. Aside from the photo opportunity, the gardens didn't really resonate with me. It's not impossible for me to be moved by religious artwork, there just needs to be something more to it than an obscure bible verse carved into a rock.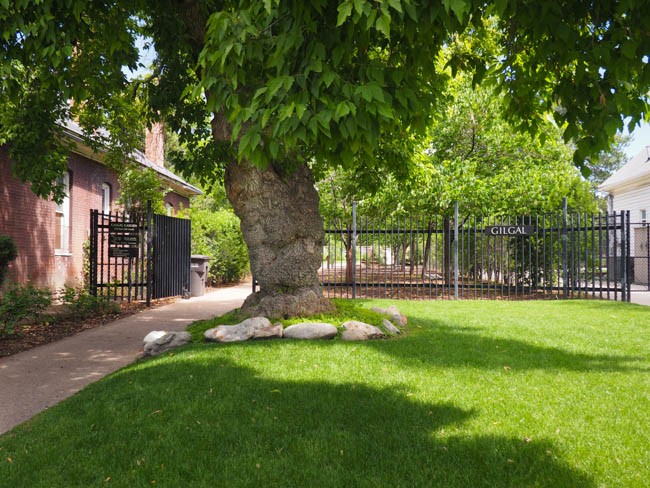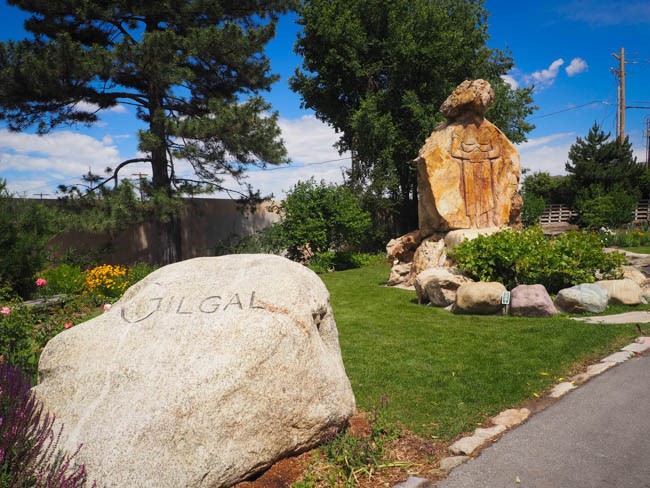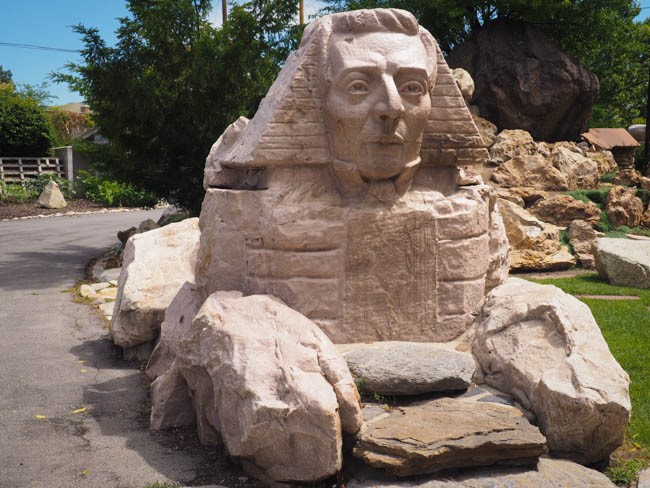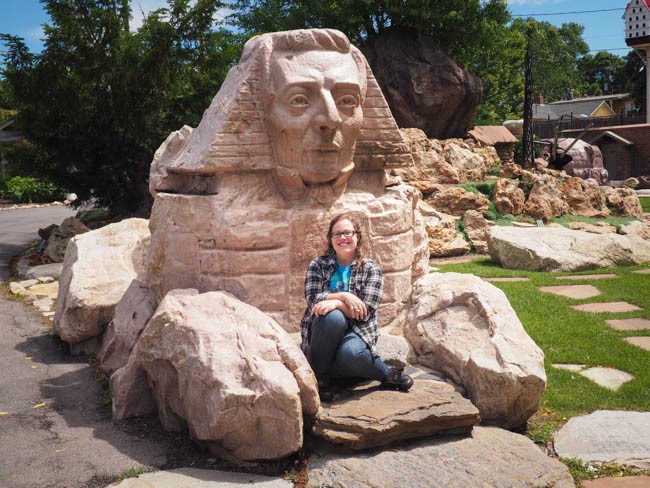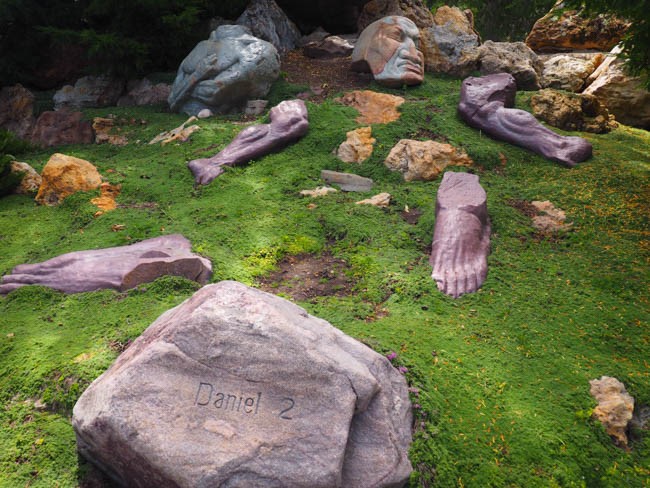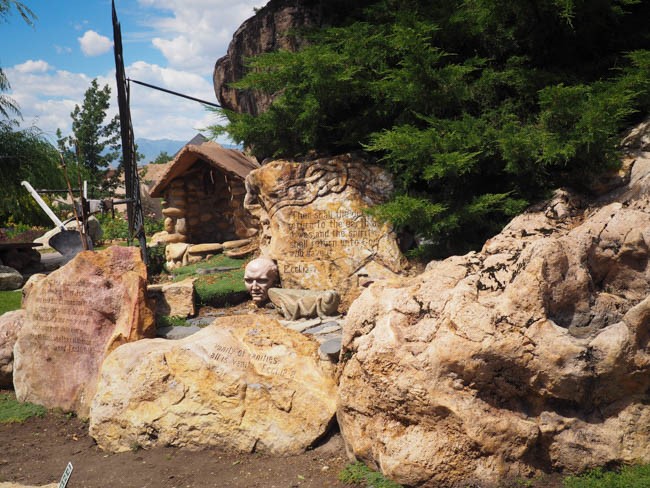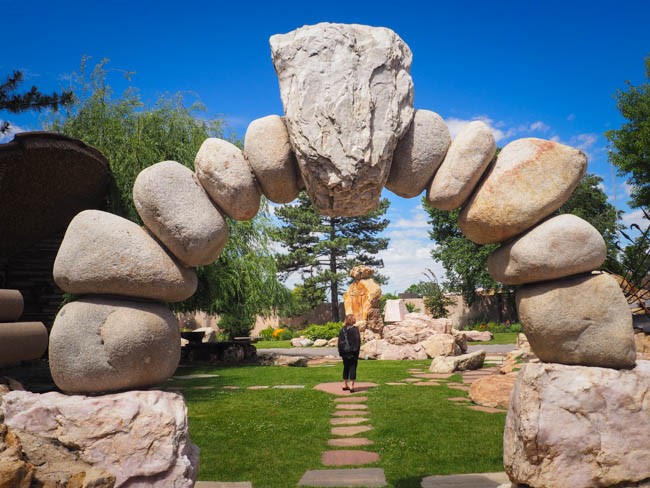 After the Gilgal, we were ready for some fresh, salty air in our faces, at the Great Saltair. I definitely half-assed my research, because when we arrived, I expected to see something that looked a lot more like this instead of the discount Wal-Mart version we got. If only I had scrolled down even a little further on the Wikipedia page. Just a little, eensy bit. Regardless, this was our first time getting a real glimpse (and smell of) the Great Salt Lake. It was, uh, not good. The lake has receded quite a bit since this Saltair was built, shimmering in the distance across a vast expanse of salt-crusted sand, while the wind whips its pungent odor up into the nostrils. It's not the fresh salt air of the ocean, it's a malodorous crusty decaying shoreline that assaults your nose. That's some great salt air! Still, Rachel and I decided to venture out to the water's edge, with me boldly declaring that I was going to taste the water to find out how truly salty it was.  The entire walk to  the shore was littered with bird corpses, and I began to instantly regret my earlier announcement. Bugs swirled around us in disgusting tornadoes. Bones crunched underfoot. And still there were people out wearing swimsuits and carrying beach towels, either because they were optimists or they were bound and determined to use the things they'd lugged along with them. As we reached the shoreline, the water lapped at thousands (millions? I wasn't going to count) of dead insects and I really hoped Rachel wouldn't remind me that I was letting her, nay, the world down for not putting some of that salty bug water in my mouth. Thankfully, she is far more humane than I would have been if the situation was reversed (I would have at least teased her about it), and the water remained ungargled. At least by me.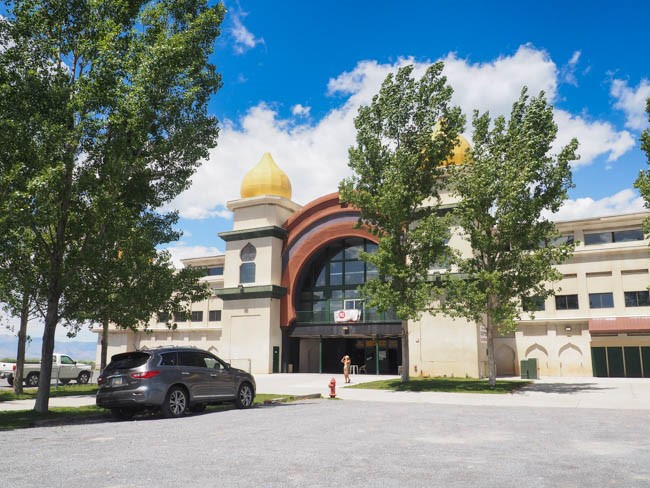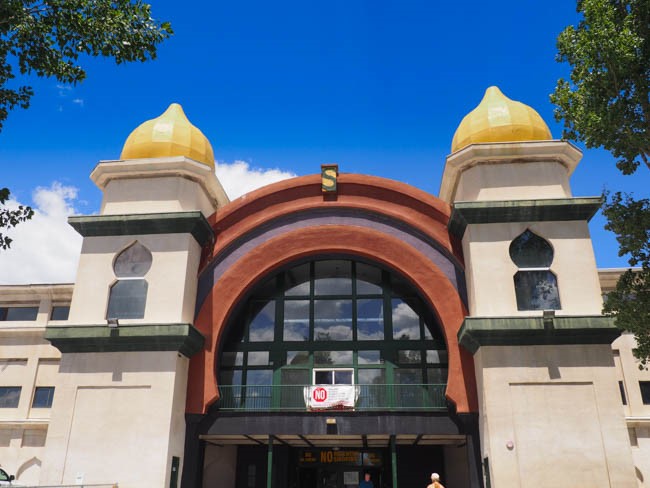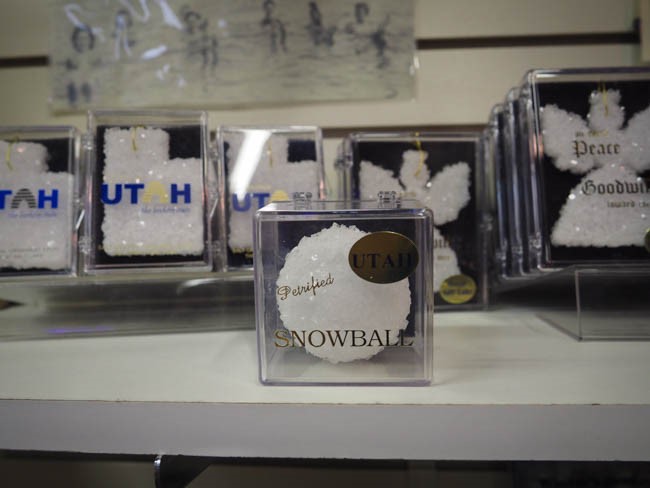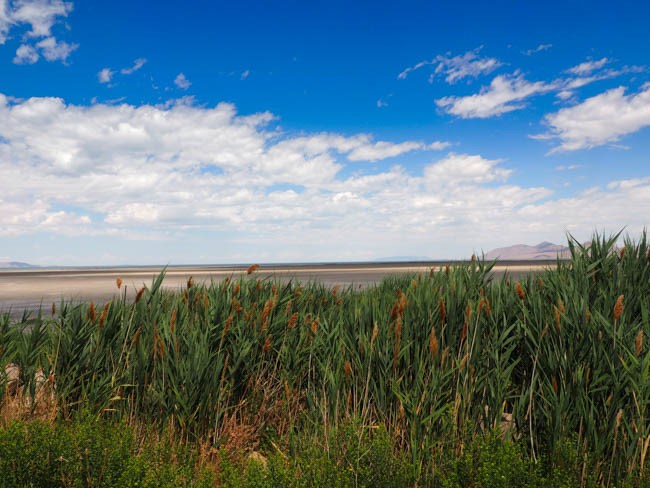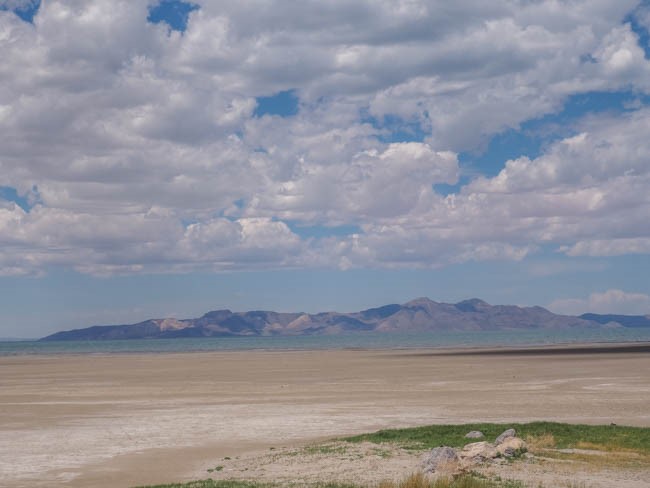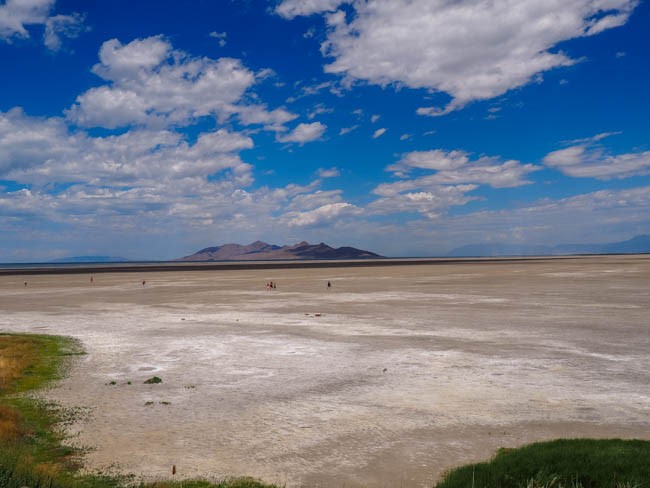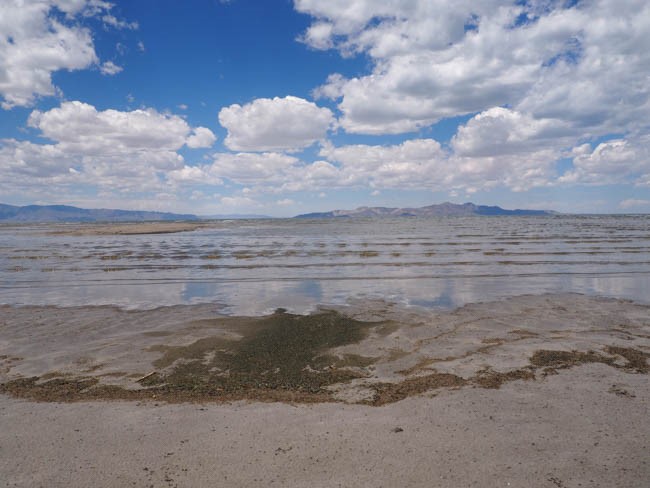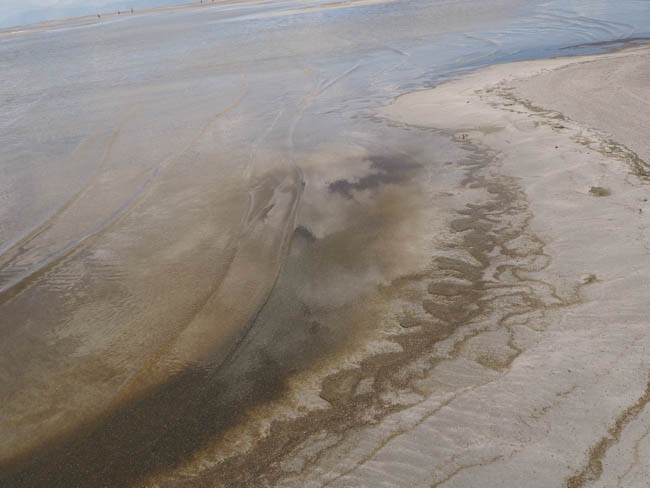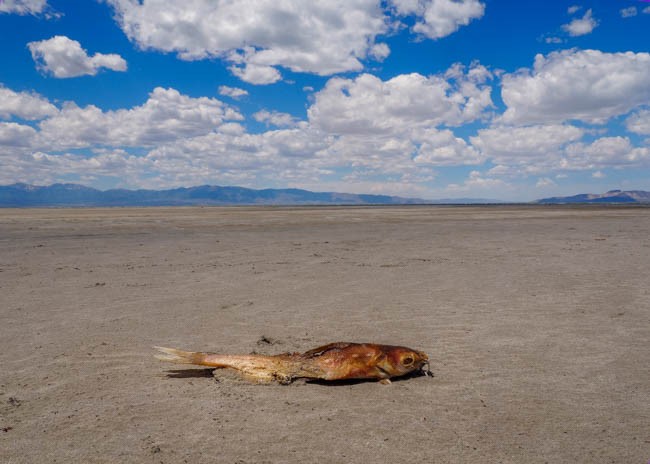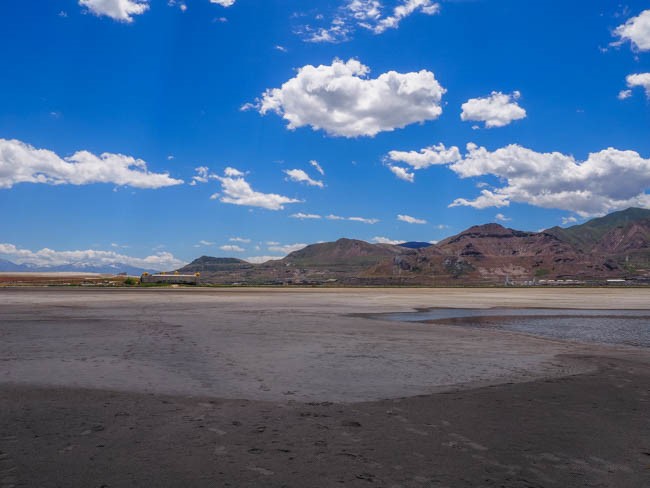 Look at how far away the Saltair is from the shore!
Our next stop was the "Up" house in Herriman. This Disney dream house was built in a relatively normal Utahan suburb, and the new owners are kind of prickly about people taking photos of and with it, which doesn't really make sense to me as long as people aren't actually trespassing. If privacy was paramount to me, I don't know that I would buy a house that was built for the express purpose of marvel and amazement in a populated area and then get angry when people marvel and are amazed. When I emailed to ask for permission to take photos of the house, they said a couple of photos were fine so long as we didn't have any balloons or wear costumes of any kind. FINE. That's what Photoshop is for.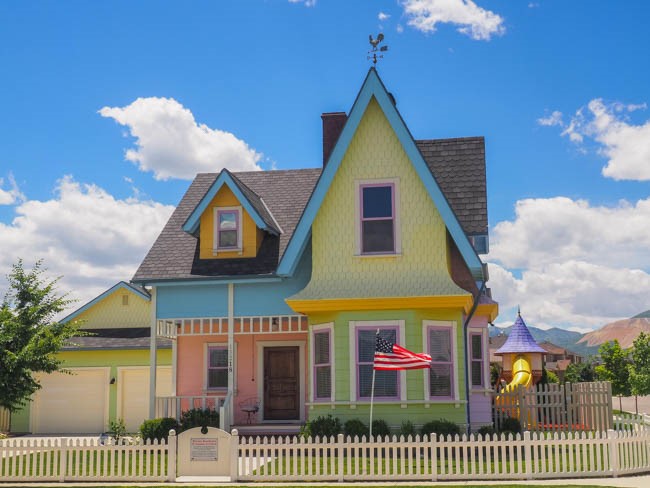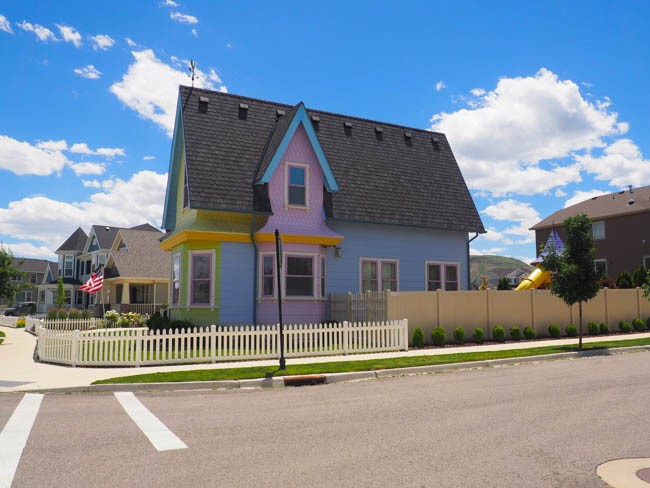 Our next architectural marvel was Krishna's Lotus Temple in Spanish Fork, which was built as a replica of a temple in India. It was beautiful and they even let us feed their koi. I can't speak to the quality of their $5 all you can eat vegetarian buffet as I was still full from breakfast, but had I more time, I could have definitely done some reading there in the sunshine while peacocks strutted around. Alas, we had to pack back into the car relatively quickly as we had at least three more hours to drive–and that's without stops.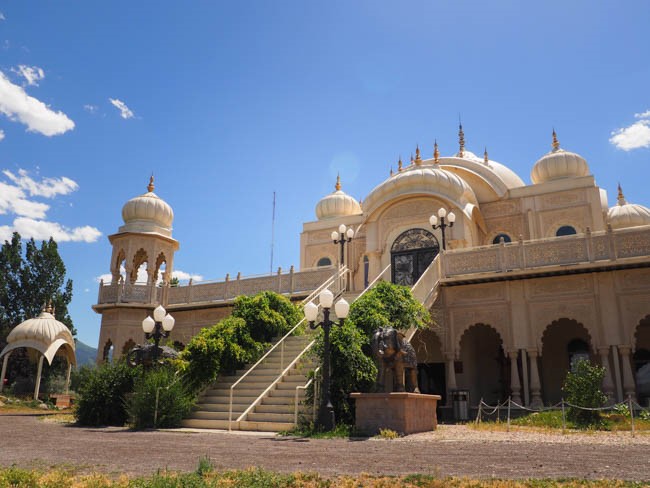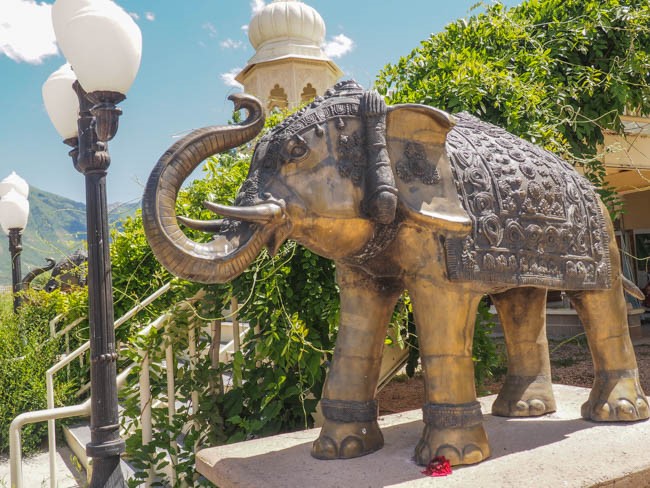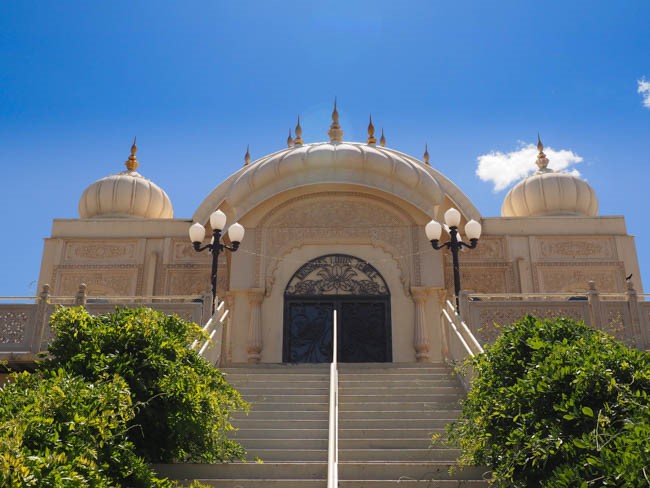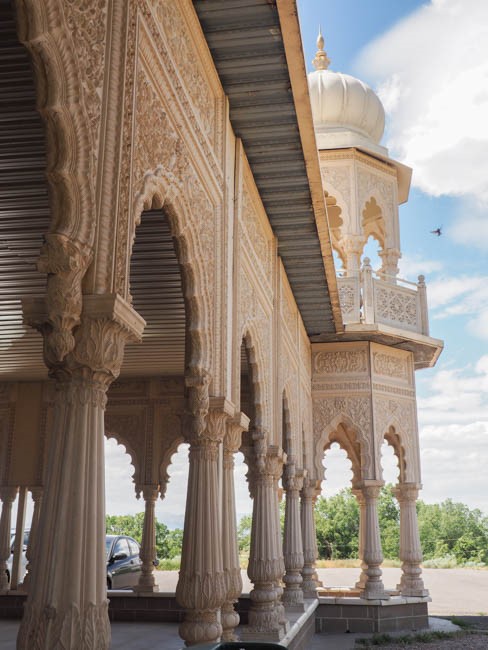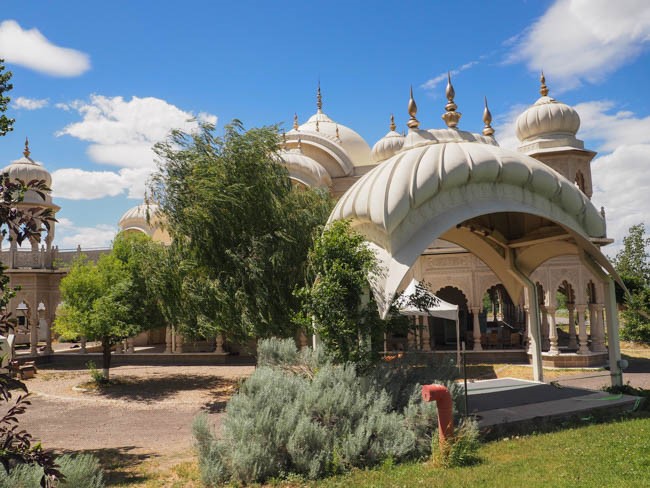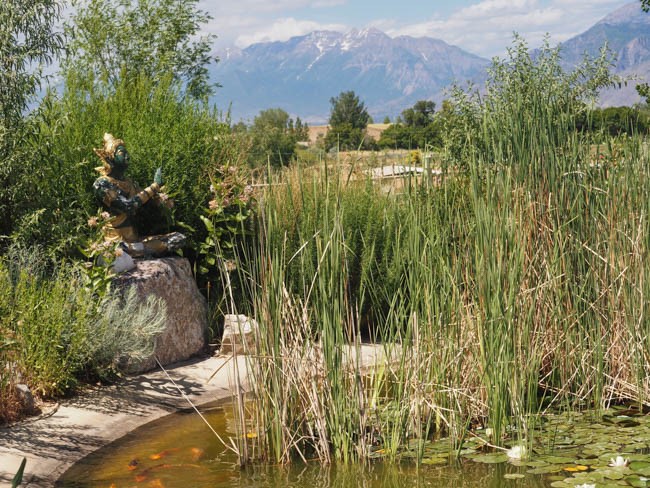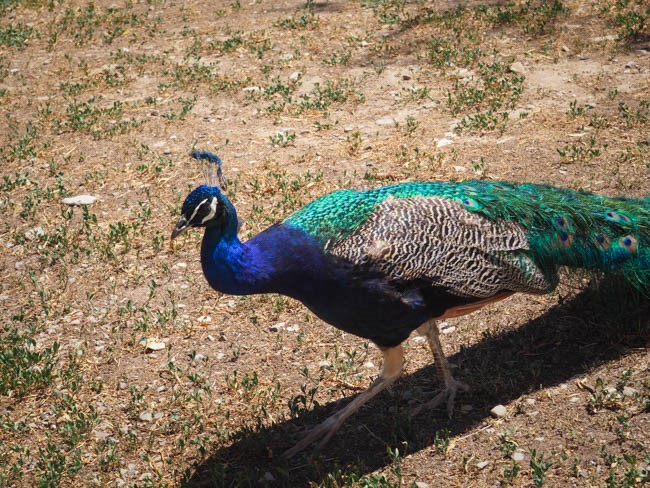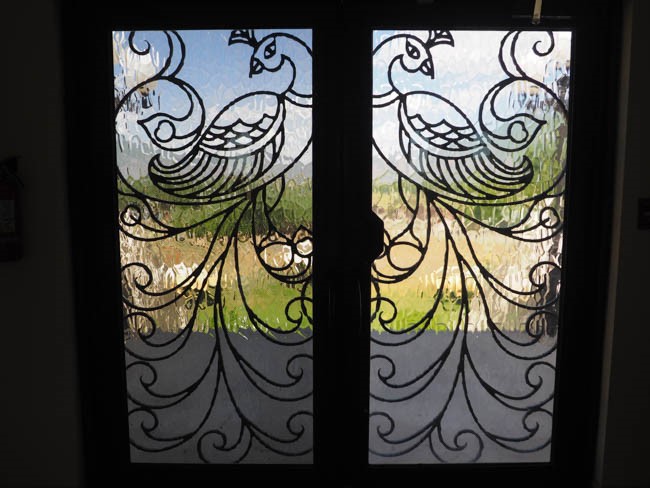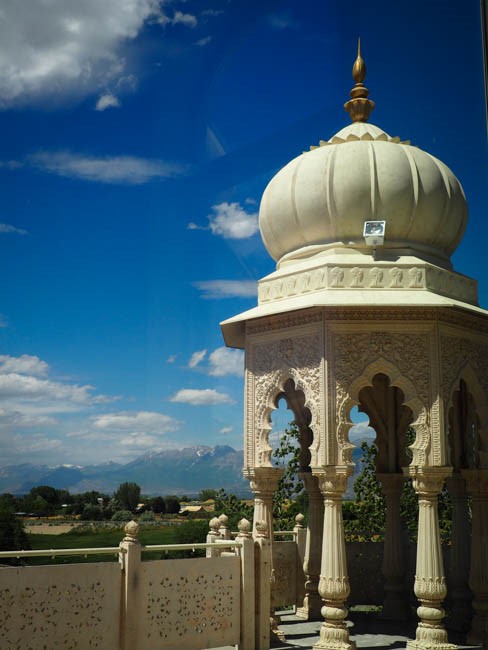 Speaking of stops, we tried to take a short detour to see the World's Largest Miner but after pulling off at three different (wrong) exits, finally getting off at the right one and being forced on a detour due to construction, and still not seeing it, I (as the driver and also the person most interested in seeing the world's largest anythings) declared "Fuck it, we're going to keep driving".  And so we did.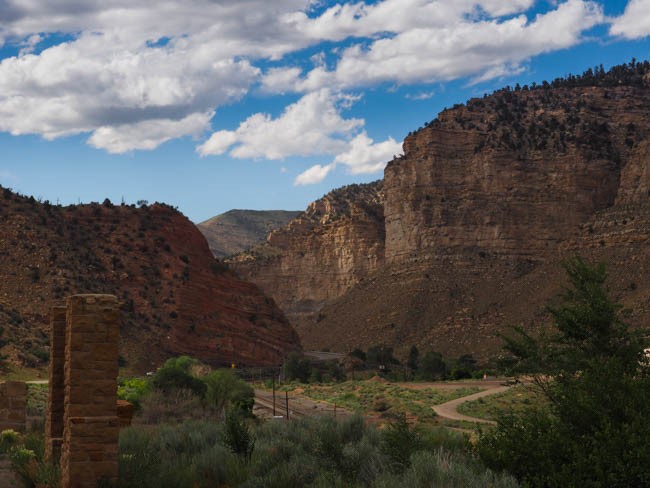 Until we saw the world's largest watermelon. The world's largest driveable watermelon. I don't know how the fuck the driver sees anything from inside this seedy behemoth, the important thing(s) is (are) that: it was completely unguarded, I was able to go inside, and they wisely did not leave the keys in the vehicle so I couldn't attempt to take it on a test drive. It's like they knew I was coming.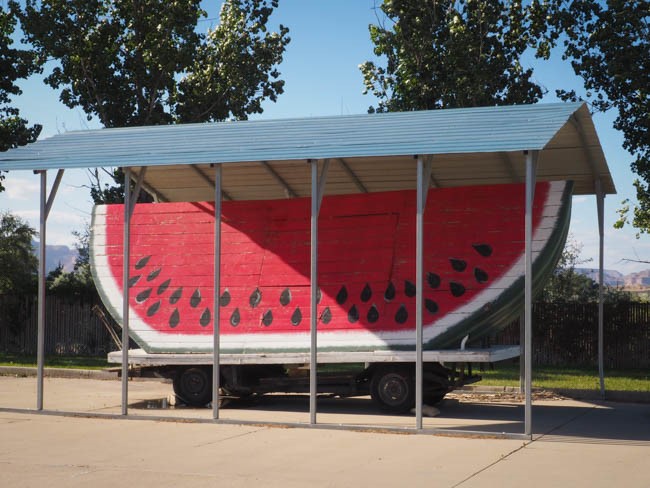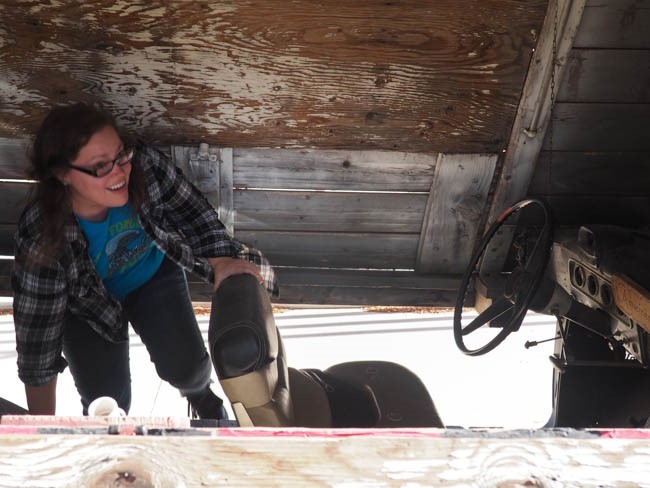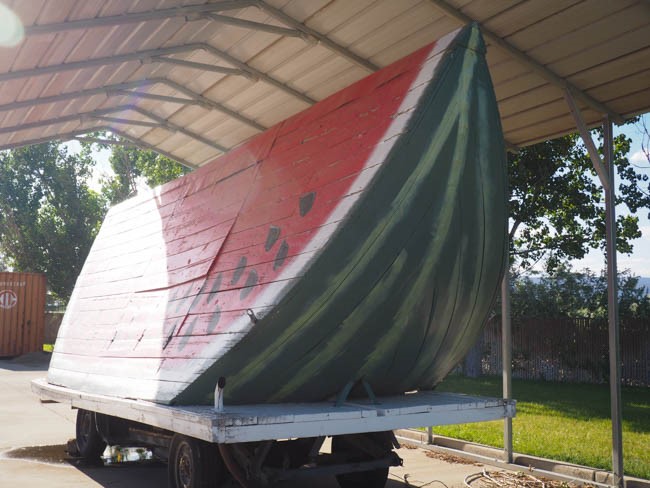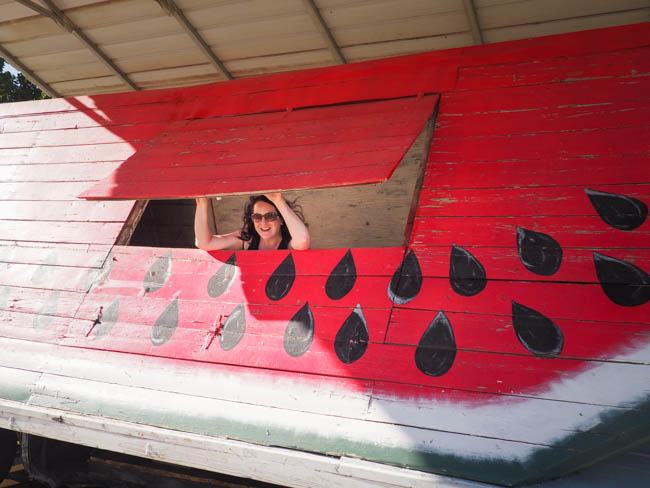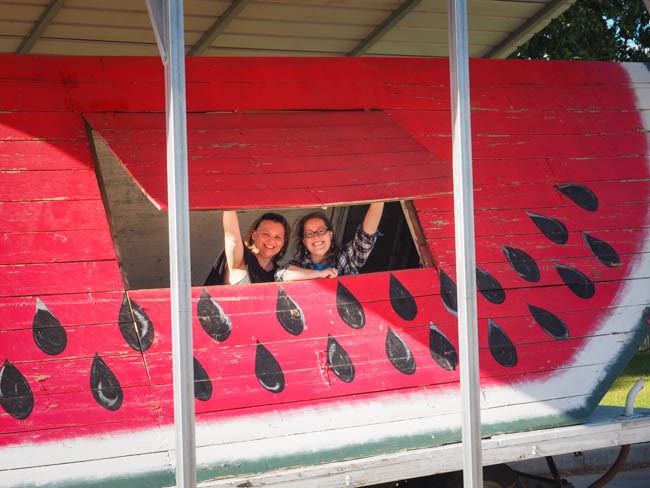 Once we were done trespassing in Green River's giant watermelon, we made our way to Ray's Tavern for a quick bite, and then it was back on the road, with a minor stop-off at another Pixar-happy location, Papa Joe's, where the cars from Cars went to retire, grow decrepit, and die. It also appears that the Scooby Doo gang met with an unfortunate end here. The real mystery is where their bodies are buried.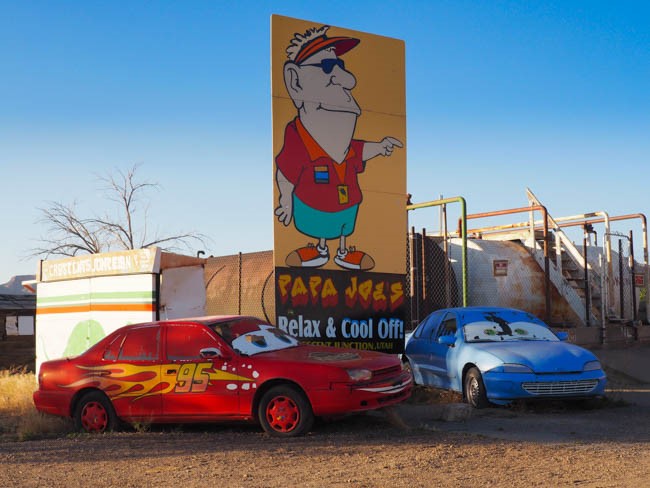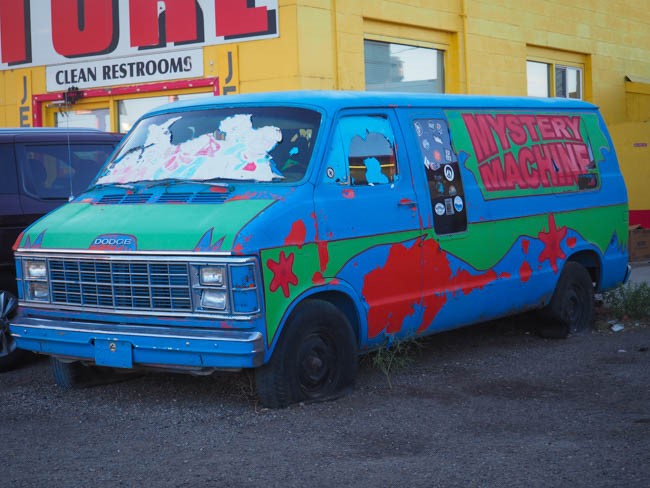 At this point, we were about thirty miles from our destination. Rachel and Emily passed time by competing to see who could find the most prairie dogs, and I began to feel a little left out because as the driver, I couldn't see any of them except the road-flattened ones which I was informed don't count. So while they tallied up real prairie dogs, I began pointing out all of the ones they didn't see, like a hitchhiking one on the side of the road wearing a tiny metal bikini with dreams of going to Comic Con. Apparently those don't count, either.
We were passing Arches national park just as the sun was starting to set, and I asked the group if they wanted to swing in–knowing that we couldn't possibly see all of it (including the most famous part of it, Delicate Arch, which I already knew was off the table as it requires a fairly strenuous hike from which the unprepared often have to be rescued) but that we could at least see some of this beautiful scenery that we may otherwise never visit. Everyone agreed, so I pulled in, racing against the sun, careening around hairpin turns while Rachel and Emily photographed out of the car windows. We made some pretty good progress before we lost the sun, stopping a few times to better take in the area. As the driver, I don't have many photos, but what I saw was unforgettable, from the startlingly red rocks towering above us as we began our ascent into the park to the first twinkling stars peeking out over the formations.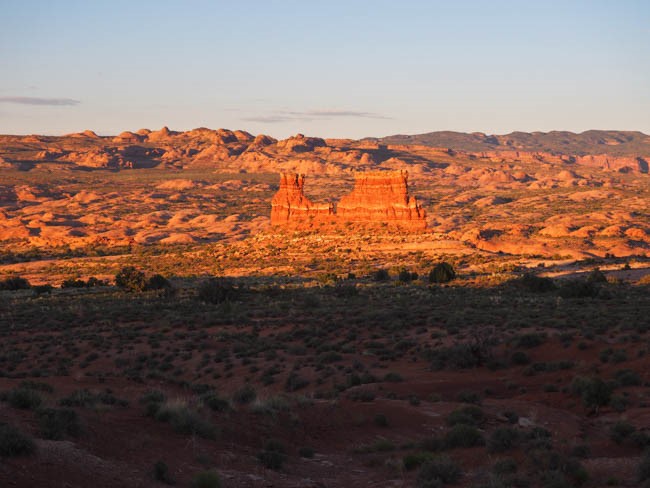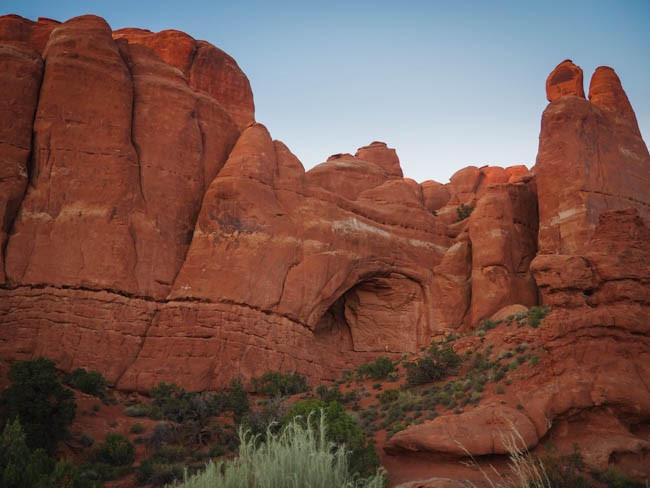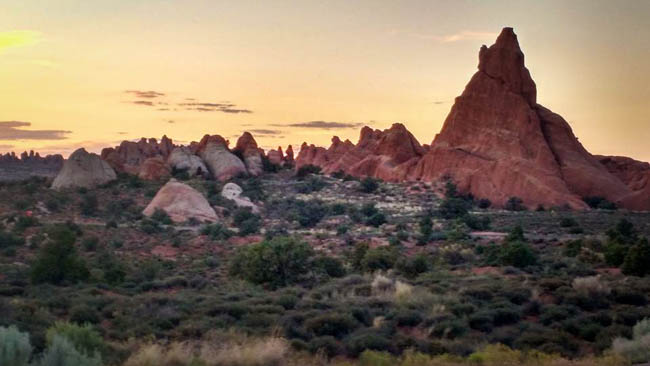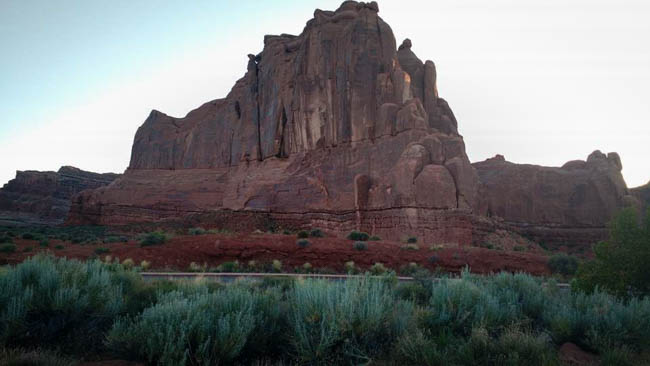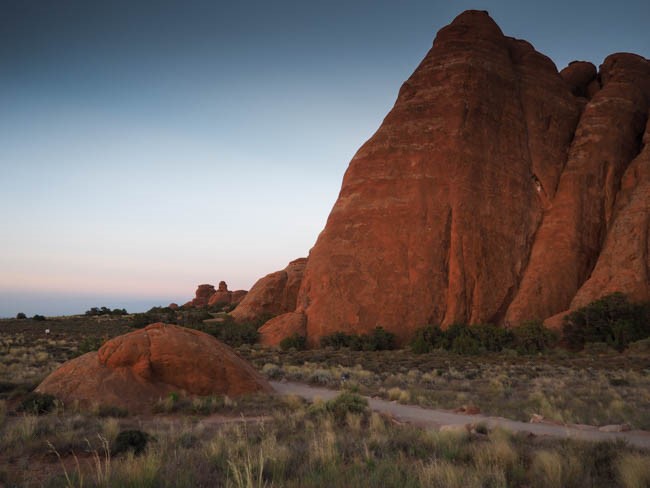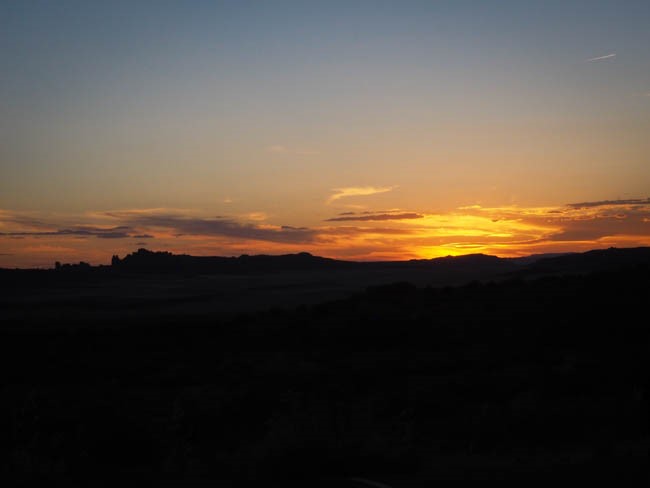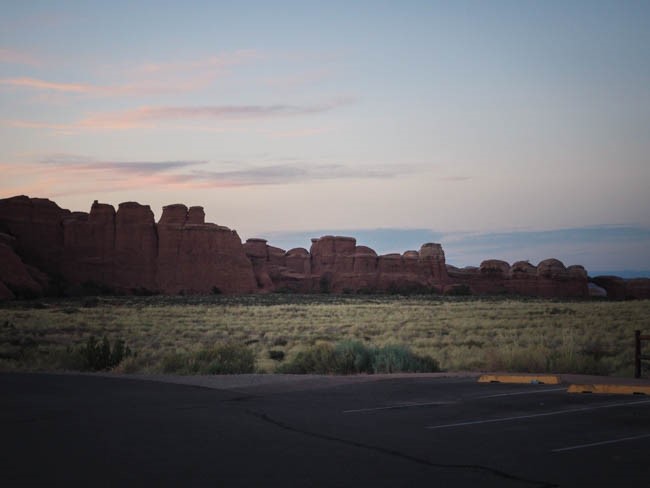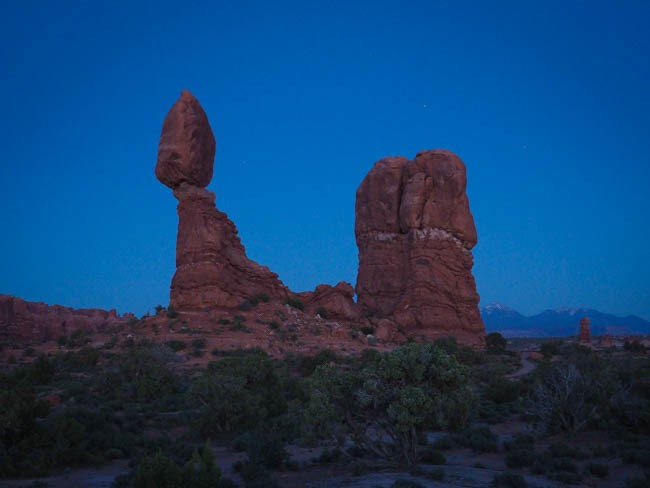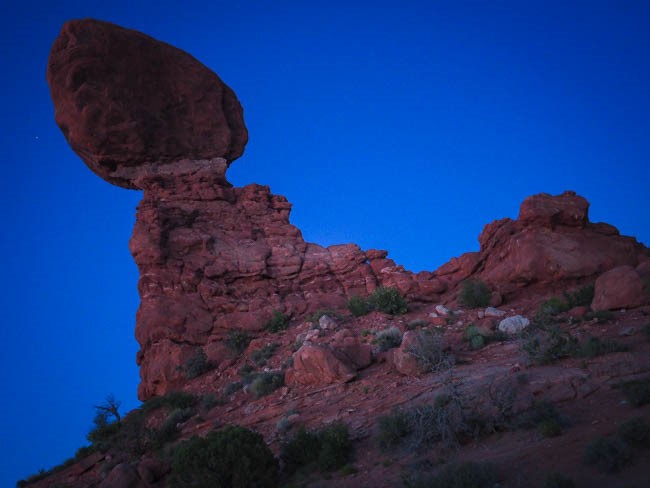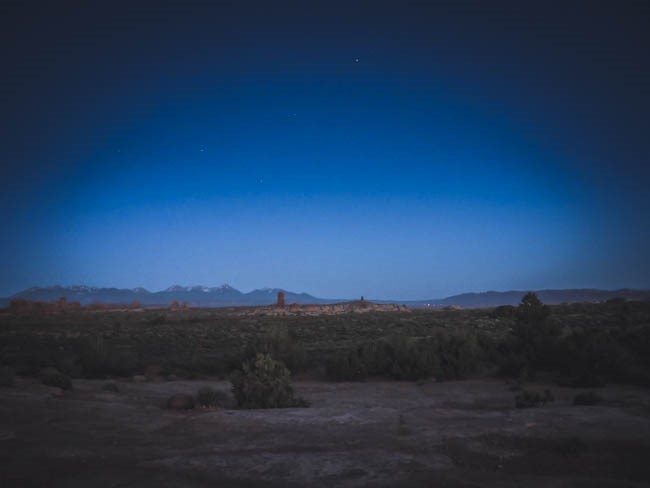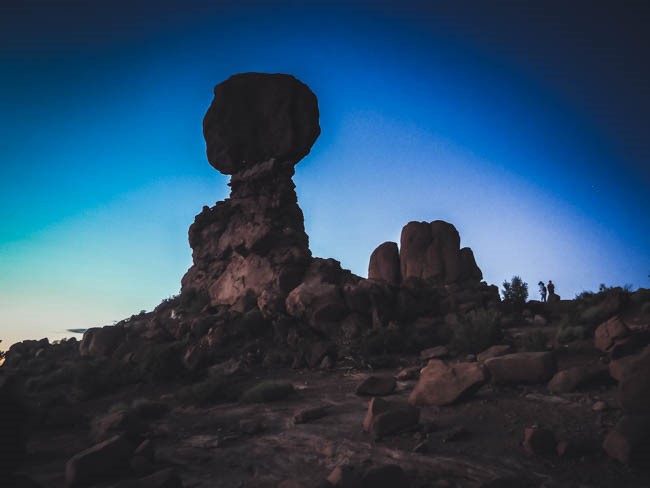 We stopped at balanced rock and had just enough light to eke out the short hike around it. At the back half, Emily elected to go back the (more paved) way we came, and I decided to press forward, telling Rachel which way I was going. I got back to the car and pulled on the handle, expecting that everyone had beaten me there and were anxious to get to the hotel while I fiddled with camera settings. The car was empty. I walked back to the path. Full darkness had set in and there was no cell signal. "Emily? Rachel?" I called out, getting louder with each repetition. "EMILY?! RACHEL?!?" I found Emily back on the path, using her phone's light to look at the various insects that had wandered out in the absence of the heat of day and told her that I'd gone back to the car but Rachel wasn't there, had she seen her? "That's not funny," she replied. "I'm not trying to be funny," I hissed back. Rachel joined us almost immediately thereafter, saying she'd been calling for me and some other hiker told her which way I'd gone. It's not that he knew my name, he just figured that the two ladies stumbling around in the dark without any equipment must have been together. At least we didn't have to be rescued.
Save
Save
Save
Save
Save
Save
Save
Save
Save