NOTE: Nothing about this post is work-safe! Seriously, back-click and come back later. I am including everything here under a cut but I don't know if the RSS feed respects cuts…so scroll with caution, because no one wants to be fired over my blog, even if it's a post about an admittedly hilarious prank.
You're at home? Good.
Two of my friends have been pranking each other with penises for as long as I've known them. I've been told the story of how it all began, but the important thing is that it keeps escalating. Eventually, the occasional wang wasn't enough, and they began filling each other's homes with cocks when the other was out of town. They needed to hire freelance cockers to assist as their projects expanded.  The only rules were that freelancers could not be retaliated against, the works themselves could not be permanent/damage the residence, and they can't be visible to the general public.
One of them (friend A) was out of town for a significant period of time, and found penises for months after their return. Camouflaged onto book spines. Hidden in DVD cases. Peeping out of heating vents. On the ceiling, on the walls, behind artwork. They were everywhere. This aggression could not stand.
But how could Friend A top the prank? Not with sheer numbers, but by changing the game itself. By enlisting a number of eager freelance penis artists and tricking Friend B out of their home for the afternoon, Friend A managed to set up a wang art gallery opening in Friend B's home, along with a website, inviting Friend B to the gallery opening.
I was one such freelancer, and as such, was present on the day of  the "gallery opening" and the subsequent dropping of Friend B's jaw when they saw their home filled with wang art, art enthusiasts, and even wang-shaped snacks (including a penis ice luge for shots). It was glorious.
Nearly everyone commissioned picked out a fake artist name, wrote an artist's statement about their work, and generally took things much too far.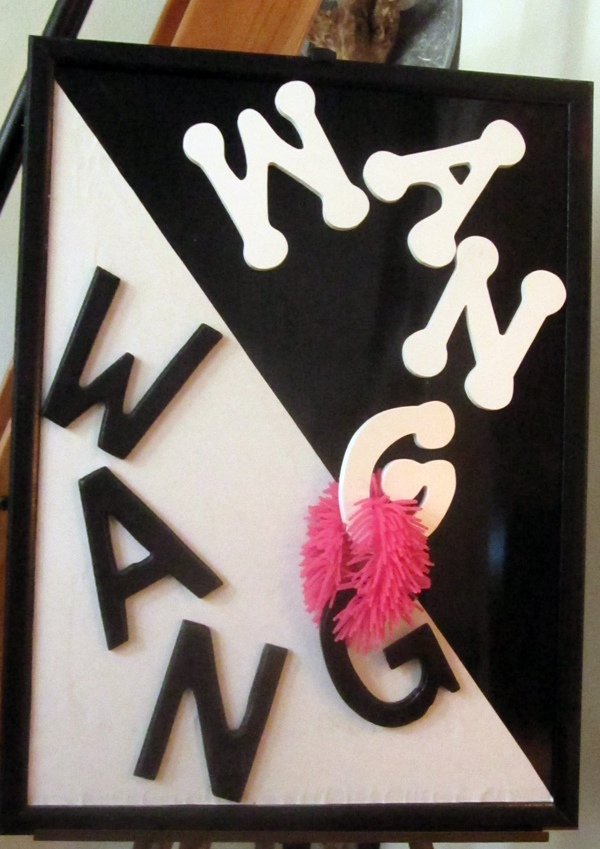 The Great Equalizer
Madam Mulva Johnson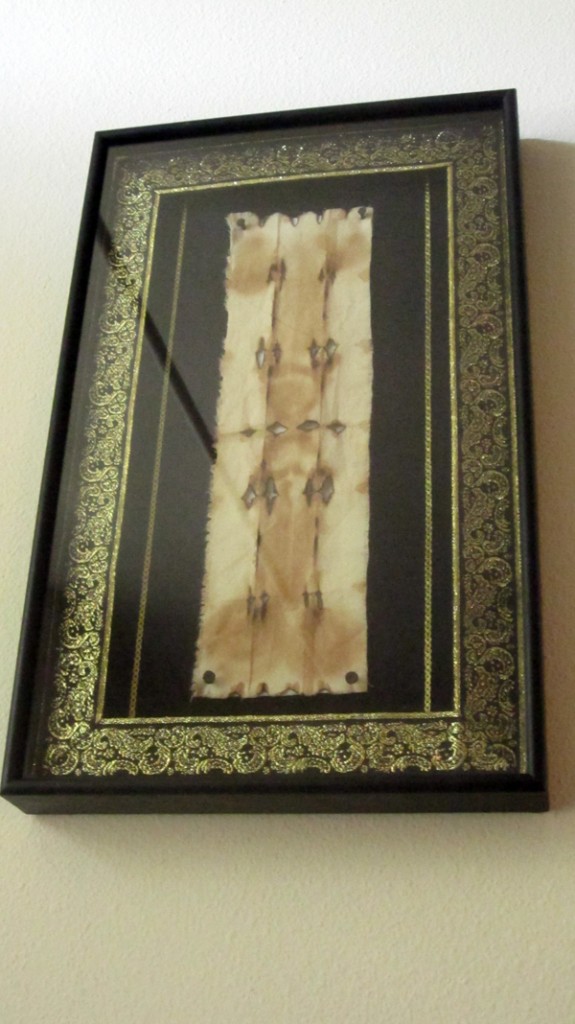 Shroud: Addendum (formerly exhibited at the Seattle Erotic Arts Festival)
bogohulan KURAC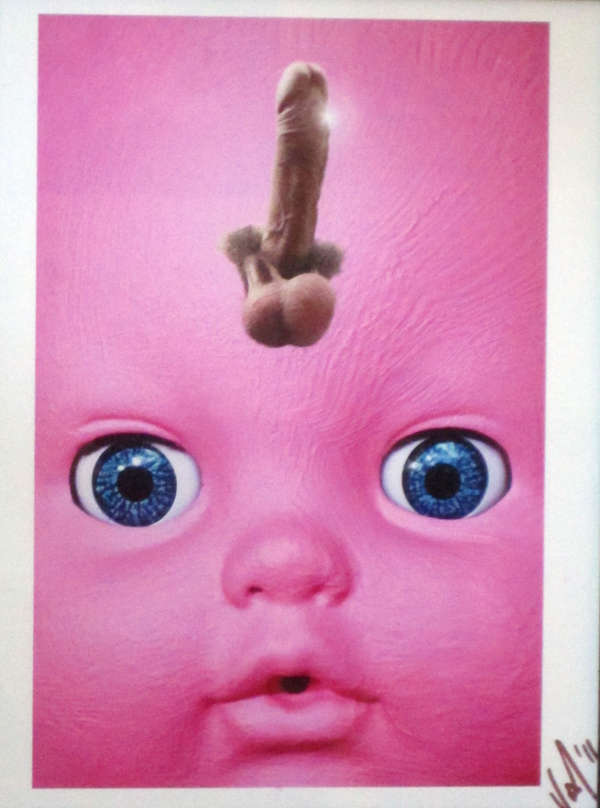 Unibaby
Unknown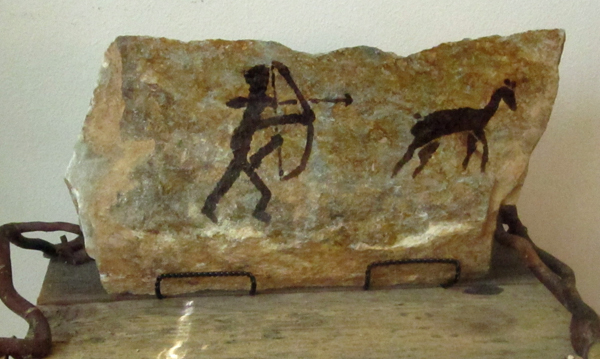 Site 6, Sample 9
Dr. Richard Stinkbeard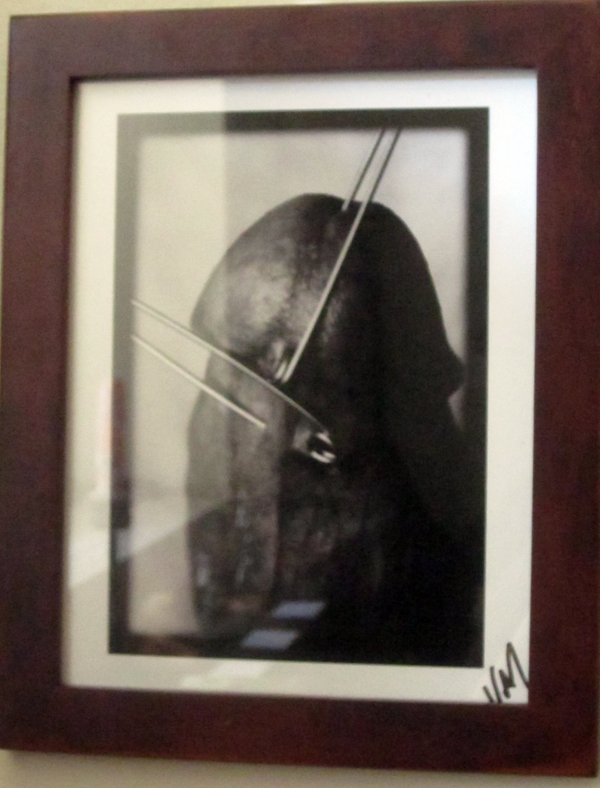 Pierced
Unknown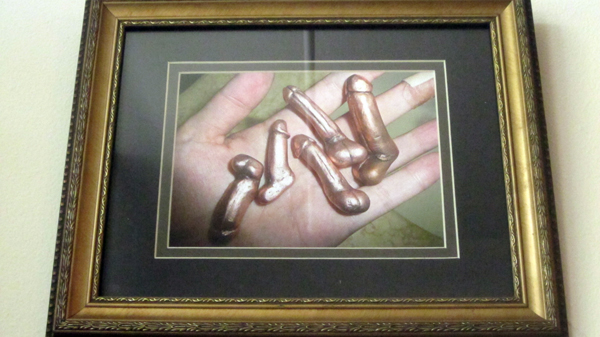 Held (formerly exhibited at the Seattle Erotic Arts Festival)
S.A.C.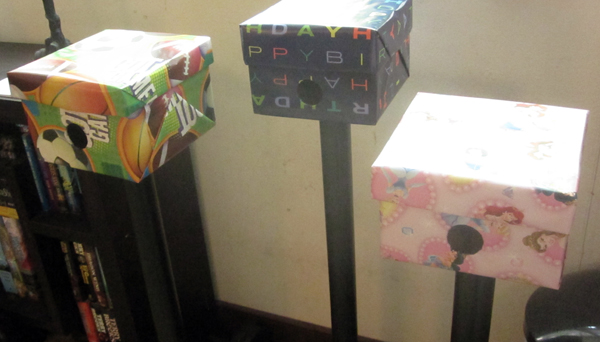 Waiting for Wang
Madam Mulva Johnson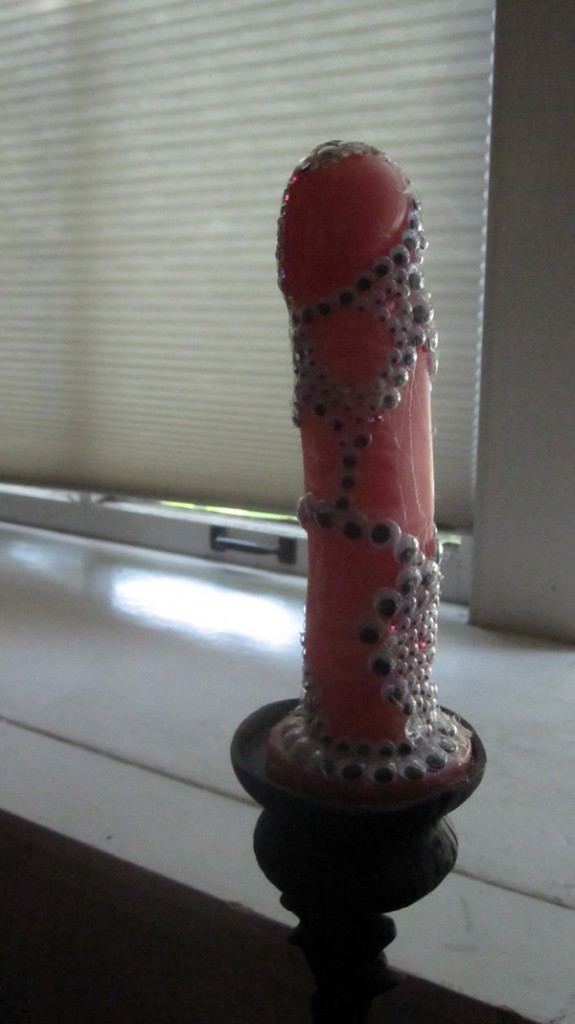 Cock-Eyed
S.A.C.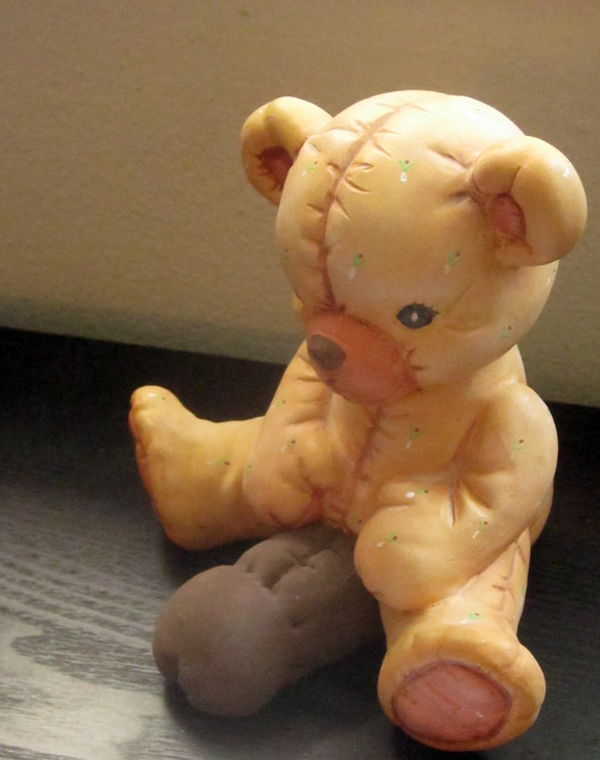 Mirth & Girth
Vas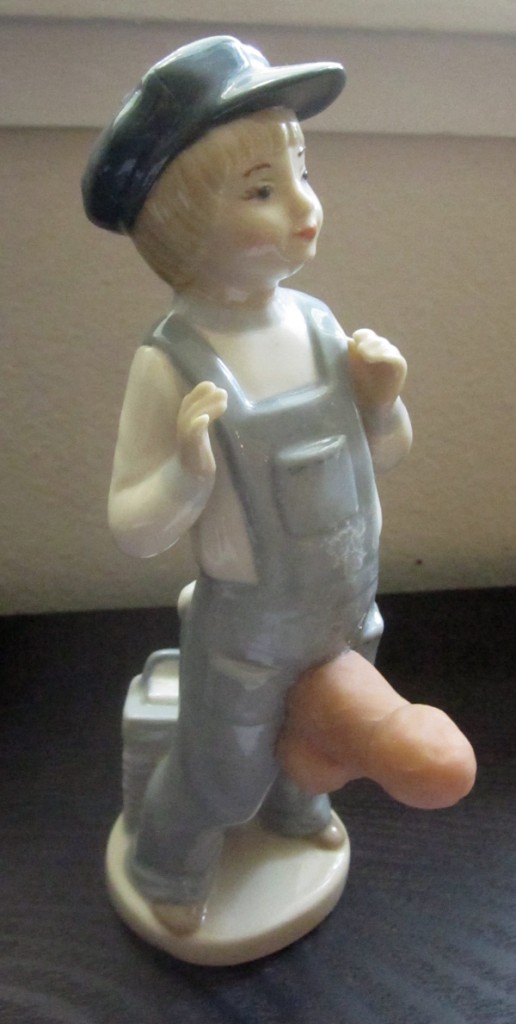 Proud
Vas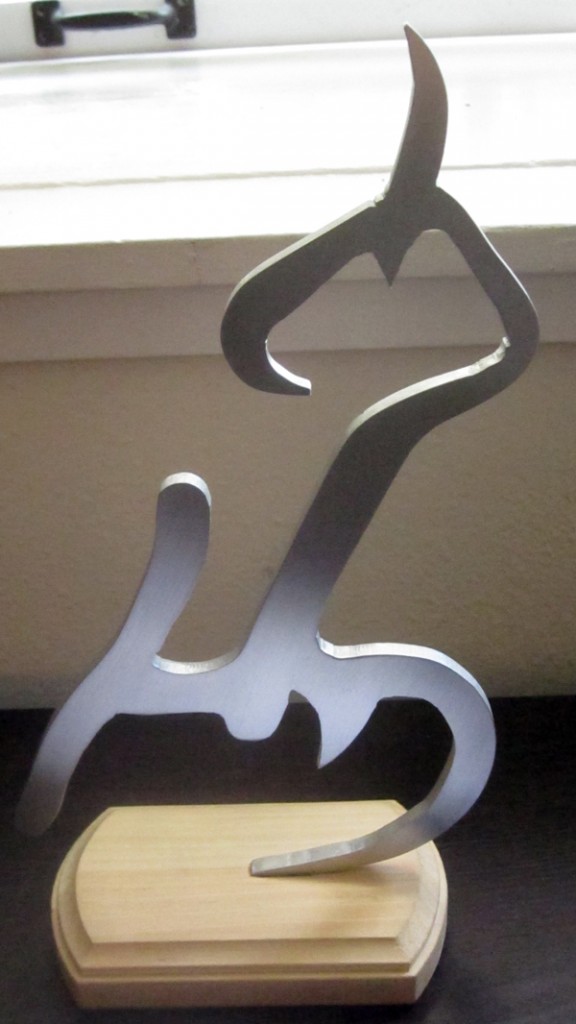 See Pee Eee
PHALLIS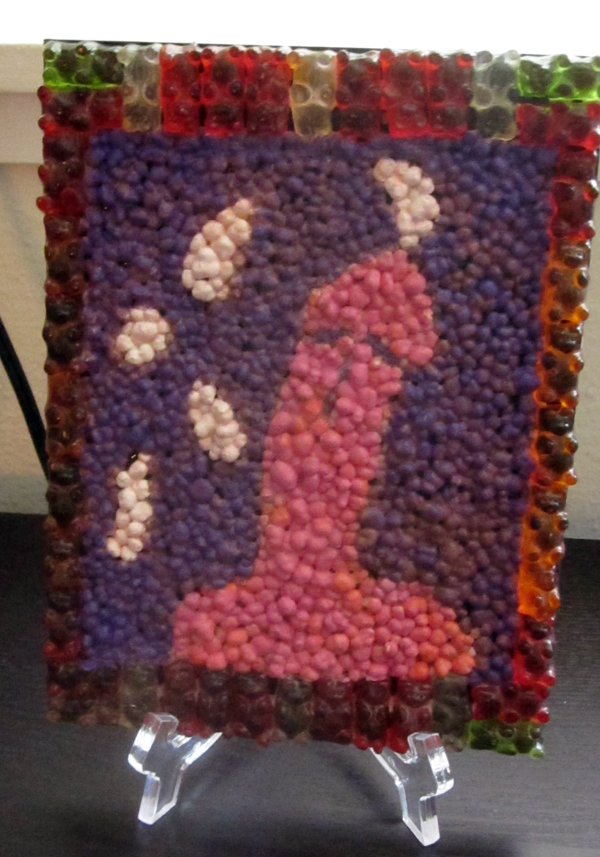 Nerdsplosion
Anonymous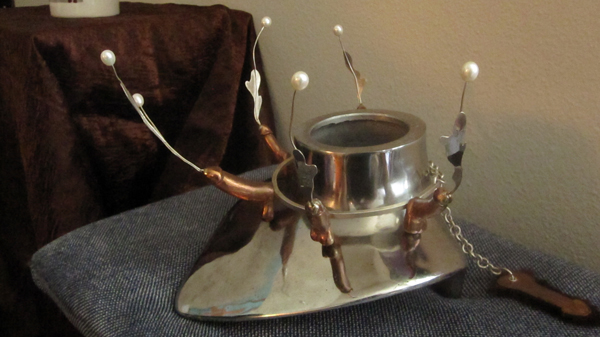 Revel
S.A.C.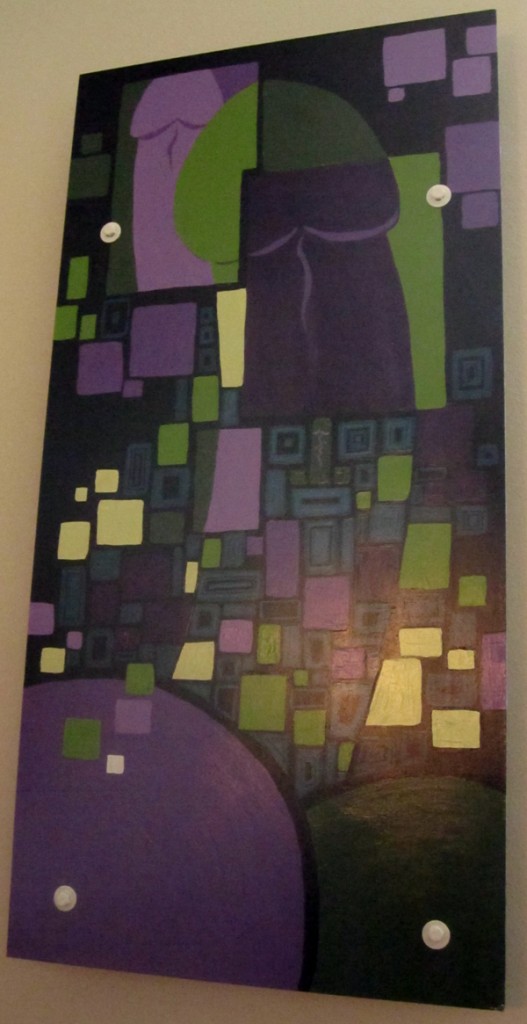 Wang Squared
bogohulan KURAC
bogohulan KURAC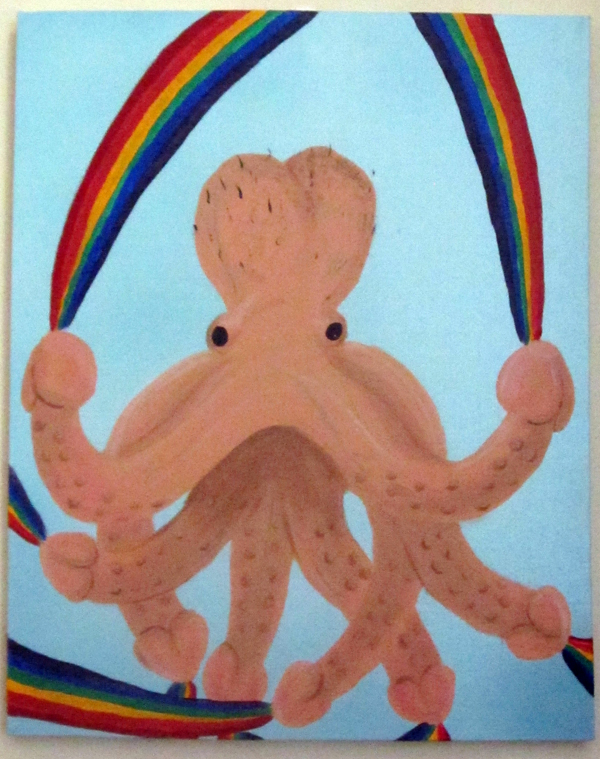 Pearl Diver
Merisa Tentakaru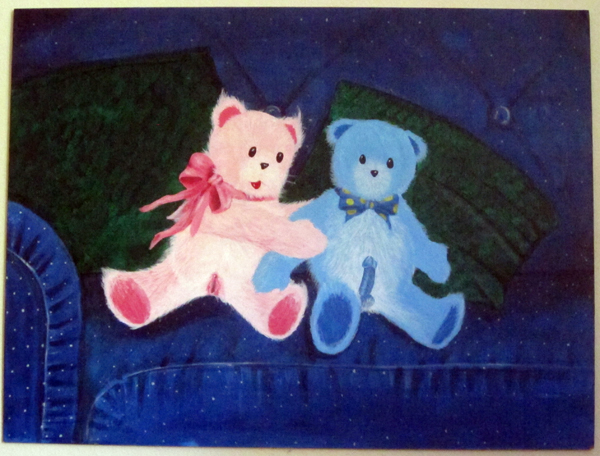 Cringebears
Unknown (speculated to be Spanksy)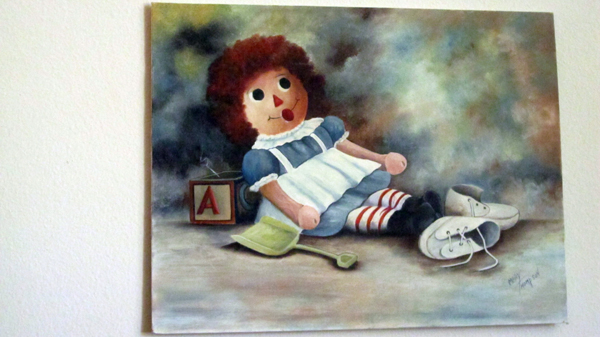 Raggedy Wang
Mary Thompson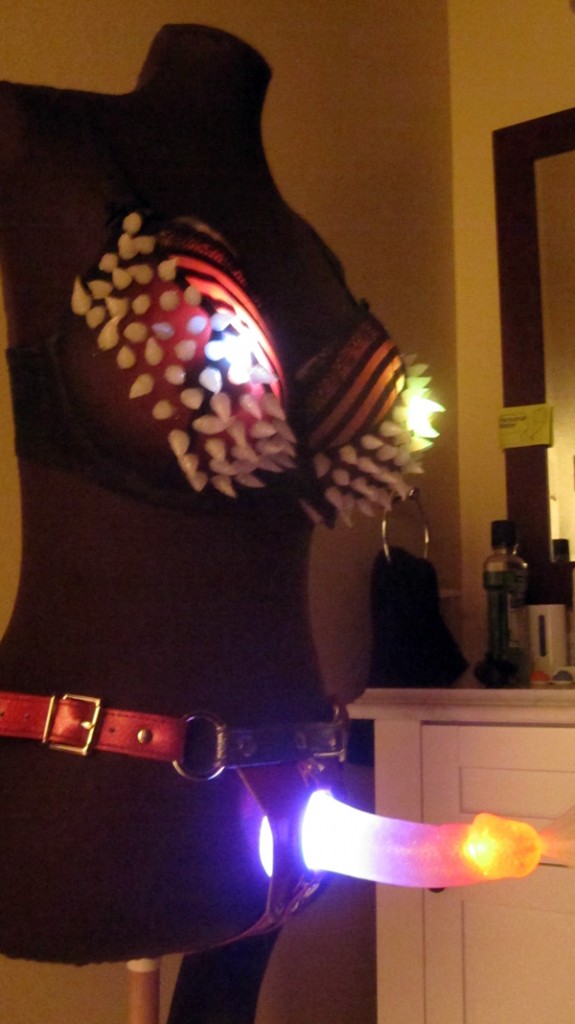 Cock*etish
I.C.Boners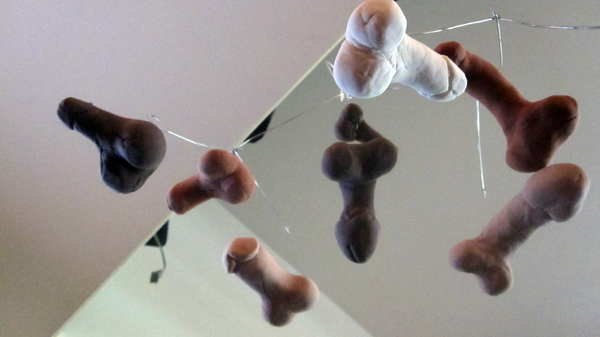 Malance
Alexander Cockwell
The exquisite catering provided by Le Saucisson included dickerdoodles, poppycock, and cockers, as well as the aforementioned cock shot ice luge.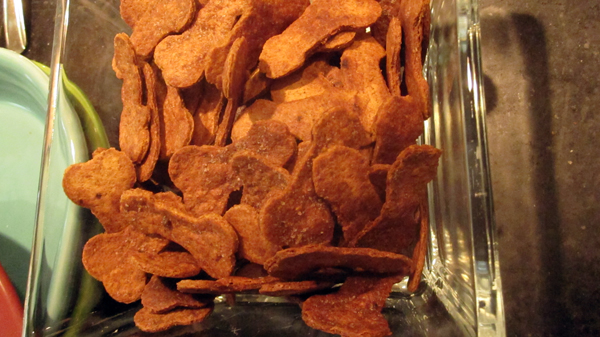 Friend A has since moved away, making escalation difficult, but not impossible. I hope to be involved somehow. Cross-continental cocking ahoy!