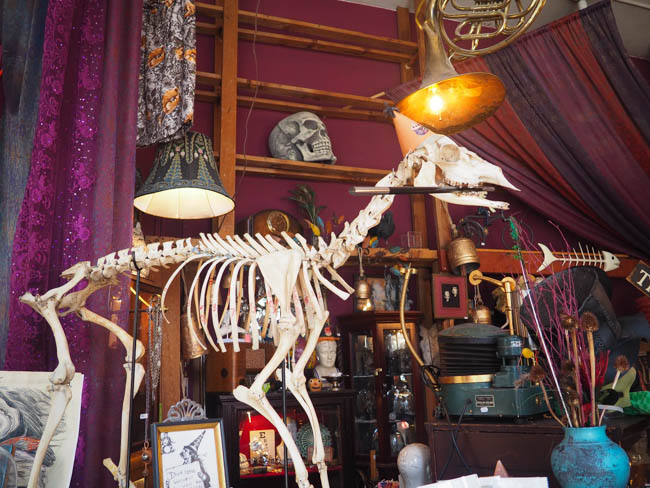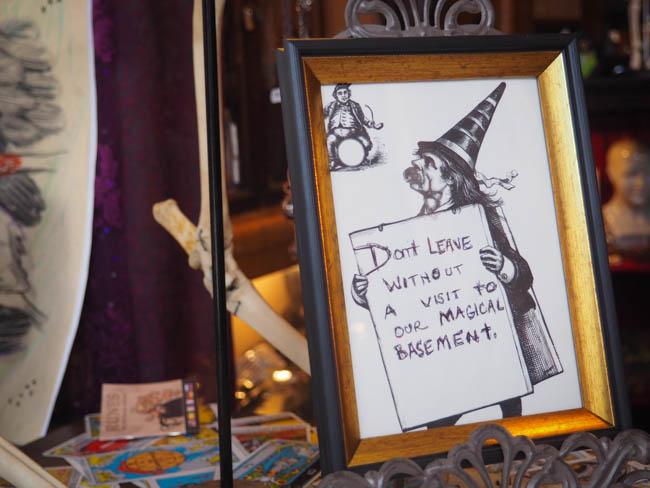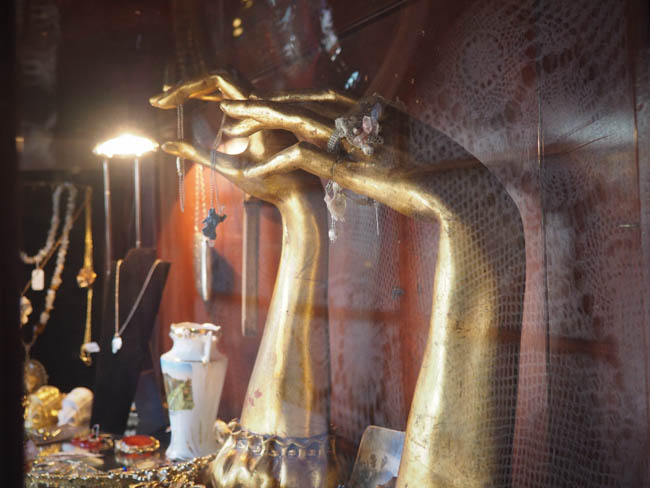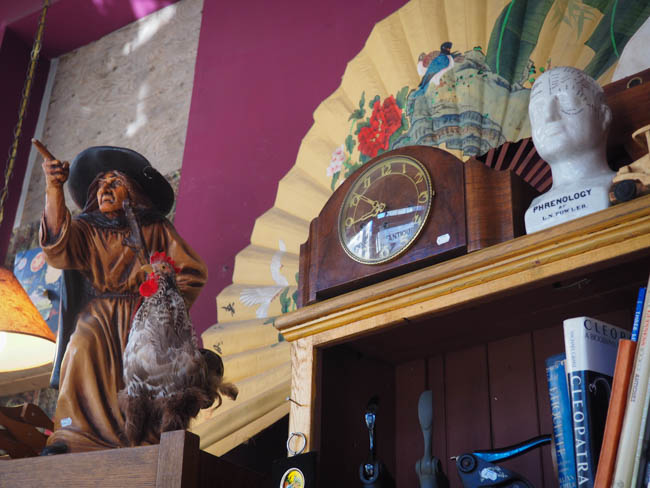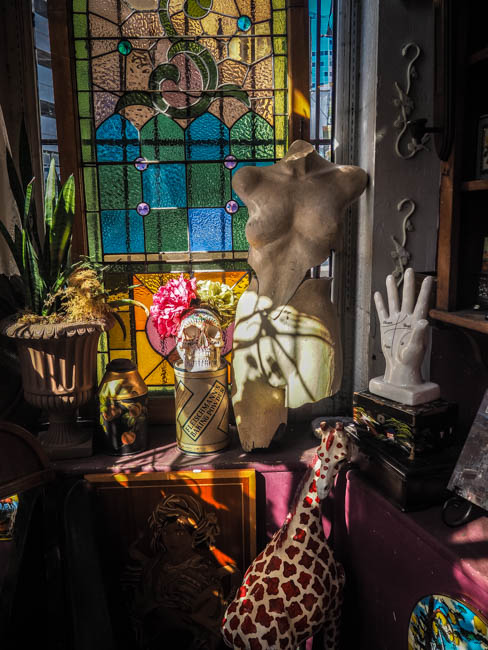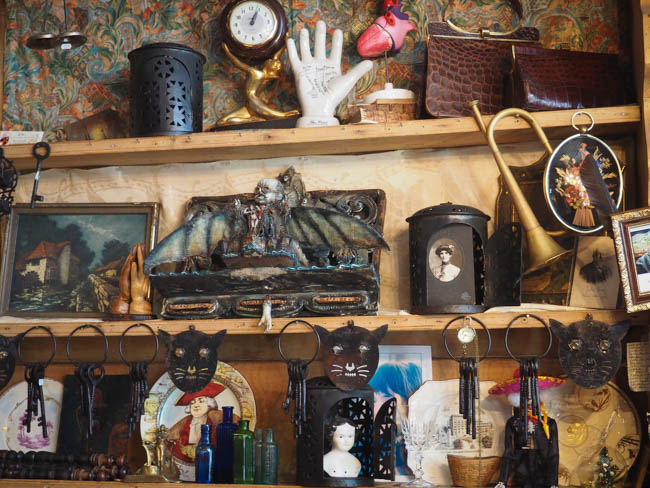 Super awesome art by Michael deMeng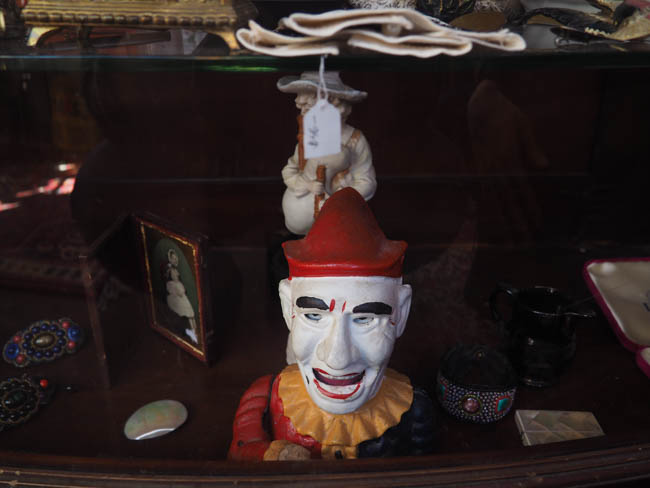 In case you want to start your own House on the Rock-esque creepy clown collection.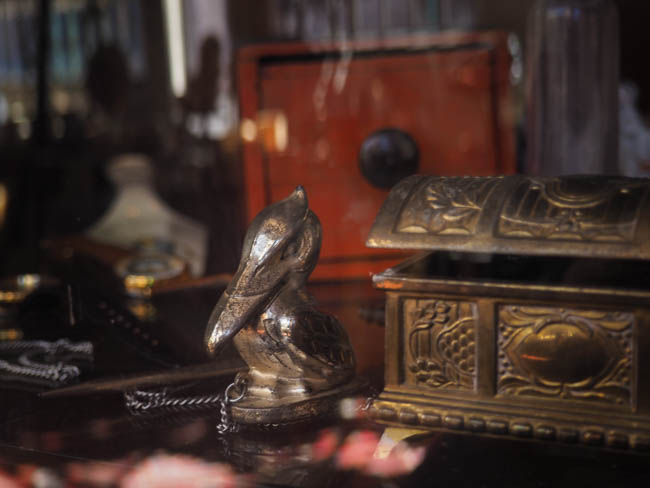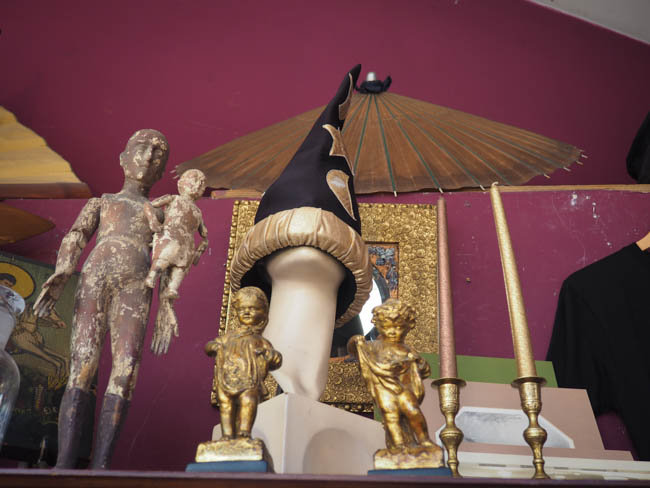 This hat looks awfully familiar.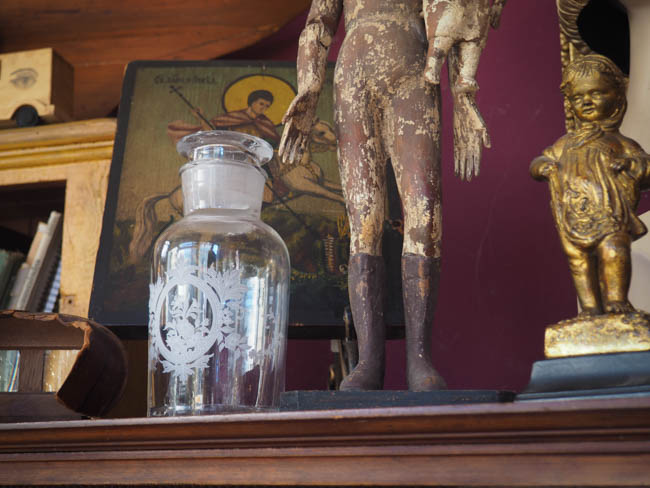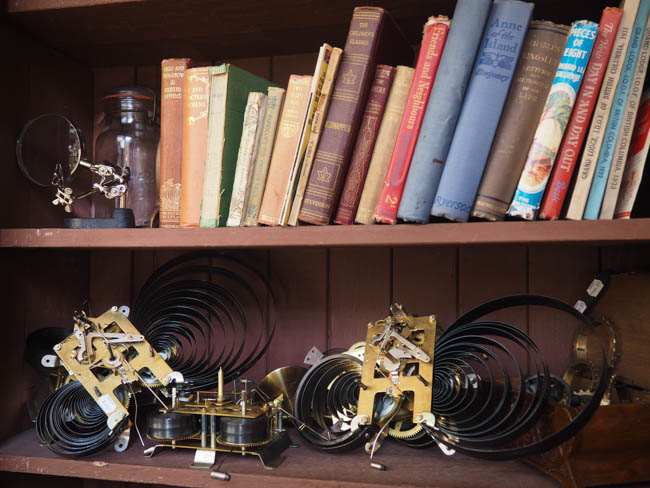 I had a friend tell me that coming to my house is like coming to a museum, that every time she sees something new and unusual. As someone whose aesthetic is undeniably "creepy museum", I was thrilled to hear that. While I respect those who live simple, minimalist lifestyles, I can't do it myself. I tried minimalism for about three days and then awoke at 4am on day three to find myself feverishly sleep-browsing craigslist for gothic antiques. I'm not advocating living under a mouldering pile of newspapers, clutching onto every one-use kitchen gadget or instruction manual for shit you don't even have anymore, or mindlessly consuming trendy stuff you'll almost immediately discard. And sure, the best things in life aren't things. However, things are forever. The objects we choose to surround ourselves with can tell a story, set a mood, remind us of happy times, tell us where we've been and where we want to go.  I always have an eye out for anything that belongs in my creepy museum, and that's why no trip to Vancouver is complete without a stop at Salmagundi West, home to oddities, antiques, antique oddities, and odd antiques, plus a smattering of outsider art and occult ephemera. In other words, it's like stepping into my alternate dimension living room. It's fun digging through all the drawers of the card catalogs in their "magical basement" for treasures, and it's even more fun to try to explain what exactly I bought to the border agent without sounding like someone whose trunk they should probably check for body parts or something. And sure, I can't take it all with me when I go–but my ghost can preside over one hell of an exciting estate sale.
Save
Save
Save