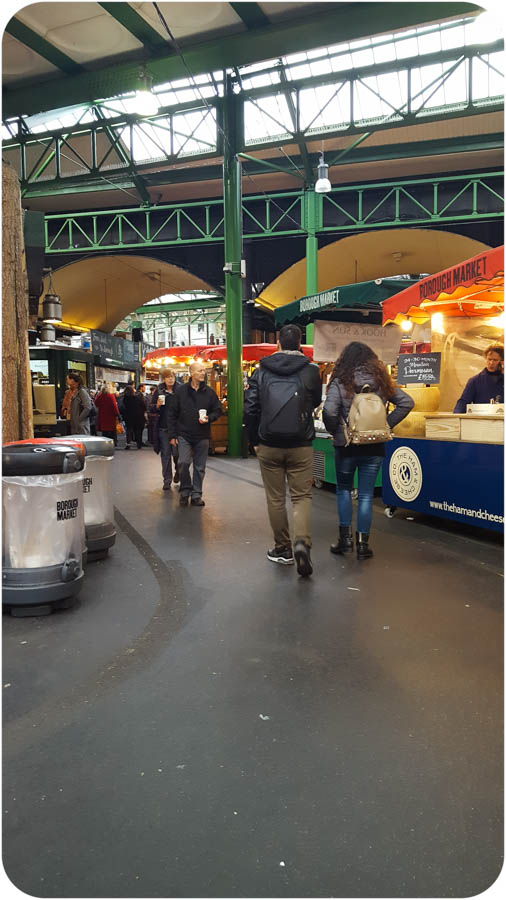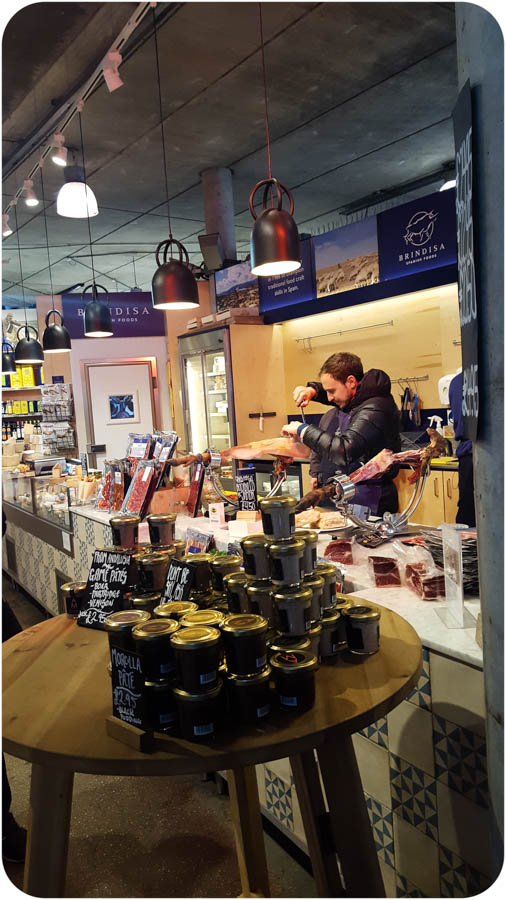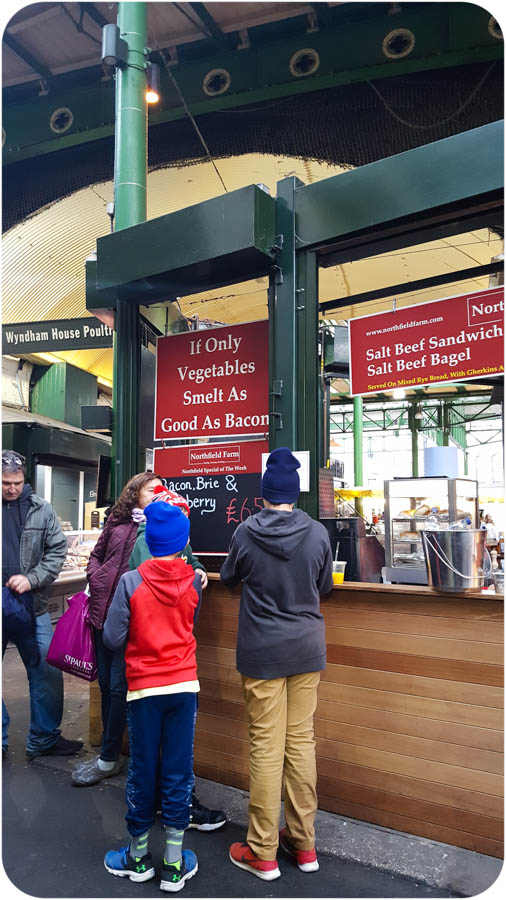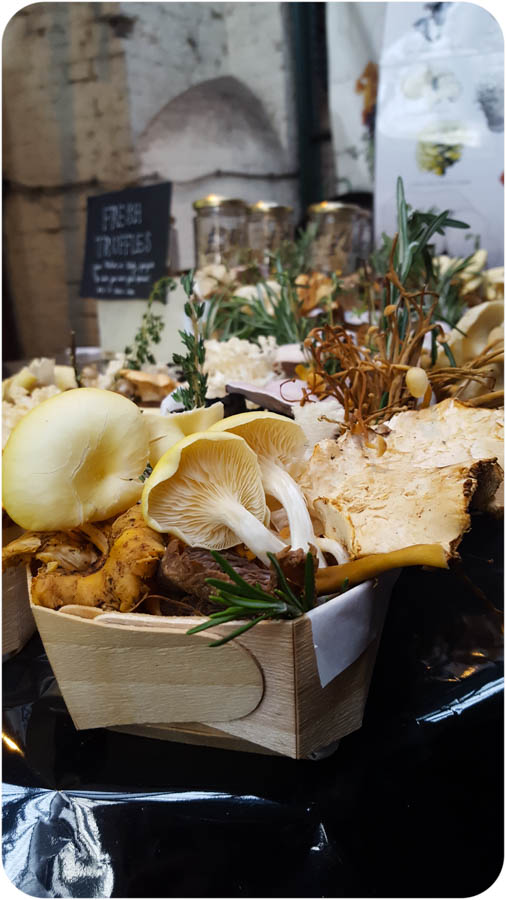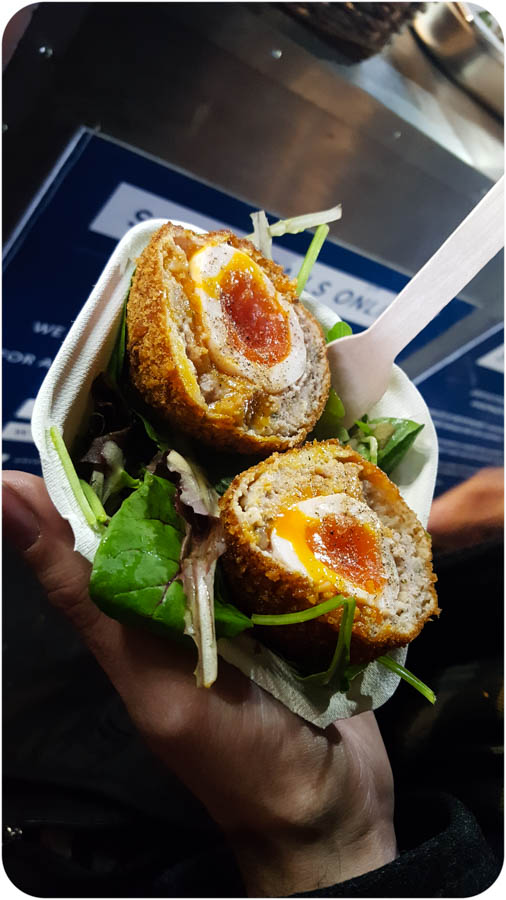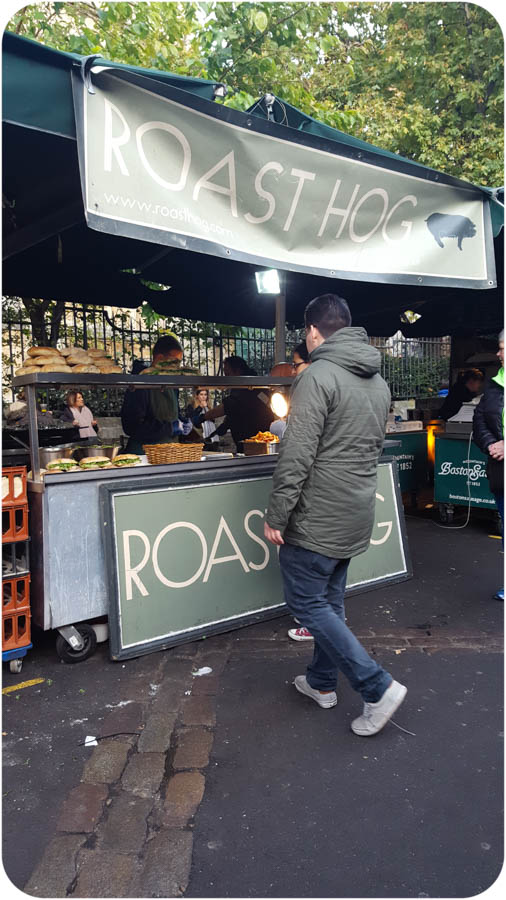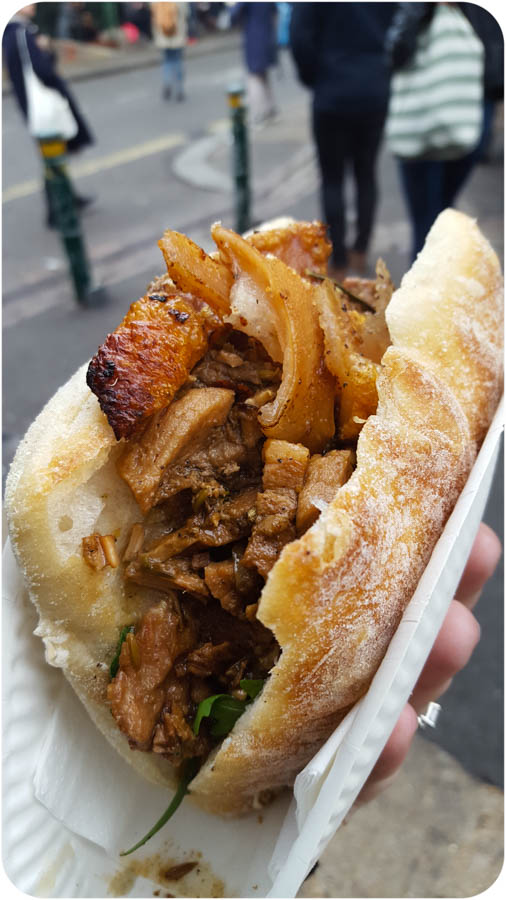 We ended up going to the Borough Market twice during our trip. The first time was our first morning in the country, and I wasn't ready. Jetlag had a grip on me, yet, and I felt nauseated and entirely unready to eat until I died or even appreciate the smell of food. Which is why I had to go back a second time, because the Borough Market is glorious. 
The Borough Market has been around in some form or another for nigh a thousand years, though if you want to get nitpicky about it, it's only existed in this exact location with this exact name since 1756. In the ensuing time, it's perfected itself. It's everything I want Pike Place Market to be–full of delicious food, with no huge wafts of urine or dead fish to sully the experience. Every kind of wonderful food to stock one's home is here: charcuterie, stacked wheels of cheese, loaves of bread and pastries and homemade conserves and pickles and cookies and imported delicacies and fresh squeezed juice and foraged mushrooms…the list goes on. They also have stalls of made to order foods: I bought a sandwich from Roast Hog that ranks among the best sandwiches I've ever eaten. Chewy ciabatta smeared with applesauce, loaded with rosemary and fennel spiced roast pork chunks, bright greens, and topped with a healthy sprinkle of crispy skin, it was rich and savory and greasy and wonderful, and I almost weep to see that they do catering but probably not as far as the States. It was that good. 
Borough Market, twice was not enough. I'll be back.