People often ask where the next big trip will be, and unless I've already booked something, I generally don't have an answer–if I see a flight deal too good to pass up and the timing works out, that's what's next. So far, it's proven easier than having a destination in mind and waiting for a reasonably priced airline ticket. This time happened to be a screaming deal to London with a stopover in Iceland on the way back. I've just recently offered myself up as a travel buddy for friends, so I'm open to whatever comes down the pike that way as well. Maybe it'll be something I wouldn't have ordinarily gravitated towards–maybe it'll be awesome!
London flights booked, thus began my usual obsession with not being immediately identified as an American abroad: I had plans for dressing better, speaking more quietly, and trying to cut down on that full on beaming smile I shoot at everyone because apparently that is a Peak American thing to do. I bought a smart new coat, didn't pack anything with an overt barbeque stain, and practiced a refined, gentle glower. Resting British Face, you might call it.
Then, I booked a tour online and had to do a follow up via phone and the second that British accent wafted out of the earpiece, I realized that I might as well speak to the tune of Yankee Doodle Dandy, because I wasn't going to be fooling anyone into thinking I belonged.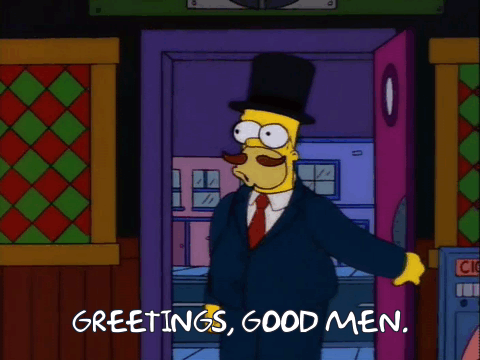 Our flight into London Heathrow was delayed for several hours due to that infamous London fog, which was fine. The only downside was that those hours were spent in the plane on the tarmac, but it also meant that I wouldn't have to wander around London for hours with my luggage before I was able to check in to the flat I'd rented. Getting through customs was easy and figuring out the tube was easy. I've got to say, though, as a welcome to the city, the Picadilly line train seats could stand to be a lot more appealing. I don't know how to say this in a polite way, so here's the impolite way: they're gross. Gross. It feels like when you sit down, you're squishing into every single fart that every Londoner has blasted into it. I know that not every single seat must have a mysterious stain, but when I picture the Picadilly line trains, I see saggy seats with mysterious stains as far as the eye can see. I did, however, appreciate every single time I was informed my train was bound toward Cockfosters, because I have the sense of humor of a twelve year old.
I found a reasonably priced AirBnB in Paddington, which isn't London's most exciting neighborhood, but it was close to three tube stations and was also available, unlike 90% of the flats that showed up when I searched with my date range. I panic booked this place, is what I'm saying, as it was one of two available properties and the one that didn't require me to buy some sort of prepaid electric/gas card to keep the lights on, because that is the last shit on Earth I want to have to figure out when I'm exhausted from traveling. I don't even like those room key light switches, don't make me fumble around a strange room in the dark, don't make me deal with bureaucracy when I know where literally nothing is or what it's called.
There was a lot of confusion when we arrived to the address listed–the instructions said to go to an office (no address, just 'the office'), so I popped into the nearest office to the flat and asked if they did AirBnB rentals. They did do rentals, just not our rental, but it took us several very confusing minutes to figure it out. Once we did, I had no choice but to pull out my phone and call (ugh) the renter. Their office was down half a block and across the street, so the odds were slim that I would have found it on my own. It was then that they told me the unit that I rented wasn't available because of some toilet issues*, but they had another flat nearby to put us in.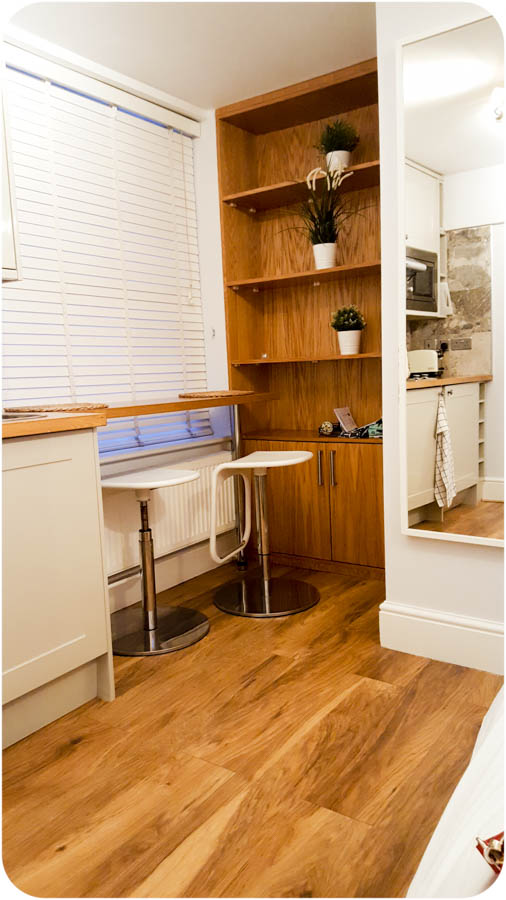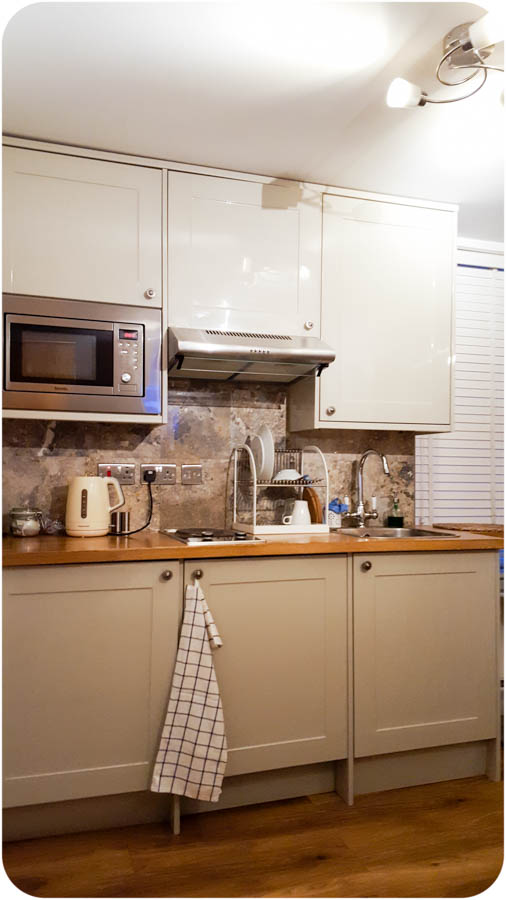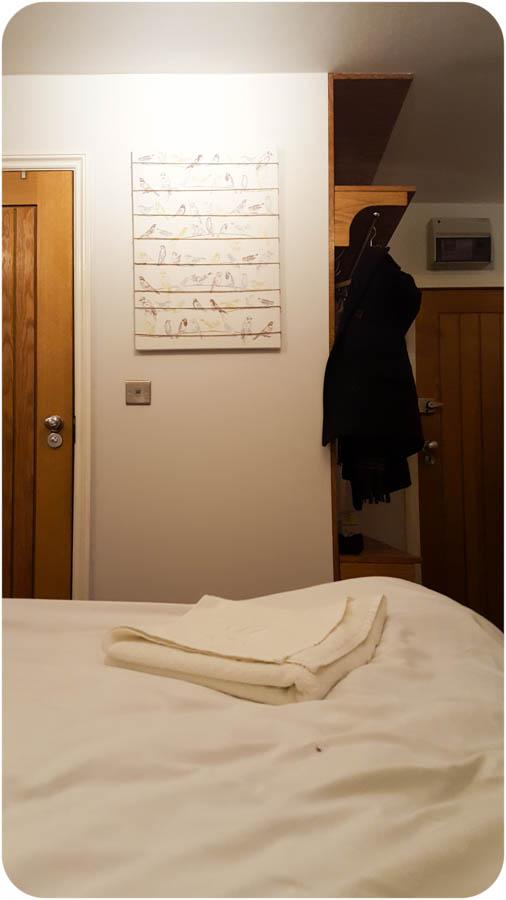 It was a small basement flat, cozy and entirely suitable considering how inexpensive it was and how little time I planned to spend there. The bed really sucked, though–I could feel each individual spring coiling at various places beneath my body, resentful and full of malice. The bed screamed in protest when we got in or out, demanding to either be allowed to murder our backs or be let alone. Over the course of the stay, we developed various nicknames for the bed: Beelzebed, the stab slab, the ouch couch. Even accounting for the bed, the bathroom was the worst part. The sink dripped constantly. The shower head dripped constantly and couldn't be on the wall when the shower was running or it would twist itself round and blast the entire bathroom with water. The upper walls, ceiling, and grout were all moldy, and after using the shower, I have a good idea as to how they got that way. Still, a flat was better than no flat, and this one came with a compact washer/dryer as well so I was able to pack half the clothing I would have otherwise.
When we arrived, I was essentially dead on my feet, so we rested a bit before heading out to wander around Paddington to find food and buy toiletries to set us up for our stay. The first pub we tried was full to bursting, but luckily, all you need to do to find a pub in London is point in a general direction, take twelve steps, and you're there. We ate and had a pint at Sawyer's Arms–Jason opted for fish & chips, and I had a braised beef and bone marrow pie, or rather, we shared the pie, as Jason kept snaking his fork across the table for rogue pie bites. It was very good–rich pastry crust filled with steak and onions, with beef dripping gravy on the side for additional cold weather fortification. Afterward, we bought shampoo and other necessities at Boots–their automatic checkout machines end every transaction with "Thank you for shopping at Boots", and the small space and relatively long line meant that every step, every gesture, every thought is punctuated by "Thank you for shopping at Boots. Thank you for shopping at Boots. Thank you for shopping at Boots."
On our way back to the flat, someone stopped me and asked for directions. Bless you, lady. I have no idea where I am, I'm not from around here.
*I know you're thinking "bait and switch" but the original flat was a basement flat as well so I don't think I ended up any worse off and, frankly, I was just thankful to not have to try and figure out a new place to stay.