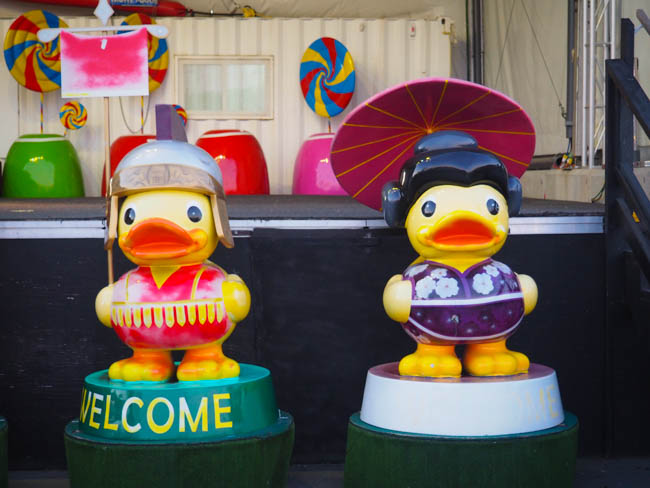 It is full on RIDICULOUS how long I have been sitting on this post about the Richmond Night Market. Ridiculous for a number of reasons, considering I've gone whole months without posting, but mainly, it's ridiculous because I think this place is awesome and I'm excited to share it with you.
Night markets are the shiiiiiiiit. They're mostly outdoor shopping bazaars where you wander around stuffing your face with delicious snacks. When I lived in Taiwan, I would go to night markets pretty frequently–lots of them open nightly in permanent areas in Taipei. They haven't super caught on outside Asia (Seattle's night market is one night a year) but Richmond, B.C.'s night market* is a delightful exception. It's still temporary–only running May-October, because no one wants snacks badly enough to slog through slush at night to get 'em–but it is magnificent. One hundred food vendors. Three hundred or so other booths. Music. Dancing. And something I was particularly eager to experience, the Throne of Rotato.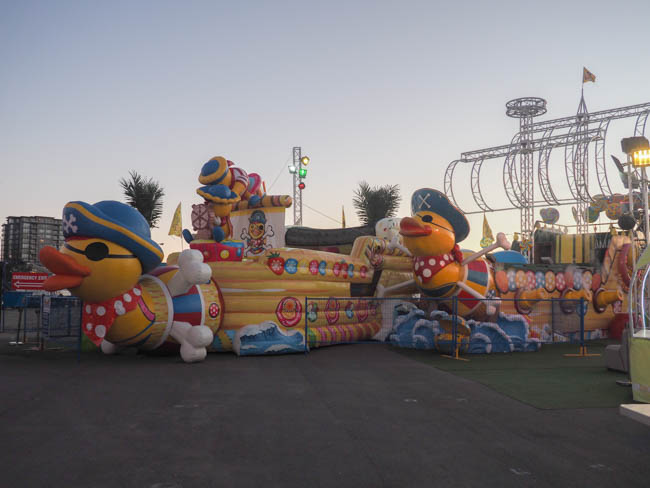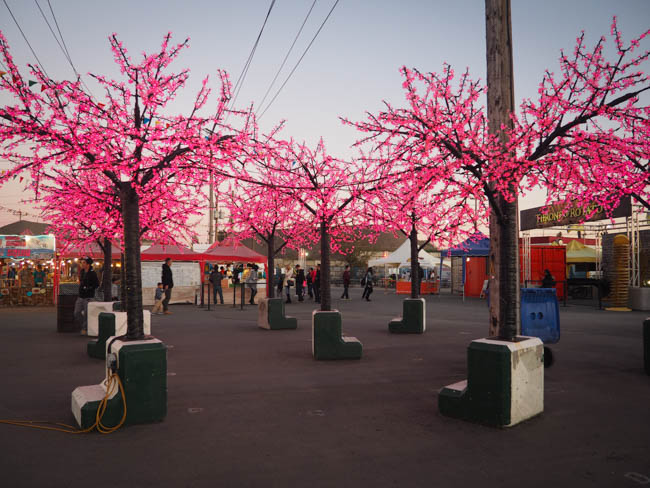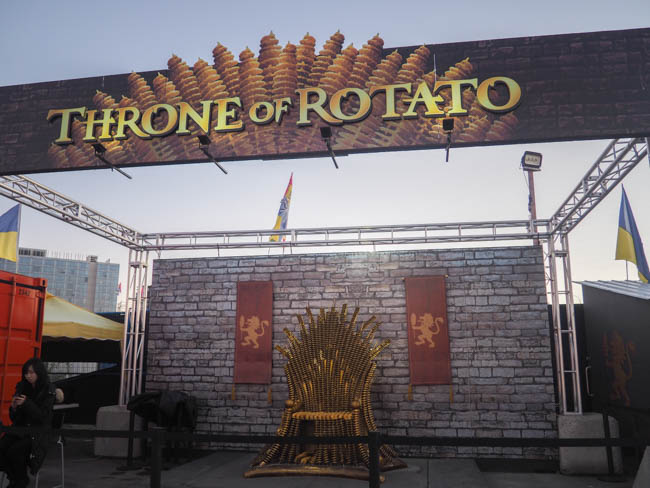 That's right. The Throne of Rotato. Rotatoes are spiralized, deep fried potatoes sprinkled with flavorings and served on a stick. In order to assume my rightful place, seated on the Throne of Rotato, I needed to buy a rotato. Or two, since Jason wasn't going to pass up this opportunity, either. It's delicious (being a deep fried sour cream and chive flavored potato on a stick, after all, of course it's delicious) but if for some reason someone didn't feel like eating an entire potato prior to all of the other food they were likely to partake of that evening, they had some suggestions for how you could otherwise use your spiralized potato: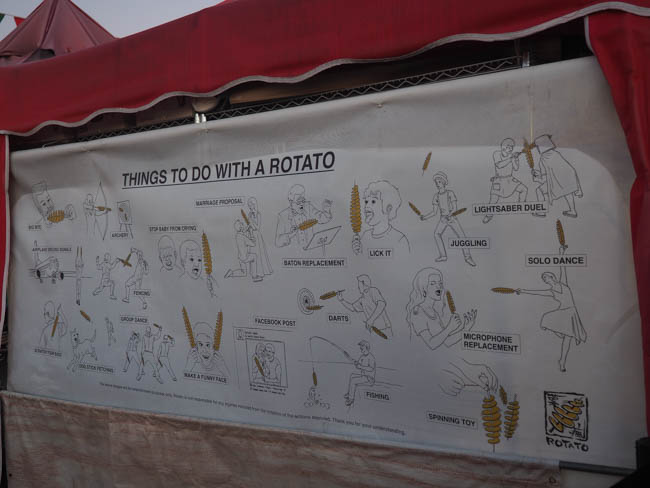 I'm pretty sure anyone with their head screwed on right would say "YES!!" to a rotato proposal. I would, and I'm already married, but the excitement of the rotato might make me forget.
So once rotatoes were purchased, I received a VIP pass for two to the throne of rotato.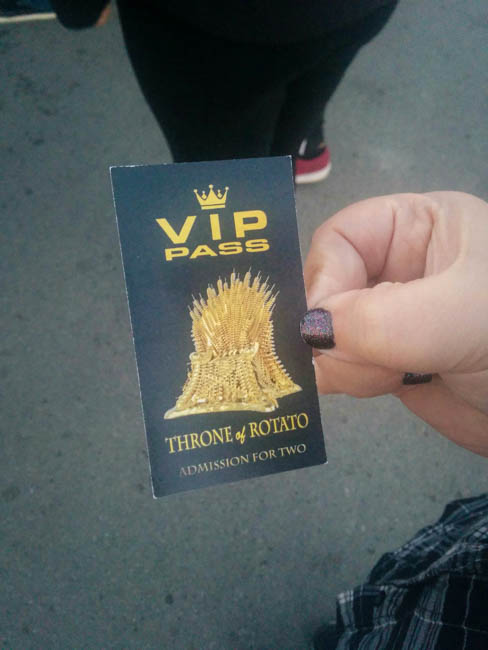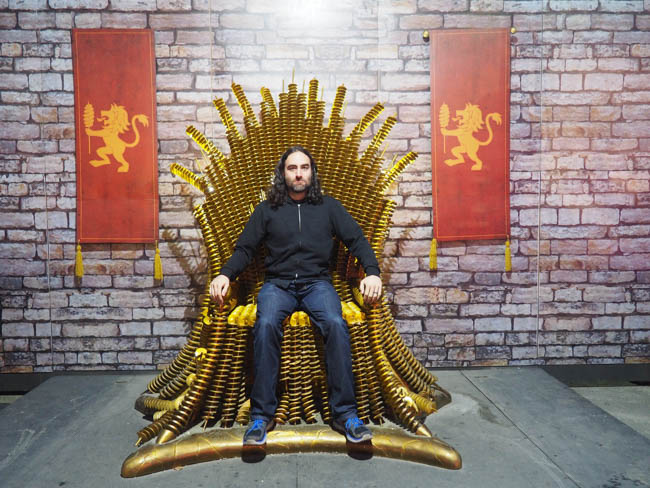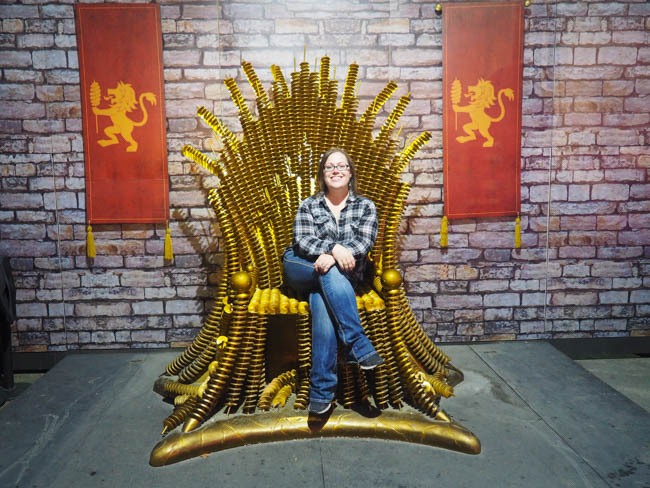 And it was glorious. Side note: Rotatoes, however delicious, are really salty so I would advise you to do as I didn't and don't spend your last Canadian currency on the rotato, forcing you to go on a desperate hunt for an ATM so you can buy a beverage.
We spent a long time wandering the food booths. I was chasing nostalgic tastes and was rewarded handsomely with red bean pancakes, tanghulu, and dragon beard candy. I wanted so much more but my stomach was too full of potato to make the attempt. What's extra incomprehensible is that I haven't been back since. Their 2017 season has begun and I will remedy that problem soon.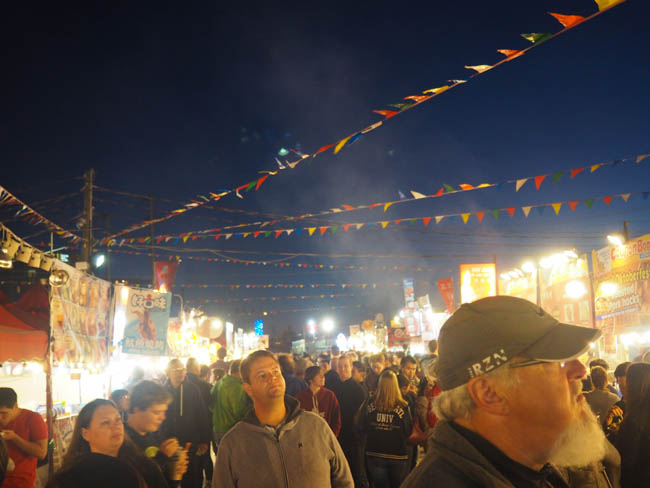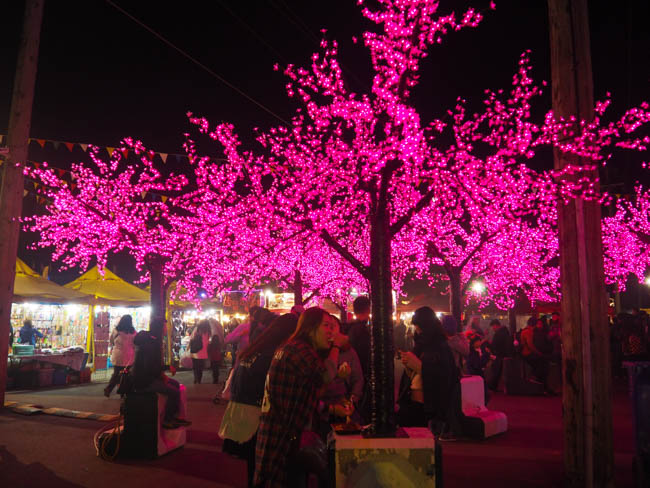 *There are some street market experiences that you won't find here, like for instance, the Snake Alley (Huaxi) market in Taipei is on the site of a former legal red light district, and the alley is filled with vendors selling foods with purported aphrodisiacal qualities, such as deer penis wine and snake blood, squeezed out of a snake before your very eyes. There are also a number of vendors selling novelty sex goods. I only went to this one once, and actually, it was one of my Rotary club's members who took me. I've talked about her before, the Taiwanese Martha Stewart. Somewhere, there's an awkward photo of us together in front of an inflatable penis.
Save
Save
Save
Save