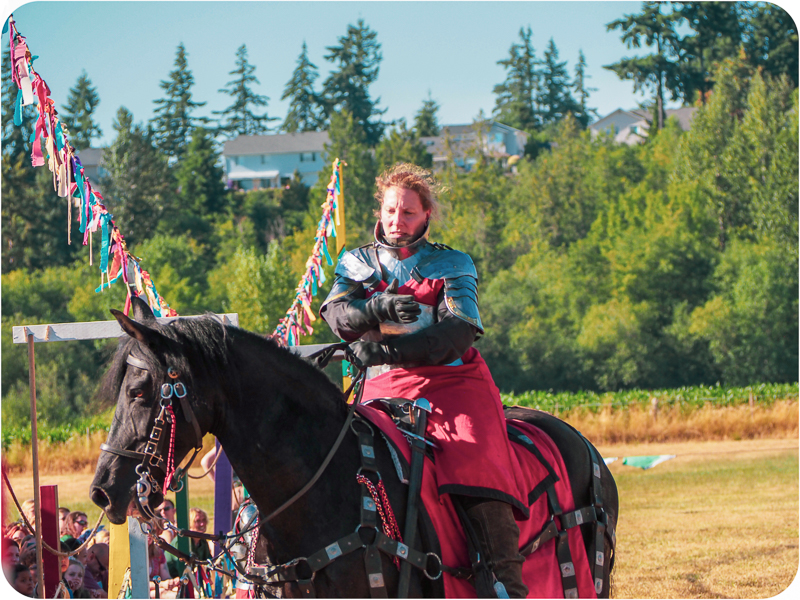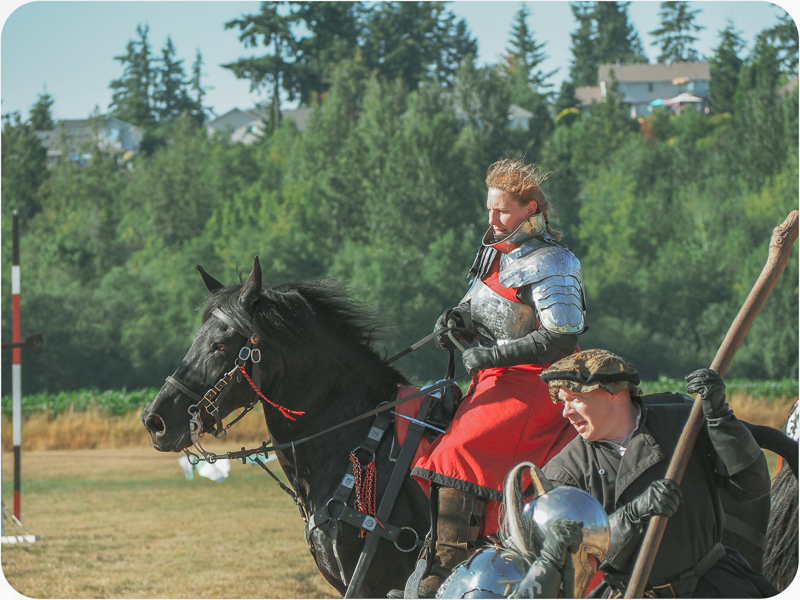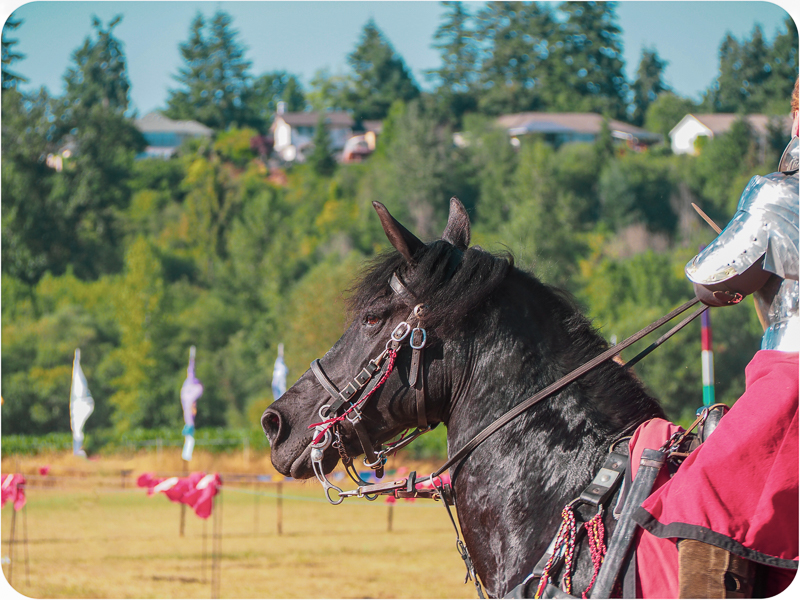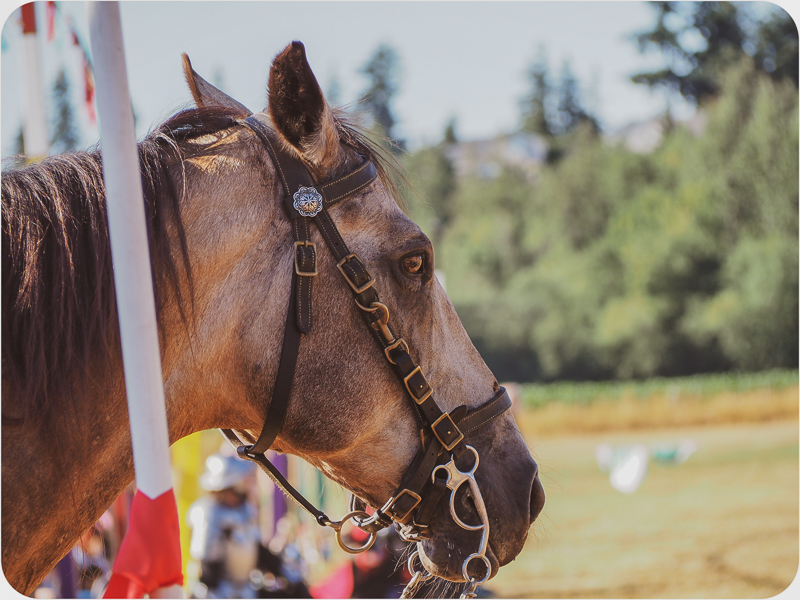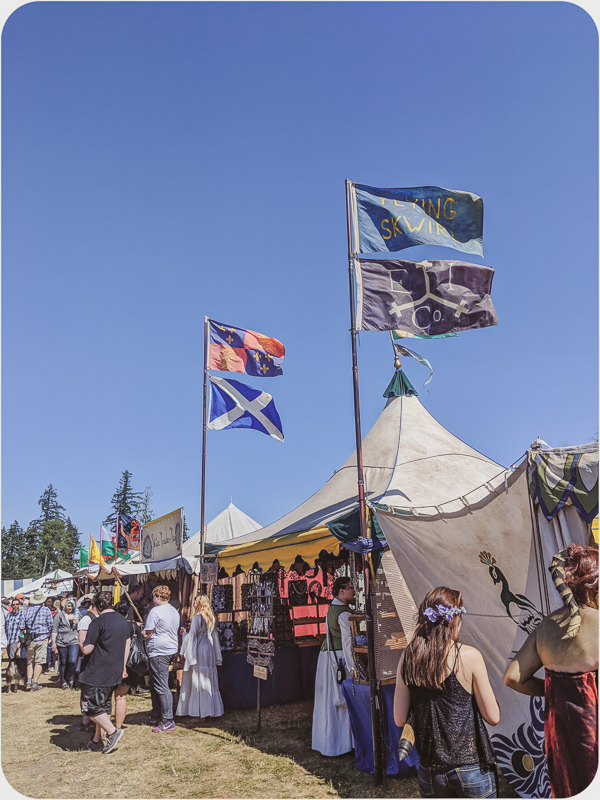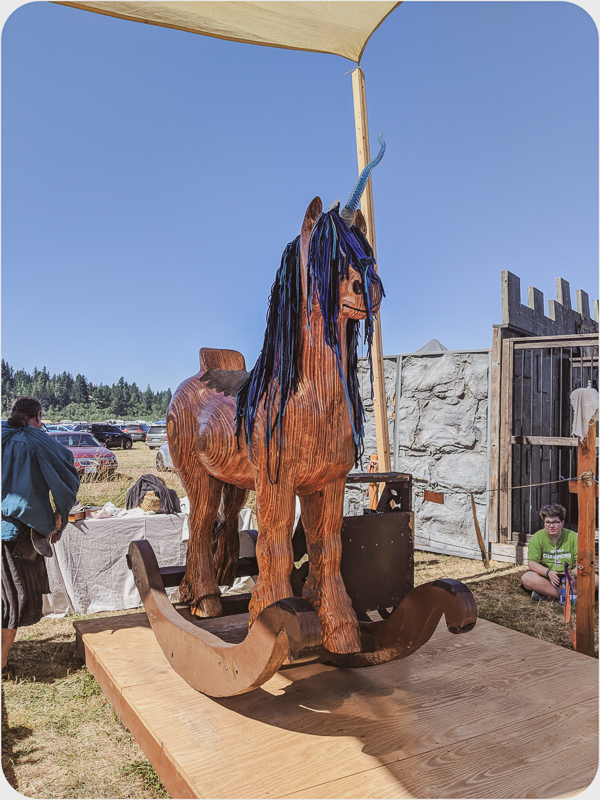 I spent a summer afternoon at the Washington Midsummer Renaissance Faire and once again, fully enjoyed myself. I finally have enough body confidence to not care if my ass looks wide if I drape it with a period-inaccurate but very festive jingly coin bellydancer's sash, so I jingled my way around the shoppes and bought myself a very nice Mongolian horse archery bow which I have yet to really use because I don't have the right kind of glove to keep my hand from being cut by the fletches (there's no arrow rest on a Mongolian bow, or any horse bow to the best of my knowledge). I could just buy a glove but I've been wanting to get into leatherworking, and the possibility that I could make my own at some point in the future exactly how I want it has prevented me from buying a glove which means the bow has sat. Just buy the damn glove, Melissa. Just buy the glove.
---
I signed up for a six week introductory archery course at Next Step Archery and half-filled the twelve person class with friends. I was glad to finally get some in-depth instruction as I'd just been shooting from instinct up until that point. My skills really leveled up over the course of class, and it was so much fun to learn with friends. The six weeks flew by. If I had signed up for the next course, I could have stayed with many of the same people, but timing wasn't good with my France trip and each subsequent class is shooting with a more complex bow with more gadgets and balances and finer adjustments, and the goal I'm working toward is horse archery with a bow with…none of those things. I'm signed up for a two day horse archery clinic in southwestern Washington in June, so I've got between now and then to get good enough at riding to be comfortable hands-free at a trot. I'm thinking I'd like to take a private lesson or two with this bow in order to be more comfortable without the rest, which will also necessitate buying the damn glove already.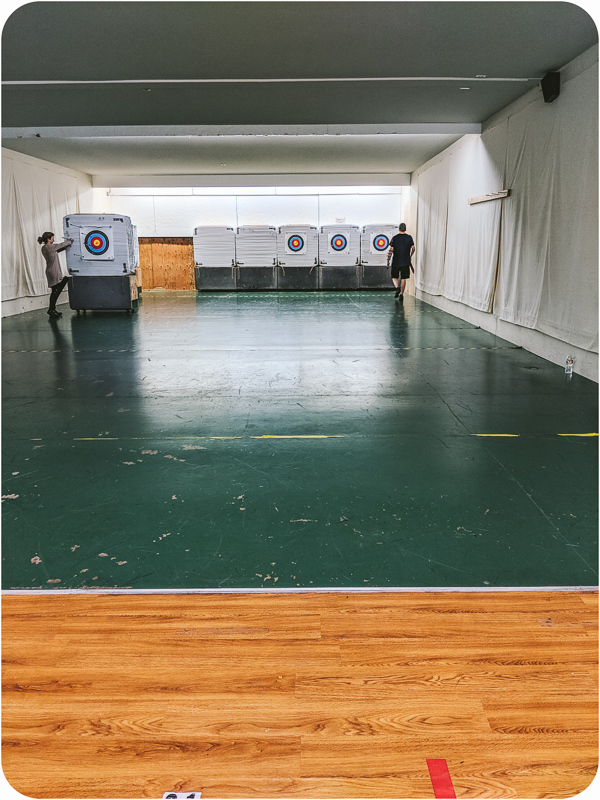 When I shot from this distance…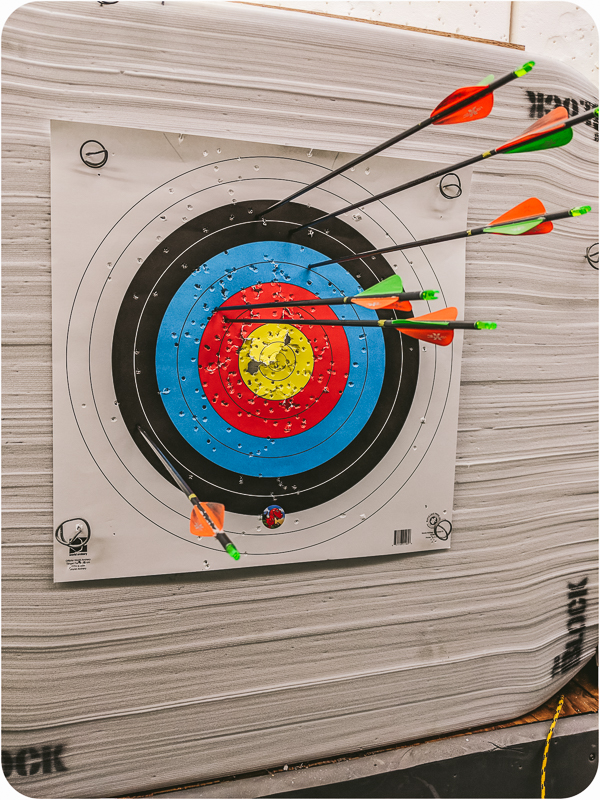 …this is what my target looked like.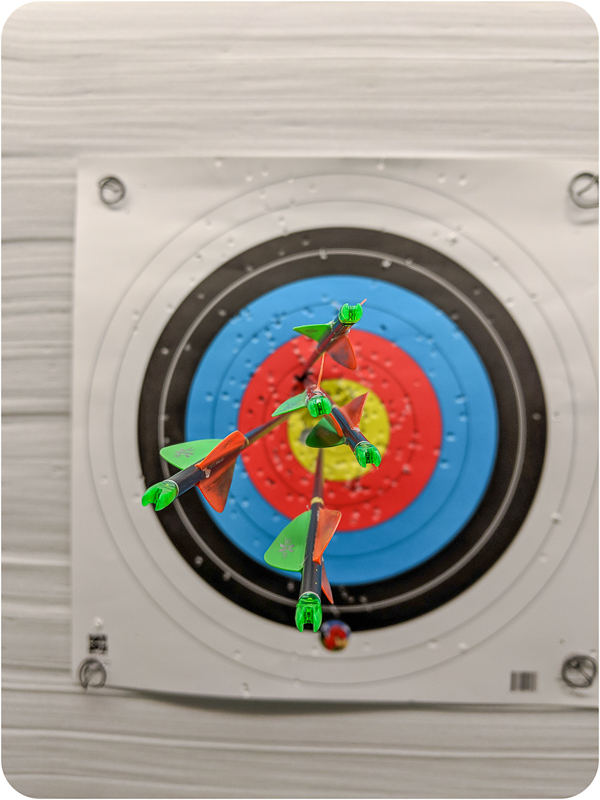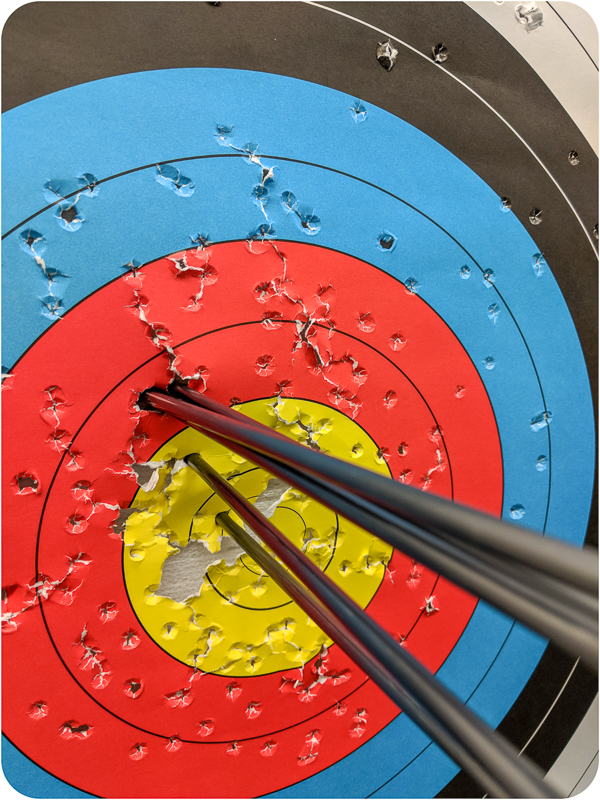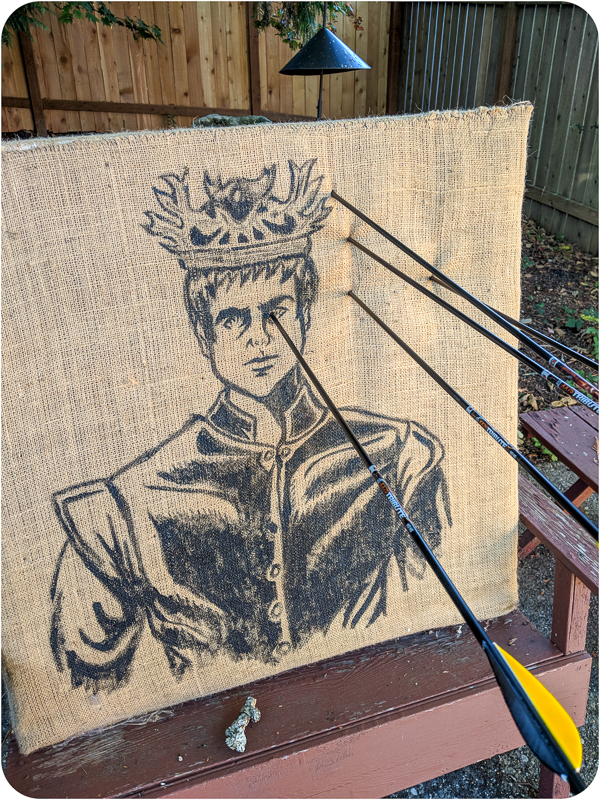 ---
My archery school was right near Arashi Ramen (perfect dinner for a chilly evening) which is next door to 99 Ranch Market which means I found myself browsing though specialty Asian groceries more often than usual. I had a brief, intense love of garlic cracker nuts (it's a nut! encased in a shell of cracker!) but I must've eaten them too often because just the thought of their taste makes me feel a little nauseated. Because why enjoy something every once in a while when you can have a whole bunch of it at once and ruin it for yourself for life? I'm operating on broken logic.
On one trip to 99 Ranch market after lunch at Arashi with Erika (the same trip where she introduced me to cracker nuts!), I bought this tea, and we discussed that 3:15 is about the perfect time in the afternoon for a little caffeinated pick-me-up. Later in the afternoon, I was feeling a little snoozy from lunch and decided to try out my new 3:15pm coffee milk tea to see if would indeed perk me up and I looked up from the box to find it was precisely 3:15pm. The tea was…not good.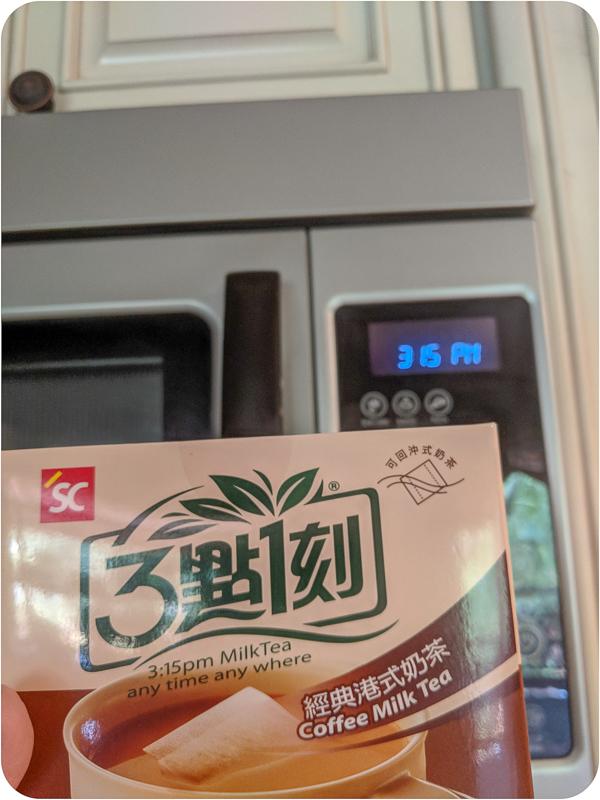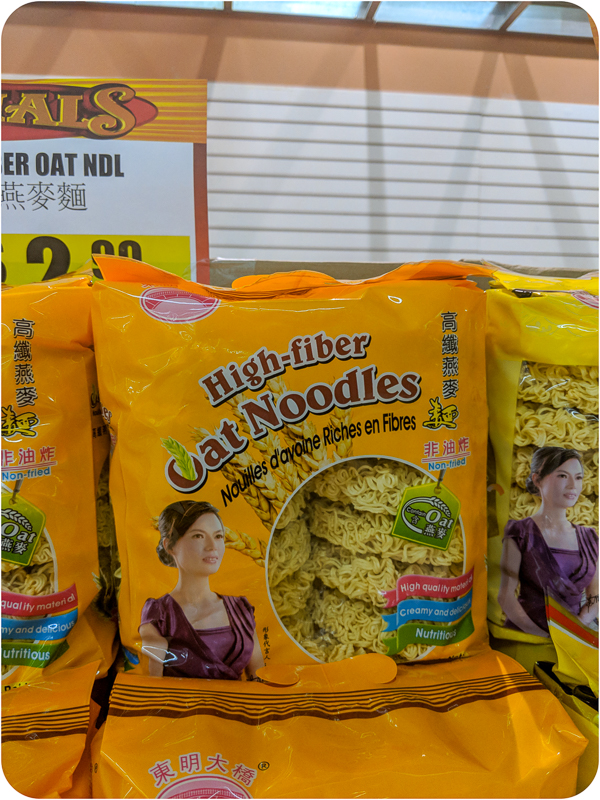 I know for a fact this package says oat noodles. But literally every time I see it, I think it says "cat noodles" and I'm left to wonder what kind of cat demands freshly-cooked noodles. One with fiber issues, I guess.
---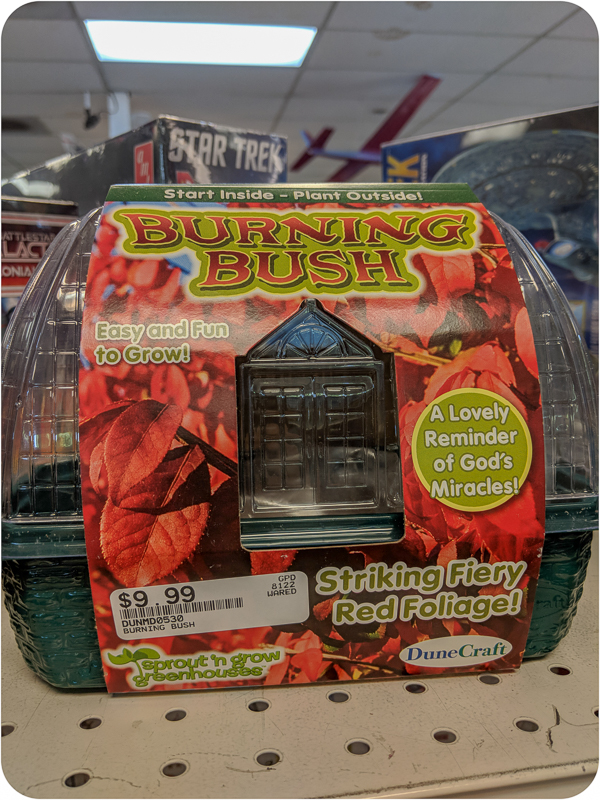 And here I thought it was a painful reminder to use protection.
---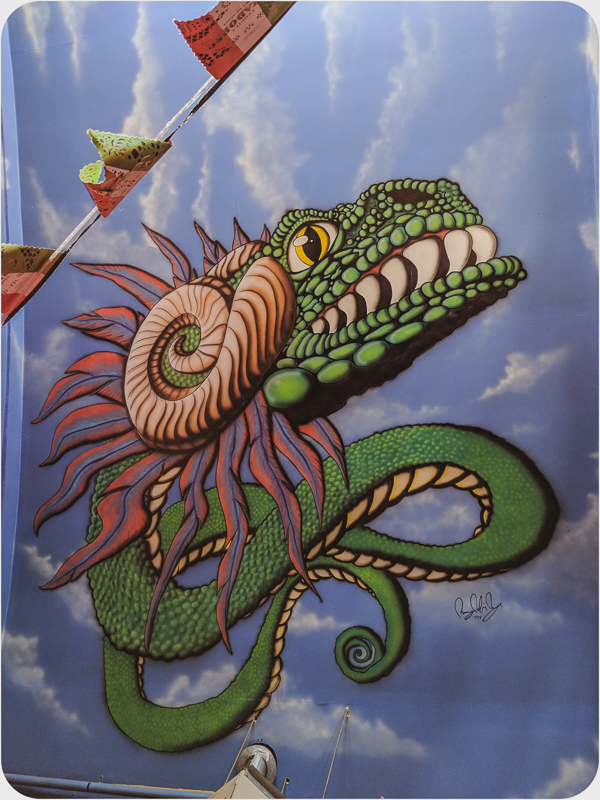 I've been to Casa Que Pasa a bunch and never blogged about it. It's this dive in Bellingham that serves as a community art gallery, with many pieces for sale. I go there for their potato burrito, but the best version of it is the deep fried fame: the potato burrito deep fried like a chimichanga, especially when I pony up for added carne asada (for flavor and texture variation, it's important in a burrito this large!) or carnitas (they're triple cooked for a crispy exterior and a meltingly soft interior) and get them to slather it with extra potato sauce, because whatever is in it, it's creamy-spicy-tangy and gives potatoes a reason to strive.
---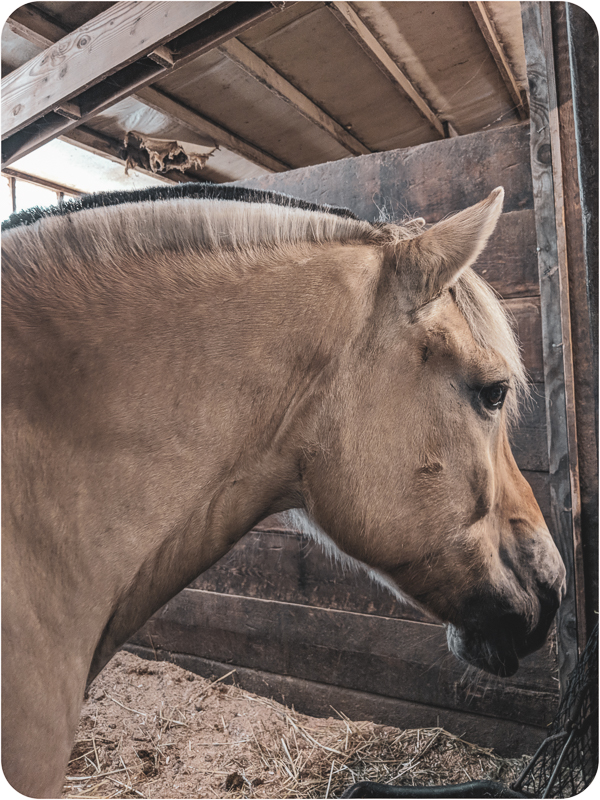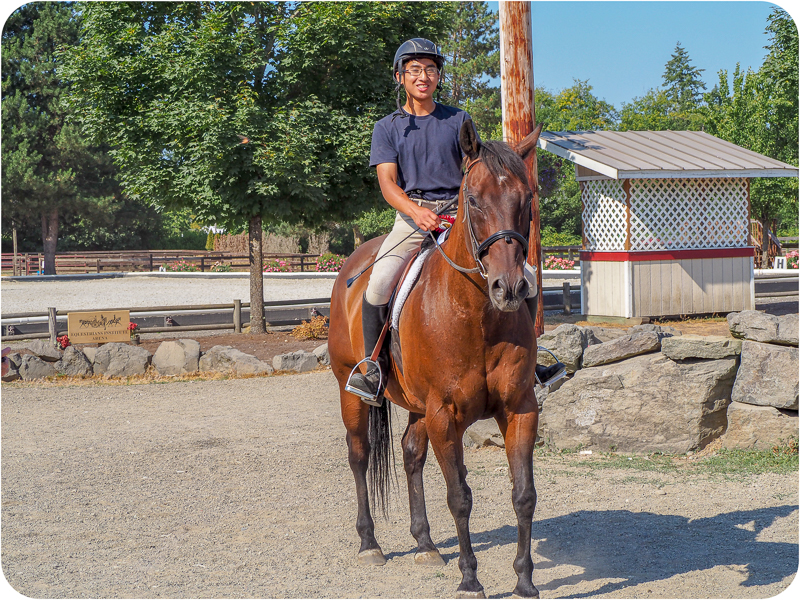 I was able to make it to the SAFE show at Donida this summer to see my friend Alex compete in some rail classes with his horse, Jesse. Would you believe this horse is a senior citizen? He is RIPPED. They took third in their last class of the day!
I'm thinking about going to a show or two with Navani this summer, but I also don't know how well I'm going to do losing to a six year old.
---
My husband is the handsomest. 
---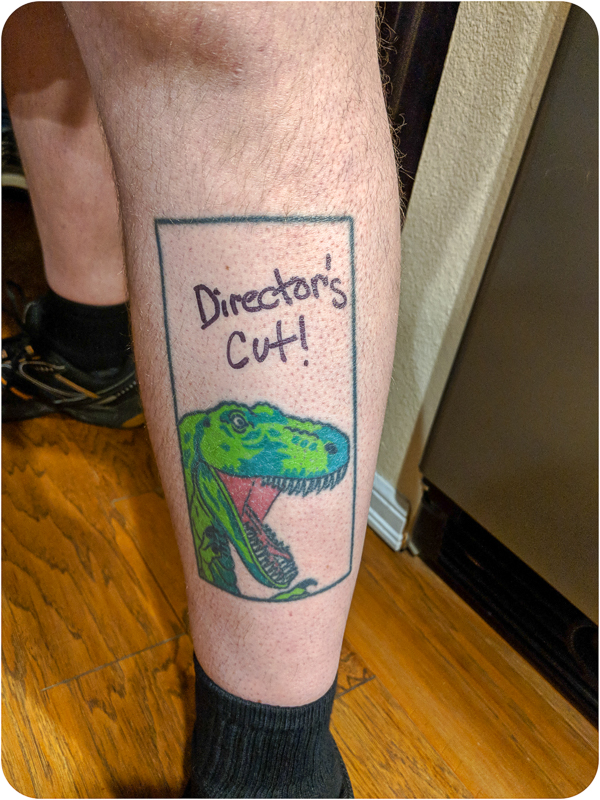 Leg courtesy Christopher Bragg
I realized at the end of the summer that I'd bought a smoker and hadn't had a single purposeful gathering of peoples for the consumption of smoked meats. I put together a bbq party for Labor Day weekend, and the plan was to culminate with watching the movie I'd helped crowdfund but had never seen/just received in the mail, Director's Cut, ideally on a screen in the yard. As it turns out, Labor Day weekend is a popular weekend for outdoor screen rentals and none were available. I briefly pondered buying an outdoor screen setup so that my vision could continue unhindered but now that I've seen the movie I can say it was absolutely positively 100% for the best that this was not playing on a screen in my yard where my neighbors could see and/or hear. Its number of strip club scenes rivals or exceeds that of Showgirls and I'd like to remind you that in that movie, the main character was a stripper.