When I take a trip somewhere, if I don't do a day-by-day recounting, there's usually a bunch of tidbits left over that I either couldn't write more than a few sentences about or don't have any photos for or would drag out the series far beyond what any human could be expected to tolerate.  All combined, however, they make for something a little more substantial, so here's yet another one, this time about Atlanta.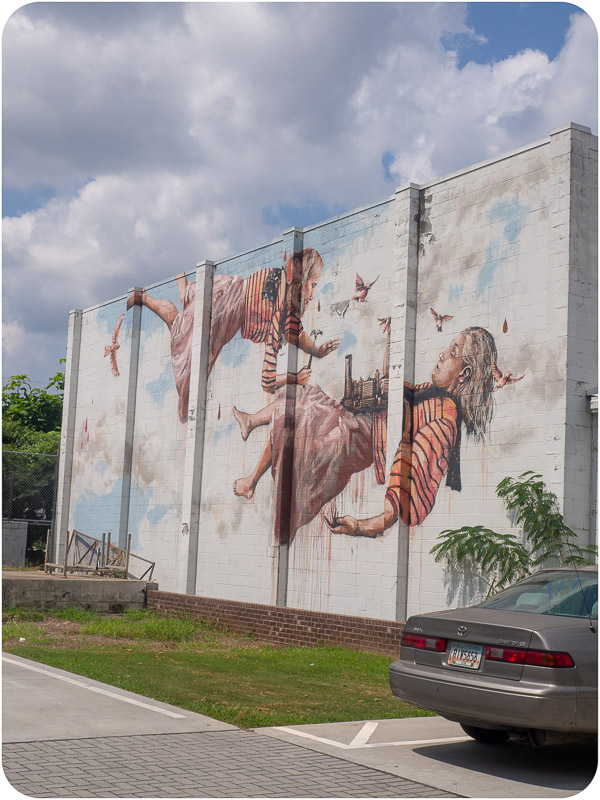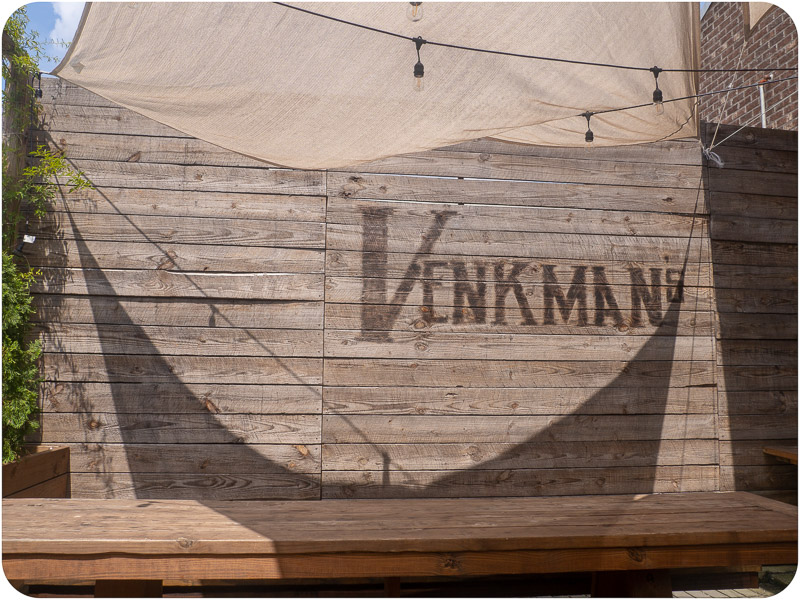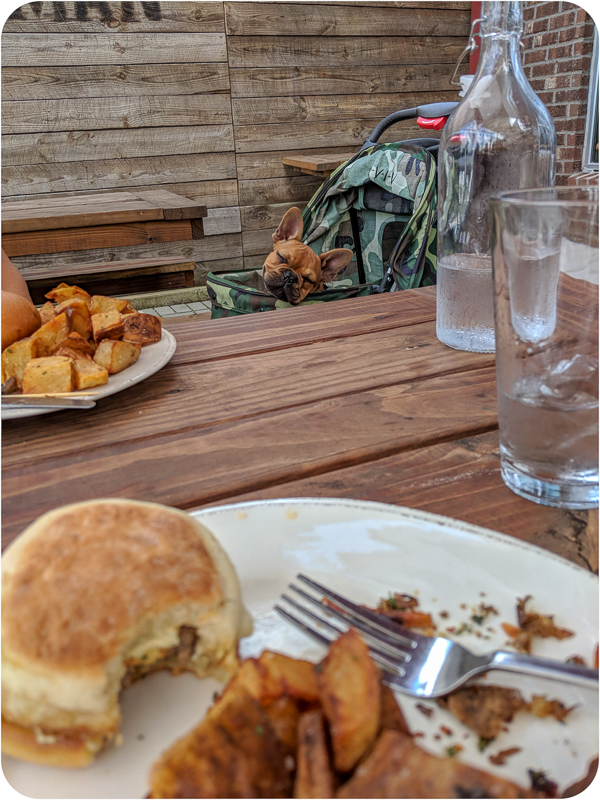 We walked Walter in his stroller to Venkman's to grab a light brunch and make an art deal.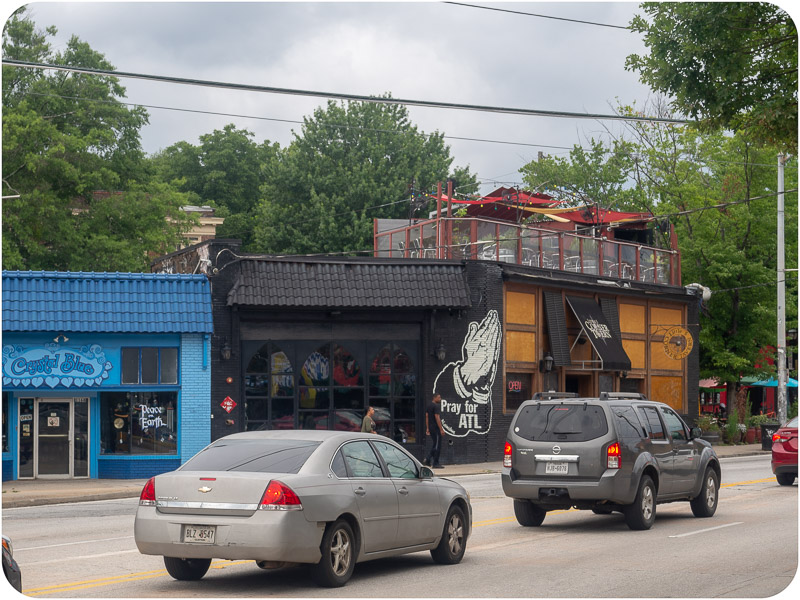 R. Land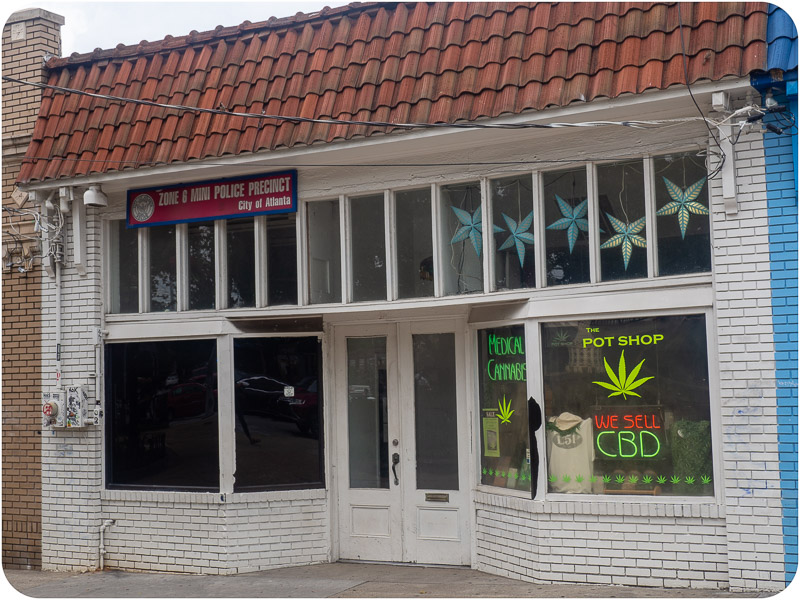 This feels like a trap. Is it just me?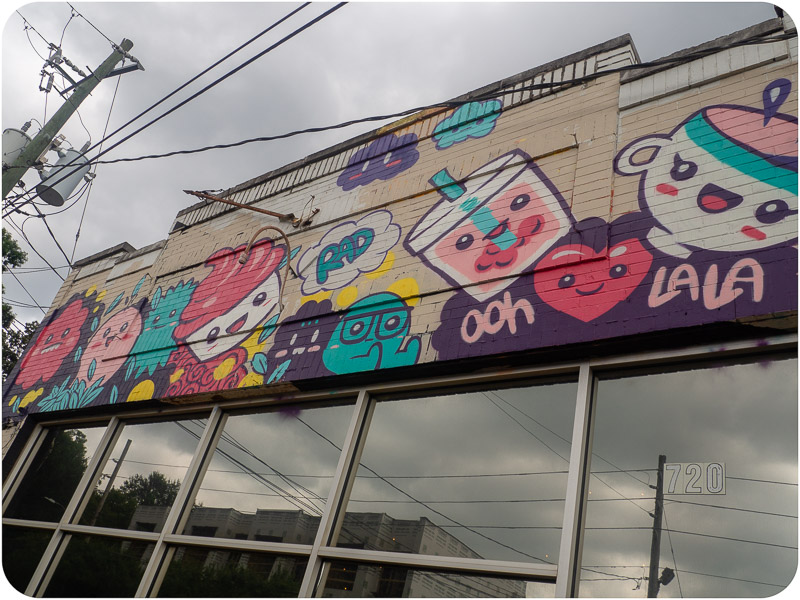 Hodgepodge Coffee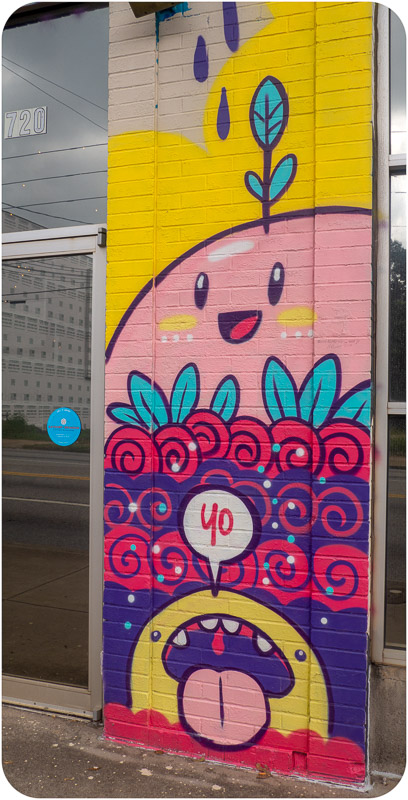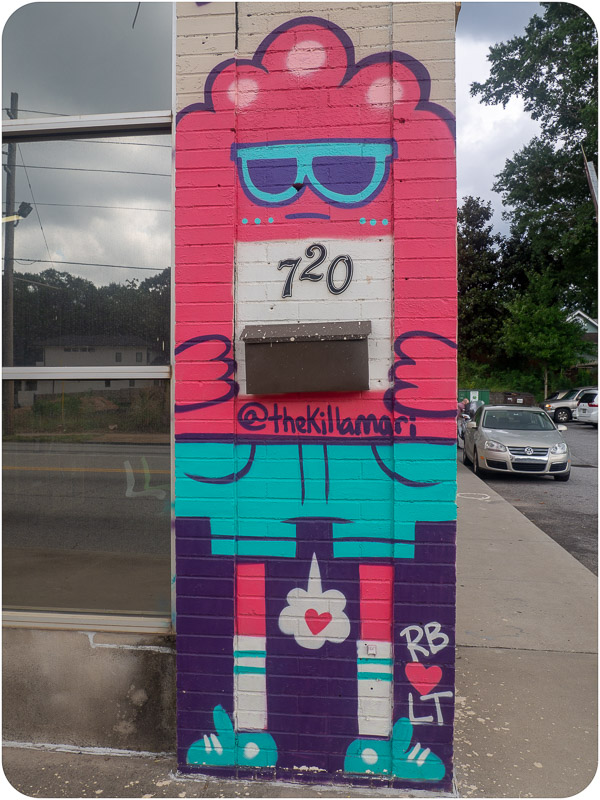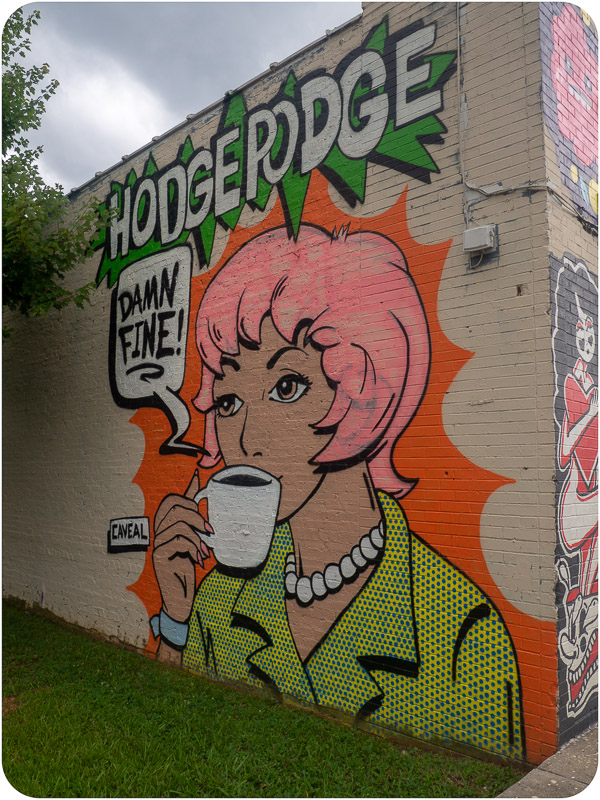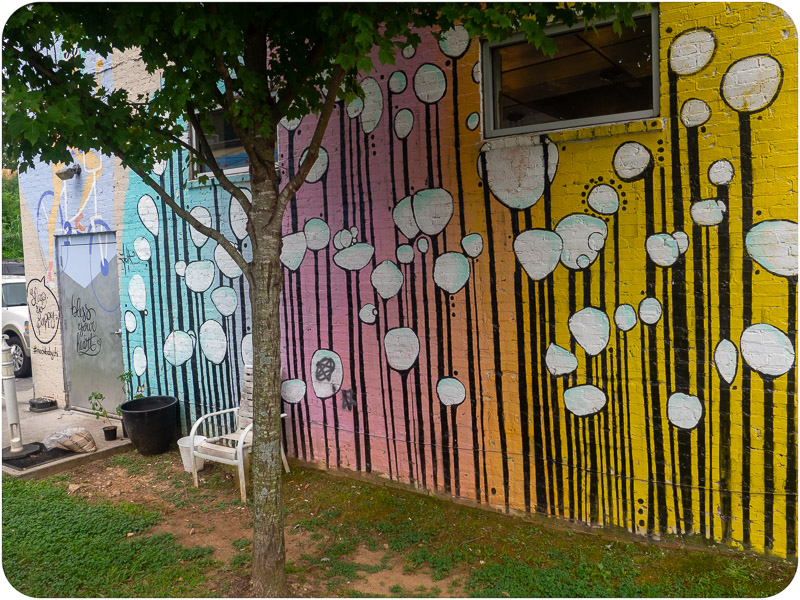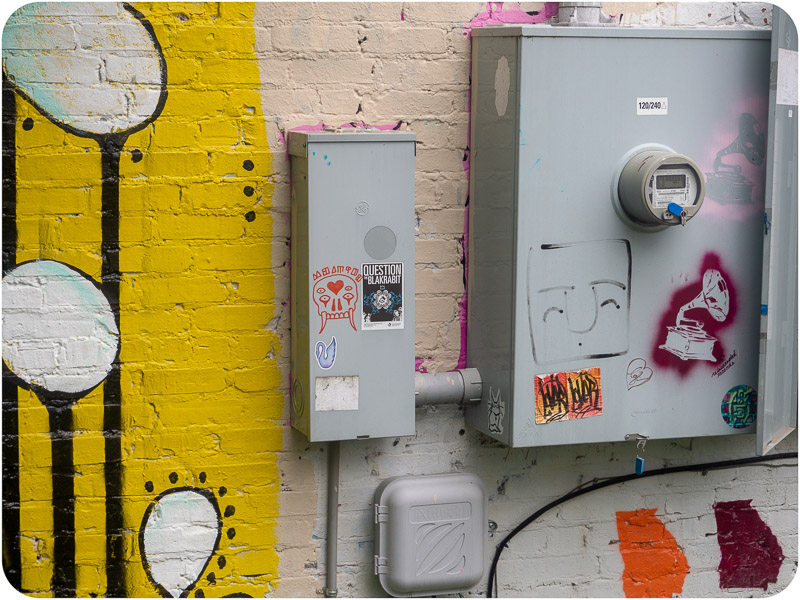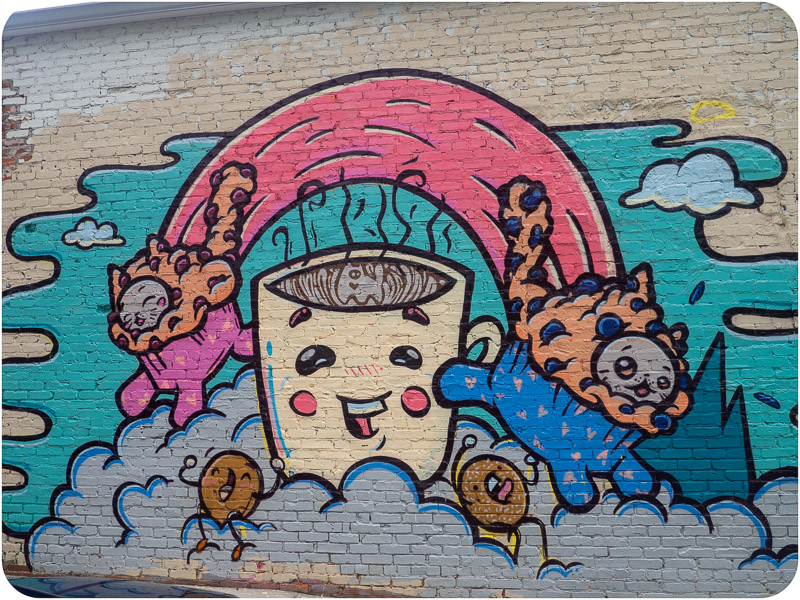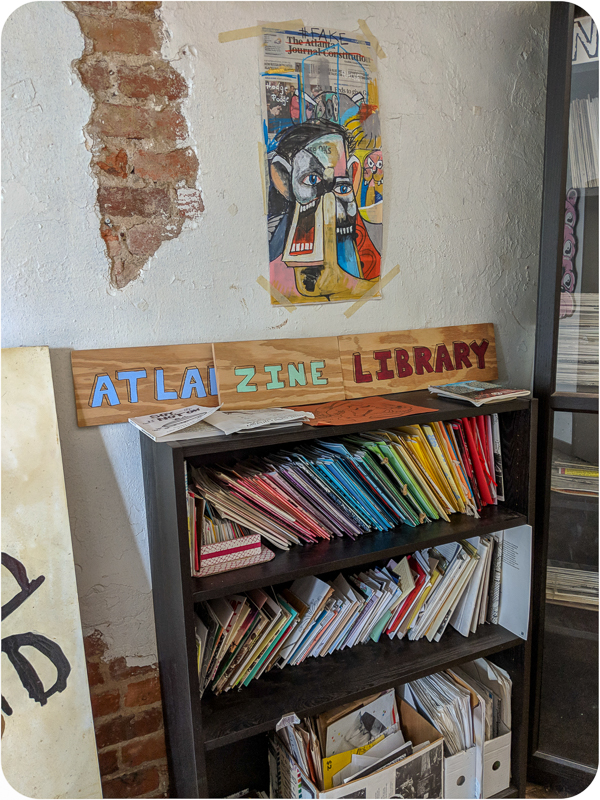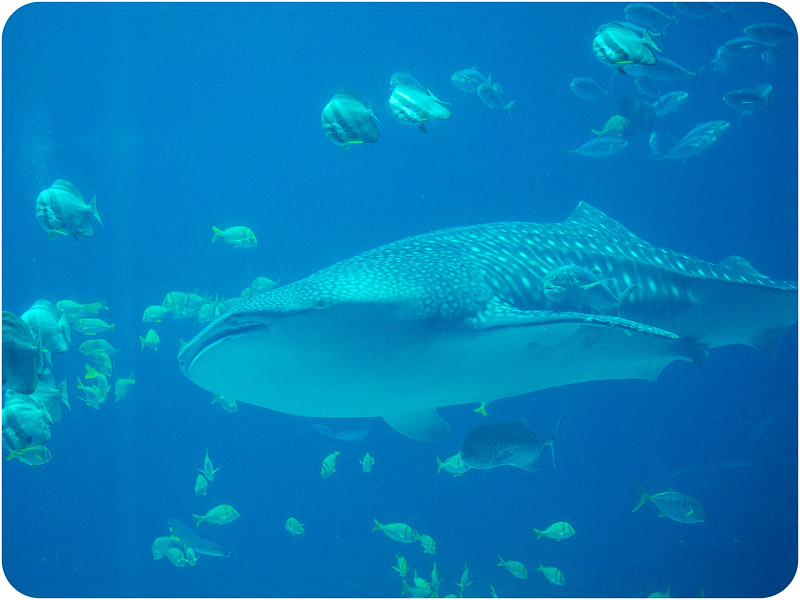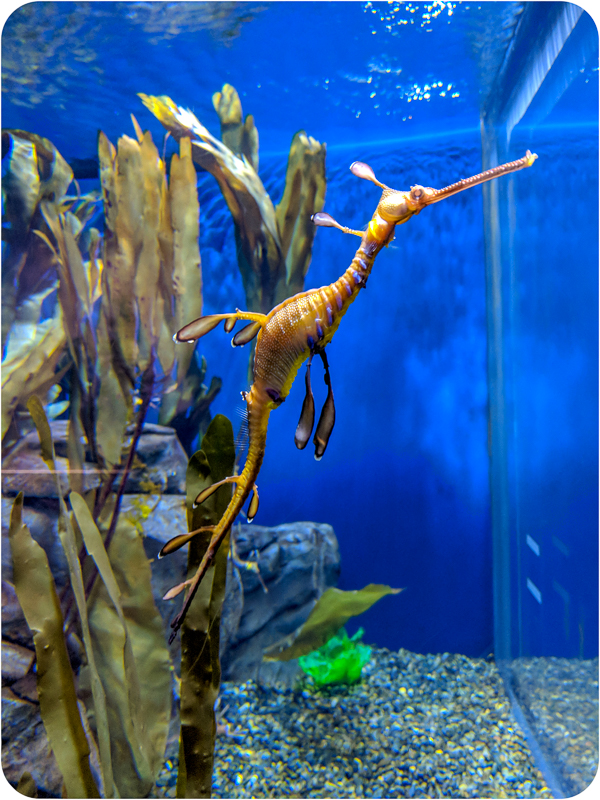 Other than the joy of slapping my peepers on a real life whale shark, I did not really enjoy my time at the Georgia aquarium. The bloodcurdling screams to lookin' at stuff ratio was suboptimal, and surprisingly, my dolphin show experience wasn't enhanced by being kicked in the back constantly.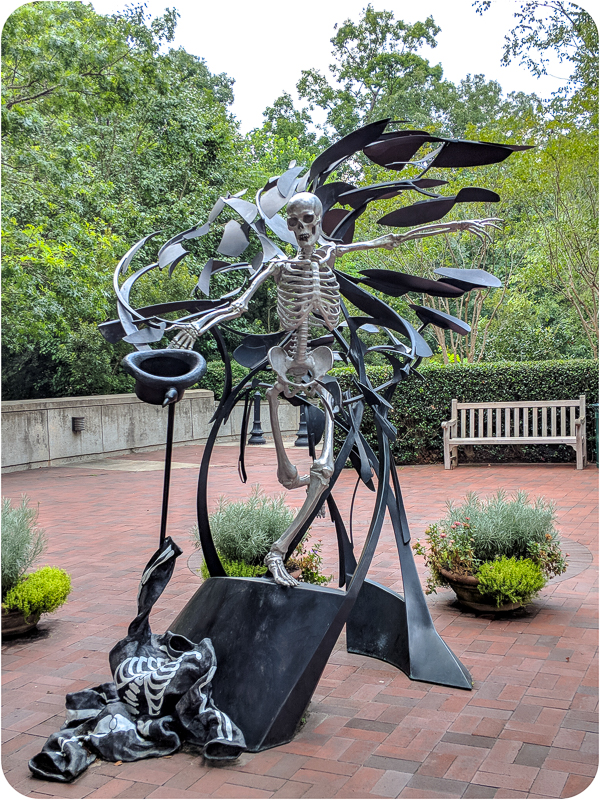 Dooley, Spirit of Emory, Lady of Misrule, and officially my favorite college mascot.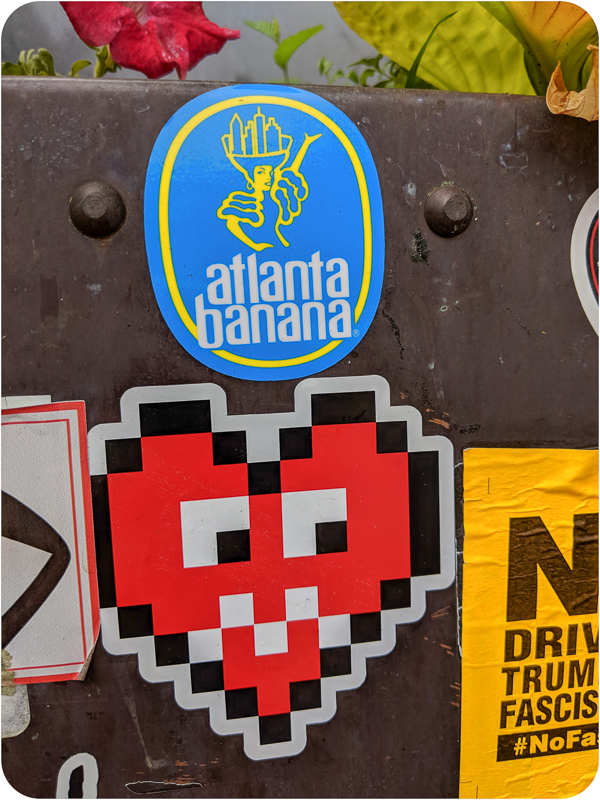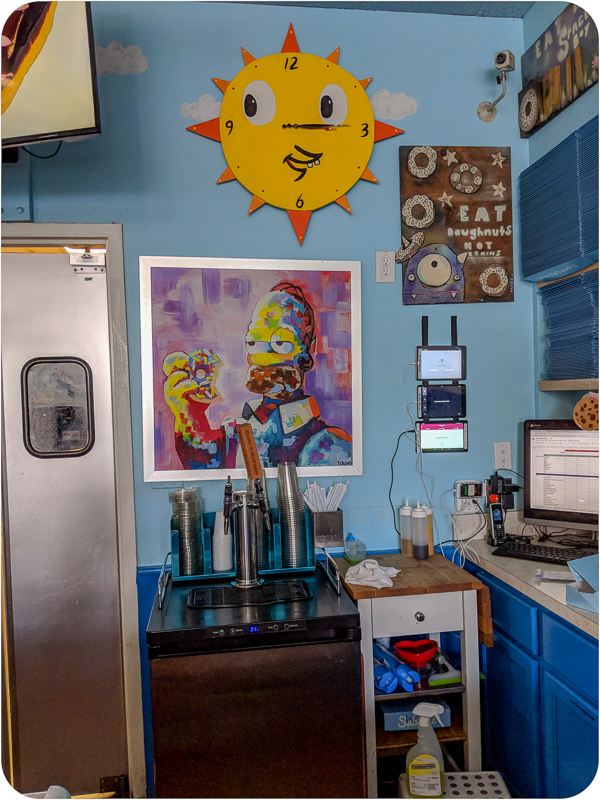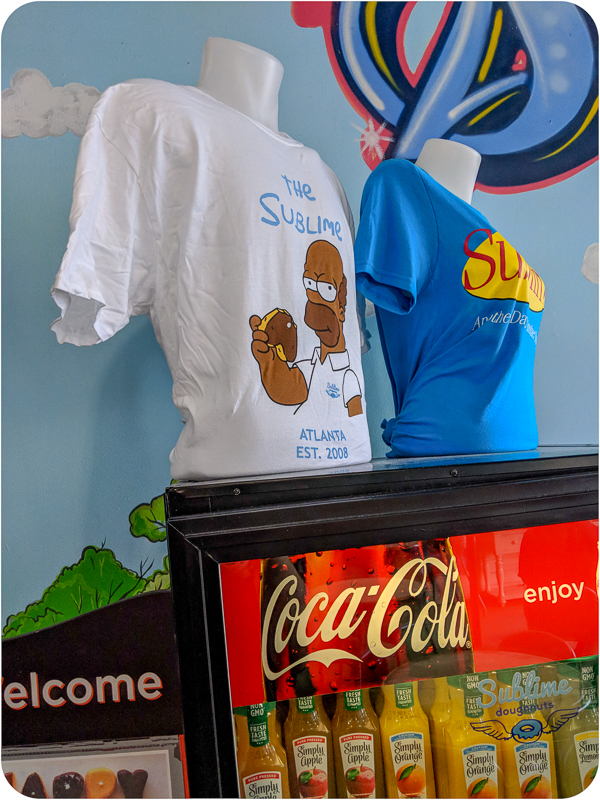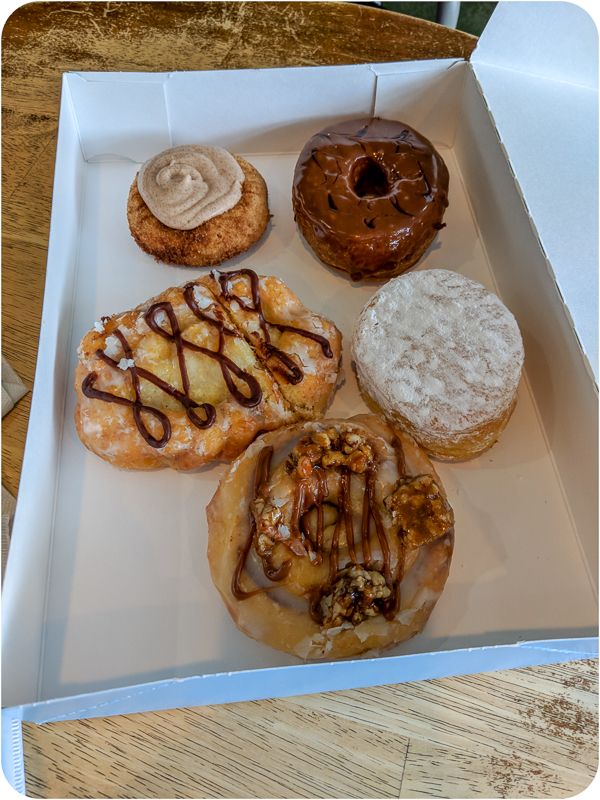 Before going to the Atlanta Botanical Garden, we fueled up at Sublime Doughnuts. Clockwise from upper left: Sweet potato cake, salt & vinegar, fresh strawberry & cream, I do not remember this donut at all, chocolate banana fritter. I'm not usually a fan of the cake donut, but the sweet potato cake was the standout of the bunch, moist and spiced with a swirl of cream cheese frosting. It's full on cake for breakfast but I'm not complaining.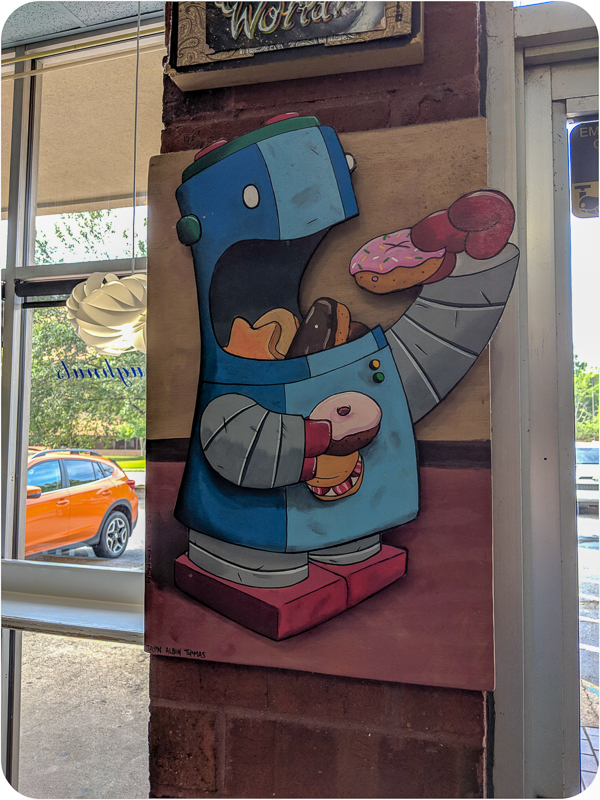 I have no photos of the most fabulous meal I had in Atlanta, at Atlas in the upscale Buckhead neighborhood. Atlas is located in the St. Regis Hotel, with Christopher Grossman as their Executive Chef. It's a swanky place, beautifully decorated, with art by masters on the walls, and it's precisely the sort of place that I feel intimidated pulling out my camera to photograph the interior or my meal, because I guess I feel like I can either maintain the shabby illusion that I am the sort of person who eats in nice restaurants all the time OR I can photograph my meal from three angles but not both. I did the mental math and since I've really leaned into Seattle Casual™ the last few years in terms of my ill-fitting regular wardrobe, I landed on "I'm just lucky they let me inside" and left my phone in my purse.
But the food there. THE FOOD. I ate two entrees that evening. Every bite of both. I'm not ashamed. I would be ashamed to leave even a scrap of something that life-alteringly delicious behind. It's like all of the picky, halfhearted eating I'd done over the few days prior all served to prepare me for this one beautiful meal. I'd never eaten softshell crab before I ate it at Atlas and now if I was to order it somewhere else, Atlas would be the sole point of comparison which isn't fair to anyone involved, including the crab. My other entree, Atlas' famous wagyu burger, was breathtaking. It's a classic American cheeseburger with every component done to its zenith: fresh ground wagyu, cooked medium rare on a brioche bun with house ketchup, American cheese, sliced pickles, and pickled ramp thousand island dressing, with a side of perfectly crispy fries.  It is "treat yo self" expensive (for a burger) but for a meal at a AAA four diamond restaurant, it's damn reasonable. 
Afterward, we went to a bar in east Atlanta (na na na) at the peak of Havana oversaturation and played it on the jukebox and laughed and laughed.
And that's it for Atlanta! All the stuff I didn't talk about really didn't deserve its own post.