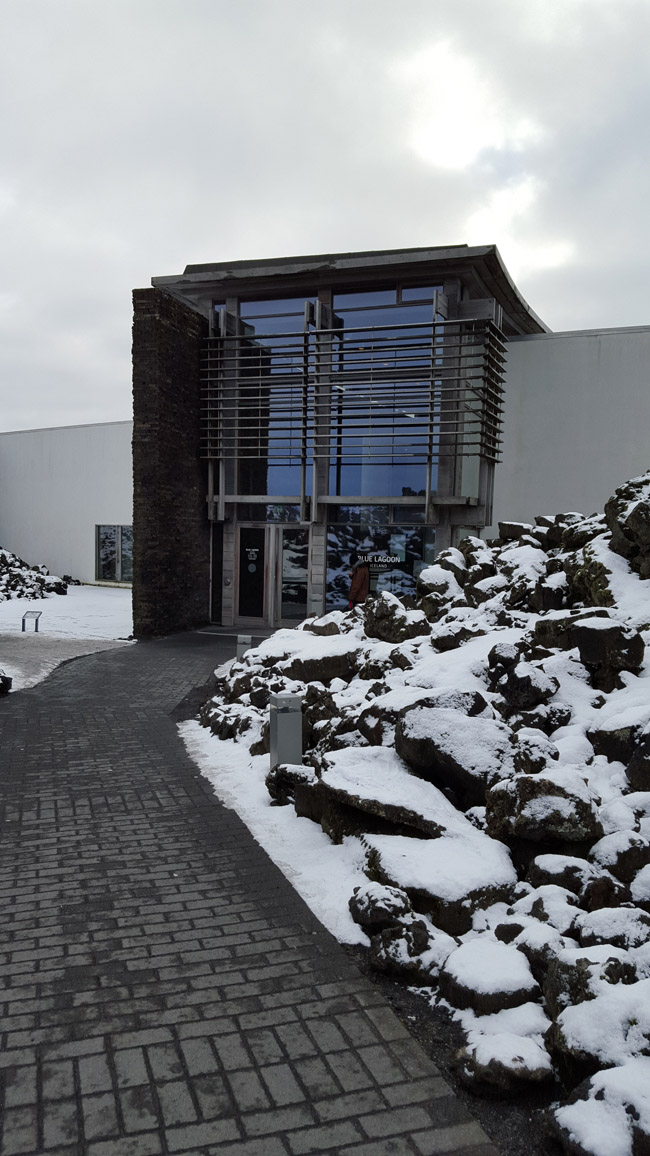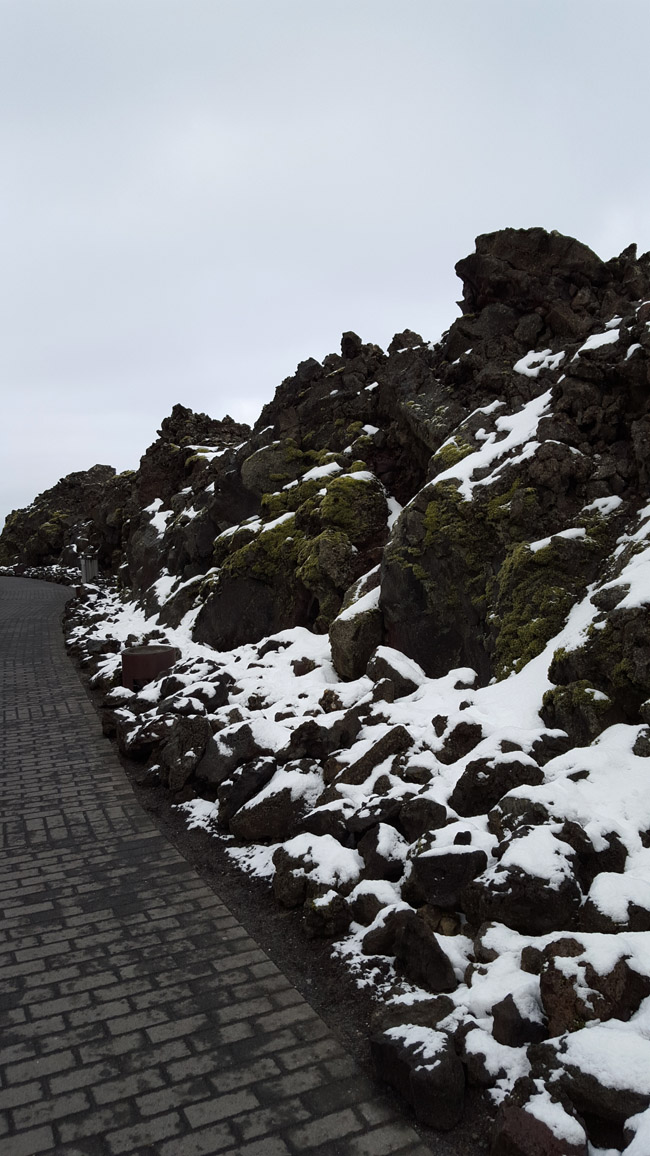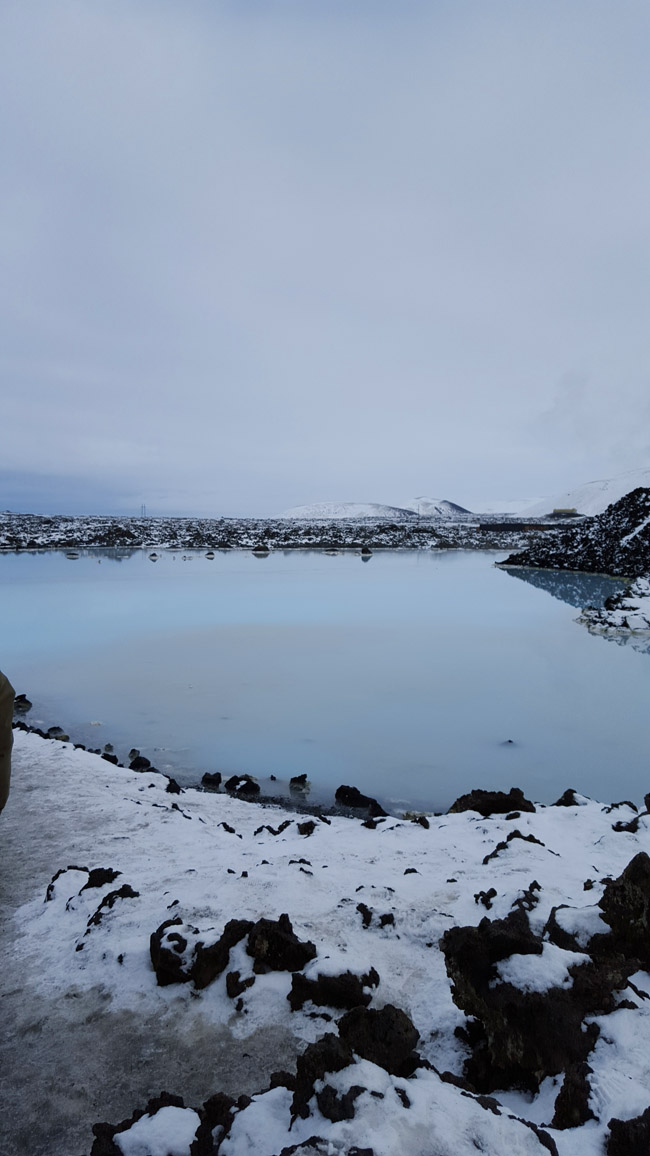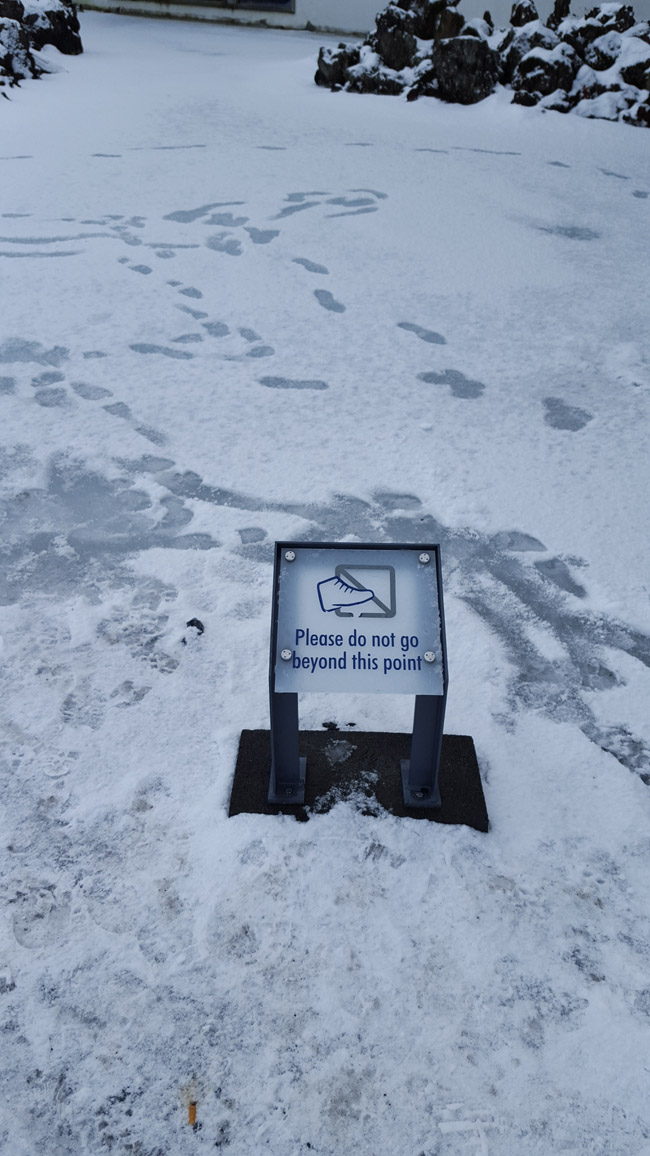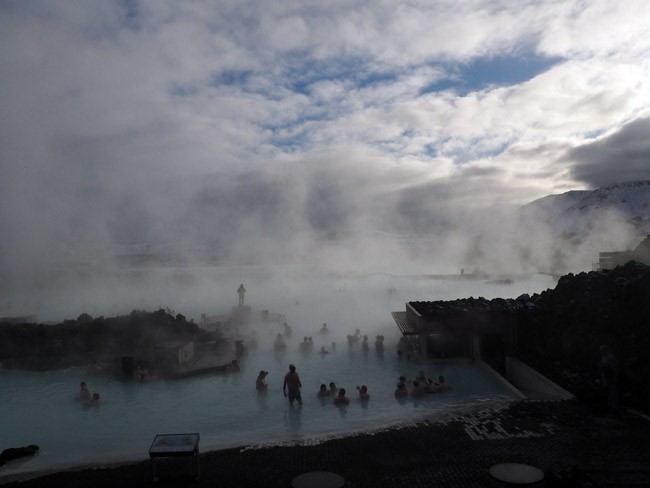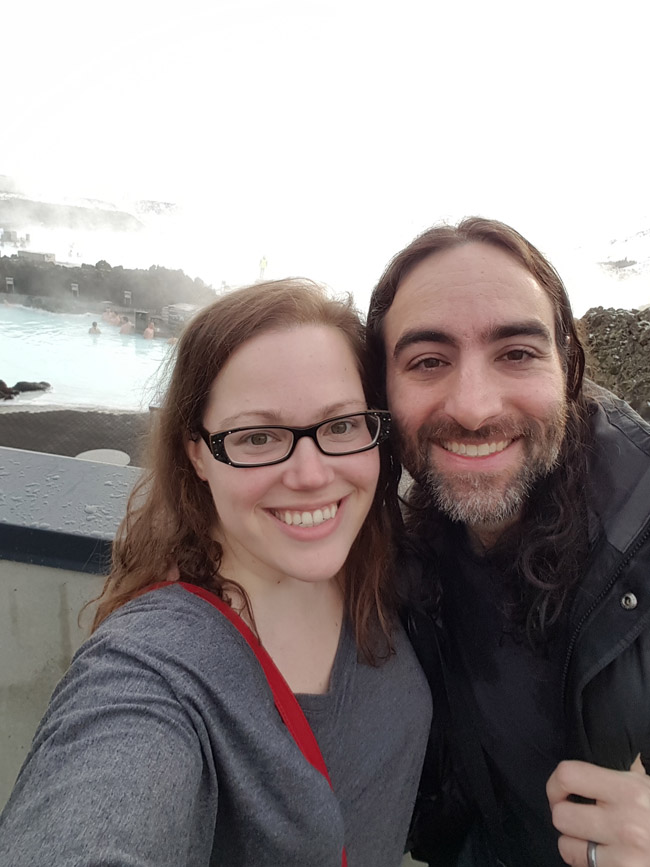 About an hour outside of Reykjavik is the most delightful wastewater one could ever splash around in: The Blue Lagoon. No, really, as much as they try to sell it to you as a natural feature hewn by the gods for their personal relaxation, now available to mortals for the very first time, the water that you swim in was first used to create geothermal energy at the Svartsengi plant down the street. Not that it's a bad thing–the water isn't by any means contaminated, and it's not akin to floating in a nuclear cooling tank–it's just a little less all-natural than they'd have you believe. What is au natural is your ass before you enter the lagoon as they require you to bathe in the nude beforehand. Everyone is given the option of waiting in a rather sizeable line for a private stall, or you can do like I did and say "fuck it, I don't have any parts they've never seen before" and strip down at one of the public stalls. The odds are good that no one was anxiously awaiting an eyeful of my fishbelly oatmeal thighs and even if they were, one eyeful would be plenty. This now marks three continents that I've flapped my nude bits around in, which makes for a weird bucket list item, but hey, work with what you're given, right? I'm coming for you, Antarctica. Last. Brrr.
After I finished traumatizing the other guests, it was time to don my bathing suit and head outside. When I made my reservations, I balked at the extra 15 euro charge for the use of a robe and slippers. When I stepped out into the cold air, robeless, I couldn't believe how unnecessarily cheap Past Mellzah was in terms of the discomfort Current Mellzah was feeling. The discomfort was momentary, though, and realistically, that robe would have only been useful for the ten steps between the door and the place you hang up the robes and towels, so it really would have been a waste of money and just another set of items to keep track of. Once I hopped into the water, it was allllll good. Water temperatures are in the 100 degree Fahrenheit range, though it's possible to find hotter and cooler pockets. As someone who personally enjoys parboiling myself in the bath, the water temperature was ideal. I smeared my face with their silica mask and moved off into the mists, where it was easier to relax and pretend I had the place more to myself, away from the shouting bros proclaiming "NO WAY, BRO! YEAH BRO!" and their screeching girlfriends and everyone carrying a selfie stick or a cell phone packaged in a ziploc bag into the water. Seriously? I try to have a "you do you" attitude, but I couldn't help but judge these people a little (a lot). Is it more important for people to see you relaxing on instagram than to actually relax? If so, your priorities are skewed. No, but for reals, how jealous will people be when they see me under this waterfall? Do my arms look fat? Take another one.
When I was able to ignore the fact that other people exist (GOSH), the lagoon was wonderful. Sipping a cold drink while steam rose up around me and snow dusted down on my hair was extraordinary, one of the most beautiful experiences I've ever had. Everything surrounding it, from the cattle call lines to get in and the crowded locker rooms to the constant surcharges and upselling was a little less so. For convenience and a last bit of unwinding before a flight, it's a treat, but I was surprised that even on a weekday morning, the atmosphere can be more "vegas pool" than "relaxing spa". Especially when someone drops their phone in the water.