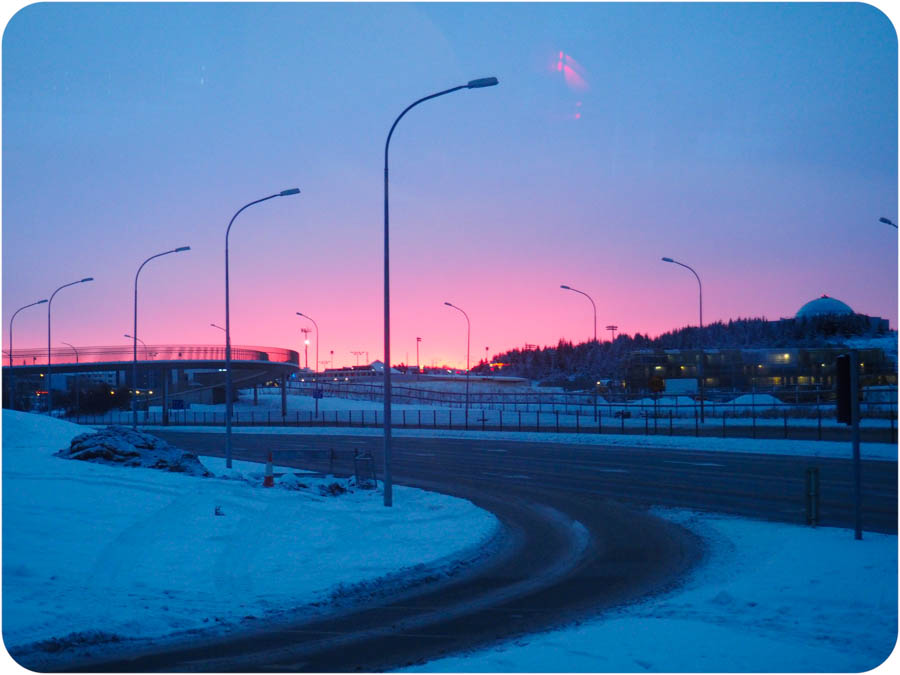 We added a short stopover in Iceland on our way home from England. It was an opportunity to revisit favorites, see some new things, and, even better, break up the flights. Because, you know, even though I can travel thousands of miles across continents in a single day I can still find a way to complain about it. I suppose I'm inured to the marvel. Overseas travel used to involve a high risk of scurvy, a disease that ravaged the mind and body, but I'm complaining because sitting the whole way from London to Seattle might make my butt ache slightly. 
When I say "short stopover", I mean it: we had one evening, one morning, and one full day sandwiched in between. On our evening, we went back to Grillmarkaðurinn, because how could we not? I had the most amazing rack of lamb, perfectly pink and luscious, which came with three small ramekins of yogurt, rhubarb sauce, and crushed nuts for self-saucing and experimentation and a side of crispy kale and garlic fried potatoes. I also stuffed myself on crusty bread with Icelandic butter and black lava salt and a side of fresh hot corn with the same accoutrements, and surprise, I again had no room for dessert. Jason's meal had three kinds of fish, and he said each one raised his bar for how good fish could be. On our morning, we went back to the blue lagoon until we were driven inside by a violent hailstorm. All of those people surging out of the water while shrieking and flailing  looked like a scene from Jaws. 
On our full day, we went on tour to Iceland's south shore. We were picked up early from the hotel and shuttled to the large bus terminal from which I could see the beautiful pink sunrise, and, on the hill, the place at which I'd made reservations that evening: The Pearl, where we'd eat in a glass dome under the stars with a 360 degree view. I had some time to contemplate my dinner plans and doze on the bus while we waited for some late arrivals. This late start unfortunately impacted our day as we had to blast past our first two stops, Seljalandsfoss and Skógafoss, with assurances that we'd hit them on the way back.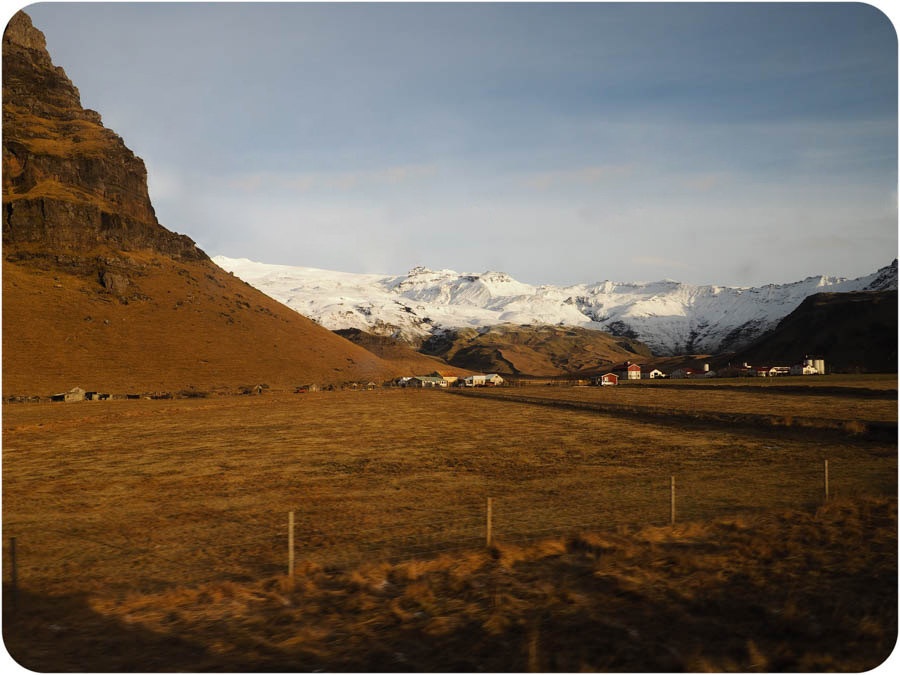 Seljalandsfoss-adjacent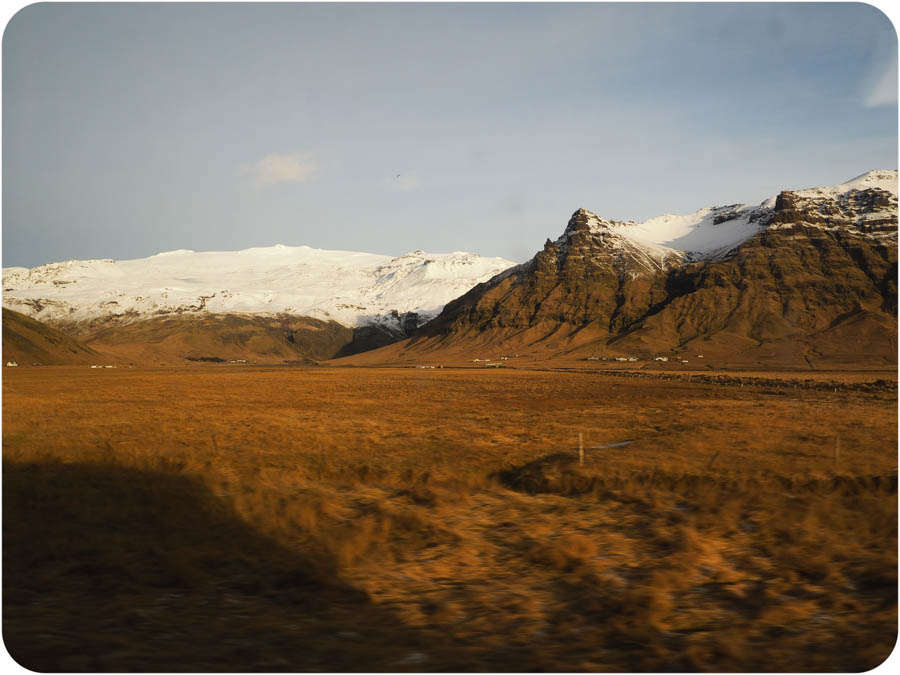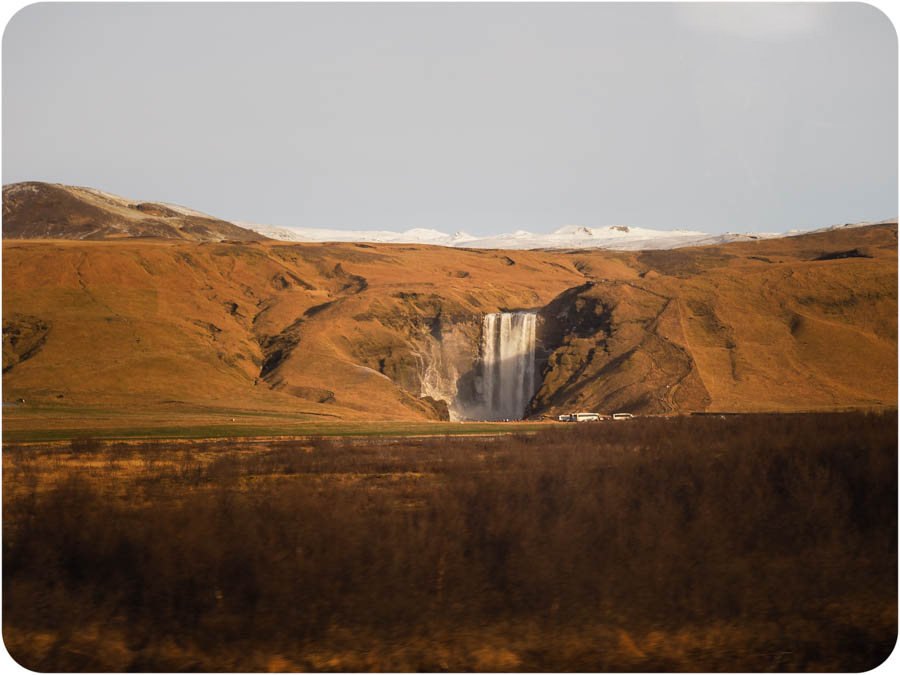 Skógafoss
We made a bathroom break/snack/gift shop only stop at the LAVA centre in Hvolsvöllur, but our first official activity stop was at Sólheimajökull glacier. One of my favorite teachers described his awe upon laying eyes on a glacier for the first time: "It was Tidy Bowl* blue!" This refreshingly unpretentious and product placement laden description had the kind of staying power it took to stick in my memory for decades, much like how Tidy Bowl lasts, flush after flush.  After a short hike from the parking lot, I finally got my first good look at a glacier, and it did indeed glow a gentle electric blue. We were not allowed to walk right up to the glacier but even at a distance it was immense. Less immense every year, however: it recedes the length of an Olympic size swimming pool annually.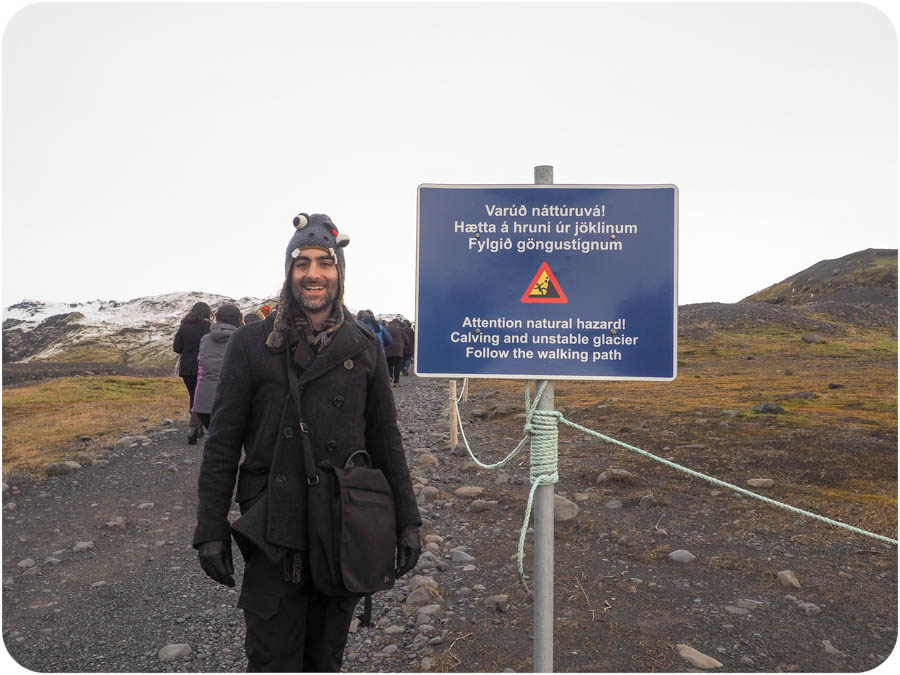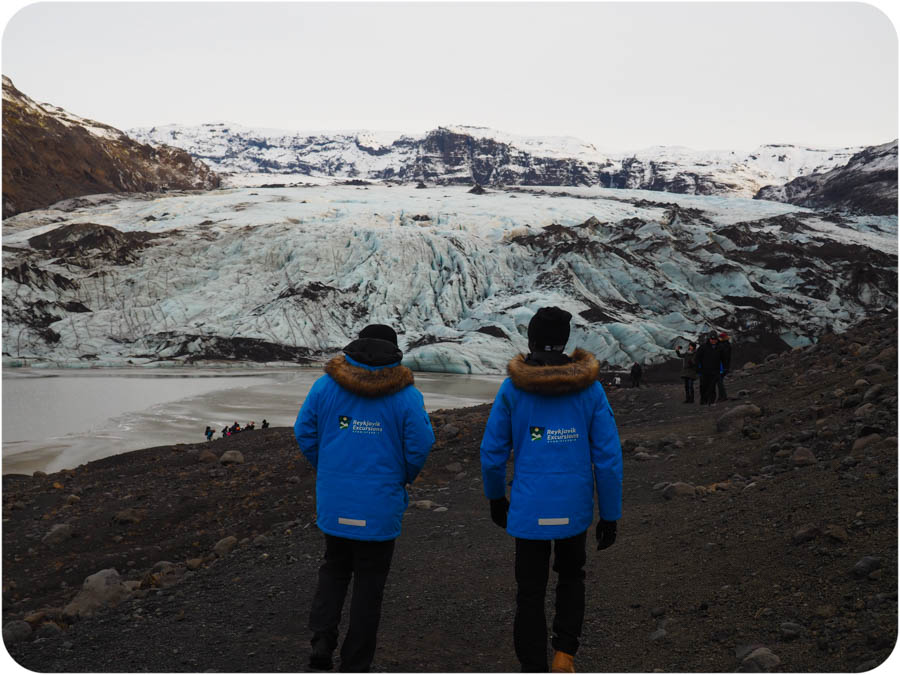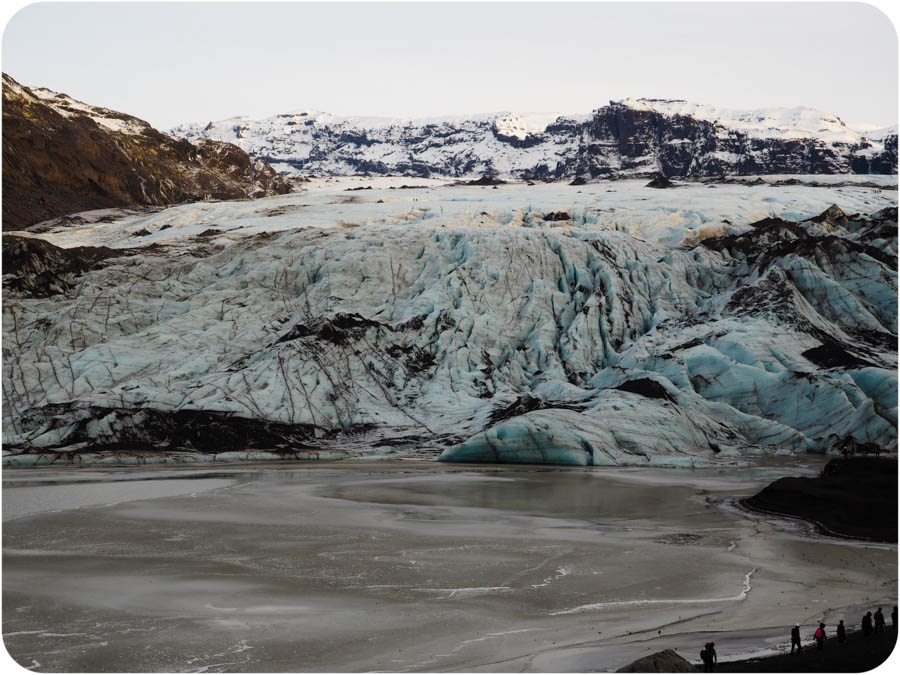 I think this is the best photo to help understand scale–look at those tiny people in the lower right, off to hike on the glacier itself.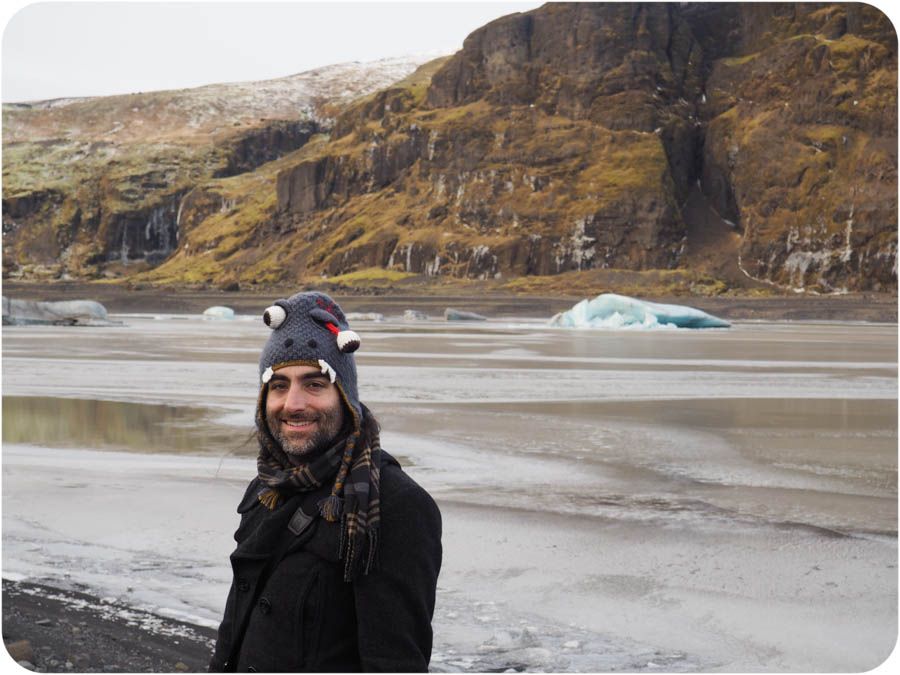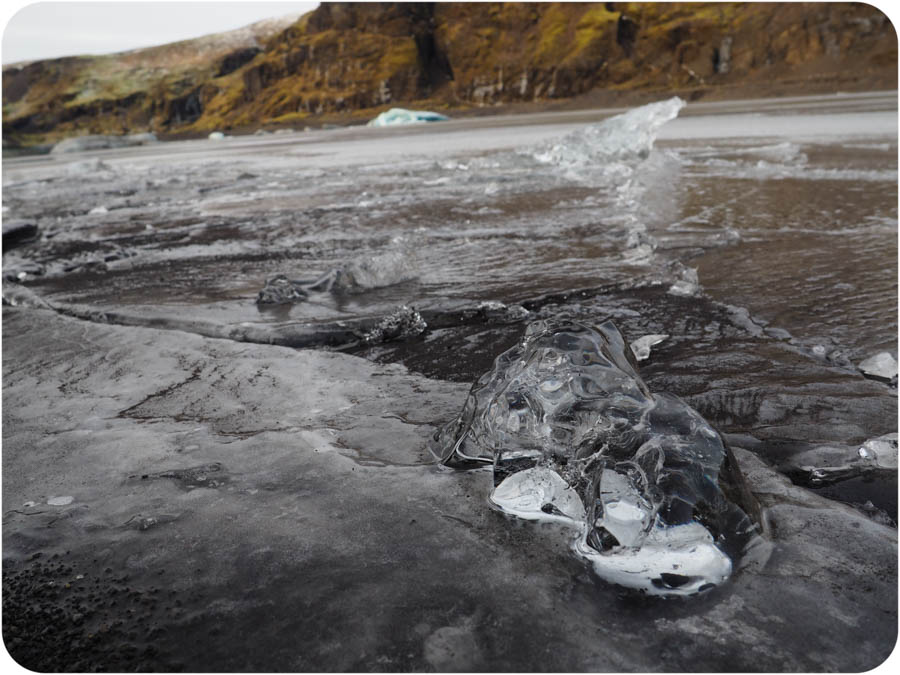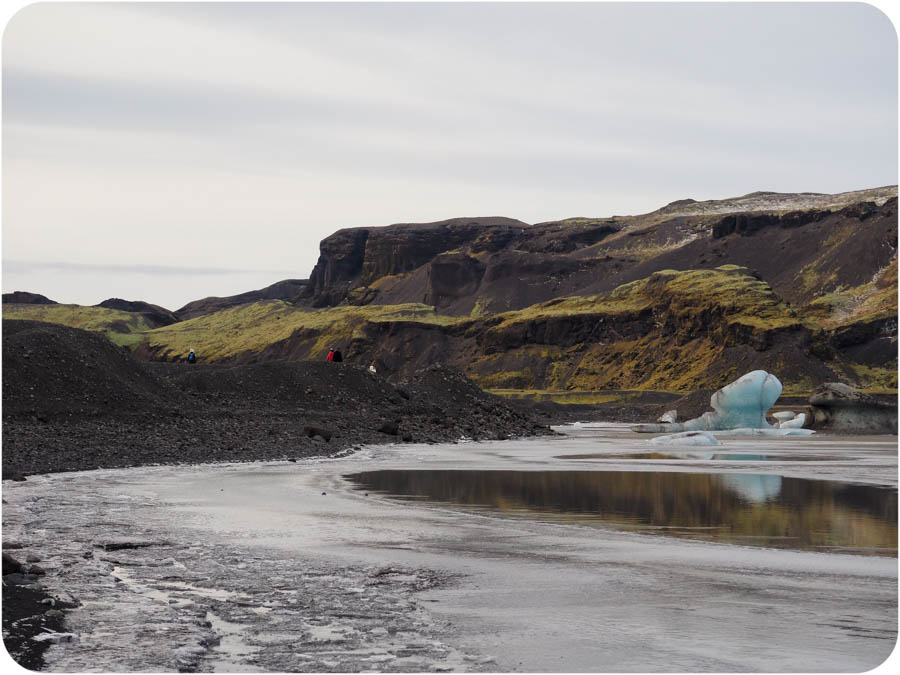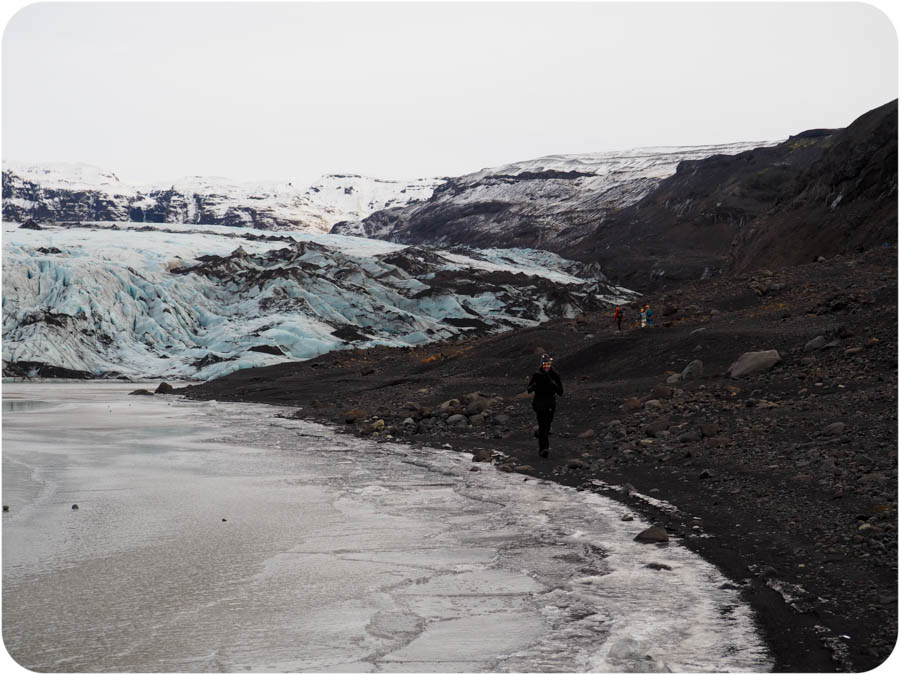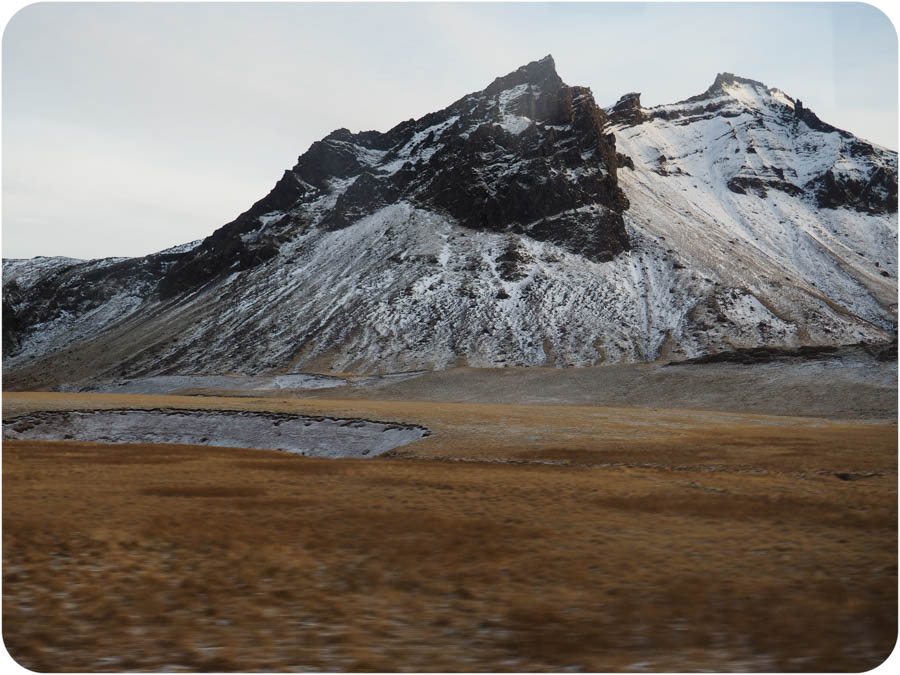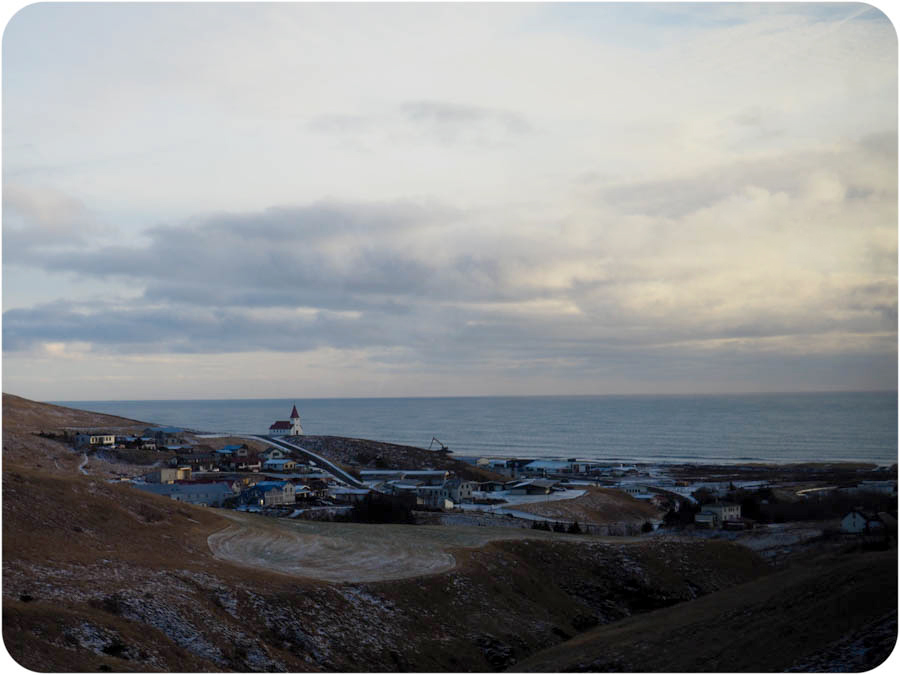 Our next stop was the farthest from Reykjavík we'd travel on the trip, the village of Vík í Mýrdal. As its southernmost coastal village, Vík enjoys the reputation of the warmest place in Iceland, a balmy one or two degrees warmer than average. Despite this heat wave, Vík's population of 318 has yet to embrace shorts. To be fair, I can't say I would have embraced them, either, as I spent the entirety of this visit in the puffy, noisy grip of cheap snowpants and still felt cold. Despite its small population, Vík offers a robust amount of services for travelers, as owing to its location along the ring road, it's one of very few places in the area to fuel one's vehicle and purchase food, which makes it a very different kind of "must-stop" on a road trip. Our tour group was given an hour and a half in which to eat, shop, and sightsee at our leisure, if anything done on a ninety minute timer can be said to be done at leisure. Jason and I ate at the Ice Cave restaurant, which is essentially a cafeteria attached to a huge gift shop and a grocery store. I finally got some Icelandic meat soup! It was…soup. Meat, potatoes, vegetables, water. It wasn't objectionable in any way, but it had two main things going for it that had nothing to do with the flavor: it was extremely hot and therefore warming, and, unlike just about everything else on the menu, it's ready to go off the line so you don't have to use precious sightseeing time waiting twenty minutes for your mediocre burger. After Jason finished his mediocre burger, we hit the restroom and hustled down to the black sand beach, giving the gift shop a pass because however huge, it was still stocked with the same stuff we saw at every other single shop in Iceland. What did they even sell before China stitched its first stuffed puffin?
But a black sand beach…I'd never seen one of those before. The sand at Vík, due to its origins as basaltic lava, has the inky depth of rich topsoil, or, learning the lesson from that former teacher and using a metaphor that'll stick with you, it's a beach of Oreo cookie crumbs. To be more exacting, the black sand mingled with the pure white snow and ocean foam looked strikingly like the dirt cakes my brother requested for his birthday several years in a row (always served in a flower pot).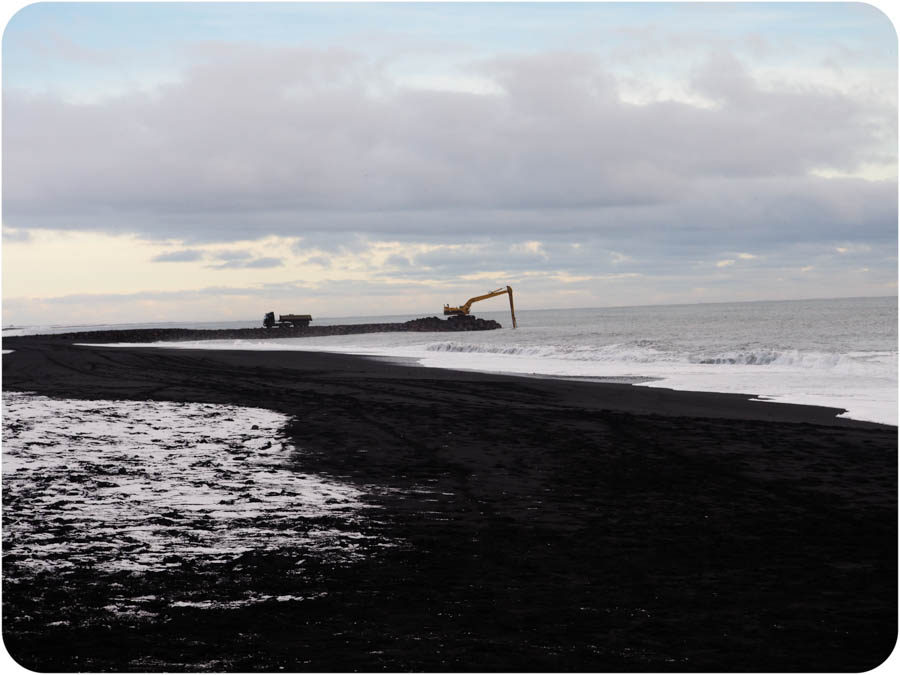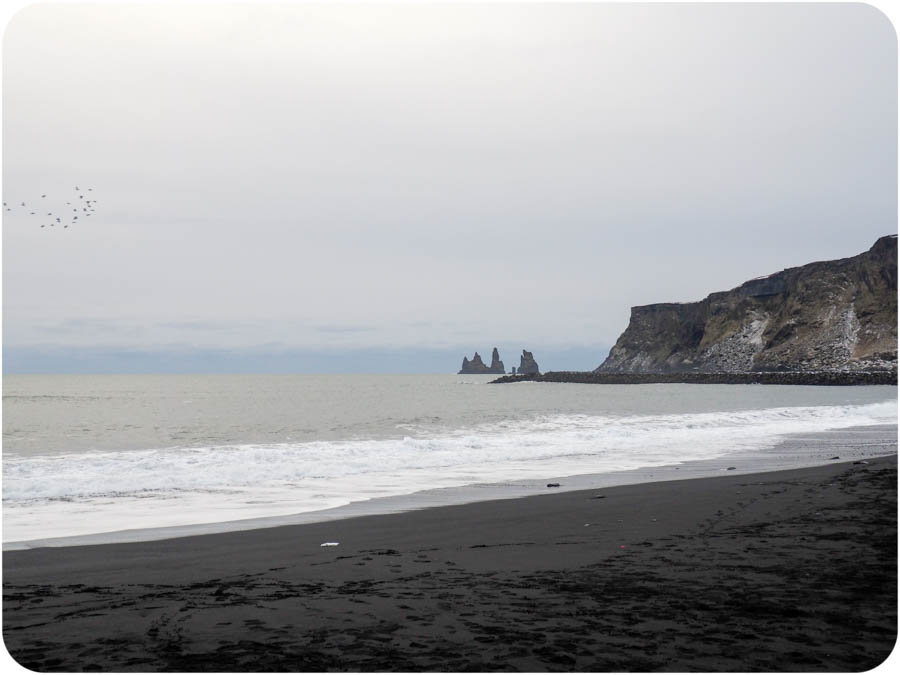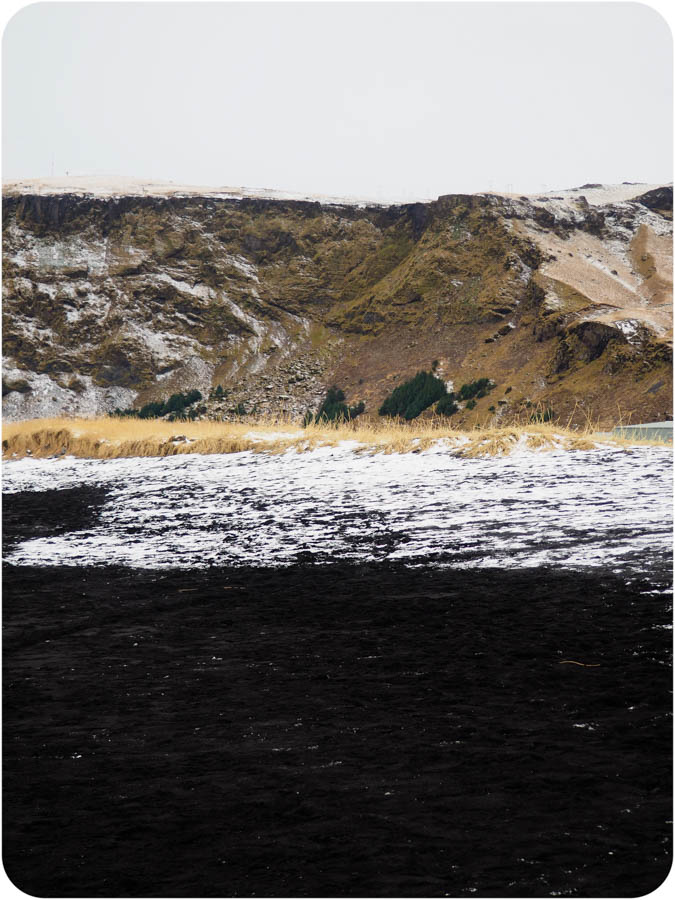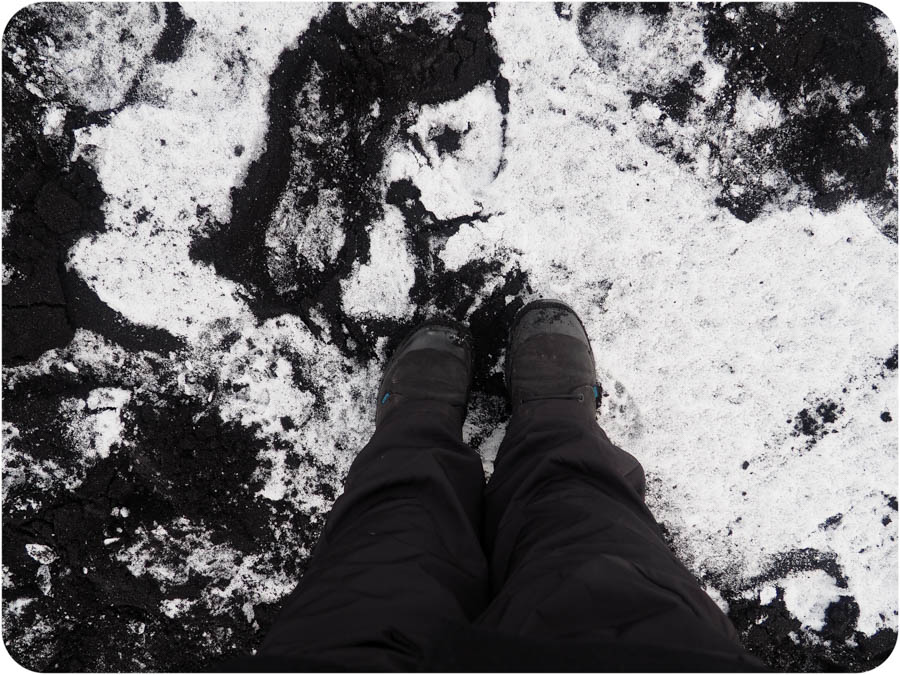 I didn't learn my lesson from last time about the perils of buying cheap snowpants online and gleefully abandoned this second terrible pair in the hotel. 
At the appointed time, we all loaded back on the bus and the driver hauled us up the hill and back down the other side to Reynisfjara Beach. Reynisfjara Beach is widely regarded as one of the most beautiful in Iceland, with its striking basalt columns and stretch of black sand, but it's also one of Iceland's most dangerous, with sneaker waves and an extremely strong undertow, a one-two punch that will knock a person's legs out from underneath them and then drag them to sea. Although warning signs have been posted and tour guides stress the importance of not turning one's back to the ocean, people still are caught unawares and several have died. Even when we visited, there were people toying about at the water's edge, because, I guess, do you even have a life if you don't take the risk of having it violently ripped away from you by the freezing ocean?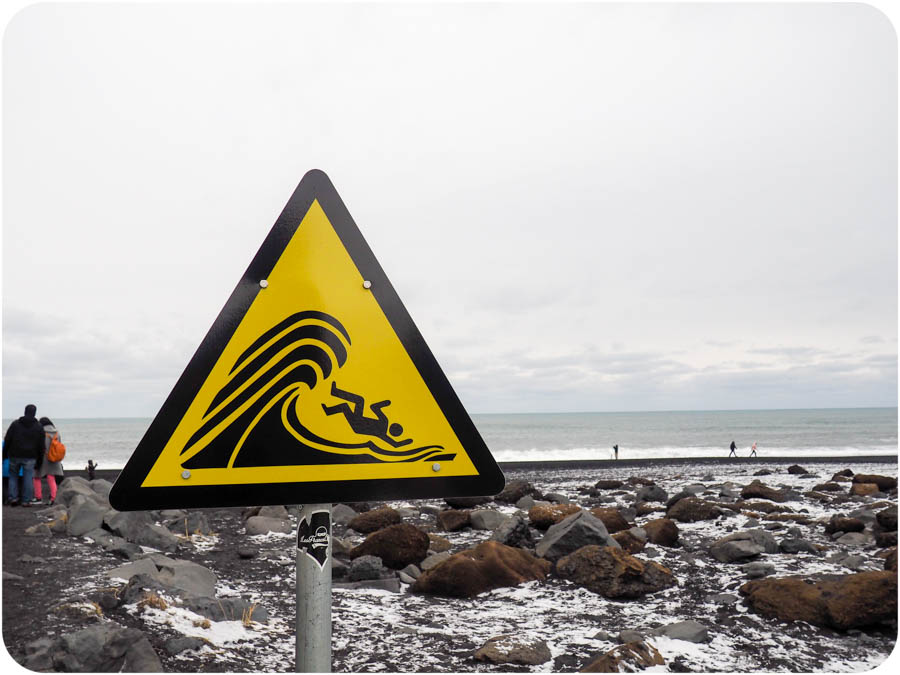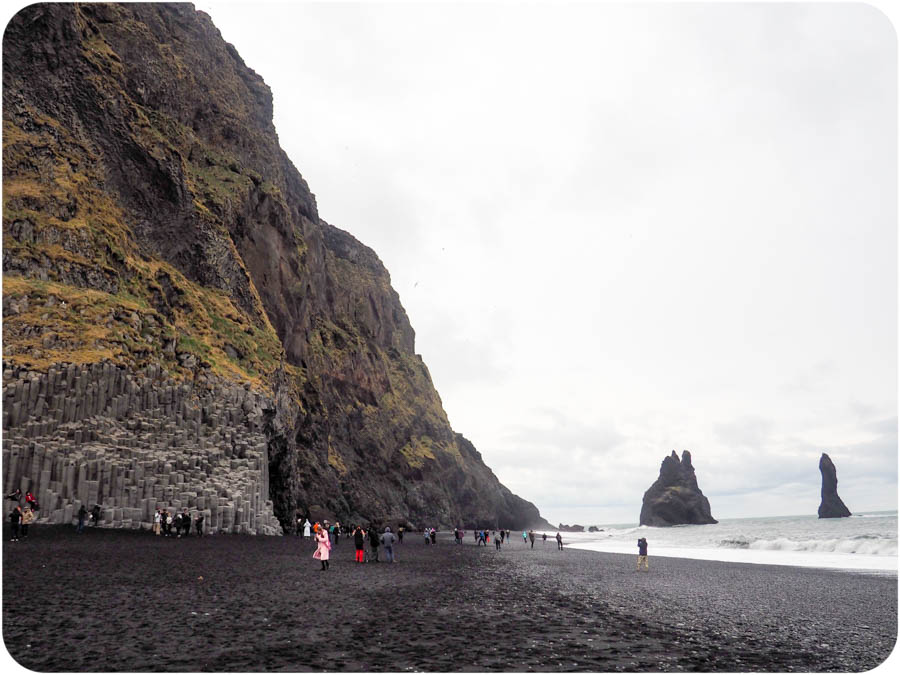 The basalt columns in the ocean at Reynisfjara Beach are known as Reynisdrangar. Icelandic legend tells of two trolls who decided to drag a ship to shore in the night, but the task took longer than they anticipated (darn that strong undertow!) and they were caught by the sun and subsequently turned to stone. Also basalt, the step pyramid on land is called Hálsanef and it looks like the entrance to the lair of the troll king if only the cleft in the rock went deeper.  Scores of birds wheel about the top of Hálsanef–we were here at the wrong time of year, but I hear it's very popular with puffins. It's funny, these two black sand beaches are so close to one another, but one of them feels like an epic scene straight from a movie, and one of them feels exactly like what it is–a stretch of beach behind a parking lot. 
The sands at Reynisfjara Beach were rockier than their brethren at Vík í Mýrdal, with large areas covered in smooth dark grey stones. I don't know what came over us, but both Jason and I coveted these stones, and even though we never do this, we agreed that we could each pick one to take home. I know, it's a bad practice: if everyone did this, or even if a lot of people did this it would dramatically change the characteristic of every wild place for the worse. I knew it was wrong as I picked up the stone and closed my hand around it and slipped it into my pocket. But that stone had a grip on me. It was somehow The Perfect Stone, so smooth, so dark, so symmetrical, satisfying to look at and hold. Precious.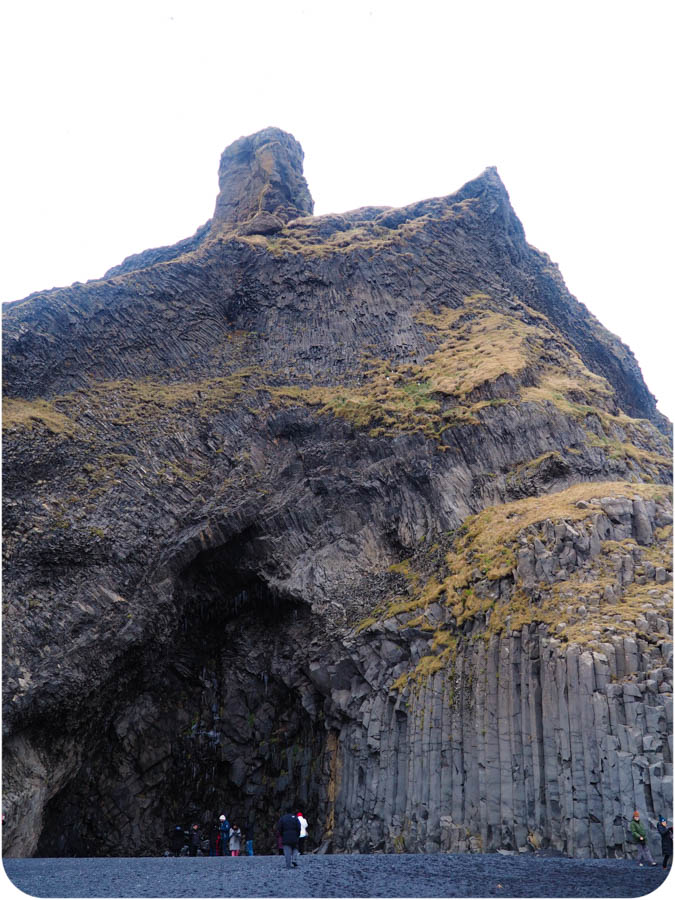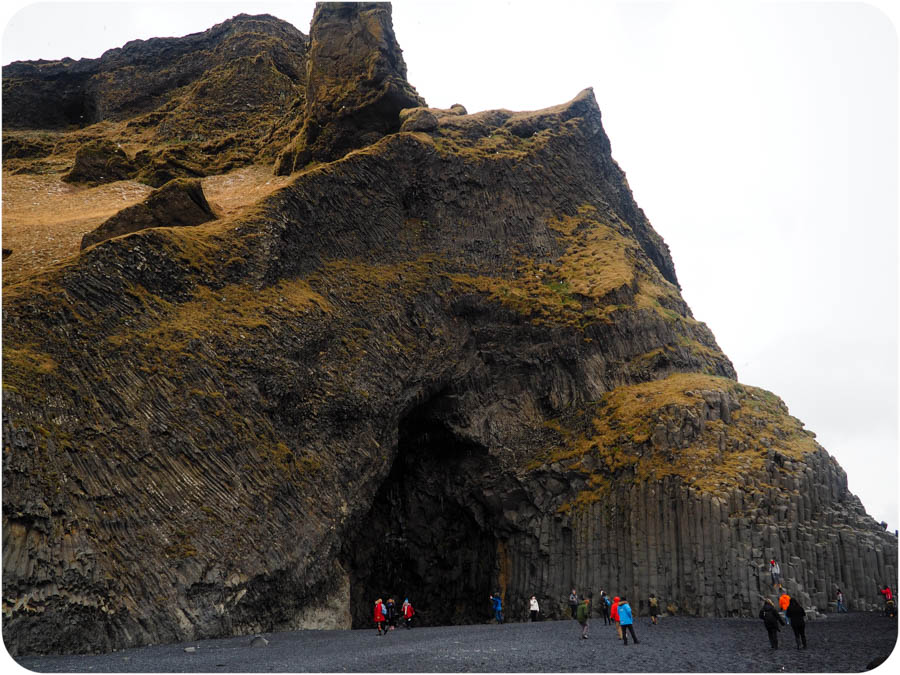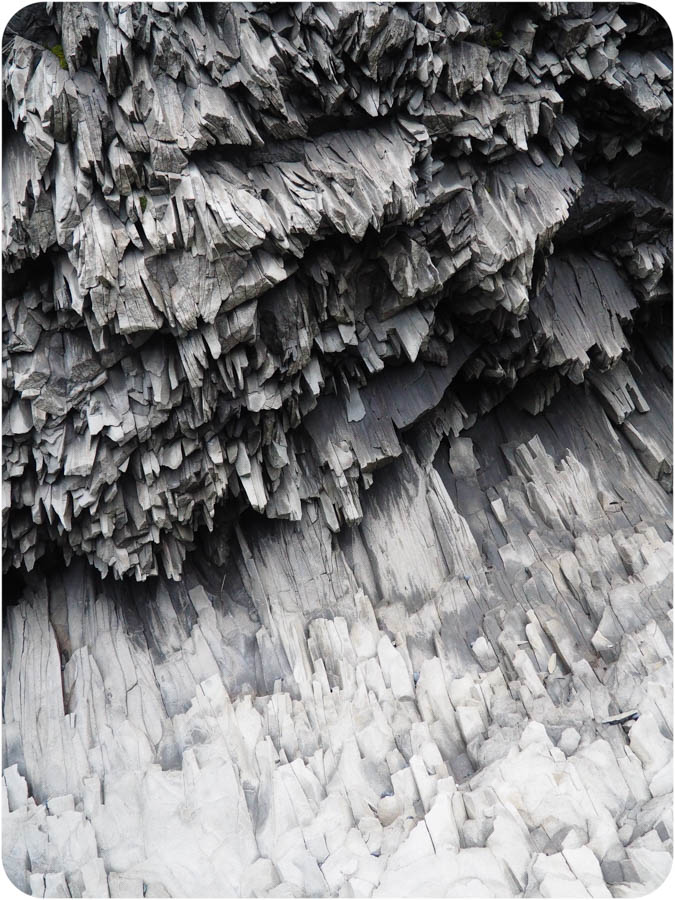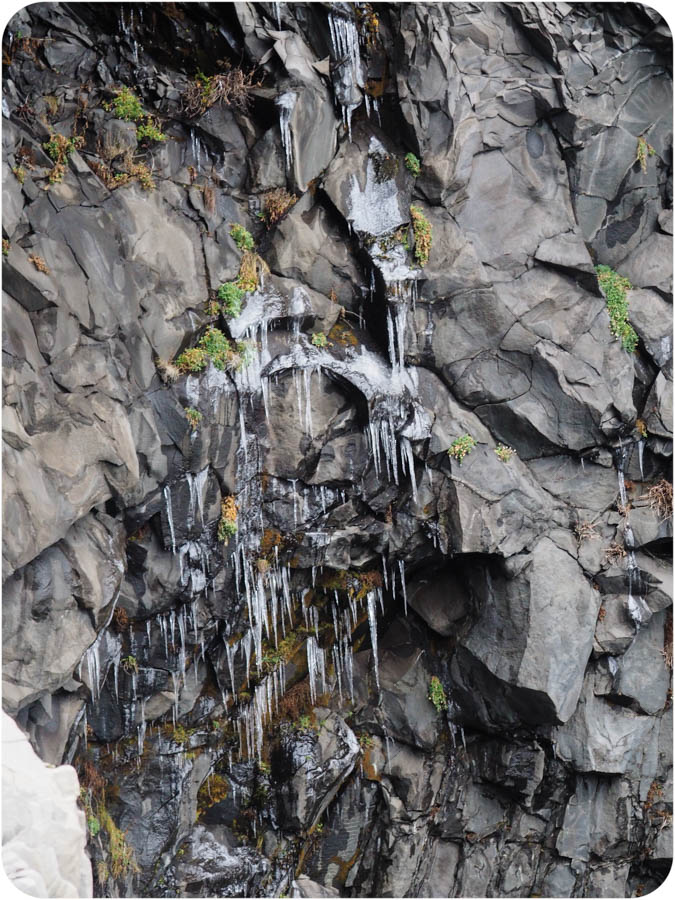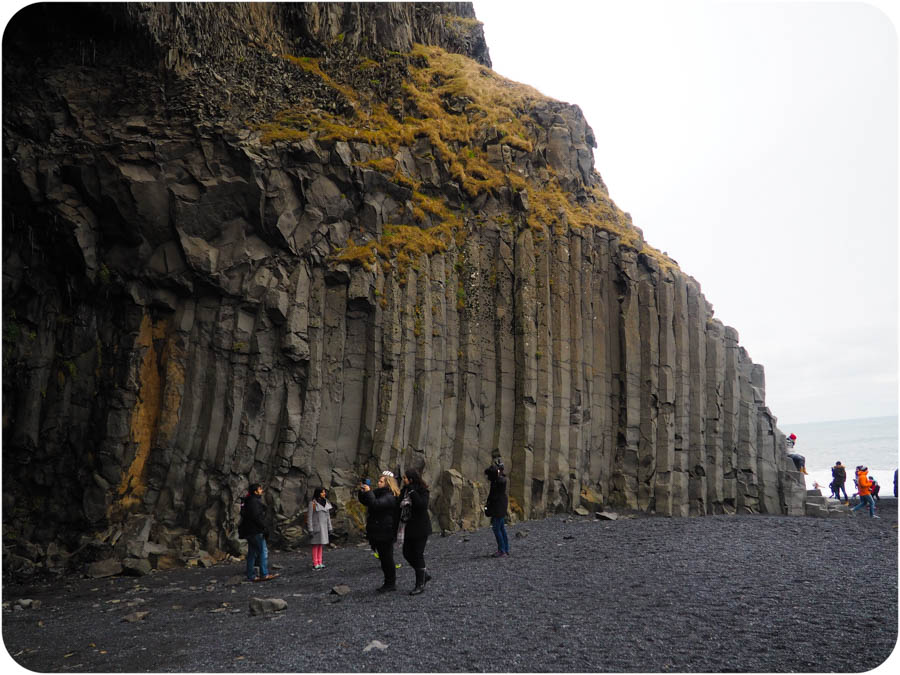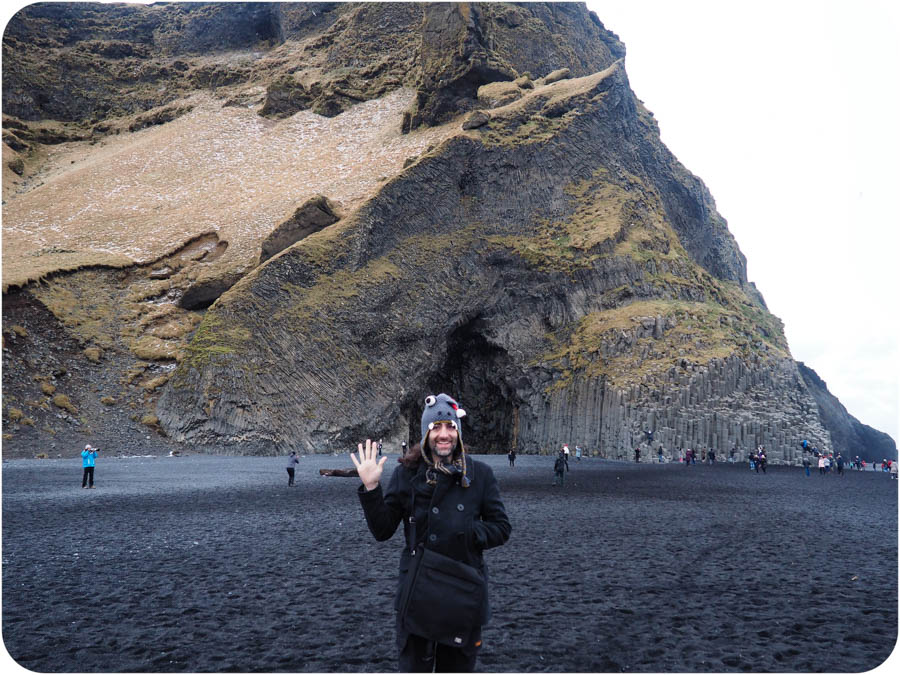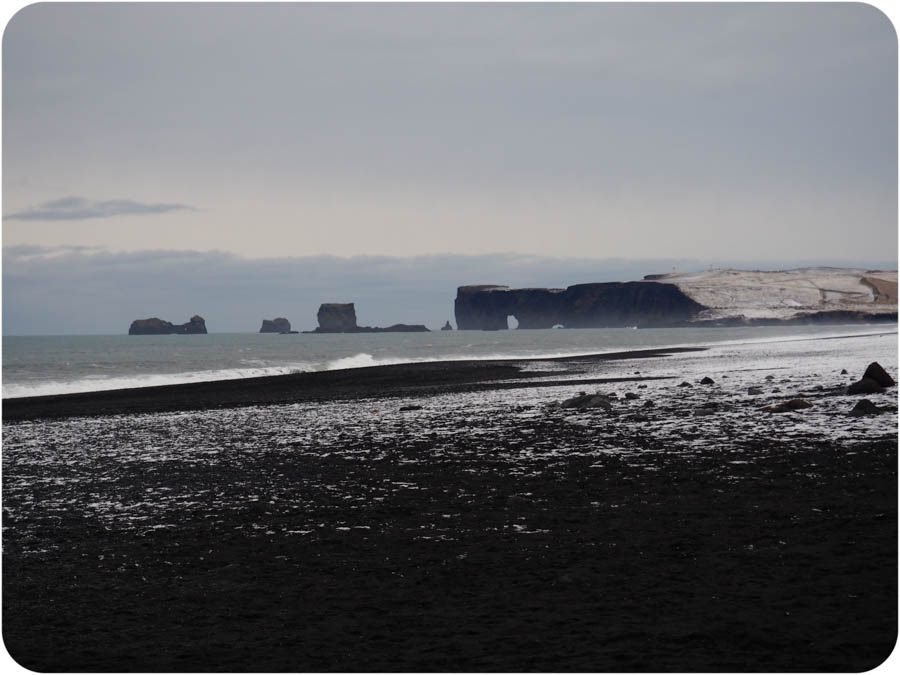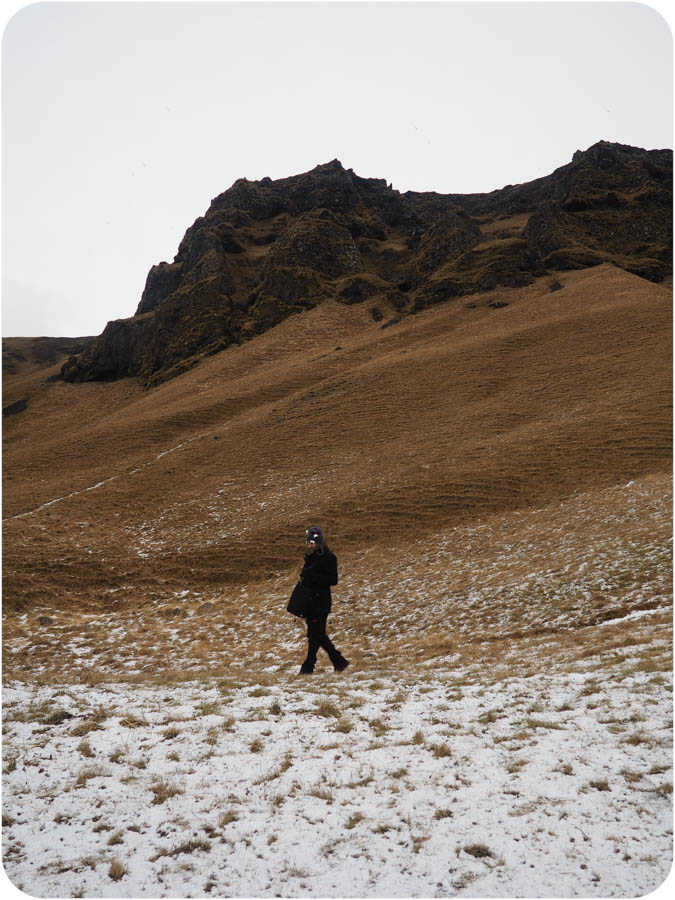 After our petty thievery, it was time to board the bus and head back to the waterfalls we'd blasted by on our way in. We made it to Skógafoss just as the sun was starting to set–you may recognize Skógafoss from Thor: The Dark World or a handful of other films. When we arrived, we were informed that we wouldn't have time to go up to the viewing platform unless we were comfortable with the idea of running both up and down the entire set of stairs. Anyone who reads this blog or knows me or could make an educated guess about my general fitness level based on the sheer amount of Lord of the Rings references knows that running isn't my bag. Me running up and down those entire stairs at full tilt is exactly equally as likely to happen as it is for Chris Hemsworth to have shown up just then, in his Thor costume, solely for the purpose of carrying me to the top.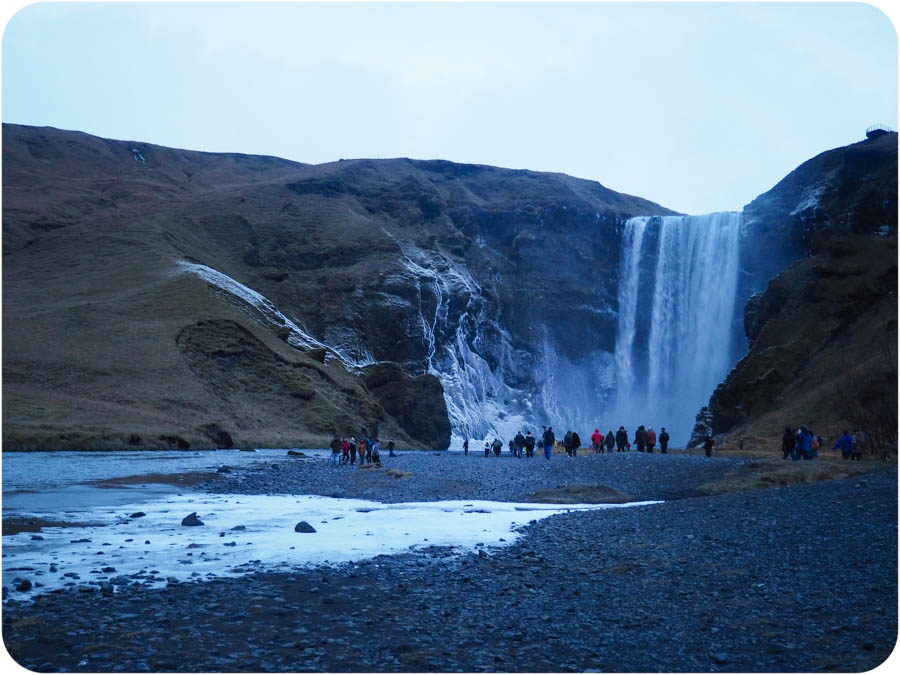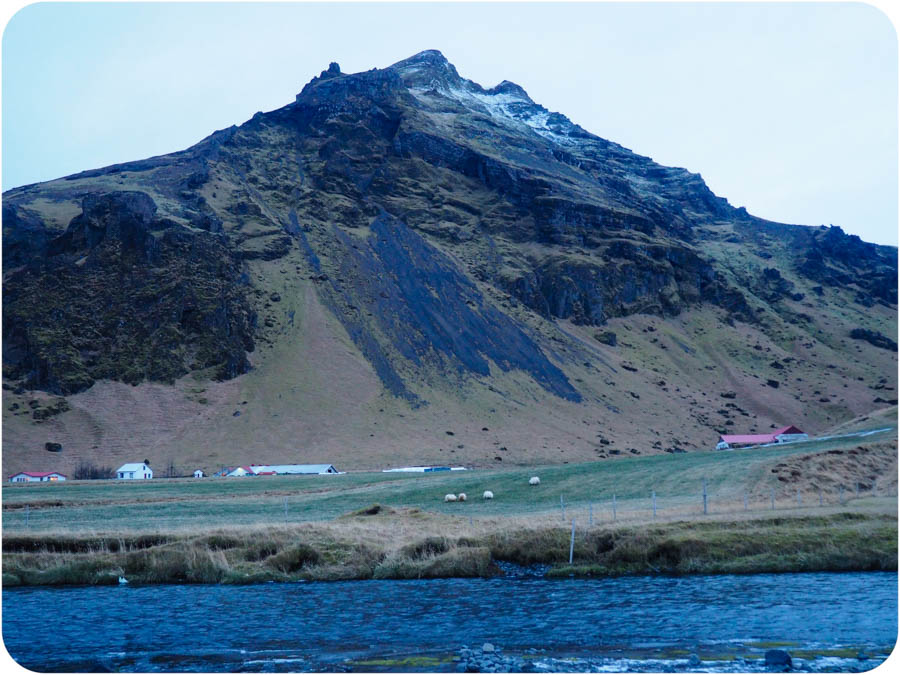 Sheep!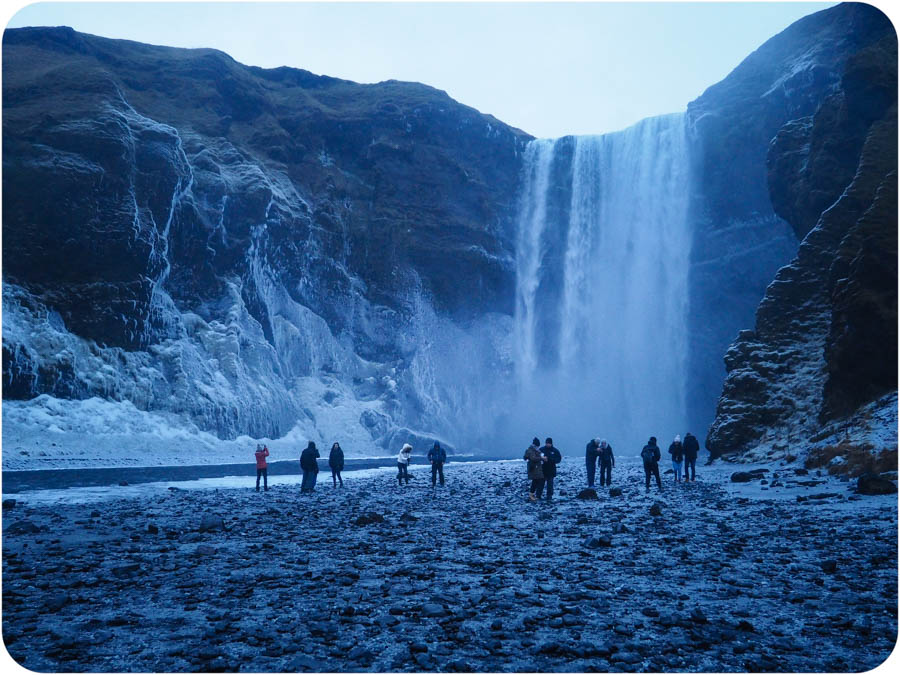 We inched toward Skógafoss: every inch of terrain near the waterfall's "splash zone" was coated in slick ice, and the ground itself was covered in irregular large rocks, which were also slick with ice. It was like trying to walk on bubble wrap made of ice, and while my feet tried to slip out from under me a few times, thankfully I kept my balance. Ultimately, I didn't want to get very close to Skógafoss–the icy mist pelting me from a distance was plenty, I didn't need to soak my jacket through, sit on a cold bus for a while, and then walk to and from our dinner reservations when we got back to Reykjavík in my still-wet jacket.
Speaking of not wanting to soak my jacket, at our final stop, Seljalandsfoss, visitors can walk behind the waterfall itself, which sounds like a great idea in the summer. When I visited, someone would have needed to credibly convince me that a puppy needed my help to get me back there, so either all puppies in the area were safe and accounted for or no one there realized that was part of my skillset. Either way, I ventured nowhere near the waterfall because I was already cold to my bones. The little heating packets in my pocket felt more like holding the memory of warmth–a pale ghost that just reminded me how cold I was, the LaCroix of heat.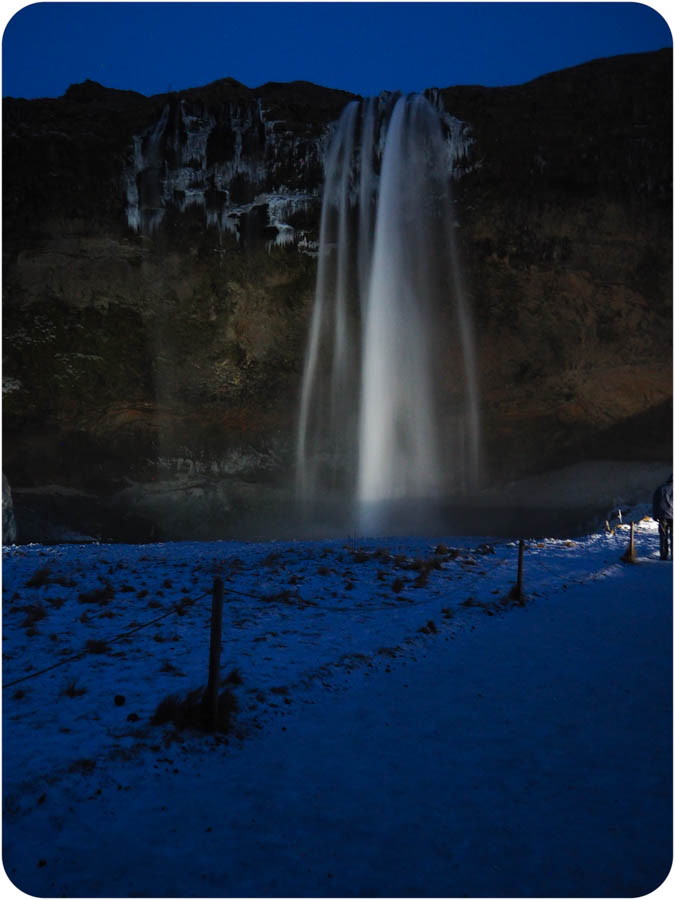 We boarded the bus for the last time, and it was then that things took a turn for the worse. A horrible storm kicked up and an accident on the road forced us to a halt. I can no longer recall how long we sat there, but the time for our dinner reservations came and went and we had yet to arrive back in Reykjavík–and we were still lucky, because the snowstorm got bad enough that the roads were closed behind us, and in that instance, we would have had to backtrack to the nearest town and try to get lodgings for the night. Moreover, it was looking increasingly likely that the storm was going to stick around for a while, which kicked off my anxiety about our flight potentially being canceled. 
Then it struck me. In my run-up to my previous visit to Iceland, I did some research into their story culture. In addition to Norse mythology (because Vikings), Icelanders have a strong storytelling tradition about elves. In a 1998 survey, 54.4 percent of Icelanders said they believed in the existence of elves. Plenty of people have mocked them for it, regardless of whether or not that survey accurately reflects the population in 2018, but Icelanders' belief in elves isn't nearly as pervasive as the nearly 80% of Americans who believe in the existence of angels and I don't think that little tidbit makes it into the guidebooks for the land of the free and the home of the brave. Let's at least be consistent in our treatment of invisible people! The book that I read about the elves, The Little Book of the Hidden People by Alda Sigmundsdóttir stated unequivocally that Icelanders do not believe in elves, and that the stories of the elves (or hidden people) were to help the people of Iceland deal with their extremely difficult circumstances. For example, back in the day when most Icelanders were peasants working the land for someone else, they were not allowed to marry until they had achieved significant financial resources, which wasn't really a thing because nobody had a track record of paying peasants well–so if a woman were to somehow become pregnant outside of wedlock, well, a hidden person did it. Or, more grimly, if a child was to go missing in the harsh Icelandic weather, parents could console themselves with the idea that a hidden person had led their child off to the land of the hidden people, a prosperous place that would care for them for the rest of their lives, because the alternative was too horrible to consider.
Regardless of my day to day belief in the existence of elves, in my mind at the time I was convinced that our earlier stone thievery royally pissed off an elf since they are known to be touchy about stones and things they view as their property. When we got back to Reykjavík, Jason and I each took our perfect stones out of our pockets, sincerely apologized to the elves, and put them on the ground. And to be certain, this is just an anecdote with no scientific value whatsoever…but within 20 minutes of setting down those stones, the storm that was supposed to last for days completely cleared up. We missed our dinner reservations but made our flight and I got to eat another pepperoni taco sandwich, so all in all, I'd say the elves let me off easy, perhaps taking into account that it was a first-time offense.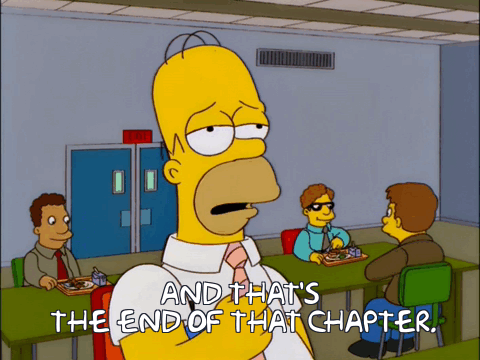 *I'm fully aware how it's really spelled.