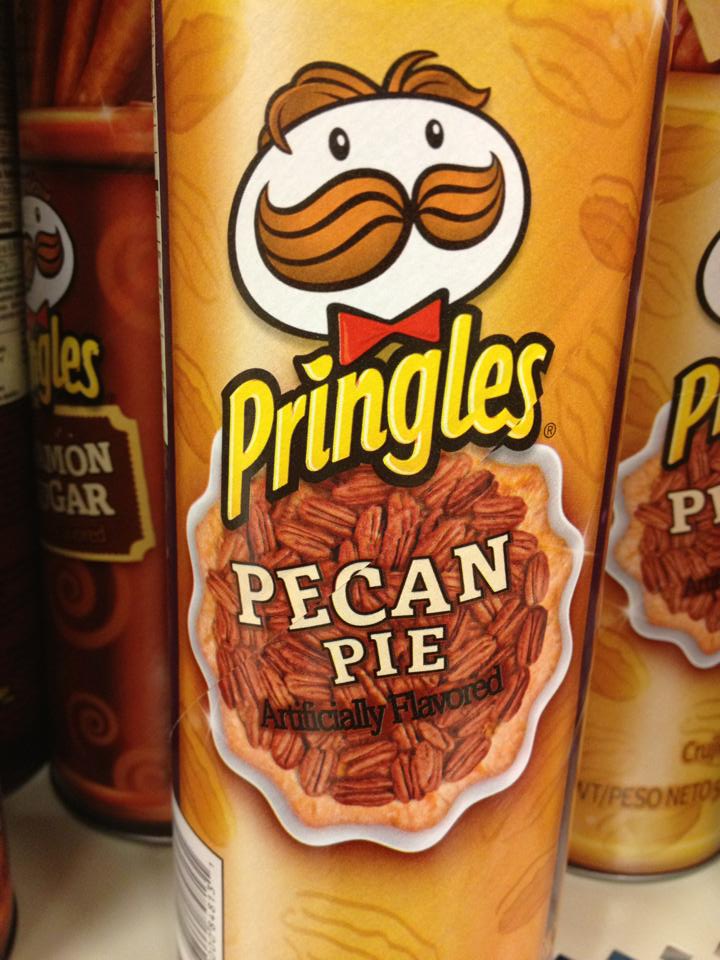 I've heard that pecan pie can be difficult to make so it gels correctly; I've never gone to the trouble to make it myself, and now I don't have to since Pringles stepped up with a pecan pie flavored chip. It's pie, but it's also a snack! Dessert you can eat alongside your sandwich, or if you're bold, IN your sandwich!
Pros: You don't have to fiddle around making pie, the comforts of two comfort foods at once.
Cons: Not quite a sweet, not quite a savory, inhabits that no-man's land of the inbetween snacks that have a place neither during nor after a meal.

Loading ...