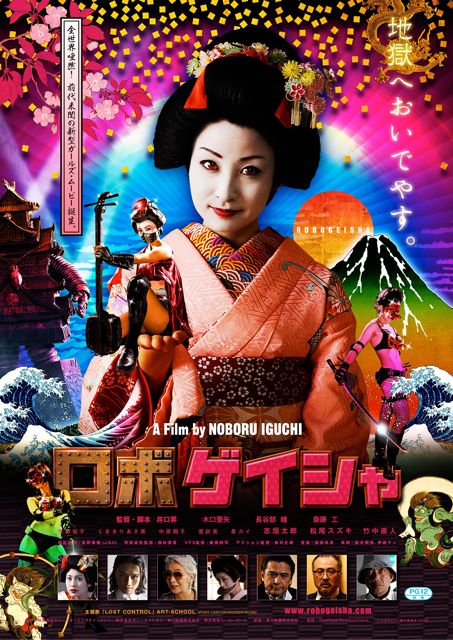 I just saw RoboGeisha at SIFF last night* and it may make my all-time top ten favorite list. Typically when I say "What the fuck, Japan? What the fuck?", it's done with a measure of eyebrow-raising and general befuddlement. This instance of "What the fuck, Japan? What the fuck?" is said with the purest love. Love for robot girls who shoot metal out of every orifice and buildings that mysteriously bleed when being smashed by a giant dancing robot. Love for a businessman who is chatting on his cell phone while in the middle of a swordfight with goblins. Love for every second of ridiculously campy dialogue.
I would have preferred more prosthetic effects paired with fake blood to the mainly-CGI blood employed, but overall the humor more than makes up for some sub-par gore, even in a splattercore film.
*Hey SIFF guys, just a thought: If you're playing a subtitled film, maybe put it in a theater with better stadium seating than the Neptune so people can actually read the subtitles without wishing for a guillotine for the head of the person in front of them or having to crank their head awkwardly and lean into the seat of the person next to them? Maybe?