On our way back from Weeki Wachee, we saw a billboard on the highway advertising "The Showcase of Citrus", which boasted a monster truck off-road eco tour and safari and a world-famous orange slushy. We clearly had to go; there was simply no choice in the matter. The signs tell us what to do and we do it. We ended up arriving at The Showcase of Citrus not terribly long before they closed, and as such, there was no monster truck eco tour in our future, but we were able to take a look around and see what else there was to see.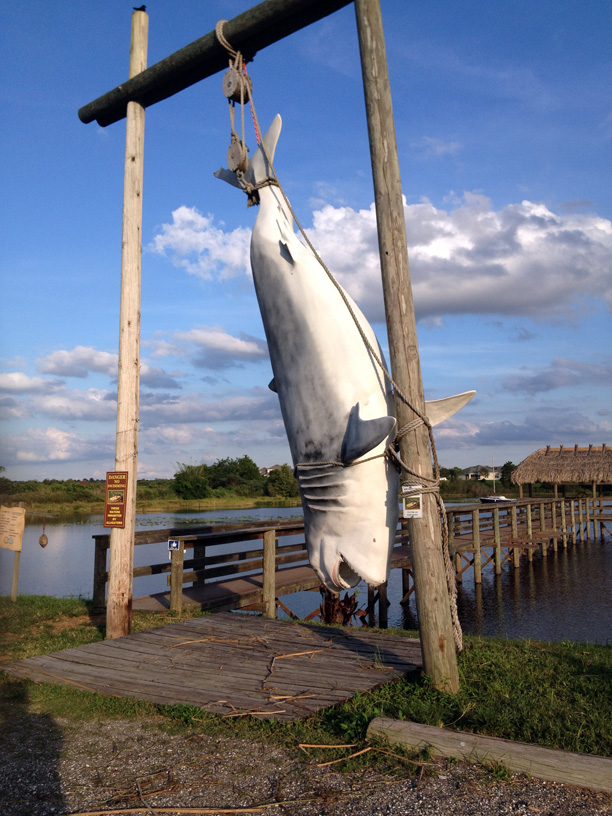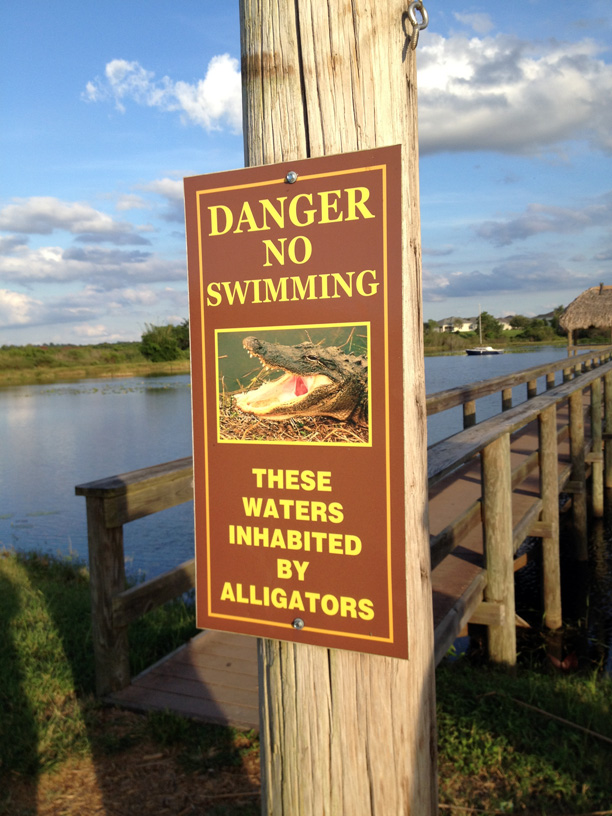 Is this something that they really need to warn people about? If you live in an area where alligators are flipping everywhere, where approximately a third of all tourist dollars go toward alligator-related amusements, do people actually forget that there are alligators out in the water? Because I grew up across the street from a manmade lake where the most dangerous thing inside was a chance of pinkeye and only the bravest of kids would put a toe in there, is what I'm saying. Once, Tommy Host swam out to the island in the middle and got diarrhea for a week, and I don't think I ever saw anyone swim in the lake again. And all of THAT is not alligator level danger. Who forgets alligator danger?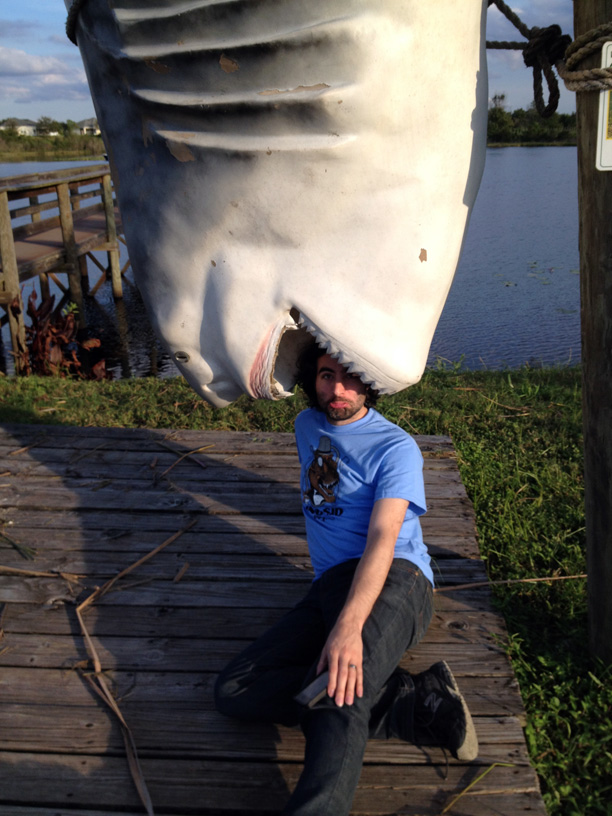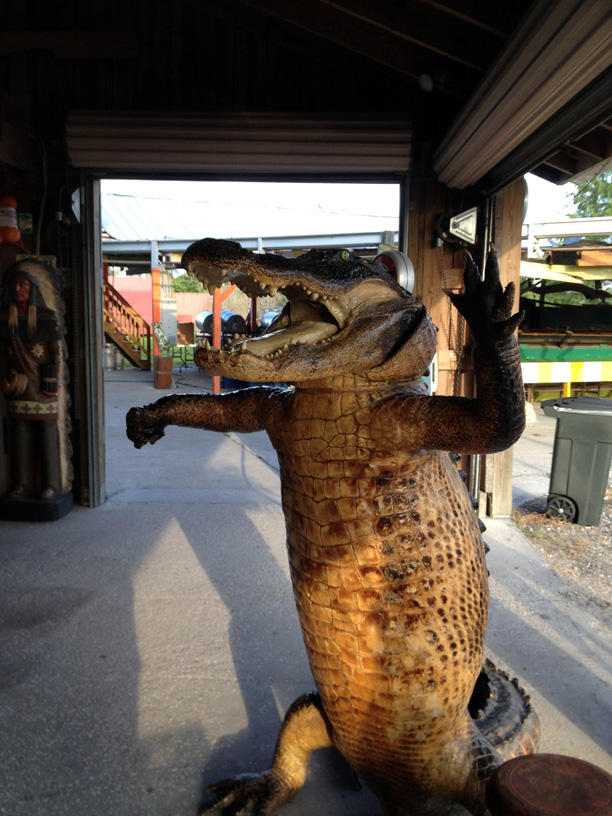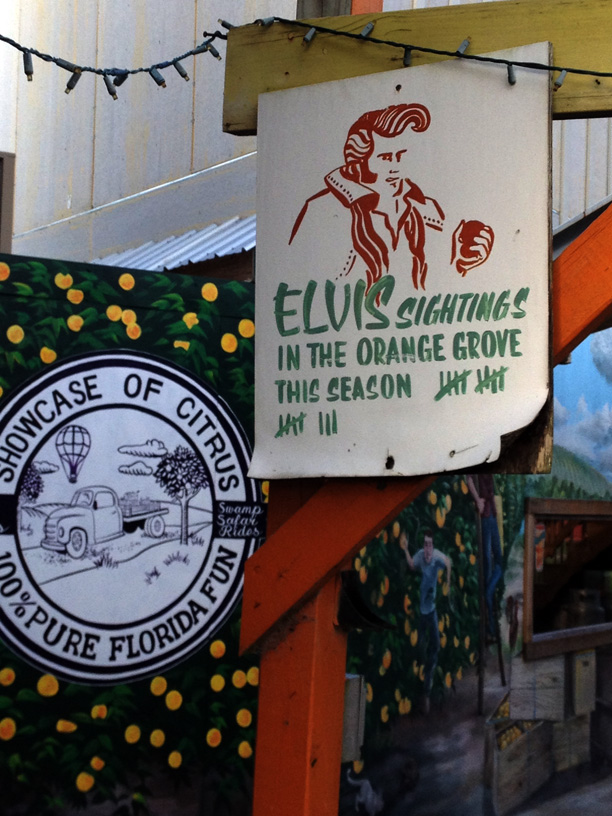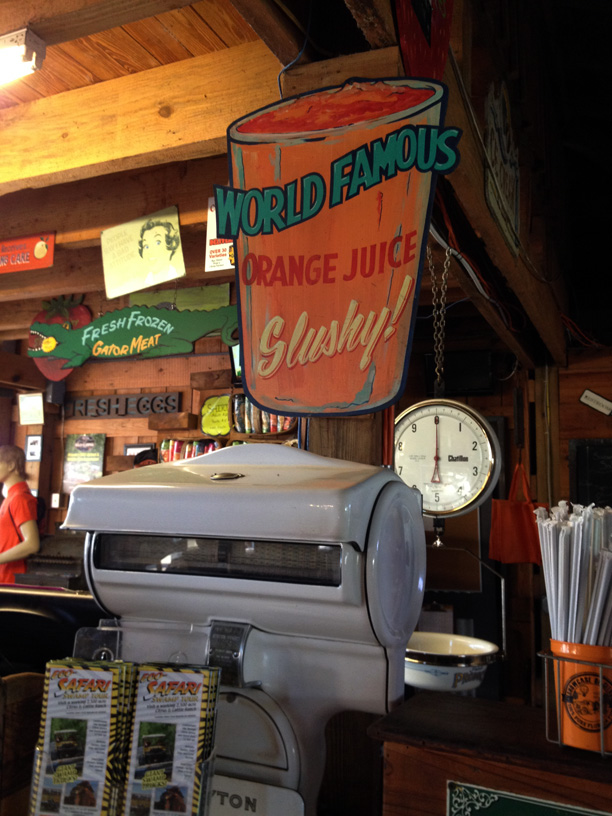 We had no intention of missing out on a world famous orange juice slushy, and frankly, I had no intention to share, so we bought two. I don't want to call the Showcase of Citrus people liars, but the orange juice slushy is nothing that I'd call home about. Or remember that I still had in the process of consuming it. It was really nothing you couldn't replicate with a bottle of OJ in the freezer, if it's something that you felt like you needed to try. If you really want to replicate the flavor, do it with a slightly sour bottle of OJ. I wonder if they have a contract with Dole?