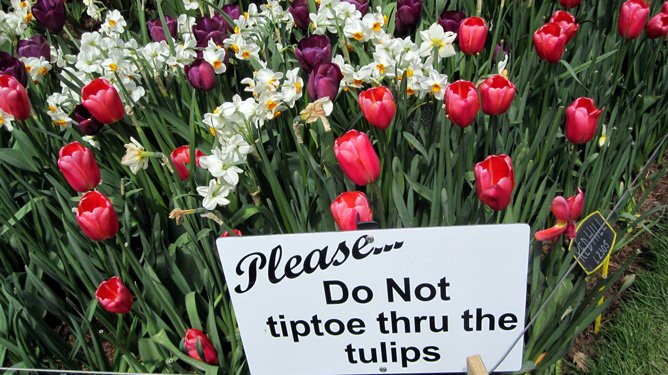 Damn it. It was such a gorgeous day on Sunday that Jason and I made a trip to the tulip fields in Mount Vernon for the last day of the tulip festival. After some shenanigans while attempting to park (a flagger waved us into the lot and then a series of other flaggers waved us out again instead of directing us to a spot, causing us to have to run the flagger gauntlet again), we spent a few hours hanging out in the sunshine with brightly colored flowers. I wanted to sweep armloads of them out of the ground and stuff them in the car, but apparently that isn't allowed, either. After we asked a stranger to take our picture and she somehow could not manage to push a button, we took a myspace photo and waited until we found someone more competent to ask to take our picture. This more competent person ended up being a 10 year old. Truly, children are our future.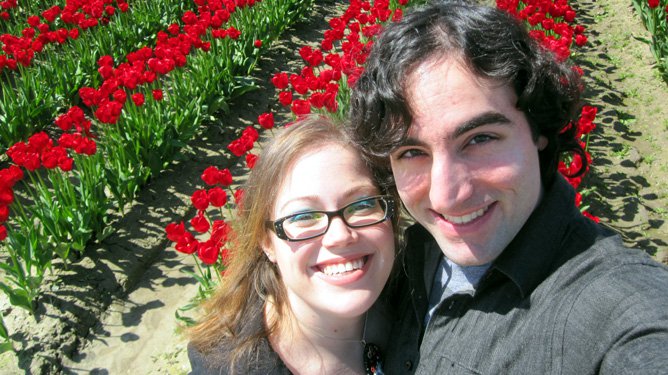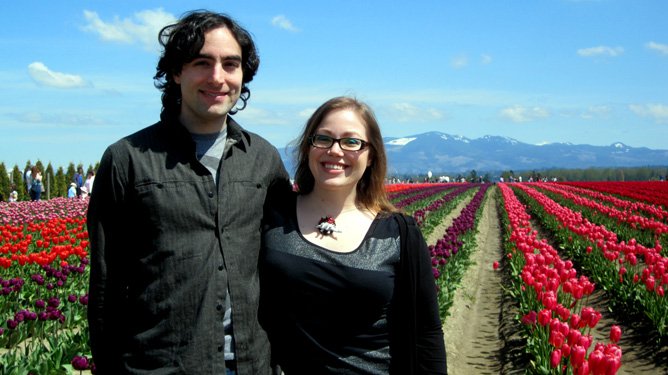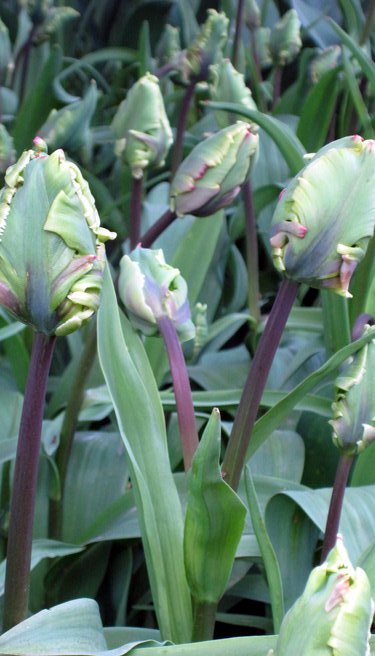 "Feed me, Seymour!"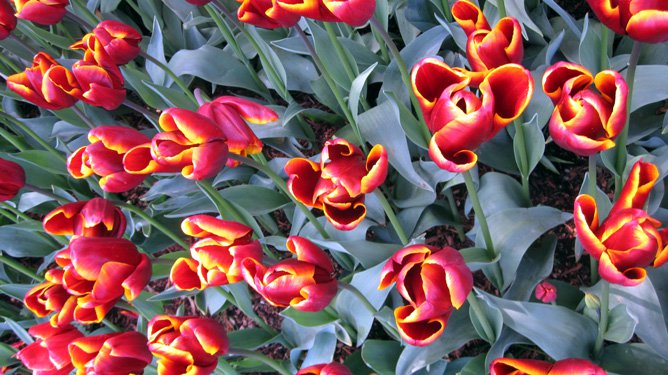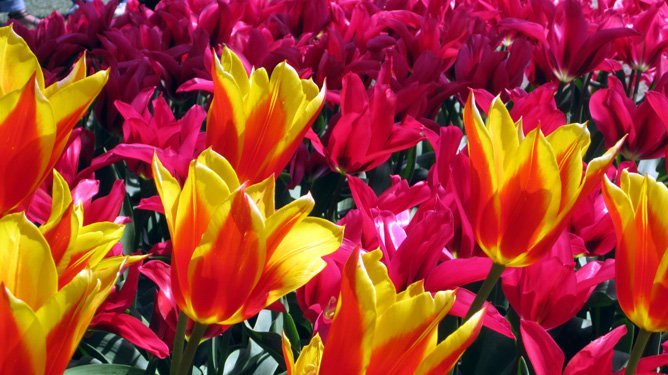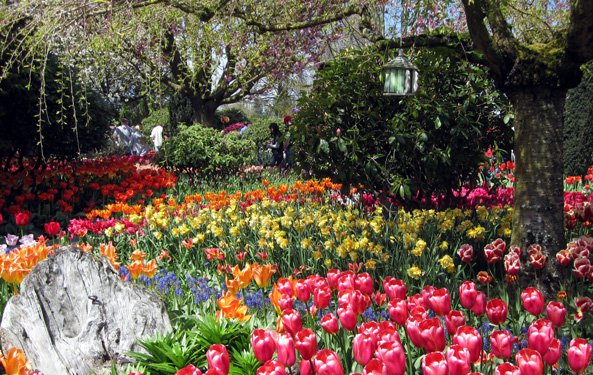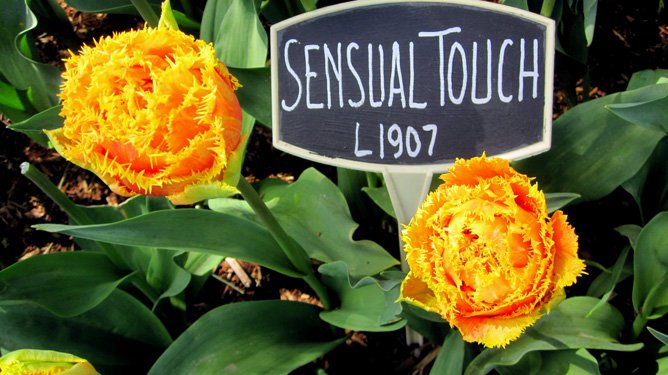 If you think I didn't break out in gales of laughter and a number of inappropriate jokes about the sensual touch of flowers, you would be wrong.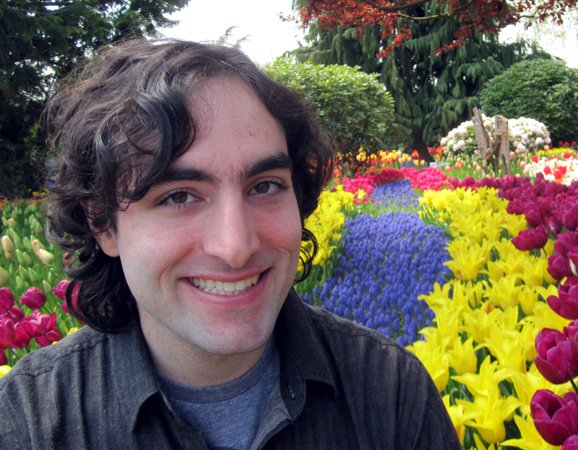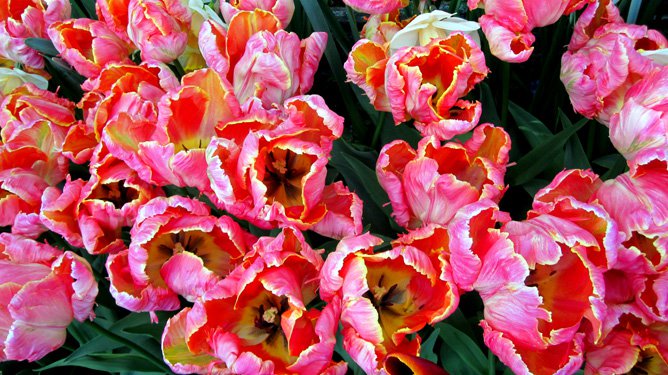 After we finished looking at flowers, Jason told me his "Funnel Cake Sense" was tingling. Some people see dead people. Jason can detect the presence of funnel cakes. As far as special abilities go, it's among the more useful as far as I am concerned. And sure enough, there was a funnel cake stand nearby. You could try to debunk this Funnel Cake superpower by saying things like "Surely the smell of funnel cakes was wafting through the air" or "Yeah, hello, I bet he can read and saw the sign before you" and I suppose it is your right to not believe in the wonders of the universe. Still, if that's the case, I feel sorry for you. Regardless, one more funnel cake died a delicious death that day.