I think we're all familiar with the fact that Pinterest is full of subtle deceptions and outright lies. Occasionally, I forget, and earnestly believe something that I should be looking at with a more critical eye. Like, for example, this photo of Diablo Lake that I immediately re-pinned on my list of places to visit: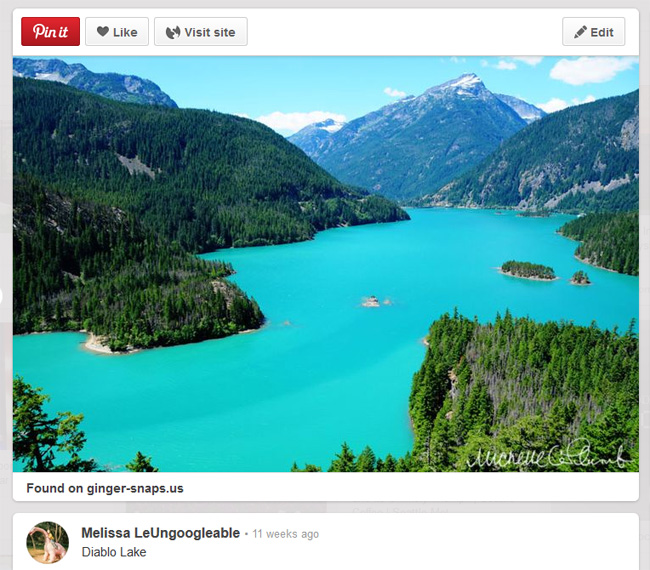 That's a barrel of lies, right? But no, a little searching and the state confirmed Diablo's unique color:
"Fine glacier sediment feeds into the lake through creeks, giving the water its brilliant turquoise luminosity.
The Diablo Dam, named from a Chinook word influenced by early Spanish explorers meaning "devil," was once the world's tallest dam, standing 389 feet tall.  Today, the uniquely colored waters of the lake are home to brown and rainbow trout.  The surrounding glaciers grind rocks into a fine powder that stays suspended in the lake reflecting an intense turquoise color."
Intense turquoise color? I'm in, let's go take a trip to this magical lake!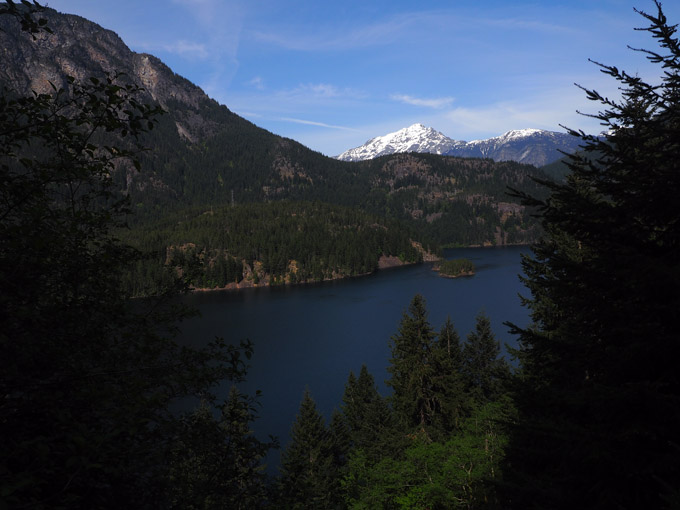 ….oh.
While there might be a slight turquoise cast when the sun is hitting the lake directly, it mostly just looks like a lake. Until you photoshop the shit out of it, that is.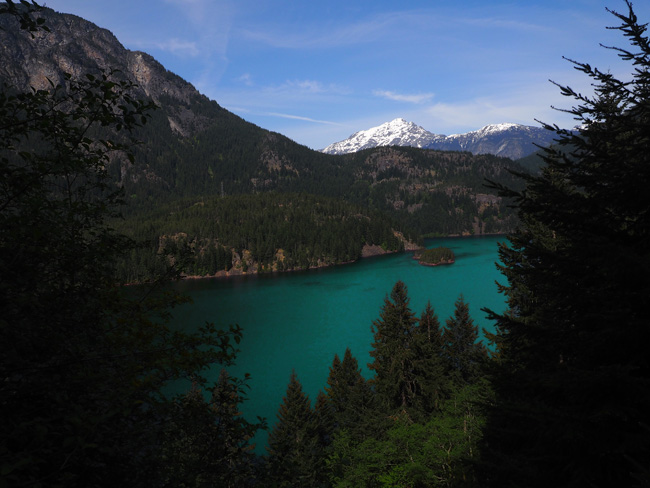 Oh wow, so breathtaking! But why stop there? Come see the amazing ever-changing multi-colored waters of Diablo Lake, the greatest all-natural wonder in the world!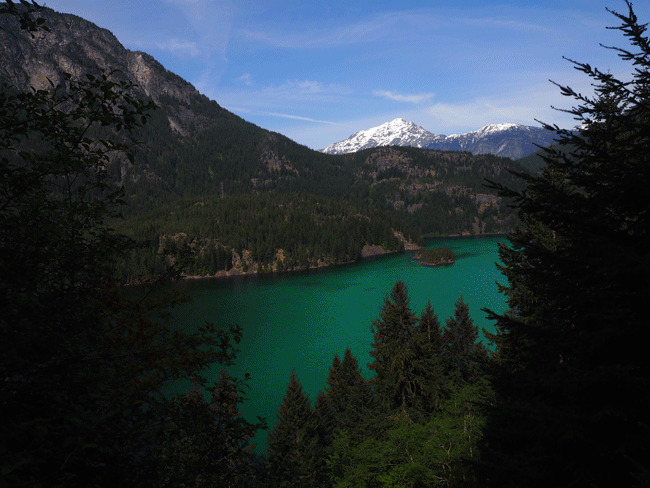 Save