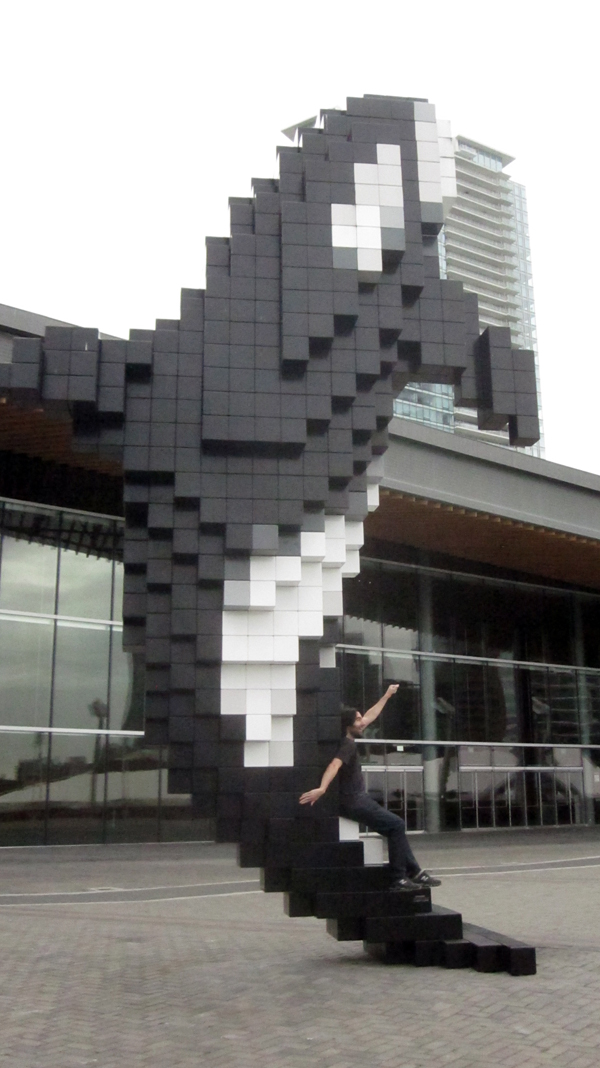 In July, Jason and I took a trip to Vancouver for IMATS (the international Makeup Artist Trade Show). We had plans to attend the previous month's event in Los Angeles as LA is by far the bigger show, but it unfortunately fell on the same weekend that Jason was committed to being in a wedding so it didn't work out. However, the next LA IMATS is in January, which is right around the time that I start losing my mind in the cold, dark Seattle winter, so it will be an ideal time for a trip to a place where the sun peeks through the smog. Vancouver is essentially a cleaner, friendlier Seattle, with better candy AND Plants vs Zombies scratch off tickets!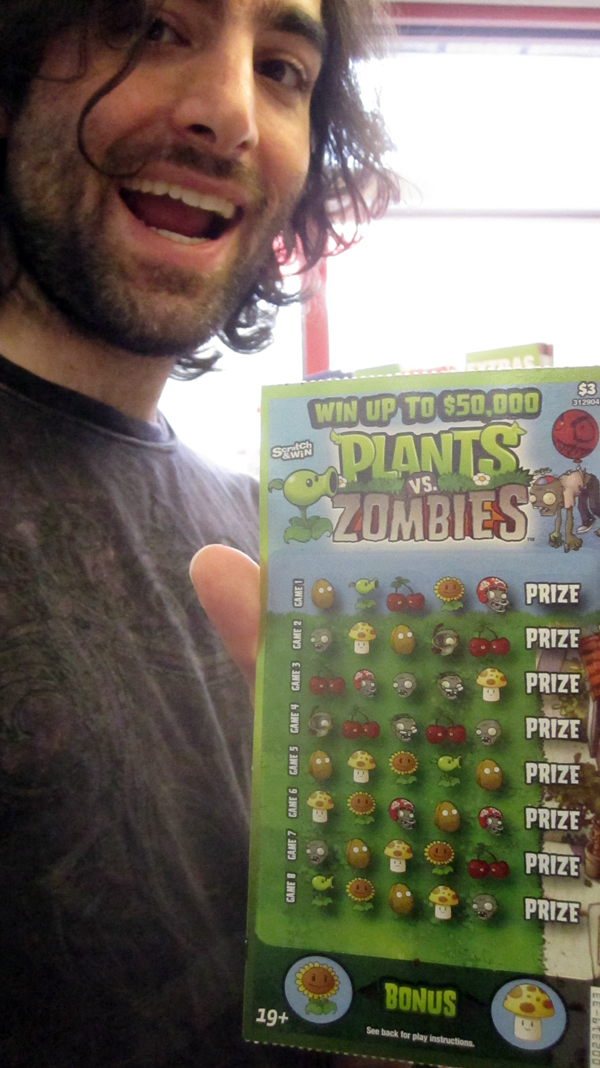 I wasn't interested in the push and shove aspect of the trade show floor–I love makeup, and I love discounts, but it has to be a hell of a discount or a product I cannot purchase otherwise to make me want to deal with crowds of people elbowing one another to get the last item–I'd rather pay full price AND shipping and never have to deal with a human being. What I was interested in was the student creature competition, the makeup talks, and the makeup museum. The student competition was broken up over the course of two days, with beauty on Saturday and creature on Sunday; I only attended on Sunday, and I was impressed by the quality of the work I was seeing. I wish self-taught people like myself could compete, but unfortunately it's only open to makeup school students.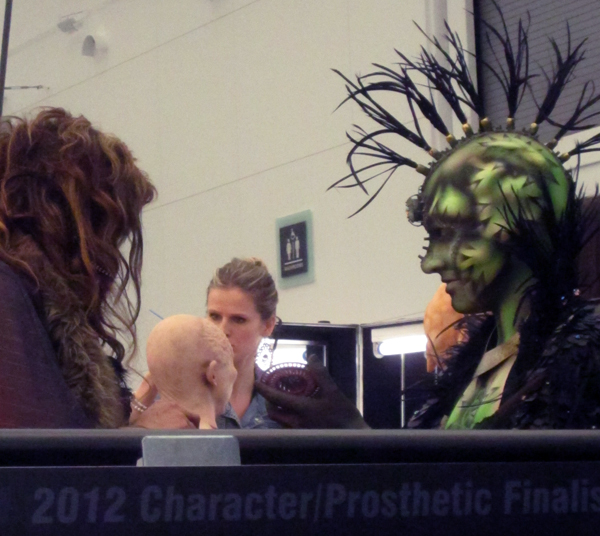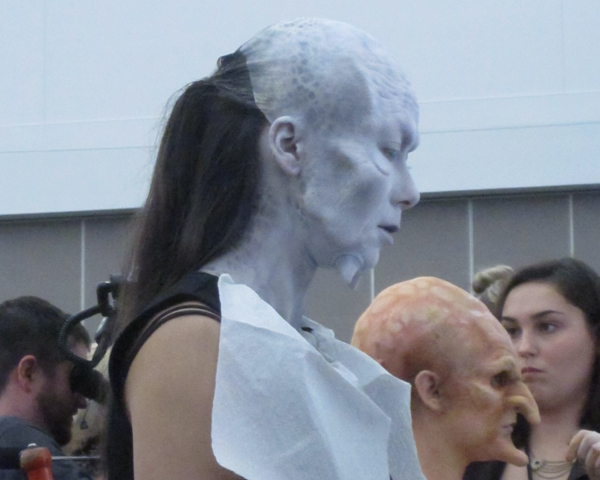 The makeup museum, though small, was also very cool, featuring mostly work by Toby Lindala (keynote speaker, creator of SFX for X-files, Supernatural, and V, among others) and Todd Masters (featured speaker, creator of MastersFX, SFX on Big Trouble In Little China, Predator, Underworld, True Blood, and more). Questionably, however, they also included submissions from various local schools, some of which were so bad that I was embarrassed for the artist and the school. Everyone has to learn somewhere and everyone works to the best of their personal abilities, and hating on someone for trying is the height of uncool…but showcasing pieces that aren't ready to be shown do a disservice to both the student and the school. It's why you don't see macaroni necklaces in the Louvre.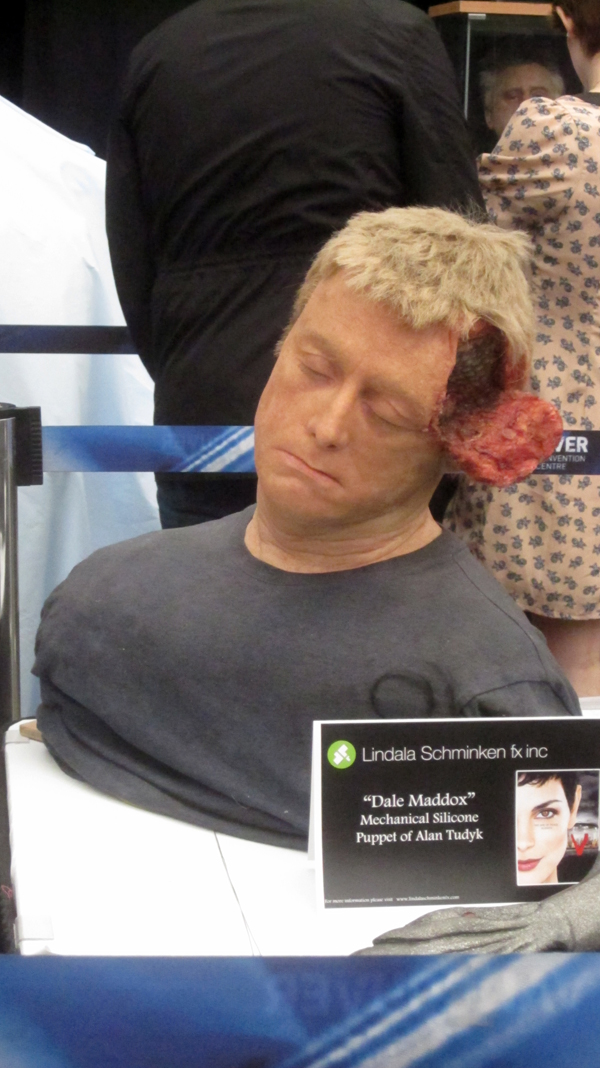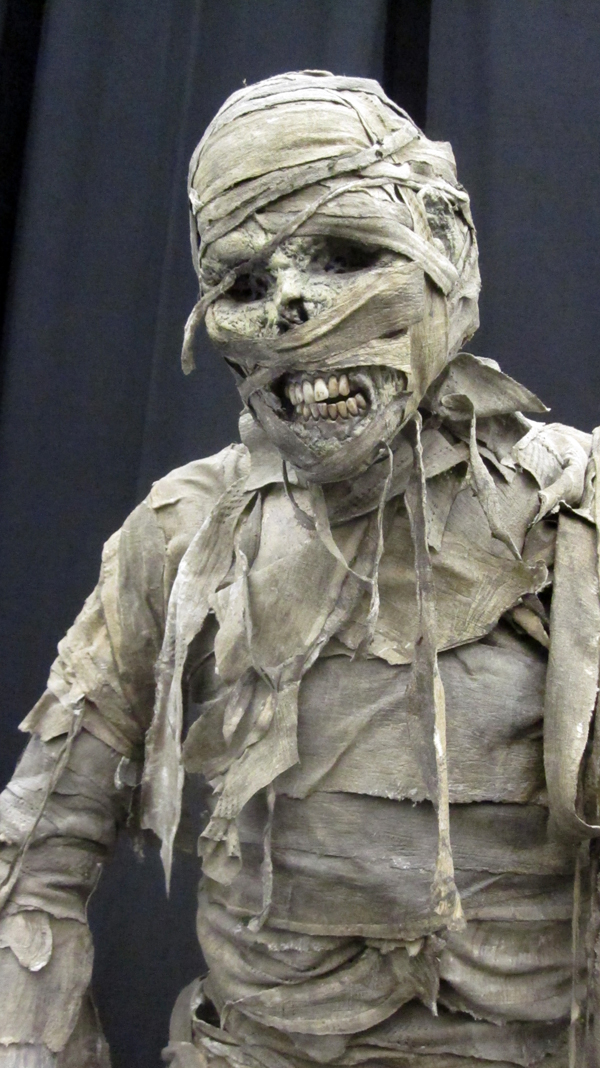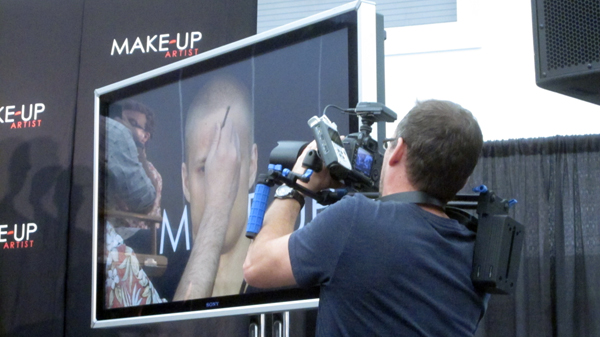 Taking a photograph of a video camera videotaping a video feed. The only thing that could make this better is if someone behind me took a photograph of me taking a photograph of a video camera videotaping a video feed. Both Todd Masters' group and Toby Lindala struck me as likeable, humble artists with a genuine love for their craft and fascinating stories to tell, and their speaking time went by far too quickly. If MastersFX still had a Seattle studio, I would beat down their door for an opportunity to work there, to observe, to help, to sweep their floors…but sadly, it is no more. The only thing that stuck in my craw about the event in general was that the floor was full of tons of women (and some men, but predominately women), but nearly all of the speakers were men. Where are the women, and why don't they rise to the top of this craft? More women learn to use makeup than men, so how is it that the most notable figures in the business are men? Is it the glass escalator effect? Surely there are women who are just as talented…so where are they? Halfway through the day, we decided to take a break and head to a nearby pub for lunch rather than suffer through convention food, and there I learned two important things. One, there are vampires actively prowling Vancouver: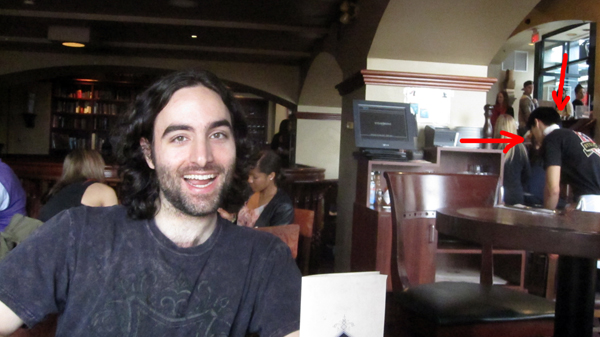 and two, I learned an important lesson about Canadian light and how it interacts with steak fibers. At the time, I was on a restrictive diet and could only eat carbohydrates one day a week, so I'd been eating/preparing/ordering a lot of proteins and veggies. I ordered a medium-rare steak with veggies while Jason ordered some carbtacular dish that I remember being insanely jealous of at the time. What I received was a completely well done steak, and even though I'm the sort of person who haaaaates sending anything back to the kitchen, I flagged down the waiter and told him that it was far too well done while apologizing profusely for bothering him. He disappeared with my plate and came back twenty minutes later with….another well-done steak! He disappeared before I could cut into it, and when he came back around again to ask if this one was better and I responded negatively, he said "Oh, I know what your problem is" and grabbed the fork off my plate and poked at the steak. "Yeah, that's medium rare, I can tell. It's just that you're sitting by the window and the light is what makes it look brown. It's why steakhouses are so dark inside, so you can't see that the meat is actually brown when you expect it to be red." HUH. It's fascinating to learn that the Canadian visible light spectrum is missing the color red! You'd think that I would have heard about that before, read it somewhere, seen it in a documentary…SOMETHING. I didn't think to look while I was still in Canada, but does this mean that their national flag is actually a brown leaf and they've been too (typically Canadian) polite to inform the rest of the full light-spectrumed world that we have it wrong? Because, and I don't mean to boast, I have cooked and eaten many a steak within the borders of the United States in both darkness and in light, and they've always been a varying shade of red inside. So it must be Canadian light, right? I refuse to believe that an actual Canadian could have lied to me just to get me to shut up and eat an overcooked, shoe-leathery piece of meat.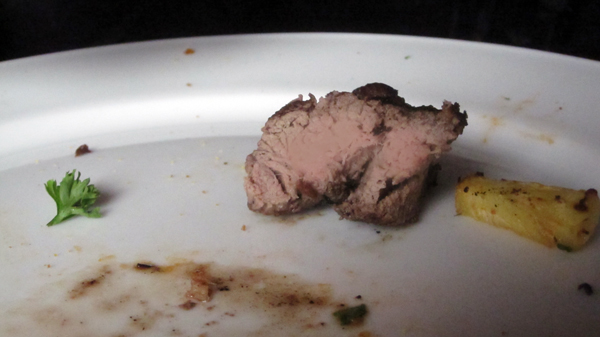 The next time I burn the hell out of dinner, I'm going to tell Jason that we must have had a Canadian air front sweep through the kitchen, but not to worry…even though it looks and tastes burned, that's just a factor of the air, and it's actually the most succulent thing he's ever had in his mouth. Thank you, Canada!