New York looms so large in our collective cultural consciousness. What can I possibly say about this city that hasn't already been said by more talented people? That doesn't sound hopelessly country mouse lost in the big city? Probably nothing. It would be impossible (and unfair) for me to make sweeping generalizations about a city so large and diverse after spending only a few days there, but I can at least sketch some impressions. Before we arrived, I made maps pinpointed with the places I wanted to visit, annotated with hours of operation, the actual address, and other bits and pieces of info I felt I'd need. I was aware that the territory I wanted to cover was large, but I really could not fathom the vastness of the city while I was planning. Trying to picture all of New York City for me is like trying to envision the universe: its enormity is boggling. I could live out my life there and not see, do, and try everything, and in this, I can understand what makes it so fiercely beloved by its citizens.
And its citizens! Its tourists! At all hours, on all days, the streets are jam packed with humanity; at least, everywhere I went. Potentially the slowest-moving on the planet, rivaled only by Costco on the weekends, the place where people fistfight over parking spots to buy butter in bulk. Just like Costco, people block the entire walkway, walking as slowly as possible, gawking at everything around them. There were so many times I wanted to take a photo of something, but didn't want to be that guy blocking the sidewalk for everyone else. I'm used to not being around people most of the time, and to be among so many people almost constantly was overwhelming to me, with the only available retreat being the hotel room. I like people, I'm interested in people, I want to hear people's stories…but even I have my limits.
We tried pizza everywhere we went. Cheap slices, expensive slices, slices on par with the cost of a subway ride. Honestly, we weren't that impressed by any of it. Jason likened one of his slices to Little Caesar's, which I think is the sort of opinion that can get you pushed into traffic in NYC. Pizza is pizza and even the bad stuff is usually pretty good, and I was thrilled with the general availability of pizza. In NYC, any time can be pizza time.
I was often surprised at the amount of garbage piled up on the street. Even when you can't see it, sometimes the wind would shift and the air would be redolent of hot garbage. What surprised me more were the food carts that were parked next to heaps of trash. We stayed at The Row NYC and I was impressed at how well it kept out city noise. When we booked, we paid for an upgraded room with a 'premium view' of Times Square, previously referred to as The Worst. We got a tiny snippet of it, and I'm actually glad we didn't get more because it is, again The Worst and I actually wouldn't want advertisements flashing at me through my windows. In the short bit of time we spent there, Jason and I both agreed that it felt eerily like New York: the theme park. I understand completely why no locals go there, and even given my love of both tourist traps and theme parks, I still have no desire to return.
I don't know how a city of over eight million people manages with so few public restrooms. On our way home from Coney Island, I was struck by an urgent need to use a restroom. Any restroom. A subway restroom. My guts were fighting with Nathan's Famous and they were losing. My forehead prickled with sweat. I cannot confirm this, but I believe that I took on the look of a desperate animal caught in a trap. We got off at the next stop and there were no subway restrooms, so we ended up wandering around somewhere in Brooklyn where I could fall upon the mercy of a business owner. We finally found an oil change place/gas station and I begged to use their restroom. That I would buy something. Anything. They looked at each other, looked at my ashen face, and led me around the building to a terrifying half-bathroom half-shanty. I paid them $10, and I would have paid them more.
Their public transportation is top-notch. I downloaded the Embark NYC app and it was a snap to figure out multiple routes to get me where I wanted to go. More than once we had a group of Showtime kids on our train. One handed me a full-color glossy postcard with his headshots and social media information. His credits include: recording artist, producer, actor, dancer, model. He could not have been older than twelve. Every dollar I gave a Showtime kid felt like my volley in a war between NYC tourists and the NYC citizens who hate them. On the train, I heard someone talking about the rent for his one bedroom apartment: twice our mortgage payment. I don't know how anyone affords to live there, especially people working lower-income jobs, but I'm impressed that millions of people are making it work. The city is fascinating. Its citizens are fascinating. I think I finally understand why Hollywood, why America, why the world looks to New York, the place where everything is happening, all the time.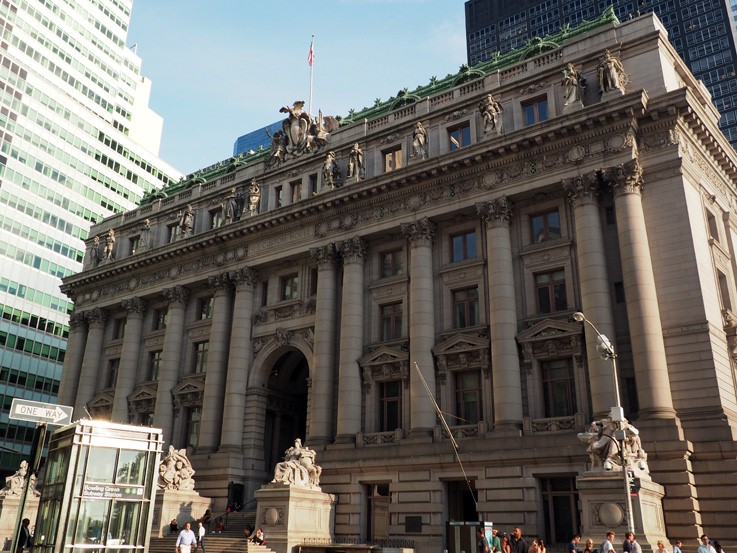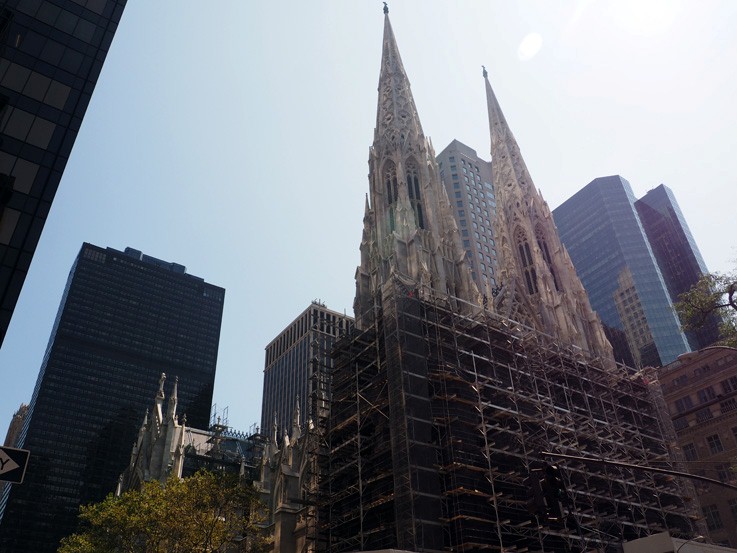 Man, I bet this would be so beautiful if I could see it.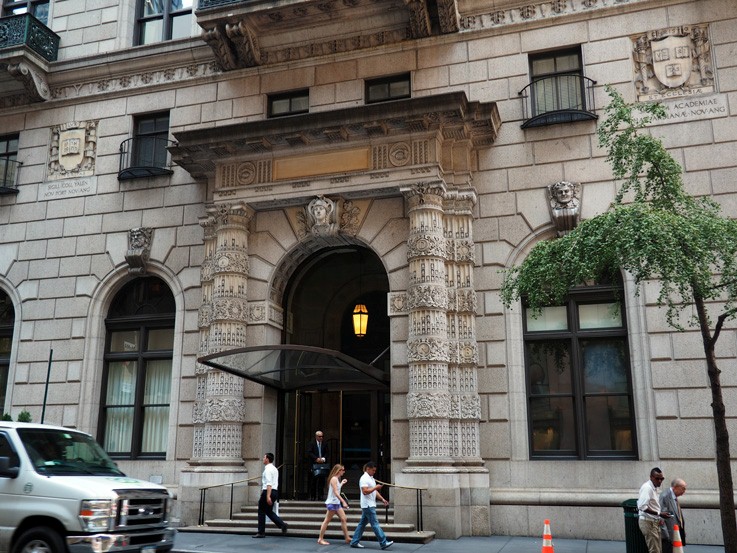 I watched the entrance of the private club to divine its purpose but the only thing I learned is that only old white people go in and out.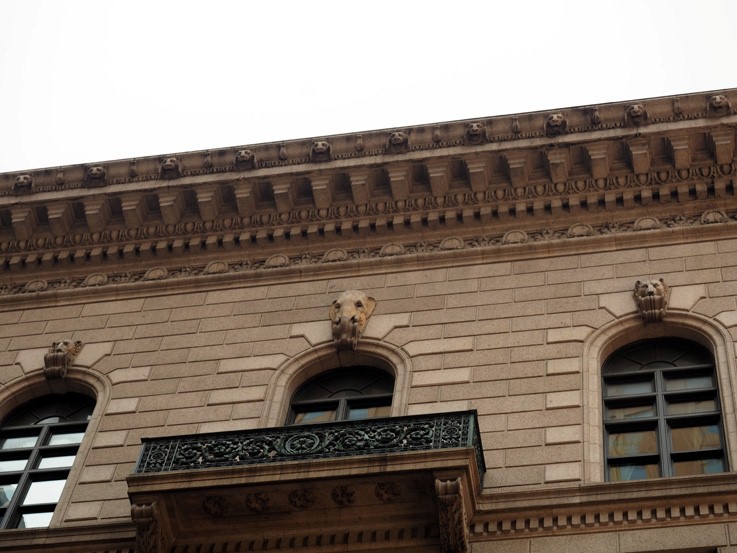 Also, they have an elephant head on their building.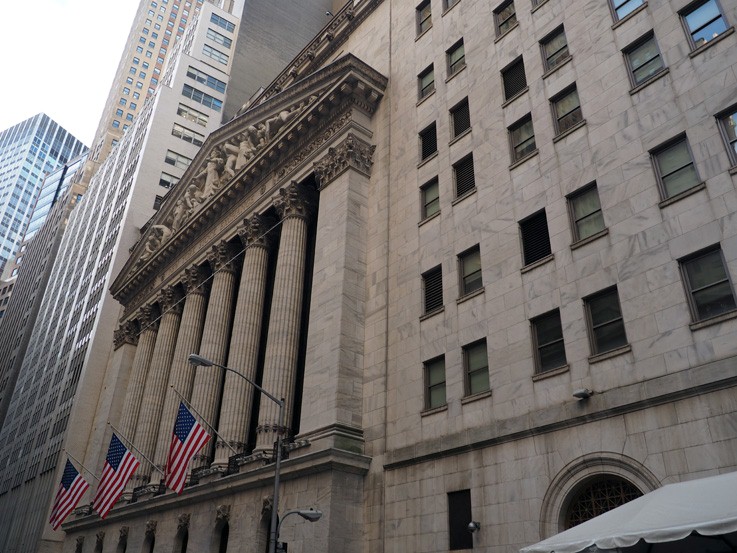 If you savagely beat a hedge fund manager, does money pop out like candy from a pinata?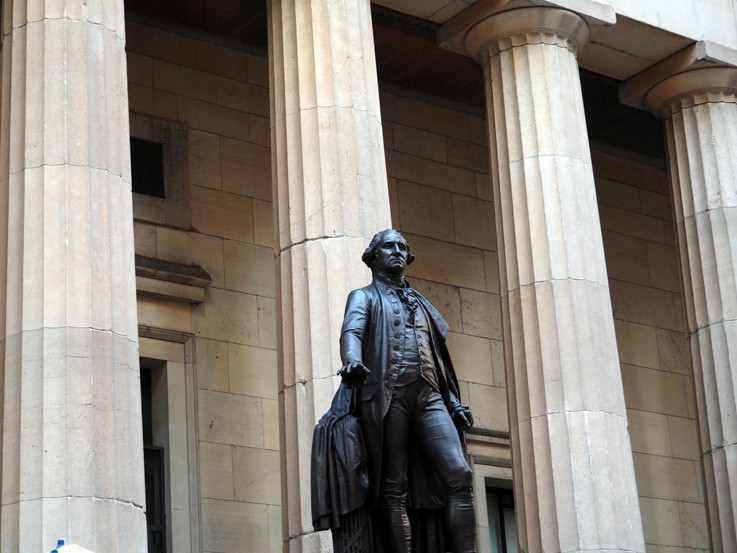 No photos, please.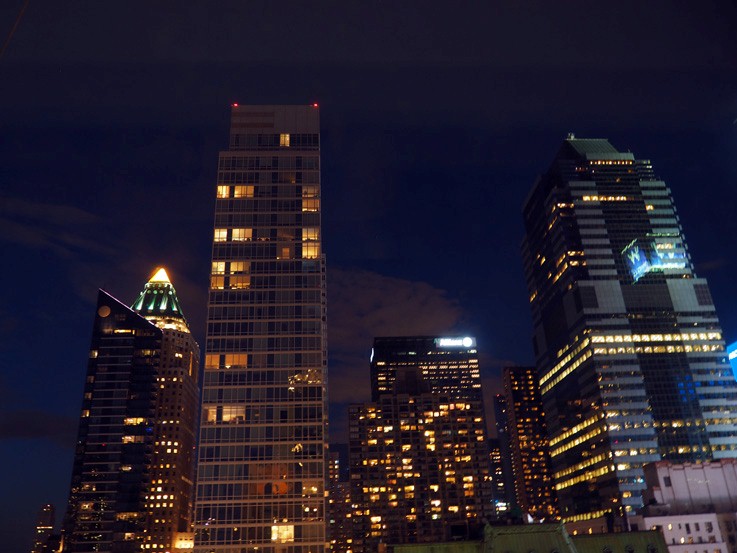 Hotel view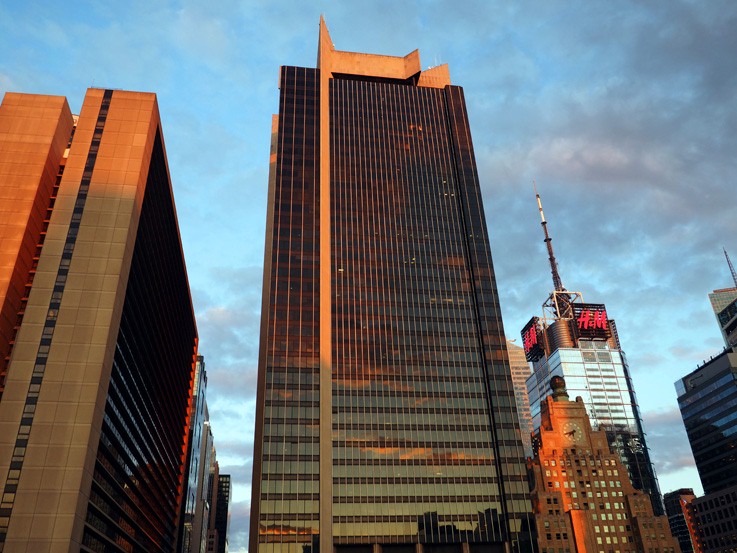 Hotel view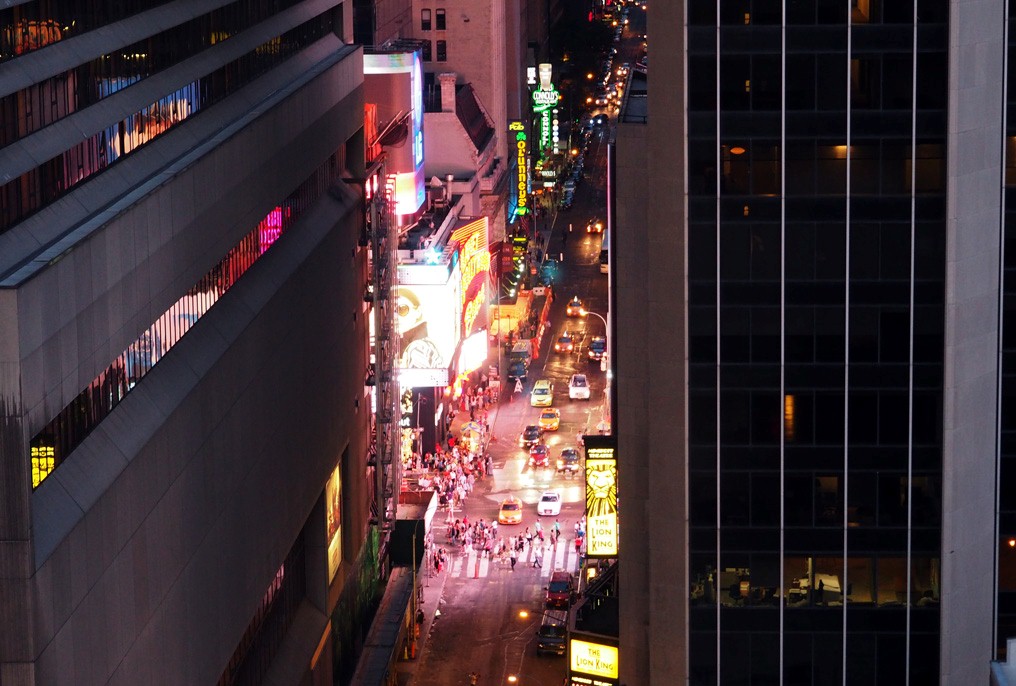 Hotel view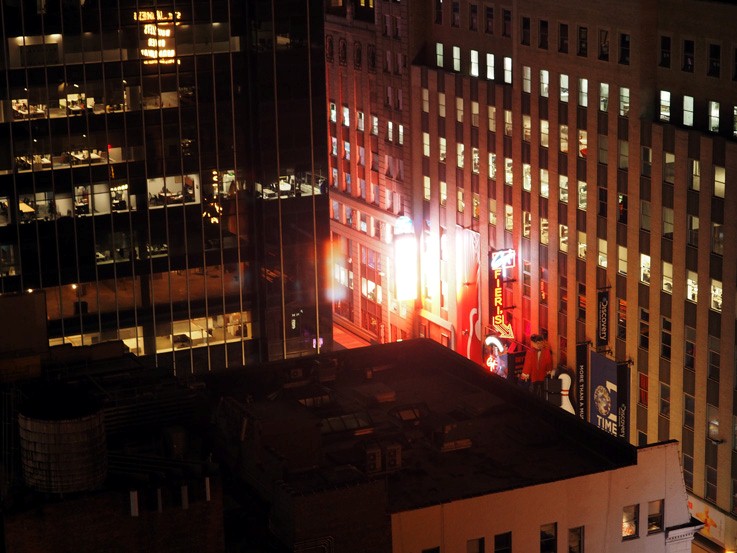 STOP STALKING ME, GUY FIERI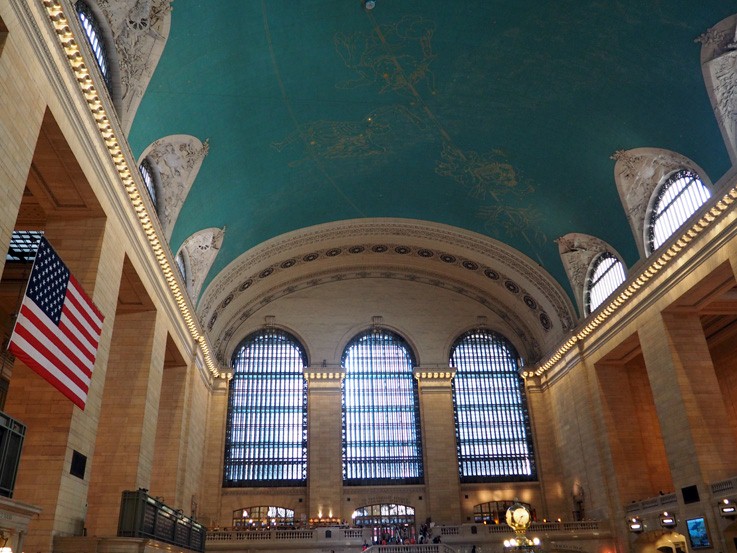 I want the Grand Central Station ceilings in my house.