In Oregon, there is a mine where the general public can prospect for the state's official gemstone, the Oregon Sunstone. Although a number of stones from other places are called sunstones, Oregon claims it is the only proven location where you can find red labradorite, a plagioclase feldspar. These stones have an optical effect when turned due to reflections of the red copper inclusions inside.
Although we haven't been able to make it down to Spectrum Mine ourselves for free (or fee, in the more ore-rich areas) digging, we were able to order a bucket of ore to the house and play prospector in the backyard.
To separate the sunstones from the crap, we used a grocery basket that we temporarily liberated from (and later returned to) a nearby Fred Meyer. We used the highly scientific method of pouring a bunch of ore in the basket, wetting it, swishing it around, and picking through it for bits that glimmered in the sun, alternating between who did the wetting/swishing and who did the picking since we only had one basket.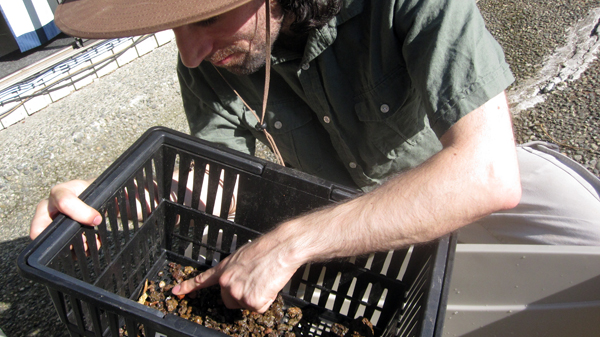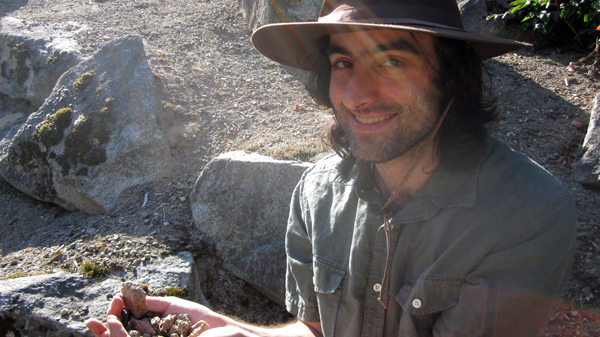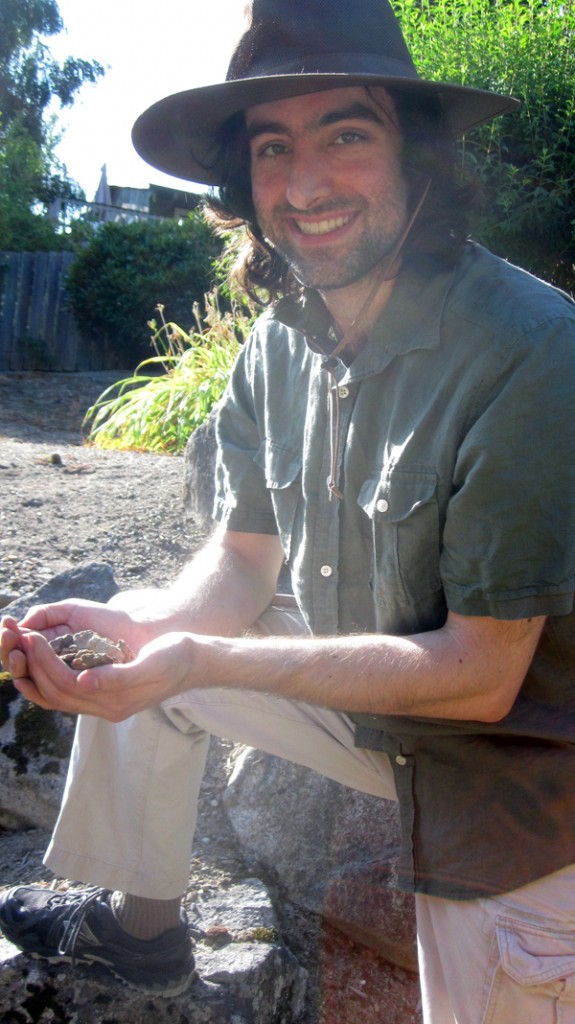 We actually got a surprising amount of sunstones in our bucket of ore, the photo below shows only a small handful of the stones we found. We haven't really done anything with them yet, they're just sitting in a bowl in the gallery o' minerals in our living room, but eventually we're going to try and rock tumble a few of them to see how pretty they are when polished. If it's awesomely pretty, we may end up making a trip to Spectrum Mines ourselves to dig out more. Thanks in advance for the baskets, Fred Meyer.