I have a thing about scouring Craigslist for furniture and then experimenting on it. I can't stop. I won't stop. I am on temporary hiatus, owing to not having access to a working car during hours when Jason is not supervising me. It's harder to go out and collect things and "forget" to tell him about them when he's right there, looking suspiciously over my shoulder as I'm dialing the phone number of yet another Craigslist weirdo.
Here's a piece from the 70s that had clearly already been subjected to the whims of someone like me: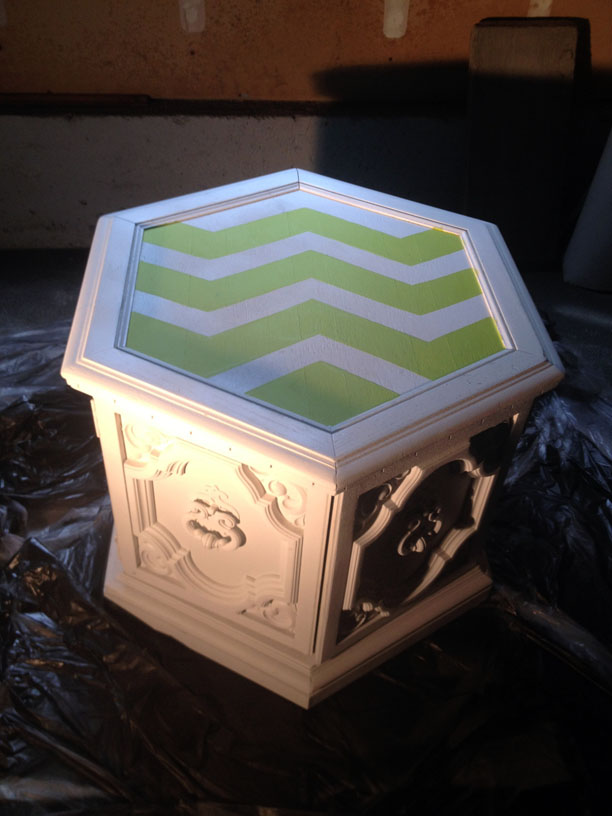 The white and lime green zigzag is cute-ish and only a year or two out of date, but it doesn't go with my decor and even if it did, the finish was rough and pimply, so it had to go. I sanded the crap out of it (though not enough to get rid of the half-assed chevron) and sprayed it glossy black. You can still see the ghost of zigzags past on the top, but that's fine as I had other plans for it.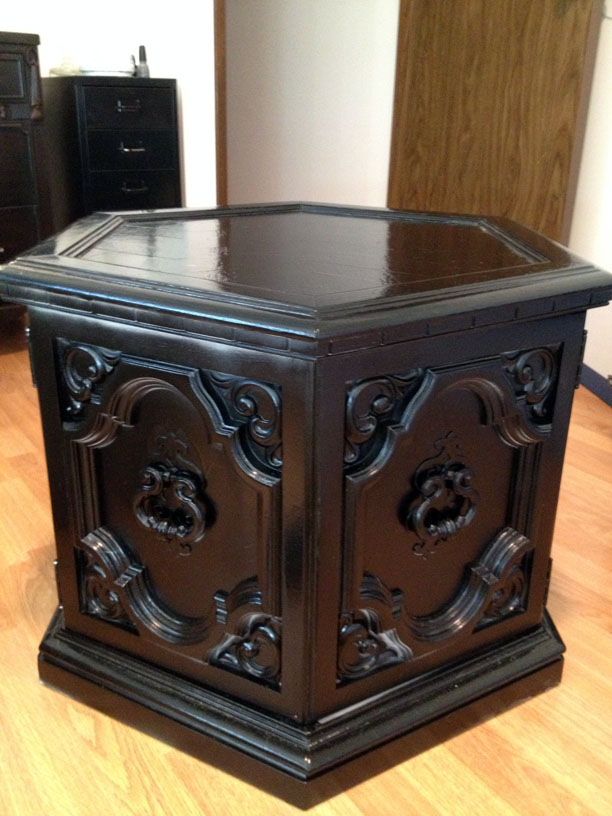 I took the giant builder mirror we'd pulled out of the bathroom and shattered it, which took more effort and blows with a hammer than you might think. A lot more.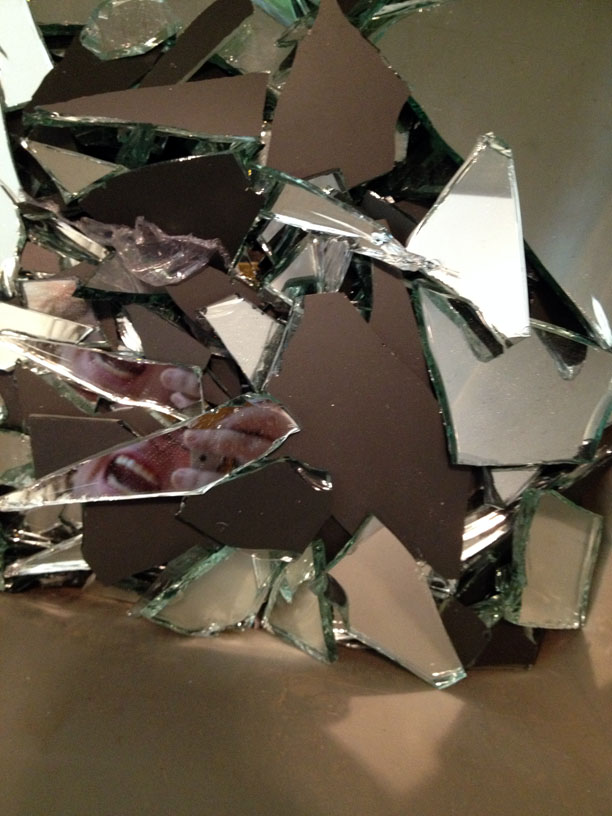 After that was done, I arranged mirror pieces on the top of the end table like a mosaic until they were the shape/density I wanted, and glued them down with mosaic glue.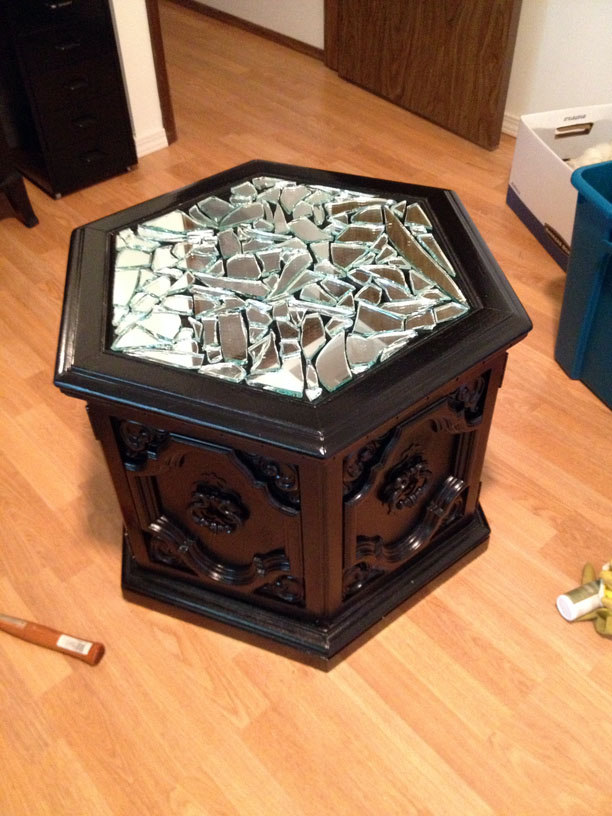 When the glue was dry, I used black mosaic grout to fill in the gaps between the mirror pieces. This was by far the messiest part, the grout had separated and shot black goo all over the place when I opened the container, and this goo stained every surface it touched. What I'm saying is, it was pleasant. The grout itself was a consistency that didn't want to spread very well, and though it was supposed to be completely dry in a few hours, it took days. Days in which I poked and prodded at it, wondering if it would ever actually set.
Eventually, I was able to scrape all of the extra crap off of the top and clean the mirrors, and now it lives happily in my upstairs. It could probably use another grouting to be perfectly level, so I wouldn't run your tongue over it or anything just in case of a sharp edge lurking somewhere, but it works well enough for my purposes! Maybe when I forget how infuriating that grout was, I'll give it another crack to make it perfectly smooth.