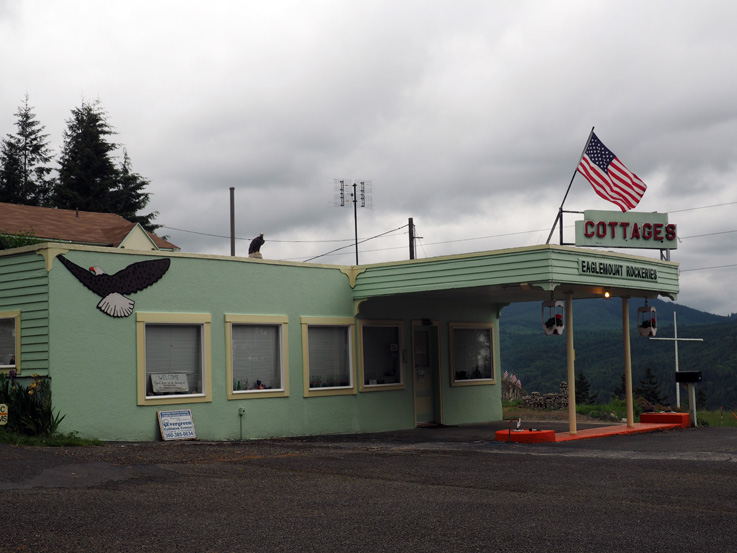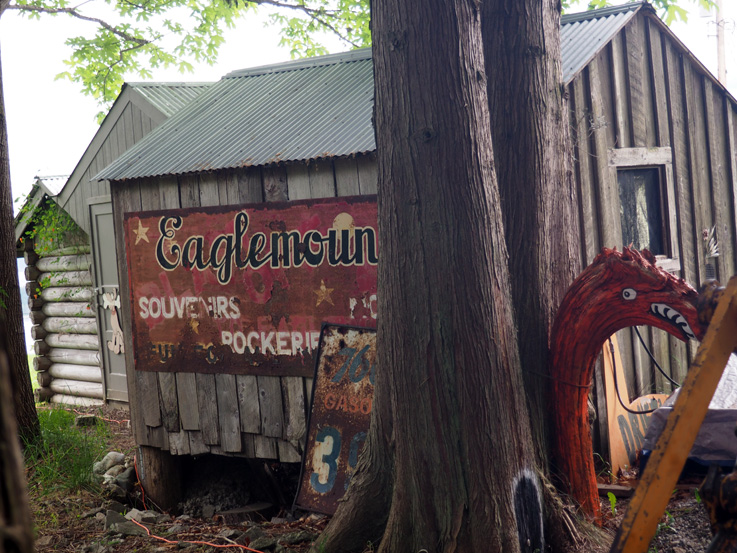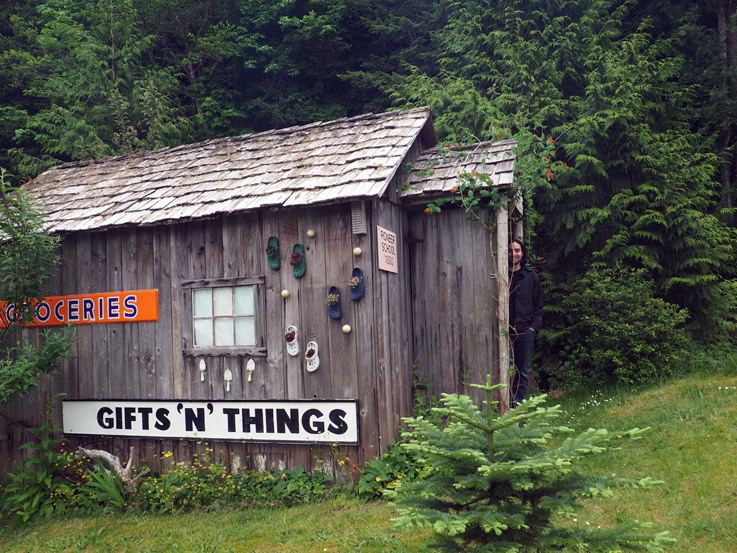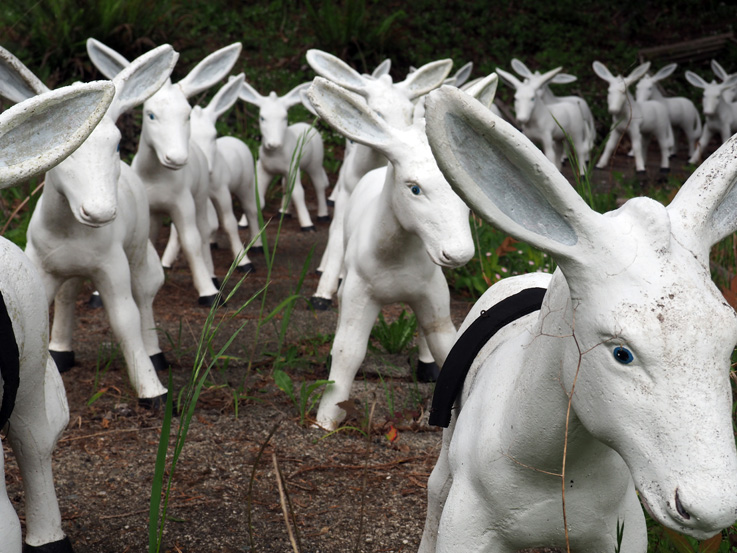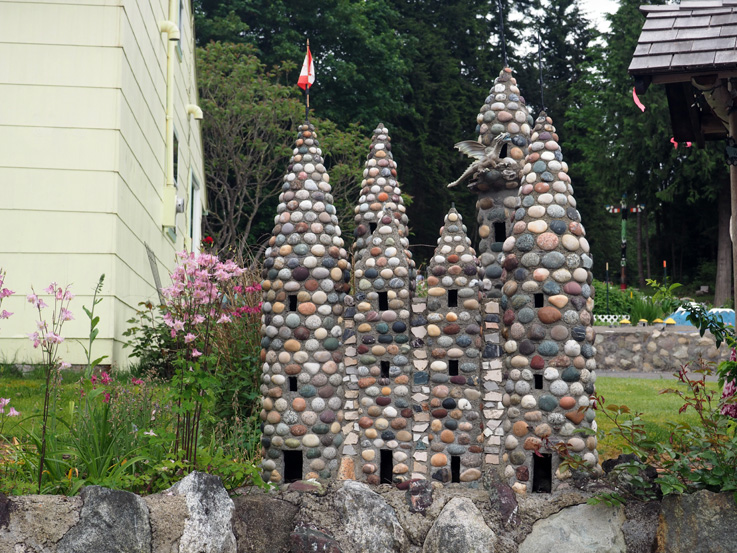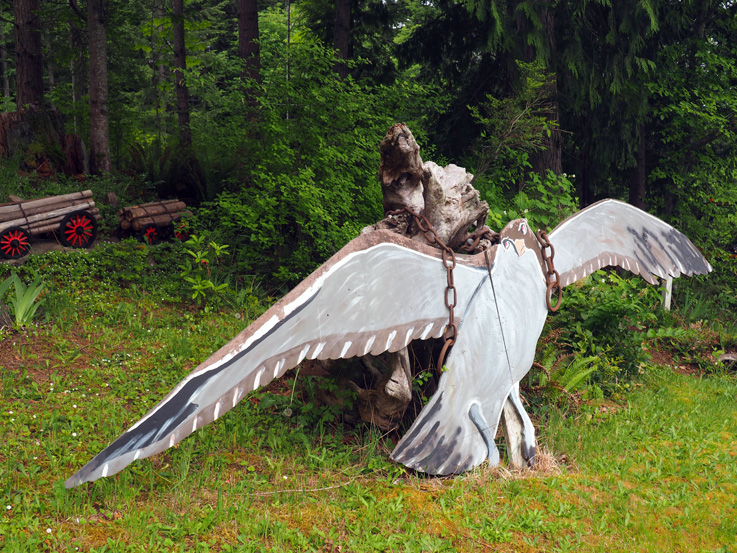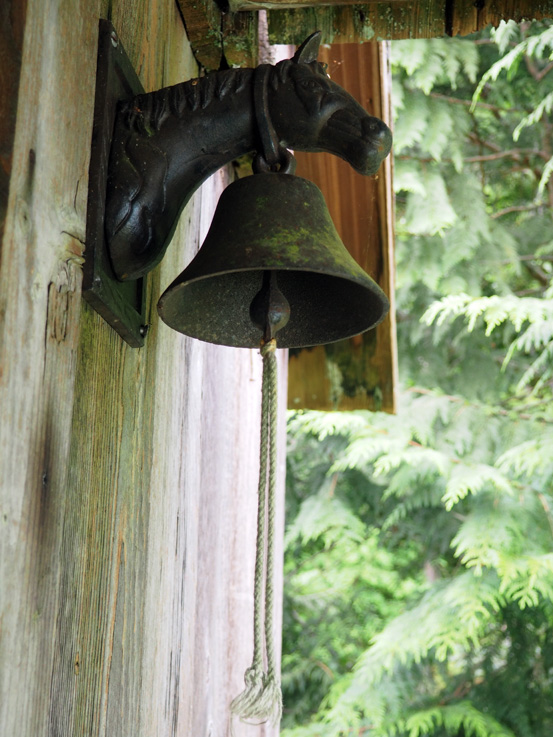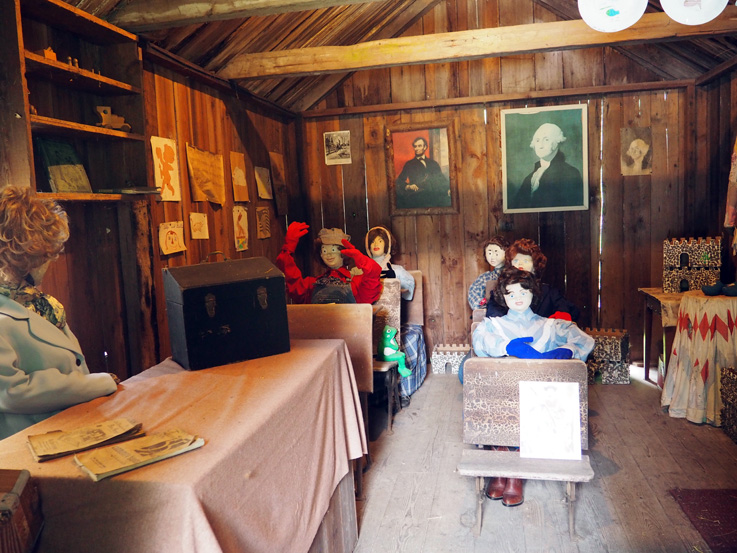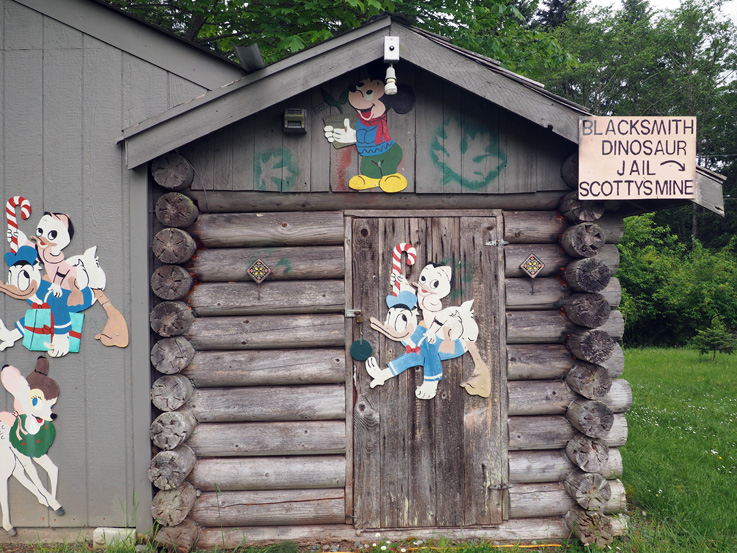 This is basically the Disneyland of the Pacific Northwest, the lesser-known of the Disney parks.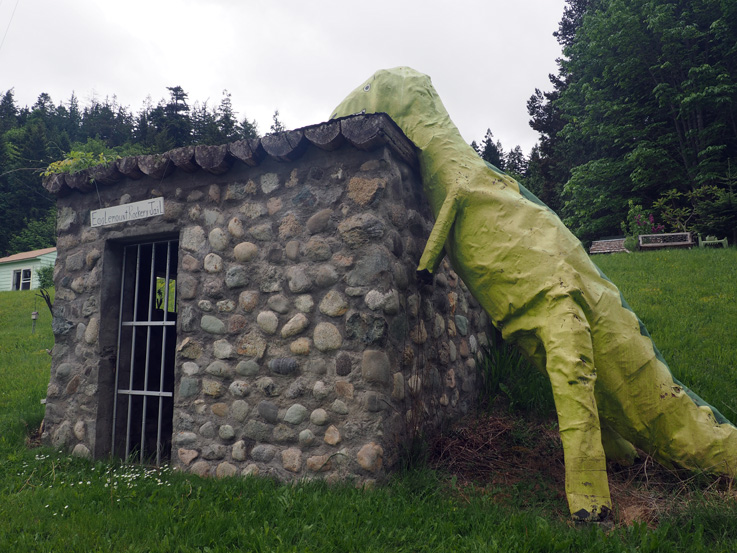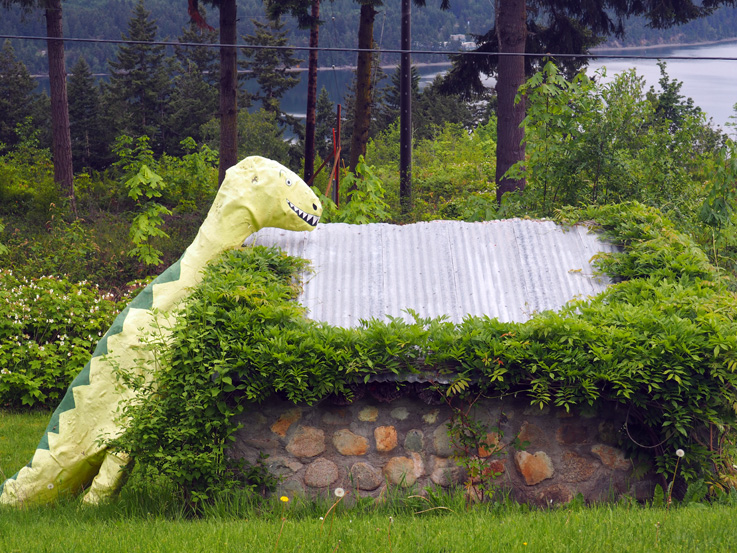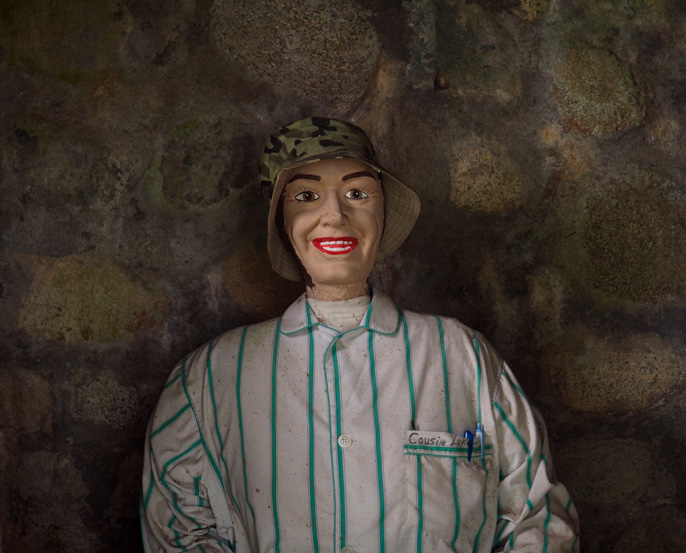 I will admit to being disappointed that there wasn't a dinosaur IN the jail, working on a dinosaur jailbreak.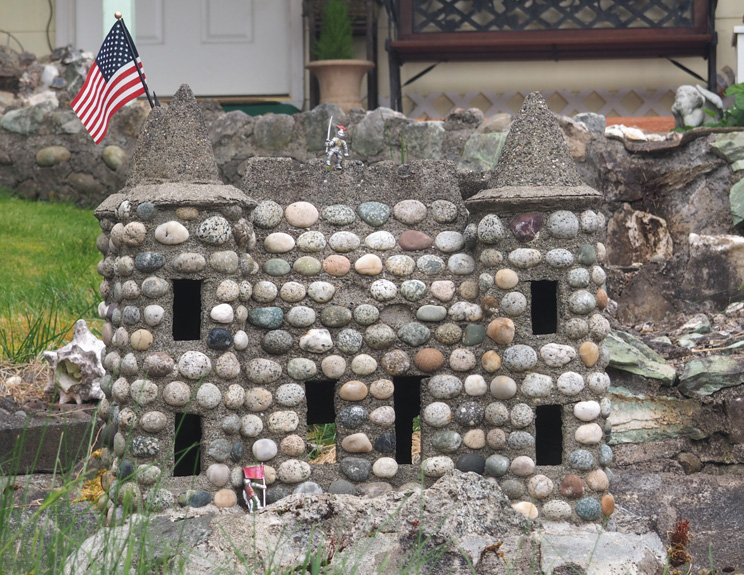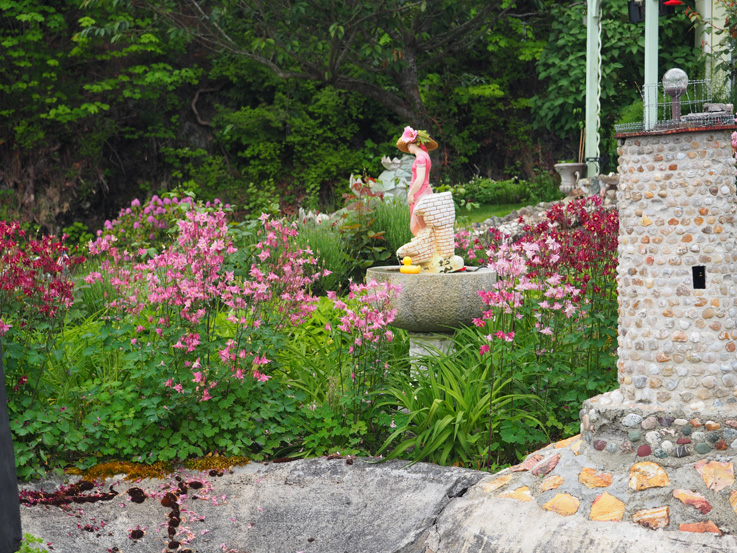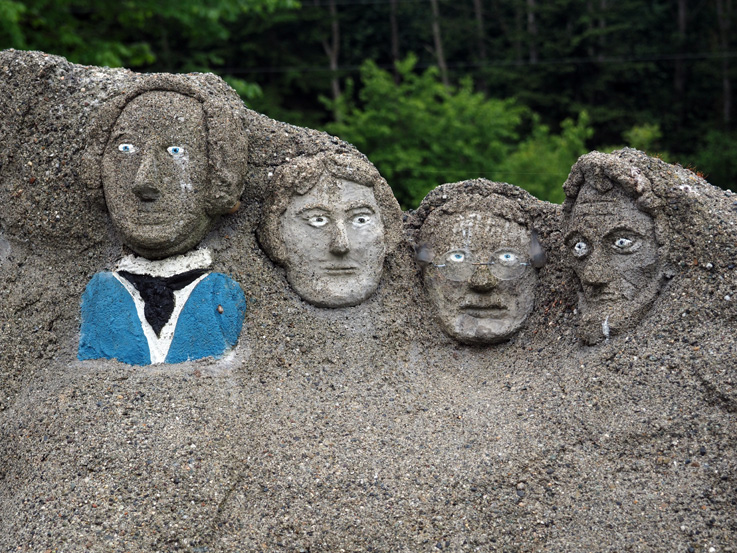 I don't know what my favorite part is: the painted on clothes, that George Washington is weeping what appears to be a poopy tear, or Roosevelt's glass glasses. I've never seen the real Mount Rushmore but I feel certain this is nearly as majestic.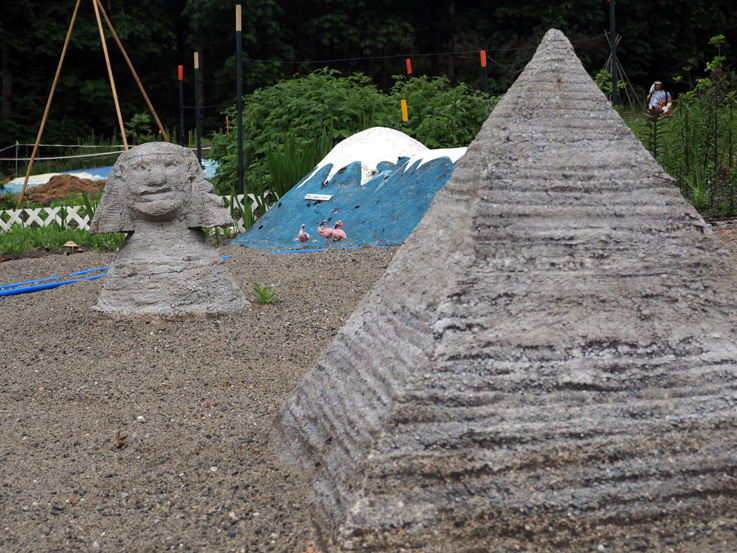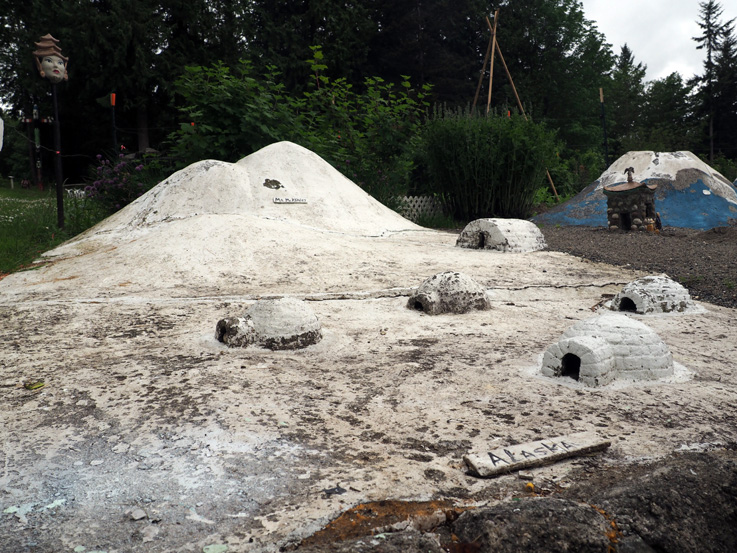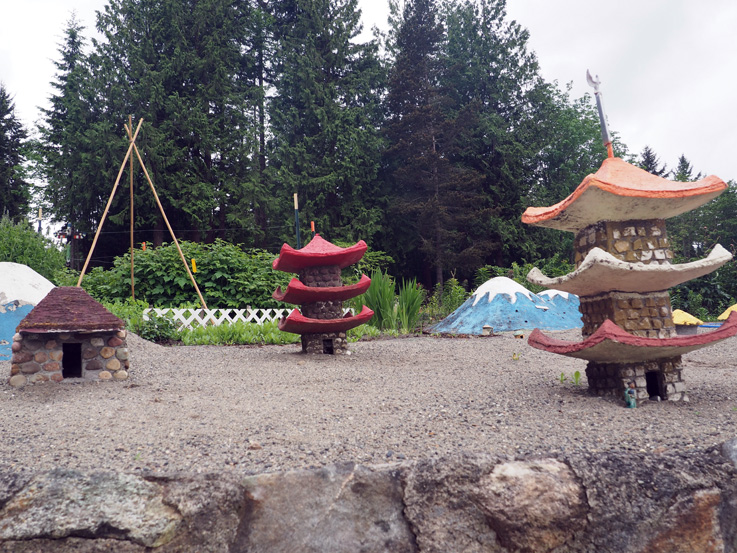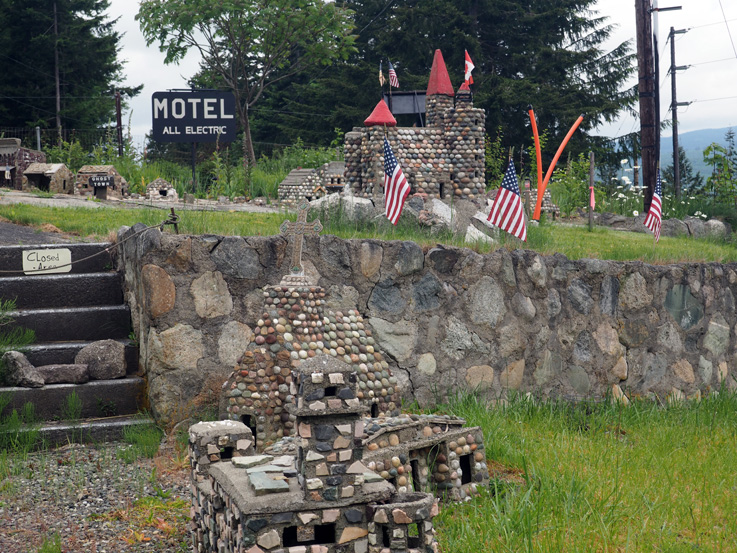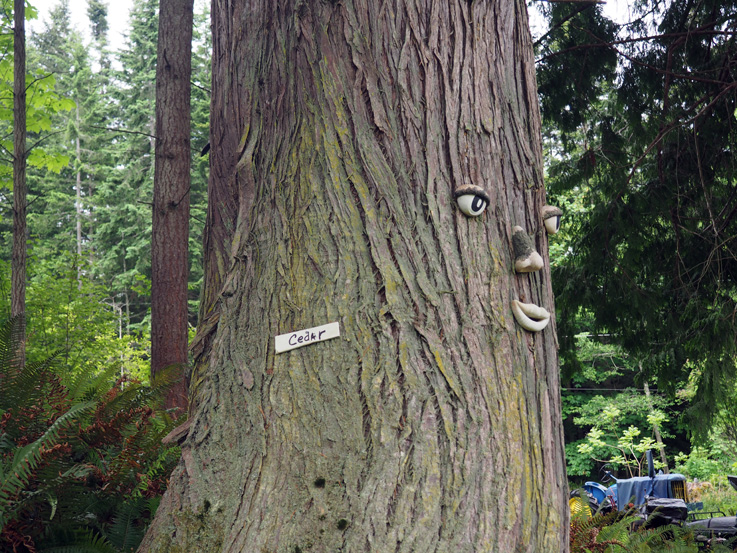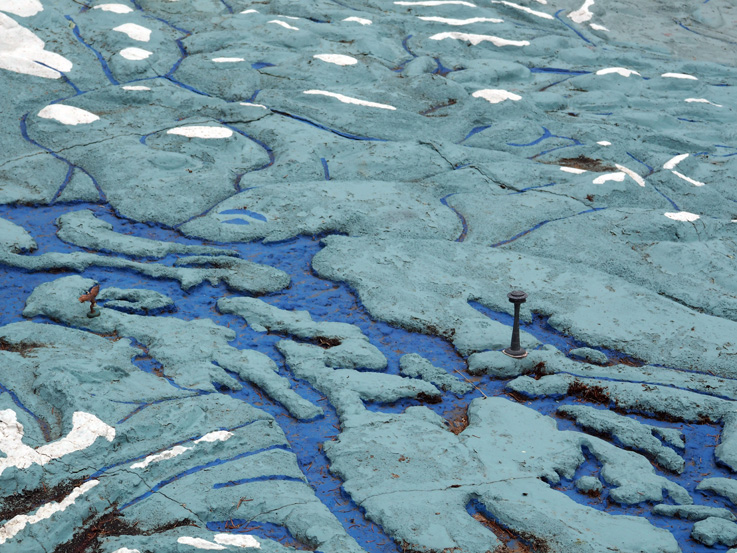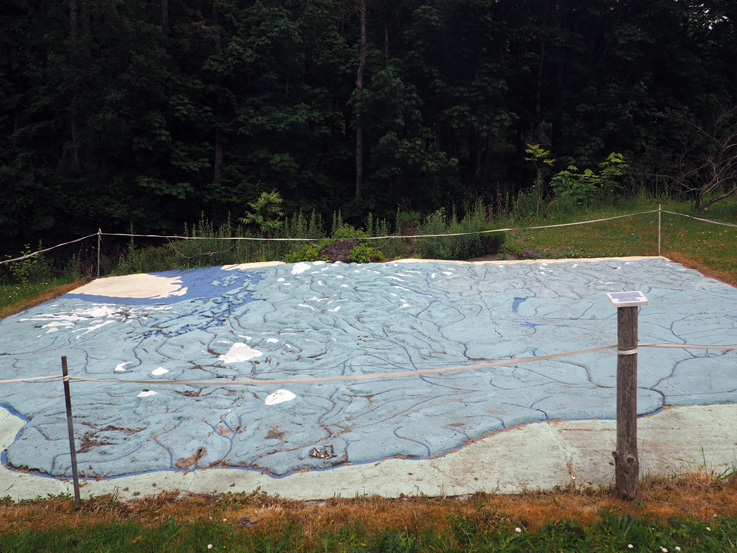 The Eaglemount Rockery was created in the late 1940s/early 1950s as a roadside attraction to lure in passing motorists and encourage them to stay at their cottages. Over the years, their displays have grown, building a bit at a time on the donations left by the public in the wishing well out front. It changed owners in the early 2000s, and they have set themselves to the task of refurbishing the attraction. Visitors are free to wander around the property at their leisure during daylight hours, and it remains free, though we made sure to plunk a donation in the well, because it's not every day you see a dinosaur jail. We also made sure to keep our distance from the cottages, as I'm certain the last thing anyone wants on their vacation is to look out their window and see a creeper snapping pictures in their direction. The cottages are super-cute, though. We should have stayed there instead of at the Port Townsend Hooker Motel.