On overcast day the second, we packed into a few vehicles and convoyed our way to Cannon Beach, OR to watch the sandcastle competition. I was hoping at some point to hit up a tourist trap shop and pick up a tacky sweatshirt with a big puff paint seahorse across the front, or perhaps 'Cannon Beach' bedazzled on the arms, as in my late-packing wisdom and 'warm beach weekend' mindset, I'd forgotten to bring anything with long sleeves and was deservedly freezing my ass off. The sand sculptures started off with this lovely entry.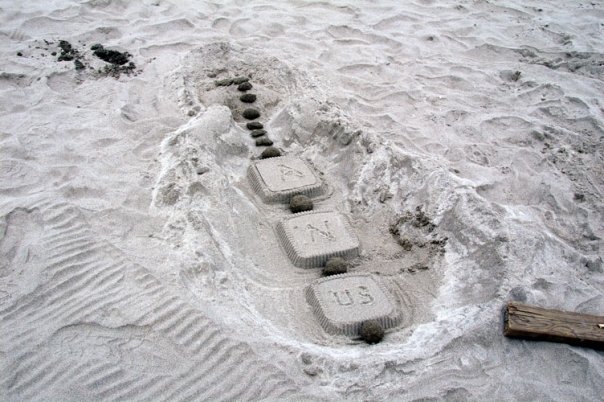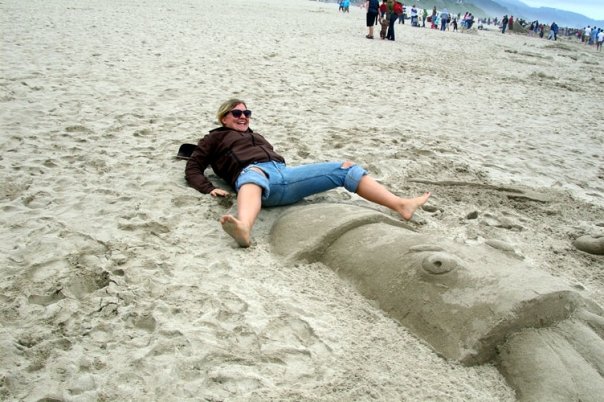 This piece was called 'Kraken Attackin'. I felt there was only one proper way for it to be photographed, and luckily, one of the girls agreed with me.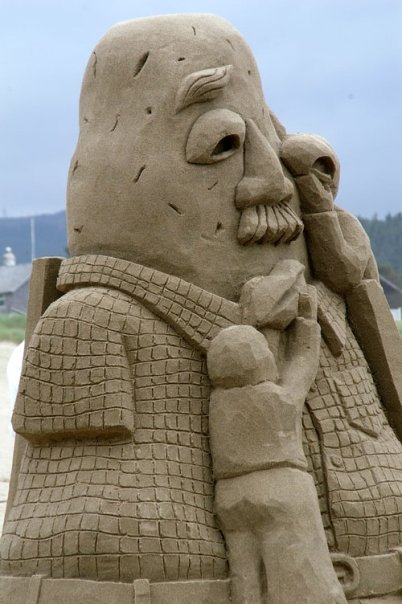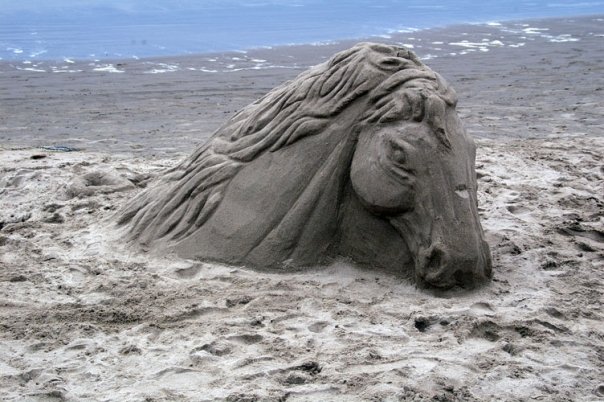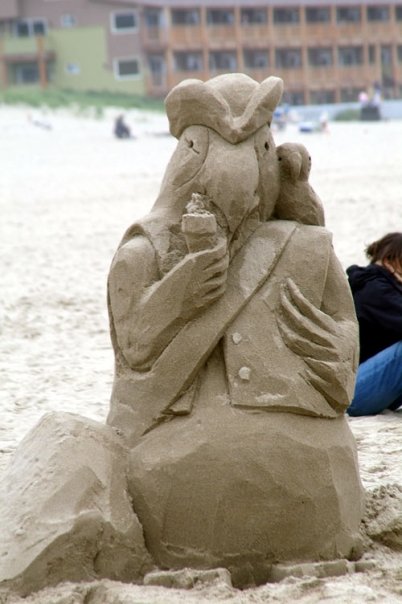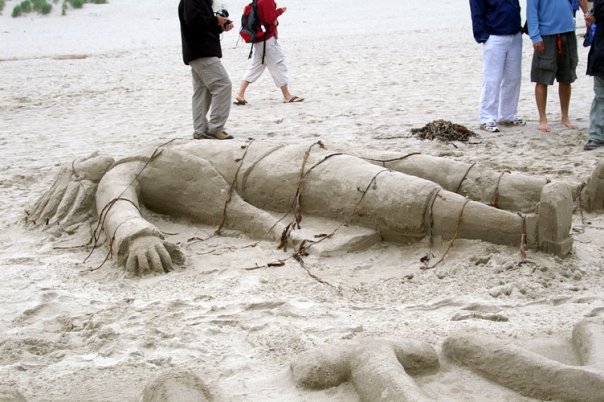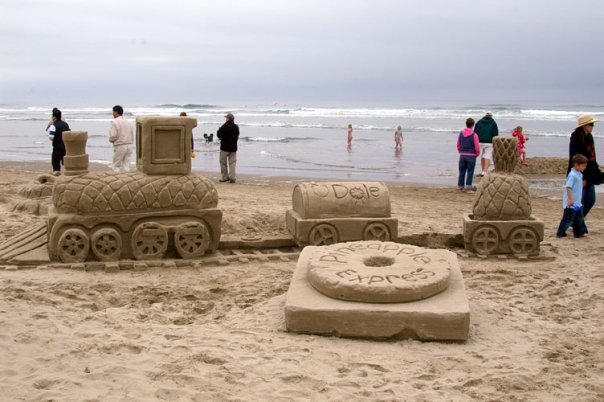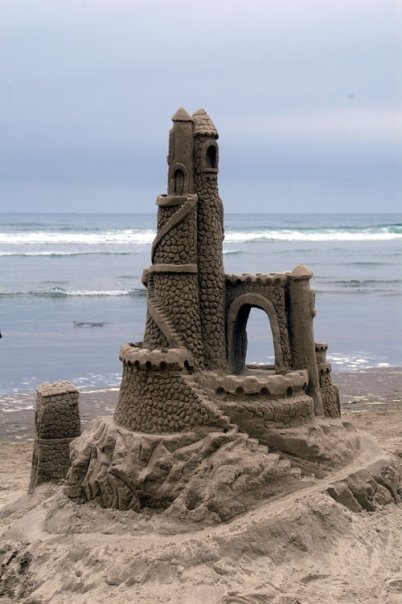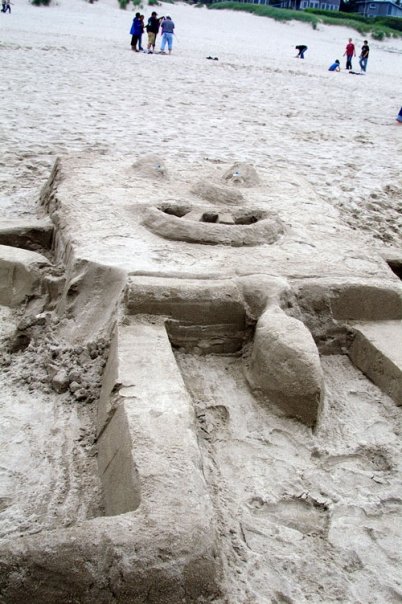 Now, it might just be me, but I was under the impression that Spongebob Squarepants: (1)Was marketed toward children and (2)Wore pants and (3)Did not have an obscene tie. Am I wrong?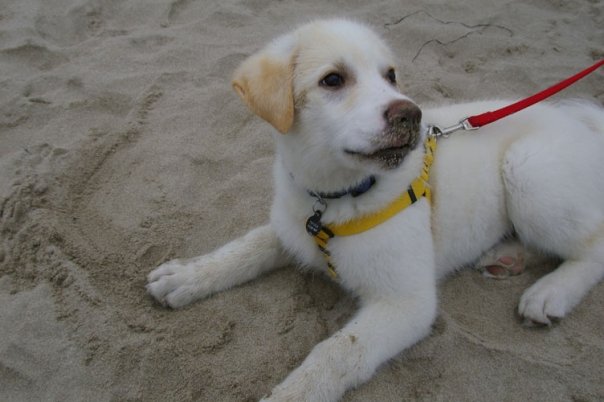 This adorable little poofball was eating sand.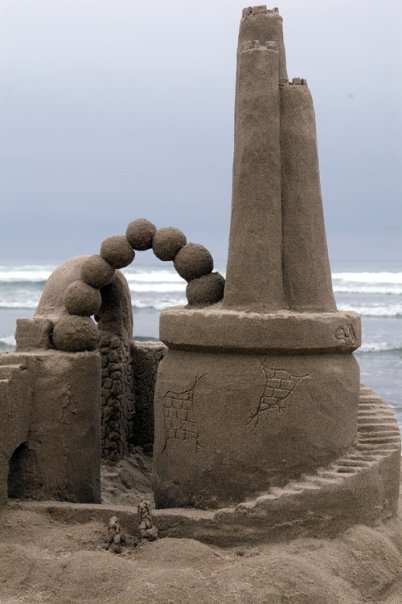 I couldn't believe the nerve of some people. Sure, sand sculptures are an impermanent medium, but they still should be respected for the time and effort it took took to make them. This respect includes not walking your dog directly through one, oh and….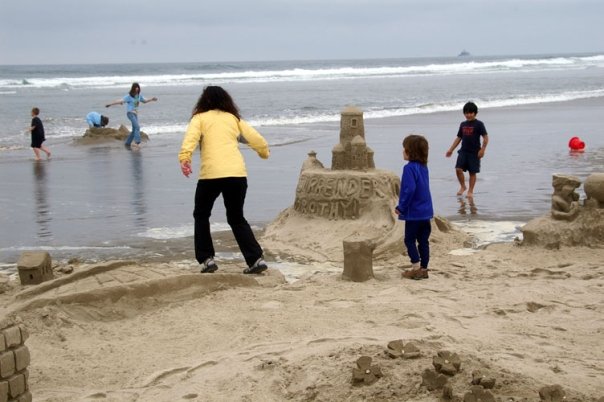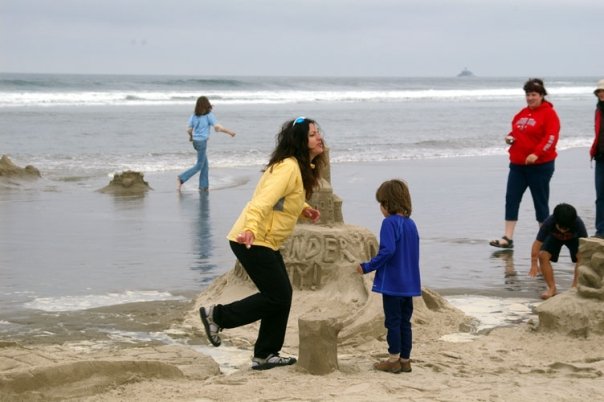 not being a stupid bitchface socks-with-sandals-wearing cunt whore who thinks it would be awesome to walk on someone's sand sculpture to serve her needs to be in the photo with it. I openly swore at her. Of course, someone as self-absorbed as she was didn't even recognize that the "YOU FUCKING CUNT, SOMEONE WORKED HARD ON THAT AND YOU SHOULDN'T BE WALKING ON IT, YOU ASSHOLE" that shot out of my mouth without even a whit of forethought was directed at her. The woman with the dog gave me a glance but no reaction. COME ON OREGONIANS.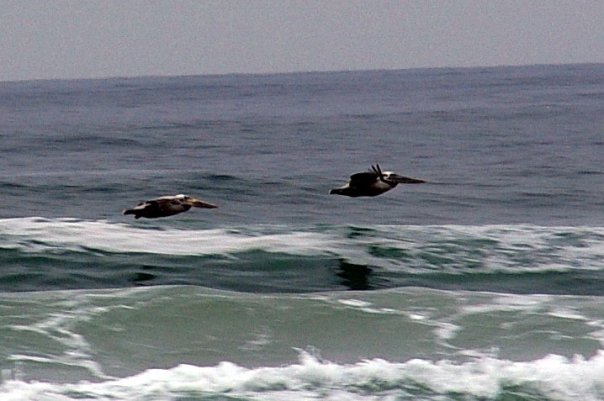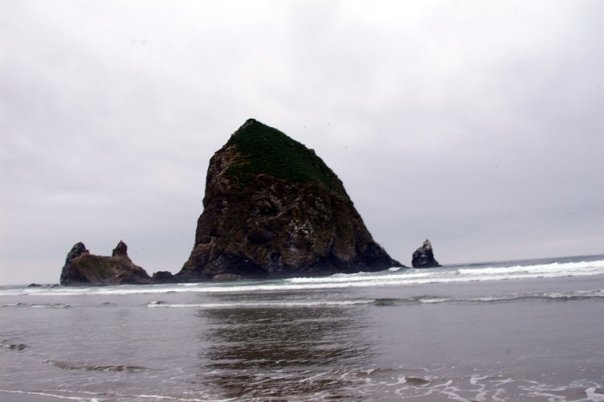 This is Haystack Rock, which is remarkable enough to deserve its own pressed penny, and of course I acquired one after insisting that my overindulgent friends supply me with change. I am certain that being my friend is incredibly rewarding. LOAN ME YOUR SWEATSHIRT. GIVE ME CHANGE. I WANT CANDY. NOW I WILL INSULT YOUR MATE, DINING PREFERENCES, RELIGIOUS BELIEFS, AND SEXUAL PROCLIVITIES. I NEED MORE CHANGE. Haystack Rock is swarming with birds, and thus I feel quite confident in telling you that this nearby rock is almost certainly The Shittiest Rock Of All Time.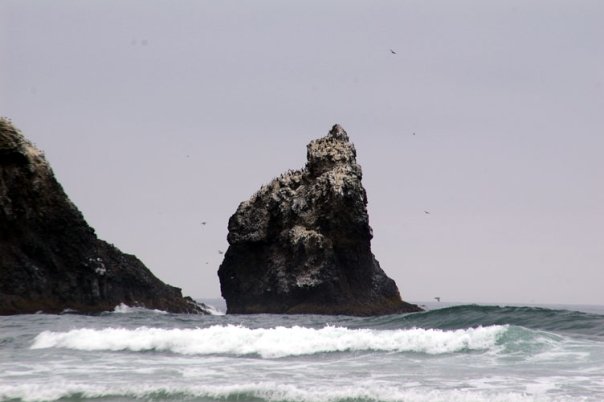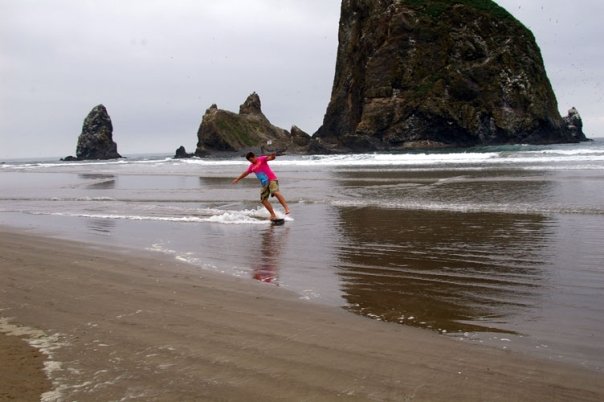 Immediately after I took this photo, this guy wiped out spectacularly. As sorry as you are not to see it, I'm ten times as sorry that I didn't get a picture of it. It was THAT spectacular. On the way home, I made amazoni stop at Pirate's Cove. It was beautiful. It was like my Graceland.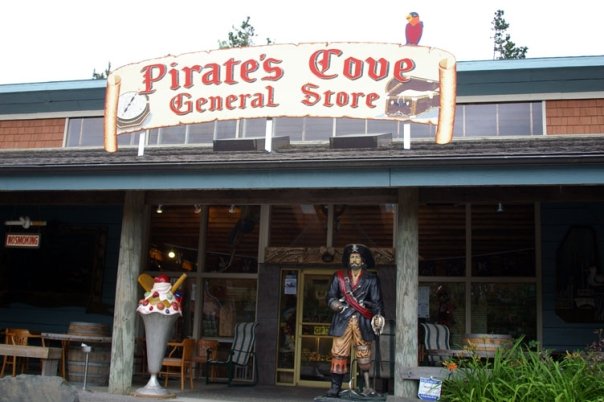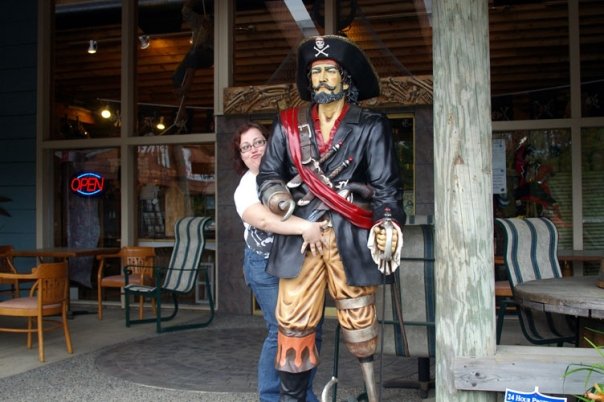 Of course, every truly religious experience should involve molesting a statue of some kind, and if your religious experiences DON'T, I don't want to hear about them.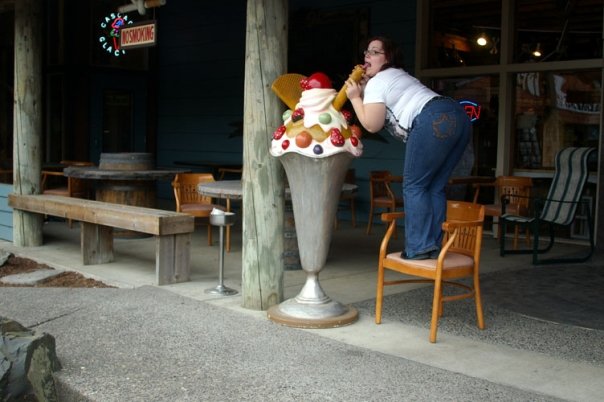 Fatty finally got her ice cream!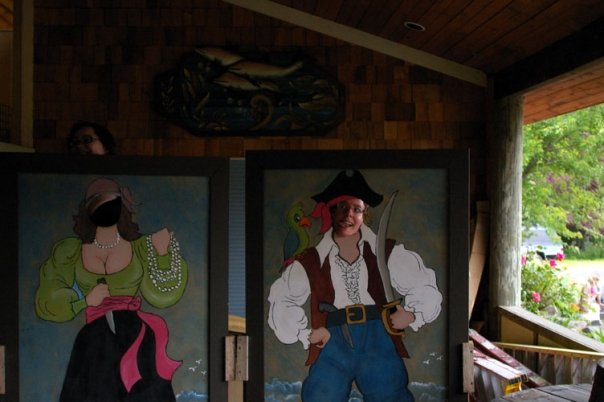 Whatever it is you think you're seeing here…you're seeing it.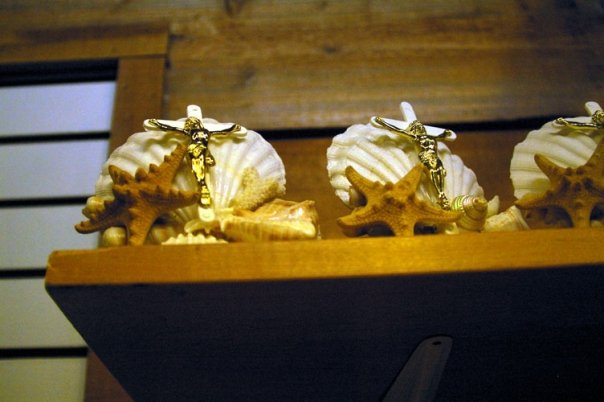 This is not the first time I've seen Jesus Christ crucified on a shell but I seriously still don't get it. Why?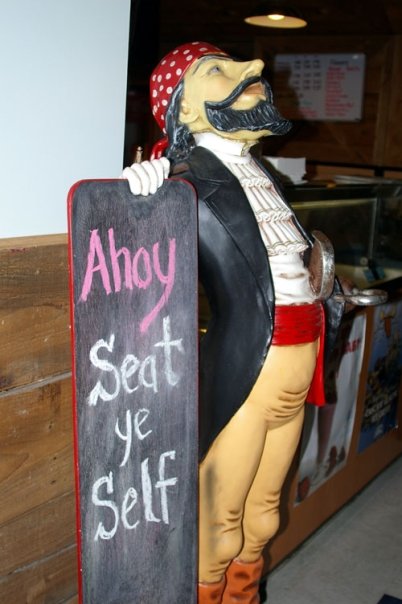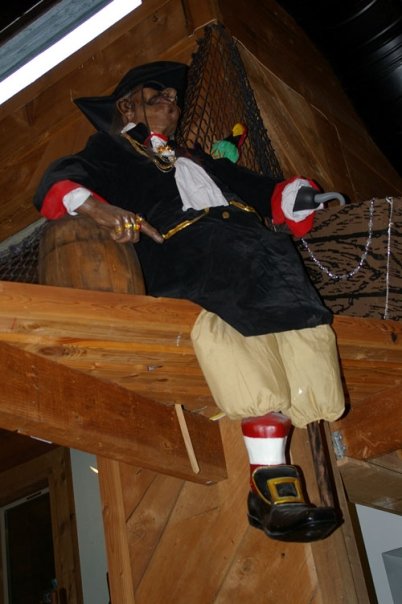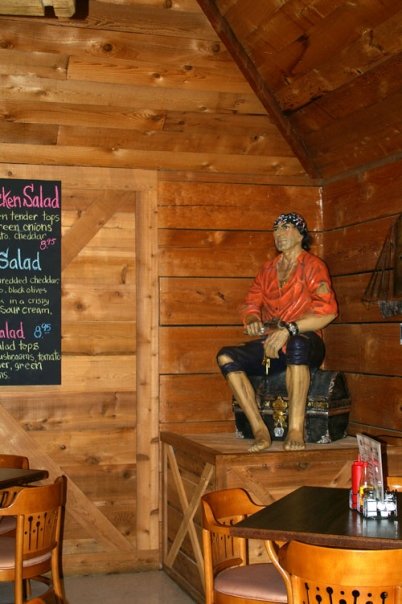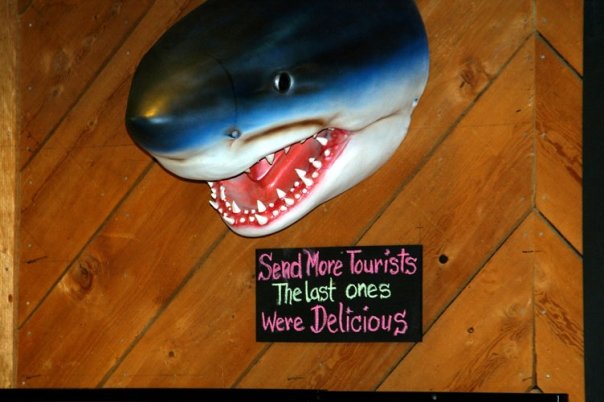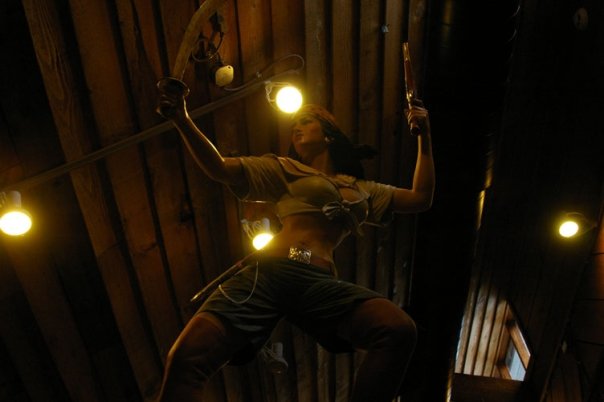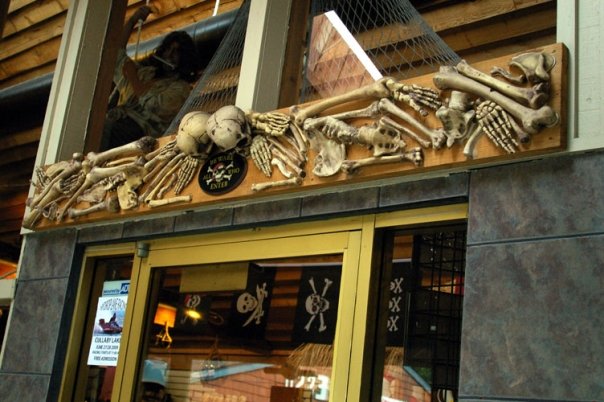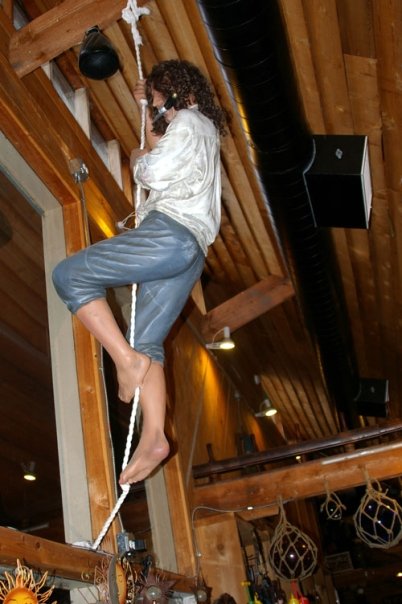 On the way back, we decided we ought to stop and get dinner before we turned in to the beach house, since the odds were high on heavy drinking.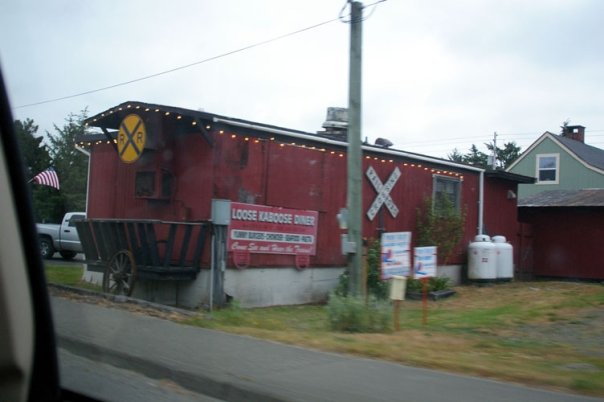 The 'Loose Kaboose' was immediately discarded as an option. Not one of us wanted to eat at a place synonymous with 'Floppy Ass', and furthermore, Anne and I remembered all too well our last dining experience aboard a train. So instead we settled upon the Crab Pot, and immediately went into overtired, giggly, 'servers love the crap out of us' mode.             The first thing I noticed on the menu were the inappropriate quotation marks around everything. Would you like your "crab" served "steamed" or "chilled"? How about some "Wild" oysters or "baked" Halibut? I was just mocking this to Tonya and Anne when the server came over and said, "Don't ask me why they chose to put half the menu in quotation marks, I couldn't possibly say. Also, you should note that the 'u' in 'restaurant' on the cover was crammed in later after they realized it was mis-spelled, and they've got the word 'Sautéed' spelled incorrectly in the menu no less than five times." I knew right away I was going to like her. We ordered everything using airquotes. Tonya ordered a drink called "Sand in a Bucket" and I chimed in with "And by (airquotes)'bucket' she means her (airquotes)'vagina'." The waitress nearly fell on the floor with laughter, and once again Tonya learned how rewarding it is to be my friend. Demands for change, backseat driving, and jokes about her nether regions–all part of a day's work.