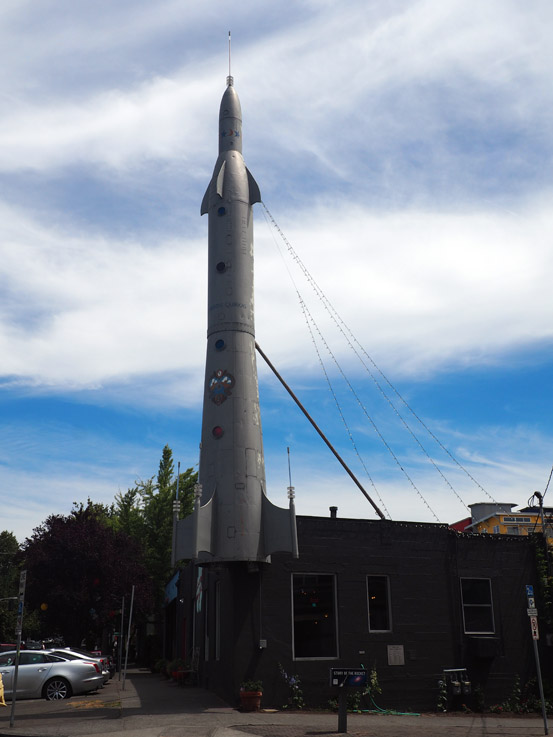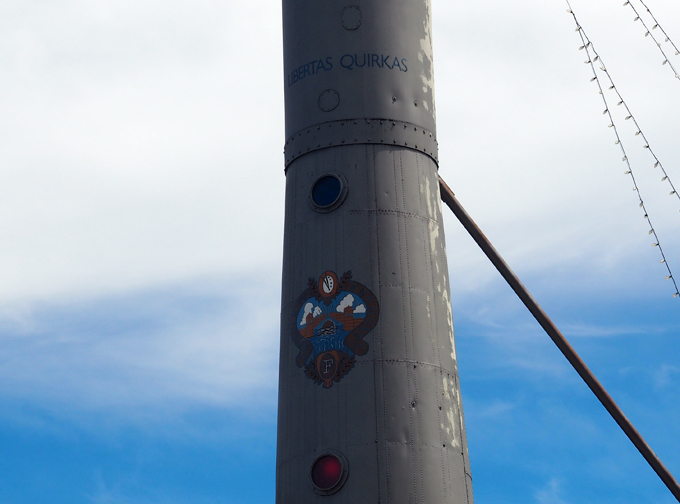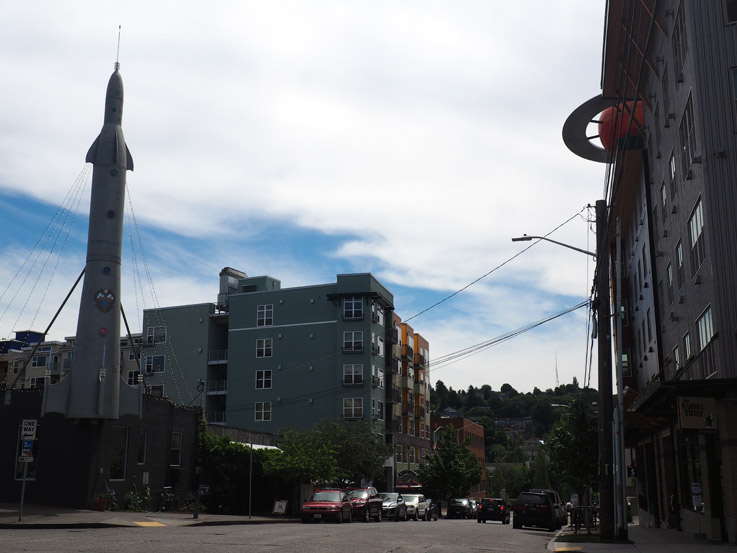 As is only right and proper for "the center of the universe", there's a rocket smack in the middle of the Fremont neighborhood of Seattle. Built from military surplus and originally displayed next to a surplus store in Belltown, the rocket launched to Fremont when its former location was scheduled for demolition in 1991. For the next three years, the rocket lay dormant in a back lot. There was a failed attempt to erect it in 1993, and it wasn't until 1994 that it was finally reassembled in its current location. The rocket is branded with Fremont's crest and motto ("De Libertas Quirkas" or "Freedom to be Peculiar") and for a time, one was able to feed a coin into it and "launch" the rocket with a burst of steam from the bottom. That function is no longer operational and it appears there are no plans to restore it. At one time, there were plans to turn the rocket into a local FM radio station, but they have either been put on hold or abandoned entirely.
Twenty years later, across the street, a developer with roots in Fremont installed a giant fiberglass Saturn on top of his commercial building for the cost of about $25,000. That is some damn expensive whimsy! It's not just decorative, however–Saturn has solar panels installed on its rings which feed into the building's electrical grid and allow the planet to glow brightly as another integral element of Fremont's weird galaxy.
Spotted on Evanston Ave, Seattle, WA.