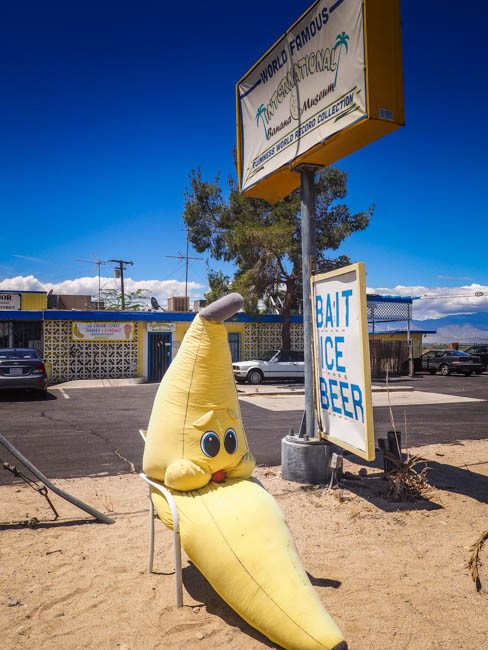 Shimmering on the edge of the desert like a yellow mirage is the International Banana Museum, home to the Guinness-verified world's largest collection of banana and banana-adjacent paraphernalia. A sign on the outside of their door informed me that their entry fee is a dollar, unless you intend to purchase food, in which case the fee is waived. Having just come from the blistering heat of Salvation Mountain (new suggested slogan: feel the fires of hell before you get there, sinners!), there was no way I was going to forgo the delight of a frozen banana. Unfortunately, since I didn't have cash, this meant that after I made my selection, the banana museum folks had to write up an invoice which I then paid with my card at the liquor store next door, where I got to wait in line behind a charming gentleman who had no qualms about discussing his plans for Mother's Day, or rather his lack of them, as he so elegantly put it "I ain't doin' shit, she ain't my mama, I ain't come out her cooch." Thank you for the clarification about the circumstances of your birth and the reminder to carry more cash, guy. Thanks for that. What I'm saying is, it was a long, cultured, revelatory five minutes in line, where I had ample moments for reflection about both my life and my choices, and the circumstances that brought me to be waiting in that line at that moment.
The banana museum itself was, well, bananas. But you can't say it with the American, Gwen Stefani b-a-n-a-n-a-s accent, it's one of those things that really has to be expressed with the posh British accent. The museum was bananas. Bahnahnahs.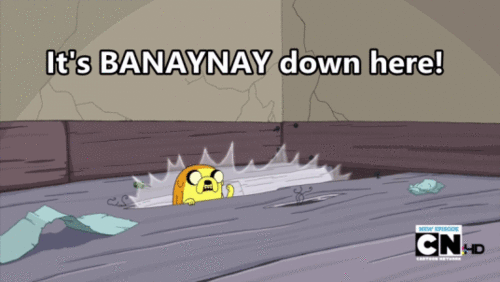 It delights me that I've now been to two banana museums, neither of which are in an area where bananas would grow. I was surprised at how little overlap there seemed to be between the International Banana Museum's collection and Banana Antiques–the IBM  has a lot more modern banana stuff and eschewed some of the older, slightly (maybe more than slightly, to be honest) racist banana collectibles, which I appreciated. Just because advertisers used shitty and gross ways to market a product about which you are enthusiastic doesn't mean those shitty and gross things need to themselves be collected and commemorated. It demonstrates that even the world's largest collection can be curated in such a way that it doesn't need to hurt people. Because who wants to hurt someone unnecessarily? That'd just be bananas.
There's so much banana stuff in the International Banana Museum that it's hard to focus on it all. Figurines. Plushies. Keychains. Advertisements. Art. Home decor. News. Snacks. It all eventually blends together into one giant, yellow, bulging banana in the middle of the desert. Or maybe that's just the heat talking. GO BANANA. And eat 'em while we've got 'em–the banana we know and love is likely to be gone within the next ten to twenty years. The world's largest banana collection in the desert will presumably remain.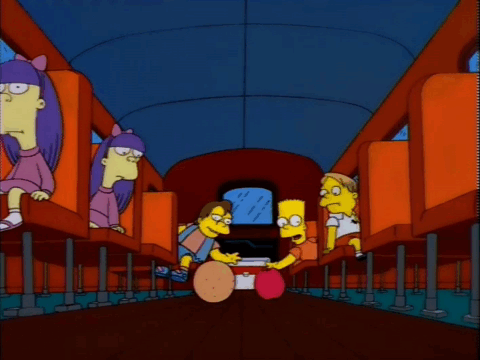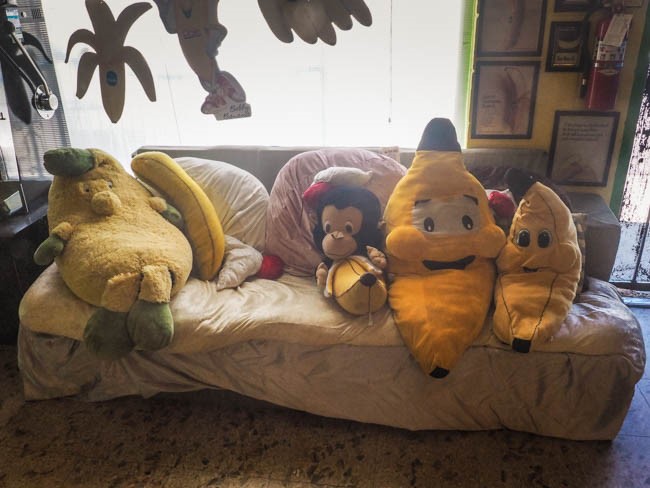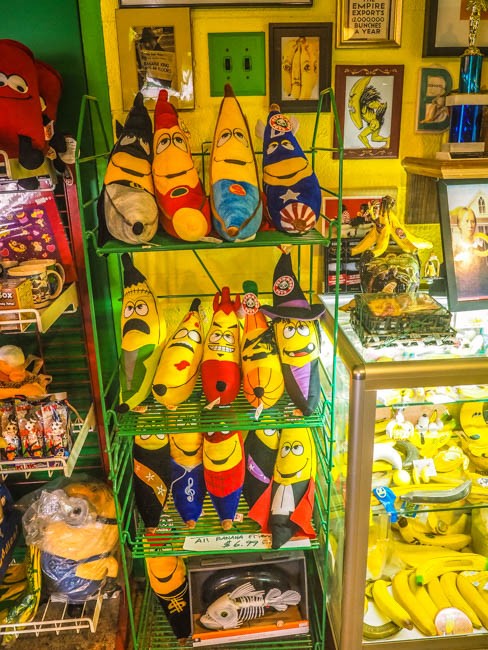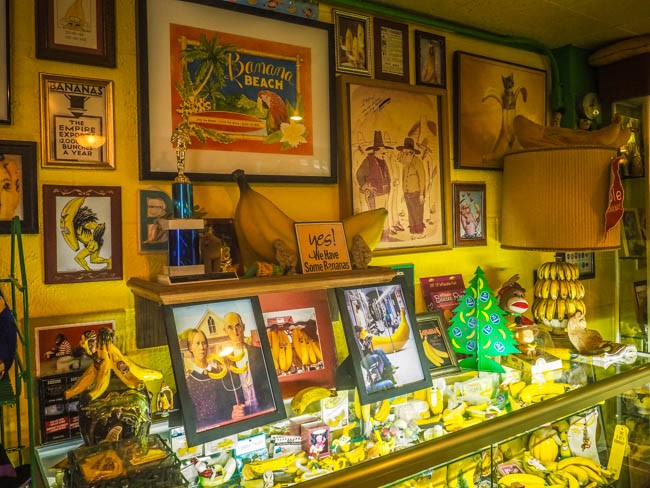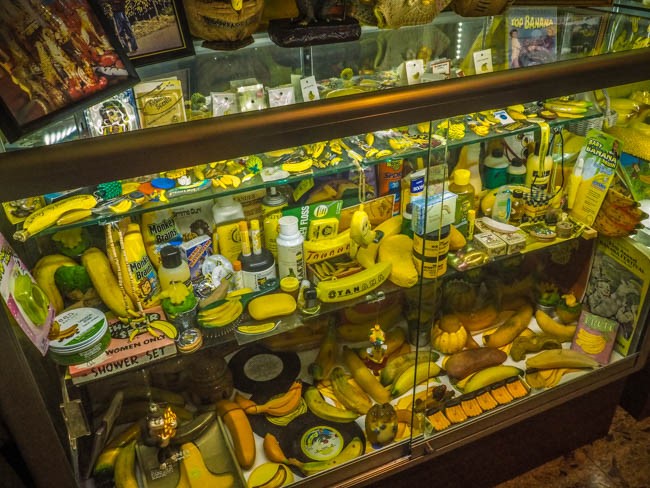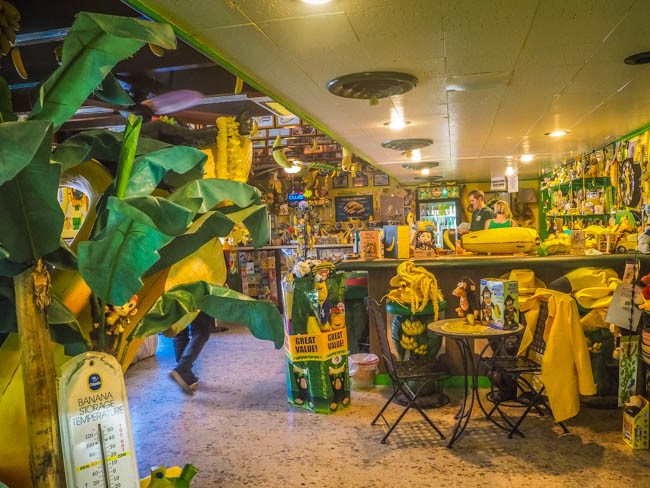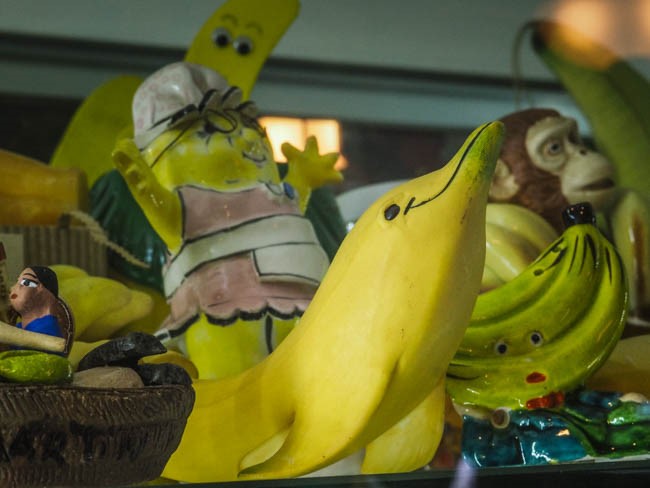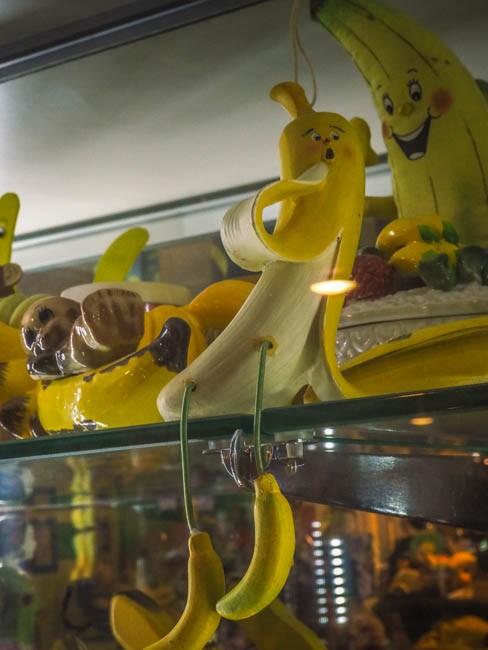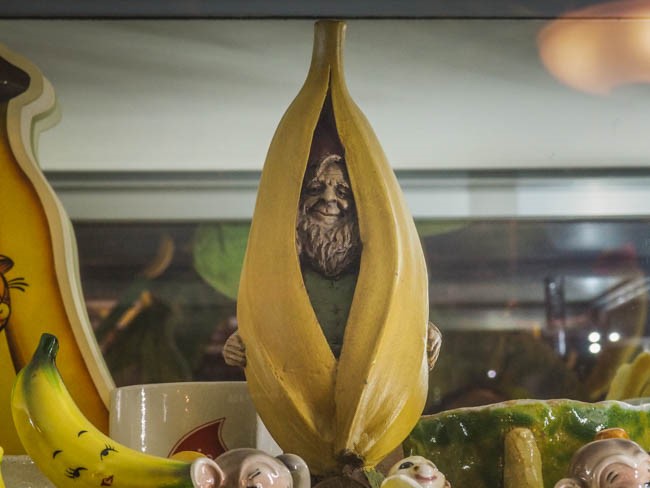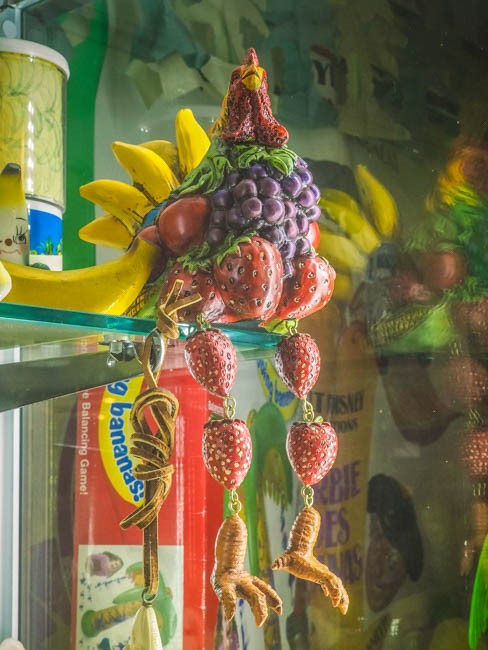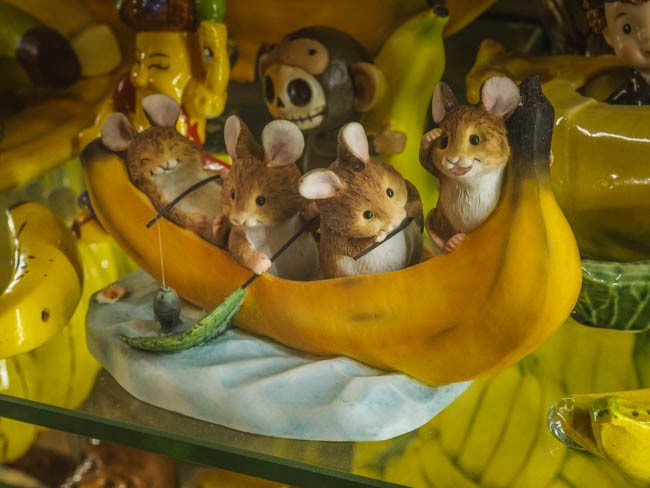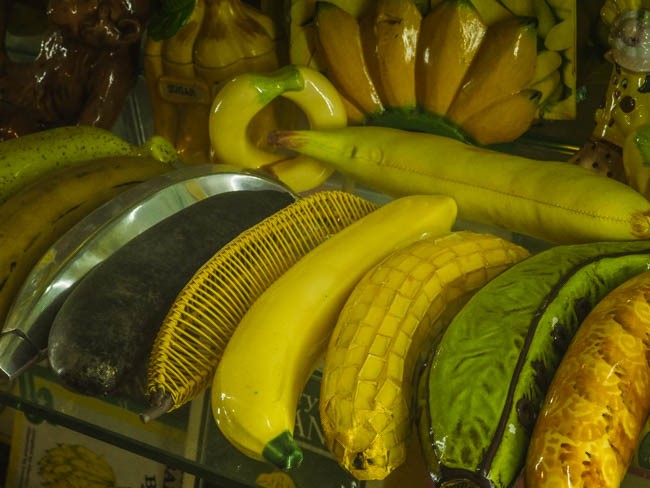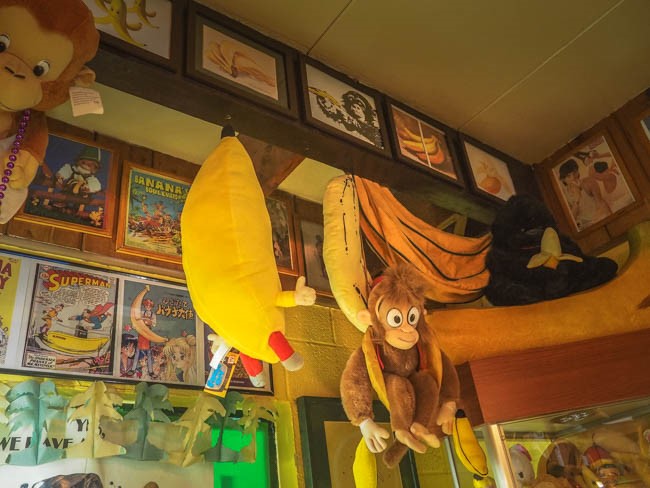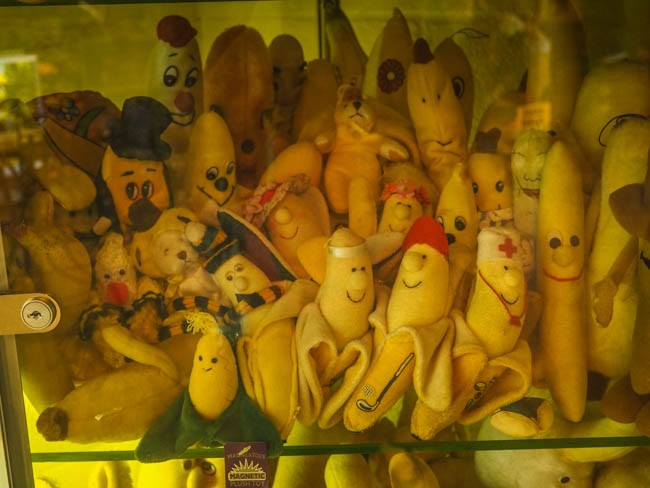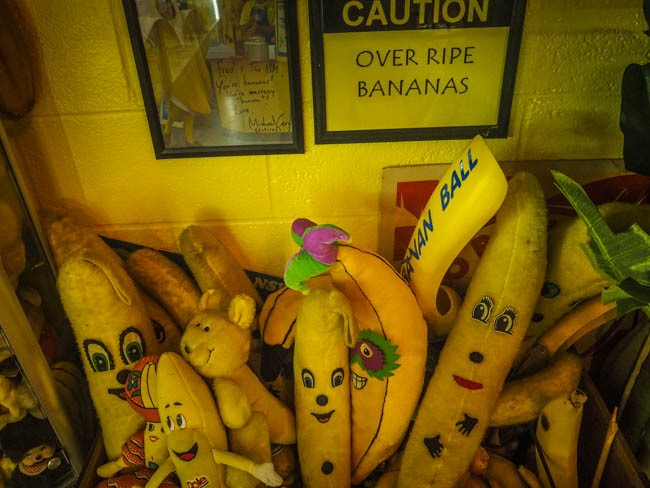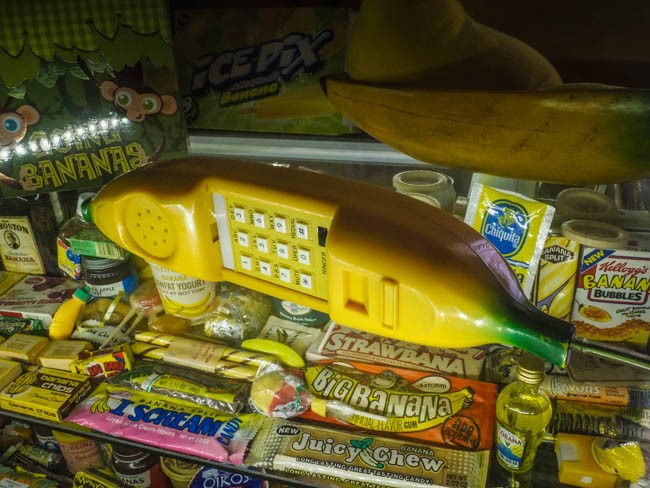 Ring ring ring ring ring ring ring…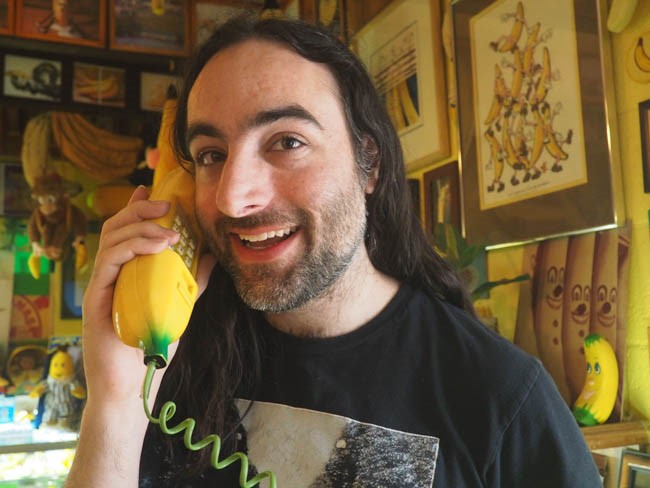 …BANANA PHONE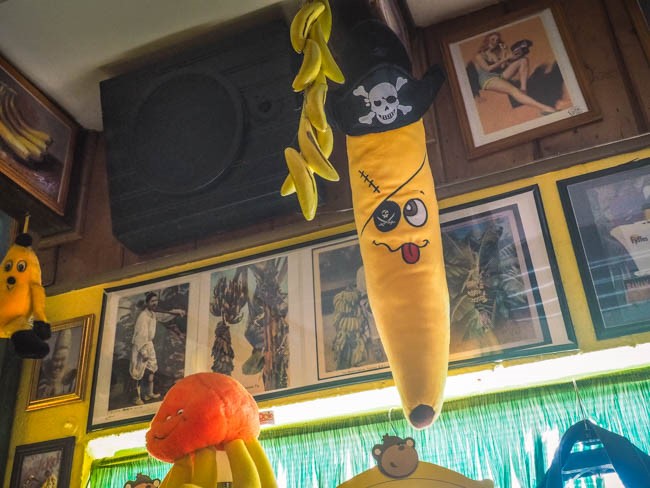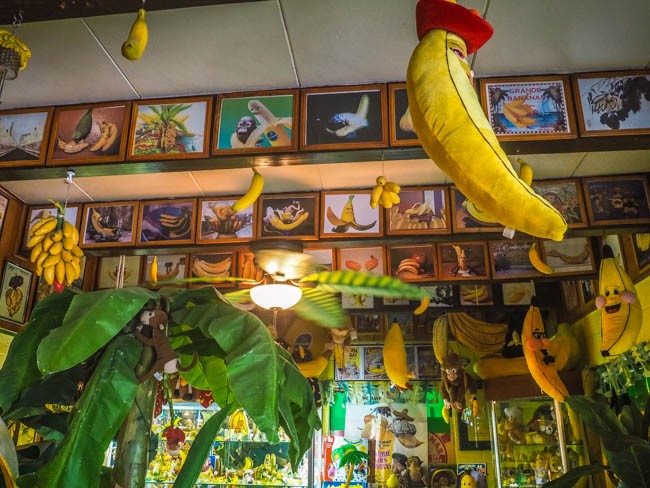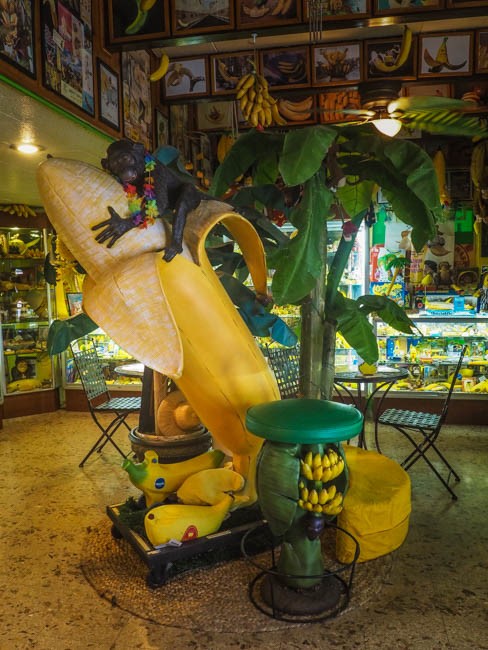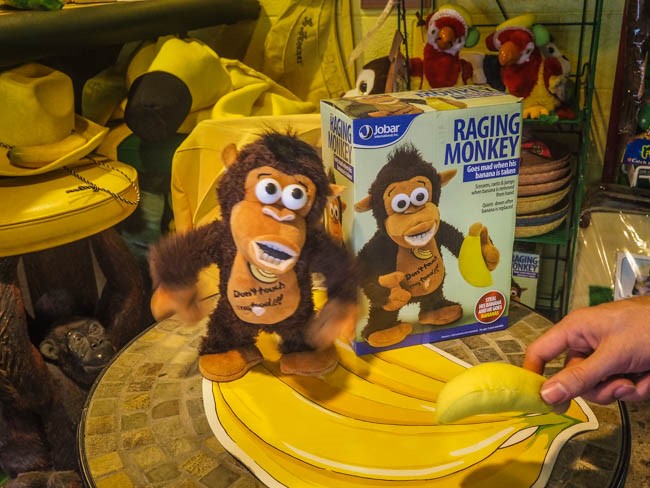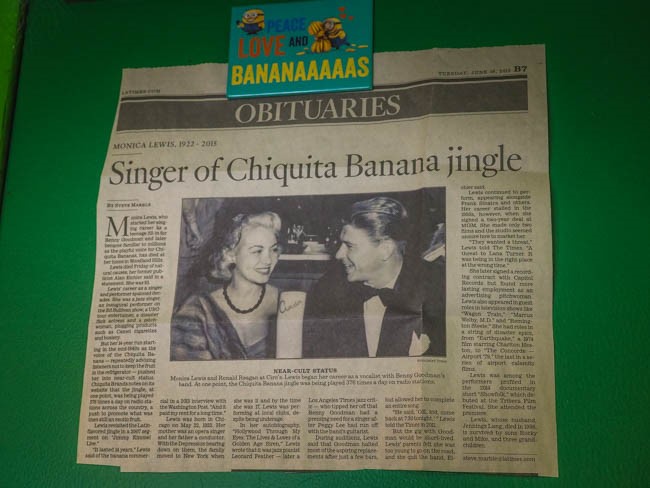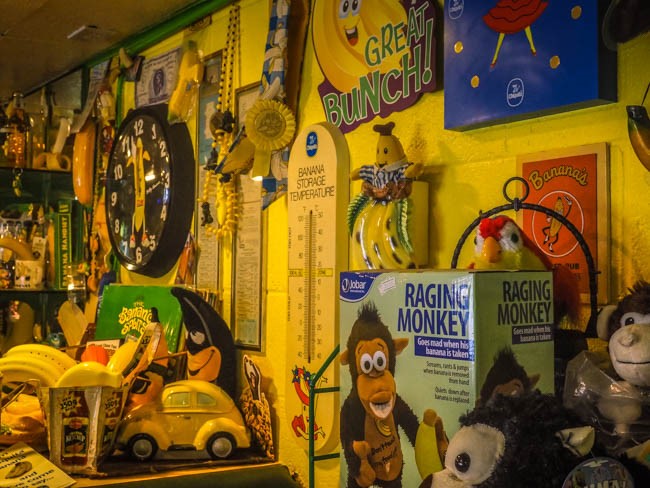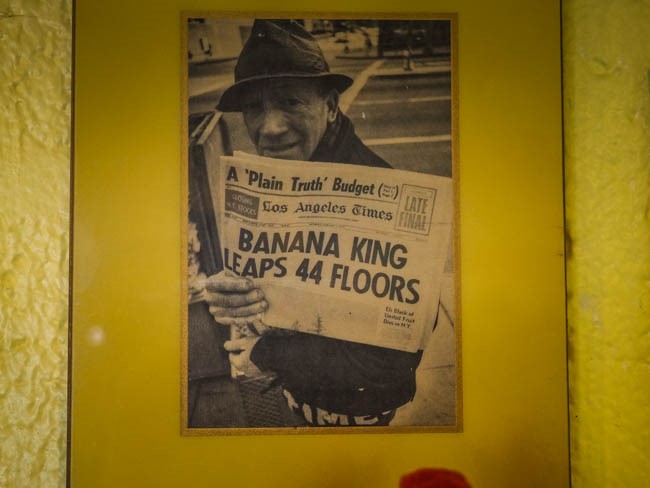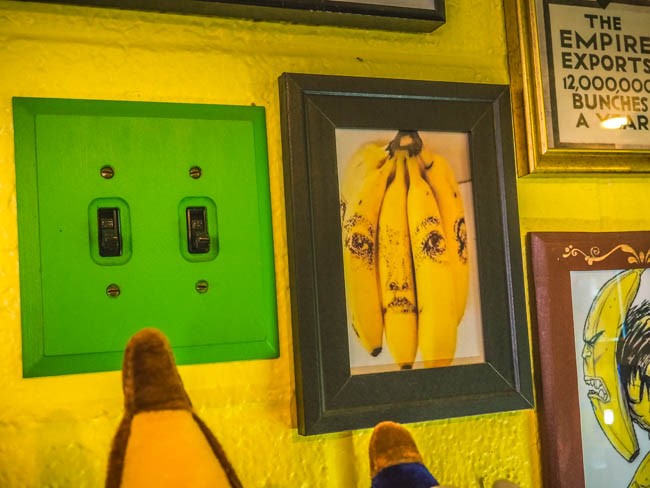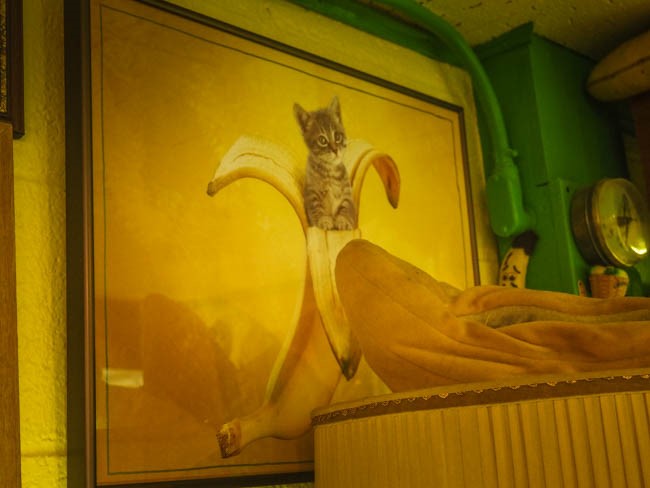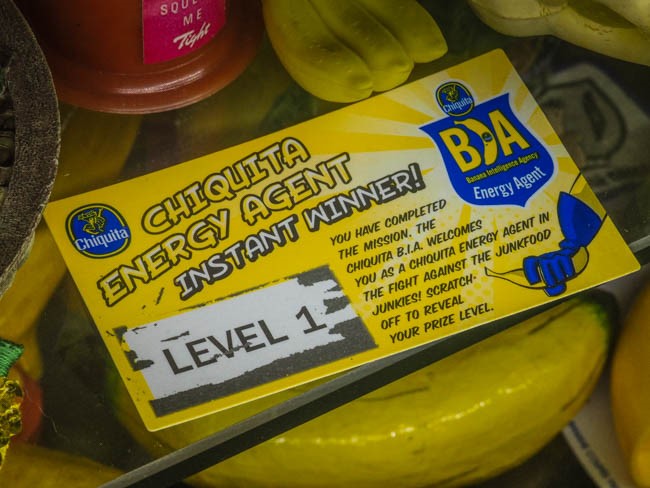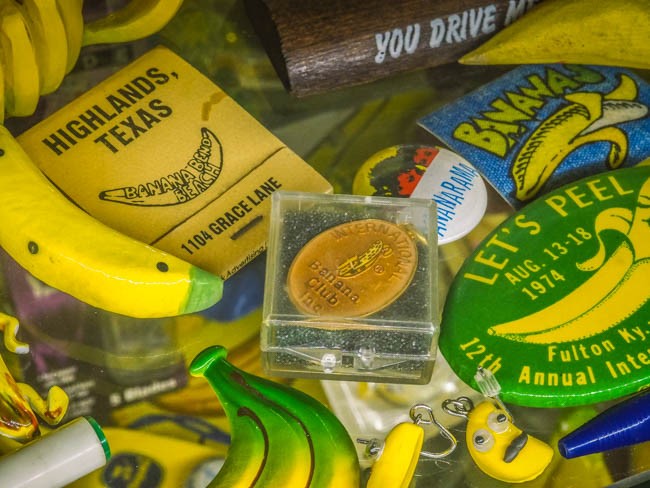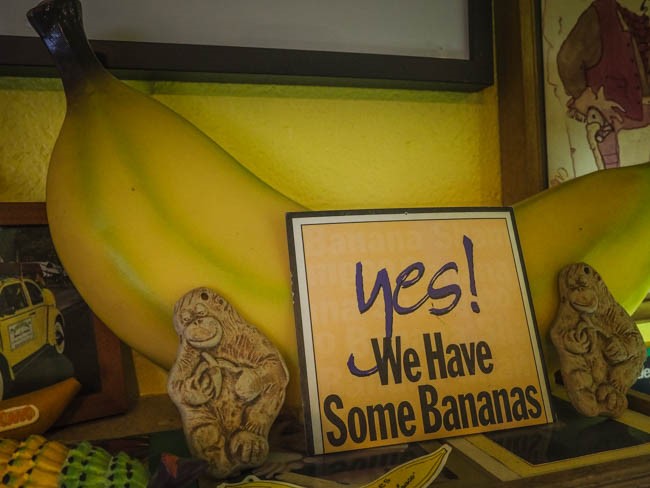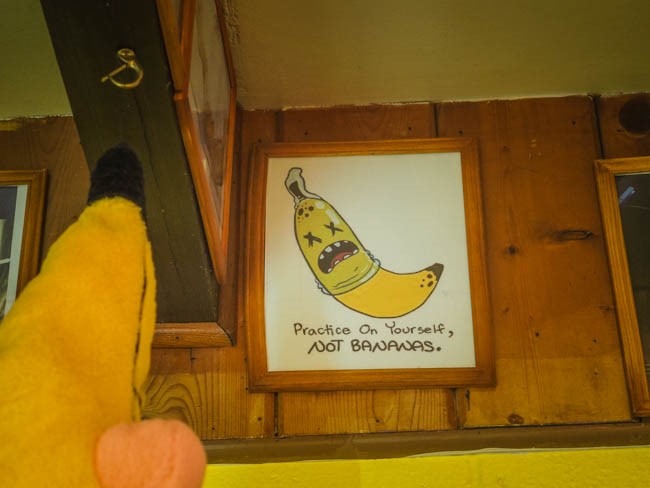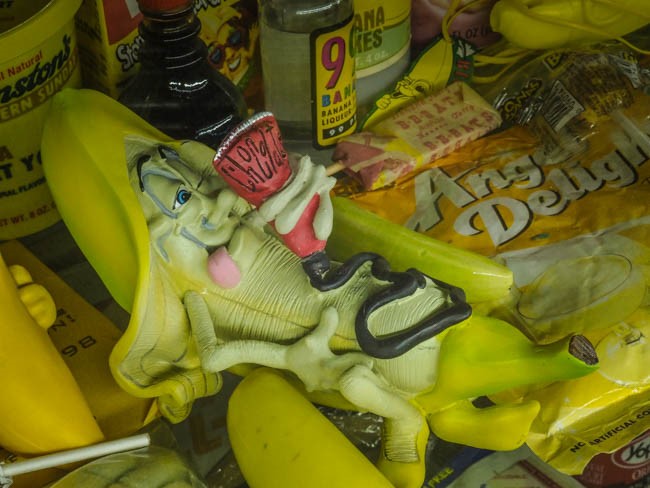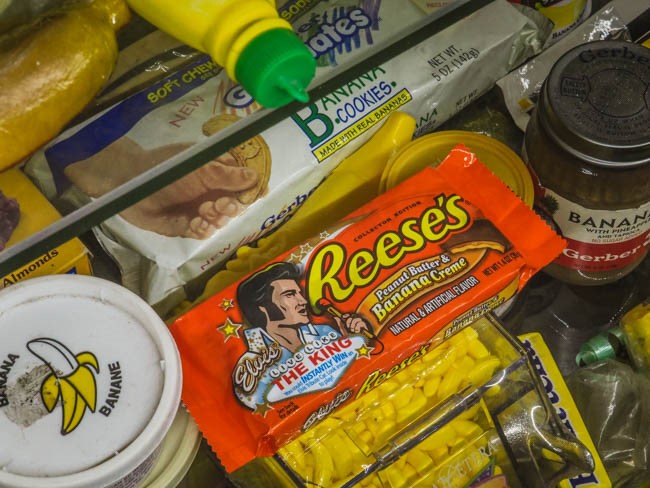 I don't care how old this thing is, I would eat it. If reincarnation is a thing, then I am definitely Elvis, because both sequins and deep fried peanut butter foods are counted among my greatest joys.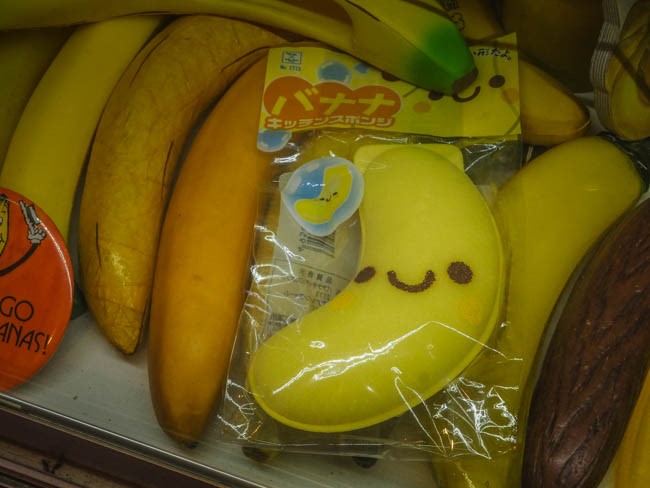 Save
Save
Save
Save
Save