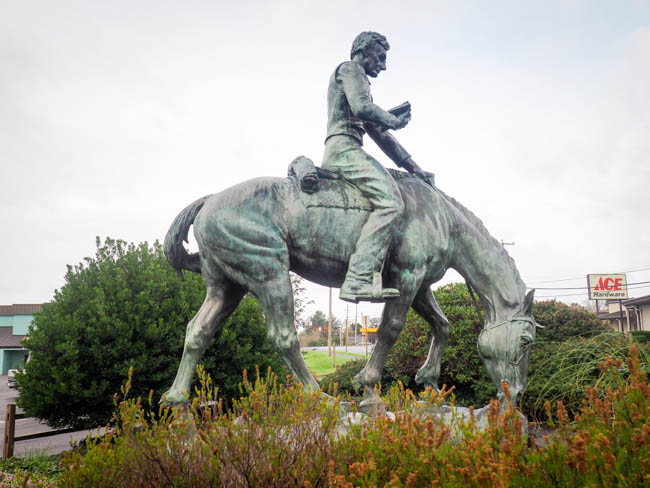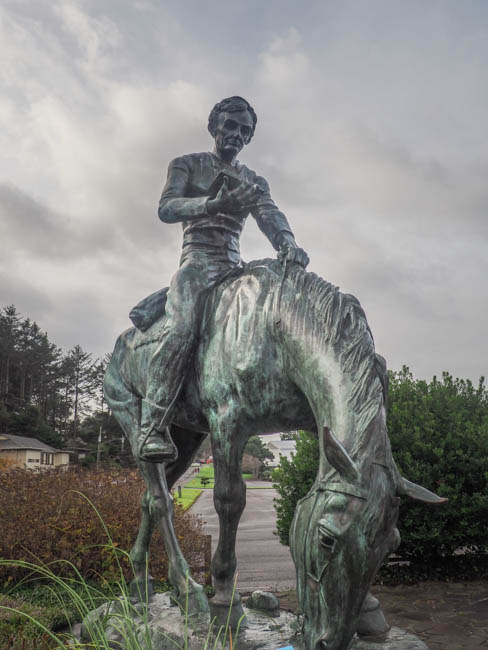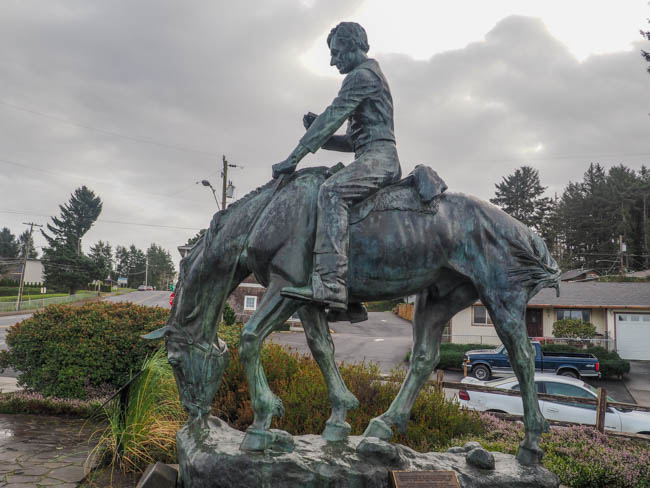 In 1849, Abraham Lincoln was offered the governership of the Oregon territory, which he declined. At that point in his life, he was disenchanted with politics and elected to temporarily return to his law practice, riding from village to village. He was a notorious bookworm, even from a young age, and thus it only made sense that he whiled away the long hours on horseback reading.
In 1965, five Oregon towns in Lincoln County consolidated to form what is now known as Lincoln City. The schoolchildren of the towns were given the honor of choosing the new city's name, and in the fashion of children, they chose the zappy name "Surfland", not knowing they could choose the even zappier "City McCityface". Ultimately, the people in charge said "Screw you, children, we're naming it Lincoln City" and Lincoln City it remains*.  In honor of the new city, the above statue was gifted to them by the sculptor, Anna Hyatt Huntington. No word on what the gift might have been for Surfland.
*At least for now. A placard at the base of the statue indicates that the statue may be removed by the governor if Lincoln City changes its name…so maybe Surfland still has a chance.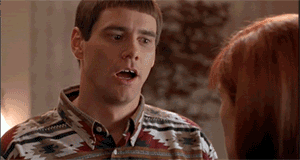 Spotted on NE 22nd St in Lincoln City, OR
Save
Save