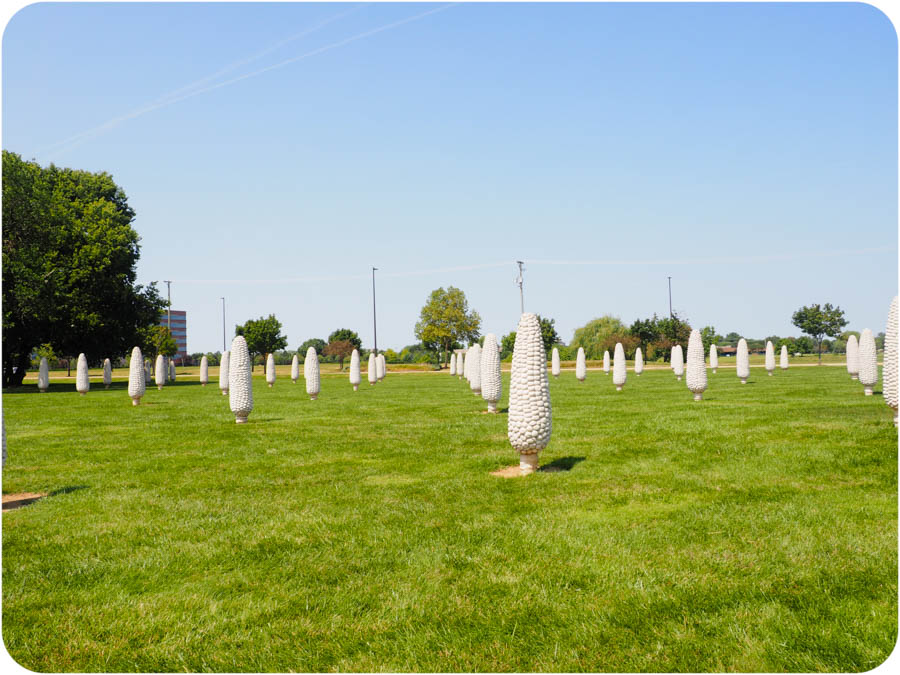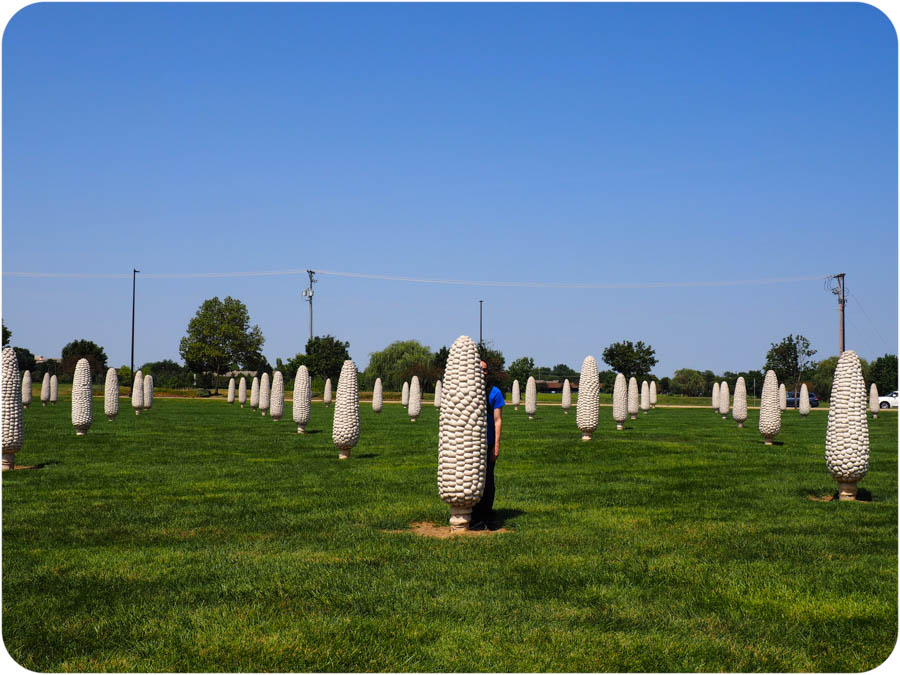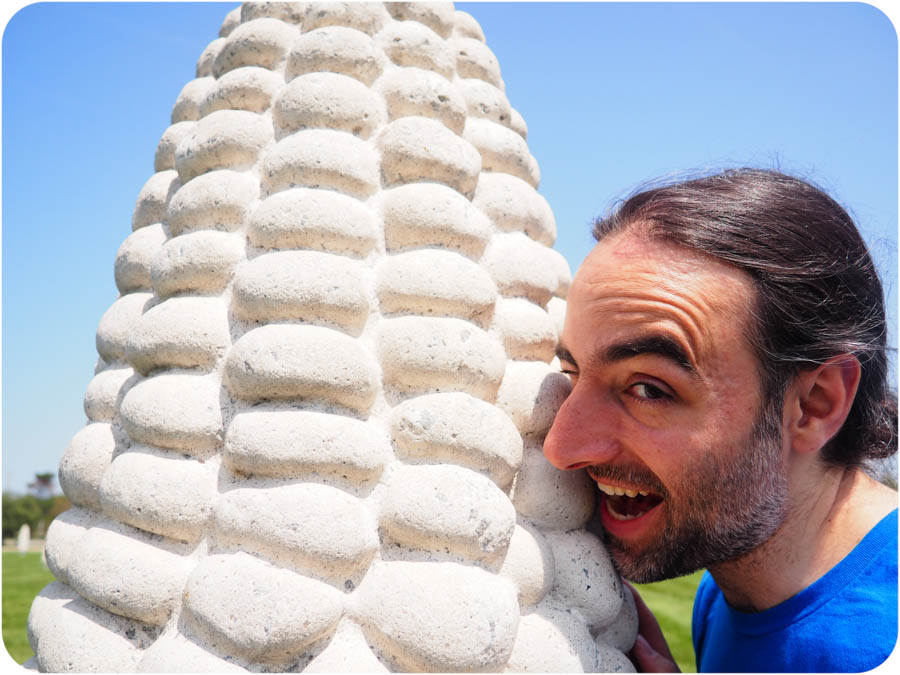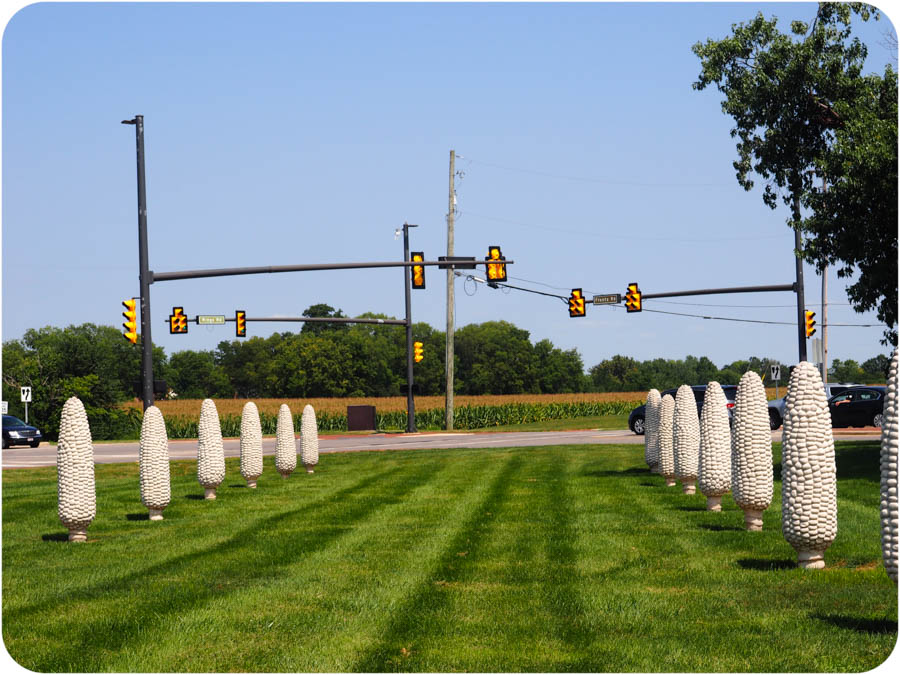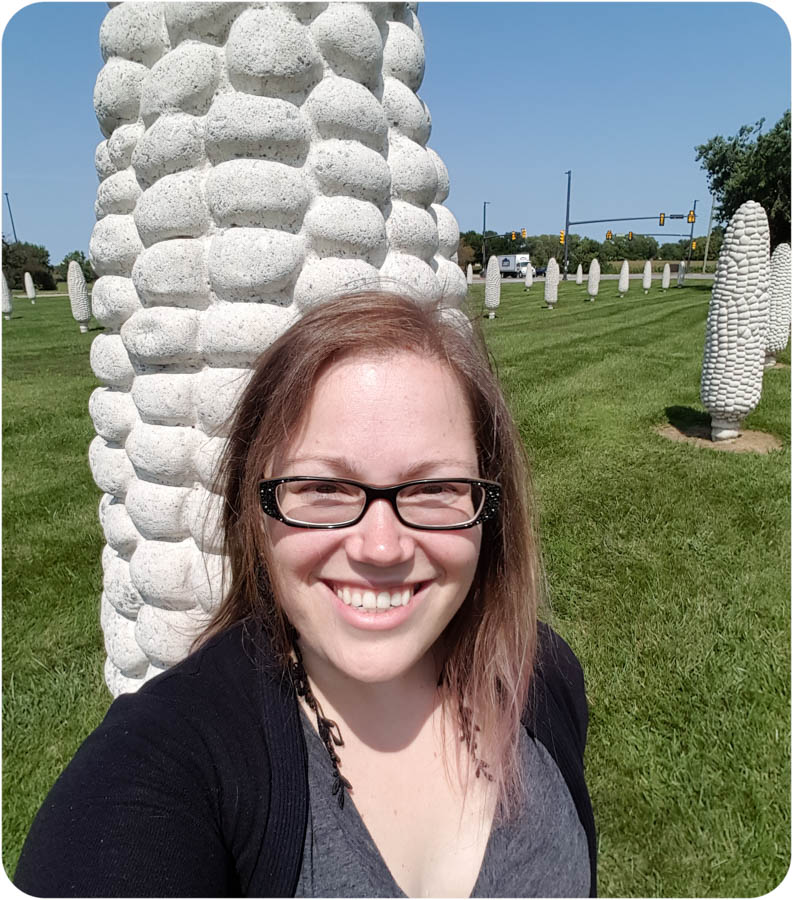 "So what kind of stuff did you want to do while you guys are here?"
"Well, I read about this giant field of fake corn cobs that's not far from you–"
"Oh, that's weird, Melissa. You'll see it, it's weird."
I mean, a giant field of fake corn cobs is weird. Completed in 1994, these 109 concrete ears almost immediately became a town joke, because if I have learned one thing from years of traveling from public art site to public art site, it's that the public hates public art. It's all fine until someone finds that a fraction of a penny of their personal tax dollars went into creating it, and then all of a sudden, you've got dudes with usernames like FuckTheCorn53 on local papers' comment sections. ANYWAY, "Field of Corn with Osage Orange Trees" was created on a plot of land that originally was used to develop hybridized corn. This land was later donated to the city, and they went looking for a piece of public art that could be placed on the site, eventually going with Malcolm Cochran's proposal for the concrete cobs, a happy coincidence because evidently they did not know at the time of the land's history. 
Standing at 6'3″, I'd have to stand on a sizable box in order to be top in my field. Ugh, what a corny joke, I'm sure you didn't want to ear it. Shuck it, what's done is done.
Spotted on Rings Road in Dublin, OH