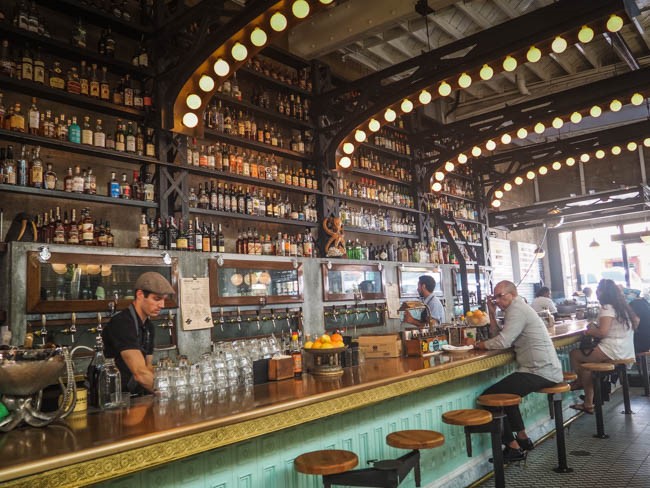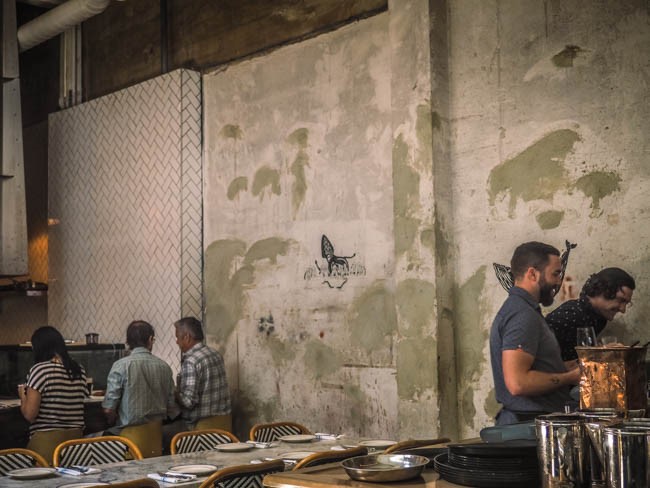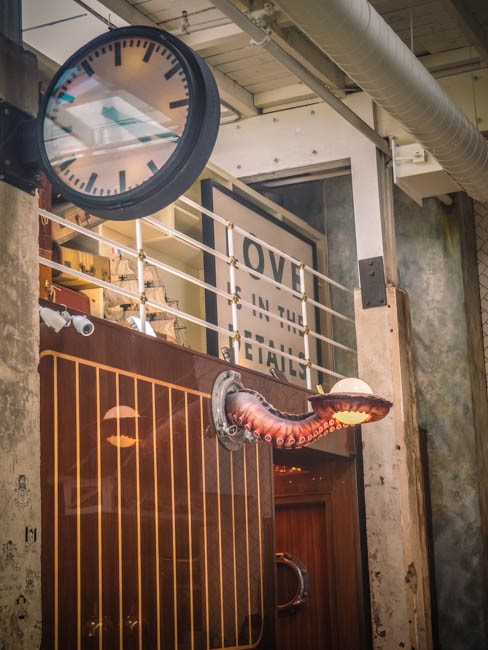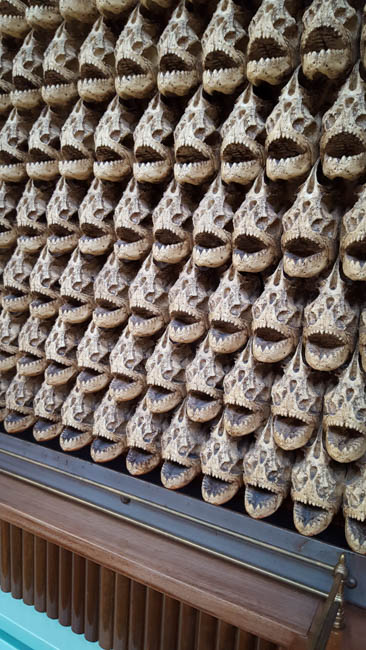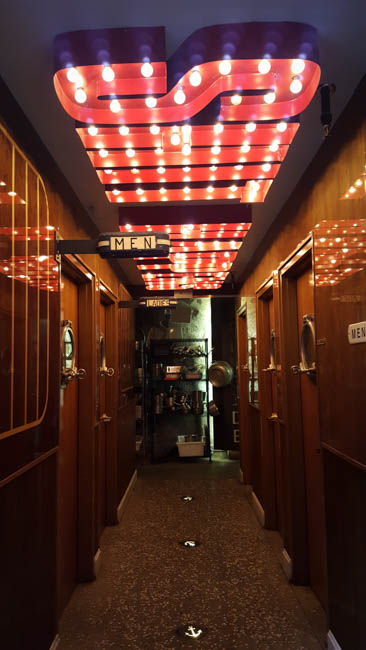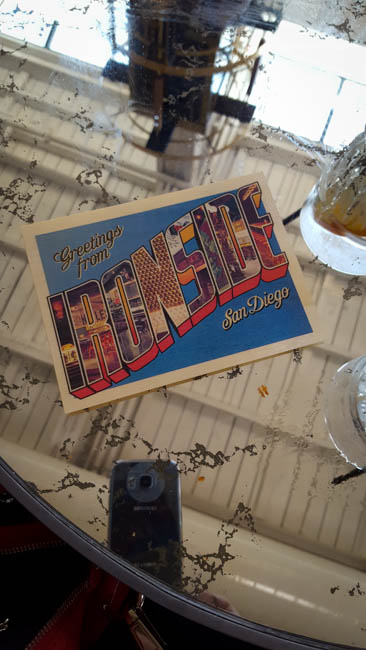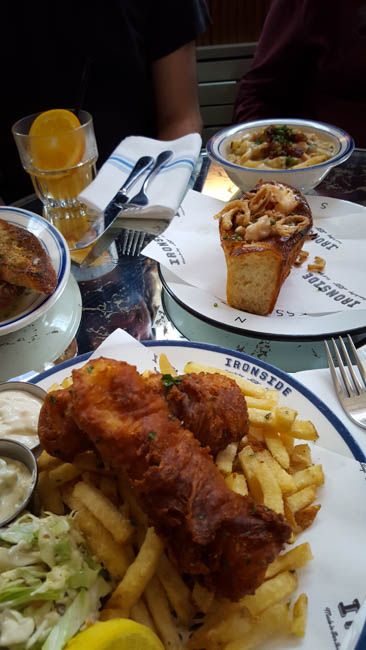 When I go somewhere I've been before, I try to make certain I try new restaurants in addition to my old favorites, so I don't spend the whole trip chasing nostalgic tastes. One I was really anxious to try was Ironside Fish & Oyster: with Michelin-starred chef Jason McLeod in the kitchen, an innovative cocktail menu, and all of their bread baked in-house, plus, you know, a wall of freaking piranha skulls, I had an inkling that it would be right up my alley. Oh, and it was.
I had my very first oyster here–I figured if I was in a place with "oyster" in the name, it would be remiss to continue to eschew them. It's a little ridiculous that I flew to San Diego from Seattle to eat an oyster that was from Washington state, but I guess sometimes you have to step outside your bubble to see the wonder that's in your own backyard. Or something. I'd been put off by the idea of oysters in the past as so many people have described them as "snotty" which doesn't sound particularly appetizing. For the record, I would not give them that description. Briny, chewy, with a bright tang from the lemon, they were refreshing and surprisingly delicious (surprising due to the aforementioned expectation of snot).
For the main course, Jason and I decided to split the lobster roll as I'd seen raves about that baby online, in addition to an order of fish & chips and a side of chowder fries. It was kind of a miracle that I didn't leave Ironside Fish & Oyster feeling incredibly ill due to the richness of everything we ordered. The lobster roll was SO GOOD, stuffed with a pound of lobster and tossed in a browned butter mayo, but a couple of bites were absolutely sufficient. Same deal with the chowder fries–life changing but insanely decadent, with a heaping portion of bacon-y clam chowder gravy ladled on top of their crisp housemade fries. I think I took one bite of the fish from the fish&chips and it was excellent, and a bite of my dad's seafood paella which was also incredible and then I was DONE. I'd absolutely go again, and as long as I try something new, it'll be within my self-imposed rules. Plus, I really need to figure out how to smuggle that tentacle lamp off the wall and home to my pirate bathroom.
Save
Save