When I plan a trip, I definitely push my limits in order to see and do as much as possible. It's about finding a balance. Ambitious but achievable. Aggressive but not arduous. I'm not going to skip sleeping entirely, but I will forgo a few hours' sleep if it means I have the leeway to add something awesome to the docket. Which is how I found myself at four in the morning in freezing cold pitch darkness outside a gas station in the middle of nowhere, New Mexico, fumbling around,  trying to figure out how to open the gas tank door on the rental car. There was no release lever on the driver's side floor. Nothing under or on the dashboard. Not in the glove compartment nor in the center arm console. No mention was made in the owner's manual. And THAT would be because a fuel door button doesn't exist on that car, the fuel door just needs to be pressed inward to click open*. Soooo I suppose this means that I'm coming to an age where I start to complain about all this newfangled technology and reminisce about the good old days of foot-powered cars. What I'm saying is, I am deeply interested in buying an Amazon Echo Silver.
We covered a lot of ground before dawn, the sun rising fortuitiously to Westworld's rendition of "House of the Rising Sun" over what appeared to be a shootout between plywood giants.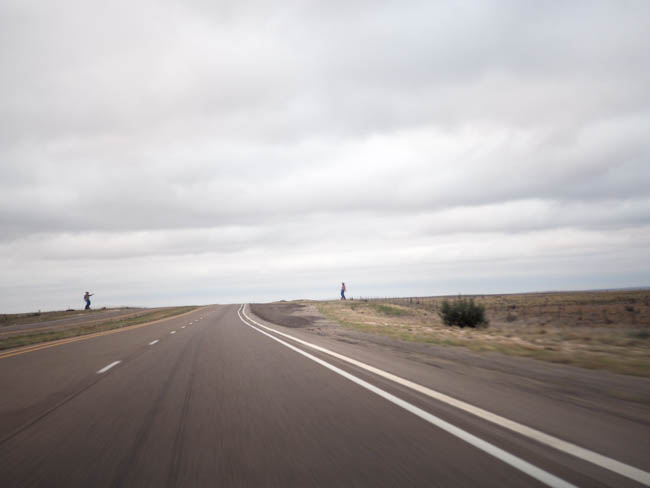 Most of the rest of the drive was uneventful: a flat lot of nothing to look at except for a few cows, some ramshackle buildings, oil pumps, an entire town that smelled like a fart that had been bottled up by a lactose intolerant milkshake guzzling giant for a generation, and some kind of oil or gas tower thing that appeared to have a continuous purposeful fireball shooting out of the top. You can buy about a million cliched items boasting that travel is about the journey, but I'd argue in many cases, the destination is far more compelling. You don't take a ten hour flight and turn around to come home, boasting about what an amazing journey you took that involved one cup of tea, three trips into a bathroom the size of kindergarten cubby, a battle over the shared armrest, and mild turbulence. You aren't like, "Ladies and gentlemen, let me tell you the riveting tale of the entire town that smelled like a fart and why it made my entire trip worthwhile" unless you are me. No. You set out to do something, whether that's see something or eat something or lay in a prone position in a location that has better weather than home. This day, I set out not to look at an unchanging landscape for hours on end but to see Carlsbad Caverns.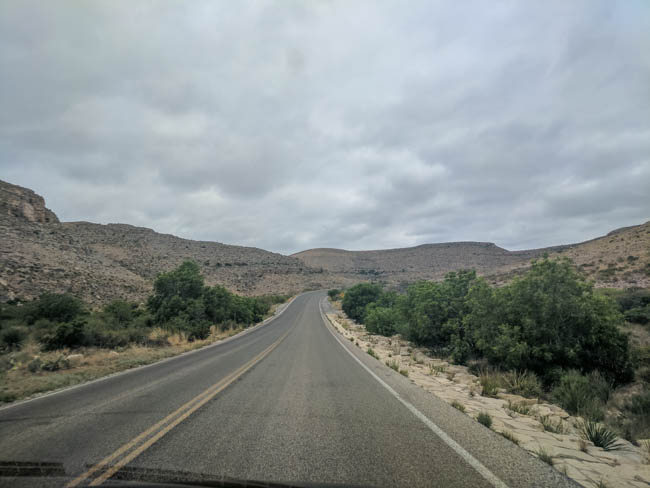 Carlsbad Caverns became a national monument in 1923 and was upgraded to full national park status in 1930. This gigantic limestone marvel was described by Will Rogers as "the Grand Canyon with a roof over it", and I'm hard pressed to find a better way to explain its vastness. Whether one hikes from the natural entrance or takes the elevator shortcut (I'm not deriding the latter, as an experienced indoorswoman I also elected to take the elevator), once you reach the Hall of the Giants, you're nearly a thousand feet underground surrounded on all sides by speleothems of all shapes and sizes. It's so large, when a noisy group would push past me gaping in awe, I would not be able to hear them any longer after a minute or so even though we were in the same cave chamber. Looking around is disorienting, with all the formations on every side I felt as though I'd stepped into one of those children's rock crystal growing kits.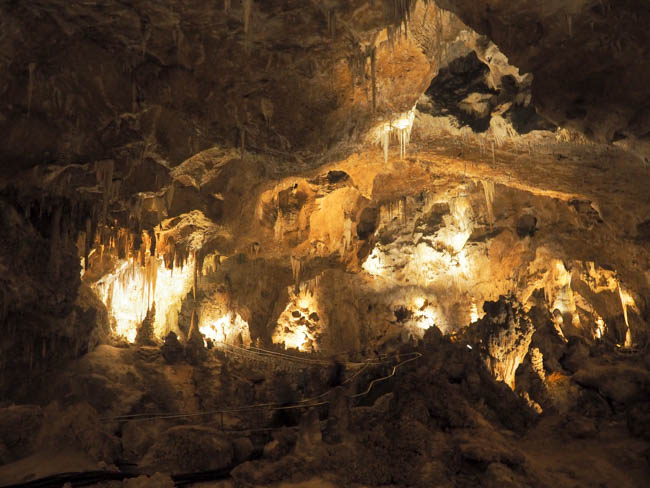 It is an astounding place, to be so deep under the surface of the earth, to be surrounded by these formations, to hear nothing but the occasional clink of rings and wristwatches against the guardrails and steady drips of water from overheard.  I took so many photos and even a few videos but the truth of the matter is that I have yet to see a photo by any photographer that could convey the vastness of the caverns and the true beauty of the speleothems. It truly must be seen to be believed.
Here's a ton of photos anyway.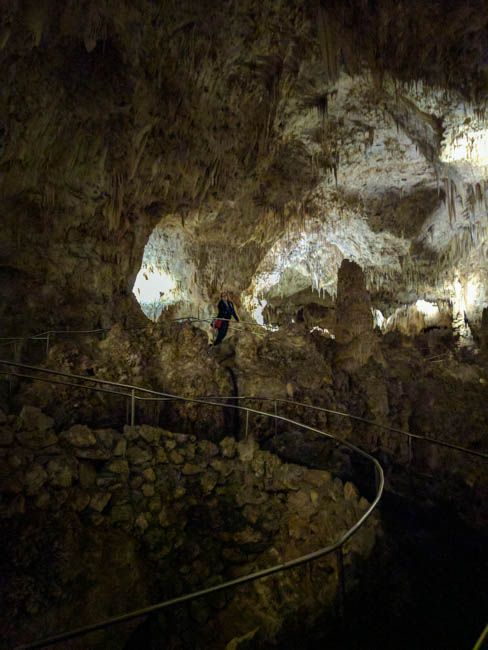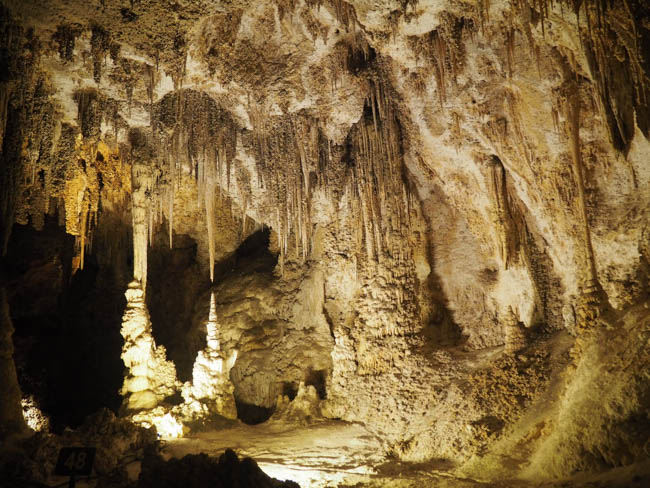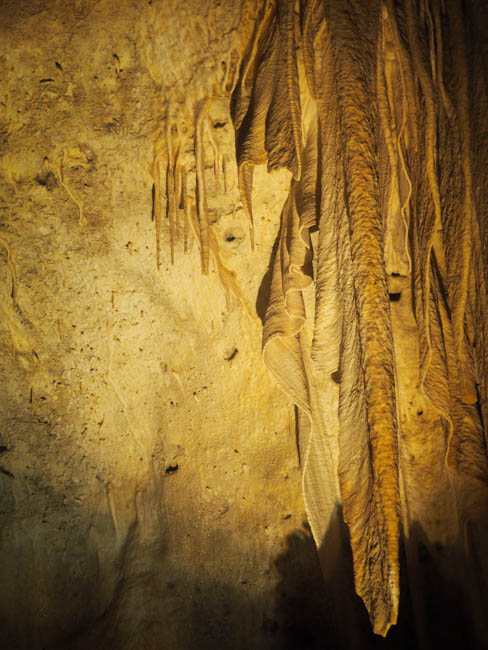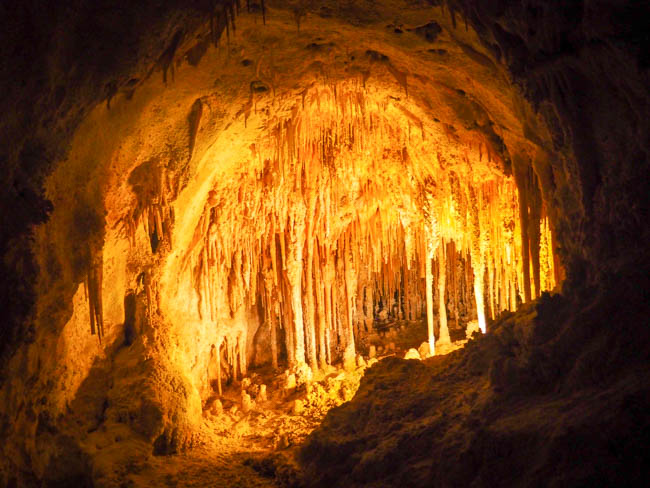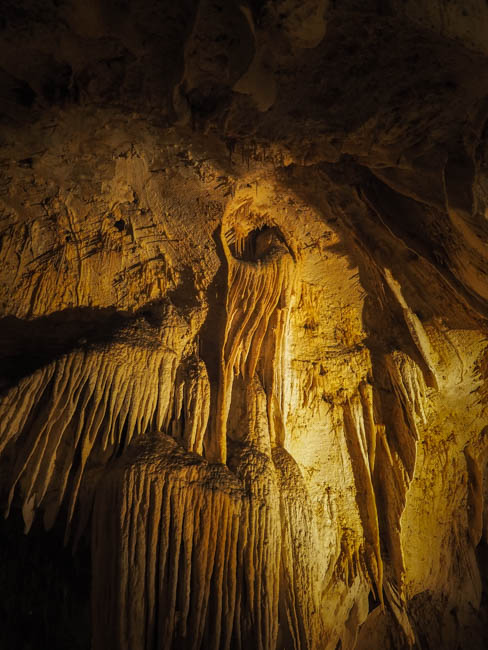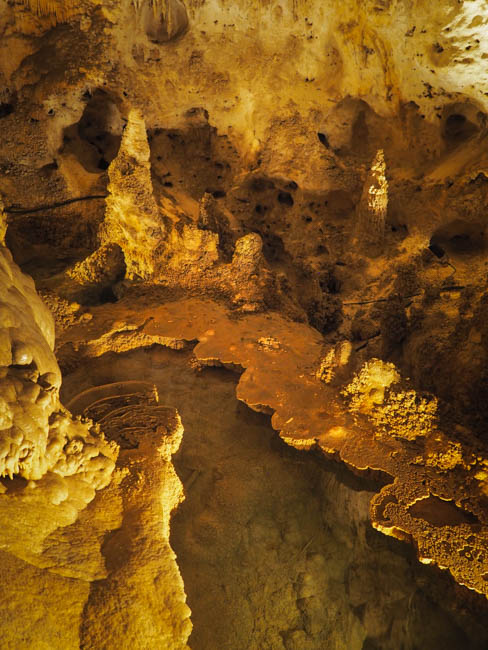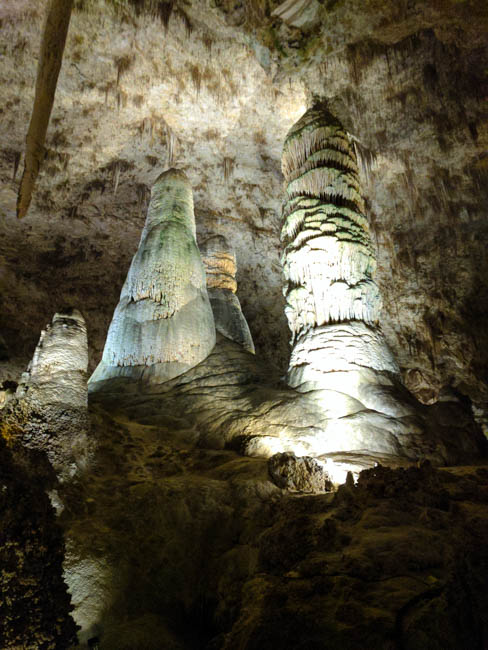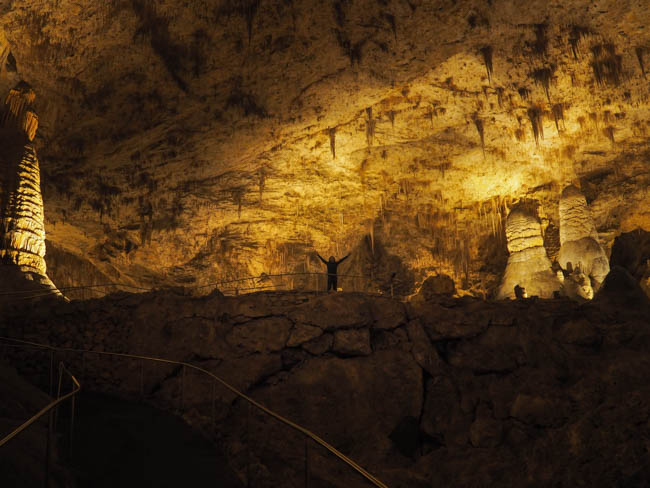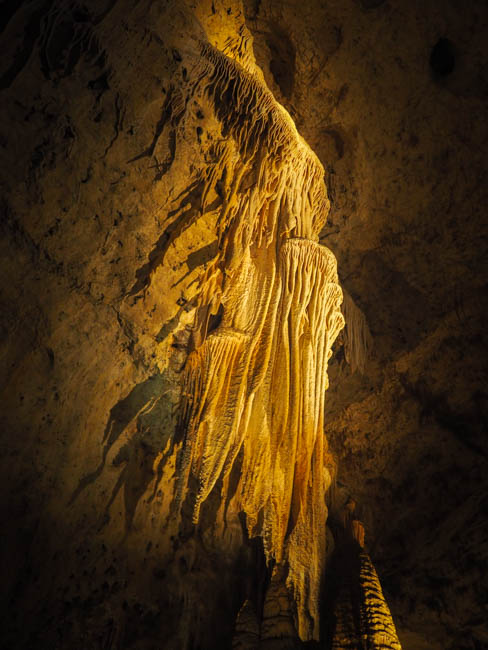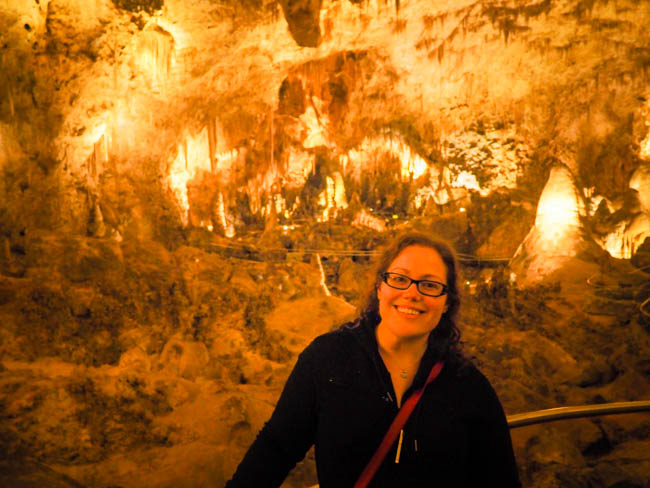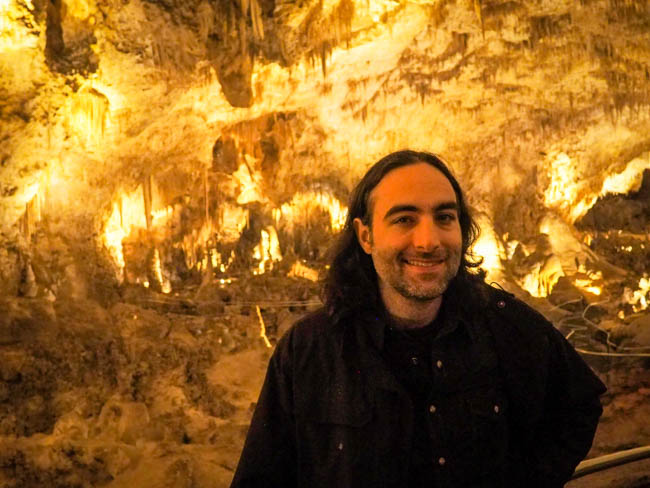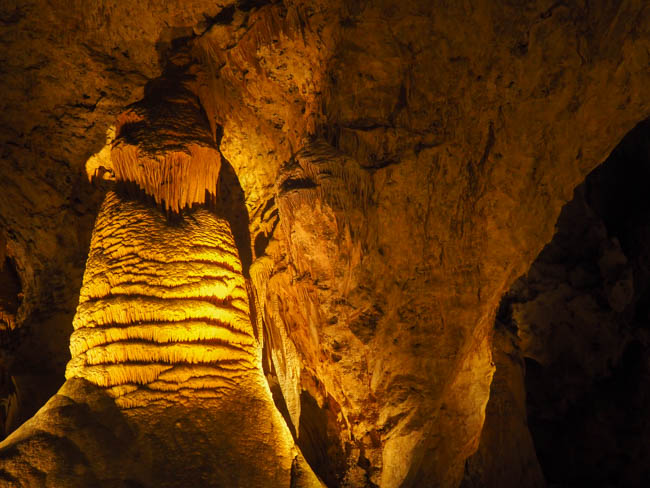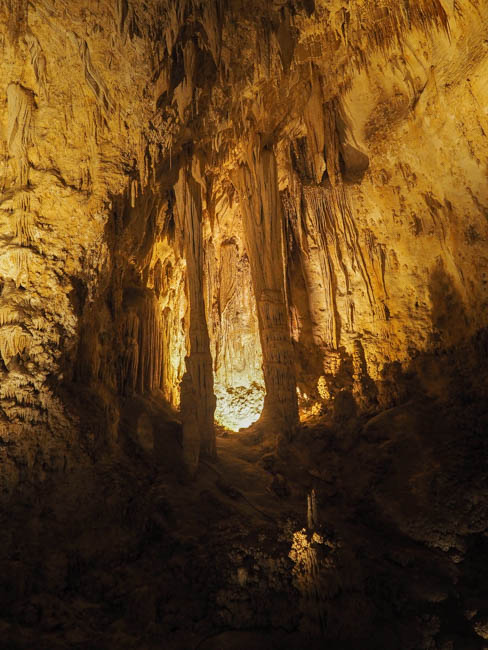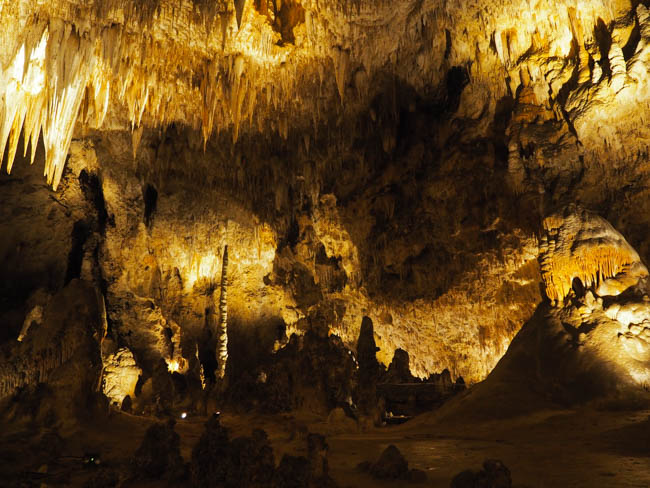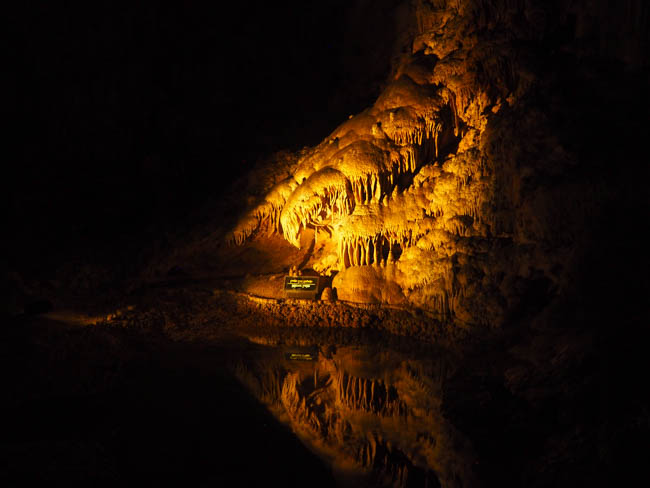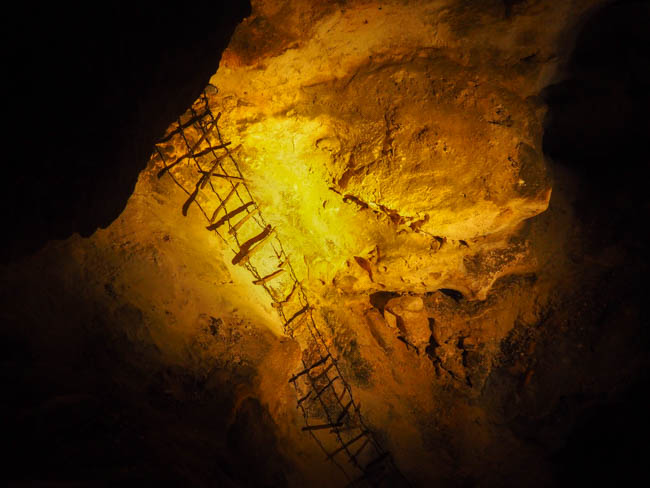 Nope. Nope nope nope.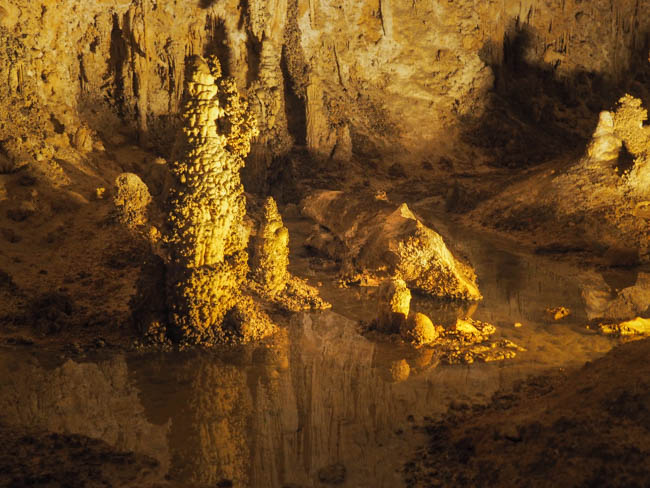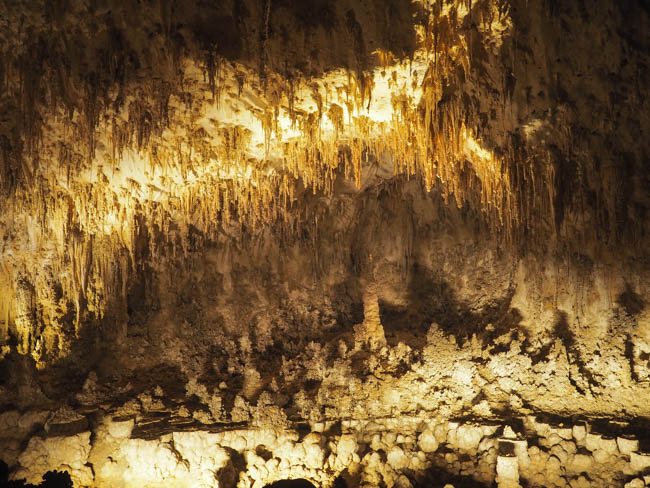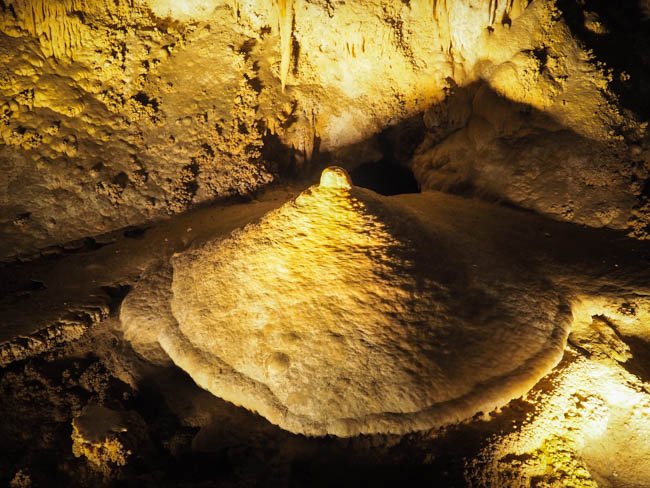 You know why I took this photo. You know.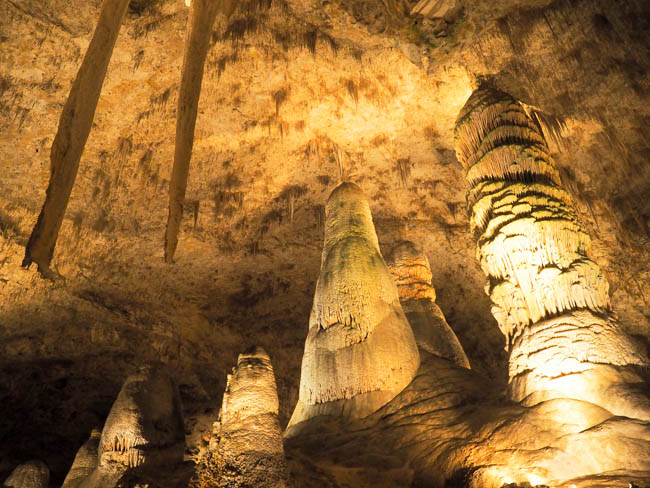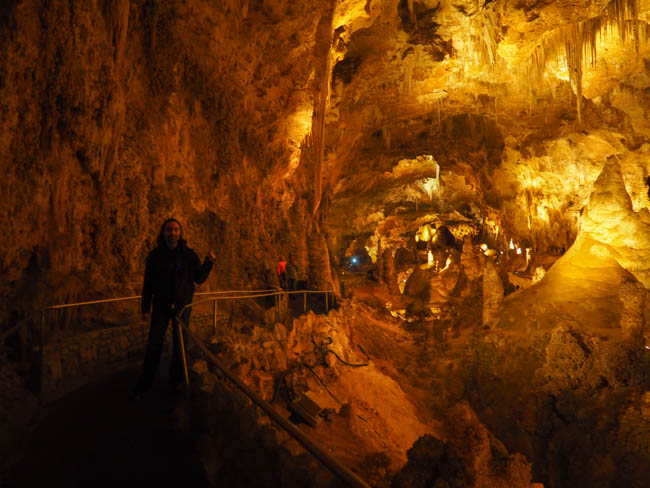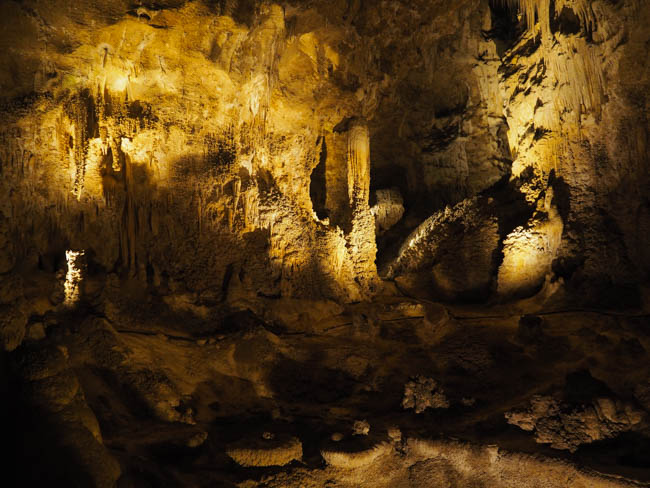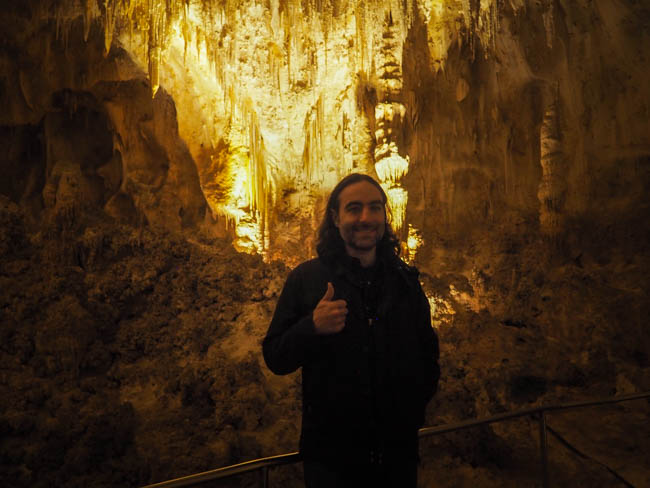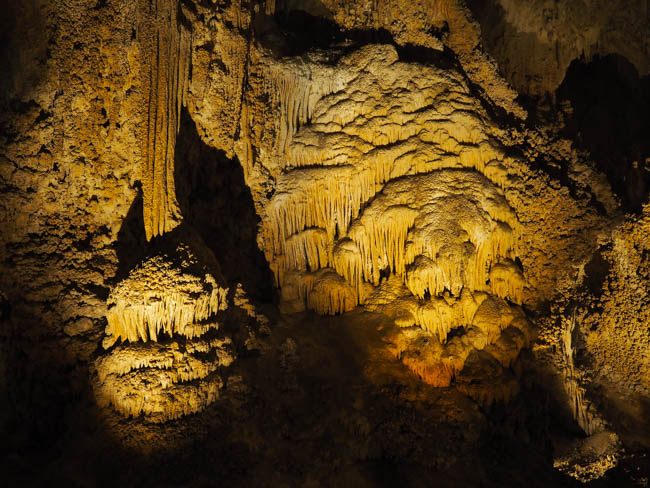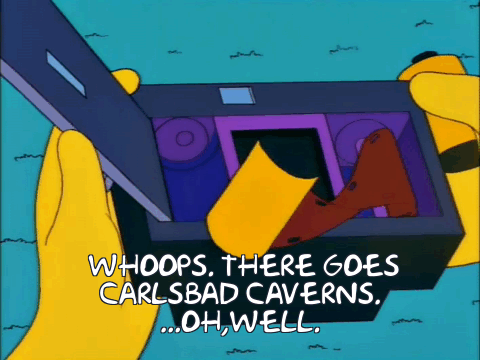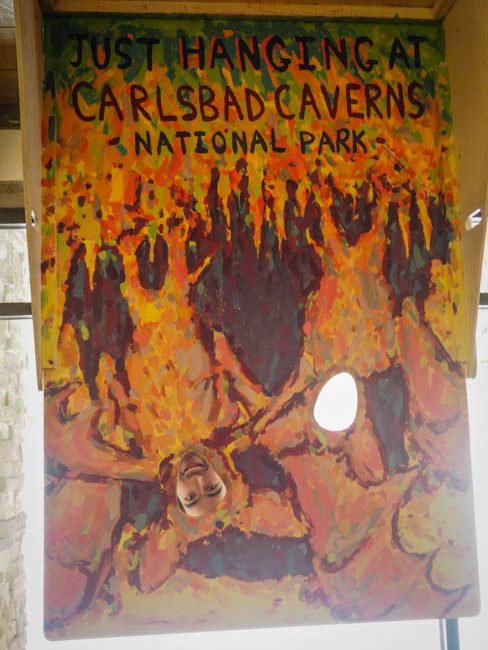 After our walk around the caverns, we were both ravenous, having been up since the wee hours without eating save for some guacachips procured at the aforementioned gas station. We decided to check out the on site restaurant and Jason proclaimed that if there was a cave burger, he was going to eat it. Not only did they have a burger, it was literally called a cave burger, and with the gauntlet thus thrown and the challenge answered, his food decision was made. I selected a "1923 panini" (which, if you were paying attention, is the year Carlsbad was made a national monument) and was also drawn to a drink bottle named, simply, "Cherry beverage" with an orchard listed on the side. I took a bite of my panini and pronounced it "not bad", and Jason offered me a bite of his cave burger.
…It literally tasted exactly like the school cafeteria burgers of my youth. Exactly. That precooked patty pulled out of a warming bin that tasted like it had been boiled brought back a rush of emotions, none of them good**. I gave him half my sandwich because I couldn't in good conscience let him go back to that mediocre burger when there were still potentially hours between us and our next meal. He ate the sandwich half and finished the burger anyway: THAT is how hungry we were.
And the cherry beverage? I should've looked at the nutritional label instead of being swayed by an orchard's name on the side, because nary a cherry ever touched it save for the ones printed on the label. It tasted like corn syrup cough syrup, and that's being generous. That, we did not finish. So even if all of our national parks get stripped of their funding and they need to rely on tourism to survive, I doubt the new motto for Carlsbad Caverns is going to be "Come for the caverns, stay for the food!". But seriously, come for the caverns, though.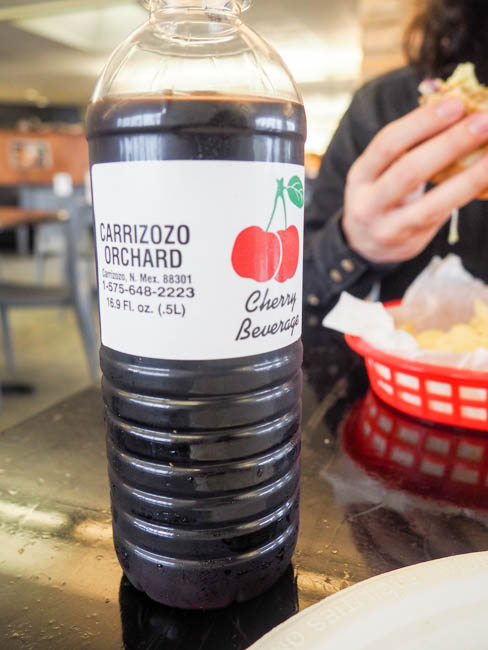 *This may in fact mark the first time in the history of the world that a correct answer was found on yahoo answers, and now that I've called them out on some accidental correctness, they'll probably delete it and replace it with an answer about how you can't get pregnant if it's a full moon and you rub your genitals with a mr clean magic eraser
**I ate a fuckton of those burgers during junior high/high school though, because I had bad taste and my gut wasn't going to fill out my JNCOs all on its own.
Save
Save
Save
Save
Save
Save
Save