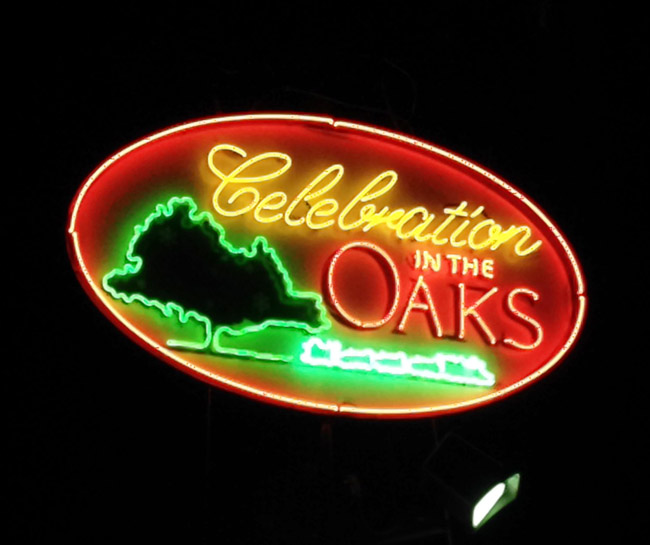 December in New Orleans is delightful. Sunny and warm during the day, the evenings are made even more delightful with twinkling lights strung everywhere, music wafting down the streets, and the utter decadence of the Reveillon dinners served throughout the city. Although I was in the city to celebrate a friend's birthday (and her birthday has been overshadowed her entire life by the, uh, more well-known birthday a few weeks later), I felt it wouldn't be untoward of me to enjoy some New Orleans specific holiday events prior to her arrival, namely, Christmas in the Oaks.
Christmas in the Oaks is an annual event in New Orleans' enormous City Park, an easy streetcar ride away from the French Quarter/Central Business District. Thousands of lights are strung on their oak trees over a twenty-five acre area, many with a unique New Orleans twist–the Saints' "Who Dat?" tree, a Mr Bingle* parade float, and an animated light telling of The Cajun Night Before Christmas.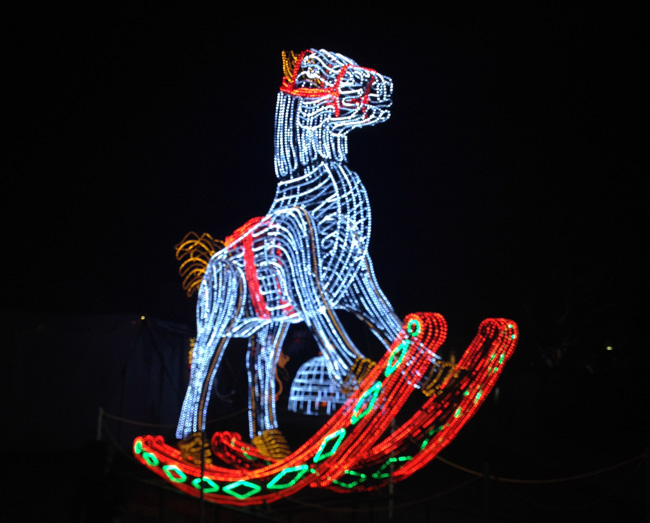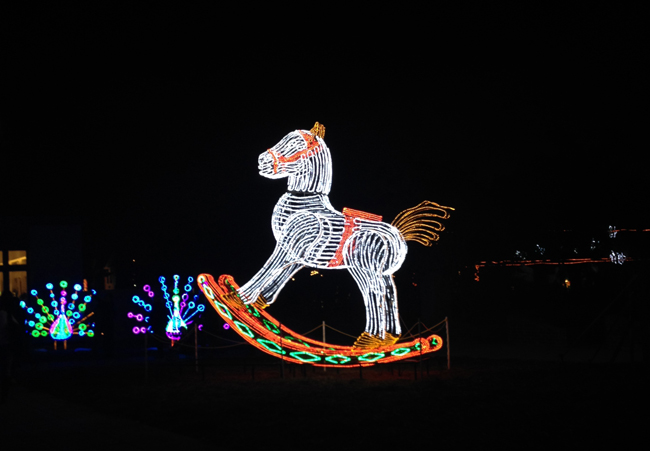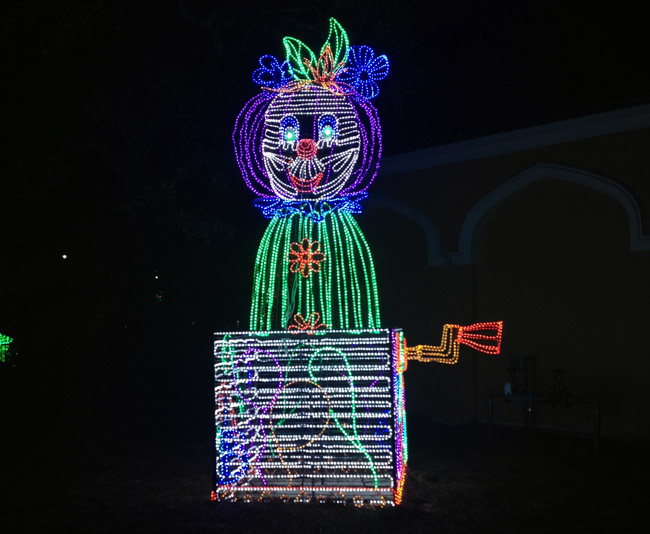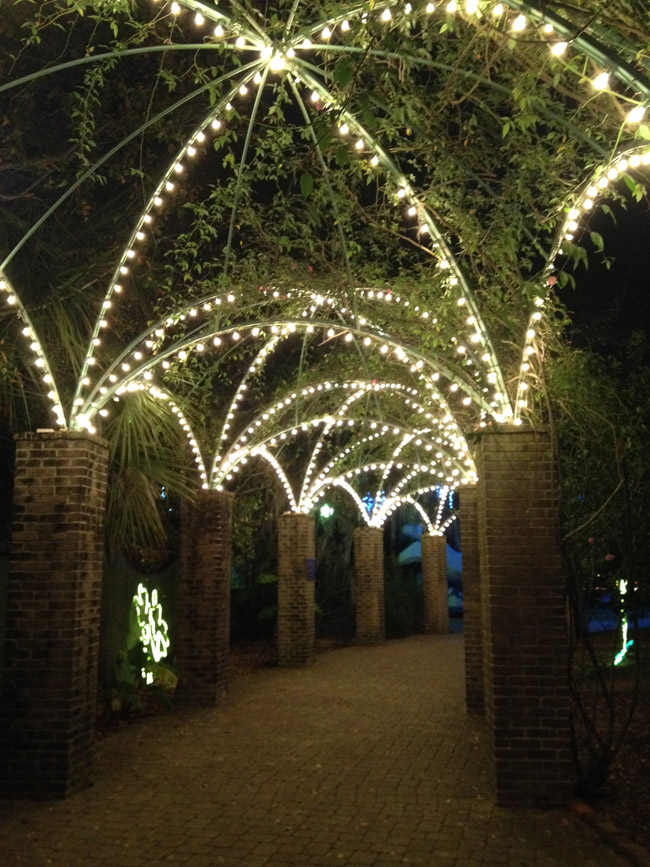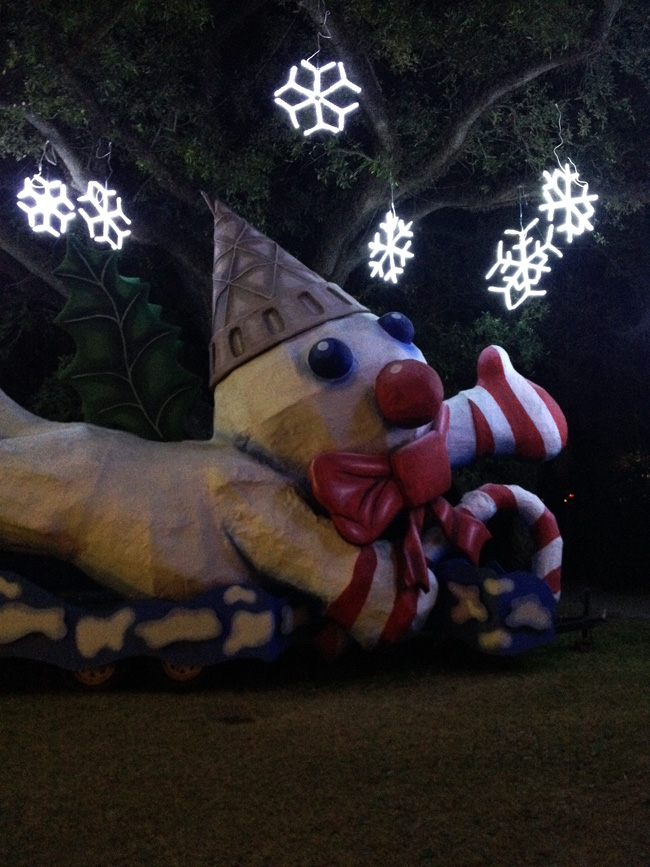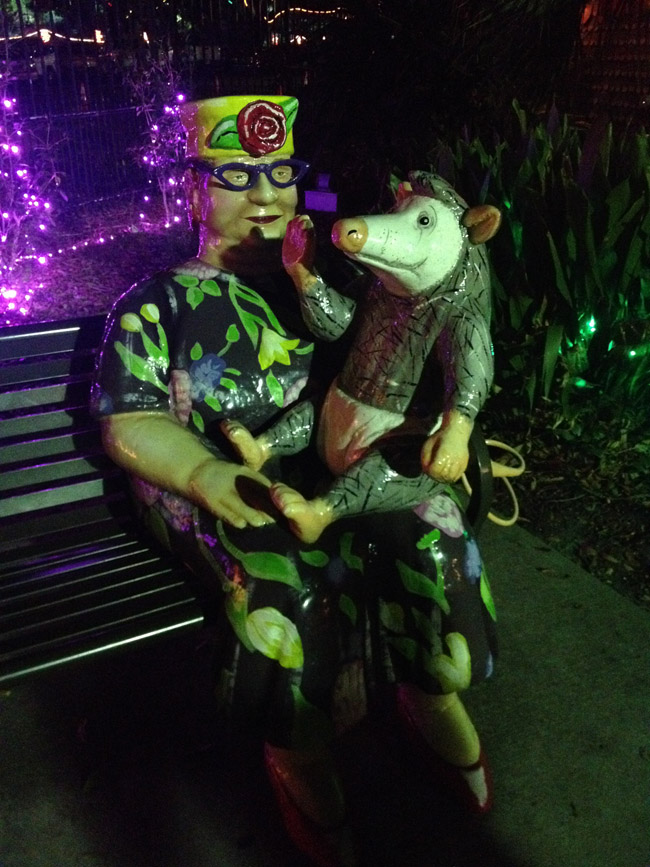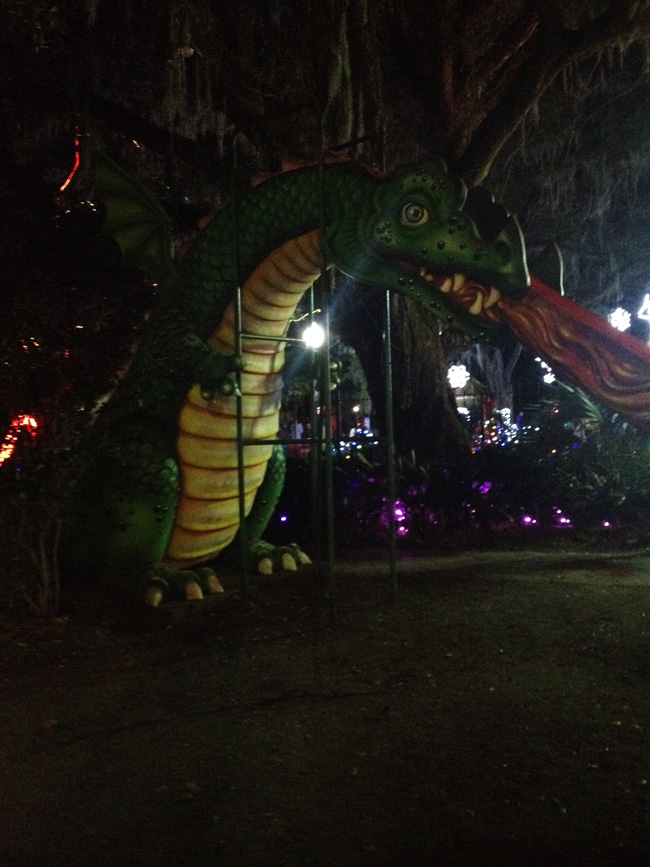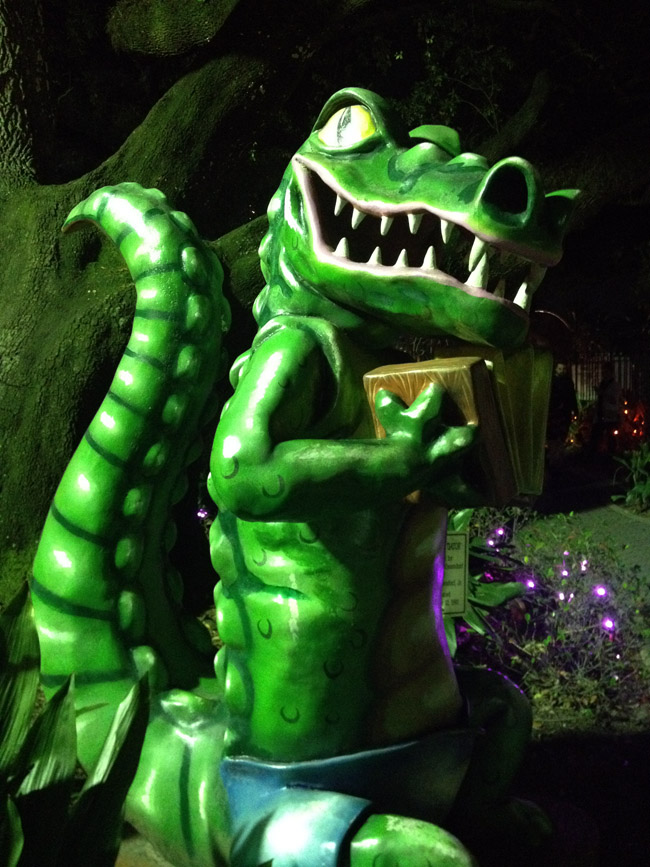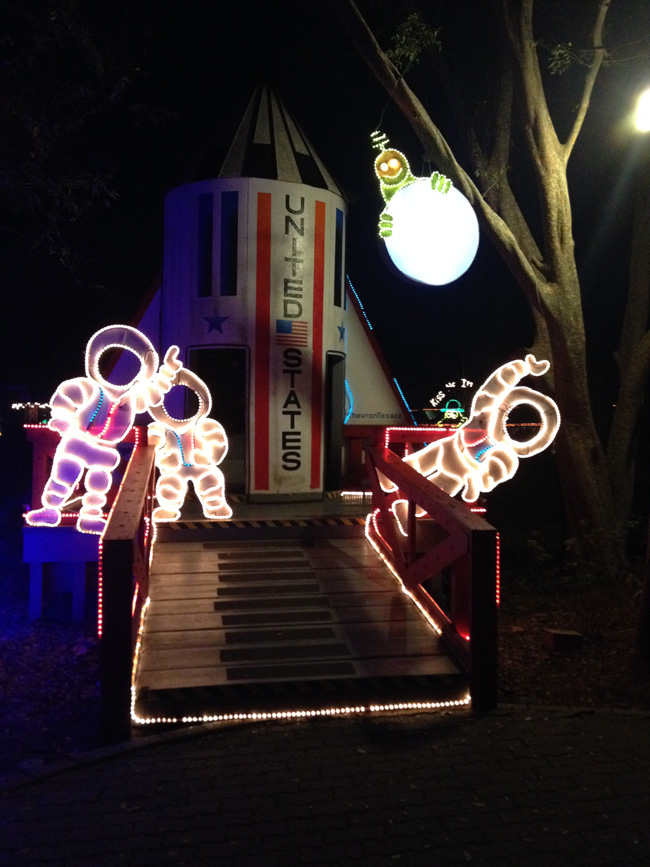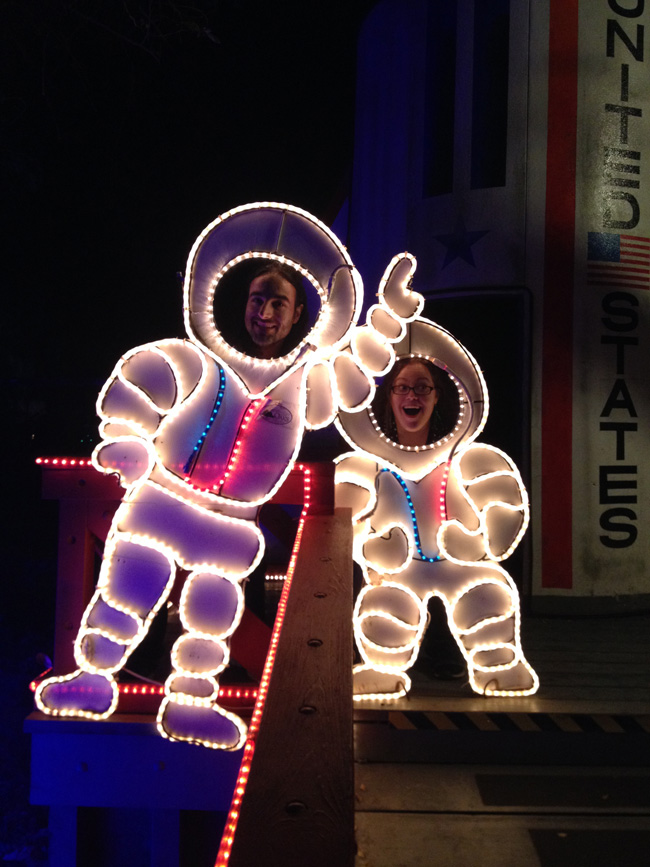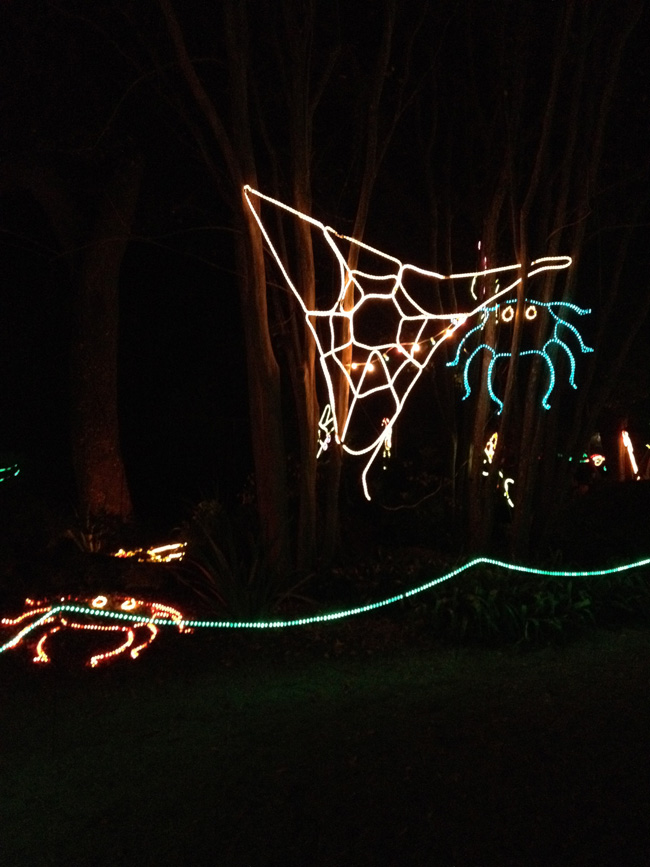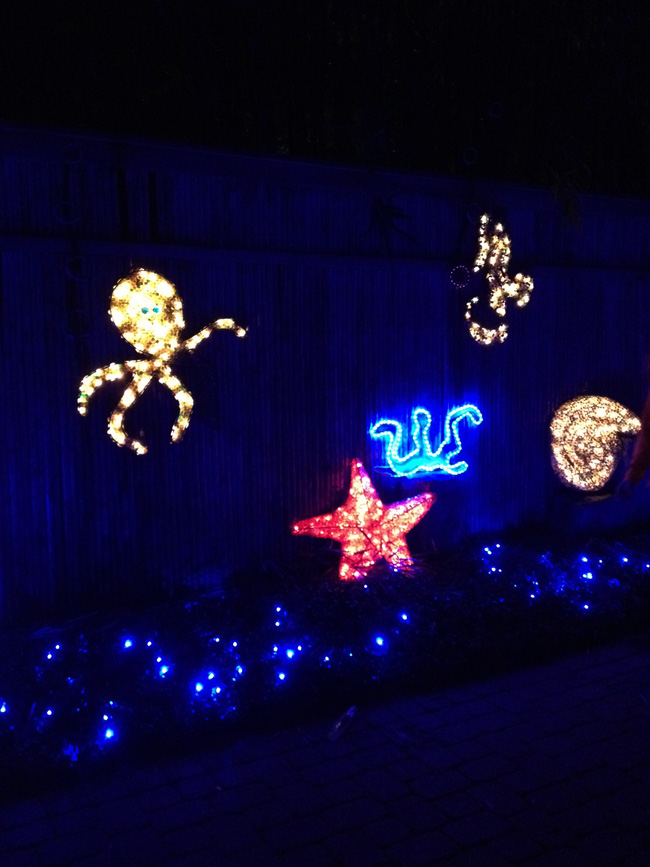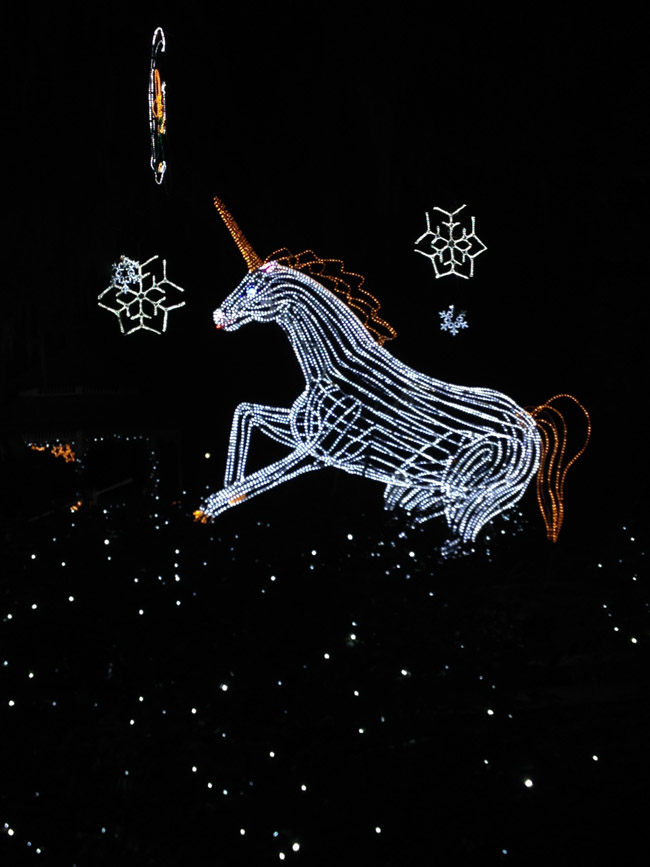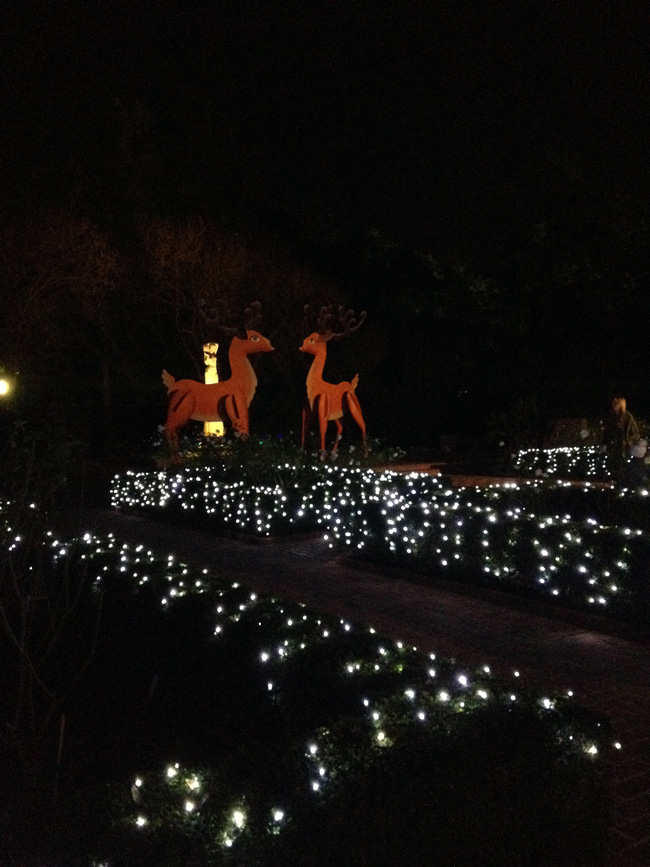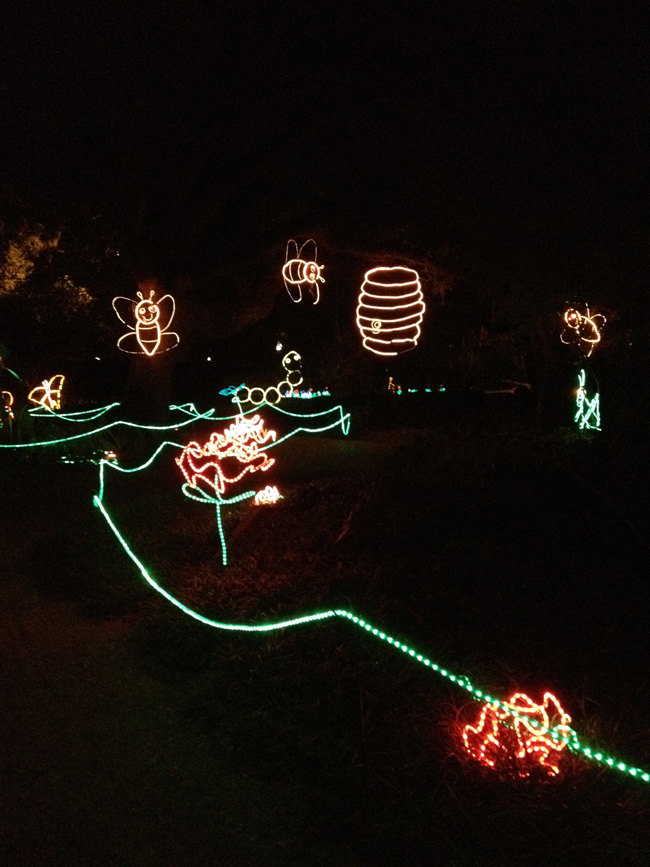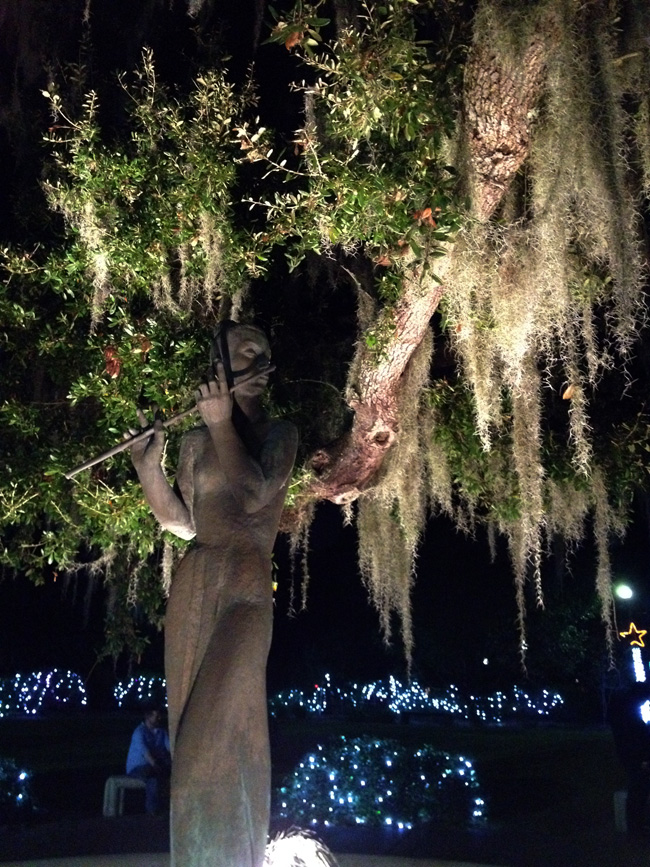 For an additional five bucks, you can take a ride on a tiny train through other light displays. I (of course) don't advocate doing anything that would get you arrested, but some people I ran into on the street strongly suggested that smoking a little Colorado air freshener on the train is a life-altering experience. The ride starts off slow but takes you through light displays that are otherwise inaccessible to visitors. I was disappointed that I couldn't go back and revisit some of the areas that the train passed through–their dinosaur display was really impressive (complete with an erupting volcano and running raptors) as were their giant pirate ship battles and their flying santa with a team of gator reindeer, and I definitely would have liked to see them all closer  and in better detail as the train goes by pretty fast. Also, the ride gets a bit chilly, so if you go, learn from my mistakes and maybe bundle up in more than a thin hoodie.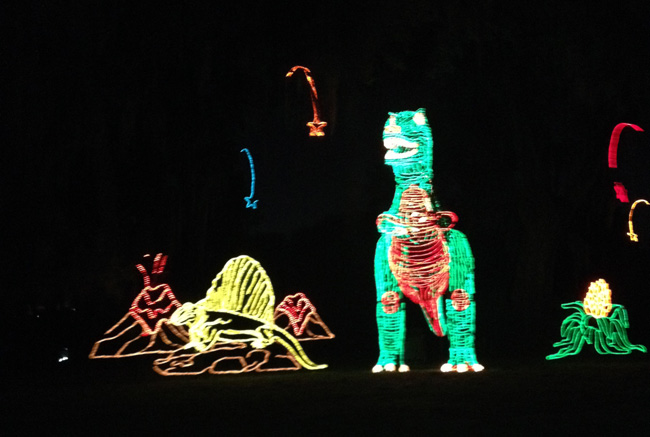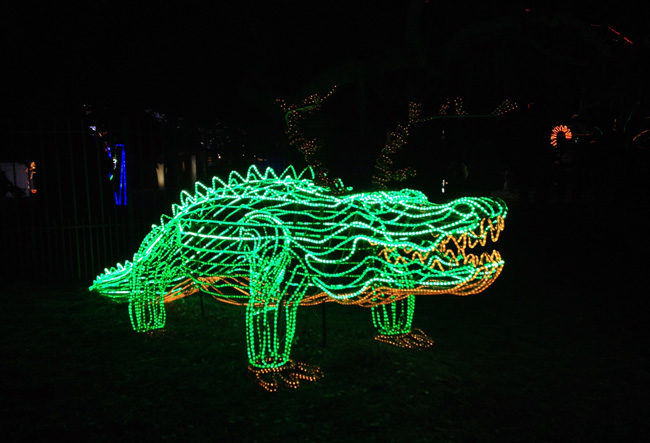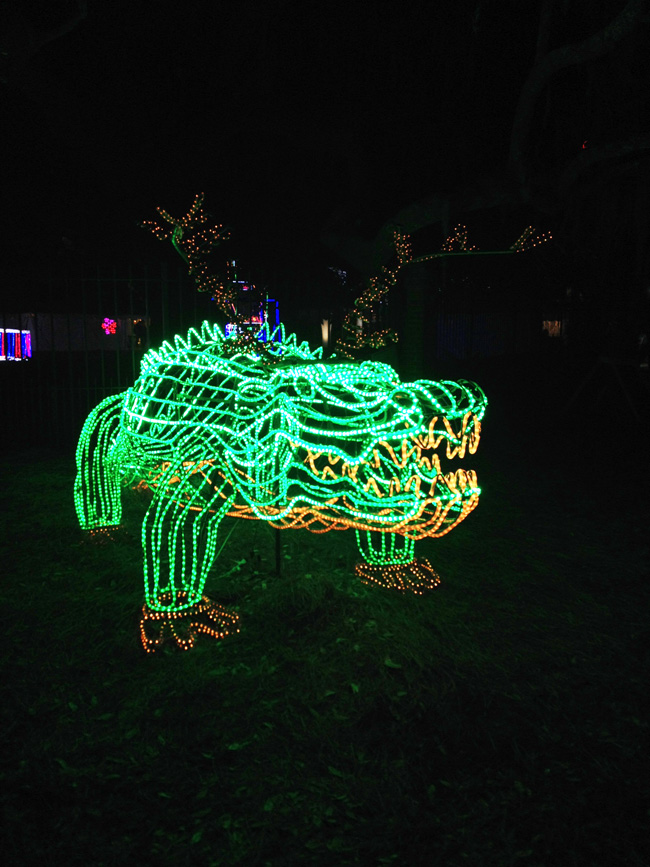 I tried cramming my head into this gator's mouth for yet another immature photo op, but sadly couldn't make it work.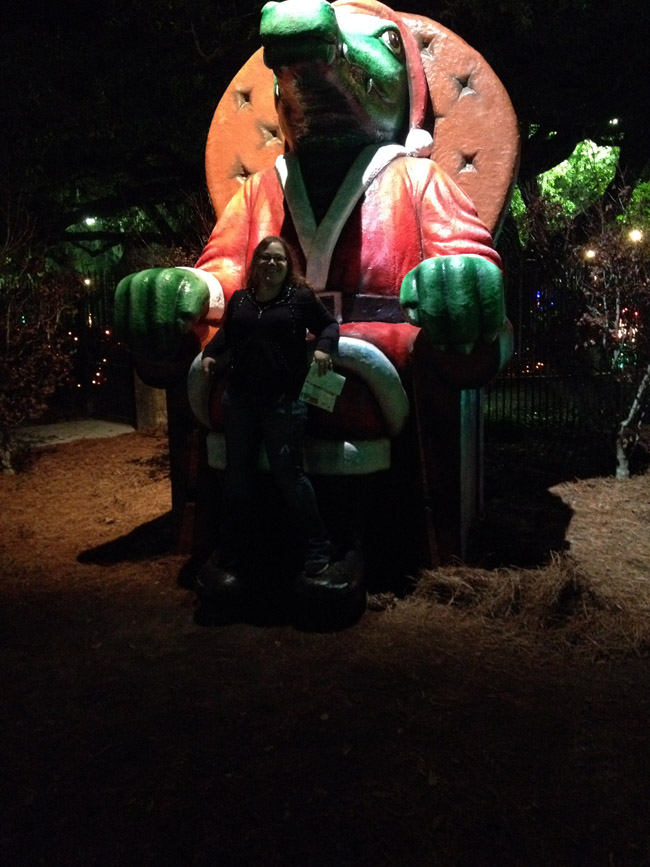 I also couldn't get up on Santa's lap. Curse this lack of upper body strength! I was going to ask for a pony.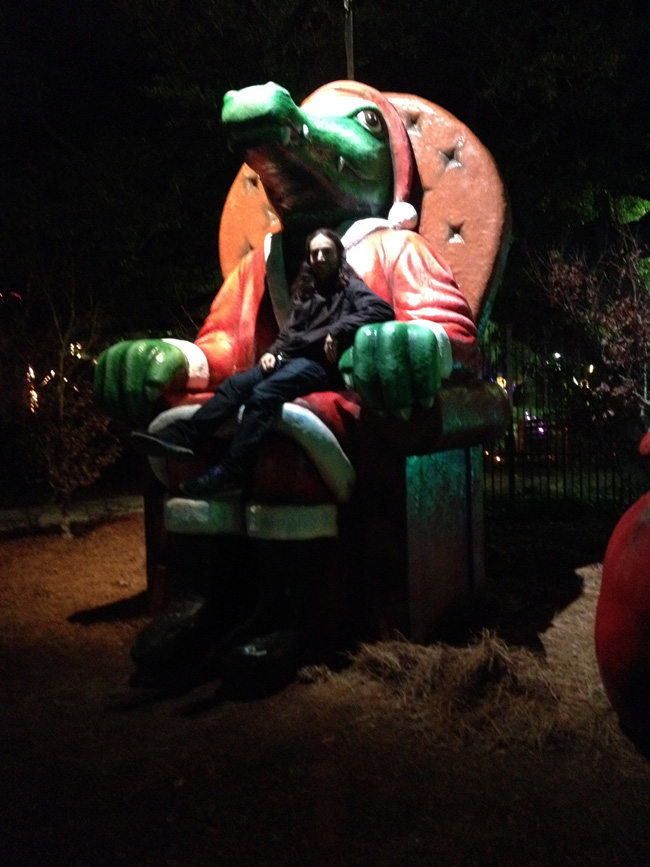 *As further evidence that I can't read, when I first saw the map of the park that included a Mr. Bingle zone, I said "Mr. Bungle's here?!" No and no. Mr. Bingle is a snowman assistant to Santa Claus, a former mascot of the Maison Blanche department store, not the experimental band.