The day after Christmas, Tom, Emily, Evan, and I took a daytrip to Leavenworth, a tiny psuedo-Bavarian tourist-trap town nestled on the other side of the Cascade mountains. We spent the trip there singing loudly and obnoxiously–there may, in fact, be video evidence of us singing/screaming "Paradise City" by Guns N Roses. I was still running really low on sleep, but high on caffeine from the mega-gulp-size Americano I chugged on the way over. By the time we got to Leavenworth, I had to pee really, really, really, really badly. I had mentioned it at one point in the car, and Emily snipped at me to "Hold it!" so I dutifully held it and fantasized about blasting over the snow-and-ice-covered landscape like some sort of urine-stuffed jetpack anime nightmare, cackling wildly and leaving a trail of yellow snow in my wake. I never claimed that my fantasy world was a good place. Regardless, by the time we got there, I was getting pretty desperate to find a restroom, so we barged into the first store we came upon after we parked, begging to use their facilities. After my moments of blessed relief, I came to and realized I was in the tackiest place I'd ever been in over the course of my life, and this includes Tijuana. I didn't realize this last time I'd been here, as everything was closed, but the knowledge that I was now entering Tackyville, USA, settled about my shoulders like a bedazzled cloak. It really struck me when I looked up at the wall and saw a truly terrible painting of a nude woman. It was clear from this painting that the artist wanted to solely paint some breasts, based on the way they were carefully rendered and lighted, but ultimately decided he needed to add the rest of the body as well, the aspects of which he was obviously less familiar as the face resembled nothing so much as a melted candle. Nearly everything in the store was tagged "I love junk", so I suppose at least they don't believe they're getting anything over on the visitors.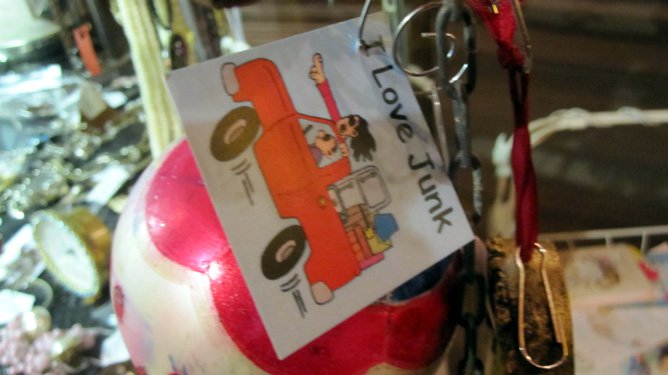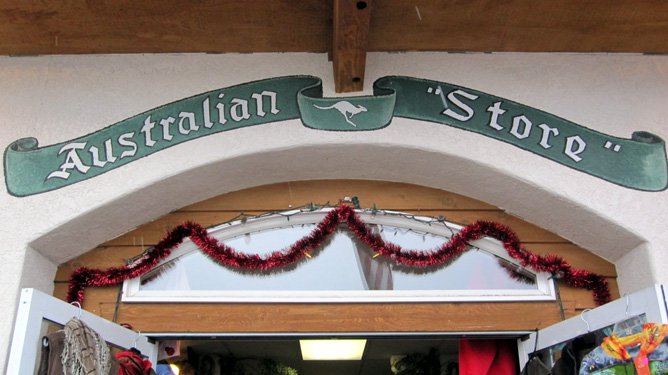 I wonder what sort of "goods" they "sell" here?
We hit the tacky tourism jackpot with a store dedicated solely to Christmas, which particularly specialized in a series of "life-size" elves ripped straight from my darkest nightmares. These elves did not grin jollily, they leered. They were not gesticulating merrily with their hands, they were groping. I'm certain their mouths were frozen in place while mouthing satanic curses. Their eyes follow you around the room, piercing you, letting you know they're watching, always watching. I did not like these elves, and, in fact, wanted to set fire to the store in a bold act of heroism.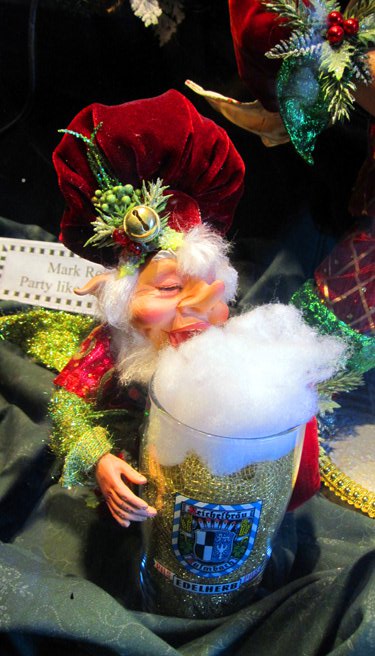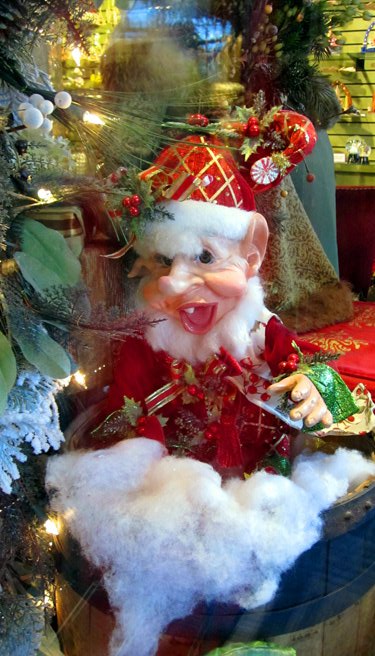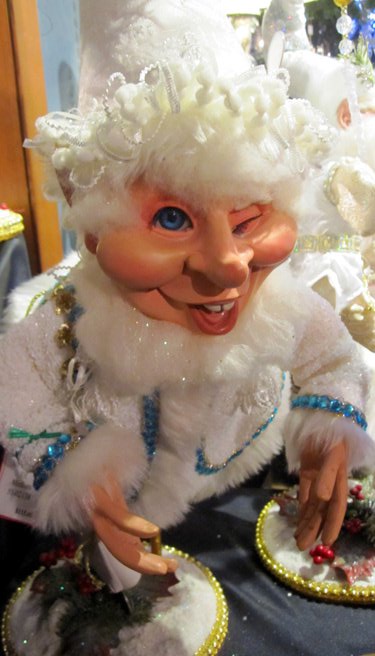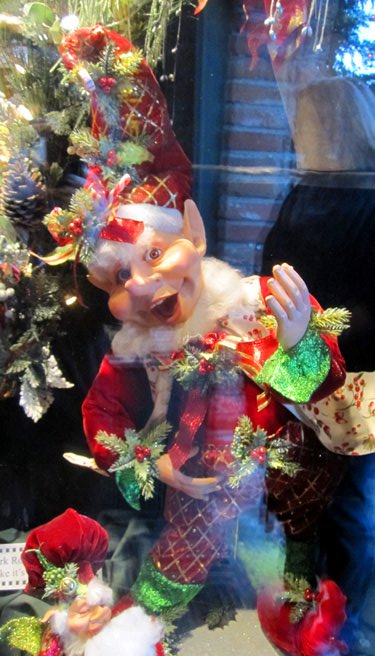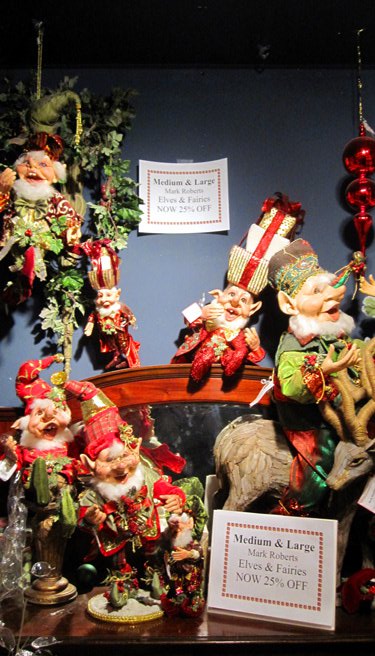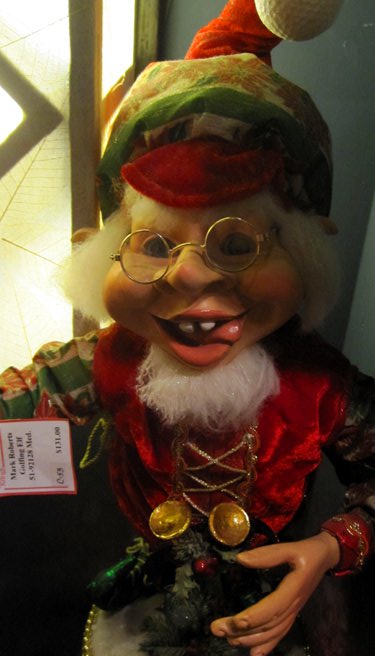 As I progressed through the store, flicking my bic, I discovered that just about anything can be turned Christmassy to turn a profit on this, the most profitable holiday of the year.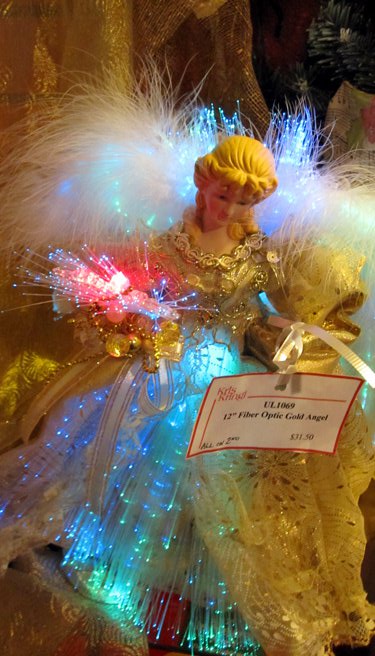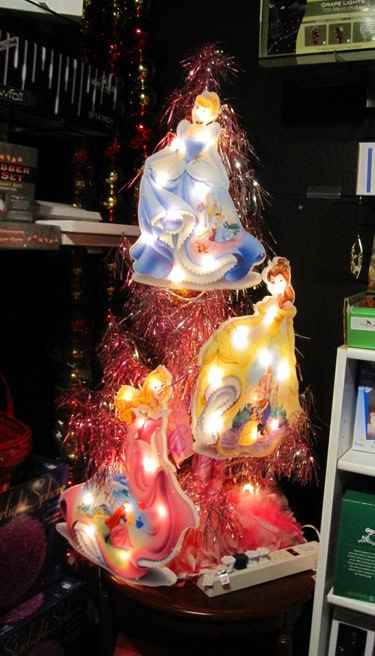 Really, nothing says Christmas like a fiber optic angel. Unless it's a glittery boobed, hairy-chested army merman.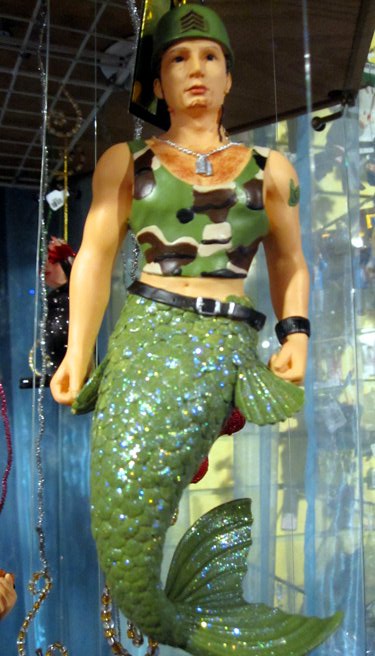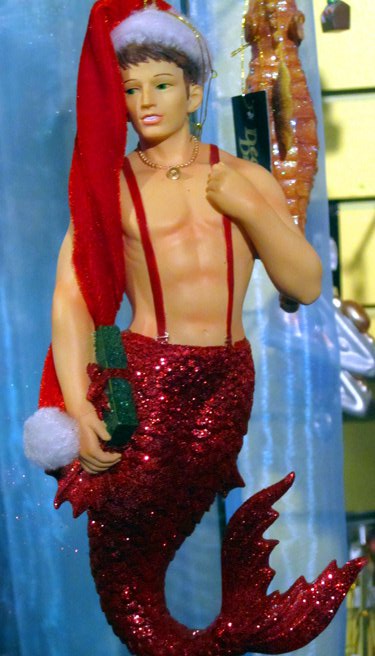 They also had a statuette of Santa praying over the baby Jesus' manger, that moved and played music when you turned a key at the bottom. The problem was, the movement involved the baby Jesus' cradle rocking back and forth into Santa's lap in a terrible religious travesty blowjob.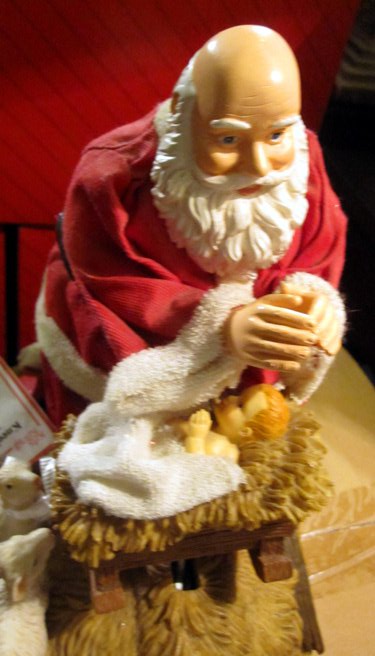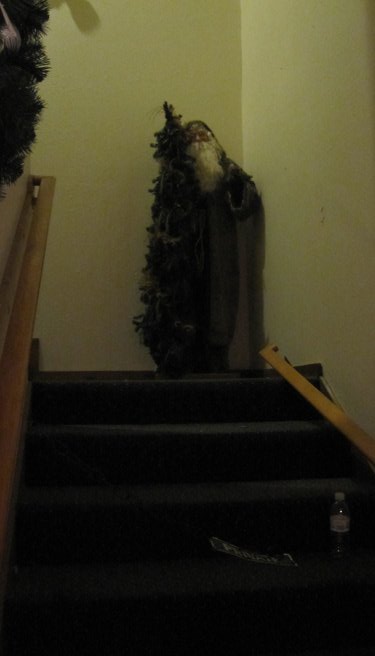 Santa is always watching. Even from dark hallways, always watching.