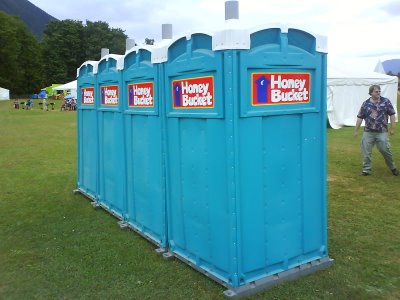 Today, as I drove to work in bright sunshine under clear blue skies, my windshield was pelted with droplets. This would be merely unusual and not cause for a face of horror and concern were I not driving directly behind a Honey Bucket truck.
The name Honey Bucket alone in reference to a port-a potty makes me want to (a)retch and (b)never consume honey again.
Suddenly, Winnie the Pooh makes sense.
AND IS SO GROSS.